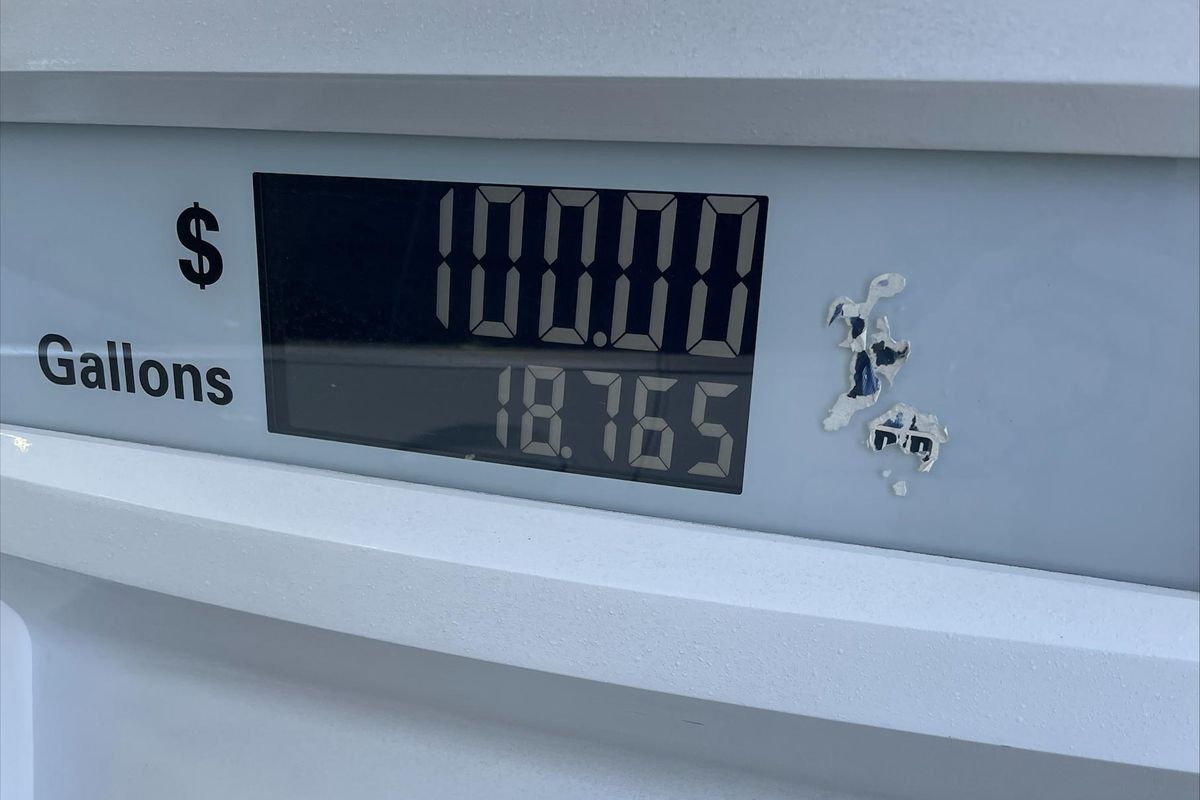 Filling up your car has never left a deeper dent in your wallet as gas prices soar to almost $5 in Austin.
---
As of Tuesday, the average gas price was $4.70, up 13 cents from last week and $2 this time last year in the Austin metro, according to AAA. Nationally, the average price of gas has gone up to $5.
We asked Austonia readers to send us pictures of what they're seeing as they fill up.

Steph Bartone, an Austin native, is really feeling the uptick in prices as she drives a 2500 Ram Diesel.
As a realtor, she drives to the Georgetown/Leander area, as well as the Kyle/San Marcos area and says the gas prices for diesel have had a huge impact on her finances. The average price of Diesel is $5.28 as of Tuesday.
She says she would pay about $80 to fill up when she bought it a little over a year ago to paying $130+ per tank—$700+ a month.
"I am looking to get into a gas truck to help reduce the amount of money I spend on gas," she said.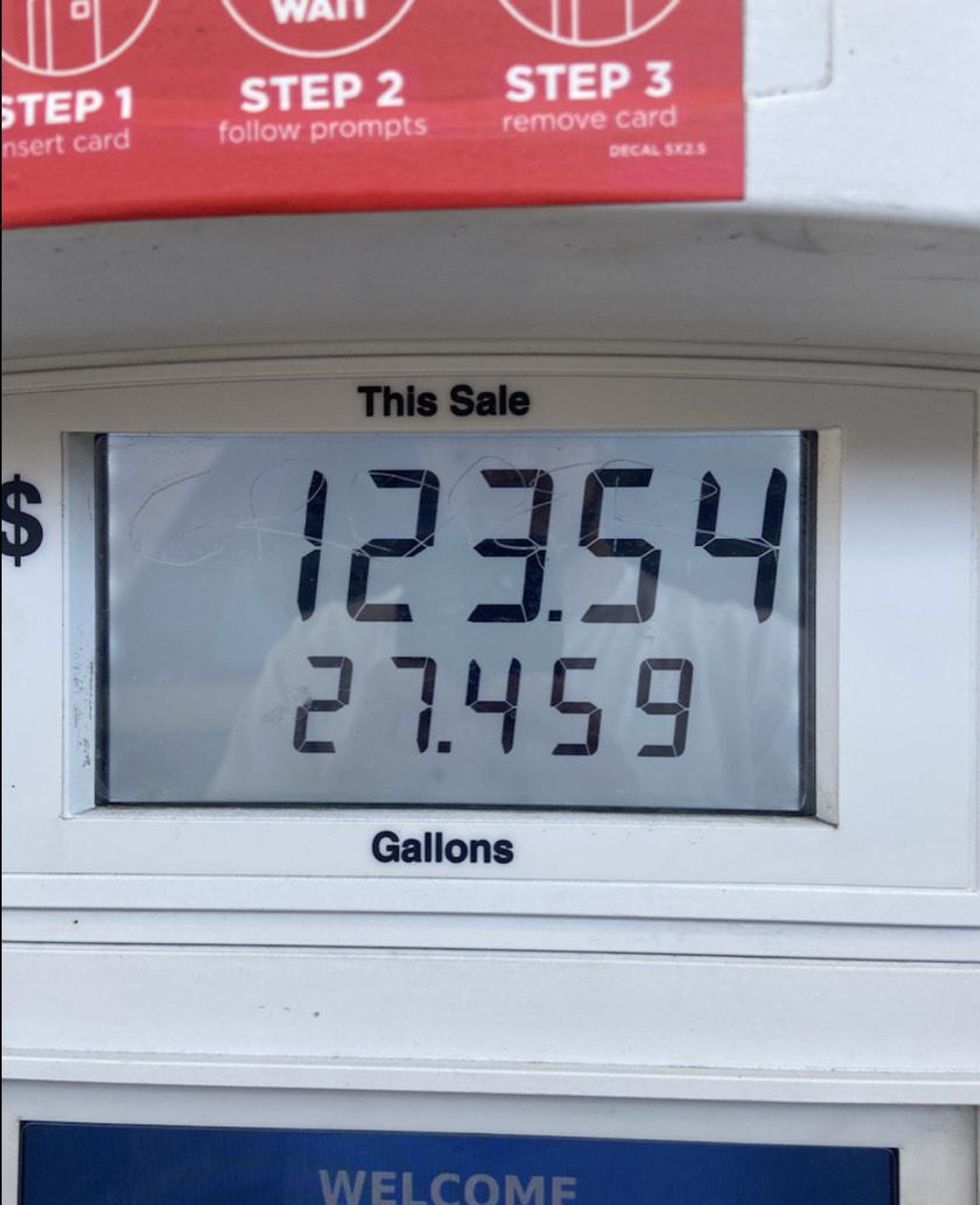 Jamie Wilson spent $123.54 filling up her Ford Truck a week ago. "I was in sticker shock."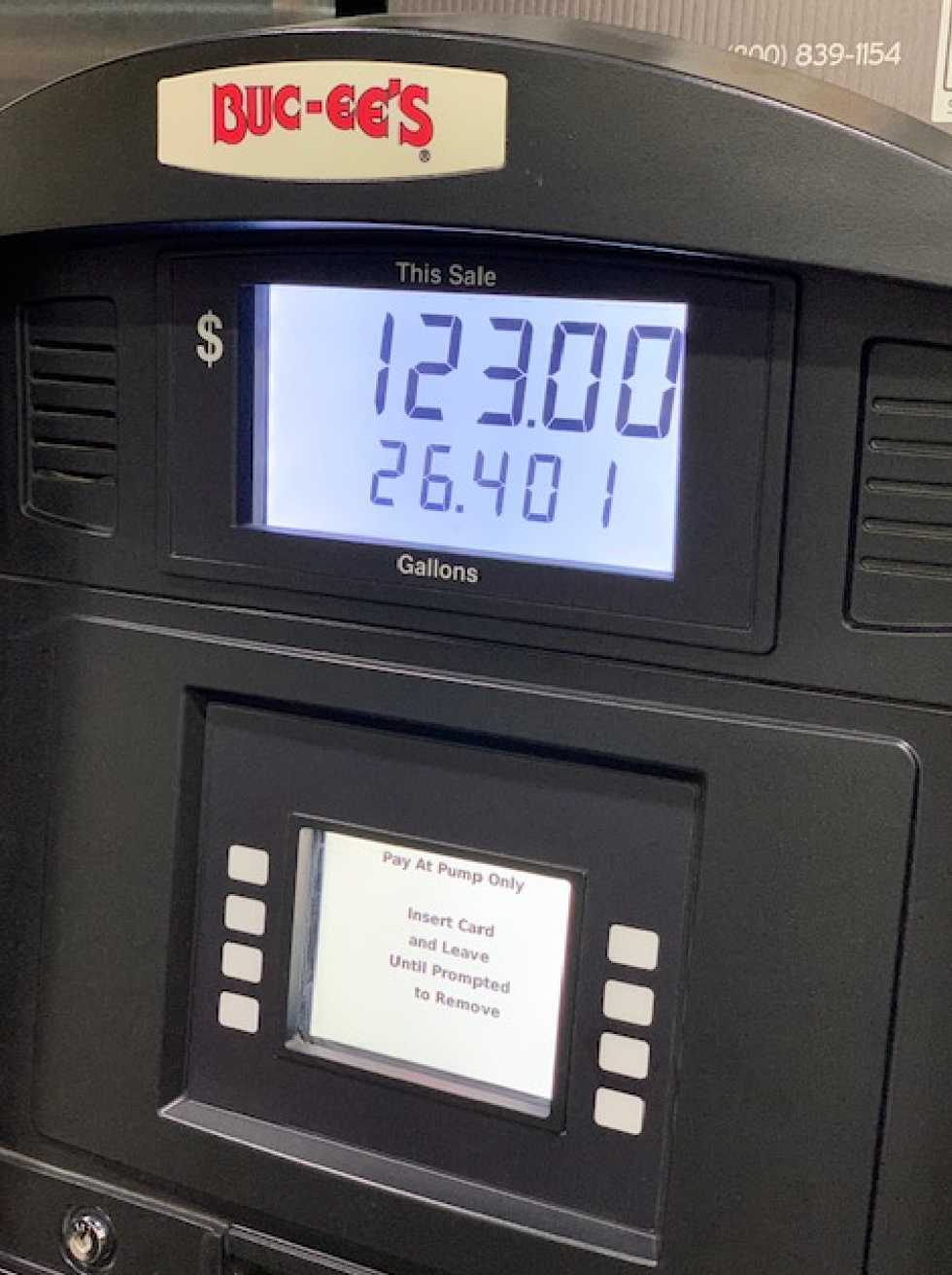 Chris Peterson, a local retiree, drove his Ford F-150 to New Braunfels on Monday for a swim in the Comal River. On his way back up to Austin, he stopped at Buc-ee's for gas.
When he saw he was at $123, he thought the pump was broken. "After a minute or so, I came to my senses and realized that what I saw was what it was. This was a shock for someone that has filled up gas tanks in texas for 52 years!" Peterson said.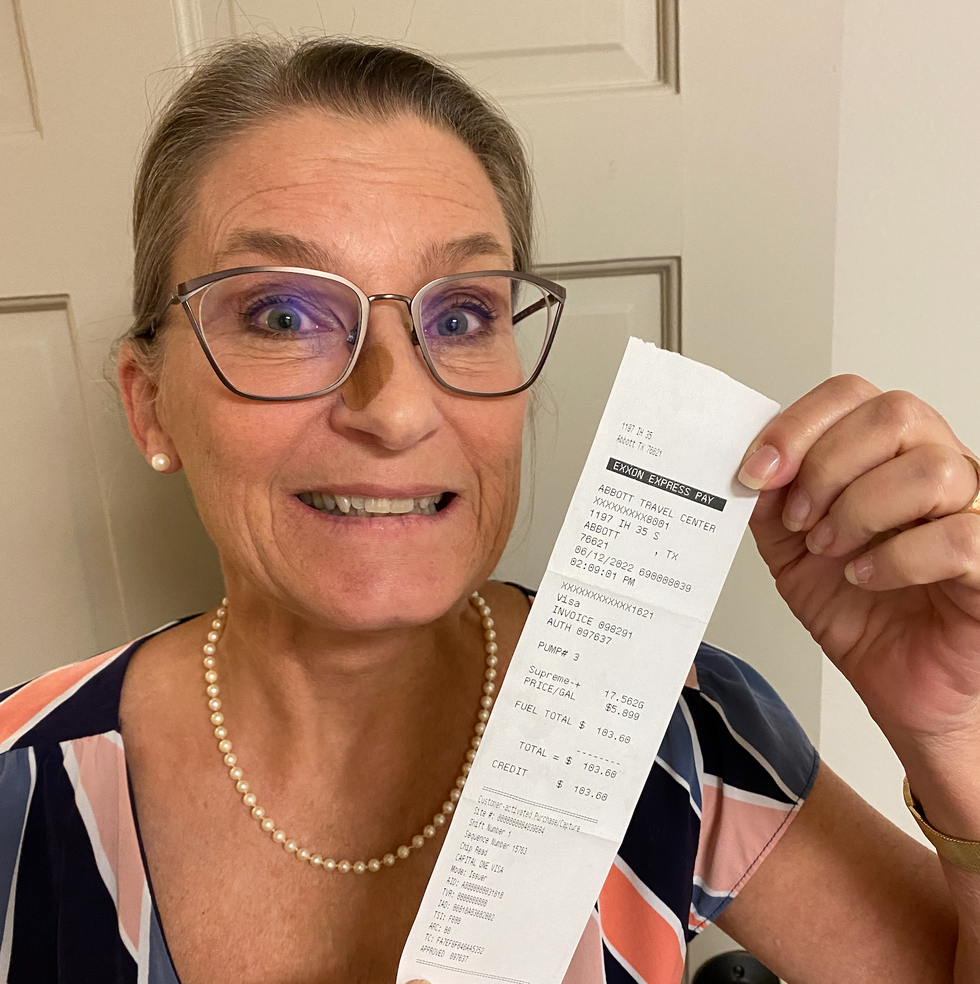 Lakeway resident Janet Hobbs spent $183.68 at the pump Tuesday as she traveled home from a convention in Fort Worth.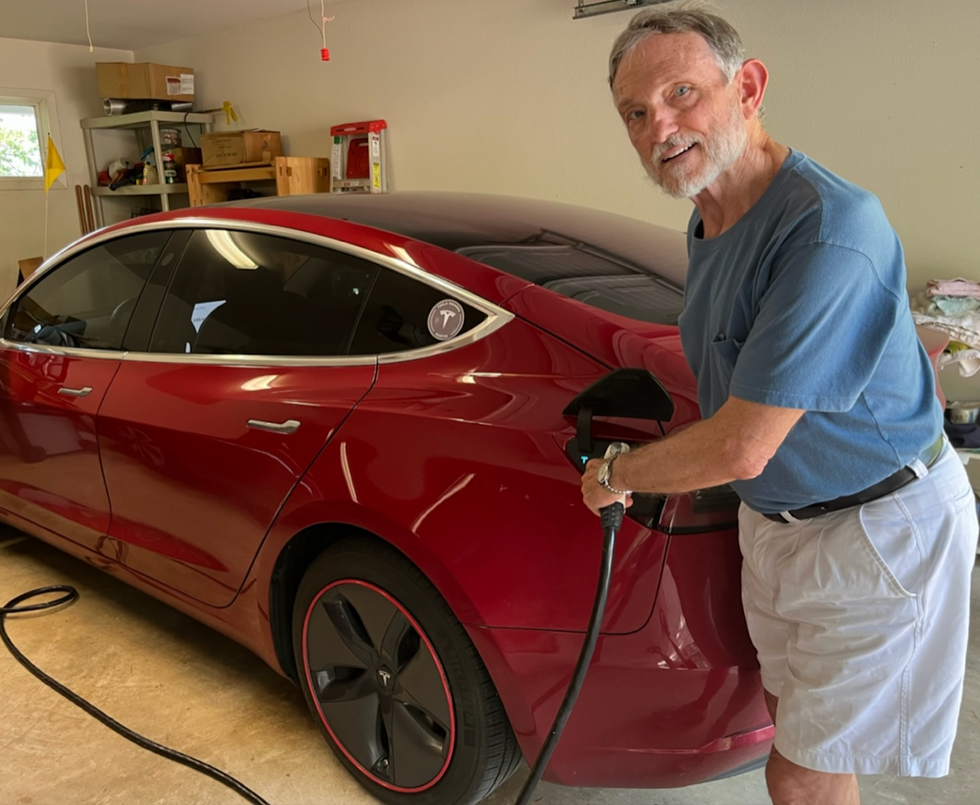 Electric vehicle owners have not had to feel the pain felt at the pump.
Dale Bulla started driving electric in 2011 and says he has been "begging" others to do the same.​
"It's a shame it has taken this long for Americans to understand that fossil fuels are not the future," he said.