Never miss a story
Sign up for our free daily morning email...
...and afternoon text update
Get connected with our daily update
(Austonia/Instagram)
Life was so sweet for music junkies in the Live Music Capital of the World—up until the venues closed, the stages went dark, and the world of Austin music closed down.
Miss your places? Miss your people? Miss blowing all your money on music?
---
Don't fret, fans!
You may not be sitting on the patio at Sahara or chilling in the Continental Gallery on a Wednesday evening, but in the months that Austin has been on lockdown, local musicians, venues and studios have figured out how to bring a world of live music to you online.
So check out our sampling of the myriad ways you can get your live music fix from your own home, any day of the week. This is not comprehensive—start with these and go down the rabbit hole on your own!
From studios to artists to venues to radio stations, we have a solid list that will get you started on your journey back into the live music world that is the very heart of our city.
Also, these are regular shows, not one-offs, and they are all free or very cheap—but if you have the means, you'll find a link to let you tip the musicians or bartenders.
It's going to be a long road back, but as Patrice Pike would say, keep the faith and, as we all would say, long live the music.
Jagtronica Wednedsays, Purple Bee TV
Interstellar grooves and psychedelic explorations improvised by a full band - live in the Purple Bee studios. Wednesdays 8 p.m.
Patrice Pike Band Keep the Faith Livestream
Iconic hard rock favorite unplugs in her home space. Thursdays at 8 p.m. and Sundays at 7 p.m.
Afro Jazz Saturdays at the Sahara Lounge
Join this East Austin gem of a bar for regular virtual live shows from the stage, including a regular online residency by African jazz musicians Ibrahim Aminou and Aboubacar Sylla. Saturdays 8 p.m. https://www.facebook.com/SaharaLoungeATX
KUTX Livestreams
This local Austin-centric arm of KUT hosts various performance livestreams nearly every day of the week. Find their schedule here.
Live in the Virtual Gallery with Bonnie Whitmore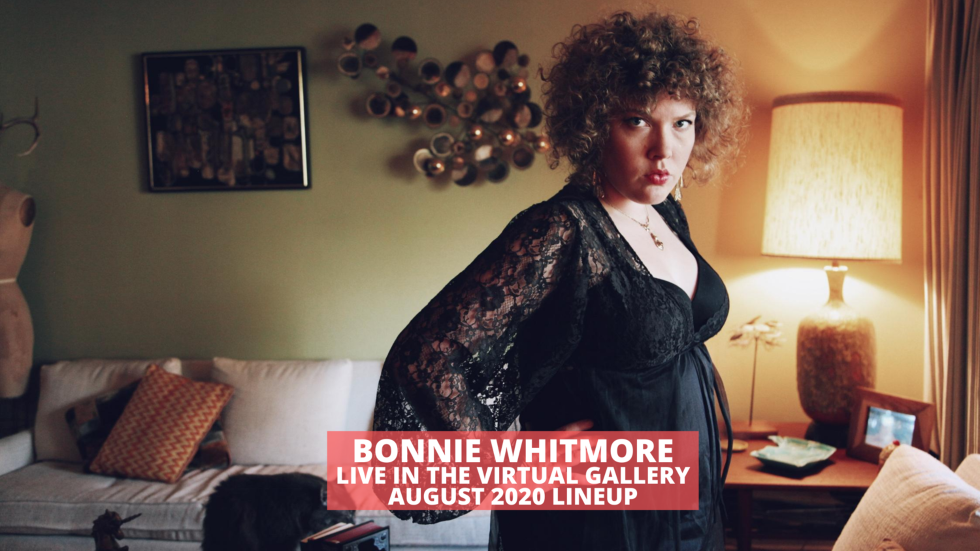 August 2020 — Bonnie Whitmore
Raucous and talented local singer-songwriter Bonnie Whitmore brings back the Continental Gallery with musical guests every weekend. Fridays 8:30 p.m.
BettySoo's Nobody's Happy (Online and Isolated) Hour
BettySoo's Nobody's Happy Hour - Summer 2020
Take the heartfelt lyrics of Townes and mix it with the comedic timing of Janeane Garofalo and the voice of an angel, you might come close to defining this engaging and popular performer. Tuesdays 6:30 p.m.
DJ Mel's Living Room Dance Party
A streaming staple practically since the day the venues shut down, DJ Mel Cavaricci (aka DJ Mel) spins from his living room. Saturdays 6-10p.m.
Dreadneck Wednesdays from the Flamingo Cantina
Dreadneck Wednesdays Live Stream w/ Mau Mau Chaplains
The Mau Mau Chaplains bring the irie back at this iconic 6th Street venue each week. Wednesdays 8:30 p.m.
James McMurtry's Wednesday residency
A fixture on the alt-country music scene in Austin and beyond, McMurtry brings his weekly residency at Continental Club home to you (from his place) with opening acts. Wednesdays 8 p.m.
Not at Donn's Depot
The slightly obvious but oh-so-telling title for pianist Chris Gage's Monday livestream, where he tickles the ivories from his home studio, joined occasionally by wife Christine Albert, and recreates his popular and long-running Monday residency at Donn's. Mondays 8 p.m.
Jackie Venson
Austin born-and-bred singer songwriter, brings her guitar and her truth-telling music to her live-streaming page. Wednesdays, Thursdays, Fridays at 9 p.m. and Sundays at 1 p.m. https://jackievenson.com/livestream/
With a taste of MLS play under their belts, Austin FC is entering the second half of a scoreless inaugural match.
The club has been given some generous breaks from No. 2 LAFC, who had one or both of their star DPs out for the half. While forward Diego Rossi is out for the entire match due to a hamstring injury, Carlos Vela was accidentally pulled too soon on what turned out to be a miscommunication.
"He gave us the sign that he needed to come off," LAFC Head Coach Bob Bradley said on broadcast. "I can't say more than maybe it's my fault."
The two breaks aside, Austin FC has been holding their own against the match favorites. In the signature style of Head Coach Josh Wolff, the team has been quick and intense, nearly connecting on several fast breaks. ATXFC has also kept about equal possession with LAFC, although their shot attempts haven't been quite as nervewracking as the home team.
LAFC has given goalkeeper Brad Stuver some scares with 11 shot attempts, four of them on goal. By contrast, Austin FC has had five shots on goal.
LA has pulled some dramatics and slowly gained more possession throughout the half, but ATXFC's defense isn't as shaky as it seemed in preseason. Jhohan Romana has pulled his weight in getting the ball out of goal, and defensive midfielder Alex Ring has shown the qualities that make him captain as he leads his teammates through their first ever match.
Will Austin FC win against the odds? It's tough to tell, but Austonia will keep you updated!
It's matchday! Austin FC—Austin's first major league sport team—kicks off its debut season in Los Angeles today after years in the making. We know how much this means to our beloved city and are taking you along with us as we journey to LA!
Austin FC writer Claire Partain and I are excited to bring you game-day coverage straight from the City of Angels. Check back here for updates, and visit our socials: @austonianews for the latest.
5 p.m: Kickoff!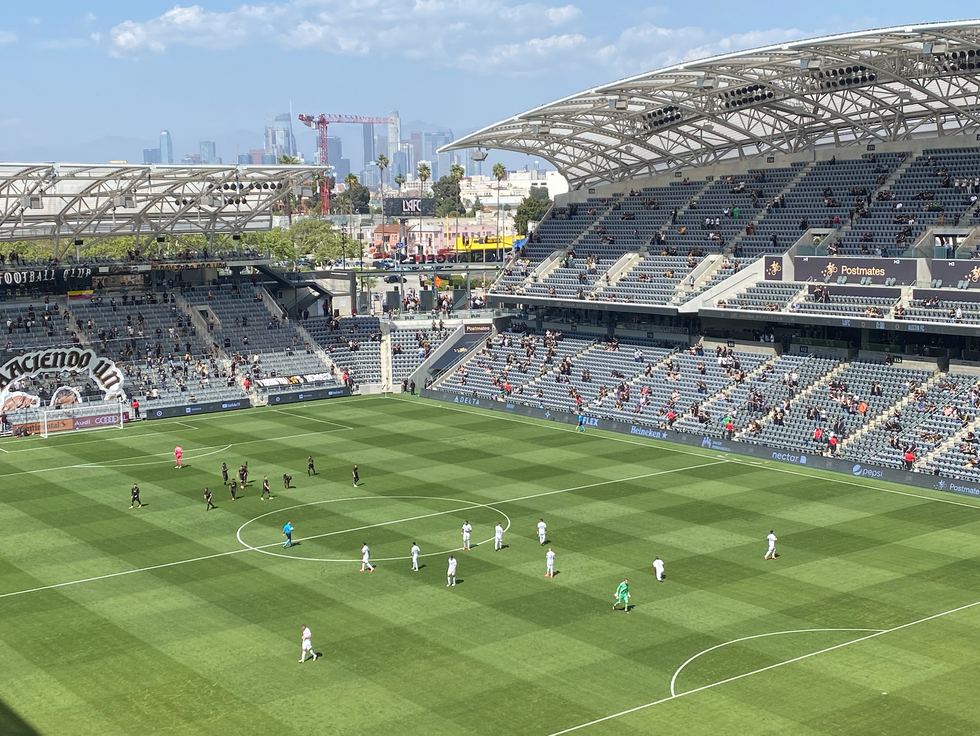 It's finally here! Claire will be updating Austonia's Twitter account live. And we'll post her game recap after the game. Best of luck Verdes!
4:40 p.m: Excitement radiates back home
Watch parties are in plenty supply back home. Austonia's Laura Figi visited Circle Brewing Co. and found a crowd of excited supporters.
4:20 p.m: Austin FC supporters are in the stadium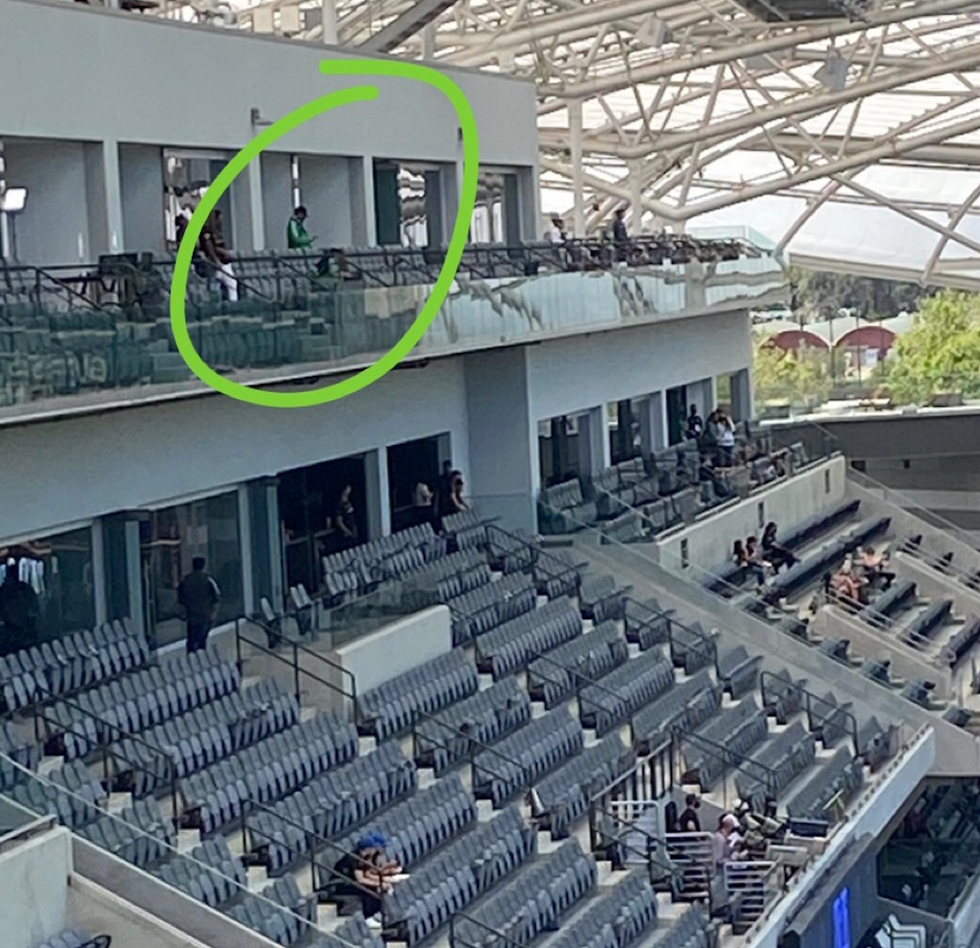 Although the Banc of California Stadium is hosting the match at limited capacity, we see some green in the stands ahead of kickoff. Just moments away from the Austin FC's debut!
~3:20 p.m: Austin FC's team bus enters the stadium grounds
With a warm welcome from Los Verdes, Austin FC players were welcomed into the Banc of California Stadium.
~1 p.m: Los Verdes in LA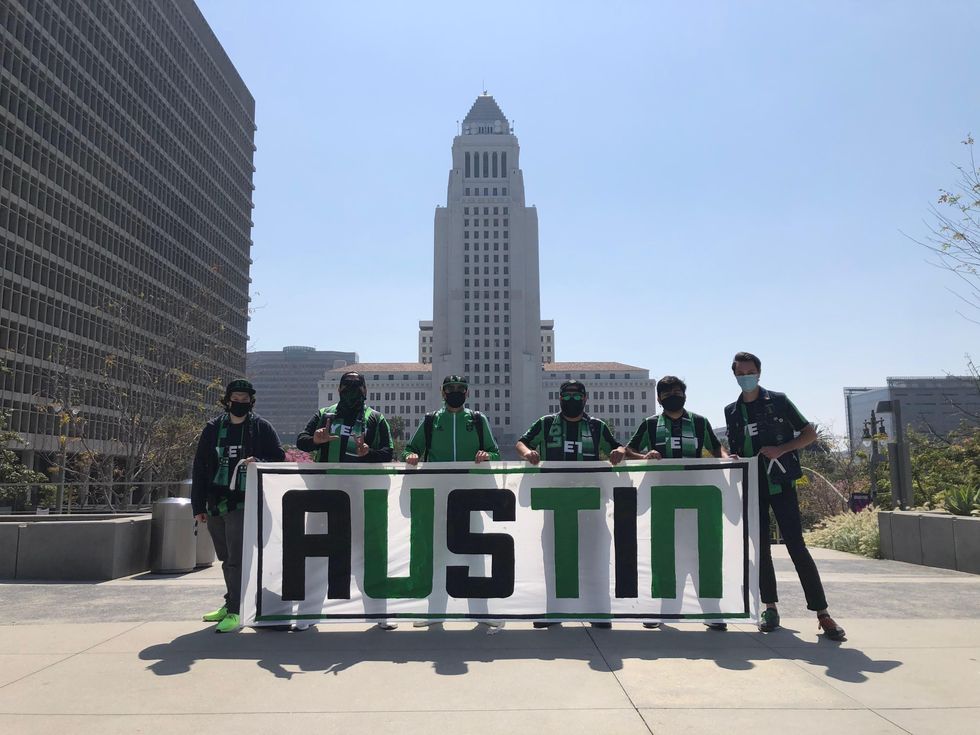 (Rigo Rodriguez/Los Verdes)
Austin FC supporters are making their presence known in LA, including the Los Verdes group.
Los Verdes members started having match-day fun around the area this morning with brunch. We'll be joining them about an hour before the game outside the stadium to share some of their excitement. We'll post immediately to Austonia's Instagram.
11:45 a.m: We landed!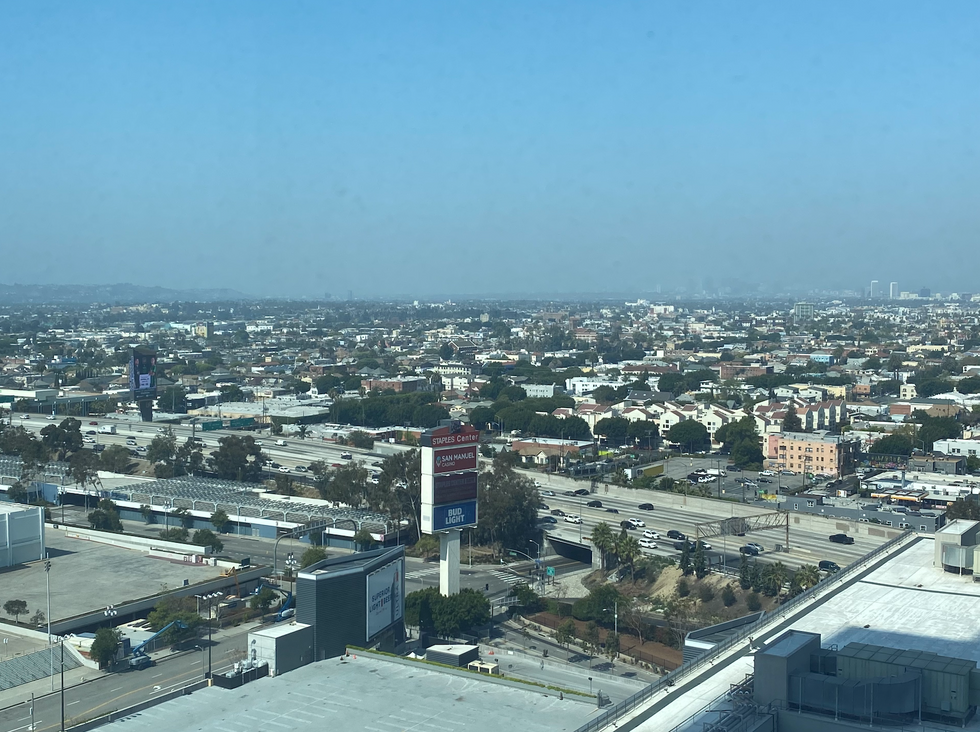 View from hotel room where we're staying; the stadium digital sign can be seen in the right corner. (Sonia Garcia/Austonia)
Switching over to pacific time, we're here and it's almost like no time went by. It's 9:45 a.m. here.
We've been in contact with Los Verdes, an Austin FC supporter group, who is also here in LA counting down to kickoff.
8:20 a.m: LA bound
Like many of you, we've been looking forward to this moment for, let's just say, a very long time. Today, we woke up bright and early, headed to Austin-Bergstrom International Airport and hopped on a flight to LA.
A gloomy day in Austin with a very quiet airport, we're headed to sunny skies in California.
As we wait for the game to start at 4:30 p.m., check out Claire's preview of the game with a predicted lineup and timeline of the long journey to get here.