Get connected with our daily update
(Austonia/Instagram)
Life was so sweet for music junkies in the Live Music Capital of the World—up until the venues closed, the stages went dark, and the world of Austin music closed down.
Miss your places? Miss your people? Miss blowing all your money on music?
---
Don't fret, fans!
You may not be sitting on the patio at Sahara or chilling in the Continental Gallery on a Wednesday evening, but in the months that Austin has been on lockdown, local musicians, venues and studios have figured out how to bring a world of live music to you online.
So check out our sampling of the myriad ways you can get your live music fix from your own home, any day of the week. This is not comprehensive—start with these and go down the rabbit hole on your own!
From studios to artists to venues to radio stations, we have a solid list that will get you started on your journey back into the live music world that is the very heart of our city.
Also, these are regular shows, not one-offs, and they are all free or very cheap—but if you have the means, you'll find a link to let you tip the musicians or bartenders.
It's going to be a long road back, but as Patrice Pike would say, keep the faith and, as we all would say, long live the music.
Jagtronica Wednedsays, Purple Bee TV
Interstellar grooves and psychedelic explorations improvised by a full band - live in the Purple Bee studios. Wednesdays 8 p.m.
Patrice Pike Band Keep the Faith Livestream
Iconic hard rock favorite unplugs in her home space. Thursdays at 8 p.m. and Sundays at 7 p.m.
Afro Jazz Saturdays at the Sahara Lounge
Join this East Austin gem of a bar for regular virtual live shows from the stage, including a regular online residency by African jazz musicians Ibrahim Aminou and Aboubacar Sylla. Saturdays 8 p.m. https://www.facebook.com/SaharaLoungeATX
KUTX Livestreams
This local Austin-centric arm of KUT hosts various performance livestreams nearly every day of the week. Find their schedule here.
Live in the Virtual Gallery with Bonnie Whitmore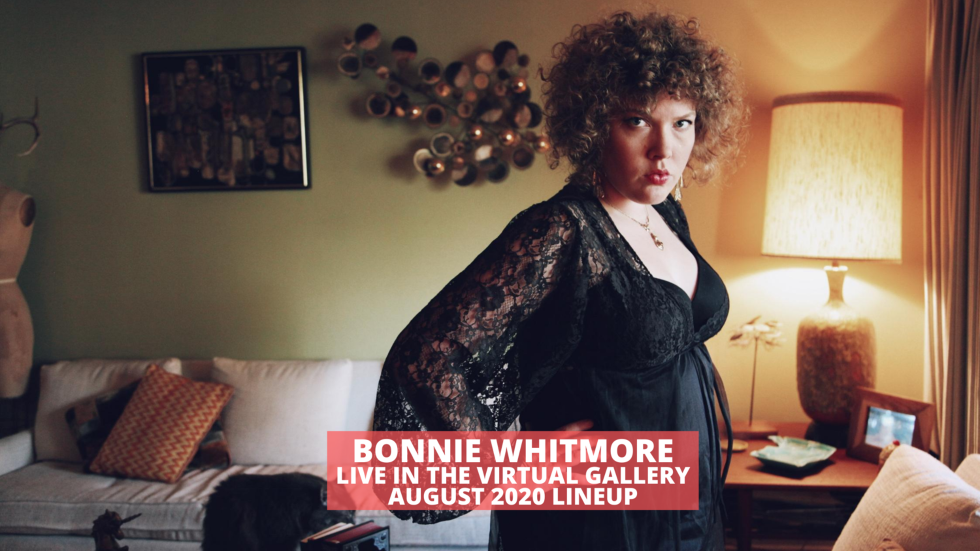 August 2020 — Bonnie Whitmore
Raucous and talented local singer-songwriter Bonnie Whitmore brings back the Continental Gallery with musical guests every weekend. Fridays 8:30 p.m.
BettySoo's Nobody's Happy (Online and Isolated) Hour
BettySoo's Nobody's Happy Hour - Summer 2020
Take the heartfelt lyrics of Townes and mix it with the comedic timing of Janeane Garofalo and the voice of an angel, you might come close to defining this engaging and popular performer. Tuesdays 6:30 p.m.
DJ Mel's Living Room Dance Party
A streaming staple practically since the day the venues shut down, DJ Mel Cavaricci (aka DJ Mel) spins from his living room. Saturdays 6-10p.m.
Dreadneck Wednesdays from the Flamingo Cantina
Dreadneck Wednesdays Live Stream w/ Mau Mau Chaplains
The Mau Mau Chaplains bring the irie back at this iconic 6th Street venue each week. Wednesdays 8:30 p.m.
James McMurtry's Wednesday residency
A fixture on the alt-country music scene in Austin and beyond, McMurtry brings his weekly residency at Continental Club home to you (from his place) with opening acts. Wednesdays 8 p.m.
Not at Donn's Depot
The slightly obvious but oh-so-telling title for pianist Chris Gage's Monday livestream, where he tickles the ivories from his home studio, joined occasionally by wife Christine Albert, and recreates his popular and long-running Monday residency at Donn's. Mondays 8 p.m.
Jackie Venson
Austin born-and-bred singer songwriter, brings her guitar and her truth-telling music to her live-streaming page. Wednesdays, Thursdays, Fridays at 9 p.m. and Sundays at 1 p.m. https://jackievenson.com/livestream/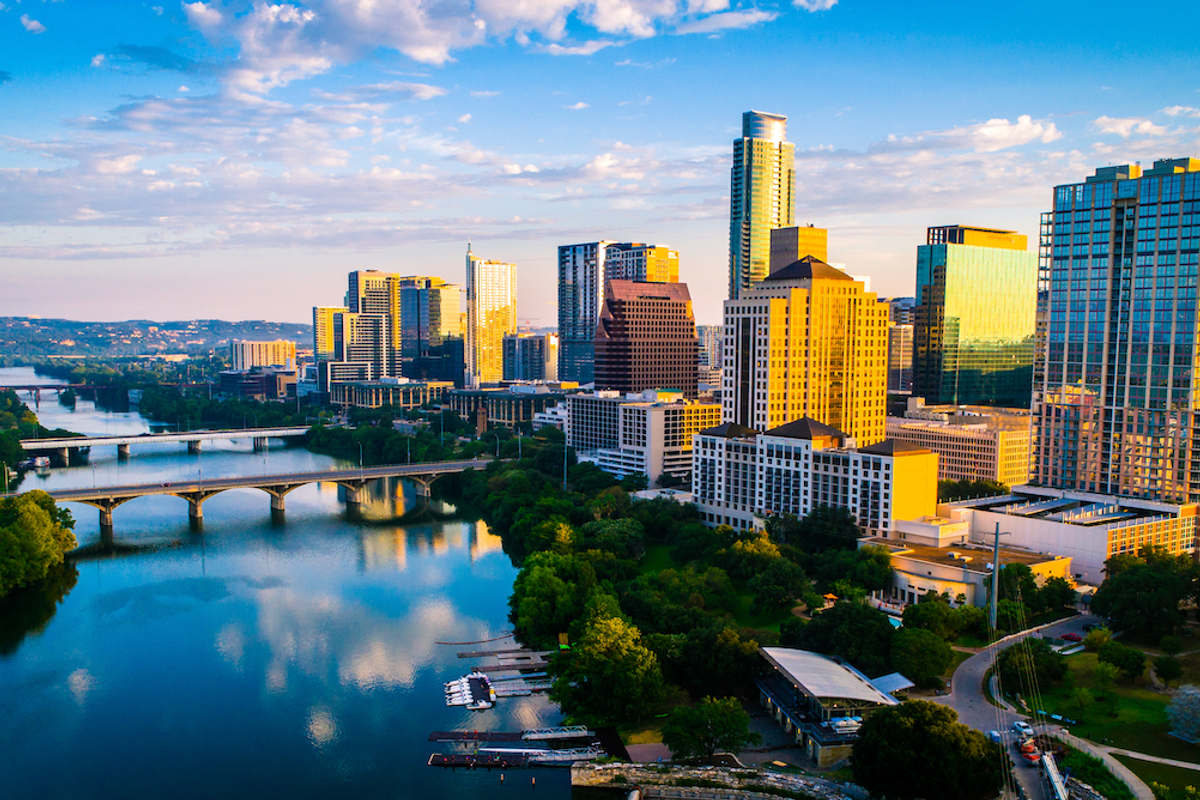 For years Austin has been one of the top 5 places to live in the U.S., according to an annual ranking from U.S. News and World Report. But this year, Austin dropped out of the top 10.
The publication ranked Austin at No. 13, down from No. 5 last year, No. 3 in 2020 and No. 1 in 2017, 2018 and 2019. Cities ranking in the top this year were No. 1 Huntsville, Alabama, No. 2 Colorado Springs and No. 3 Green Bay, Wisconsin.
So why did it rank lower this year?
The hot housing market is part of the reason. The report states "Austin offers a lower value than similarly sized metro areas when you compare housing costs to median household income."
Still, Austin was the highest-ranked Texas city on the list. Adding to its desirability are its live music capital roots and the growing tech scene. The next Texas area on the list was Dallas-Fort Worth coming in at No. 32.
U.S. News says it analyzed 150 metro areas in the U.S. to make the list based on the quality of life, the job market, the value of living there and people's desire to live there.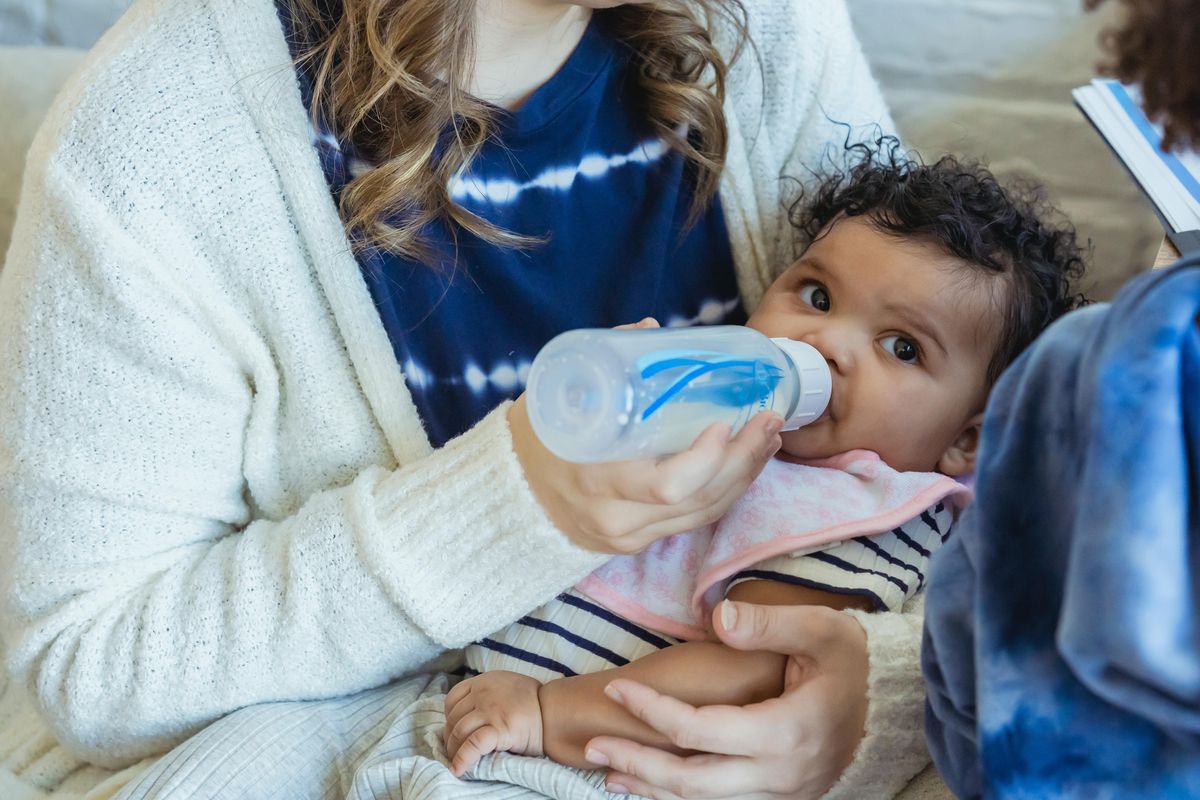 Austin parents and grocery store shelves are feeling the effects of a nationwide baby formula shortage.
Caused mostly by a February recall due to contamination issues, followed by the Abbott Nutrition factory closure in Michigan, the shortage has left Austin shelves barren. However, earlier this week, U.S. officials announced a plan with the facility to restart production.
In the meantime, local parents in crisis have turned toward the Mother's Milk Bank to keep their babies fed.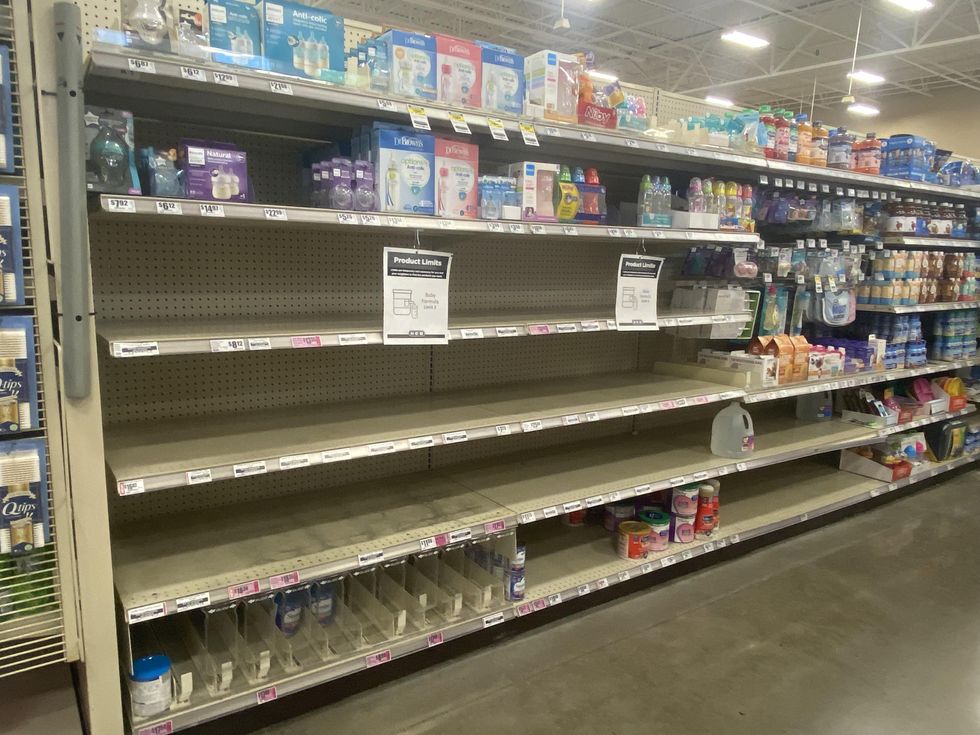 HEB on East 7th has been picked clean of formula and is limiting purchases. (Laura Figi/Austonia)
The milk bank—which takes donations from lactating mothers and dispenses milk to babies in the NICU—has been helping feed upwards of 30 families in need as the formula supply tightens.

According to the bank's executive director Kim Updegrove, Mother's Milk Bank has seen an uptick in calls from parents with healthy babies in need of help since the shortage began.
"We aren't used to hearing from families with healthy infants," Updegrove said. "They're typically very upset, angry, frustrated, sobbing—it's scary to not be able to feed your infants. So in the past few weeks, those calls have been significantly increasing."
Mothers are only able to donate if they are within a year postpartum, so Updegrove said they are constantly bringing on and retiring donors. While donors had been on a 30% decline leftover from 2021 when the shortage began, Updegrove said the shortage has led to mass community interest and more than 90 prospective donors in just the past few days.
"We and other milk banks are experiencing significant interest from the community—becoming milk donors and helping to turn around this crisis," Updegrove said. "Every infant needs to be fed, every one of us can relate to that need, and we need to make sure as a community that it happens."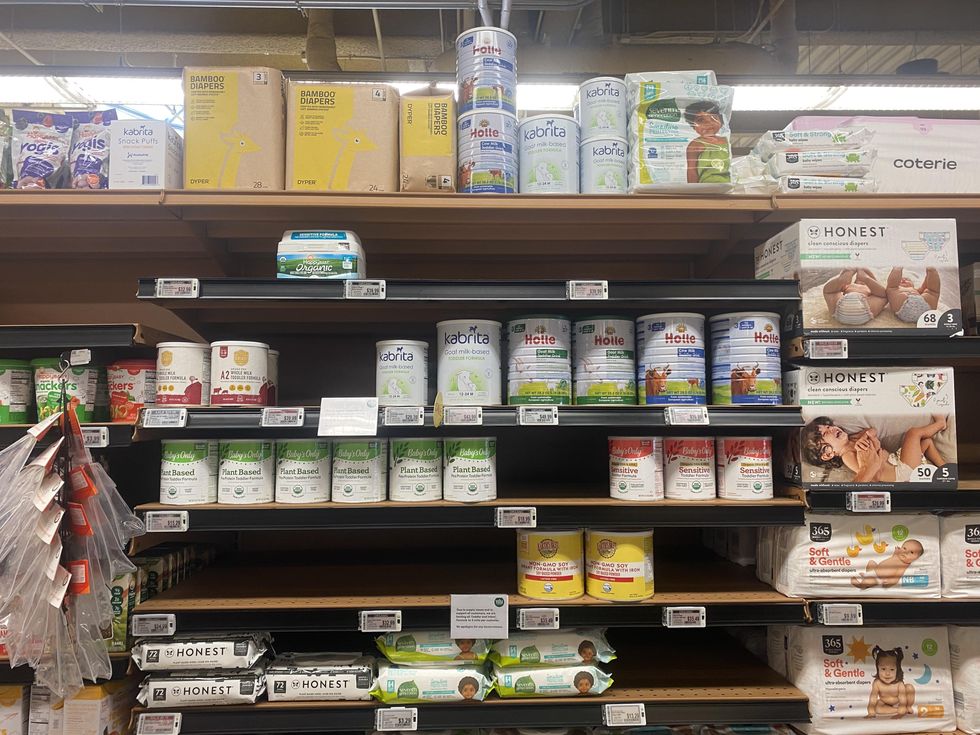 Whole Foods downtown was also cleaned out of typical formula. (Laura Figi/Austonia)
While you may still be able to find formula at places like Whole Foods—which currently has goat milk, soy and plant-based formula in stock—Updegrove said it might not be what a baby needs.
Updegrove said it is best to buy types that say "infant formula," as they are FDA approved and will provide the nutrients, vitamins and minerals a baby needs. Plant-based, homemade, non-cow's milk or diluting formula may not provide the same nutritional value.

As the community navigates the shortage, Updegrove said the most important way to help out is to not panic buy or stockpile.
"This is a crisis for families," Updegrove said. "This is the time for the community to gather together and figure out what everyone can do to help families with young infants."