Get connected with our daily update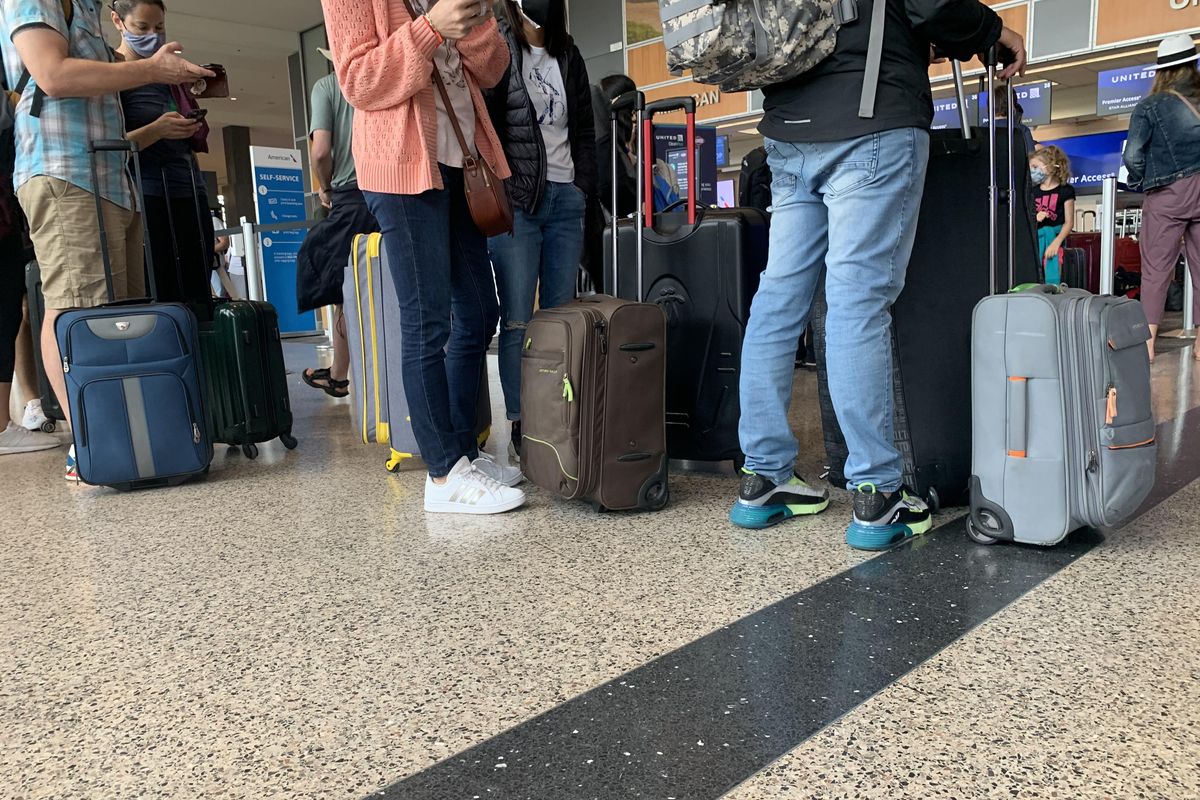 As winter weather and an omicron COVID surge rage on, Austin resident Mark Debs was stuck in limbo in snowy Pittsburgh after yet another flight delay affected his business trip on Thursday.
---
For the 12th straight day, there were more than 1,000 flight cancellations in the U.S. Thursday—over 50 of which stopped travelers from coming to and from Austin. By 4 p.m., 26 of Austin-Bergstrom International Airport's 221 outbound flights were canceled, while 133 arriving and departing flights were canceled or delayed, according to FlightAware.
Debs, who left Austin for Pittsburgh on a business trip Tuesday, saw three delays in his two-day trip: once, in a layover in Chicago and twice before the flight back home. He was supposed to be in Austin by sunset Thursday; instead, he said he probably won't make it back until midnight.
"I and my colleague have gone through about 15 hours of training and another 16 hours of traveling, and now we're still sitting here waiting," Debs said. "It's frustrating. Traveling itself is already exhausting, especially when you're doing it for business, and you kind of just want to be in your comfort zone at some point... but the delay is not allowing that."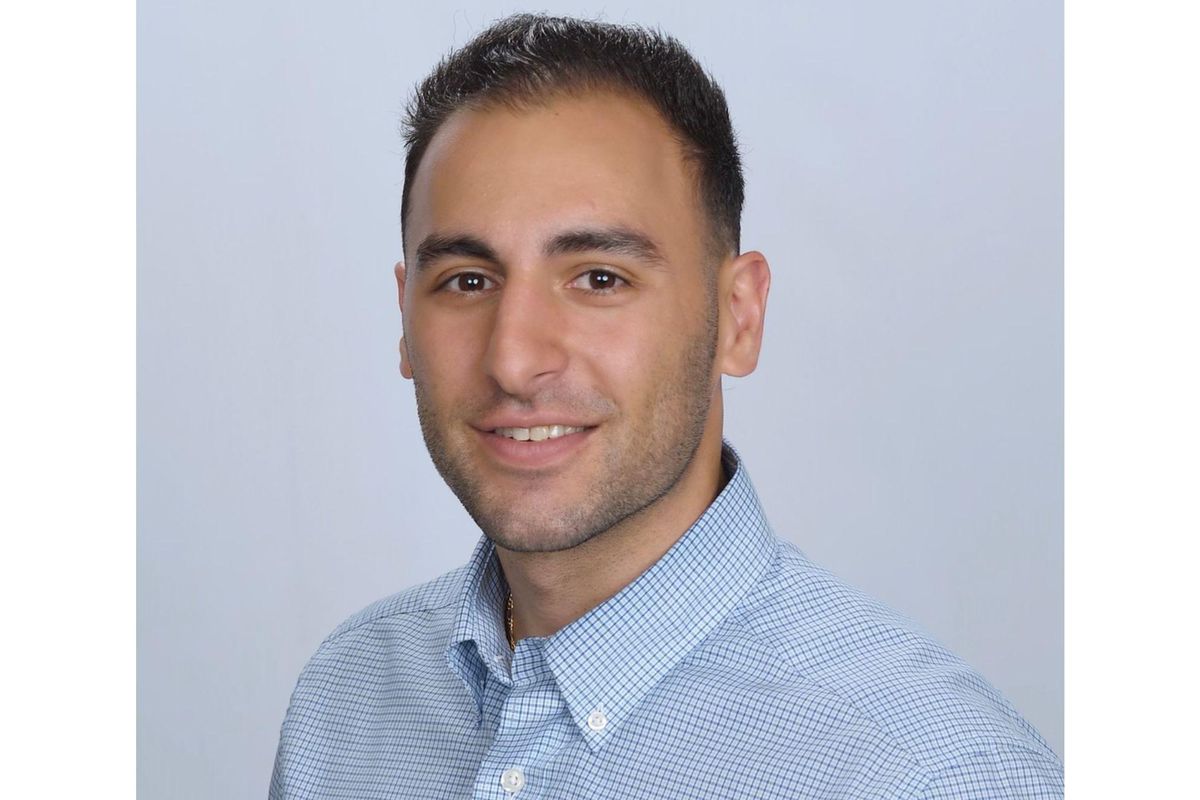 Mark Debs has seen multiple delays at the airport as he tries to return home from a business trip. (Mark Debs)
Many airlines are blaming a blast of winter weather, which caused even Austin temperatures to plummet over the weekend, for the wave of canceled and delayed flights. A snowstorm that slammed the Midwest just after the new year quickly hit 18 states and later made 850,000 in the East lose power early in the week. Debs worried that more forecasted snow could delay their flight even further.
ABIA public information officer Bryce Dubee told Austonia that airlines say staffing shortages due to omicron, along with winter weather, were causing a "ripple effect" on flights. While Dubee said that the airport hasn't been too swamped with stuck passengers because traffic is usually lower at this time of year, Debs said he felt new tension in the air from frustrated travelers in the packed Chicago airport.
"I think everyone's kind of on edge," Debs said. "Everyone's getting delayed, so pretty much everyone's compacted in these gate areas, and just like no social distancing at all... I think some people care and some people don't care about the COVID (surge). It seems a little reckless to be honest."
Austin's flight cancellation woes have persisted for over a week, but the airport's been trained for these kinds of events—in October, Southwest Airlines canceled 72 flights in under two days just after ACL, leaving thousands stranded. Southwest once again grappled with the most cancellations Thursday, accounting for 33 of Austin's nixed trips and around a third of canceled flights nationwide.
Days after the airline said it was unaffected by a spike in COVID sick calls, the airline said Thursday it is working to "stabilize the operation again" after suffering from staffing shortages due to the virus as well as winter weather.
Disgruntled Southwest travelers, including Debs, said he's never experienced travel conditions with this many obstacles and will reconsider traveling in the wintertime in the future.
"It won't really affect me any other time of year, but I can definitely take note at wintertime," Debs said. "This could be in the back of my mind for sure."
For other stranded passengers, ABIA says it is always best to check with your airline before heading to the airport and contacting the airline before the airport for cancellation concerns.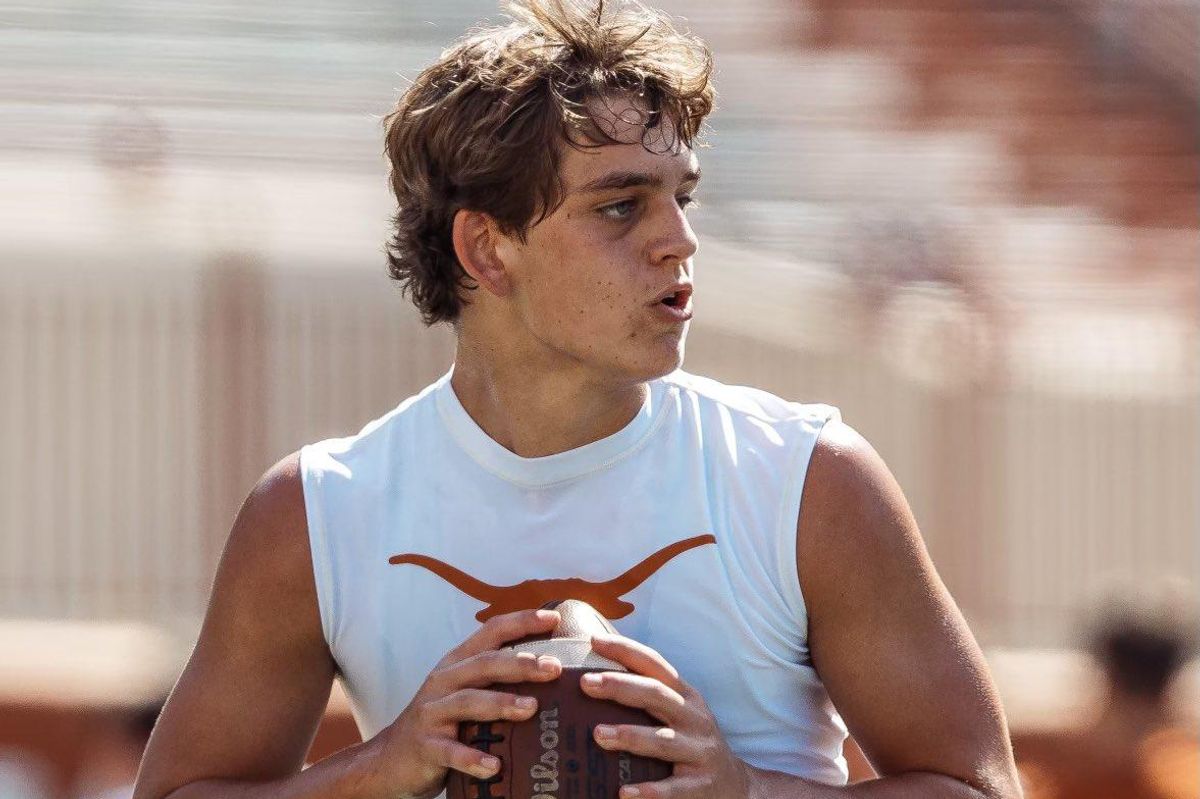 Arch Manning, the latest prospect in the Manning football family and No. 1 recruit in the class of 2023, has committed to the University of Texas.
Manning is the nephew of Eli and Peyton Manning and the son of Cooper Manning, a former wide receiver for Ole Miss. The Manning football legacy began with Archie Manning, Arch Manning's grandfather and namesake who played for the New Orleans Saints throughout the 1970s.
Manning joins head Texas football coach Steve Sarkisian's program after a disappointing 5-7 first season. Manning, who has been the starting quarterback at New Orlean's Newman High School since he was a freshman, was the No. 1 recruit in the 2023 class, according to 247sports.
Manning had plenty of SEC suitors, including Georgia, Alabama and LSU, but committed to Texas after a recent visit to Austin.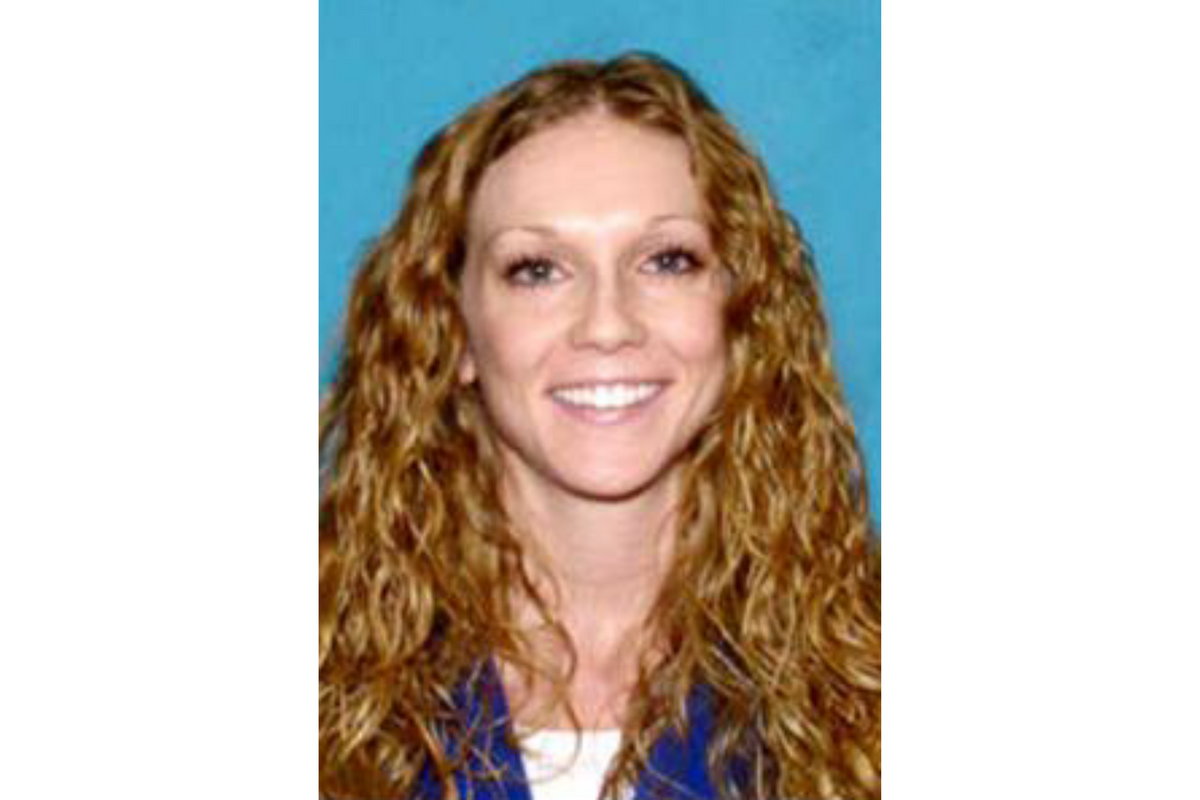 The Lone Star Fugitive Task Force has found the Jeep belonging to Kaitlin Armstrong, the accused murderer of professional cyclist Moriah "Mo" Wilson.
Armstrong is suspected to have killed Wilson—who was visiting Austin for a race in Hico, Texas last month—in a crime of passion after Wilson met up with her short-term ex-boyfriend Colin Strickland.
The Task Force said the black Jeep Cherokee was sold to a South Austin CarMax dealership on May 13, one day after being questioned by the Austin Police Department, for $12,200.
Armstrong was spotted at Austin-Bergstrom International Airport the next day, en route to LaGuardia Airport, but officials said they lost her trail after she was dropped off at Newark Liberty International Airport on May 18.
Investigators were unable to find any flight reservations under the name "Kaitlin Armstrong" and believe she may be using her sister's name, Christine.
The case has been designated as a U.S. Marshals Service major case, which brings in more resources to the investigation; officials consider Armstrong dangerous. According to an anonymous tipster, Armstrong became "furious," when she found out about Wilson and Strickland's meeting and wanted to "kill" her.
Authorities believe the longer Armstrong is evading arrest, the more dangerous she may become, so anyone who sees her is encouraged to call 911 instead of approaching her. A $6,000 reward, along with an additional $15,000 from an anonymous donor, has been issued for information leading to her capture.