Get connected with our daily update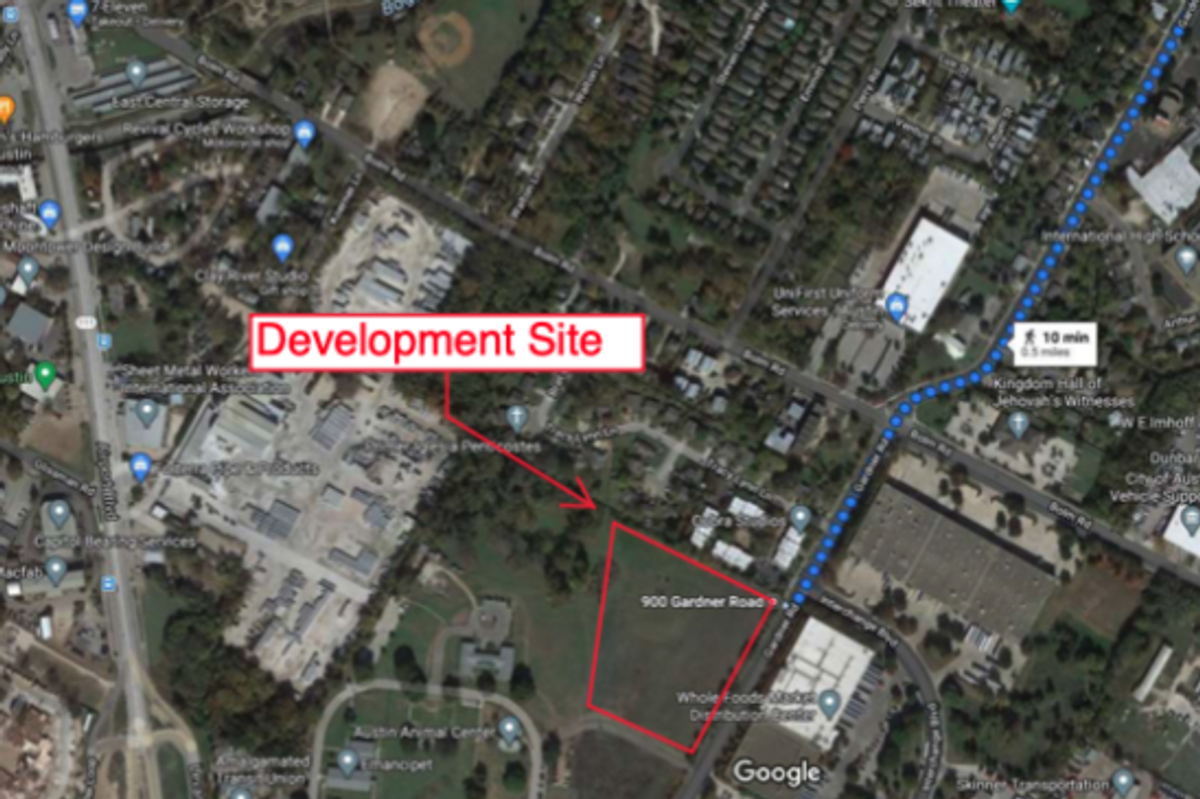 By Jonathan Lee
An affordable housing project called the Libertad is set to bring over 200 affordable homes to city-owned property in East Austin.
---
The project at 900 Gardner Road will be built on a vacant, 8.5-acre slice of a larger property that is home to the Austin Animal Center, among other city organizations, as well as nonprofit Emancipet.
The project came before the Planning Commission Tuesday to ask for a zoning change from Public (P) to Community Commercial-Mixed-Use (GR-MU) zoning, which the commission unanimously recommended.
"I think (the project) moves forward a lot of the goals that we want to meet around affordable housing … and providing the community benefits that we need on our public land assets," Commissioner Awais Azhar said.
While the exact number of units is in flux, current plans call for 198 rental units, all of which will be affordable to those making between 30 and 60 percent of the area median income. Twenty-six ownership units are also planned, though an affordability breakdown is not available. There will be a mix of one-, two- and three-bedroom units.
"This is very much going to be a family-oriented community," said Conor Kenny, representing the project before the commission.
The project will also provide homes for those experiencing homelessness, with 60 units dedicated to homelessness response and 25 units set aside for veterans at risk of homelessness.
Current plans show the rental units located in three separate buildings and the ownership units spread across 13 duplexes. Planned amenities include a walking trail, sports courts and a barbecue pit.
The Austin Housing Finance Corporation, an arm of the city that builds affordable housing, owns the property and is guiding the development with the help of nonprofits Vecino Group, Caritas of Austin and the Guadalupe Neighborhood Development Corporation.
The commission spent some time addressing concerns from a neighbor opposed to the project. Wendy Greiner said she feared increased traffic and flooding and called the project "overbuilt." She also argued that there are better city-owned sites for affordable housing. "I'm just asking that you guys consider reducing the number of units if you can't consider moving to another location," she said.
Commissioners hoped to ease the neighbor's concerns by pointing out that parking will be provided on-site and that some of the future residents may not own cars.
The project was originally planned on a smaller portion of the site, but a potentially hazardous use at a Whole Foods Distribution Center across the street caused the city to increase the project's area by 2 acres to ensure future homes are at safe distance. According to the Austin Fire Department, the distribution center handles materials that could be dangerous in case of a fire.
It is now up to City Council to approve the zoning change. If the change is approved as expected, the biggest task before construction can begin will be securing financing – "a moving target these days for affordable housing," Kenny said, adding that the team will "come up with a configuration that needs as little public support as possible."
The Austin Monitor is a nonprofit, nonpartisan media organization with a mission to strengthen our shared information space and democracy.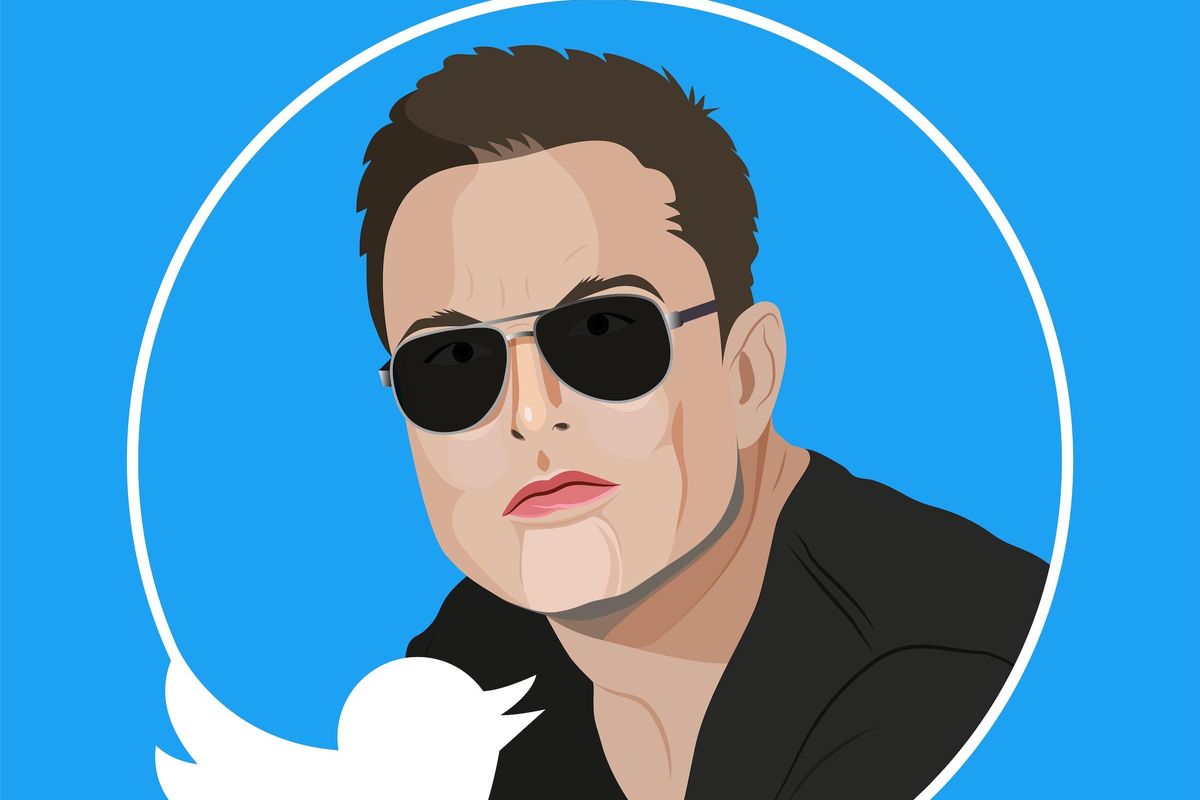 Shutterstock
Elon Musk has proposed once again to buy Twitter for $54.20 a share.
The news that Musk is offering to carry on with the $44 billion buyout was first reported by Bloomberg. Now, a filing with the Securities and Exchange Commission shows Musk made the proposal in a letter to the tech giant on Monday.
The New York Stock Exchange temporarily halted trading in Twitter stock twice Tuesday, first because of a big price move and the second time for a news event, presumably the announcement of Musk's renewed offer.
While the per share offer price on this latest proposal remains the same as the original offer, it's unclear if Musk has made other term changes or if Twitter would reject it. According to other reports, a deal could be reached this week.
The stock closed at $52.00/share Tuesday, indicating market uncertainty around the $54.20 offer.
After Musk informed Twitter of plans to terminate the original agreement in July, Twitter sued. A trial has been expected in Delaware Chancery Court on Oct. 17.
With the proposition of a buyout on the table again, it revives the question of whether Musk might move Twitter from San Francisco to Central Texas.
He's done so with some of his other companies. Tesla's headquarters in southeast Travis County had its grand opening earlier this year and tunneling business The Boring Company moved to Pflugerville. At least two other Musk companies, SpaceX and Neuralink, have a Central Texas presence without being headquartered here.
Technology journalist Nilay Patel this afternoon voiced concerns that owning Twitter and Tesla together could be problematic for Musk, as his Tesla manufacturing facilities in Germany and China are both in countries that have disputes with Twitter over content moderation and censorship.
Telsa shares fell after the Twitter news became public, before rallying to close up, at $249.44.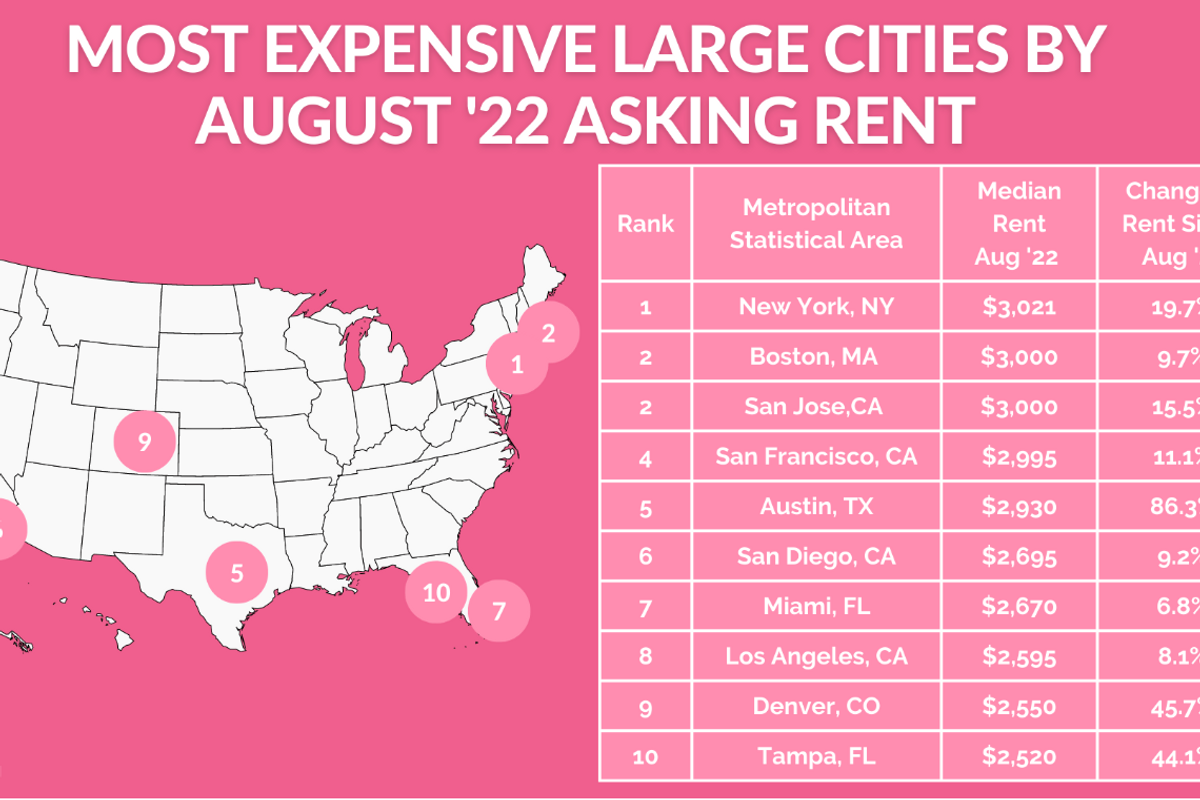 Dwellsy
While searching for a place to live, Austin renters will face monthly rates of nearly $3,000, a recent guide from rental marketplace Dwellsy shows.
The median rent in August this year was $2,930, a more than 86% increase since August 2021. That's $820 more than the nationwide median asking rent in August and puts Austin just below the Bay Area, Boston and New York for large cities with the most expensive asking rent.
"Within this group, Austin, TX stands out for the highest increases in asking rent, which has nearly doubled since this time last year," the study notes.
Outside of those large cities, however, others are seeing even higher rent spikes. Metro areas that ranked above Austin in one-year increases include those like Kansas City, MO with a 112% change in rent since last August and Tucson, AZ with a 124% change.
The data reflects large apartment communities, single-family homes and 2-6 unit buildings.