Get connected with our daily update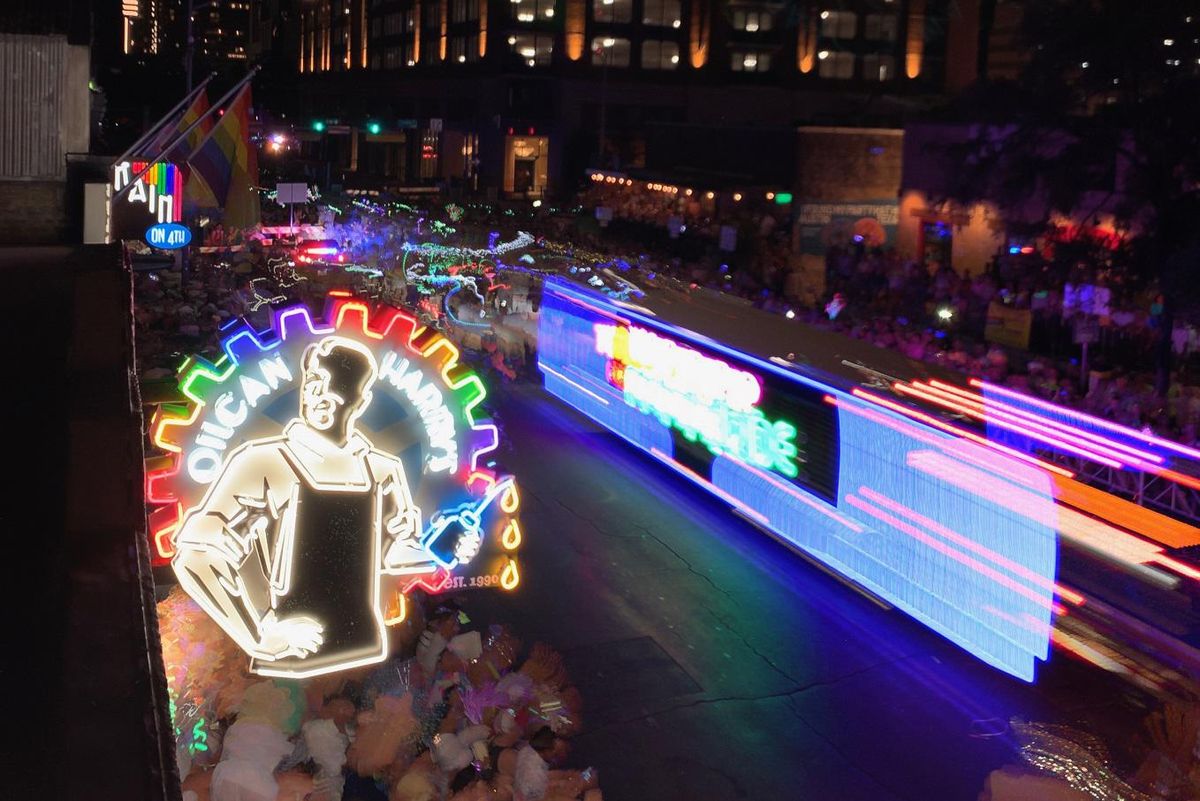 With Sixth Street and Congress right nearby, Fourth Street is a hidden gem that can be easily overlooked. You'll know you've made it when you spot the colorful crosswalks along Bettie Naylor Street.
---
Known in particular for its bustling drag and gay nightlife scene, Fourth Street is where you're most likely to catch a drag queen in her natural habitat. However, the strip is also a hub for fine dining, rooftop views and themed bars off the beaten path.
Home to many gay clubs and bars, Fourth Street is dubbed Austin's Gay District—but everyone is welcome to enjoy themselves on this strip. In October 2021, rainbow crosswalks were installed at LGBTQ+ advocate Naylor's intersection, commemorating that everyone deserves to feel at home in Austin.
Here's what you can find in this bustling district.
☕️ WHERE TO GET A COFFEE
Halcyon | 218 W. 4th St.
This java house by day, bar and lounge by night is meant to give you the feeling of 'halcyon': calm, peaceful and happy. Halcyon has a fully-stocked kitchen with breakfast, lunch, pastries, drinks, cigars and sweet treats, including tableside s'mores. People-watch from the outdoor patio, drop in for some live jazz on Monday nights, live music every Wednesday and Thursday and drag brunch on Saturdays.
Houndstooth Coffee | 401 Congress Ave.
Nestled inside the Frost Bank building, Houndstooth Coffee is a hipster hangout with locations here and in Dallas. Using roasts from Tweed Coffee in Dallas, Houndstooth prides itself on being locally-owned and operated. Though you won't find much to eat at Houndstooth other than a PB&J sandwich or popcorn, Houndstooth offers a full range of gourmet cocktails to go.
Juan Pelota | 400 Nueces St.
Located in a shared building with Mellow Johnny's Bike Shop, Juan Pelota's sporty indoors is a welcoming environment for a morning espresso whether or not you're cycling. Marking the furthest point on the west end of 4th Street, Juan Pelota has been dealing local coffee, pastries and brewskies since 2008. Though it is only open until 5 p.m., or 2 p.m. on Mondays, the cafe starts its daily happy hour at 3 p.m. for $2 off beers and $1 off wines.

🍽 WHERE TO EAT
Group Therapy | 400 Lavaca St.
On the seventh floor of Hotel ZaZa, Group Therapy isn't what it sounds like but you will leave fuller than you did before. A plush, velvet-lined interior will draw you in for either a classy evening meal or weekend brunch. Catch live music on the weekends, grab a drink at the attached Cabana Bar or watch the sunset over some whipped feta.
RA Sushi Bar | 117 W. 4th St.
Lively music, intricate cocktails and Instagram-worthy sushi rolls await at RA Sushi Bar. Dine-in either the vibrant interior, at the sushi bar or on the rooftop patio with a furry friend. Catch the afternoon and evening happy hour Monday through Saturday!

Péché | 208 W. 4th St.
Named after the French word for "sin," Péché is Austin's first absinthe bar, meaning it showcases a cocktail menu full of pre-Prohibition-style drinks and European fare. Bar manager Derek Weiss and executive chef John Lichtenberger aim for visits to be an educational experience, so come with questions in mind. You'll know you're there when you see the serpent on its sign tempting you with "sinful cocktails and cuisine."
🏳️‍🌈 WHERE TO FIND DRAG
A drag queen is someone, usually male but not always, who uses clothing and makeup to construct an exaggerated female identity for entertainment.
During a show, a queen will typically hold a dramatic performance by lip-synching, singing, dancing, interacting with the audience and doing comedy. Attendees are encouraged to tip the queen during the show.
​Coconut Club and Neon Grotto | 310-318 Colorado St.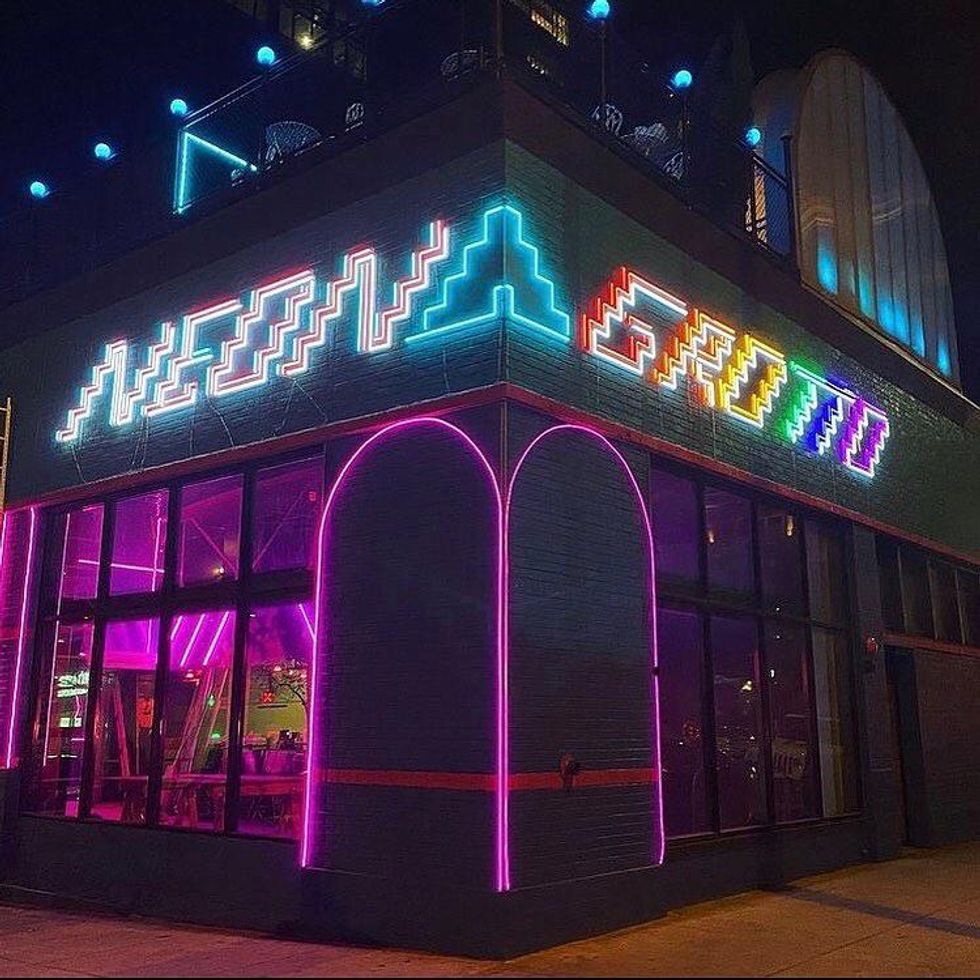 (Neon Grotto/Facebook)
These two adjoining nightclubs have both joined in on celebrating queer artists and culture but maintain a classic nightclub atmosphere. Both relatively new to the strip, the tropically-themed Coconut Club opened in 2019 from the people behind Cheer Up Charlies, whereas Neon Grotto turned its rainbow lights on in 2021. Check out Coconut Club's rooftop bar and Gatorade-based drinks, Neon Grotto's live DJs and lively drag shows at both.

Oilcan Harry's | 211 W. 4th St.
Claiming to be the oldest LGBTQ+ bar in Austin, Oilcan Harry's opened its doors in 1990 as a safe haven for people of all walks of life. The bar has a little something for everyone: OCH is famous for its drag shows but also has a sports bar, hosts live DJs, and an outdoor patio to lounge on. OCH holds a drag show or two every single night, frequently alongside karaoke or competitions, on top of special appearances and RuPaul's Drag Race watch parties. The bar is open to those 18 and older on Thursdays, so everyone gets to partake in the fun.
Rain | 217 W. 4th St.
Right next door to OCH, Rain will give you your fill of drag shows while offering some sexier content compared to its neighbor. Catch go-go boy dancers from every Thursday through Saturday, Thursday night amateur strip contests, Sunday happy hour from 5-7 p.m. and plenty of no-cover local drag queen performances on the weekends.
🍹 WHERE TO GET A COCKTAIL
​DuMont's Down Low | 214 W. 4th St.
Self-proclaimed "most unique new venue" in Austin, DuMont's Down Low is located in a cozy basement lined with whiskey barrels from local distillers. Exposed brick and large furniture gives the bar a warm and inviting feeling. Try the seasonal clarified punch or the flowery Lavender Bee cocktail.

Driftwood Downtown | 319 Colorado St.
From real estate developer Discovery Land Company, Driftwood Downtown is a private club with three floors for lounging, coworking, meeting and entertaining. The club includes a taproom with a golf simulator, a mezzanine perfect for enjoying a drink and private rooftop overlooking downtown ensure you'll never be bored at the club. Driftwood Downtown is open daily for members but can accommodate reservations for private events.
Hen House Basement | 117 W. 4th St.
You may have to do some searching to find this hidden bar, which is also known as the Lost Lei, but you'll find a tropical paradise when you do. Tucked in an underground basement, Hen House is full of tropical decorations and fruity, festive cocktails. This is a great place for photo opportunities as drinks come in tiki glasses.
🥱 WHERE TO STAY
Hotel ZaZa | 400 Lavaca St.
Overlooking Republic Square, Hotel ZaZa puts you right in the center of downtown and surrounds guests with luxury amenities. With 159 guestrooms, Concept Suites and Magnificent Seven Suites, ZaZa has a range of opulent options. Hotel guests have access to the ZaSpa, seventh floor Cabana Bar and pool, and two different restaurants: Group Therapy and its "relaxed little sister" Perfect Strangers, which offers breakfast and lunch on the Fourth Street patio.
Prices fluctuate based on time of year, room and length of stay, but expect to pay at least $250 per night at this upscale hotel.
Onyx Hotel | 301 E. 4th St.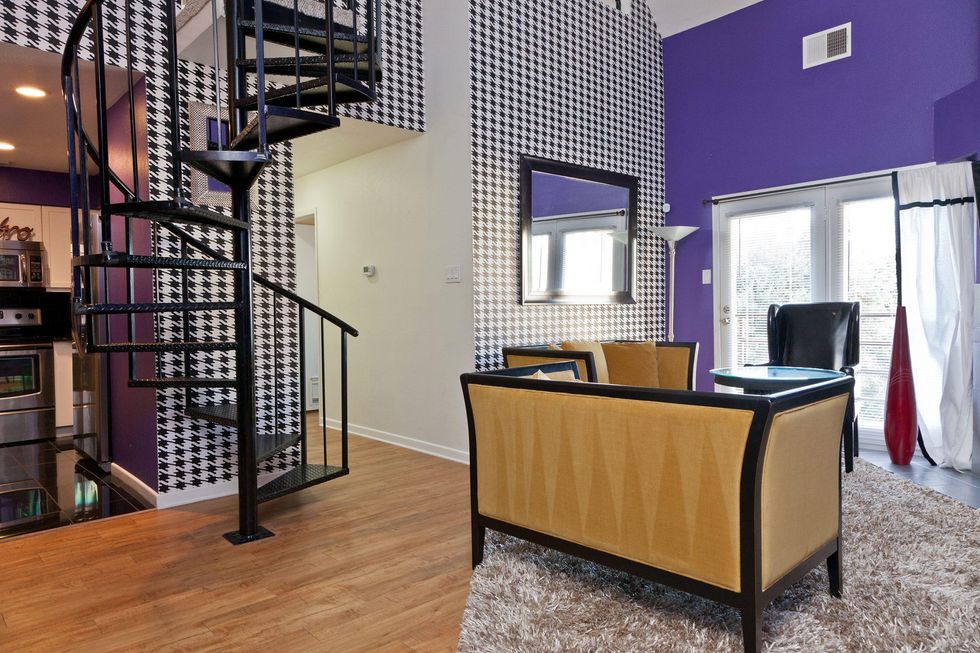 Inside the Grand Austin Hotel suite. (Onyx Hotel)
Marking the Eastern end of 4th Street, Onyx Hotel offers the Austin experience through themed suites for parties of all sizes. Ranging from $149-$399 per night, many of the suites feature multiple bedrooms. Check out the spiral staircases inside the Rock Royalty suite, complete with decor inspired by the many musicians that have passed through Austin, or the desert-esque Marfa suite. All suites come with a kitchen and gated parking.
🚗 WHERE TO PARK
Like Most places downtown, parking is going to be a challenge. Your cheapest options are likely going to be street parking or off 4th Street.
​LAZ Parking | 400 Congress Ave.
Open 24/7, this parking lot is very central but charges upwards of $25 per hour.

​SPACES Parking | 301 Congress Garage
Right across from the Frost Bank Tower, this garage will run you at least $15 per hour.

​405 Colorado Street
One of the cheaper options, you can park in this garage from about $12 for two hours.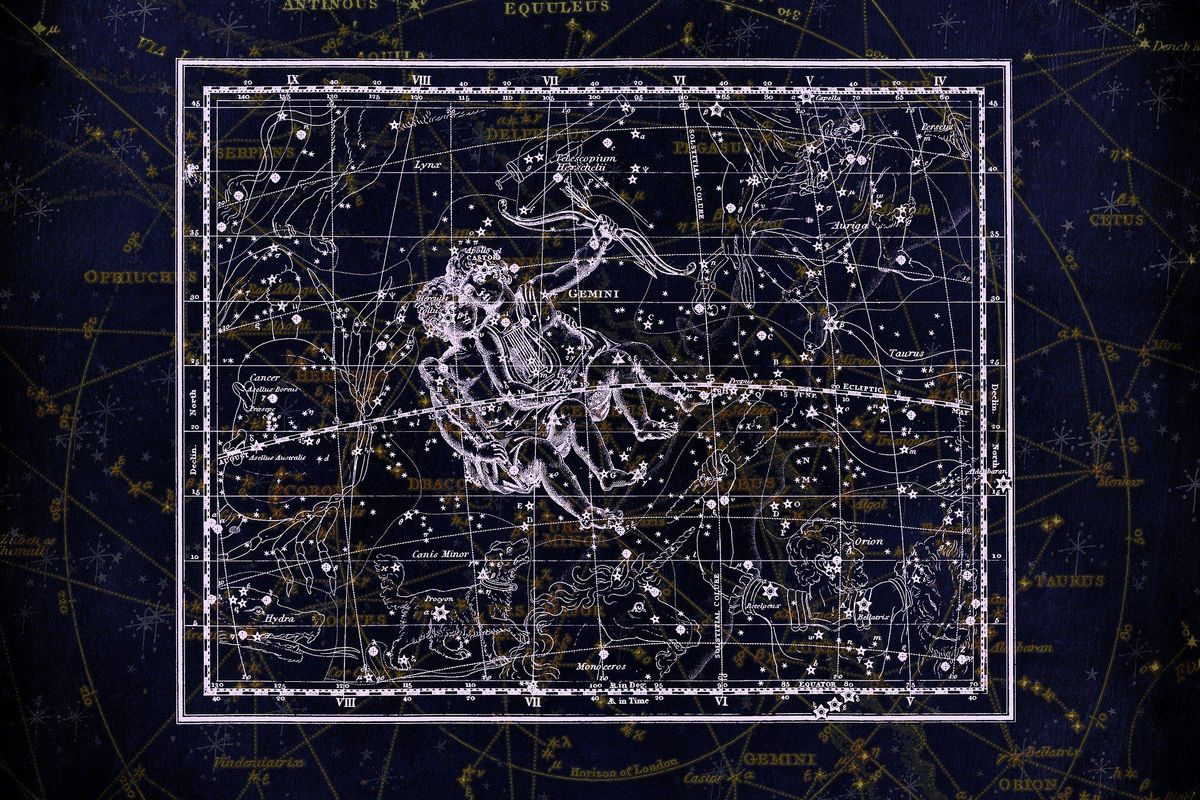 This Gemini season, starting today, is appropriately paradoxical, twisting and blending simple concerns with life's bigger, faster and more fiery quests.
Shortcuts: Aries, Taurus, Gemini, Cancer, Leo, Virgo, Libra, Scorpio, Sagittarius, Capricorn, Aquarius, Pisces
On Sunday, May 29, we'll experience one of the year's biggest calls to adventure in the Mars/Jupiter conjunction—a potent duo whose combined force will start to be especially strongly felt when Mars moves into Aries on May 24. Contrastingly, Mercury, the ruler of Gemini, will keep our mental temperament grounded and steady as they move slowly through the sensual, materially-oriented sign of Taurus for most of the month. These contrasting forces might be tricky to weave together—read ahead for tips on how your sign can find the right approach this month!
Gemini: May 21-June 20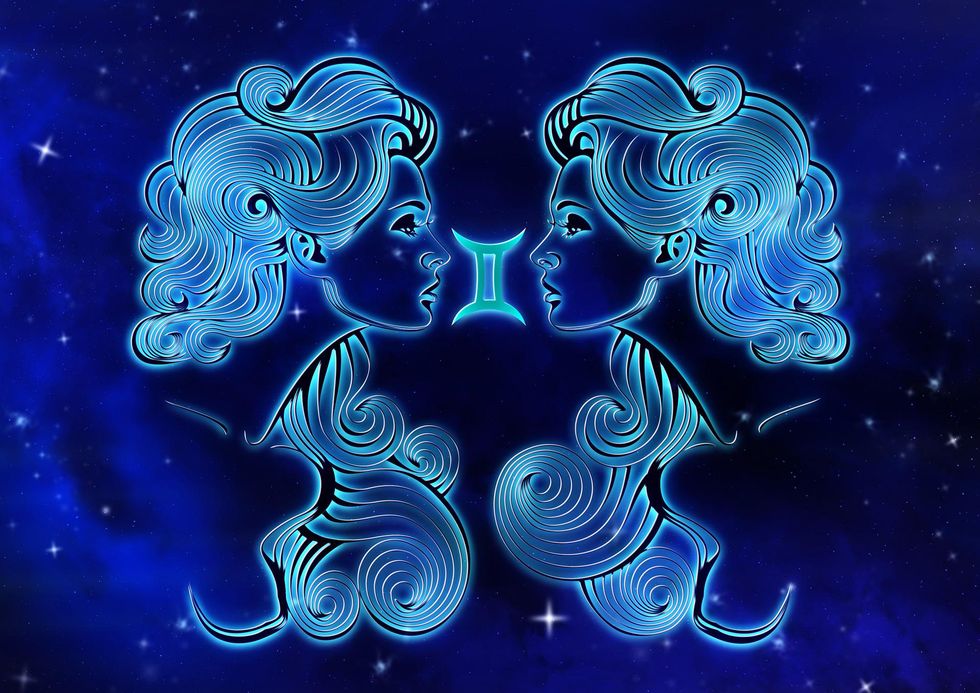 Gemini: May 21-June 20
Welcome to the season of your Solar Return, Gemini! This month will set the stage for your whole coming year, so it will be great to start it off on the right foot. The most important bit of cosmic context is Mercury moving slowly till the end of the month in the grounded sign of Taurus. This is an encouragement to savor your questions and conversations with the world, without needing to rush to answers and to mull over the elemental, fundamental aspects of your life. It would be great to give yourself perspective, especially by experiencing new environments and by moving through the world in a new manner. Allow yourself to be surprised! You might loosen some of your hardened beliefs, but don't discount the trustworthiness or substance of the new ideas you may stumble upon.
Cancer: June 21-July 22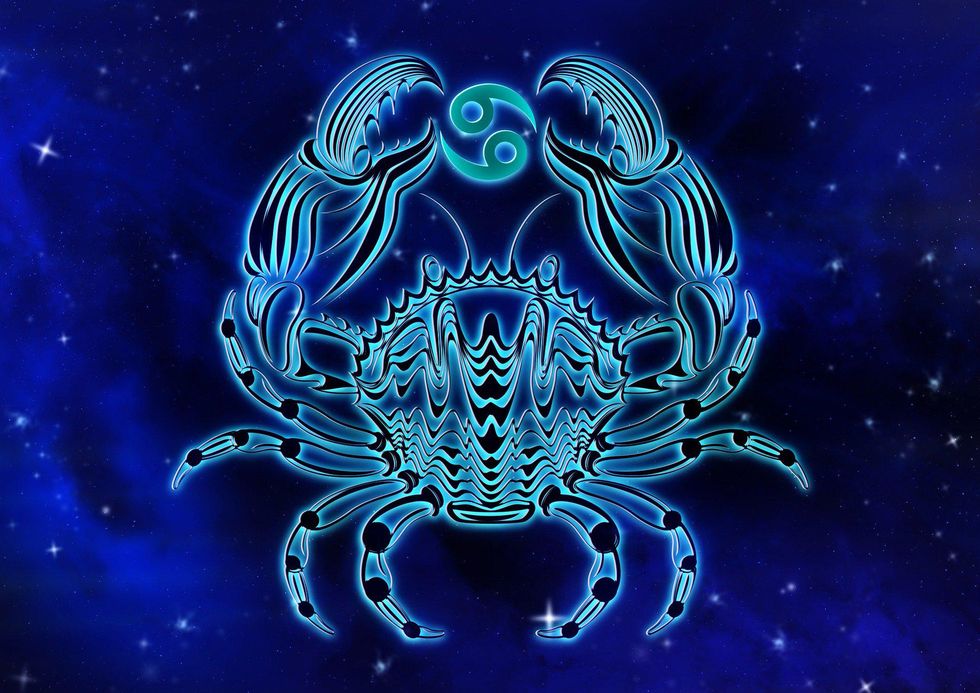 Cancer: June 21-July 22
For you, Cancer, the paradoxes of Gemini season have to do with inwardness and outwardness. On the one hand, you can expect your inner world to be as active as ever, swirling with meaningful thoughts and experiences needing to be digested. On the other, this month features a strong call to get out of your shell, open up to the world at large, and bravely share yourself—perhaps even in an unprecedented way! In transitioning between these extremes, the Moon can be as good a guide as ever—heading into and out of the New Moon on the 30th, you might focus on articulating and envisioning this burgeoning impulse and nourishing the terrain for its growth. As we ramp up to the full moon on the 14th, you might find small ways to embody, communicate and make real this developing dream.
Leo: July 23-Aug 22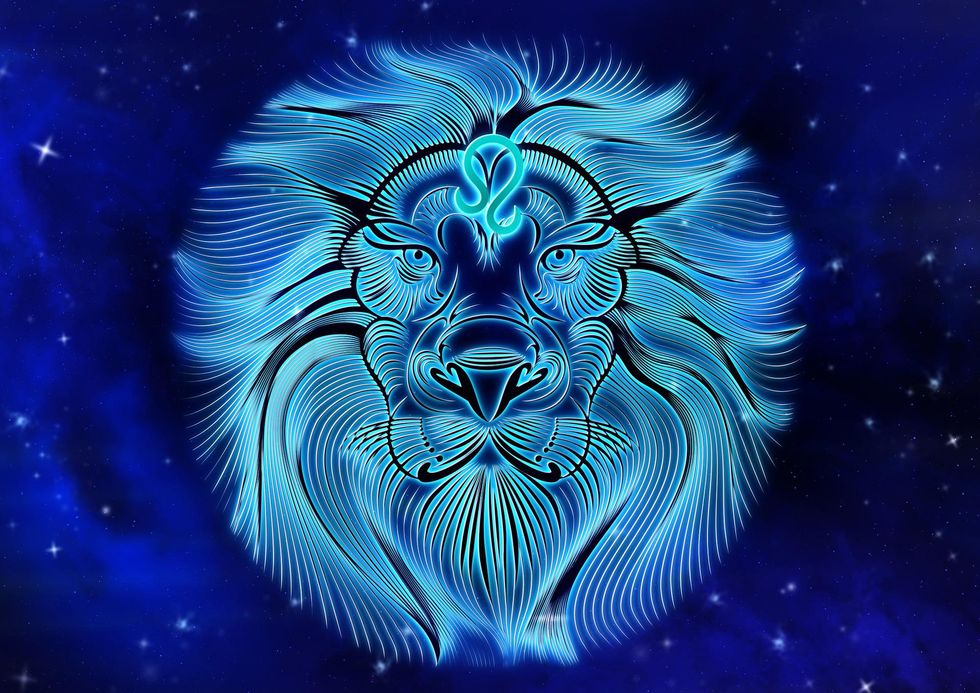 Leo: July 23-Aug. 22
This Gemini Season is particularly intense for you, Leo, as it calls forth both a fiery, hungry spirit and a more serious, dedicated energy, aware of life's hardships and limitations. These impulses herald a summer of growth and maturation, which would be great to get a good jump on. Just don't let this process make you too heavyhearted or self-involved! Your friends, community, and experience of the broader social world at large can help soften and clarify this strong, fiery self that's metamorphosing. You might rely upon this bigger, human perspective to help you progress smoothly and gracefully. Although it might require some extra humility, taking yourself less seriously can be a superpower. A lighthearted approach can be extraordinarily efficient and effective. It might be paradoxical, but consider that relying on a bigger, greater power than your own is your path to individual fullness.
Virgo: Aug. 23-Sept. 21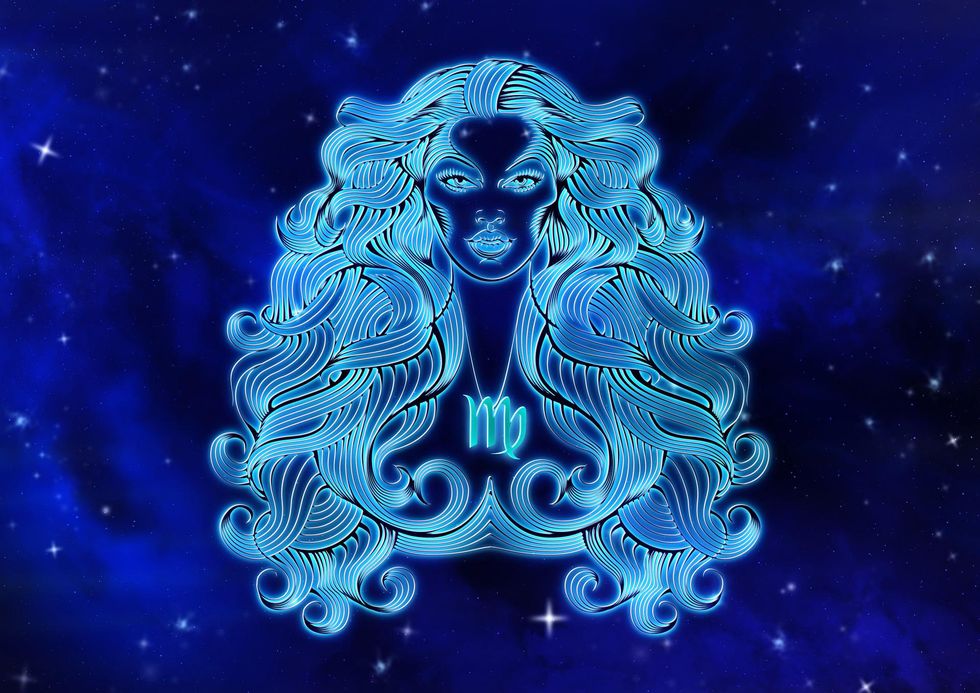 Virgo: Aug. 23-Sept. 21
This Gemini season brings a charge for you to expand into more substantive and serious subjects, Virgo. Especially if you feel you've been playing small, this will provide an opportunity for you to grow into more meaningful and demanding work in the world. At times, this will feel hectic and harsh—there will be no shortage of fire this month. You, as much as anyone, though, can help find the right place and time for that fire, directing it where there's a need for more energy and oomph. Lightheartedness can be really helpful in navigating and dancing with this heat—with a bit of humor and perspective, you can respond and adapt quickly and gracefully. By the end of the month, you should be able to feel like your view of and faith in the bigger picture has expanded.
Libra: Sept. 22-Oct. 23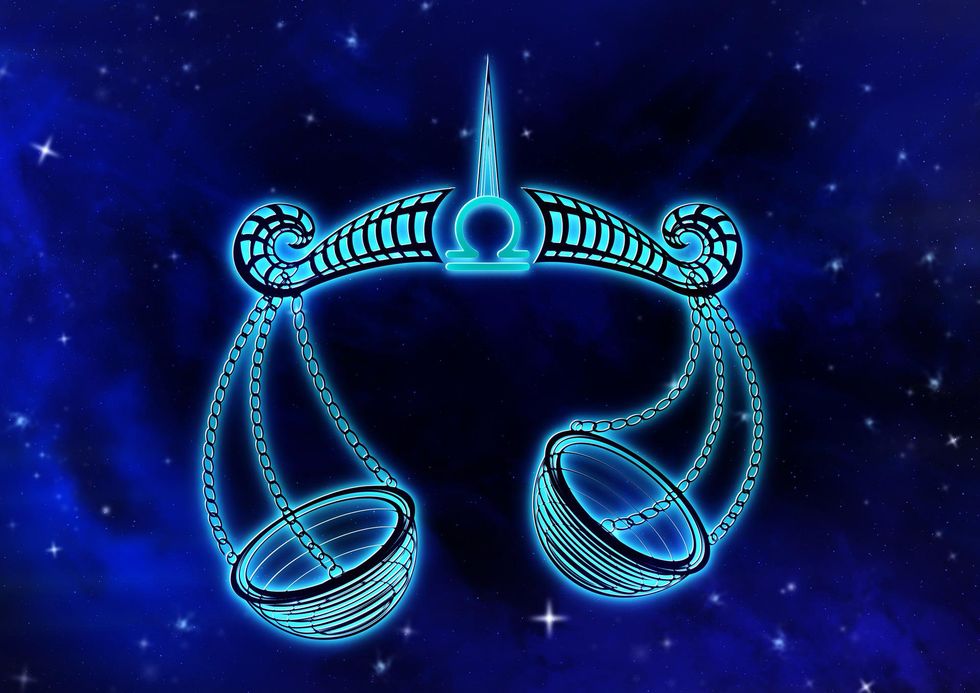 Libra: Sept. 22-Oct. 23
​This Gemini season will provide ample opportunities for you to learn and grow through your relationships, Libra. We're really looking at the full spectrum of potential experiences here—on the one hand, Mars' entry into Aries can ignite flammable subjects, and people are generally likely to be on edge, assertive and protective. On the other, Venus' conjunction with Uranus toward the end of the month can bring unexpected encounters and new forms of relationship into play. Throughout all of this, there's a theme for the next year of growth through fiery, direct relationships. This is a step beyond just keeping the peace which may be discomforting, but consider that it may take your relationships to incredibly satisfying and enduring places.
Scorpio: Oct. 24-Nov. 21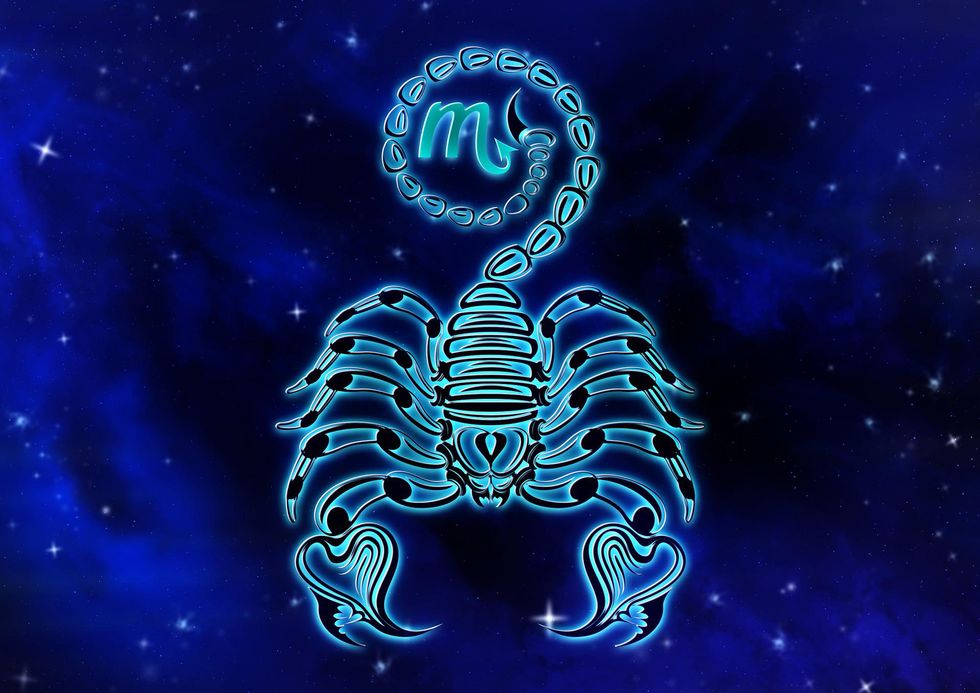 Scorpio: Oct. 24-Nov. 21
This Gemini season brings opportunities for sharpening both your wits and tools, Scorpio, although this may feel like a trial by fire. Although they may feel particularly urgent and exciting this month, many of these challenges and opportunities will last throughout the summer, so take your time to get your focus clear and settle into a groove. The real challenge and potential this month have to do with navigating subtle, intricate dynamics so that you aren't flustered and know exactly where to put your effort. In order to develop this discernment, you can definitely rely on trusted allies, who can act as mirrors, triangulation points and simple safe havens amid the storm. This is a strategic necessity, but be sure to give thanks and enjoy the simple goodness of companionship, too!
Sagittarius: Nov. 22-Dec. 21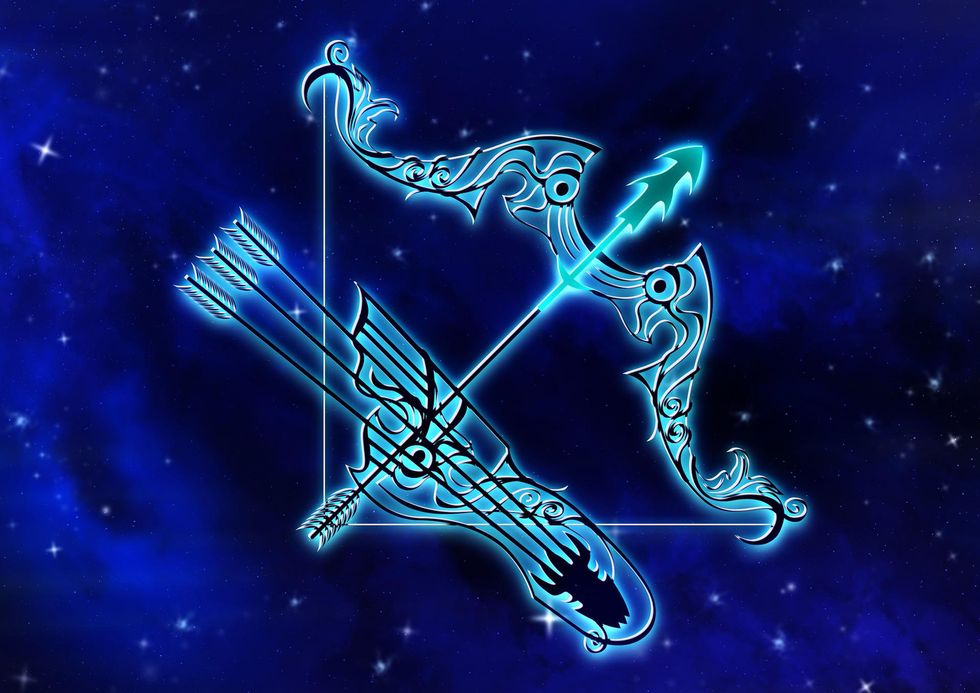 Sagittarius: Nov. 22-Dec. 21
The sharp, powerful impulses and stimulation of this Gemini season are pushing you to the development of your free will, Sagittarius—a spirit of playful, proud independence and spontaneity. There are a couple of ways that you might think about this. First, that courage is necessary to truly live out your convictions and ideals, as well as a way to ultimately best serve the world. Truth isn't always soft or easy. On the other hand, this isn't too complex and is keyed to cutting through stagnation. There's a sort of simplicity and instinctive wisdom that you can draw upon and develop into this month, letting things happen. If you need to, you can think of this as an act of trust, or faith in a basic goodness and natural, flowing order of things.
Capricorn: Dec. 22-Jan. 19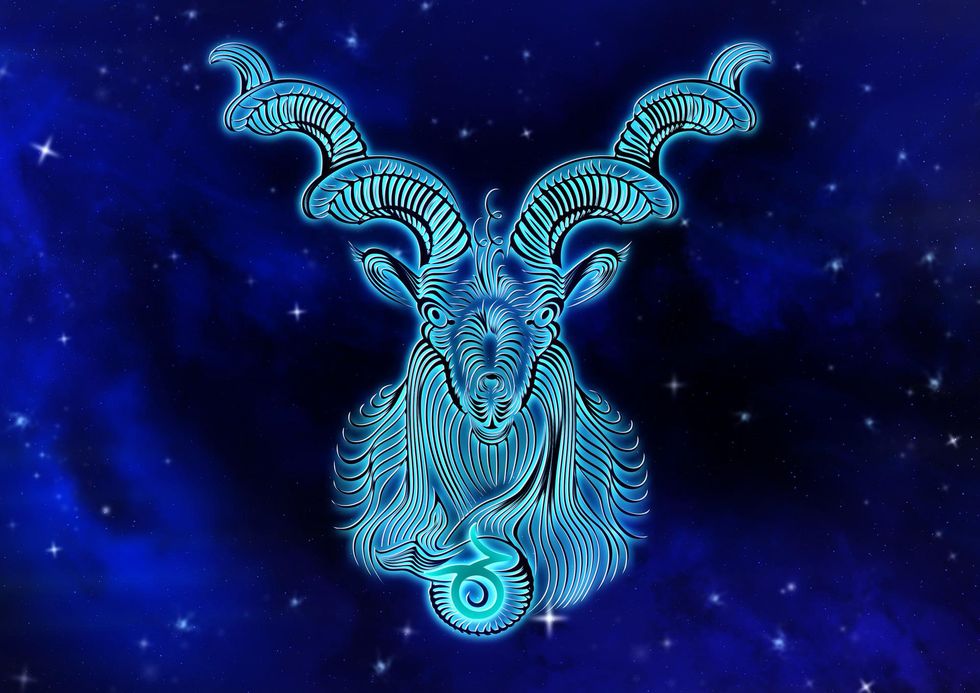 Capricorn: Dec. 22-Jan. 19
The motion and activity of this Gemini season can quickly develop your values and taste, Capricorn, as you strip back ordinary and inherited ways of thinking and open your eyes to life's beauty. This simple and vibrant beauty will stimulate your desire to savor life's goodness and strive for the highest quality experience possible. Along the way, your fixed, limited ideas about what is possible can fall away, even as the new and extraordinary may require incredible strength and devotion from you. Although these are lofty ideals, they'll have a lot to do with your tangible, everyday experience of your body and sense of home—this is a primal, almost wild energy being rekindled. Alongside this intense fire comes a certain risk, so make sure to enter into this new adventure step by step, without injuring yourself or anyone else.
Aquarius: Jan. 20-Feb. 18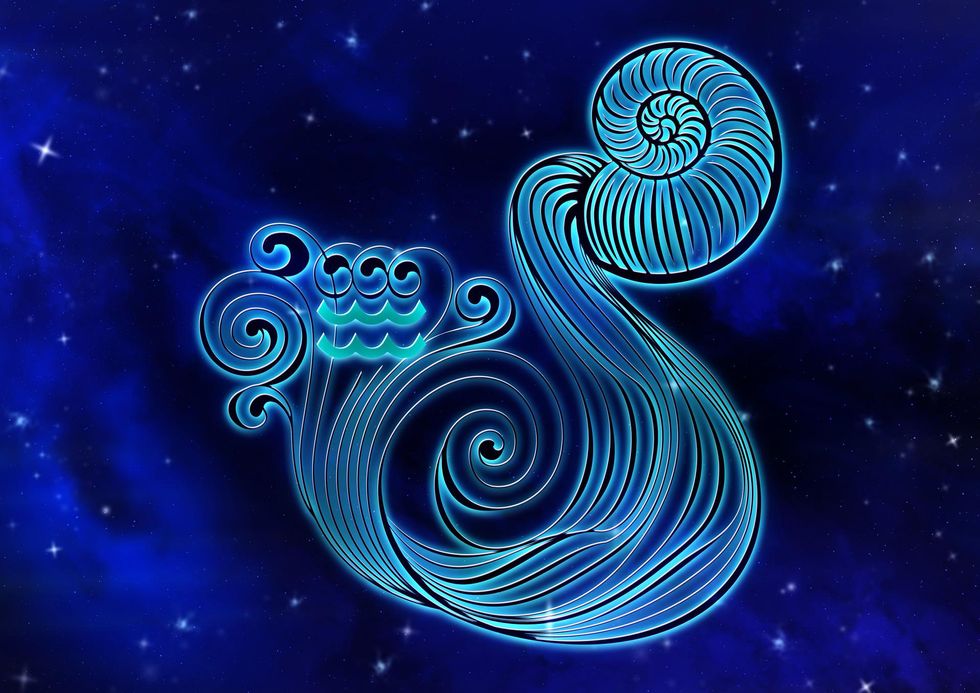 Aquarius: Jan. 20-Feb. 18
This Gemini season can help you learn how to feel more rooted and alive in life's simple aspects, Aquarius. Although this can certainly take place in tandem with new teachers, these don't have to be big gurus—rather, your curiosity, delight, and common sense might be the best guides. In this regard, your quality of perception, thought and the well-being of your inner child can all make great strides. Through the first part of the month, this will likely feel exciting and overwhelming. As we approach our new moon, though, you can get a better sense of where you need to be settling into more focus and definition in your life. This back and forth between a growing sense of clarity and inner authority and a stronger capacity to be firm and to the point will continue to deepen throughout the summer.
Pisces: Feb. 19-March 20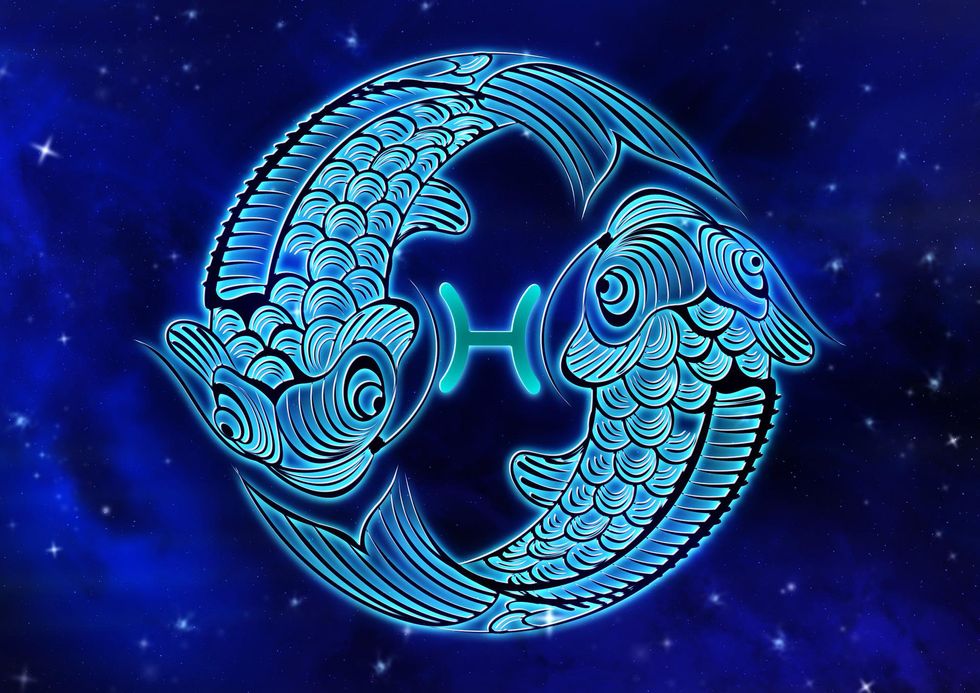 Pisces: Feb. 19-March 20
This Gemini season is focused on helping you develop a stronger sense of connection to the world around you, Pisces. Although this can take place by rearranging and bringing more life into your body and environment, an initial spirit of fresh possibility and willingness to release what is stale and outgrown is a necessity. In doing so, you can land upon a greater sense of capability and being resourced for life's adaptations and evolutions. This will certainly be a month of growth in your material world and relationship with your body, but the serious litmus test is how settled you feel internally—the quality and clarity of your thoughts and inner world. Ideally, though this summer you'll develop a stronger trust in yourself and an easier interface between your inner riches and outer quality of experience.
Aries: March 21-April 19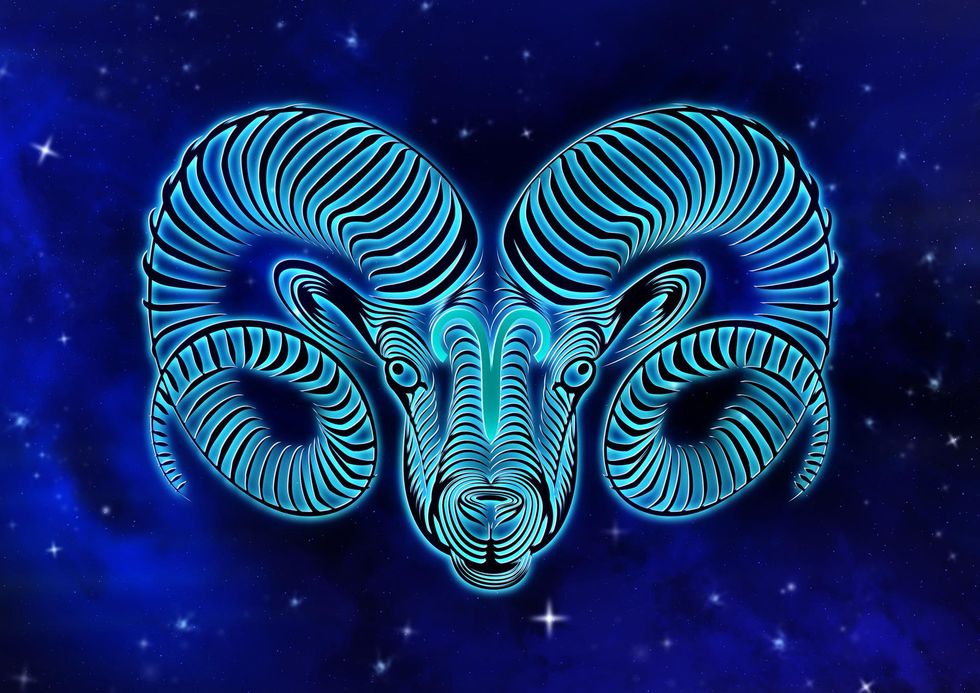 Aries: March 21-April 19
The Mars/Jupiter conjunction is especially important for you, Aries, as it happens in your home sign. This signifies a spark of expansion that will play out over the coming year. Here, Jupiter is calling you into new ventures and adventures, to level up and act on the big dreams and desires brewing inside of you. Thus, this month is a great time to initiate some bigger change, to take some jump, leap or healthy risk. Although you don't want to let this moment slip away, please don't get impulsive or headstrong—make sure you've got at least a bit of a plan. Ideally, whatever you're aiming at will require a good bit of care, and you can expect that much of this opportune, fertile energy will continue and develop throughout the next year.
Taurus: April 20-May 20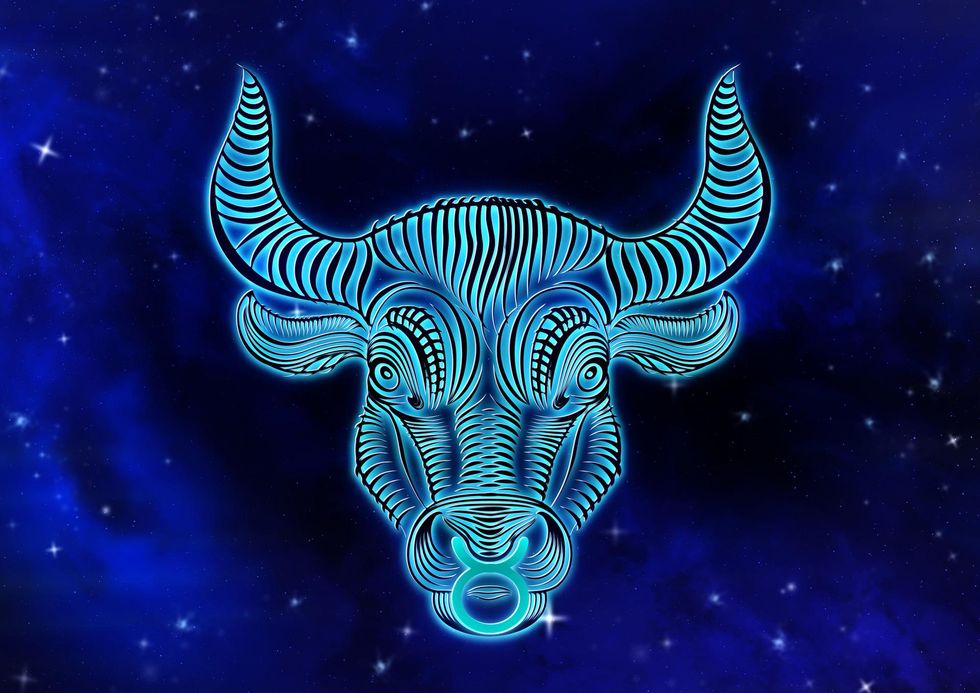 Taurus: April 20-May 20
The start of the coming month will challenge you to keep up the pace, Taurus, so that it can consolidate into a healthy rhythm. Finding the right stride, you can find yourself breathing more easily, and maybe let yourself loosen your grip or take your hands off the handlebars, trusting your sense of balance and the strength in your legs. This can set the stage for an opportune spell at the end of Gemini Season, as your ruler Venus makes a conjunction with Uranus—you might keep an eye out for spontaneous side adventures, ways to create space for synchronicity, or simple moments where life is calling you into new ways of being. Ideally, these will feel like clear upgrades, but if you need to think of them as experiments or trial runs, that's totally okay, too.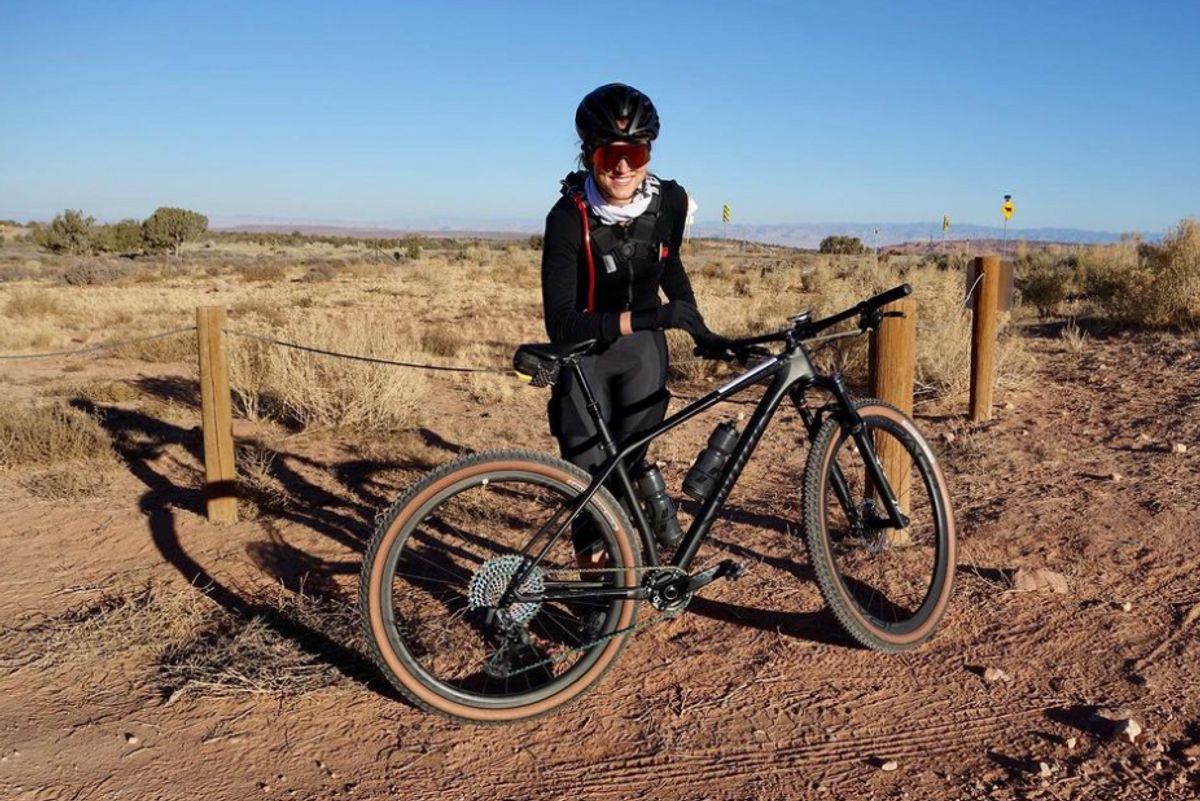 Austin police have charged Kaitlin Marie Armstrong, a local cyclist, for the murder of Moriah "Mo" Wilson.
Wilson, a rising star in the gravel and mountain bike community, was found dead with gunshot wounds inside an East Austin home on the night of May 11 when she was in town for the weekend Gravel Locos race in Hico, Texas.
Police believe Wilson was having a relationship with a man Armstrong was also in a relationship with. The man, another gravel cyclist, Colin Strickland, has since issued a statement on the murder.
In his statement, he said he had a brief romantic relationship with Wilson in October 2021 before he resumed his relationship with Armstrong, but that he remained friends with Wilson. "There is no way to adequately express the regret and torture I feel about my proximity to this horrible crime. I am sorry, and I simply cannot make sense of this unfathomable tragedy.
NEW: Austin professional cyclist Colin Strickland has just released a statement about the murder of cyclist Moriah Wilson, clarifying his relationship with her and expressing "torture about my proximity to this horrible crime." pic.twitter.com/KnIna3mWrE
— Tony Plohetski (@tplohetski) May 20, 2022
Wilson, a 25-year-old Vermont native living in Colorado, had won a slew of races becoming a fan favorite. She had just become a full-time racer this year.
Anyone with information on this crime can contact Austin police at 512-974-TIPS or contact Crime Stoppers anonymously at 512-472-8477.