Get connected with our daily update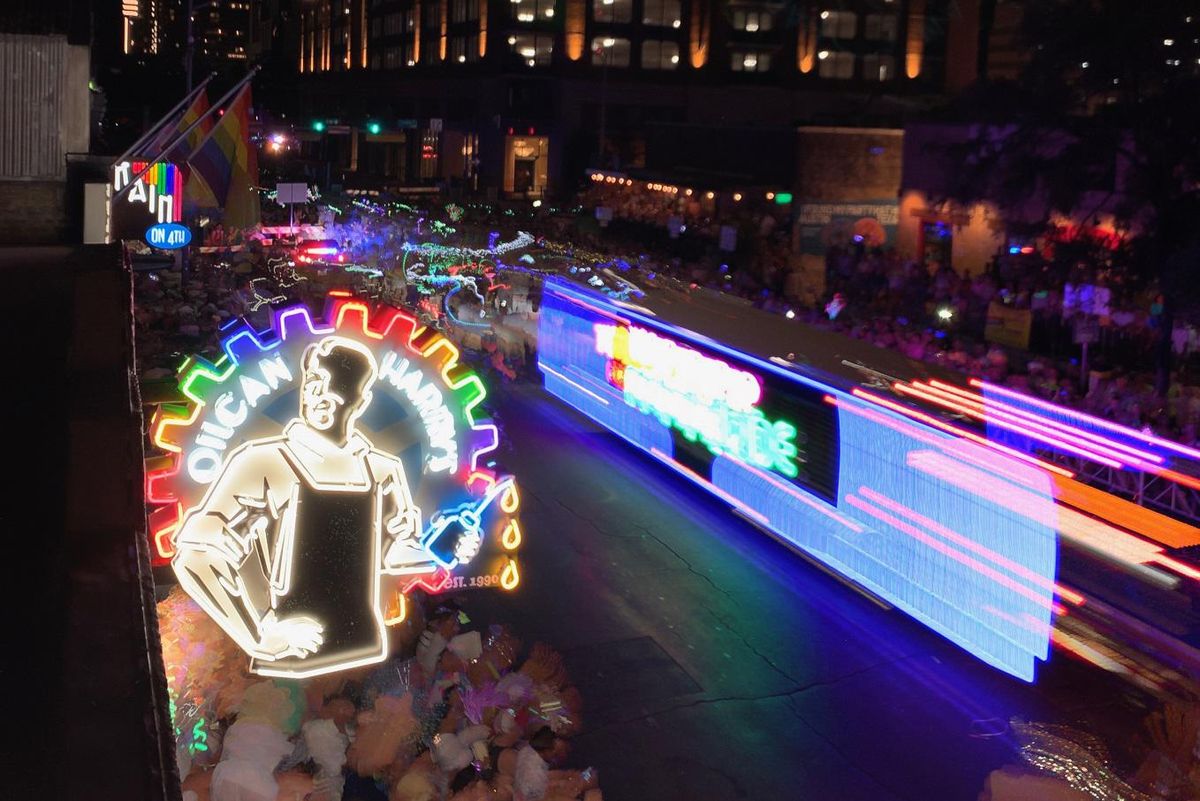 With Sixth Street and Congress right nearby, Fourth Street is a hidden gem that can be easily overlooked. You'll know you've made it when you spot the colorful crosswalks along Bettie Naylor Street.
---
Known in particular for its bustling drag and gay nightlife scene, Fourth Street is where you're most likely to catch a drag queen in her natural habitat. However, the strip is also a hub for fine dining, rooftop views and themed bars off the beaten path.
Home to many gay clubs and bars, Fourth Street is dubbed Austin's Gay District—but everyone is welcome to enjoy themselves on this strip. In October 2021, rainbow crosswalks were installed at LGBTQ+ advocate Naylor's intersection, commemorating that everyone deserves to feel at home in Austin.
Here's what you can find in this bustling district.
☕️ WHERE TO GET A COFFEE
Halcyon | 218 W. 4th St.
This java house by day, bar and lounge by night is meant to give you the feeling of 'halcyon': calm, peaceful and happy. Halcyon has a fully-stocked kitchen with breakfast, lunch, pastries, drinks, cigars and sweet treats, including tableside s'mores. People-watch from the outdoor patio, drop in for some live jazz on Monday nights, live music every Wednesday and Thursday and drag brunch on Saturdays.
Houndstooth Coffee | 401 Congress Ave.
Nestled inside the Frost Bank building, Houndstooth Coffee is a hipster hangout with locations here and in Dallas. Using roasts from Tweed Coffee in Dallas, Houndstooth prides itself on being locally-owned and operated. Though you won't find much to eat at Houndstooth other than a PB&J sandwich or popcorn, Houndstooth offers a full range of gourmet cocktails to go.
Juan Pelota | 400 Nueces St.
Located in a shared building with Mellow Johnny's Bike Shop, Juan Pelota's sporty indoors is a welcoming environment for a morning espresso whether or not you're cycling. Marking the furthest point on the west end of 4th Street, Juan Pelota has been dealing local coffee, pastries and brewskies since 2008. Though it is only open until 5 p.m., or 2 p.m. on Mondays, the cafe starts its daily happy hour at 3 p.m. for $2 off beers and $1 off wines.

🍽 WHERE TO EAT
Group Therapy | 400 Lavaca St.
On the seventh floor of Hotel ZaZa, Group Therapy isn't what it sounds like but you will leave fuller than you did before. A plush, velvet-lined interior will draw you in for either a classy evening meal or weekend brunch. Catch live music on the weekends, grab a drink at the attached Cabana Bar or watch the sunset over some whipped feta.
RA Sushi Bar | 117 W. 4th St.
Lively music, intricate cocktails and Instagram-worthy sushi rolls await at RA Sushi Bar. Dine-in either the vibrant interior, at the sushi bar or on the rooftop patio with a furry friend. Catch the afternoon and evening happy hour Monday through Saturday!

Péché | 208 W. 4th St.
Named after the French word for "sin," Péché is Austin's first absinthe bar, meaning it showcases a cocktail menu full of pre-Prohibition-style drinks and European fare. Bar manager Derek Weiss and executive chef John Lichtenberger aim for visits to be an educational experience, so come with questions in mind. You'll know you're there when you see the serpent on its sign tempting you with "sinful cocktails and cuisine."
🏳️‍🌈 WHERE TO FIND DRAG
A drag queen is someone, usually male but not always, who uses clothing and makeup to construct an exaggerated female identity for entertainment.
During a show, a queen will typically hold a dramatic performance by lip-synching, singing, dancing, interacting with the audience and doing comedy. Attendees are encouraged to tip the queen during the show.
​Coconut Club and Neon Grotto | 310-318 Colorado St.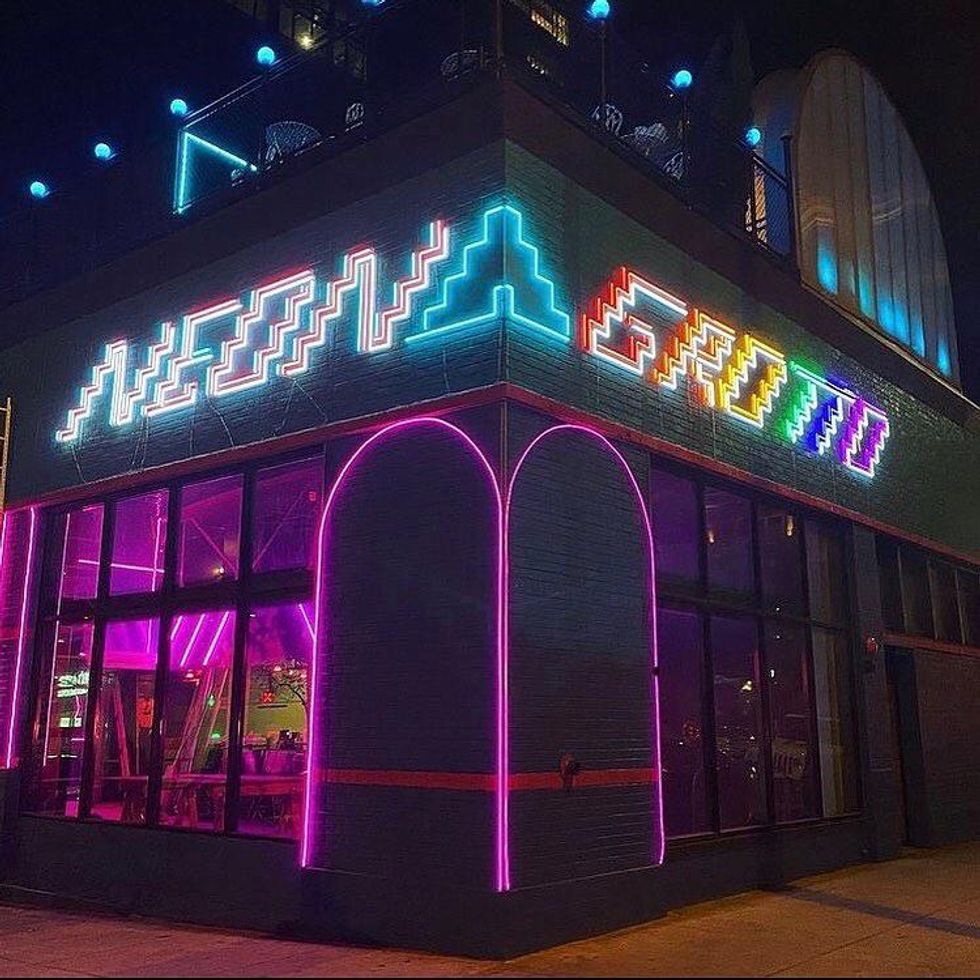 (Neon Grotto/Facebook)
These two adjoining nightclubs have both joined in on celebrating queer artists and culture but maintain a classic nightclub atmosphere. Both relatively new to the strip, the tropically-themed Coconut Club opened in 2019 from the people behind Cheer Up Charlies, whereas Neon Grotto turned its rainbow lights on in 2021. Check out Coconut Club's rooftop bar and Gatorade-based drinks, Neon Grotto's live DJs and lively drag shows at both.

Oilcan Harry's | 211 W. 4th St.
Claiming to be the oldest LGBTQ+ bar in Austin, Oilcan Harry's opened its doors in 1990 as a safe haven for people of all walks of life. The bar has a little something for everyone: OCH is famous for its drag shows but also has a sports bar, hosts live DJs, and an outdoor patio to lounge on. OCH holds a drag show or two every single night, frequently alongside karaoke or competitions, on top of special appearances and RuPaul's Drag Race watch parties. The bar is open to those 18 and older on Thursdays, so everyone gets to partake in the fun.
Rain | 217 W. 4th St.
Right next door to OCH, Rain will give you your fill of drag shows while offering some sexier content compared to its neighbor. Catch go-go boy dancers from every Thursday through Saturday, Thursday night amateur strip contests, Sunday happy hour from 5-7 p.m. and plenty of no-cover local drag queen performances on the weekends.
🍹 WHERE TO GET A COCKTAIL
​DuMont's Down Low | 214 W. 4th St.
Self-proclaimed "most unique new venue" in Austin, DuMont's Down Low is located in a cozy basement lined with whiskey barrels from local distillers. Exposed brick and large furniture gives the bar a warm and inviting feeling. Try the seasonal clarified punch or the flowery Lavender Bee cocktail.

Driftwood Downtown | 319 Colorado St.
From real estate developer Discovery Land Company, Driftwood Downtown is a private club with three floors for lounging, coworking, meeting and entertaining. The club includes a taproom with a golf simulator, a mezzanine perfect for enjoying a drink and private rooftop overlooking downtown ensure you'll never be bored at the club. Driftwood Downtown is open daily for members but can accommodate reservations for private events.
Hen House Basement | 117 W. 4th St.
You may have to do some searching to find this hidden bar, which is also known as the Lost Lei, but you'll find a tropical paradise when you do. Tucked in an underground basement, Hen House is full of tropical decorations and fruity, festive cocktails. This is a great place for photo opportunities as drinks come in tiki glasses.
🥱 WHERE TO STAY
Hotel ZaZa | 400 Lavaca St.
Overlooking Republic Square, Hotel ZaZa puts you right in the center of downtown and surrounds guests with luxury amenities. With 159 guestrooms, Concept Suites and Magnificent Seven Suites, ZaZa has a range of opulent options. Hotel guests have access to the ZaSpa, seventh floor Cabana Bar and pool, and two different restaurants: Group Therapy and its "relaxed little sister" Perfect Strangers, which offers breakfast and lunch on the Fourth Street patio.
Prices fluctuate based on time of year, room and length of stay, but expect to pay at least $250 per night at this upscale hotel.
Onyx Hotel | 301 E. 4th St.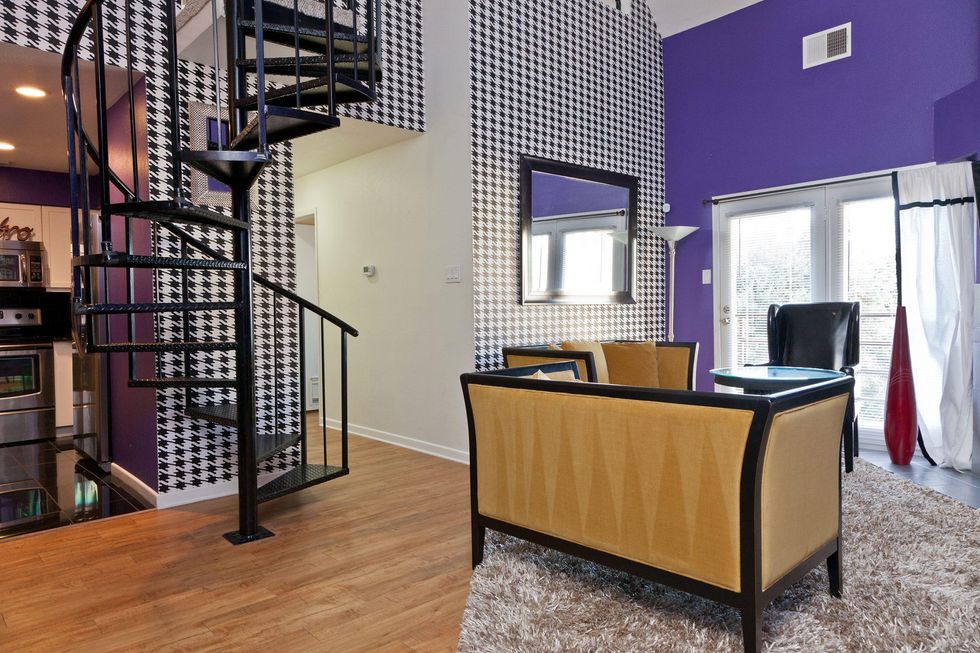 Inside the Grand Austin Hotel suite. (Onyx Hotel)
Marking the Eastern end of 4th Street, Onyx Hotel offers the Austin experience through themed suites for parties of all sizes. Ranging from $149-$399 per night, many of the suites feature multiple bedrooms. Check out the spiral staircases inside the Rock Royalty suite, complete with decor inspired by the many musicians that have passed through Austin, or the desert-esque Marfa suite. All suites come with a kitchen and gated parking.
🚗 WHERE TO PARK
Like Most places downtown, parking is going to be a challenge. Your cheapest options are likely going to be street parking or off 4th Street.
​LAZ Parking | 400 Congress Ave.
Open 24/7, this parking lot is very central but charges upwards of $25 per hour.

​SPACES Parking | 301 Congress Garage
Right across from the Frost Bank Tower, this garage will run you at least $15 per hour.

​405 Colorado Street
One of the cheaper options, you can park in this garage from about $12 for two hours.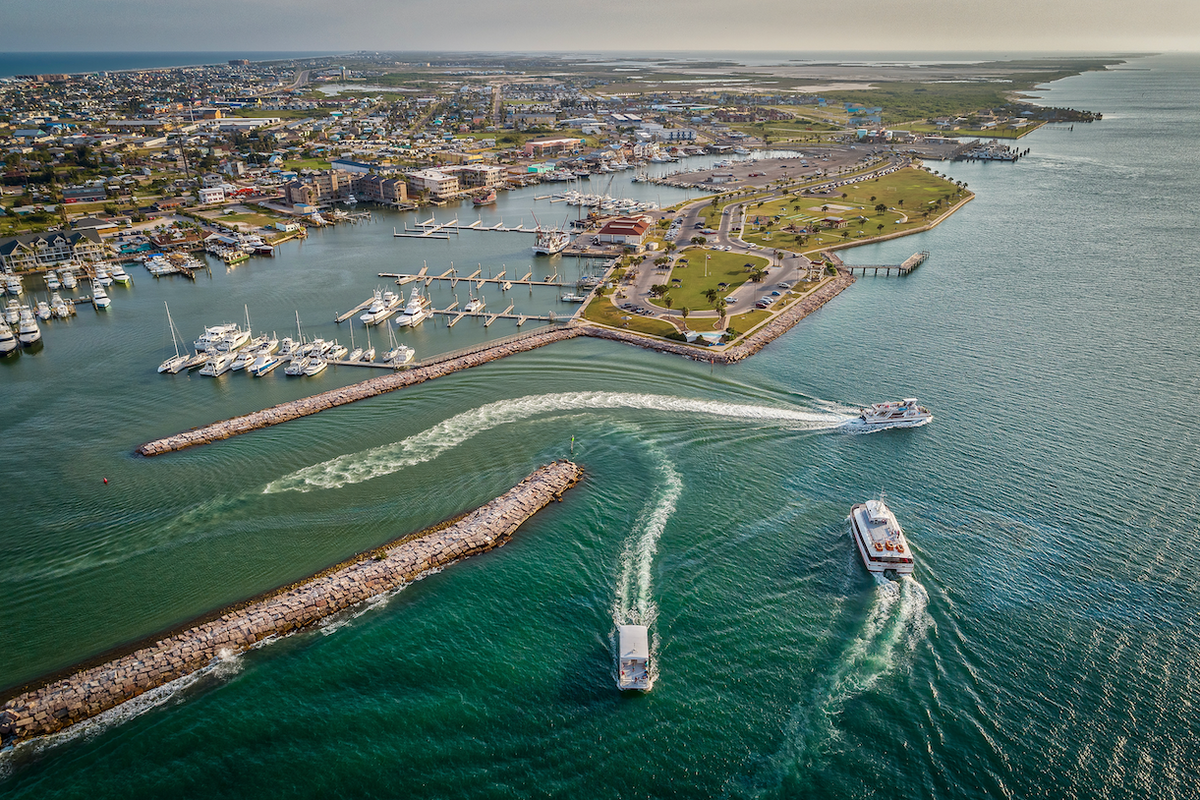 PORT ARANSAS–This is not Hilton Head or Palm Beach, with white tennis shorts and BMWs at the CVS. It's quintessentially Texas, a beach where F-350s line up at the town's three stop lights, and kids from Amarillo stare slack-jawed at "the ocean" for the first time.
Now Father's Day and the 4th of July approach, and a string of 100-degree days lurk ahead in Austin. Here's our survival guide to Port A.
Weather
The average July high in Austin is 95 and in Port Aransas 90.3.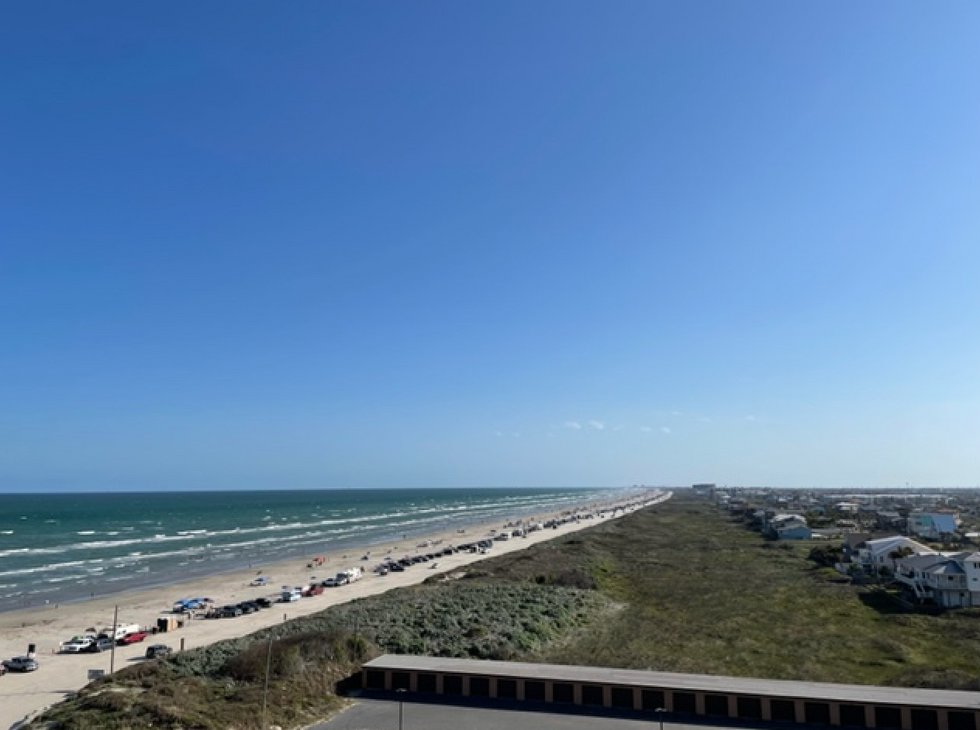 Cars lined up on the beach during Memorial Day weekend. (Rich Oppel)
Getting there
Driving from Austin, the trip is 200 miles or more. That can take four to five and a half hours, depending on time of day and route. Three strategies:

Our favorite: Take toll road SH 130 south to Lockhart and take U.S. 183 to Refugio, left on Texas 774 and follow your navigation to Aransas Pass, then left on Texas 361 to the ferry to Port A. Tips: Leave early. Avoid late Thursday or Fridays. Check the Texas DOT website for ferry wait times, which vary from 15 minutes to an hour.
Second strategy: If the ferry line is long, detour from Bayside south of Refugio to Corpus Christi and come up Mustang Island on highway 361. This adds about 30 miles.
A no-toll route: Southwest on I-35 to San Antonio, then south-southeast on I-37 into Corpus, north on 361. I-35 can be nerve-racking getting out of Austin and going through San Antonio. I-37 is blissfully boring. About 250 miles.
Money-saving tip
On the way in, refill your tank at the H-E-B in Aransas Pass, cheaper by a quarter a gallon than any fuel you'll find on Mustang Island.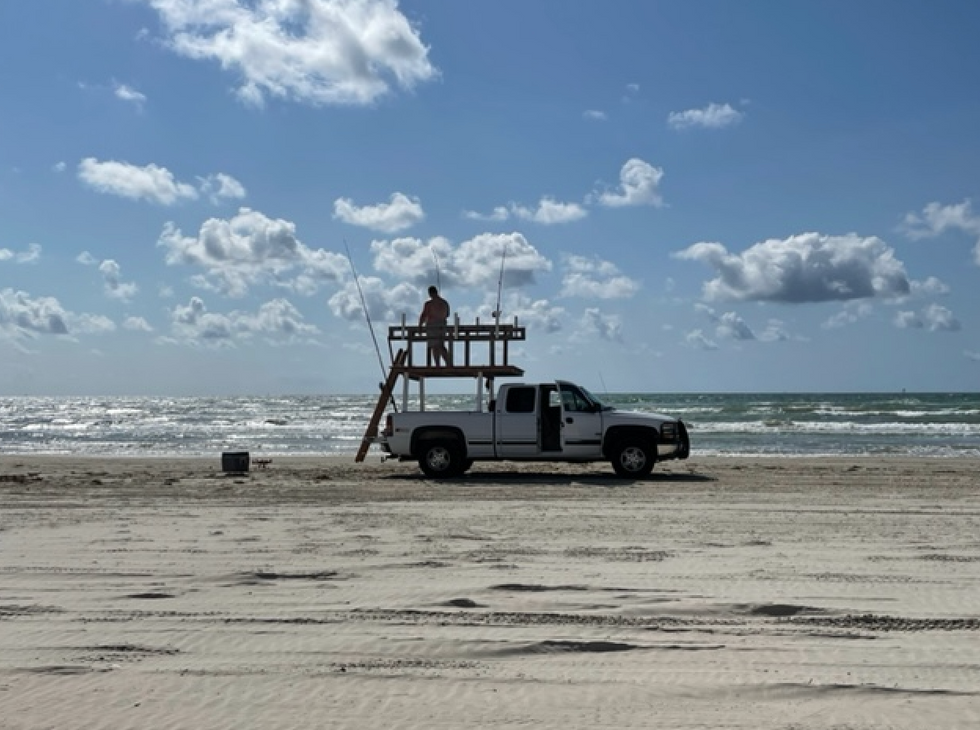 (Rich Oppel)
Sights and sounds
As you drive through South Texas you will see fields of pump jacks and wind turbines as well as fields of corn and soybean and red brangus ranches. Near the Port A ferry, huge turbine blades made in Europe are stacked high. This is a working port, but it is fast-changing.
Lodging
Check VRBO for a condo. The big condos lining the beach (Aransas Princess, The Dunes, Sandpiper, Sea Gull, Mayan Princess and more) have a few pricey rentals left, with a 2-bedroom typically going for $250 to $700 a night.
Camp on the beach. Buy a $12 annual permit at the IGA or any convenience store, and park between markers 0 and 62. Bring a sturdy tent; it can be windy. A trailer or RV are even better.
Rent a cottage off the beach. Scores of new stilt houses and multi-family dwellings were built after Hurricane Harvey laid waste to Port A in 2017. Factoid: The average elevation of Port A is 7 feet. Even cheaper than a Port A back-island rental: Find a place off-island in Rockport or Corpus Christi.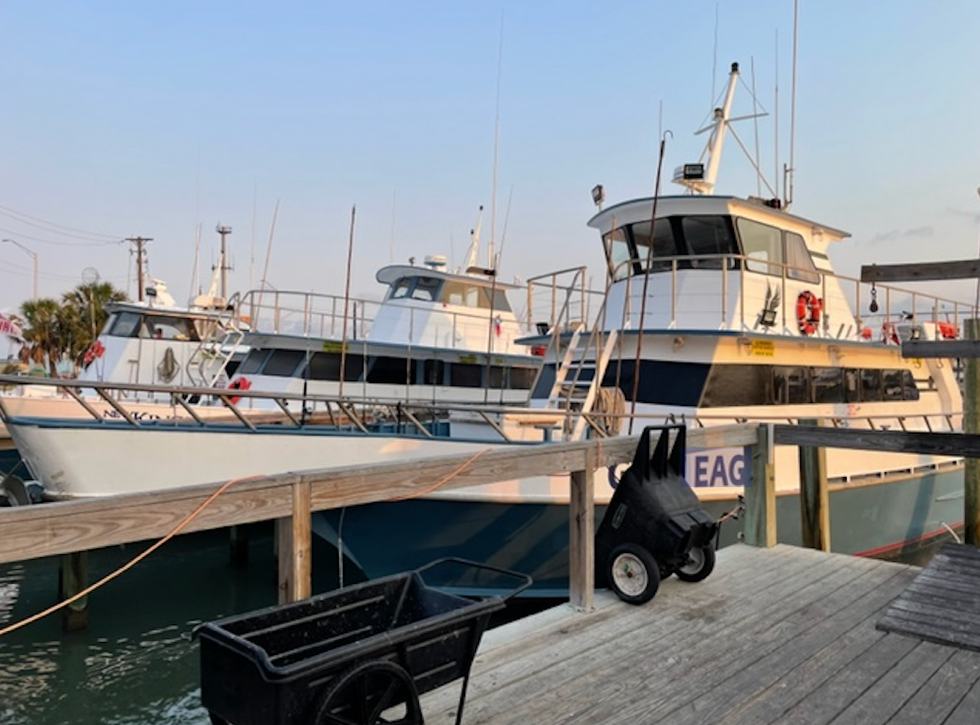 (Rich Oppel)
Food
Our favorites are the Venetian Hot Plate, Roosevelt's, Tortuga and Fins. For a cheeseburger, fries and a beer with a Gulf view, the Beach Lodge. There are 60 restaurants on Mustang Island, and the lines are long in the summer. Get there early or late, or order takeout–which is available at many places. Make reservations at the high-end places. Dress is casual. Anyone with shoelaces is way overdressed.
Fun things to do
Rent a beach cart. They'll run you up to $150 a day. Port A is one of the few places in Texas where they can be operated by unlicensed drivers 16 and older. Cart rental places outnumber seagulls.
Cast a fishing line off the South Jetty, and then watch petroleum tankers and cargo ships glide through Aransas Pass, coming from or going to Corpus Christi docks.
See hundreds of species of birds at the Turnbull Birding Center.
Eat seafood at Snoopy's Pier, overlooking Laguna Madre, on South Padre Island Drive 20 miles south of Port A. Afterward, take the kids to Scoopy's next door for ice cream.
Ride slowly along the beach and people-watch, or park and stroll or run along the wide strand. Watch the sunrise at Horace Caldwell Pier.
It's red snapper season. Take a head boat out of Deep Sea Headquarters for a $125, eight-hour trip 20 to 30 miles out. Limit out with two 16-inch or larger snapper. Great eating.
Hard truth
Port A has gotten expensive since huricane Harvey. Labor costs are skyrocketing because waiters, cleaning people and store attendants can't find affordable housing on the island. If you haven't been there in a few years, expect sticker shock.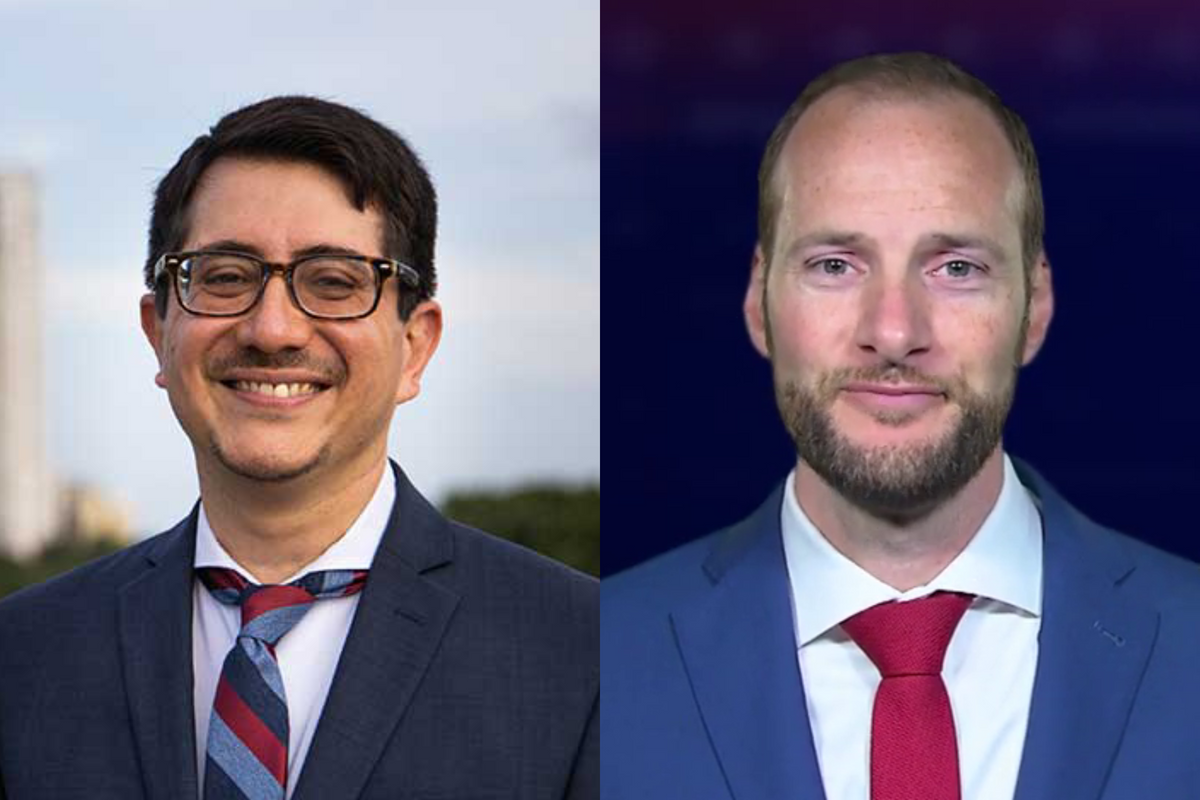 Chesa Boudin and José Garza share the rare handle of "progressive prosecutor"—Boudin in San Francisco and Garza in Austin.
Former public defender Boudin was voted out by nearly 60% of voters on Tuesday, after being elected by a slim margin in 2019 with a platform of police reform, criminal justice reform and addressing racial inequality. His opponents argue his policies threaten public safety.
As Travis County District Attorney Garza remains in office, halfway through his four-year term, he is so far silent on Boudin's landslide defeat. Repeated calls to the D.A. by Austonia for his comment were not returned as of publication.
Boudin's stances closely reflect fellow progressive Garza's platform
Garza and Boudin have a similar track record: Both have received endorsements from progressive Sen. Bernie Sanders, D-VT; serve progressive cities; believe in holding law enforcement accountable and have been criticized for not being tough enough on criminals.
During his tenure, Boudin eliminated cash bail, reduced the prison population and brought nine criminal conduct cases against officers for misconduct.
Likewise, Garza obtained indictments of five Austin police officers, two sheriff's deputies, an assistant county attorney and a sheriff on charges including tampering with evidence and murder. Distrust between Garza and Austin police is at a high level.
But there are key differences
San Francisco is facing three major types of crime: Murders, burglaries and motor vehicle thefts have increased significantly since 2019. While a report by KXAN last October showed Austin shared a "sizable jump" in homicides in the past 18-24 months, the homicide rate remains at 7.69 per 100,000, which is lower than both Dallas and San Antonio.
San Francisco's housing crisis doesn't seem to be improving and neither does public perception of the expanding homeless population, but since Austin reinstated the camping ban in May 2021, the housing crisis has leveled off locally.
Plus, while Boudin narrowly scooted by in his election, Garza topped opponent Margaret Moore by 3%, followed by 68% in the runoffs and
70% of the votes
in the general election in 2020.
What the opposition is saying
The Austin Police Association took notice of the San Francisco election, and the similarities that Boudin and Garza have shared. APA president Ken Casaday told Austonia the results were not surprising to him.
"San Francisco citizens became tired of the lack of prosecution of cases," Casaday said. "The APA plans on allowing the citizens of Austin to make the decision on how to handle our D.A. After all, he was voted in by the citizens just like D.A. Boudin was two years ago."
Casaday continued, "D.A. Garza is no different than Mr. Boudin. They were funded by the same people to do what they've done. In fact, Mr. Garza has never prosecuted a case in his life which makes it tough to understand the complexities of prosecuting cases."
Austonia reached out to the office of congressional candidate Greg Casar and Judge Andy Brown, as well as organizations that have endorsed Garza, including Austin DSA, Black Austin Democrats and the Austin Justice Coalition but was not able to hear back for comment at the time of publication.