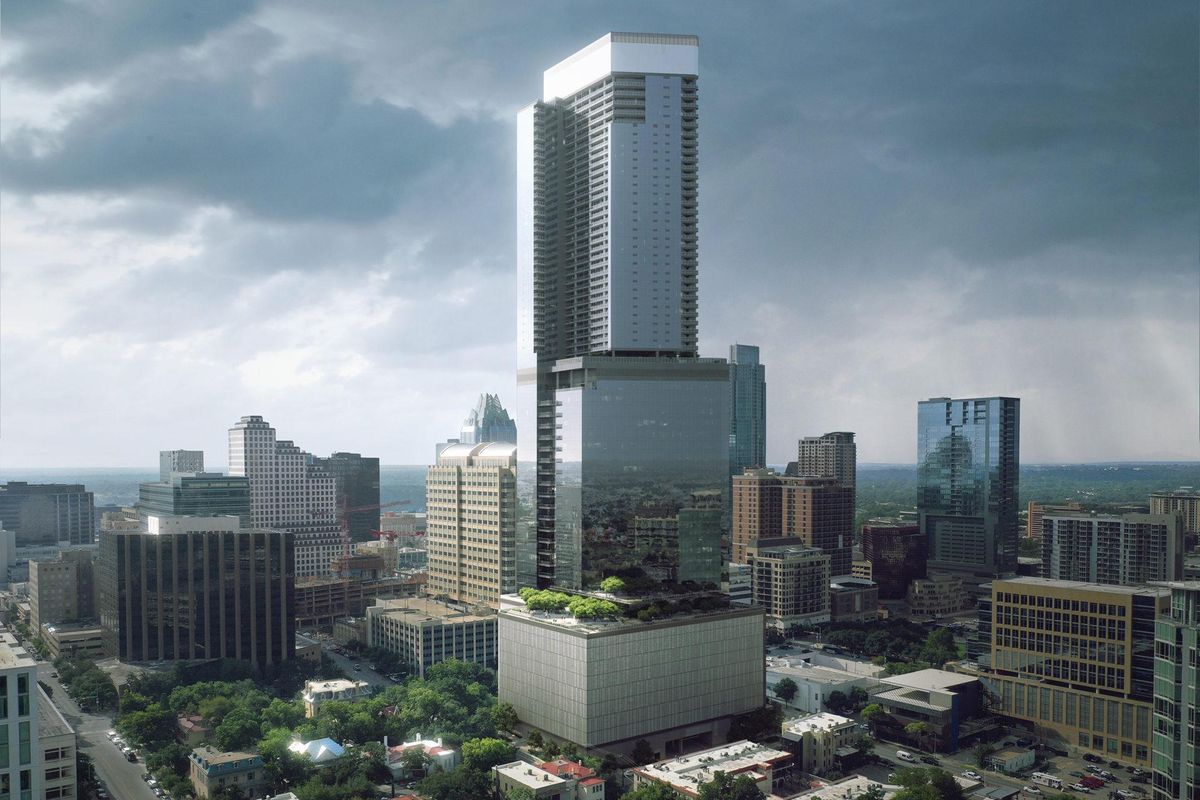 Facebook could be the first tenant at Austin's soon-to-be tallest building, the Austin Business Journal reported Tuesday.
---
The social media giant is reportedly in negotiations to lease multiple floors of office space at 6 X Guadalupe on 400 W. Sixth St. as it nears completion. The addition would greatly boost Facebook's presence in the Texas capital: as it stands, the company holds its fourth-largest office at nearby 607 West Third St. and 300 W. Sixth St. downtown locations and employs over 2,000.
A source told the Business Journal that Facebook is within 60 to 90 days of closing the deal, but it could keep looking elsewhere. In March, the company was in negotiations to take up all of the 300 Colorado tower but later walked from the deal.
If completed, Facebook would expand from the 476,500 square feet of space it already has in the Austin metro, including the two downtown towers and a warehouse in Pflugerville.
The social media corporation isn't the first to want more space downtown: video sharing platform TikTok is reportedly eyeing the 300 Colorado tower expanding its presence in Austin.
Facebook is the first to show public interest in the 6 X Guadelupe tower, which will become the tallest tower in Austin once completed in 2022. The 66-story tower will have around 590,000 square feet of office space, 10,000 square feet of retail space, nearly 35,000 square feet of amenities and nearly 350 residential units once complete.
If the company's "advanced talks" go according to plan, the company could occupy the space by sometime in 2022, though no specifics have been decided, the source told the Business Journal.