Get connected with our daily update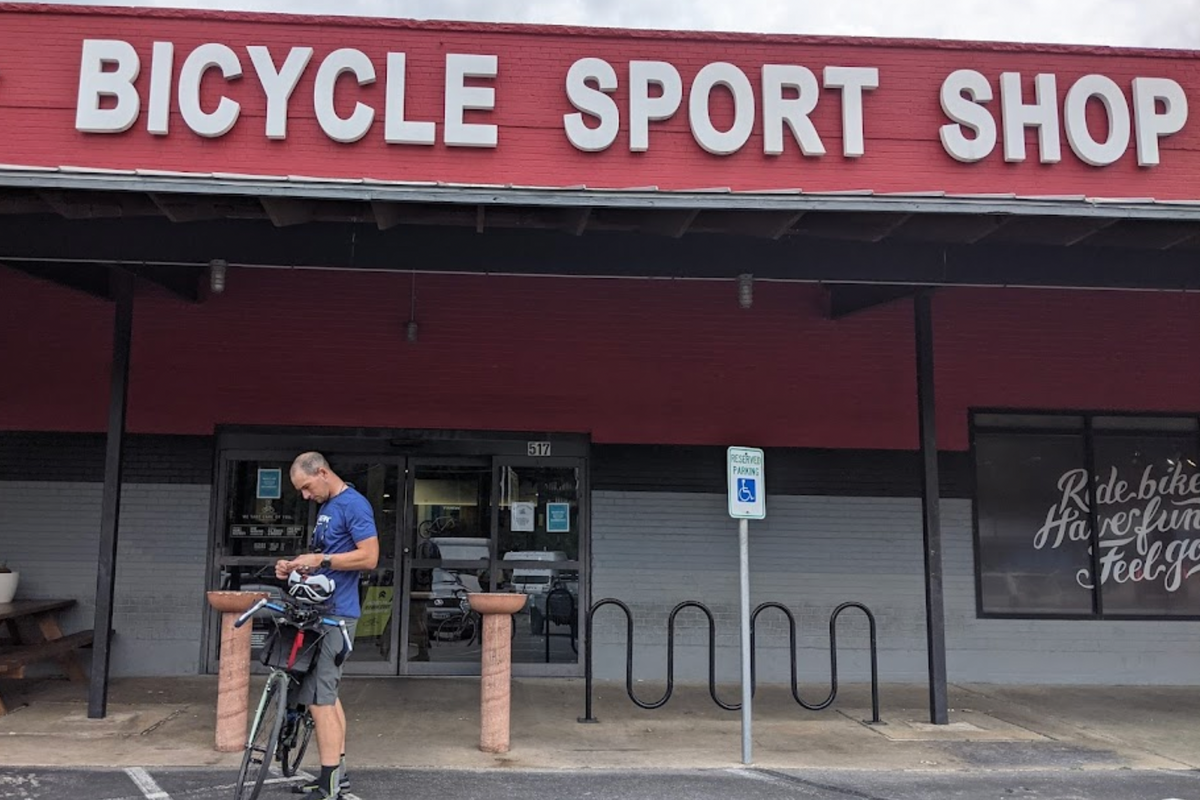 By Willow Higgins
Developers are looking to rezone a property currently home to the Bicycle Sport Shop on Barton Springs Road and South Lamar Boulevard. If successfully rezoned as a planned unit development, the lot would be redeveloped as a nine-story building with 400 residential units and a ground floor with mixed commercial use.
---
The project at 517 S. Lamar was presented to the Environmental Commission last week as an introduction, giving the commissioners an opportunity to provide their initial concerns before the item is posted for action at a later date. The commissioners had a considerable amount of feedback, raising questions about transportation access, parking, environmental concerns like planting trees and using sustainable building material, and safety concerns about building on a floodplain where the property is located.
"I'm going to address the elephant in the room – I mean, how will this affect Peter Pan Golf?" joked Environmental Commissioner Jennifer Bristol. Hopefully not at all, the meeting concurred.
While the plans for the potential development are still in the early phases, the residential portion of the project proposes providing at least 10 percent of the multifamily units for families earning less than 60 percent of the median income. Heather Chaffin from the city's Housing and Planning Department, who presented the project alongside the applicant, explained several other components that their teams are grappling with. Ninety-five percent of the building's parking is expected to be underground; the property's impervious cover would be reduced by about 10 percent; overhead utilities that currently run along Lamar would be buried; and drainage and irrigation conditions, bike parking and landscaping standards are all intended to be improved.
The project, as currently designed, also includes things like allowing for increased building height and modifying scale.
"Well, I have a lot of issues," Commissioner Pam Thompson said, in response to the presentation and the backup documentation for the project.
Thompson asked that the language used in the plan be made more definite so the city has a level of certainty in regards to the improvements promised.
"The other problem is the transportation – not knowing where the driveways are," she said. "The transportation is a large chunk of land for driveways. So all of these other promises you've made to us about other things – and such – could go away depending upon what the Transportation Department requires of you for entrance and exit."
"I'm especially concerned with, you say at one point that patrons of the project will have bike parking, and it still takes away 23 public bike parking spaces that are there and yet we don't know what the corridor will require," Thompson continued.
Many commissioners agreed with Thompson's comments and expressed concerns about building a tall building on a floodplain and how exactly flood risks would be mitigated. But in general, the commissioners expressed a desire for more specifics on most of the bullet points before proceeding with a vote.
"You referenced that there are no trees on the (property) because it's basically just a big parking lot," Commissioner Richard Brimer said. "I'd be interested in understanding if you're going to try to remedy that situation by landscaping, planting trees, or do anything to reduce the urban heat island effect; in a broad sense, beautification of the property and make it look like a more enticing area rather than just another skyscraper in downtown Austin."
The applicant thanked the commission for all of the feedback and said the team would work on refining their proposal and return prepared with answers to their questions.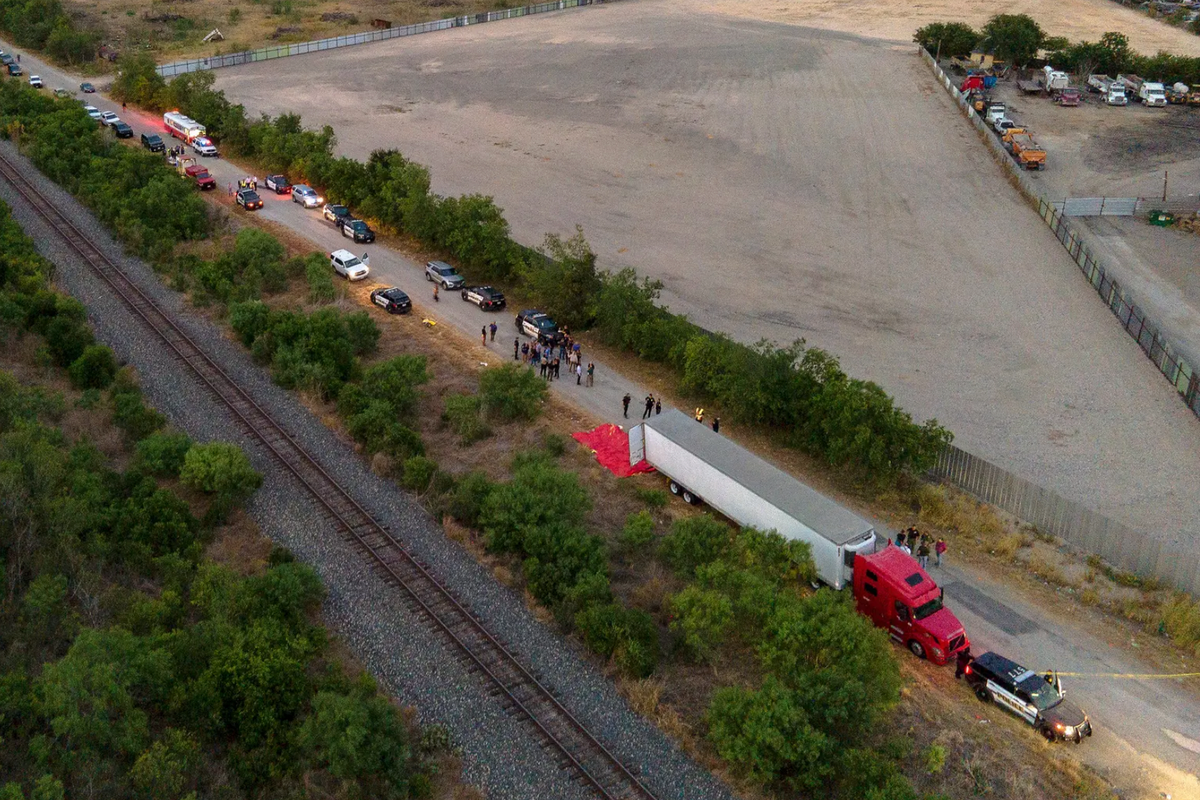 By Jaden Edison and Patrick Svitek
SAN ANTONIO — A tractor-trailer found near Lackland Air Force Base in San Antonio contained the bodies of 50 dead people, along with 16 others who have been taken to hospitals, according to local officials in San Antonio and Mexican President Andrés Manuel López Obrador.
"This is nothing short of a horrific human tragedy," San Antonio Mayor Ron Nirenberg said at a news conference near the scene.
Local officials said federal authorities were now investigating the case and that three people were in custody, but it was unclear if they were connected to the incident. A U.S. Immigration and Customs Enforcement spokesperson said Homeland Security Investigations is leading a criminal investigation with the support of San Antonio police.
The horrifying discovery was made near the intersection of Cassin Drive and Quintana Road in Southwest San Antonio.
Federal, state and local authorities believe that the victims were migrants. Cross-border smuggling and human trafficking have been longstanding problems along the U.S.-Mexico border, but the deaths of 50 people represent a stunning loss of life. San Antonio Police Chief William McManus described the case as the deadliest human smuggling incident he could recall in the city.
Authorities received the first call about the truck shortly before 6 p.m. from a worker in the area who had heard a cry for help and went to investigate, McManus said.
According to a law enforcement official, it appears people were trying to jump out of the tractor-trailer because some of the deceased were found along several blocks. The tractor-trailer had a refrigeration system, the official said, but it did not appear to be working. Many of the people found inside the vehicle appeared to have been sprinkled with steak seasoning, the official said, in perhaps an attempt to cover up the smell of people as the smugglers were transporting them.
Authorities said the truck's doors were partly open when they arrived; a body was outside the vehicle and the rest could be seen inside. The city's fire chief, Charles Hood, said the survivors did not appear to have access to water and were too weak to exit the truck on their own.
"We're not supposed to open up a truck and see stacks of bodies in there," Hood said. "None of us come to work imagining that."
Twelve adults and four children were taken to hospitals. They were hot to the touch and were suffering from heat exhaustion and heat stroke, but Hood said he was "very hopeful" that they would survive.
With a few days left in the month, National Weather Service meteorologists say June 2022 has already become the warmest June on record in San Antonio.
The average number of days with temperatures of 100 degrees or higher in San Antonio is nine, according to historical data from NWS dating back to 1885. This year, San Antonio has had 16 days with temperatures of 100 degrees or higher, NWS meteorologist Bob Fogarty said.
McManus told reporters that he was not confident that everyone who had been inside the truck had been accounted for, and that authorities still don't have an indication of how many people in total had been inside the truck. He said the three people in custody were not found with the truck, but declined to comment further.
Mexican Foreign Minister Marcelo Ebrard said the Mexican consul in San Antonio was en route to the incident site, according to Reuters. Ebrard said the nationalities of all the victims were still unknown, but Guatemalan officials said in a statement that U.S. and Mexican authorities have confirmed some of the victims are from Guatemala. Officials with the Guatemalan consulate in McAllen said they are visiting a hospital to see if two of the children who survived are from Guatemala.
The Honduran foreign ministry said it is investigating whether any of the victims were from Honduras. Alex Selgado of Fuerza Catracha, a Honduran immigrant rights organization, told The San Antonio Express-News at the scene that "officials did inform us that some of the deceased may be Honduran because they had emblems or insignia of our country" on their clothing.
In 2017, San Antonio police discovered 39 undocumented immigrants inside of a scorching-hot tractor-trailer, resulting in 10 deaths. The driver of the truck was sentenced to life in prison in 2018.
Meanwhile in 2003, 19 undocumented immigrants were found dead in Victoria after suffocating in an airless trailer.
The Rio Grande Valley Sector Border Patrol last week said it had disrupted four human smuggling events that resulted in 50 arrests.
"I am heartbroken by the tragic loss of life today and am praying for those still fighting for their lives," said Alejandro Mayorkas, U.S. secretary of Homeland Security. "Far too many lives have been lost as individuals — including families, women, and children — take this dangerous journey."
In a tweet responding to the incident, Gov. Greg Abbott blamed the deaths on President Joe Biden, saying that "they are a result of his deadly open border policies."
Democrat Beto O'Rourke, who's running against Abbott for governor, tweeted that the incident is "devastating."
Gustavo García-Siller, the Roman Catholic archbishop of San Antonio, wrote on Twitter: "Once again, the lack of courage to deal with immigration reform is killing and destroying lives. We do not learn. God teach us to change."
The Mexican consul general in San Antonio, Ruben Minutti, asked any Mexican citizens seeking help or information about the incident to call the consulate at 210-872-4386, according to San Antonio Report.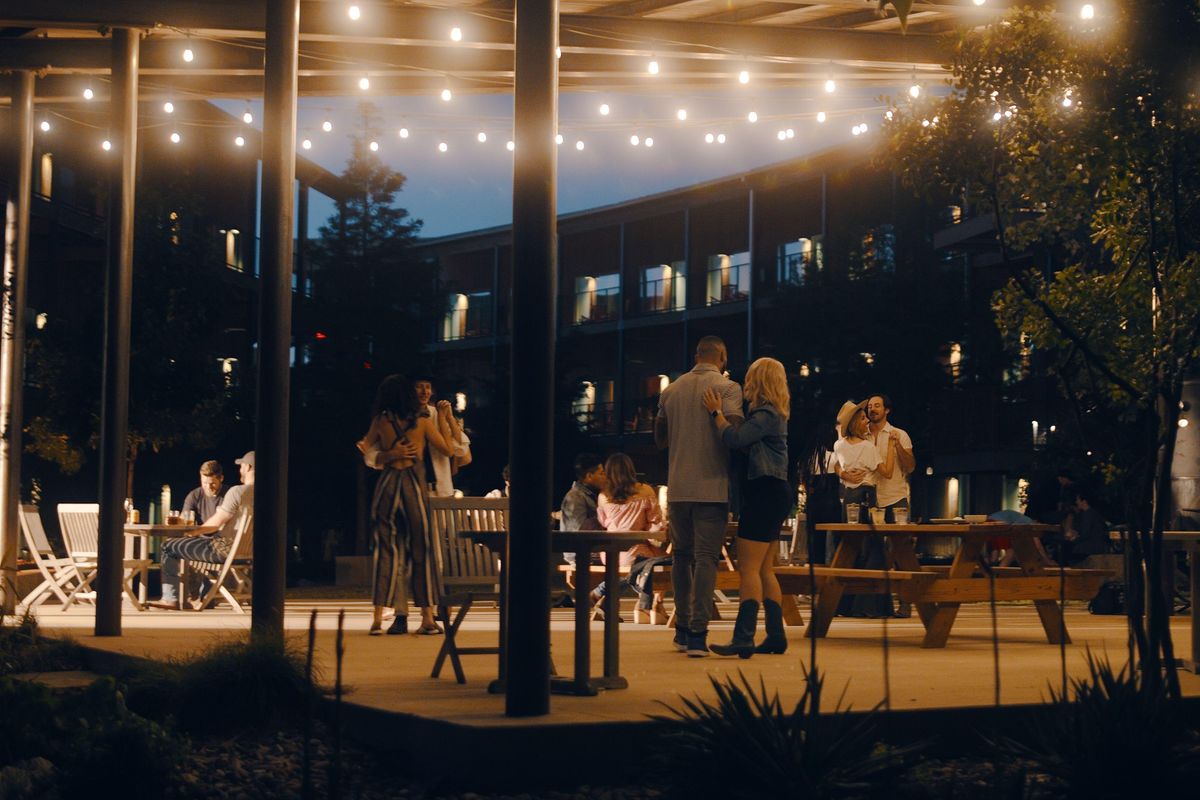 Live music and beer? Say no more. With a location in Austin, and others throughout Texas, the court hotels by the Valencia Hotel Group have a new offering for weekend stays: Live Music & Longnecks.
Enjoy live music all weekend long and check out the hotels' state-of-the-art amenities between sets. Make a splash in the pool, enjoy outdoor fire pits, or challenge your friends in a yard game while enjoying a weekend full of live music! Did we mention the package includes deluxe accommodations and a bucket of beer? Oh, and if you needed more convincing, this pet-friendly hotel means the whole family can join in on the fun.
The hotels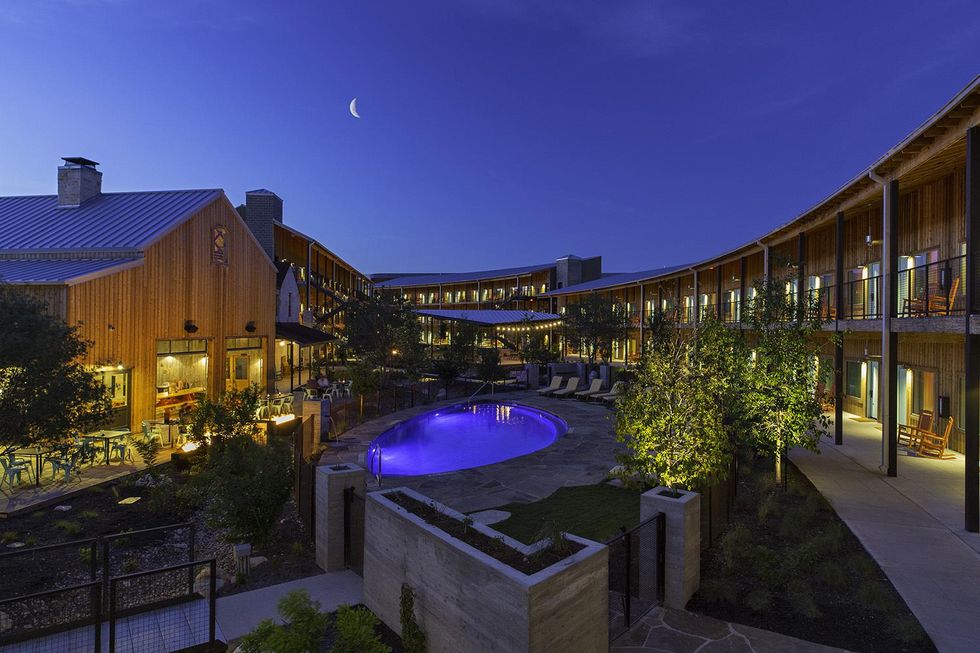 Explore any of the Court Hotels by Valencia Hotel Group for a memorable escape. Each property offers a unique experience remnant of yesteryear but with all of the modern amenities that make for a fun and comfortable stay. With acres of landscaped courtyards, relax and unwind in an outdoor environment perfect for doing everything or absolutely nothing at all. With locations in Austin, College Station, Irving, and Lubbock your urban retreat has never been so close.
The music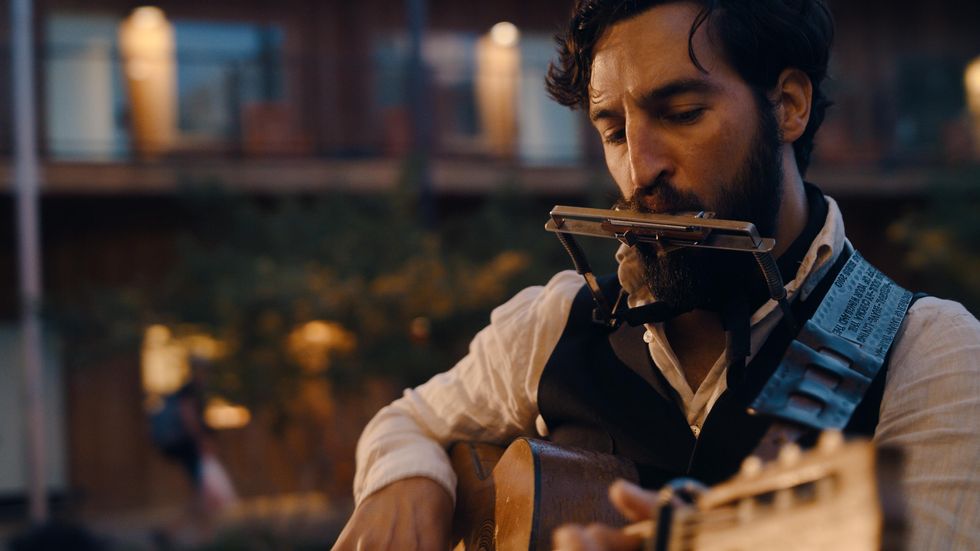 Locals and travelers alike are invited to enjoy the deep roots of Texas music all summer long with a robust lineup of live performances. From the banks of the San Antonio Riverwalk to Irving's manicured streets, Valencia's hotels are a place to gather and reconnect, offering uniquely Texan settings for the weekly performances.
"We're proud of the community we've fostered among Texas musicians and the many rising stars who perform at our properties," says Amy Trench, corporate director of brand marketing & PR for Valencia Hotel Group.
In Austin, you can catch good ol' fashioned Texas country by Drew Moreland and Clayton Gardner, bluegrass by Reagan Quinn, and much, much more.
With unique programming at each of Valencia's properties, there's something for everyone to enjoy all summer long.
The perks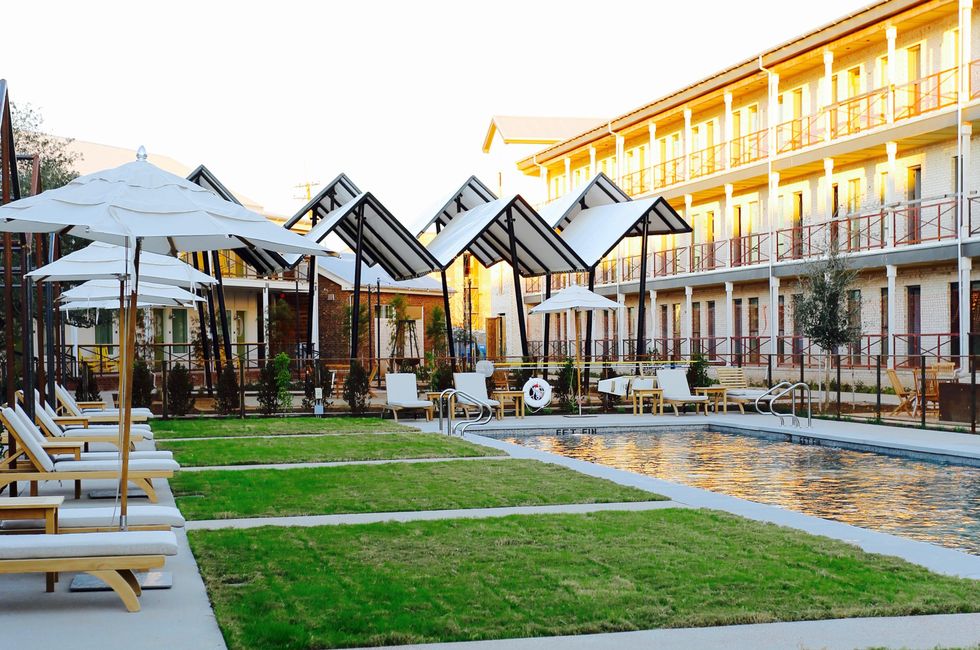 If you're a Valencia Hotel Group Rewards member, the perks are plentiful. Enjoy up to 10% off the Best Available Rate, and for a limited time, members can save up to 15% off a stay of 2 nights or more, for select stays in 2022.
But that's really just the beginning. At select locations, you can enjoy discounts on weeknight stays, a complimentary third night, or curated packages for a romantic getaway or a night of watching the Verde at Q2 Stadium. You'll also find special rates for AAA and AARP Members, educators, and front-line heroes including military, law enforcement, fire, and rescue workers.