Get connected with our daily update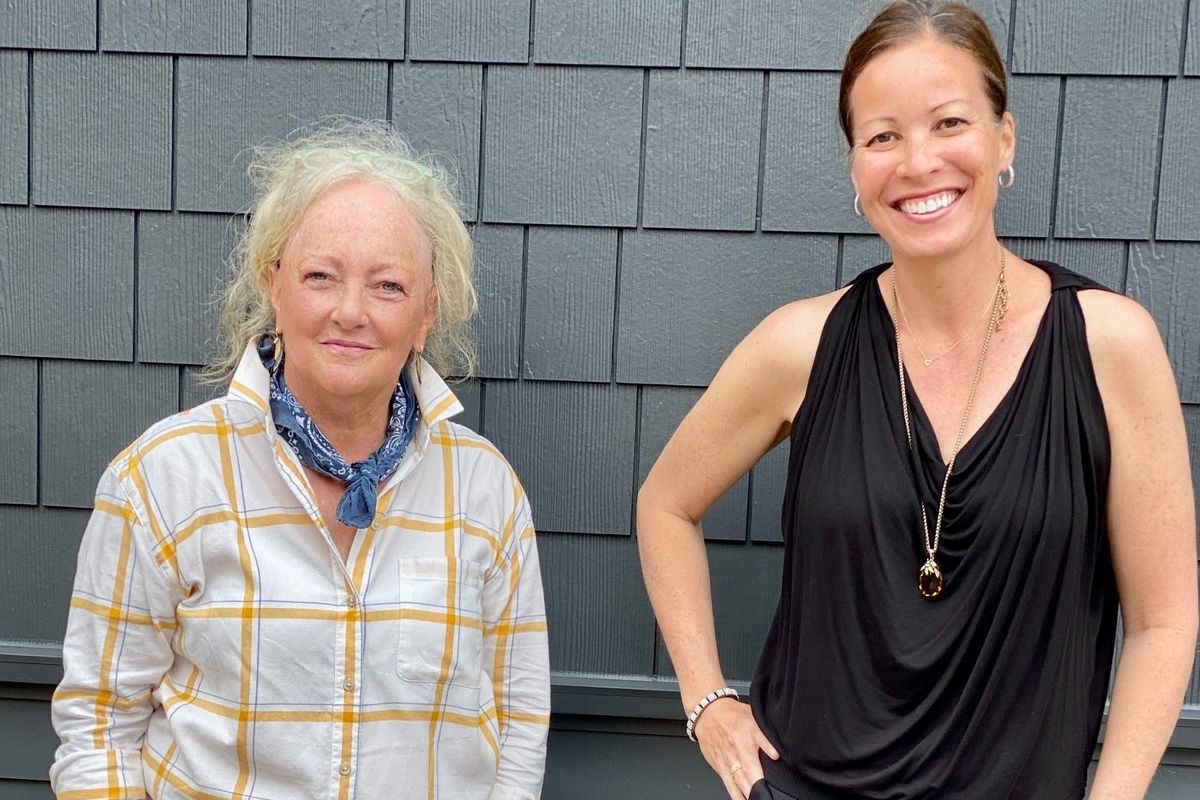 (Kerry Tate)
About 60,000 to 65,000 construction workers are on the job in the Austin area today. They are working on towers rising high over downtown, or on apartments and homes fanning out from the city.

Like most of the rest of us, the developers and builders, the ultimate bosses of those workers, retreated to the safety of their laptops on dining room tables in mid-March. As we did, the COVID-19 outbreak began to cast a lengthening shadow over Austin.
Kerry Tate sees a disparity in this.
---
She is a partner with Dawn Moore in Moore-Tate Projects + Design, which builds 10-12 homes each year with an average price of $950,000 in South Austin. Moore-Tate's workforce includes about 125 contractors and subcontractors, and Tate says 98% of them are Hispanic men.
"We encouraged workers to stay home without penalty of losing their place with us. And, if not, to be more aware, safe and take this more seriously than they seem to do. A few do. Most do not. They make it clear they are determined to work and will find it wherever they can, whether on our sites or elsewhere."
Yet they aren't really free to go home, says Tate. Construction workers live paycheck to paycheck. The White House has moved to restrict and reform immigration policies. According to Tate, Austin's construction workers are largely unprotected and "live in the shadows."
Although she is a builder, Tate has challenged her industry. She opposes action by the Real Estate Council of Austin (RECA) and allied groups in the construction industry that successfully petitioned Gov. Greg Abbott to reverse Austin and Travis County orders to shut down all but essential construction.
Tate, who is 65, is anything but a brick-thrower. While she is not a member of RECA, for years she was a central player in the Austin business world. She served as chair of the Greater Austin Chamber of Commerce in 1996.
She does not argue with RECA's efforts to reverse city and county stop-construction orders. RECA is a lobby, and lobbying groups represent their members. Indeed, Tate says she is "awed" by RECA's effectiveness in securing the governor's favor.
Now, however, Tate wants the construction industry to use that same power on behalf of their workers. She wants RECA to lobby for legal protections for the immigrant workers who are so vital to the industry and to the prosperity of Texas.
"If I had things my way, I would compel RECA to use this moment to use the stroke [influence] just demonstrated," she says, "to make a meaningful change—to be relentless in proving we are powerful enough to help our workforce achieve legal status with a clear path to citizenship."
Tate's call comes as the University of Texas-Austin released a study Friday claiming that if construction sites in the Austin area remain open, the number of COVID-19 hospitalizations in the general population by mid-August could triple from an estimated 10,000 to 30,000, and the hospitalization of construction workers could increase eight-fold. That could be the case, said UT's COVID-19 Modeling Consortium, if nothing is done to mitigate health risks on construction sites. Local building industry executives dispute the assumptions in the UT report.
City and county officials say they will work to mitigate health risks, but they can't do it all. The industry must pitch in.
Dianne Bangle, CEO of RECA, said Tate "raises really important issues" in her call to the industry to fight for a path to citizenship for construction workers. "RECA has always been the one to continue these discussions, be at the table and participate, and help guide any solution."
However, Bangle said, "what is absolutely in front of us now is the protection of the health and safety of the workers."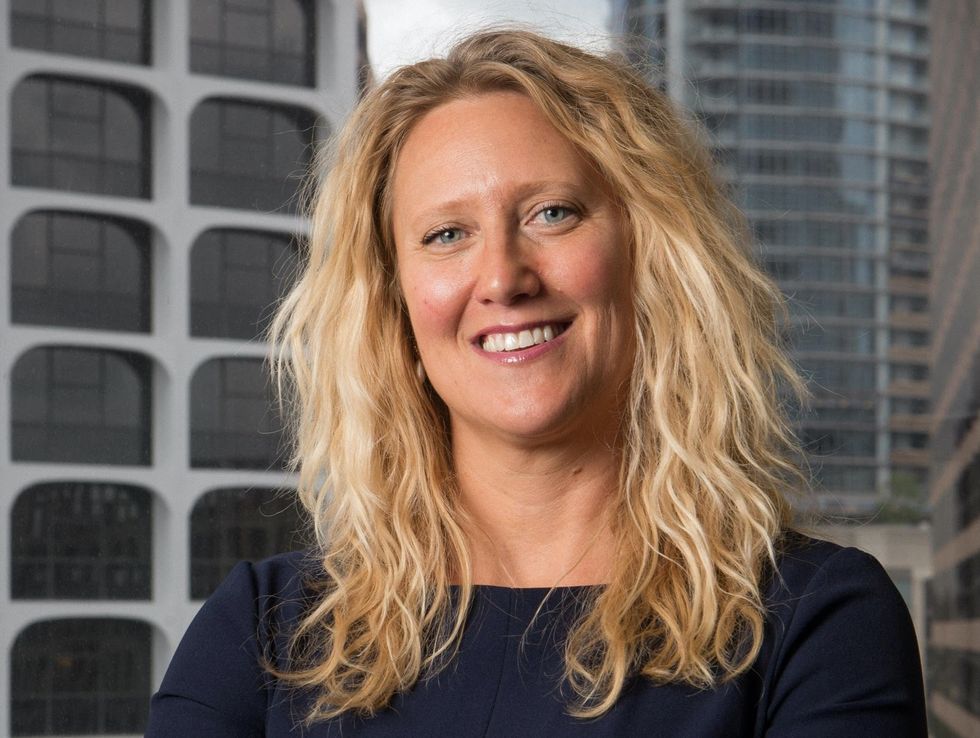 Dianne Bangle is CEO of RECA. (Diane Bangle)Diane Bangle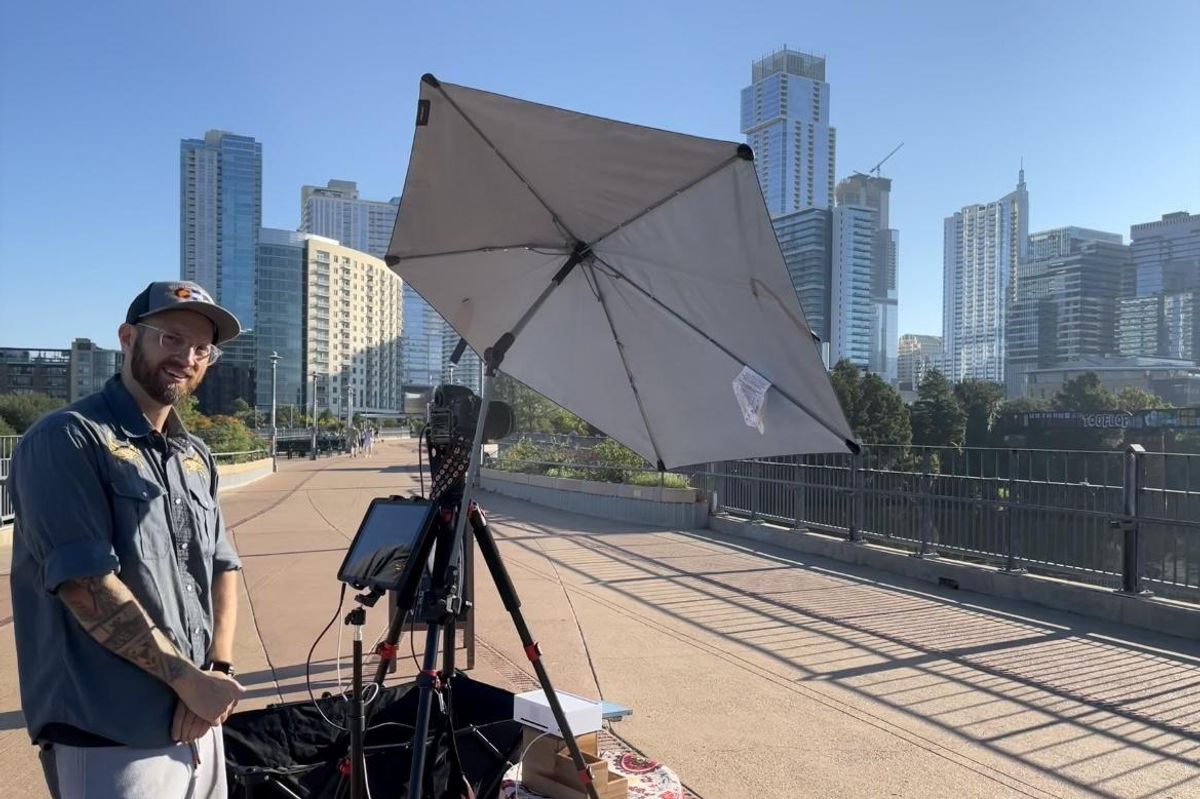 Nicklaus Pereksta says he loves photographing enthusiastic people, and it's why his latest gig offering pictures to people out on Lady Bird Lake's hike and bike trail is going smoothly. He sets up his gear on the Pfluger pedestrian bridge and puts out a sign: Photos, $10.
"Overwhelmingly, this has been a really positive experience," Pereksta said. "I get excited when I wake up in the morning and I can't wait to go to work."
Bikers and joggers are excited about it too. On the pedestrian bridge leading to downtown Thursday morning, a man on an e-bike rode up and posed, wanting more photos.
"I posted the last pictures on Instagram and people loved it. They asked, 'where is this guy?'" the biker told Pereksta. Bashfully, Pereksta, who also photographs landscapes and at weddings and other events, said he was happy to hear that.
Pereksta started these photos about a month ago, after the strenuous runs required in his valet job started causing pain in his legs. And though he has a passion for photography, he wasn't so sure when he started working independently if it would work out.
He felt uncertain about the demand for it and was also worried about having lots of expensive equipment out in the open.
"Then like the first day was nothing but high praise and people are like, this is so awesome. This is great. I've never seen anything like this before. I was like, Wow, this was really good, like positive turnout. So I got encouraged."
Now, he wants to expand and is thinking of contacting the Mueller Farmers Market about how to become a vendor. Still, he'll carry a connection to photographing on the bridge since the word bridge is related to his last name.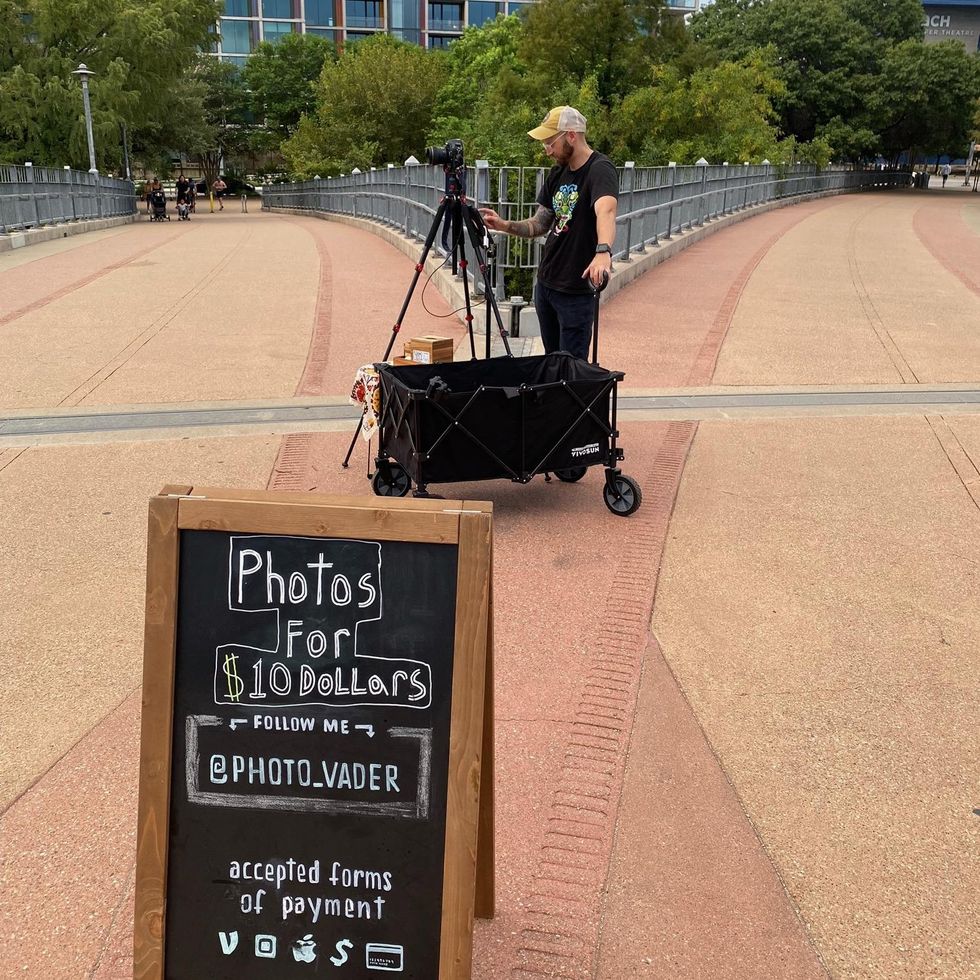 (Dewey C.)
"It's a name my great, great, great grandfather came up with when he was marrying somebody. It's actually quite a romantic name. It means a joining of two bridges," Pereksta said. "So, I thought it was ironic that I'm set up on a bridge. I'm kind of representing my last name right now."
Austonia talked to Pereksta about life in Austin, where he's lived for eight years after living in Boston doing band photography.
What was your first experience with Austin?
I came here to visit some friends and they took me to Barbarella. So we went to Barbarella and I was like, 'wow, this place is great.' And then the restaurants and the food and going to Barton Springs. I was like, 'this is amazing.' Because there's nothing like that in Boston. If you want to go to a natural spring, you got to go to New Hampshire. There's no pools in the city at all. So there's lots of swimming out here.
What do you like best about Austin?
You go to any little quiet bar and there's a band playing that should be like onstage for a sold out show. Yeah, they're playing to 10 people, right? Like, one of the best bands ever and they're playing for 10 people, right? And just little magic moments like that are pretty fun. You just run into little random weird things.
What do you think makes Austin different from other places?
There's no fall.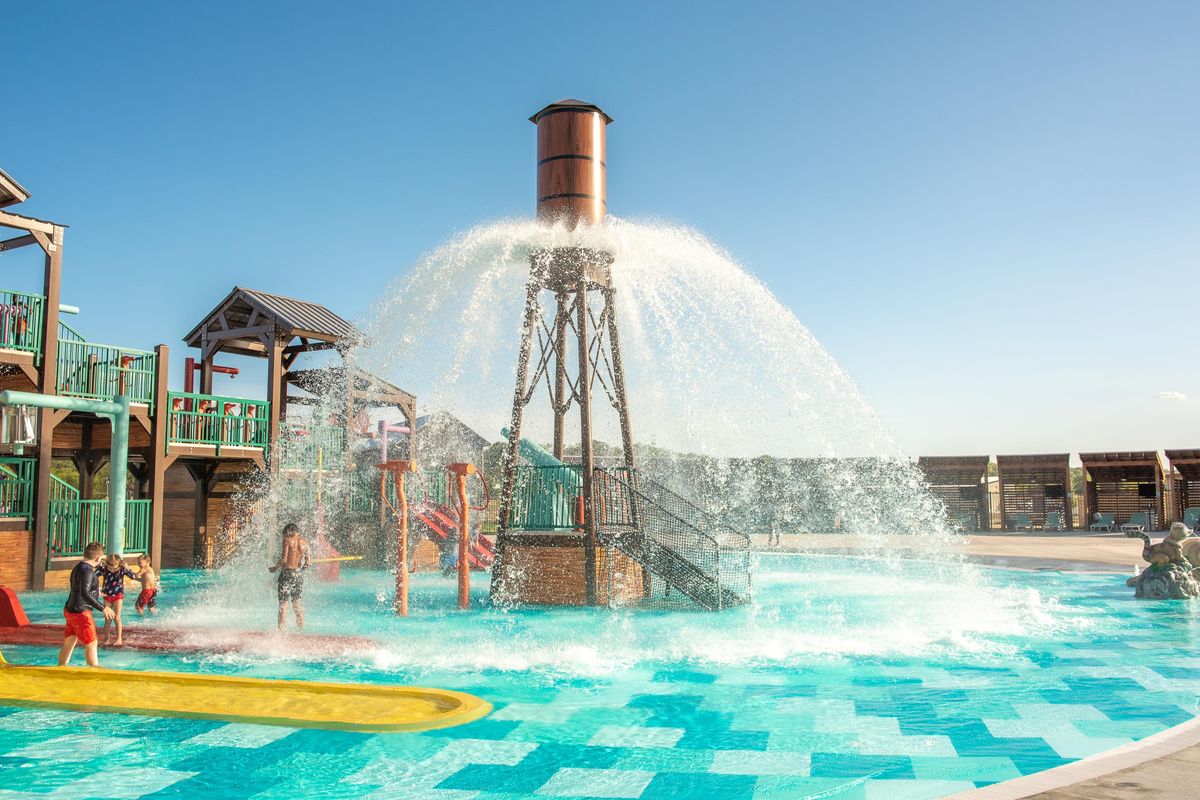 Camp Fimfo Waco
Camp Fimfo Waco, a brand new camping resort, is kicking off football and fall camping season in style! With top-notch amenities, premium accommodations, and 10 weekends of fall fun, there's no better place to have a fall camping getaway, especially if you're a Baylor football fan!
Fall promises to be a one-of-a-kind camping experience. From Sept. 16 to Nov. 24, weekends will be packed with fall-themed activities, including special Halloween weekends in October. Campers can enjoy activities like fall crafts, campground trick-or-treating, costume contests, site decorating, outdoor movie nights, and more!