Get connected with our daily update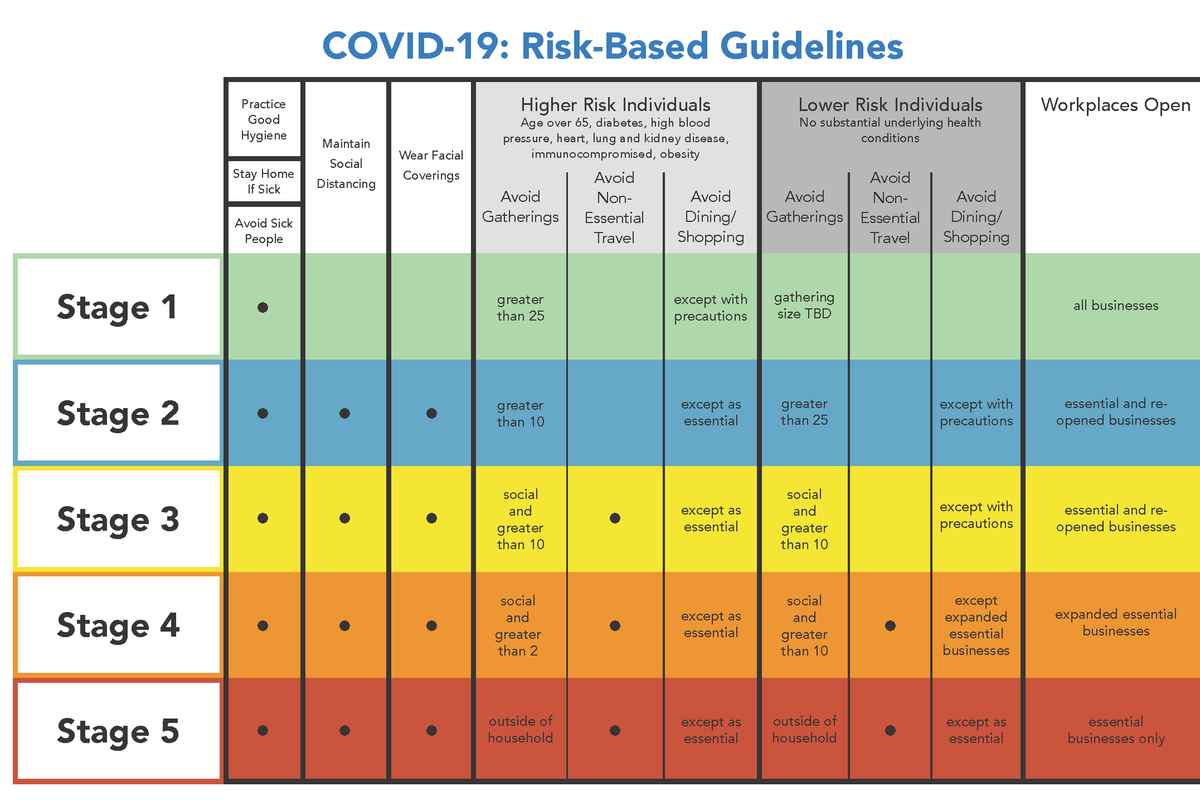 (city of Austin)
In an effort to balance COVID containment with economic stability, Austin Public Health debuted a color-coded chart that identifies the local risk of coronavirus spread and issues recommendations for high-risk individuals, the public at large and the workplace.
---
"This document is not designed to guide policy," Austin-Travis County Interim Health Authority Dr. Mark Escott said at a virtual press conference Thursday morning. "This document is designed to guide individual behavior based on their risk."
The Austin metro is currently at Stage 3, with Stage 5 being the highest. At this level, APH recommends people continue to maintain social distancing, wear masks, restrict social gatherings to 10 people or fewer and limit visits to reopened businesses.
APH developed the chart in collaboration with the city's expert panel, researchers at the University of Texas and elected officials. The local risk level is now included in the Travis County COVID-19 dashboard and will be updated daily based on a number of factors.
"As much as we'd like to identify one highly reliable trigger, there are lots of triggers," Dr. Escott said, comparing the local COVID-19 forecast to predicting the weather—a lot of factors come into play.
Texas businesses began a phased reopening May 1. So far, local data does not indicate a new surge has begun. The doubling rate is now 23 days, and the daily increase in new confirmed cases has remained relatively steady for about six weeks.
"This is why we're willing to accept more risk," Dr. Escott said.
But he continued to urge Austin residents to keep up certain precautions, including social distancing and wearing masks while in public, and said we likely won't see the full impact of recent policy changes for another couple of weeks. "What we are seeing in the flattening of the curve is the effect of the treatment," he said. "The treatment has to continue."
At Stage 1, the guidelines allow for gatherings in large groups, the reopening of all businesses and an end to social distancing and masking. But Dr. Escott said we are unlikely to return to normal until a vaccine is widely available.
Like the local Stay Home-Work Safe orders, the chart's guidelines are largely unenforceable.
Austin Mayor Steve Adler and Travis County Judge Sarah Eckhardt (who has since stepped down) extended those orders last week, despite Texas Gov. Greg Abbott's advancing reopening plan. On Tuesday, Attorney General Ken Paxton's office sent a letter to the local officials asking them to "correct" their orders, which he said conflict with state rules, and threatened litigation.
In a video update posted to Facebook, Adler said the letter politicizes the pandemic. "I will not follow the attorney general's office down that path," he added.
Dr. Escott said he believes this chart system complements the governor's orders and is in service to the goal of preserving public health while also supporting the economy.
"I know there's been a lot of controversy regarding masks," he said. "I think it is a small step that individuals can take to protect other people—to protect themselves. It is really something that is critical that we consider if we really want to keep business open; if we want to protect workers of those businesses; if we want to protect ourselves and our families."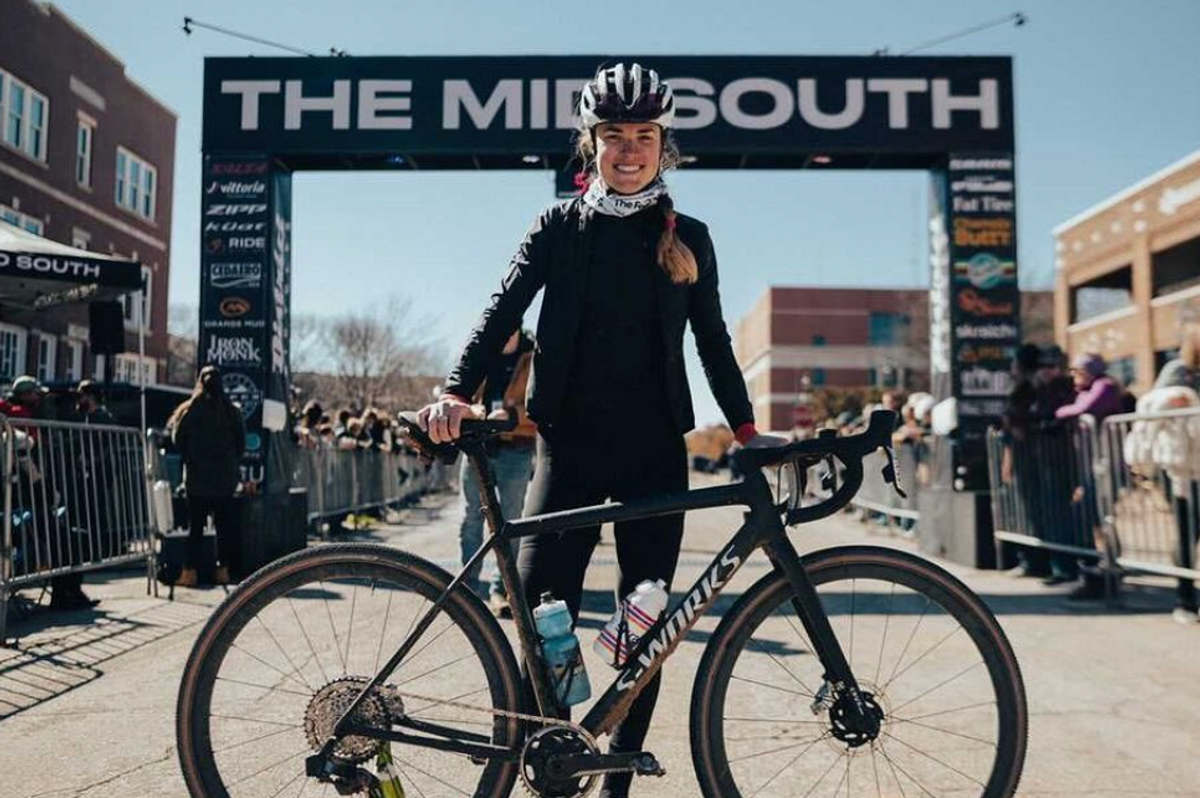 Austin police are investigating the killing of Moriah "Mo" Wilson after she was found with gunshot wounds inside an Austin home.
Wilson, a gravel and mountain bike racer, was visiting Austin from Colorado in preparation for the Gravel Locos race on Saturday taking place in Hico, a small town 2 hours from Austin.
On Wednesday, her roommate came home and found Wilson unresponsive with "a lot of blood near her," police said. It is now being investigated as a suspicious death. No further information on the suspect or motive behind the killing are available at this time.
Wilson recently had become a full-time biker after winning a slew of races in the past year.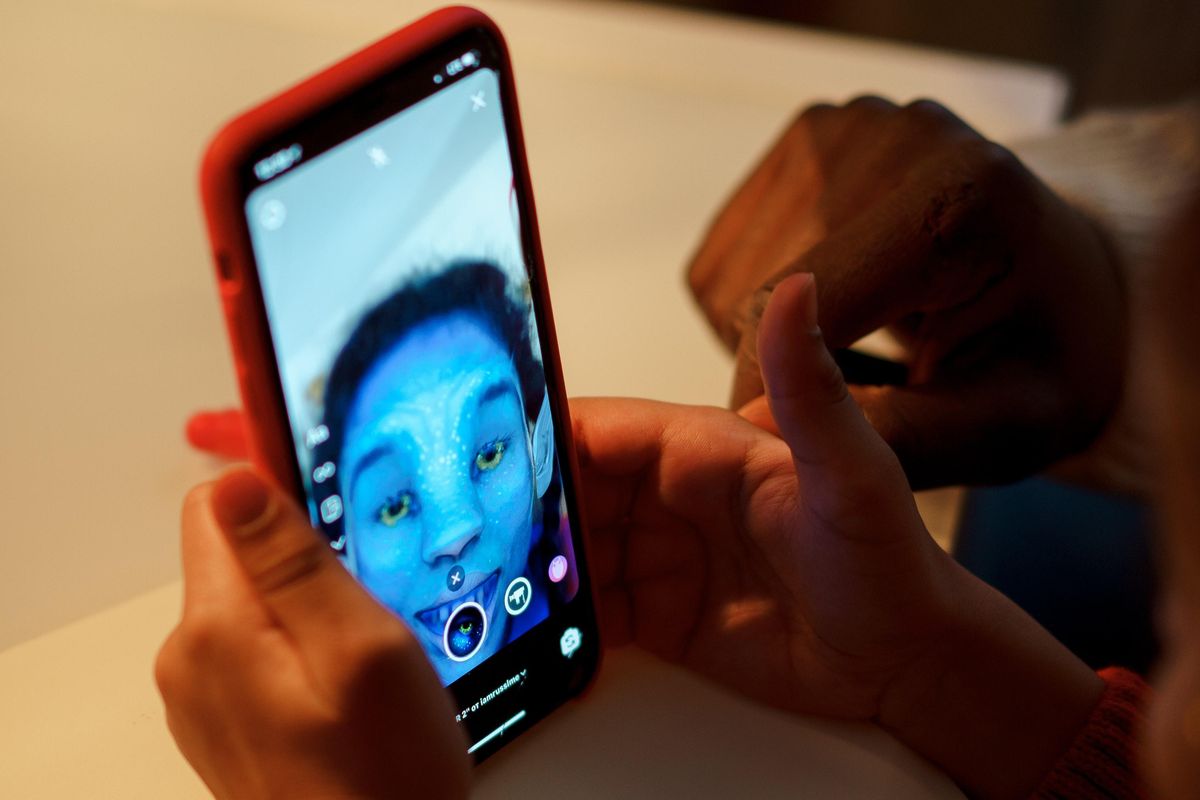 Some of your favorite Instagram filters can't be used in Texas anymore and Austinites are sounding off on social media.
Meta, Facebook and Instagram's parent company, announced on Wednesday that certain filters would no longer be available in Texas.
The change is a result of Texas Attorney General Ken Paxton's lawsuit against Meta, alleging the company uses facial recognition technology that violates laws in Texas. A release from Meta says it stopped using facial recognition tech in November 2021 and denies Paxton's allegations.
Some Austinites bemoaned the shift, saying some of their favorite filters were now unavailable.
But more often than not, locals joked about the ban.
And some in-between chose to show off some natural beauty.
Finally, some are trying to cash in on the opportunity.
Meta said it plans to create an opt-in system for both Texas and Illinois residents, who are facing the same issues.