Get connected with our daily update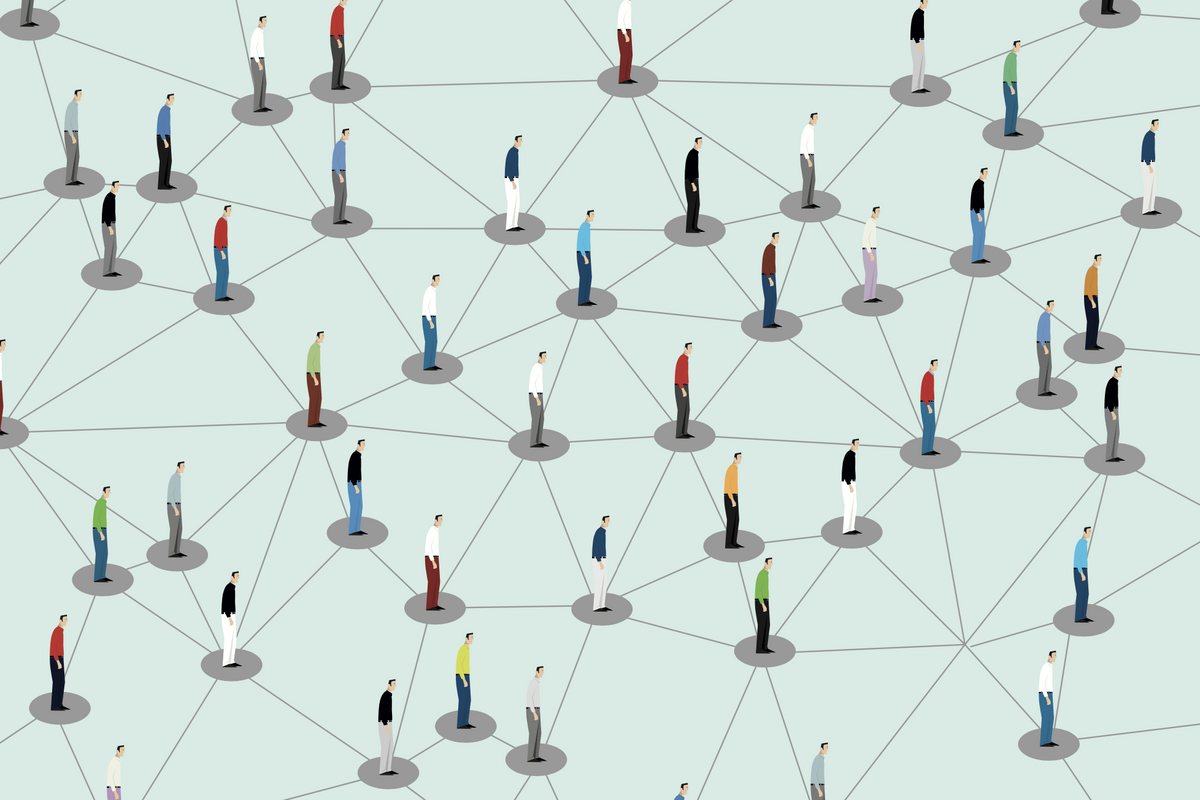 Returning Austin from pandemic lockdown to some measure of normalcy will require improved contact tracing, the practice of identifying and isolating anyone infected with COVID-19.
But with an insufficient supply of testing kits and a limited amount of manpower, this is easier said than done. Tech giants like Apple and Google have announced their own solutions—all of which seem weeks or months away from availability—that come with concerns about security and the use of personal data.
---
Austin won't have to wait long. City officials recently rolled out a new set of digital tools focused on making this process more efficient.
Austin residents who suspect they might be infected with COVID-19 can now download a mobile app or visit a dedicated website to determine if testing is necessary after answering a series of questions, the city of Austin announced last week. The system is part of a comprehensive platform built by Plano-based technology firm NTT Data, a Fortune 50 company.
"The reality is, this happened very quickly. We really went from concept to implementation in less than three weeks," said Chris Merdon, NTT Data's senior vice president of public sector. The software was built using Salesforce's PaaS [platform as a service], marking the first time the company has used it for COVID-19 contact tracing.
"The advantage of Salesforce is that it's able to scale quickly," Merdon said, making it easier to expand the city's contact tracing initiatives as necessary.
Prior to the platform being implemented, a physician would screen patients to decide if testing was needed. Then, further coordination was required to determine when and where to send people to testing sites—not to mention contacting those infected or potentially exposed. But now most of those steps have been automated, allowing city officials to focus their efforts elsewhere.
"If a recommendation to get tested is made, you are provided with a QR code and directed to the nearest of five testing centers located throughout Austin," he explained, adding that the platform is able to schedule appointments every 15 minutes. After being tested, people are automatically sent an email notifying them when results are available through the contact tracing website. Those who test positive will also receive instructions on what to do next, and will be prompted to fill out a survey to help identify who they may have come into contact with in the past few days or weeks.
In addition to speeding up the screening process, the new platform will allow officials to more easily find infection hotspots and better distribute limited resources like test kits or personal protective equipment where needed. Austin Public Health officials anticipate initially testing up to 2,000 people per week. That figure is expected to grow as the supply of test kits, and the number of labs processing results, increase. But the city wouldn't be able to ramp up without the new contact tracing platform.
Security and privacy concerns
Much of the discussion about contact tracing technology has centered around the partnership announced April 10 between Google and Apple to produce a comprehensive solution that regional health organizations can connect to their own efforts. This has caused concerns about security and privacy of personal data, despite claims by both companies that such data would not be harvested or used outside of the COVID-19 contact tracing efforts.
Merdon said that protecting personal information was at the top of the list of priorities for the city and for NTT Data. The city's platform is fully encrypted and HIPAA compliant, with data stored on a FedRAMP-certified data center at Salesforce. He said the overall approach to the city's platform is also completely different from what Google and Apple are building.
"We are partnering with government to jointly develop the [platform], while the data itself will actually be owned by the government," he said. "The Google/Apple model is a little bit different because they are developing the application themselves without a government partner. They're retaining ownership of the data and then making it available to government partners."
The Google-Apple approach to contact tracing involves using Bluetooth technology from smartphones to track when people may have encountered one another. But participation requires downloading an app and opting in, to some degree.
Justin Harvey, CEO and founder of Austin-based Spatial Cinematic, said that the data being collected by Google-Apple's platform doesn't include locations, only contacts. Since each smartphone has a unique identifier, what's happening is that the platform will log when your smartphone comes within a specific distance of another smartphone. People typically carry their mobile devices everywhere, so this could provide a more accurate and comprehensive way to track and identify those exposed to the virus. Collected data is stored on a smartphone rather than a central database.
"The only data that's leaving the device is data from someone who has self-reported as positive," Harvey said.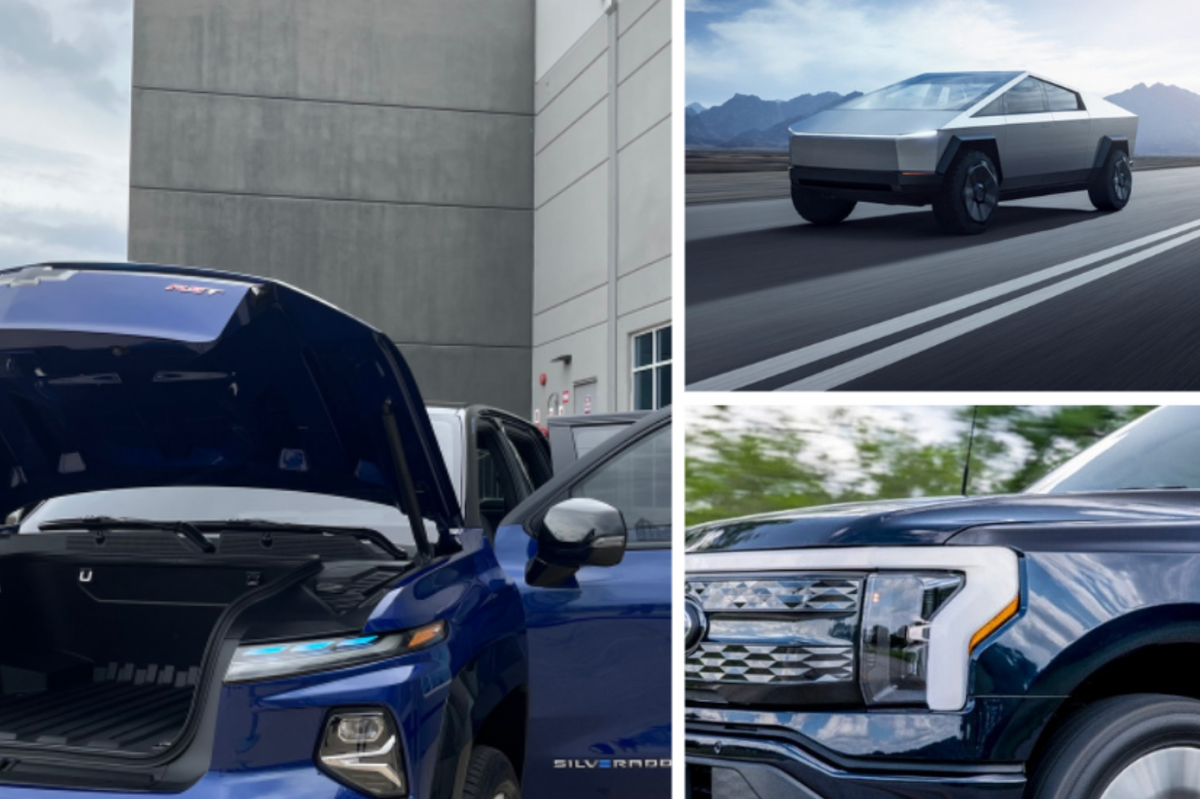 General Motors stepped onto Tesla's turf this week by bringing the 2024 Chevy Silverado EV to Austin for a showing. It's driving up competition in an increasingly hot market for electric pickups, which include the Cybertruck and Ford's F-150 Lightning.
"Especially here in Austin, there's a really, really high interest in electric vehicles and keeping that zero-emissions goal in mind," said Rachel Reid, a spokesperson for General Motors. "And then just like anywhere in Texas, trucks are something that people use in their daily lives for things from carrying different furniture or anything from a job site or even just having the family in the backseat and being able to carry something along with them."
Pickups play a major role in Texas culture, so much that the Texas Standard notes auto companies sometimes approach their marketing strategy by the regions of North, East, West and Texas. So, here's a look at the pickup options in the coming years if you're looking to go electric.
Production site and release schedule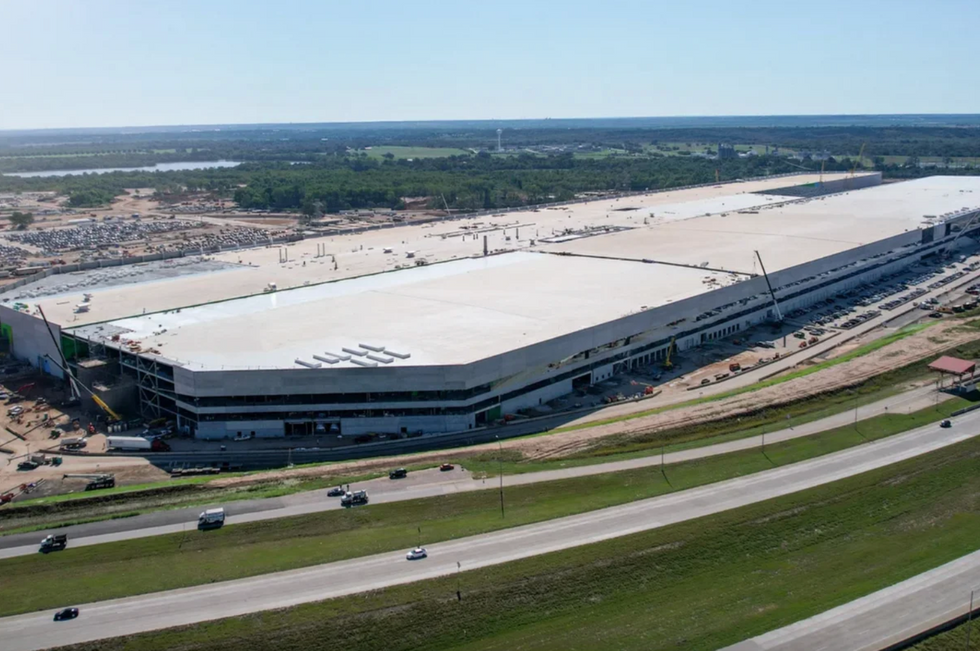 The Silverado is being made at the company's first fully dedicated EV assembly plant in Detroit, Michigan. Known as Factory ZERO, it's named as such to reflect the company's vision of a world with zero crashes, emissions or congestion.
The Cybertruck, meanwhile, will be produced at Giga Texas. At the recent opening of the factory in southeast Travis County, CEO Elon Musk addressed delays on the truck and said it would be out in 2023.
Orders are closed for the 2022 F-150 Lightning, but 2023 versions are just around the corner. They are being produced at Ford's EV center within their Rouge Complex in Dearborn, Michigan
Cost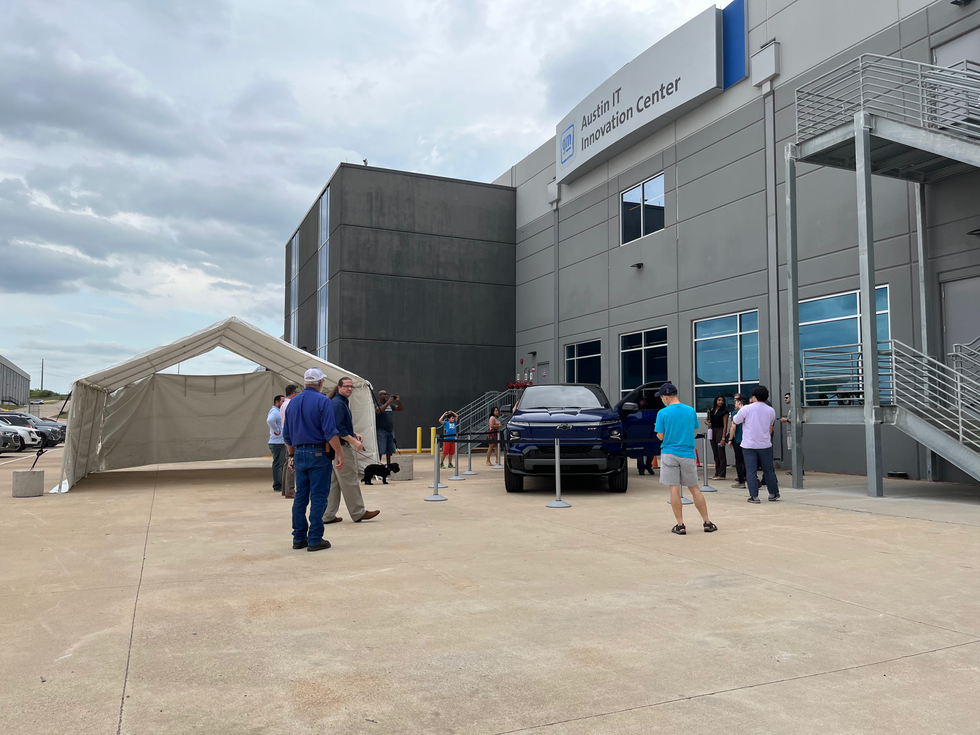 The Silverado has an estimated MSRP starting at $39,900 with a reservation cost of $100. Depending on which feature options are added, the truck could end up costing around $80,000.
The Cybertruck also requires a reservation cost of $100 and a final price varies by the number of electric motors. So the price ranges from $39,900 for a single motor and $69,900 for a tri motor.
This year's F-150s ranged in price from $39,974 to $90,874.
Autonomous features
You'll have to be at the wheel and alert no matter which car you choose since no vehicle is fully autonomous.
Chevrolet has compatible roads that drivers can use their driver-assisted technology, known as Super Cruise which includes adaptive cruise control, lane centering and hands-free operation with an attentive driver.
The Cybertruck order site doesn't appear to have many details on what its tech will include, but Tesla has previously made plans to launch a new self-driving computer with the pickup.
The more expensive Lightning models have Blue Cruise available, which is Ford's hands-free driving system that can be used on prequalified sections of divided highways. It includes a driver-facing camera to ensure the driver has their eyes on the road and Ford has said there's potential for future enhancements.
Charging time and range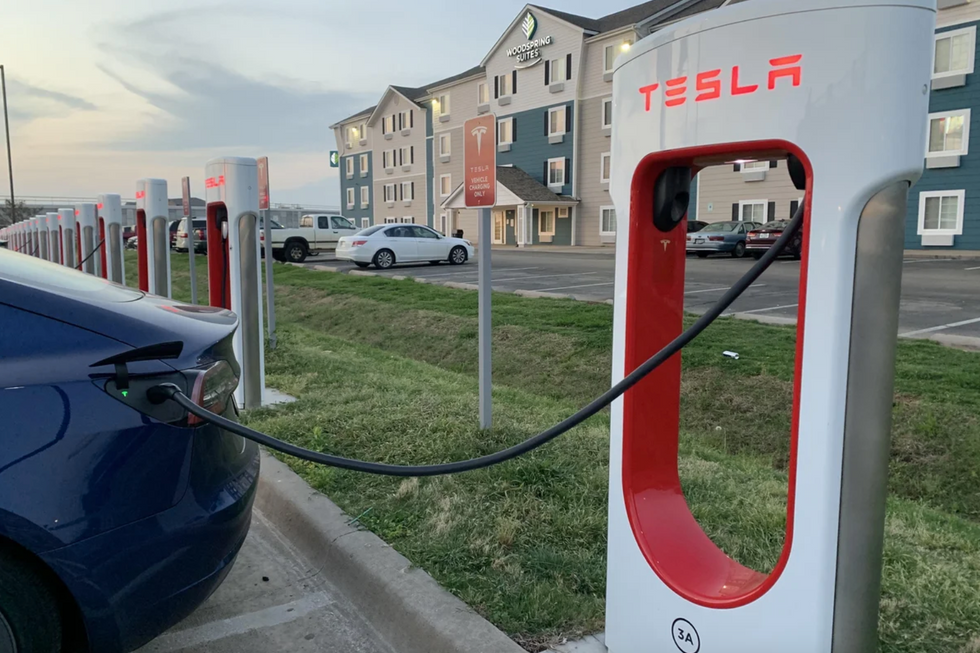 If you're looking to take some road trips outside of Austin, then this is one of the critical factors you'll consider while EV shopping.
The Chevy is estimated to reach 400 miles of range. With a 10 minute charge on a fast charger, it'll be able to get about 100 miles of range.
It will vary by battery pack, but the Environmental Protection Agency shows the Lightning as capable of traveling between 230 and 320 mile range.
It's yet to be realized, but Tesla is currently boasting the highest of the three with up to 500 miles of range on its Cybertruck.
Screens and storage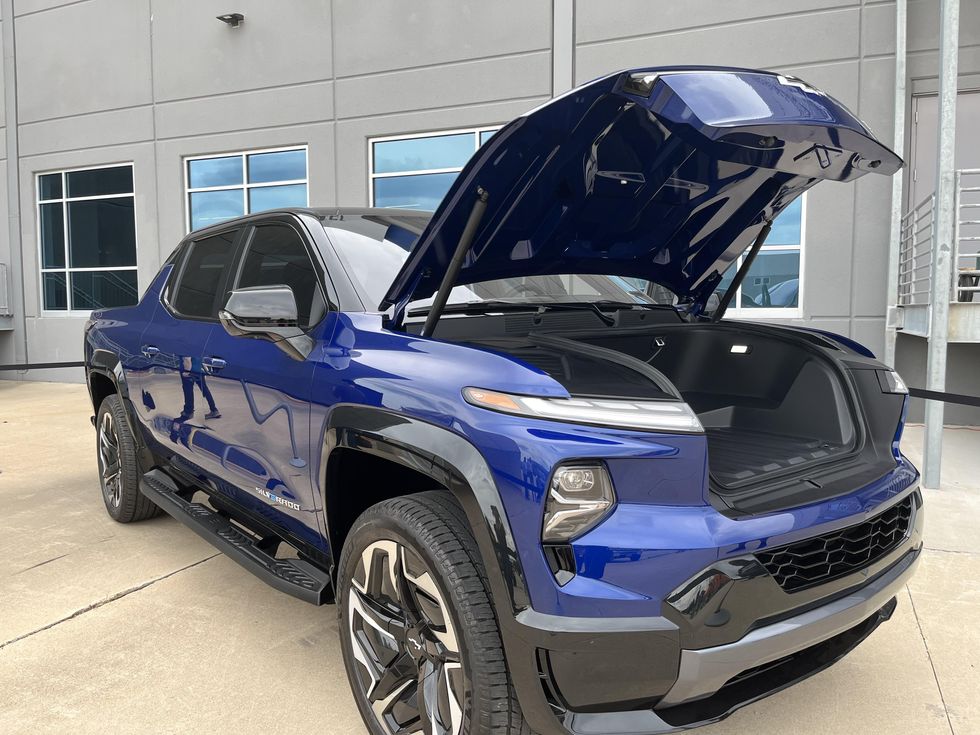 Of course, there are things you can do to keep busy while charging.
Generally, Tesla screens can display navigation, apps and a media player where you can access the radio and streaming services.
When it comes to loading up the vehicle, the Cybertruck flexes enough storage in the back for a motorcycle that you can transport up with a ramp.
The Silverado has a screen above the wheel that functions as a traditional dashboard and another larger screen. Chevy also replaced the space up front where an internal combustion engine would be with a "frunk."
The Lightning also has a frunk, with Insider listing it as one of the reasons it's perfect for road trips.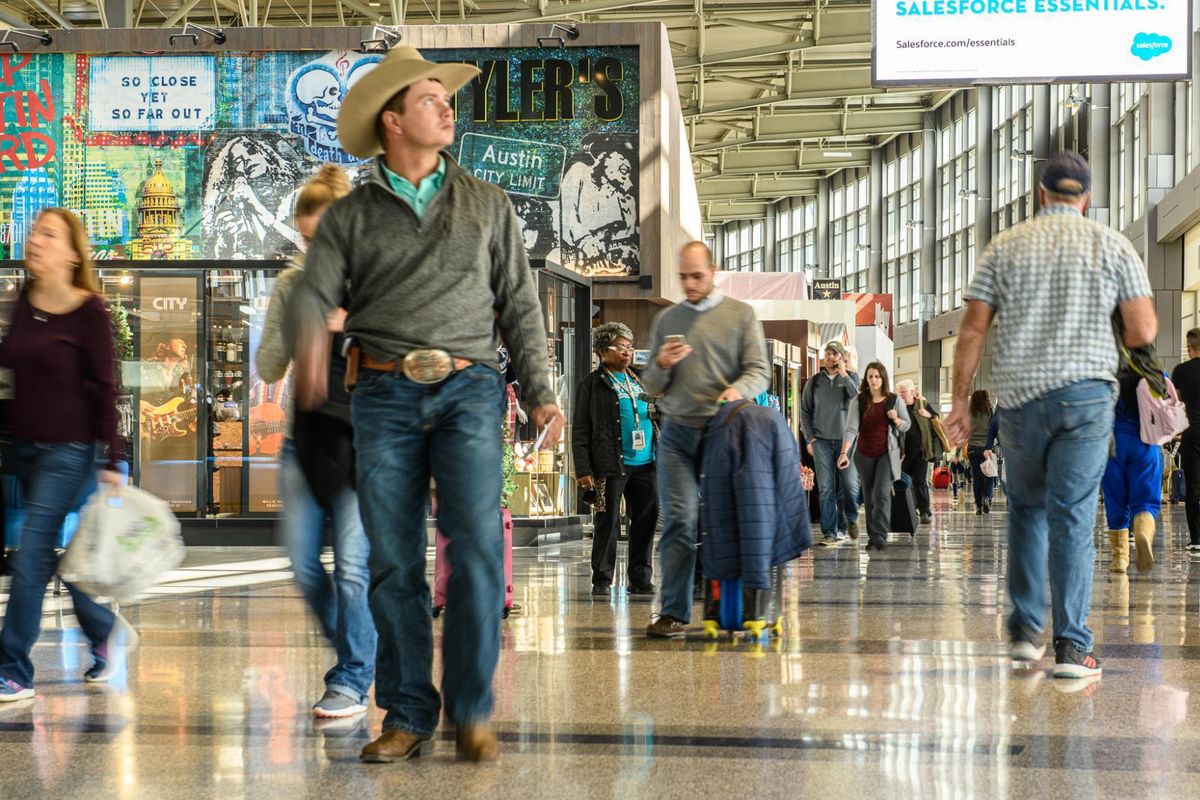 The Austin airport is warning travelers to "pack your patience" as it expects this Memorial Day weekend to be the busiest in airport history.
This weekend will kick off a period of more than 4.8 million passengers passing through Austin-Bergstrom International Airport by the end of summer—contributing to a projected record-breaking year of 22 million passengers at ABIA.
The surge in traffic at the airport comes as ABIA considers itself officially recovered from the pandemic's impact, an airport spokesperson ABIA Public Information Specialist Bailey Grimmett told Austonia. Additionally, the population growth in Central Texas and more service offered from ABIA has meant more people at the airport, she said. However, it has come under fire for increasingly long wait times at TSA and not having enough parking.
Flying soon? Here's how to prepare for a busy airport this summer.
Arrive hours early for your flight, especially if it's in the morning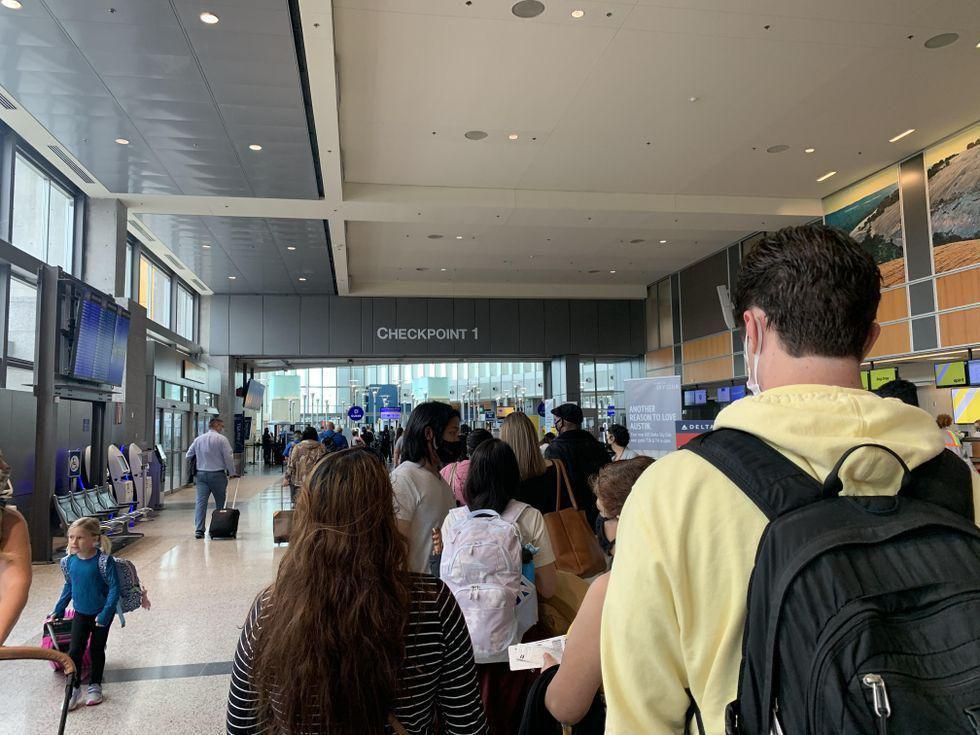 Summer travel lines in September 2021. (Austonia)
The busiest passenger traffic days in summer 2021 were Thursdays, Fridays, Sundays and Mondays, according to a release but each day of the week is expected to see increased traffic this summer. Lines tend to be longest before 8 a.m. and sometimes mid-morning hours.
Grimmett told Austonia the average person should arrive at the airport two-and-a-half hours before boarding time for domestic flights or three hours early for international flights. You might want to tack on extra time if…
You need to park or are returning a rental.
You're traveling with a big group, children or those who require assistance.
You're checking in baggage.
Familiarize yourself with TSA requirements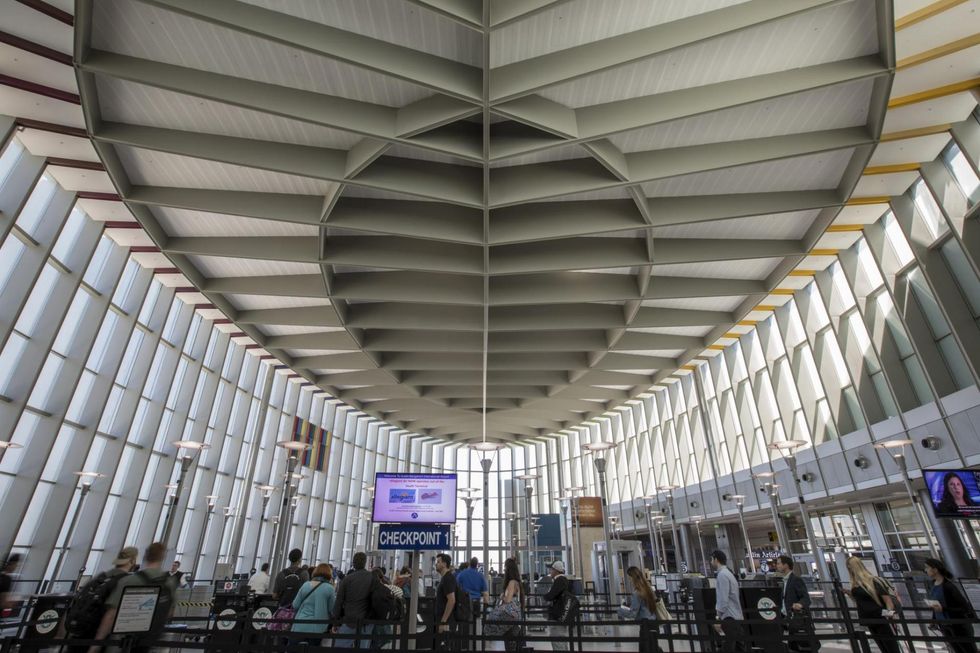 (ABIA)
The worst thing while traveling is getting stuck in security and having to repack all of your belongings. If you're traveling with a carry-on of toiletries, medication or food, double-check with TSA.gov if you're not sure.
Security screening checkpoints open at 3 a.m. and Grimmett said don't hesitate to ask a staff member if you need help. Faster screening is available by applying for
TSA PreCheck
or
Clear
screening for an extra fee.
Rather wait for the rush to die down?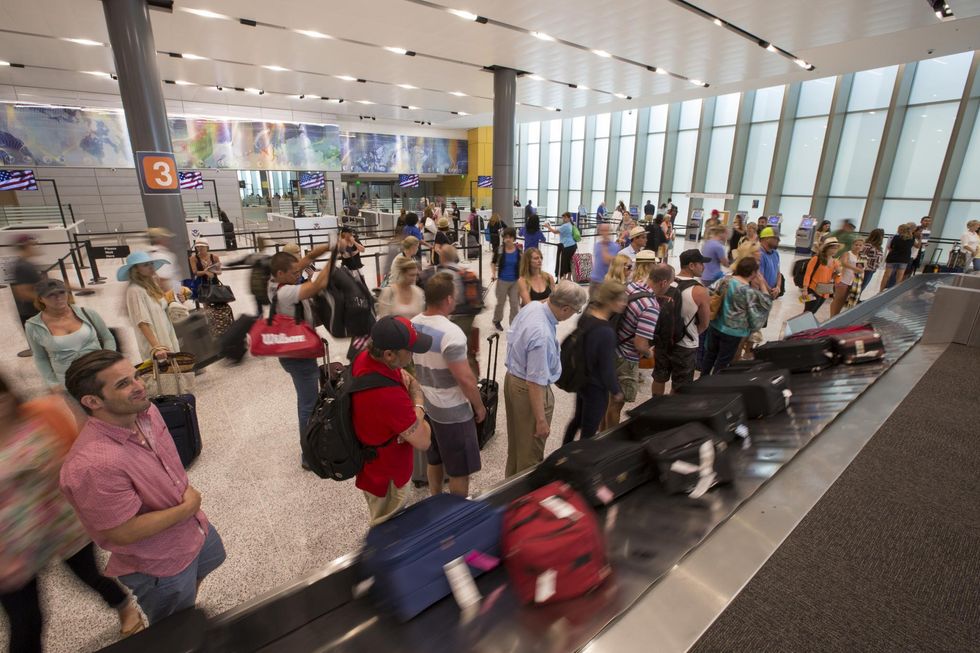 Grimmett said to expect near-constant high traffic through August, when students return to school and tourist season ends. The lull is short-lived though—ABIA typically sees another travel uptick in October for events like F1 and ACL Festival.
Once you're inside, refer to our complete guide to ABIA for a look at the amenities.