Get connected with our daily update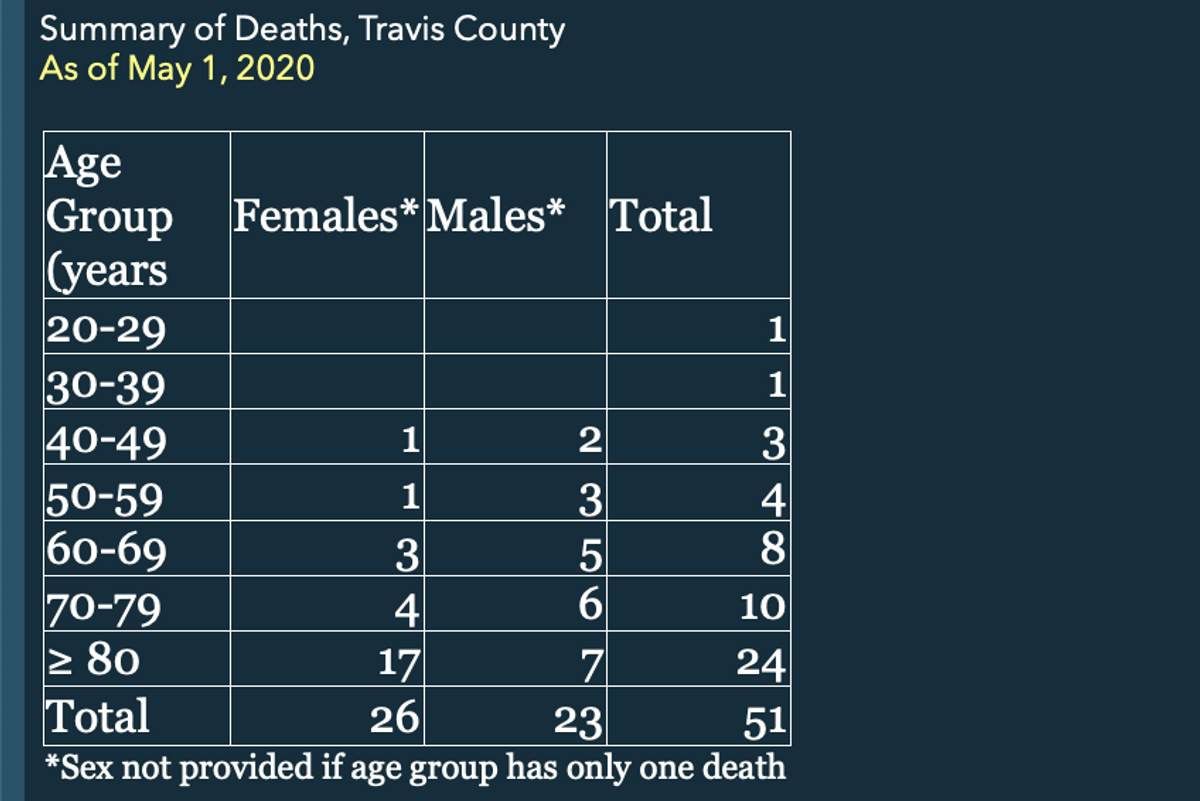 (Source: Travis County)
Travis County adults of all ages are testing positive for COVID-19, but it is largely those over 70 who are dying—nearly two-thirds of the total as of May 1.

---
As of yesterday evening, Travis County had reported 58 COVID-19 deaths. Demographic data is available only as of May 1, when there were 51 reported deaths. Of those, eight were of people ages 60-69, 10 were ages 70-79 and 24—or nearly 50%—were 80 years or older. Yesterday, Austin-Travis County Interim Health Authority Dr. Mark Escott told Austin City Council that 30 of the deaths thus far have been of residents and staff at nursing homes and other long-term care facilities.

Racial disparities in Austin COVID-19 deaths have also emerged, as they have across the U.S.
The proportion of white and black residents who have died of the disease is greater than their share of the local population. Hispanics, who make up 34% of the county, account for 26% of the deaths, but they are overrepresented when it comes to hospitalizations, Dr. Escott told Austin City Council on Tuesday.
But so far Austin has avoided overwhelming its health care system, and it has not seen a sharp increase in at-home deaths as a result of the pandemic.
The Austin Public Health Office of Vital Records registered a total of 819 death certificates between March 1 and April 20, an increase of 43 deaths from the same period last year.
With businesses reopening, however, local officials warn of a second surge in COVID-19 cases. Updated modeling, released last week, predicts cases will peak in June and lead to, conservatively, 6,500 deaths. More than half are expected to be from causes other than COVID-19 as a result of people avoiding hospitals—local emergency rooms are already reporting precipitous drops in admissions.
Dr. Mark Hayward, a sociology professor at UT-Austin, said sifting through these factors—on the one hand COVID-19, and on the other, people avoiding care for fear of contracting it—can make it difficult to compile an accurate pandemic death toll.
Lack of testing is another challenge, since it means we will most likely never have an accurate idea of the total number of cases. For example, Dr. Mark Escott has said the county caseload is likely seven to eight times the number of confirmed cases.
"First of all, we undercount the cases," Dr. Hayward said. "And then … we always undercount the deaths."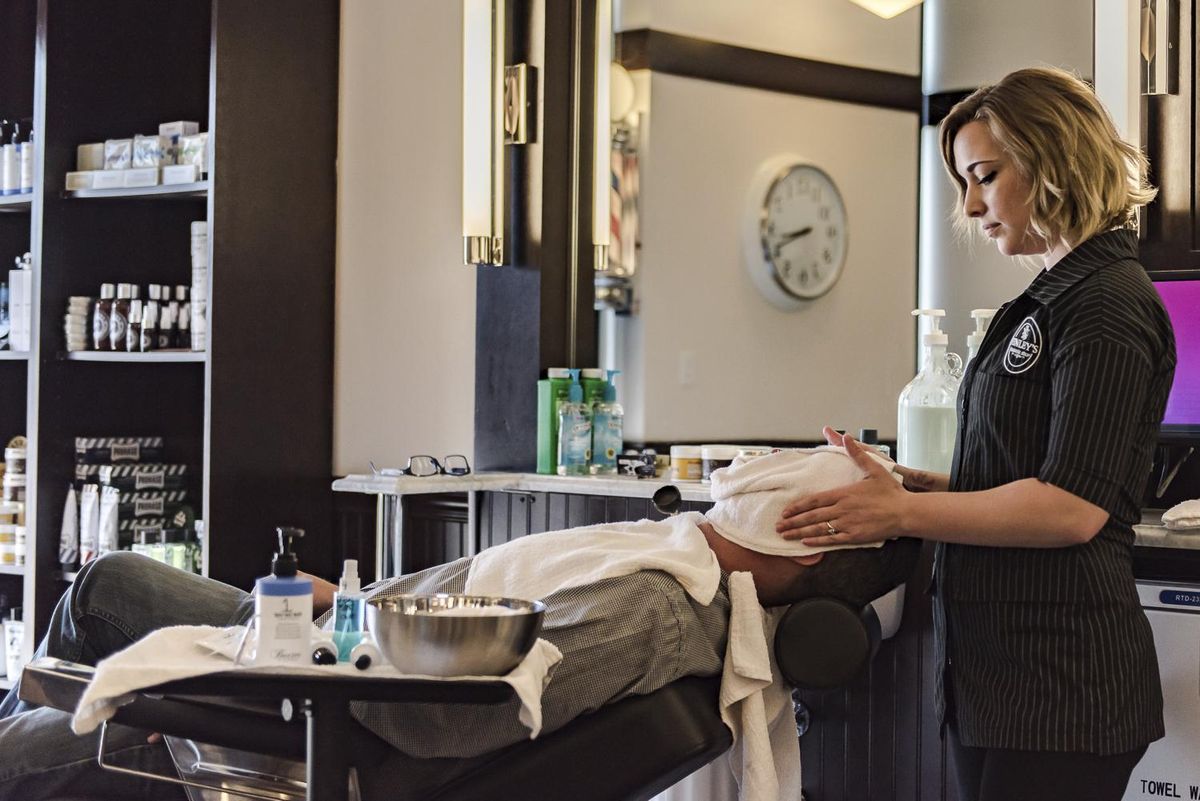 Old Austin may be gone but "the finest hotel in the South" is still offering residents a shave, cut and style from yesteryear.
The Driskill Hotel, 604 Brazos St., will host Finley's Pop-up Barber Shop, featuring old-timey grooming services, from May 19-29 as part of the hotel's initiative to "reimagine" its past historic events.
The hotel previously revived its afternoon tea time and self-guided art tour in its pursuit of celebrating the building's history.
Finley's is meant to emulate The Driskill Barbershop, director of events Ashley Famalette told Austin, the hotel's immensely popular men's barbershop that opened in 1909 but closed shortly after due to changes at the hotel.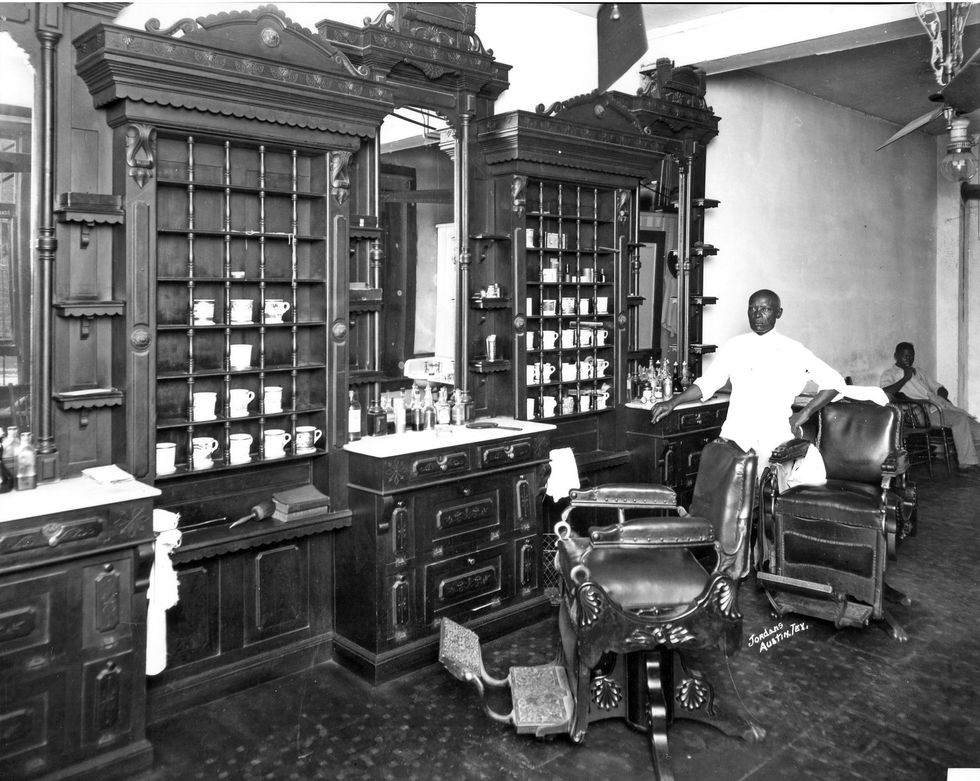 The barbershop opened in 1909 and was extremely popular among businessmen and politicians. (The Driskill)
"Really, The Driskill was the spot to stay if you were coming to Austin for politics or business," Famalette said. "So (The Driskill Barbershop) was very, very popular because of its location in The Driskill."
The concept of Finley's was created by friends Darren Peterson and Scott Finley, who wanted to bring back luxurious vintage grooming.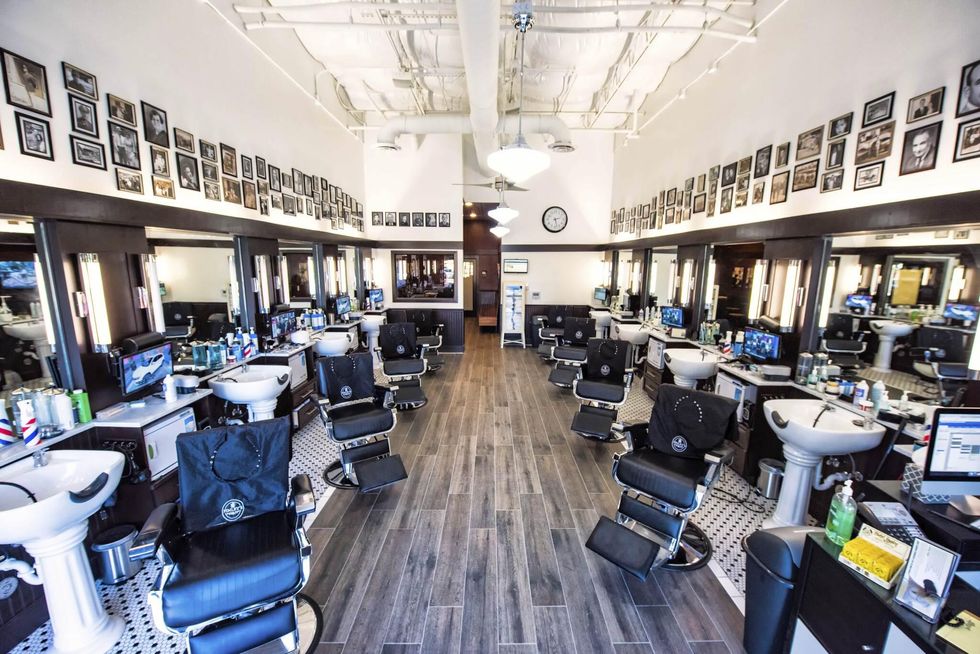 From the hotel's Chisholm Trail Room, Finley's will offer six different services that are geared toward men but welcome all:
The Driskill Haircut, $50, with a hot lather neck trim and shoulder massage.
The Driskill Beard and Mustache Trim, $25
The Driskill Clean Head, $50, with a straight razor, oils and moisterizers.
The Driskill Clean Shave, $60, with cold and hot towels, essential oils and a facial moisterizer.
The Driskill Electric Fade, $60, a skin taper fade cut with all the same treatments as a haircut.
The Driskill Razor Fade, $65, a "military reg" with all the same treatments as a haircut.
Finley's will only be at The Driskill for 10 days but you can visit one of its many locations in Austin, Houston, Dallas or Denver, Colorado.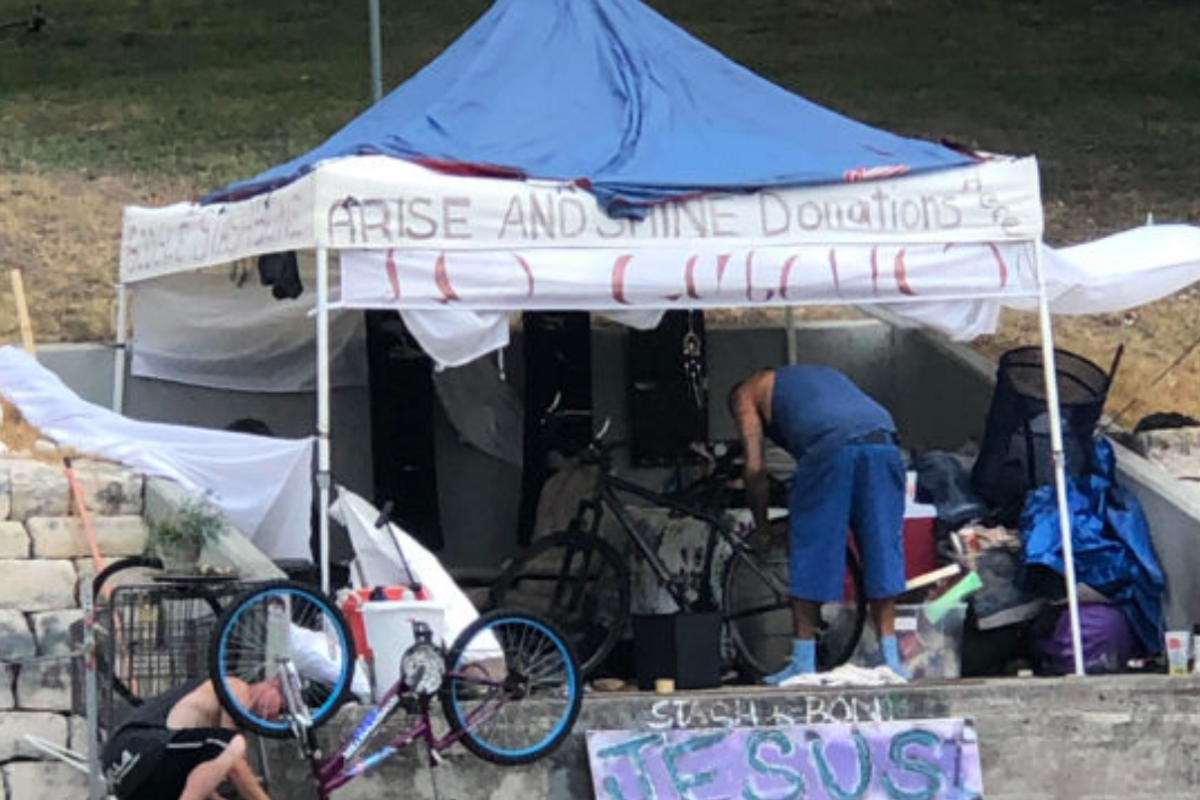 By Chad Swiatecki
City staffers are making a series of changes to the management of homeless encampments, with a centralized response and assessment system in the works that is expected to become operational later this summer.
City Council's Public Health Committee received a presentation Wednesday detailing the current state of work to break up and manage the homeless communities that have continued to sprout up around the city since the public vote last year to reinstate a ban on sitting and camping in public.
Eighteen city departments, including Austin Fire, Transportation and Public Works, are involved in the clearing and care of encampment sites, with requests for services far exceeding the capacities of those groups. On average, Austin Resource Recovery, Public Works and the Watershed Protection Department tend to 68 sites per month, with the encampments collectively generating 138 tons of trash per month.
To improve coordination, produce better results with cleanups and address the needs of homeless individuals, staffers are working to create a central response structure that uses some of the components of the Housing-Focused Encampment Assistance Link, or HEAL. The improvement plan would also establish a framework for prioritizing what resources are used and when, create protocols around biohazard cleanup and leftover property, and implement a system for tracking the various camps to prioritize responses.
The basic guidelines of the central response structure have been established, with full activation expected after the prioritization tool is complete. That tool will begin testing this month, with full activation in July.
Council members were receptive to the update, which looks to find a way to keep encampments from repopulating when their inhabitants can't be placed in temporary bridge shelter units quickly as was envisioned when the HEAL initiative was launched.
Committee Chair Kathie Tovo asked Dianna Grey, the city's homeless strategy officer, if current contracts related to the cleanup of encampment sites will need to be updated with more funds. Tovo referenced the fire that occurred following the recent clearing of an encampment along Bouldin Creek because the contractor charged with cleaning the site took several weeks to perform the work.
"We will see a need for some additional resources in some of those contracts, but departments are looking at their resource array to see what they can draw from other places to support the work," Grey said. "The other piece that has been challenging is Public Works, Watershed and Austin Resource Recovery, depending on the funding source, can use those contracts or staff only in particular places. That resource coordination is something we're hoping to improve, looking at the crews we can use in a particular location and seeing if we can alleviate situations like (Bouldin Creek)."
Council Member Ann Kitchen, who spearheaded the HEAL initiative, expressed frustration with the lack of cleanup and "placemaking" at cleared sites.
"I need to know who to work with to make sure that happens. What I'm not hearing is a systematic approach and my idea is that HEAL would be available for all of these locations," she said.
Mayor Steve Adler said he appreciated the work improving the process, but pushed Grey and other staff to come forward soon with a timeline for when additional permanent supportive housing units would be completed.
"For the community we need to recognize that there will be no answer to this, no disappearing of encampments, no thorough and exhaustive placement of people in homes until we have places for people to be. We could have been doing this work years and years ago to build out the infrastructure so that we had it in place, but we don't and now we're trying to catch up. We need a presentation on the arc and time frame for having units available," he said.
"There is a dramatic increase in the number of units that are going to be coming online in the next three years relative to anything we've done before and the community needs to both see that it's going to happen but also see it doesn't happen overnight."