Get connected with our daily update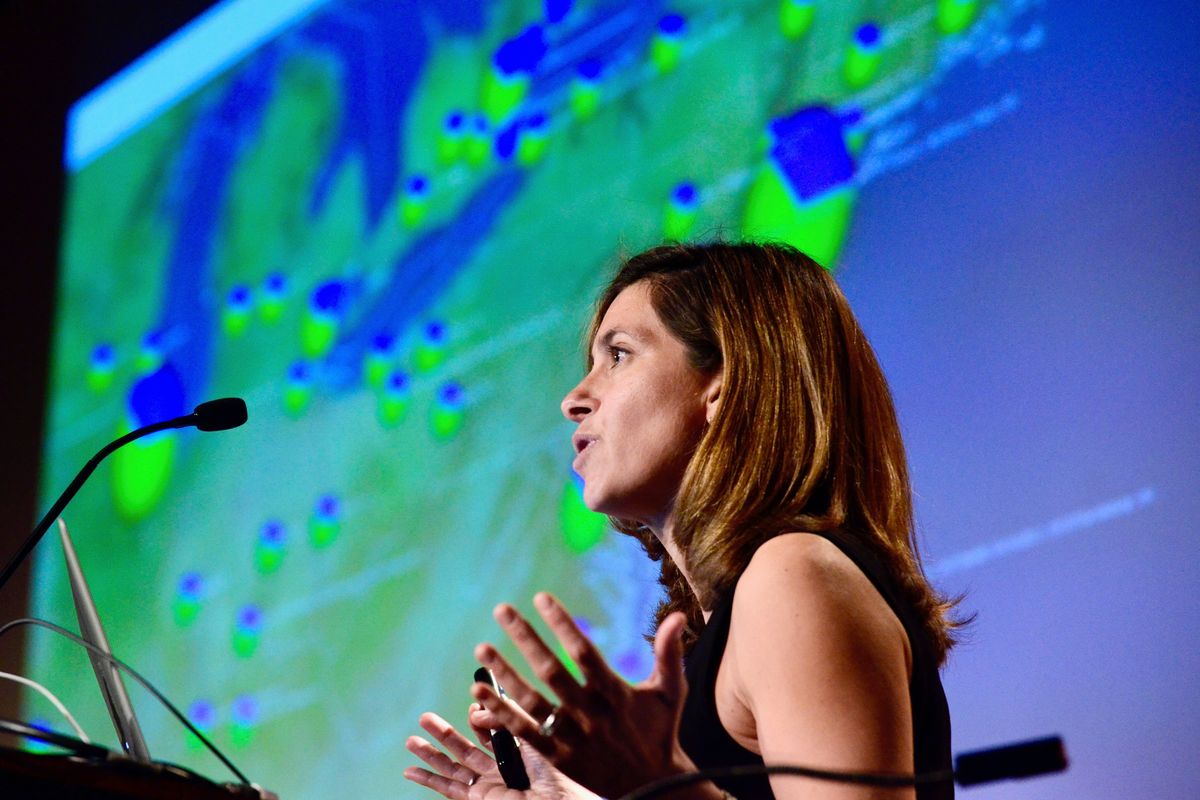 (Marsha Miller)
The coronavirus pandemic has taken a backseat to other unprecedented news events lately. But experts—from the National Institute of Health's Dr. Anthony Fauci to Austin's own Dr. Lauren Ancel Meyers—continue to warn against the dangers of the disease.
---
"What we're seeing is probably preliminary evidence that since relaxation [of local stay-home orders] the virus has started to spread more quickly in the community," Dr. Meyers told Austonia.
Five weeks after the state began its reopening plan, and in the wake of mass protests against police brutality, Travis County reported its largest ever daily increase in coronavirus cases on both Monday and Tuesday evenings. Yesterday, the state released updated data that showed COVID-related hospitalizations have increased 36% since Memorial Day.
"The more times people come in close contact without taking precautions, the more opportunities there are for transmissions," she said.
Still, some Austin residents may feel burnt out on the forecasts of a coming surge.
Dr. Meyers, a professor of integrative biology who leads the COVID-19 Modeling Consortium at the University of Texas at Austin, said her team's projections bear out the importance of precautionary measures in containing COVID's spread.
"Many people in the city haven't experienced firsthand the potentially devastating impacts of this virus," she said. "The reason it didn't hit most of us close to home was because of the stay home-work safe order; because we as individuals and we as communities took steps to prevent the rapid transmission of a pandemic. And the steps we're still taking today to minimize risk when we do go out in public are going a long way toward mitigating the risk in our communities."
Earlier this week, an expert at the World Health Organization said asymptomatic transmission of COVID is "very rare," leading to confusion and a clarification. The Centers for Disease Control and Prevention estimates that as much as 35% of cases could be due to asymptomatic cases.
"It is very clear from the analyses we've done and other people have done that people are contagious before they have symptoms," Dr. Meyers said. "It's very important for your readership and for everybody to know that this is a virus that can and does spread silently."
This asymptomatic spread is one of the difficulties containing COVID, she added, and a reason for people to wear masks, which help limit spread by individuals who are infected but have no reason to know it.
These precautions remain necessary, especially since pandemics can rapidly overwhelm local healthcare systems. "Epidemics don't grow in a gradual way," Dr. Meyers said. "What happens is they look really flat and then suddenly they bend upwards and they become very alarming very quickly."
The consortium's team helped local health officials develop a five-stage alert system—with specific thresholds—in an attempt to avoid this scenario. "That's the reason for the staging, so that we can tap on the brakes and not have to slam on the brakes," Dr. Meyers said.
This approach also avoids ultimatums. "You don't want to err on the side of acting too early because then there may be unnecessary economic and societal costs," she added.
In the meantime, some precautions will remain critical until a vaccine or life-saving treatment is developed, especially as schools and universities navigate their reopenings.
"That said, as we learn more about the efficacy of face masks or we learn more about how this spreads and where this spreads, we may be able to do some of this in a more targeted fashion," Dr. Meyers said. "We are trying to explore options that are not completely drastic that still limit transmission."
Despite the terror of the pandemic, Dr. Meyers feels fortunate to be living in Austin and working at UT during it.
"We have very thoughtful leadership," she said. "There's no silver bullet, there's no right answer, but they're doing, I think, as good a job as possible in navigating this unprecedented situation and really thinking about the health and safety and economy wellbeing of our population."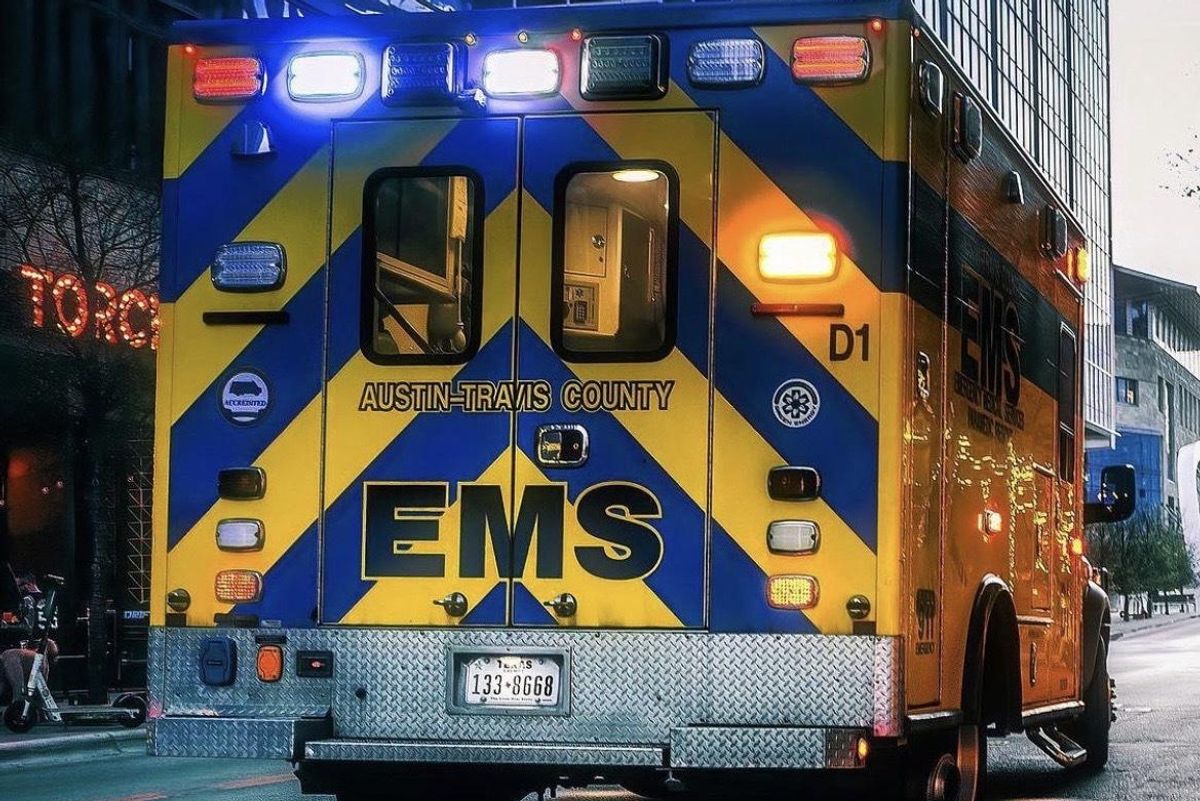 Austin-Travis County EMS responded to a major car wreck involving multiple vehicles and a semi-truck along I-35 Wednesday morning.
The crash occurred at 12100 North I-35 going south, according to ATCEMS, with a total of 12 people involved, including one minor. Four were transported to the hospital with three declared trauma alerts. Another four people refused EMS transport.
None of the transports are expected to have life-threatening injuries.
At 9 a.m., I-35 was blocked off from Yager Lane to Braker Lane.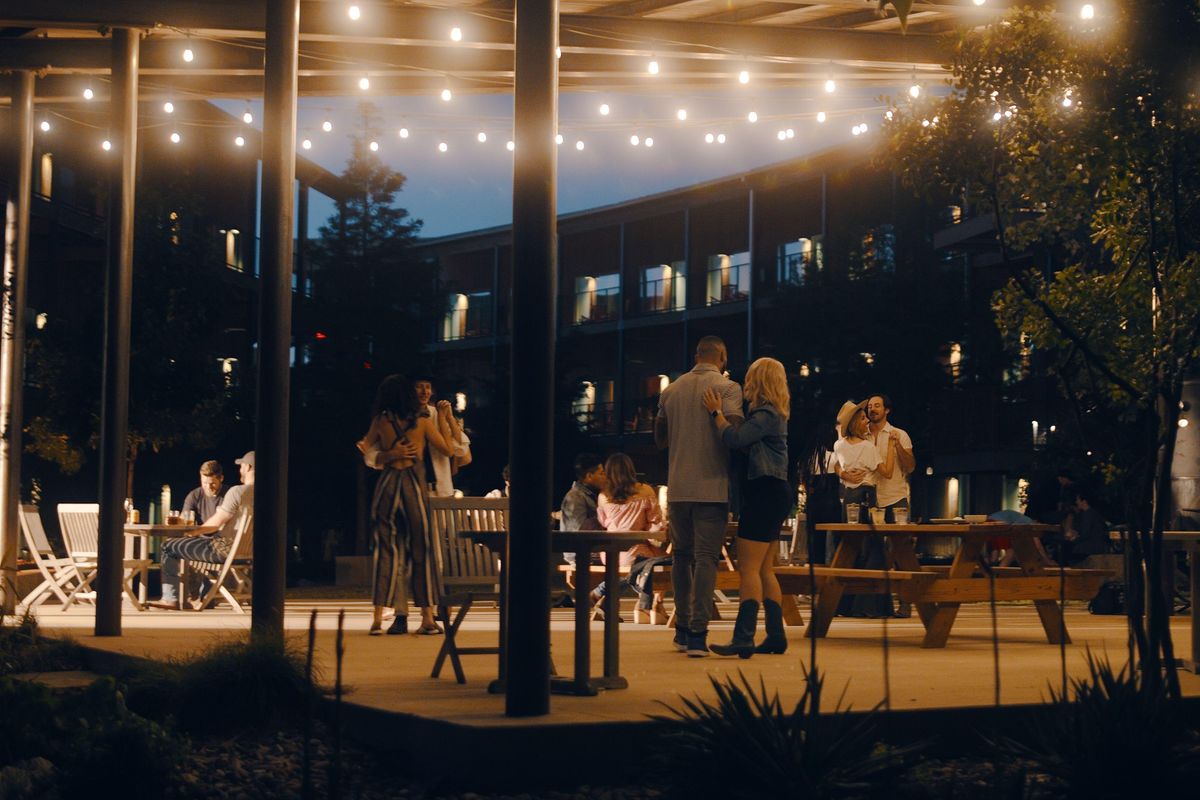 Live music and beer? Say no more. With a location in Austin, and others throughout Texas, the court hotels by the Valencia Hotel Group have a new offering for weekend stays: Live Music & Longnecks.
Enjoy live music all weekend long and check out the hotels' state-of-the-art amenities between sets. Make a splash in the pool, enjoy outdoor fire pits, or challenge your friends in a yard game while enjoying a weekend full of live music! Did we mention the package includes deluxe accommodations and a bucket of beer? Oh, and if you needed more convincing, this pet-friendly hotel means the whole family can join in on the fun.
The hotels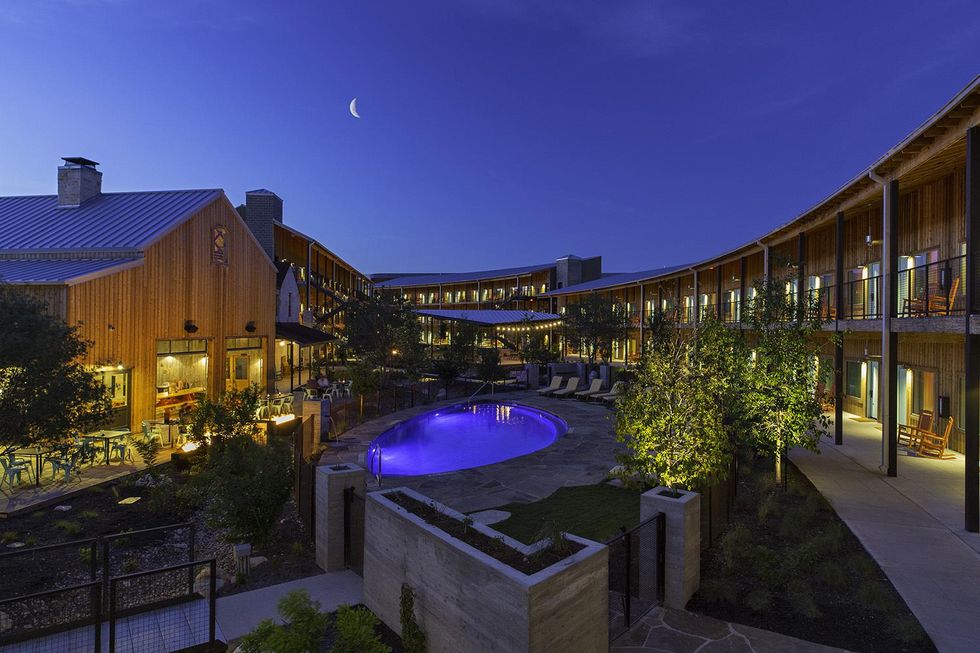 Explore any of the Court Hotels by Valencia Hotel Group for a memorable escape. Each property offers a unique experience remnant of yesteryear but with all of the modern amenities that make for a fun and comfortable stay. With acres of landscaped courtyards, relax and unwind in an outdoor environment perfect for doing everything or absolutely nothing at all. With locations in Austin, College Station, Irving, and Lubbock your urban retreat has never been so close.
The music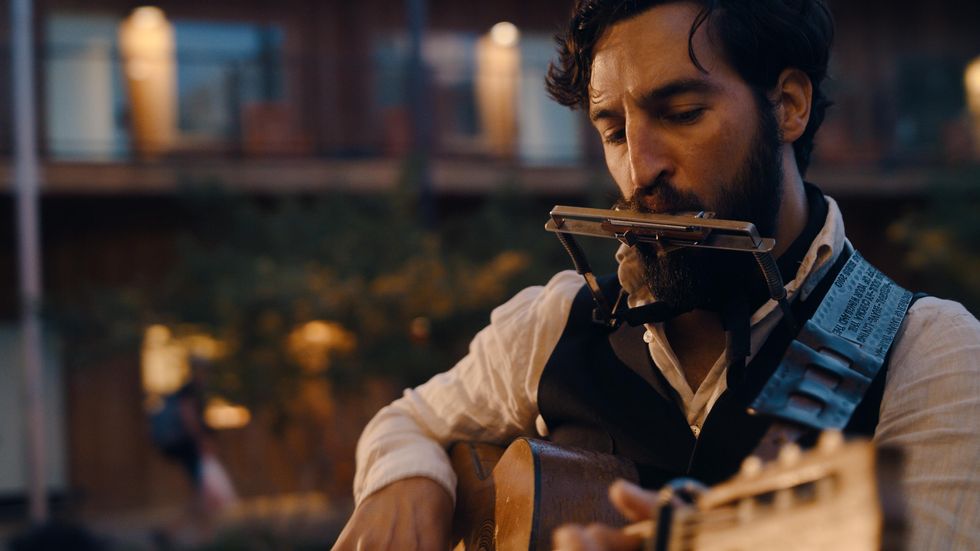 Locals and travelers alike are invited to enjoy the deep roots of Texas music all summer long with a robust lineup of live performances. From the banks of the San Antonio Riverwalk to Irving's manicured streets, Valencia's hotels are a place to gather and reconnect, offering uniquely Texan settings for the weekly performances.
"We're proud of the community we've fostered among Texas musicians and the many rising stars who perform at our properties," says Amy Trench, corporate director of brand marketing & PR for Valencia Hotel Group.
In Austin, you can catch good ol' fashioned Texas country by Drew Moreland and Clayton Gardner, bluegrass by Reagan Quinn, and much, much more.
With unique programming at each of Valencia's properties, there's something for everyone to enjoy all summer long.
The perks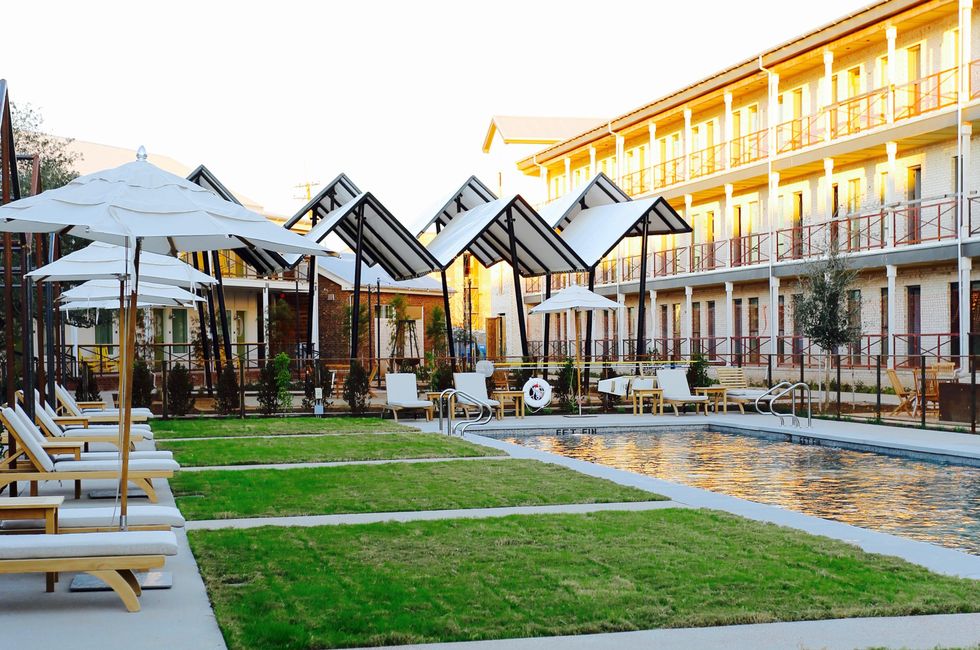 If you're a Valencia Hotel Group Rewards member, the perks are plentiful. Enjoy up to 10% off the Best Available Rate, and for a limited time, members can save up to 15% off a stay of 2 nights or more, for select stays in 2022.
But that's really just the beginning. At select locations, you can enjoy discounts on weeknight stays, a complimentary third night, or curated packages for a romantic getaway or a night of watching the Verde at Q2 Stadium. You'll also find special rates for AAA and AARP Members, educators, and front-line heroes including military, law enforcement, fire, and rescue workers.