Get connected with our daily update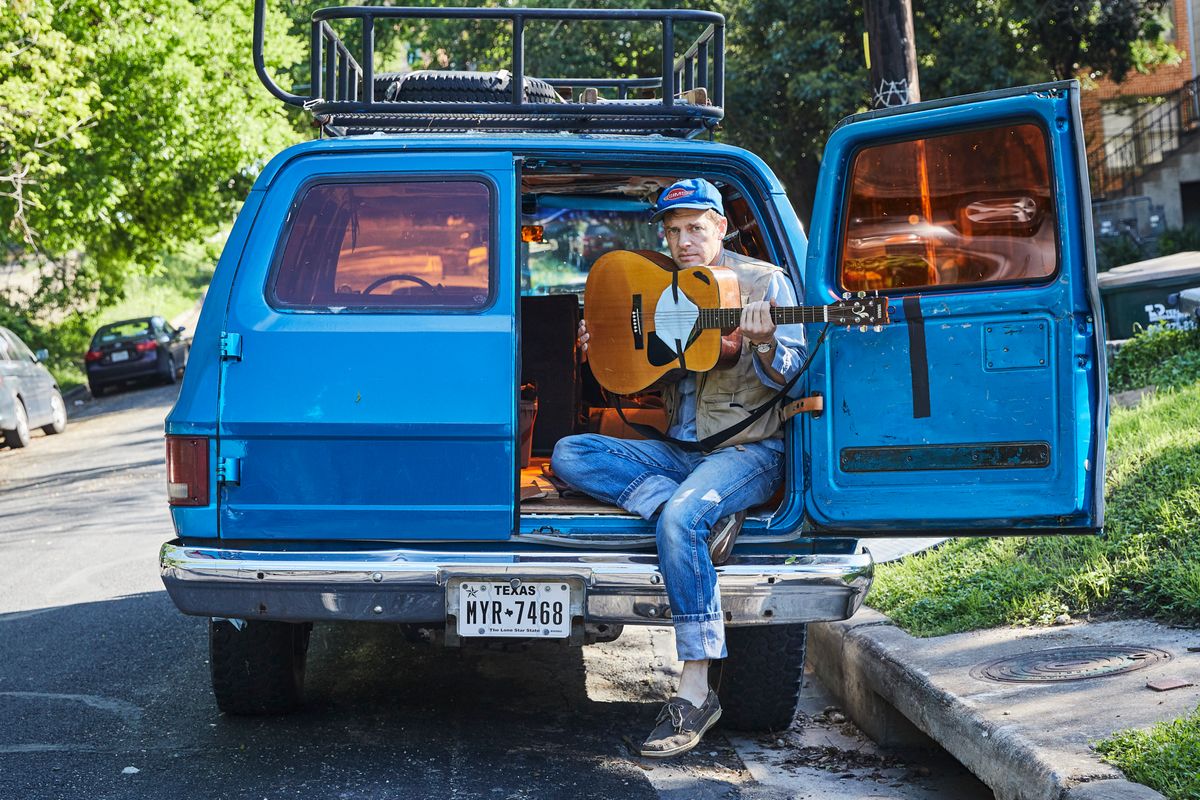 (Dave Creaney)
Welcome to Austonia, a new, locally owned news company reporting on news, business, and politics in Austin. Like what you see? Sign up for our daily newsletter to get our latest stories in your inbox.
Ben Ballinger can't remember the last time he went more than two months without playing music in front of an audience.
---
But with venues throughout Austin closed since mid-March as part of precautions related to the COVID-19 pandemic, the singer-songwriter said he hasn't set foot on stage since late February, when he performed at a local fundraiser for one-time presidential hopeful Bernie Sanders.
That hiatus came to an end May 7, however, thanks to some ingenuity—and Ballinger's instinct that Austin music fans are hungry for a chance to experience live music again.
Along with fellow songwriter David Ramirez and the duo of Kevin Curtin and Gary Lindsey, Ballinger booked a drive-in style concert in an undisclosed field in south Austin that accommodates 25 vehicles.
Once at the location, which was distributed only to ticket holders, passengers stayed inside the vehicles and listened to the live performances on the car radio via a low-power FM transmitter. Since all 25 slots, at $20 each, sold out in less than two hours, Ballinger said he's encouraged that local fans are ready to support live music again even if they have to do so in an unusual setting.
"My stir-craziness, if I have any, is not why I wanted to do this. But I did sense an overall stir-craziness in the community and that definitely played into it," he said. "I tried to do as much market research as I could because I didn't know how it would be received and everyone has different levels of precautions. As soon as they heard what I was thinking, everyone thought it was a great idea."
The do-it-yourself gusto that inspired Ballinger to organize the concert roughly two weeks after first conceiving of the idea means attendees had a far different experience than they've grown accustomed to while attending shows in any of Austin's dozens of bars and live music venues.
Performers used a cargo rack atop Ballinger's Chevrolet Suburban as their stage, with no alcohol on sale. Concert flyers acknowledged the lack of public restrooms on-site, which Ballinger said played a part in the decision to keep the concert short, at 90 minutes total, as a way to minimize discomfort.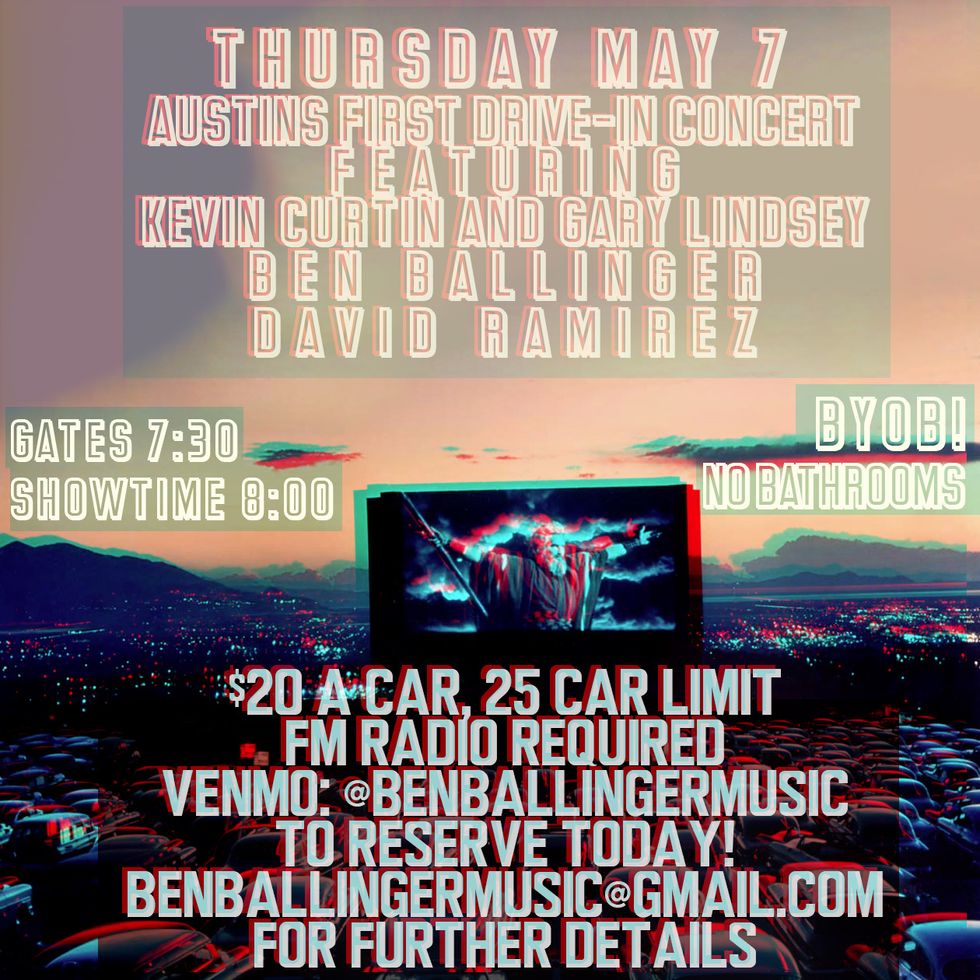 Tickets for tomorrow are sold out, but Ballinger plans to make this a weekly event.
The quick sellout has Ballinger planning to host performances weekly and he's encouraging interested acts to contact him via email (see flyer) to take part in what he said is likely to be one of the most nontraditional concert settings he or anyone else involved have ever been a part of.

"There's definitely a heartbreaking aspect to it—that in any other situation I'd be uncomfortable with the awkward distance we're going to have between us. But given the circumstances it's the best we can do right now," he said. "It's going to be unique. Part of why I felt emboldened to try it was because if anywhere was going to have something like this, this is the place where it could happen and the people here would support it and be open to it."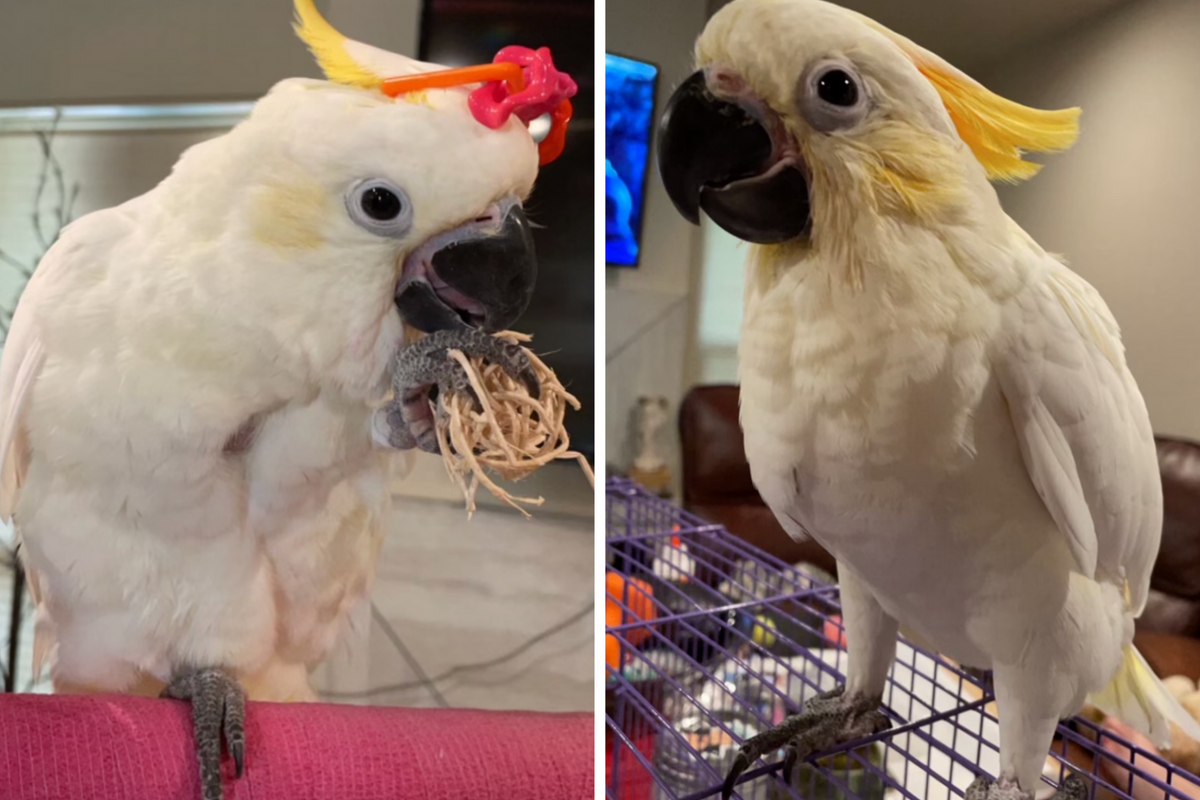 A big-money bird has been stolen from a northwest Austin pet store.
Kelsey Fernandez, the owner of a $6,000 sulphur and citron-crested cockatoo named Lemon Grab, said the emotional support animal was taken from the Gallery of Pets store, around closing time on Sunday.
"I've struggled with mental illness my entire life, and ever since I got him I've been doing so much better," Fernandez told Austonia.
The $6k cockatoo is young and will starve unless he is fed by hand, Fernandez said.
In a surveillance video, a man appears to have something under his shirt as he and two others exit the business around the same time the store believes that Lemon Grab was stolen.
Fernandez said a report has been filed with the Austin Police Department with an $1,000 reward for his return.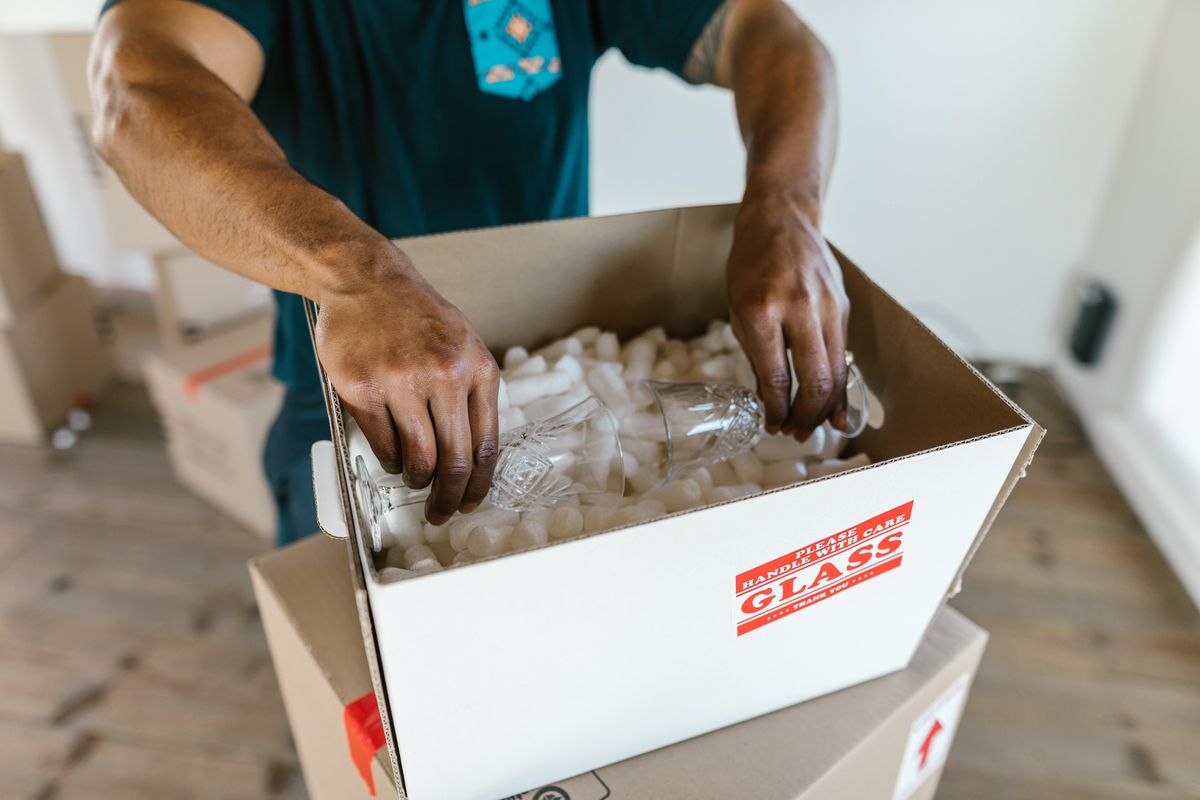 Introverts and personal space lovers may not want to make the move to Austin anytime soon: The Texas capital saw a bigger increase in one-bedroom rent prices than almost any other U.S. city in April, according to a Rent.com report.
Austin's one-bedroom rent has more than doubled—a 112% increase—from April 2021 to 2022, the report said. Only Oklahoma City saw a higher year-over-year increase with a 133% jump.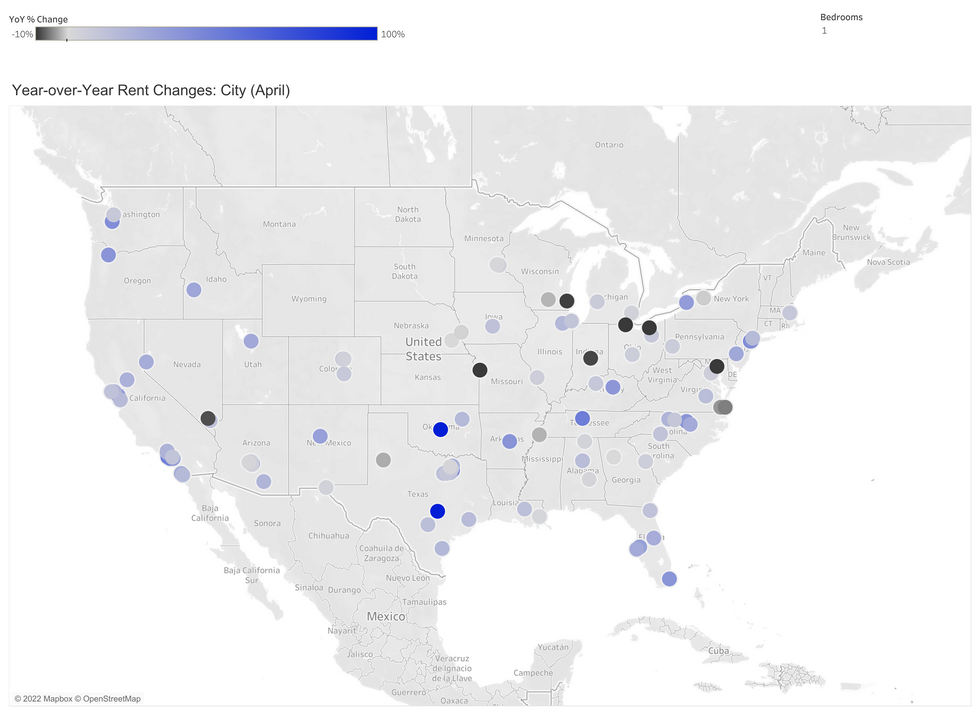 Austin also had the fourth-highest increase in two-bedroom rent, with a 50% increase in the past year. The city joined a nationwide trend where rents were up 8.3% year-over-year across the U.S, a trend exacerbated by a 6.2% increase in inflation in the same time period.
But "not everyone is experiencing inflation the same way," Redfin Deputy Chief Economist Taylor Marr said in the report, and a brunt of the load has gone to cities with more move-ins. While over 90% of state rental markets increased in the last year, that jump was seen most in Sun Belt states, including Texas, Arizona and Florida.
Even with breakneck increases in rent, however, Austin's rent prices still haven't cracked the top 10: the city's one-bedroom apartments are the 12th most expensive in the nation with an average price of $2,918. Meanwhile, its two-bedrooms fall behind Texas cities Frisco, Dallas and Plano and come out 34th on the list with a $2,302 average monthly rent.