Get connected with our daily update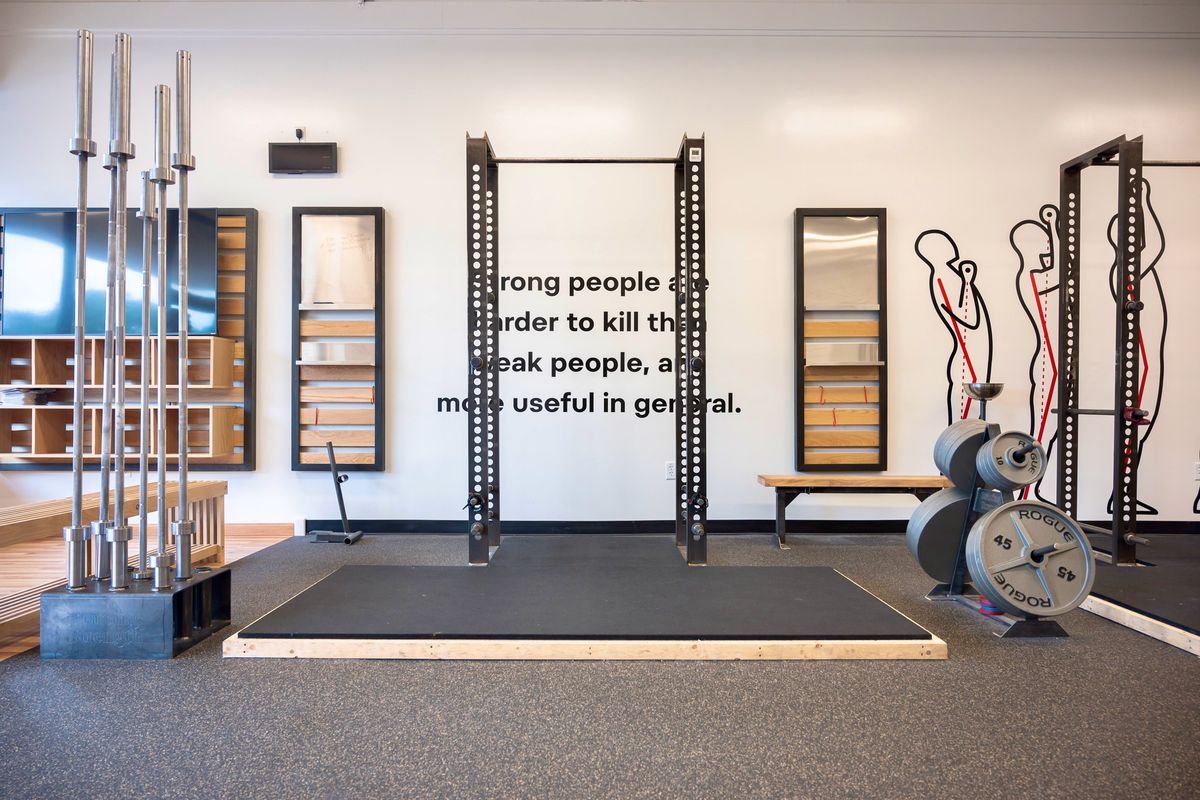 (Starting Strength Austin)
Earlier this week, Texas Gov. Greg Abbott announced gyms and fitness studios can open at 25% capacity starting May 18—just over two months after local stay-home orders required them to close. They'll join a growing list of businesses—including restaurants, malls, movie theaters, barbershops and tanning salons—that have received the green light from the state amid the coronavirus pandemic.
---
But like restaurateurs and hair salon owners, personal trainers and yoga teachers are responding at their own pace—with some planning to reopen as soon as they're allowed to, and others waiting for more information from health officials and clients.
Starting Strength Austin, a franchise location on West Anderson Lane, is reopening May 18, and coach Jarrod Schaefer said he expects it to be close to full—within capacity limits. "We always wanted to open as soon as we could do so without getting into any trouble," he said.
For Schaefer, strength training is essential to health and wellbeing, and he feels a responsibility toward his members to get back to work. "We think that [reopening] will make the situation that they're in, because of the pandemic, a lot better for them," he said.
Each Starting Strength member will get their own 11-foot-wide training area and bag of chalk, and equipment will be disinfected between uses. Typically, the gym is restricted to 12 members at a time; when it reopens, that number will go down to eight. While some members have wanted to have long conversations with Schaefer about safety protocols, others have already scheduled sessions.
Matt Ryan, a personal trainer and owner of Heavy Mettle Fitness, is hearing similar feedback from his clients. While some are more comfortable continuing with virtual sessions, about half are ready to resume meeting in person. "I will be training as long as the client feels comfortable," he said, adding that he plans to wear a mask when they are allowed to resume May 18.
Other fitness studios are waiting for more information before making a decision either way.
Caroline Caswell and Brandi Jo Perkins opened Earth Commons in East Austin on March 15 after months of preparation—and one day before local officials issued stay-home orders that required them to close. The apothecary offers private holistic consultations, workshops and space for yoga classes and other events.
While Caswell and Perkins are itching to reopen, they have not yet decided when they will do so and are looking to their community and like-minded businesses for guidance.
"We're just really trying to be cautious and thoughtful, especially as a business that is here to help people in their health," Perkins said.
Earth Commons was able to shift its retail business online, with good response, the owners said. But their vision in opening the business was to create a gathering space, and some planned classes—such as one on ayurvedic self-massage—require in-person attendance.
"We don't want to have a class if people are questioning, 'Is this safe or not?'" Caswell said.
Similarly, Wanderlust Yoga—which has locations downtown and at the Domain—is staying closed until "every available precaution" can be taken, instructor Zoe Welch said. "Our plan is slow and safe," she added.
In the meantime, the local business has raised more than $20,000 through GoFundMe to help staff and is offering classes and workshops online. "If anything, we've been getting requests to keep the online yoga for as long as we can—even once we deem it safe to open the doors," Welch said.
Earth Commons and Starting Strength have also been pushed to develop their online audience during this shutdown period. But Schaefer said it doesn't replace the core business, adding: "We can't stay closed forever."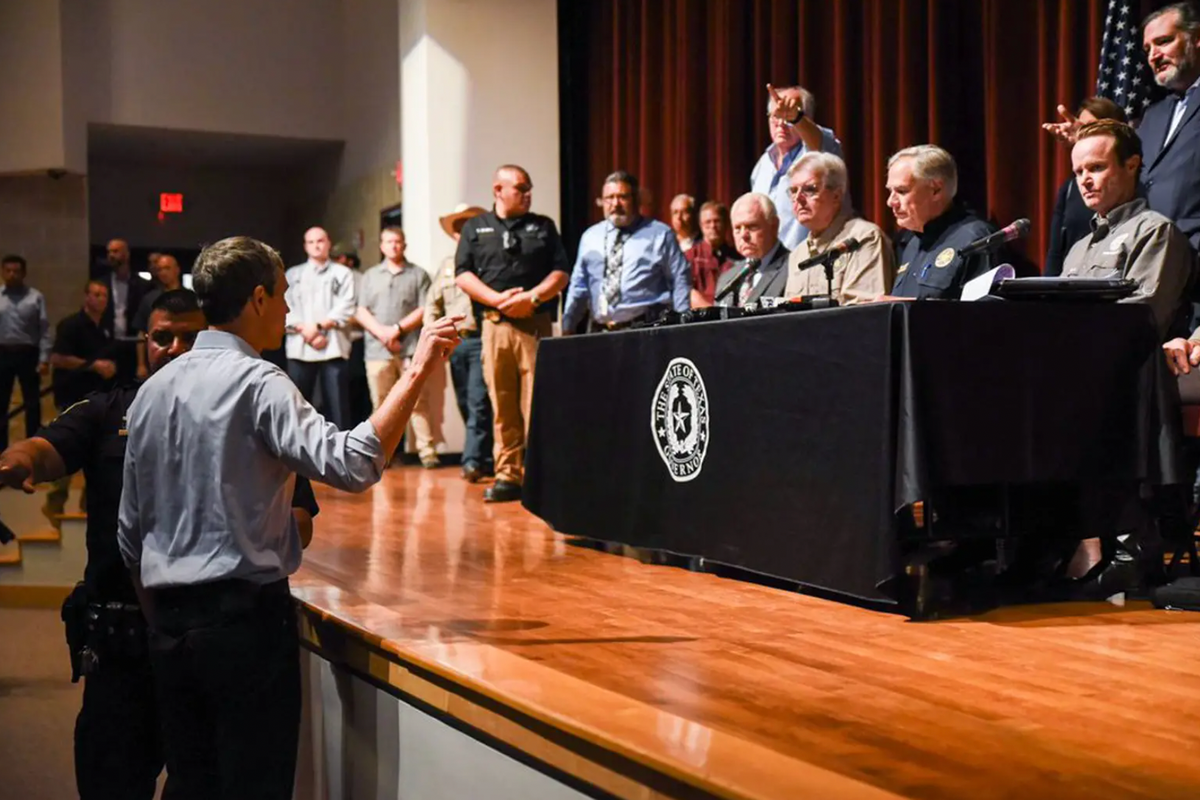 By Patrick Svitek
Beto O'Rourke caused a dramatic scene on Wednesday when he angrily confronted Gov. Greg Abbott at his news conference about the Uvalde school shooting, yelling, "This is on you."
After Abbott was done giving his initial remarks, O'Rourke approached the stage and told Abbott he was "doing nothing" to combat gun violence. He said the Uvalde massacre, in which a gunman killed 19 children and two adults, was "totally predictable."
Some of the Republican officials onstage with Abbott quickly denounced O'Rourke, telling him to go away. Another man onstage used expletives to criticize O'Rourke for interrupting the event.O'Rourke was eventually escorted away amid the unruly scene.
"I can't believe that you're a sick son of a bitch that would come to a deal like this to make a political issue," Uvalde Mayor Don McLaughlin told O'Rourke at one point.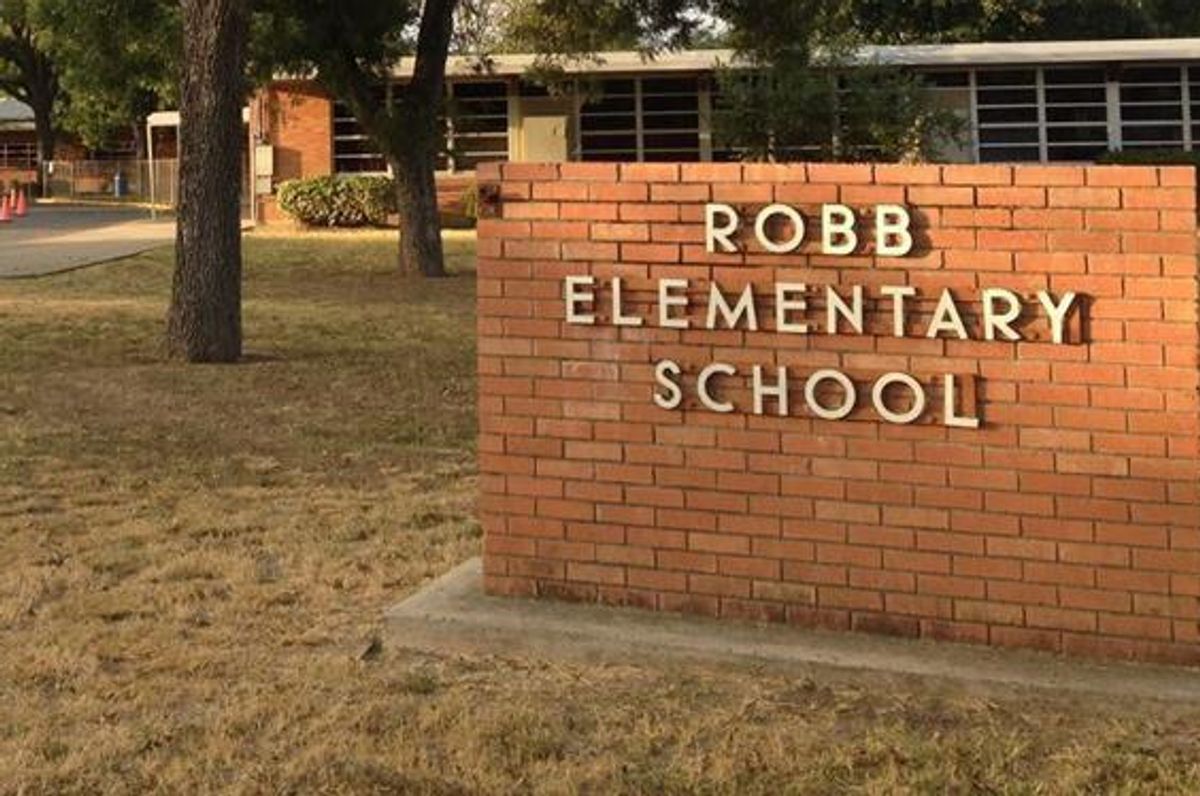 Nineteen kids and two adults are dead after a shooting at Robb Elementary School in Uvalde, Texas—a small town an hour and a half west of San Antonio—on Tuesday afternoon.
Gov. Greg Abbott said the suspect, 18-year-old Salvador Ramos, is believed to have been killed by the police. The Uvalde Police Department said the shooting began at 11:43 a.m. Tuesday.
"What happened in Uvalde is a horrific tragedy that cannot be tolerated in the state of Texas," Abbott said. "He shot and killed—horrifically, incomprehensibly."

Texans are grieving for the victims of this senseless crime & for the community of Uvalde.

Cecilia & I mourn this horrific loss & urge all Texans to come together.

I've instructed @TxDPS & Texas Rangers to work with local law enforcement to fully investigate this crime. pic.twitter.com/Yjwi8tDT1v
— Greg Abbott (@GregAbbott_TX) May 24, 2022
According to University Health Hospital officials, a 66-year-old woman and 10-year-old girl arrived in critical condition. Uvalde Memorial Hospital reportedly received 13 children for treatment and two individuals who were already deceased. At the time, it was believed 14 had died in this shooting.

The shooter prompted a lockdown at the elementary school of just under 550 students, with San Antonio Police sending SWAT, and Eagle chopper and Crime Scene Investigators.
According to White House press secretary Karine Jean-Pierre, President Joe Biden has been briefed on the tragedy and "His prayers are with the families impacted by this awful event, and he will speak this evening when he arrives back at the White House."
At 21 deaths, it is the deadliest school shooting in Texas and one of the deadliest in the U.S. since 26 at Sandy Hook Elementary lost their lives. This is the U.S.'s 213th mass shooting of 2022.