Get connected with our daily update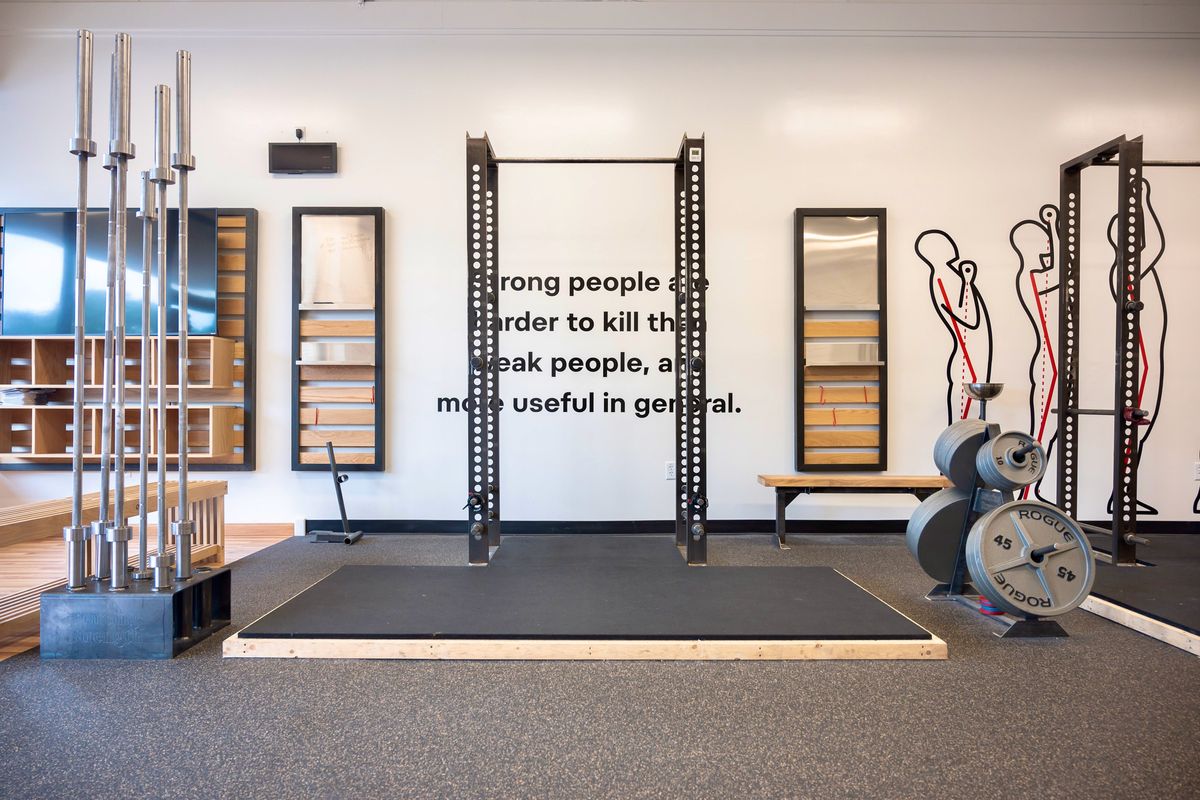 (Starting Strength Austin)
Earlier this week, Texas Gov. Greg Abbott announced gyms and fitness studios can open at 25% capacity starting May 18—just over two months after local stay-home orders required them to close. They'll join a growing list of businesses—including restaurants, malls, movie theaters, barbershops and tanning salons—that have received the green light from the state amid the coronavirus pandemic.
---
But like restaurateurs and hair salon owners, personal trainers and yoga teachers are responding at their own pace—with some planning to reopen as soon as they're allowed to, and others waiting for more information from health officials and clients.
Starting Strength Austin, a franchise location on West Anderson Lane, is reopening May 18, and coach Jarrod Schaefer said he expects it to be close to full—within capacity limits. "We always wanted to open as soon as we could do so without getting into any trouble," he said.
For Schaefer, strength training is essential to health and wellbeing, and he feels a responsibility toward his members to get back to work. "We think that [reopening] will make the situation that they're in, because of the pandemic, a lot better for them," he said.
Each Starting Strength member will get their own 11-foot-wide training area and bag of chalk, and equipment will be disinfected between uses. Typically, the gym is restricted to 12 members at a time; when it reopens, that number will go down to eight. While some members have wanted to have long conversations with Schaefer about safety protocols, others have already scheduled sessions.
Matt Ryan, a personal trainer and owner of Heavy Mettle Fitness, is hearing similar feedback from his clients. While some are more comfortable continuing with virtual sessions, about half are ready to resume meeting in person. "I will be training as long as the client feels comfortable," he said, adding that he plans to wear a mask when they are allowed to resume May 18.
Other fitness studios are waiting for more information before making a decision either way.
Caroline Caswell and Brandi Jo Perkins opened Earth Commons in East Austin on March 15 after months of preparation—and one day before local officials issued stay-home orders that required them to close. The apothecary offers private holistic consultations, workshops and space for yoga classes and other events.
While Caswell and Perkins are itching to reopen, they have not yet decided when they will do so and are looking to their community and like-minded businesses for guidance.
"We're just really trying to be cautious and thoughtful, especially as a business that is here to help people in their health," Perkins said.
Earth Commons was able to shift its retail business online, with good response, the owners said. But their vision in opening the business was to create a gathering space, and some planned classes—such as one on ayurvedic self-massage—require in-person attendance.
"We don't want to have a class if people are questioning, 'Is this safe or not?'" Caswell said.
Similarly, Wanderlust Yoga—which has locations downtown and at the Domain—is staying closed until "every available precaution" can be taken, instructor Zoe Welch said. "Our plan is slow and safe," she added.
In the meantime, the local business has raised more than $20,000 through GoFundMe to help staff and is offering classes and workshops online. "If anything, we've been getting requests to keep the online yoga for as long as we can—even once we deem it safe to open the doors," Welch said.
Earth Commons and Starting Strength have also been pushed to develop their online audience during this shutdown period. But Schaefer said it doesn't replace the core business, adding: "We can't stay closed forever."
Help us find our editor!
Austonia, a for-profit Austin digital media company, is looking for the right person for a new position as newsletter editor.
Are you an innovator who wants to work exclusively in digital media and push the boundaries? Do you have 3+ years in digital, broadcast, print or agency work? This could be the opportunity for you.
In two years we've created a place in the Austin media landscape, and we're looking for people who can move us toward the front.
AM email newsletter, 22,500+ daily subscribers
Austonia.com, reaching 250,000+ users/month
Social media, 50,000+ followers
Success in this role is based on skills: an excellent writer, editor, visual communicator and storyteller who builds compelling stories with digital and classic elements, who can recruit and mentor contributors in doing the same.
Austin is the most interesting city in the world, and we want to cover it that way. The people, issues, opportunities, challenges, companies and cultures that make Austin dynamic and successful.
Compensation depends on experience. Benefits include PTO and employee Blue Cross Blue Shield "Silver" health coverage, with 100% of the monthly premium paid by the company.
This is a hybrid, mostly remote position. Must live in Austin.
The position reports to Austonia's CEO.
To apply, follow this link to become a candidate immediately:
https://hu9c8d8pxw6.typeform.com/to/JMkTWPwG
Or send your contact info and a link to your LinkedIn profile to hr@austonia.com.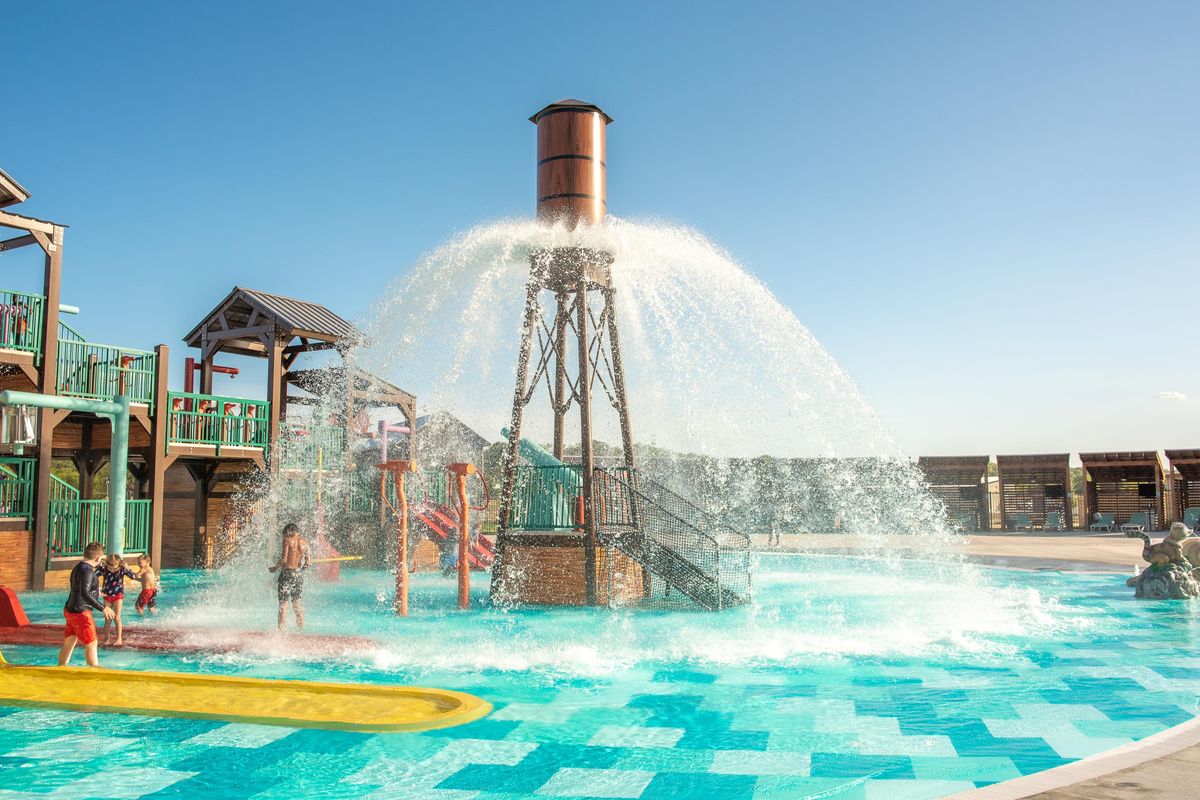 Camp Fimfo Waco
Camp Fimfo Waco, a brand new camping resort, is kicking off football and fall camping season in style! With top-notch amenities, premium accommodations, and 10 weekends of fall fun, there's no better place to have a fall camping getaway, especially if you're a Baylor football fan!
Fall promises to be a one-of-a-kind camping experience. From Sept. 16 to Nov. 24, weekends will be packed with fall-themed activities, including special Halloween weekends in October. Campers can enjoy activities like fall crafts, campground trick-or-treating, costume contests, site decorating, outdoor movie nights, and more!