Austonia AM
100% Austin news, info, and entertainment, straight to your inbox at 6 a.m. every morning.
In five minutes, you're fully informed and ready to start another great day in our city.
Get connected with our daily update
Austin physicians today face the real possibility of triage—deciding who receives care based on need or likely benefit—as the COVID pandemic threatens to overrun hospitals and spill into the convention center.
---
"Once our hospitals are overwhelmed, the best possible care can no longer be provided to each patient," Travis County Medical Society President Dr. John Abikhaled said in a video release this week. "Terrible decisions will have to be made about who receives care, and who does not."
COVID-19 Urgent Message for our Community youtu.be
Hospitals have triage policies in place, but the hope is they won't have to use them, Texas Medical Association President Dr. Diana Fite told Austonia.
"We are not at that point yet with COVID-19," she said.
But Austin officials worry that it may be close. Austin-Travis County Interim Health Authority Dr. Mark Escott recently tweeted, "Please help avoid the need for other doctors and I having to make a choice on who gets life saving care ... We are 2-3 weeks away from those kinds of decisions."

Best practices

In the aftermath of the 2009 H1N1 pandemic, the National Academy of Medicine was tasked with developing guidelines for pandemic ethics. Each state then developed its own recommendations for how to allocate vaccines, supplies, ventilators and other resources.
These recommendations, along with guidance from industry associations, helped hospitals develop their own pandemic protocols, Dr. Fite said.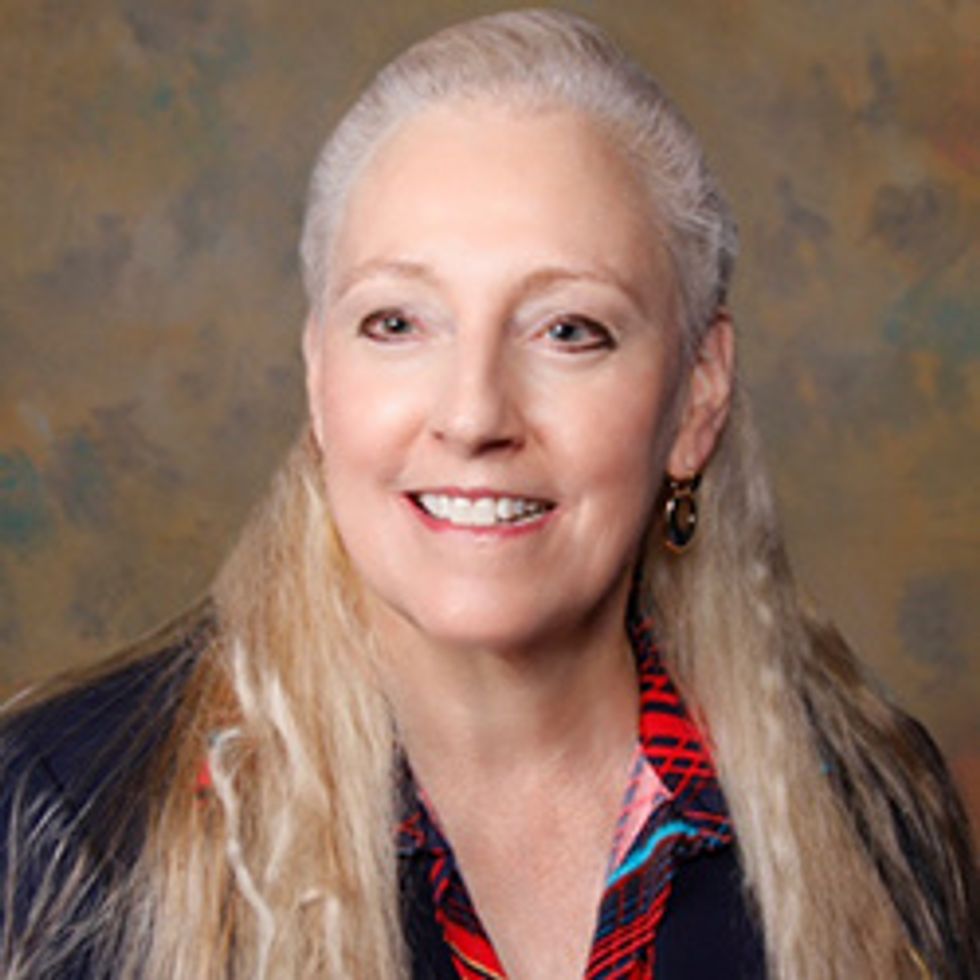 Dr. Diana Fite, Texas Medical Association president and Houston ER physician
Hospital ethics typically revolve around end-of-life decisions—when to stop treatment for a patient who is no longer benefiting from it. But in the case of a pandemic, the focus is on the scarcity of resources—how to choose which patients get treated when demand outpaces supply.

"Public health ethics do differ from, sort of, everyday clinical ethics because there's an idea that we're trying to save the great number of people from a disease," said Dr. Devan Stahl, an assistant professor of religion at Baylor University, where she teaches bioethics and medical humanities.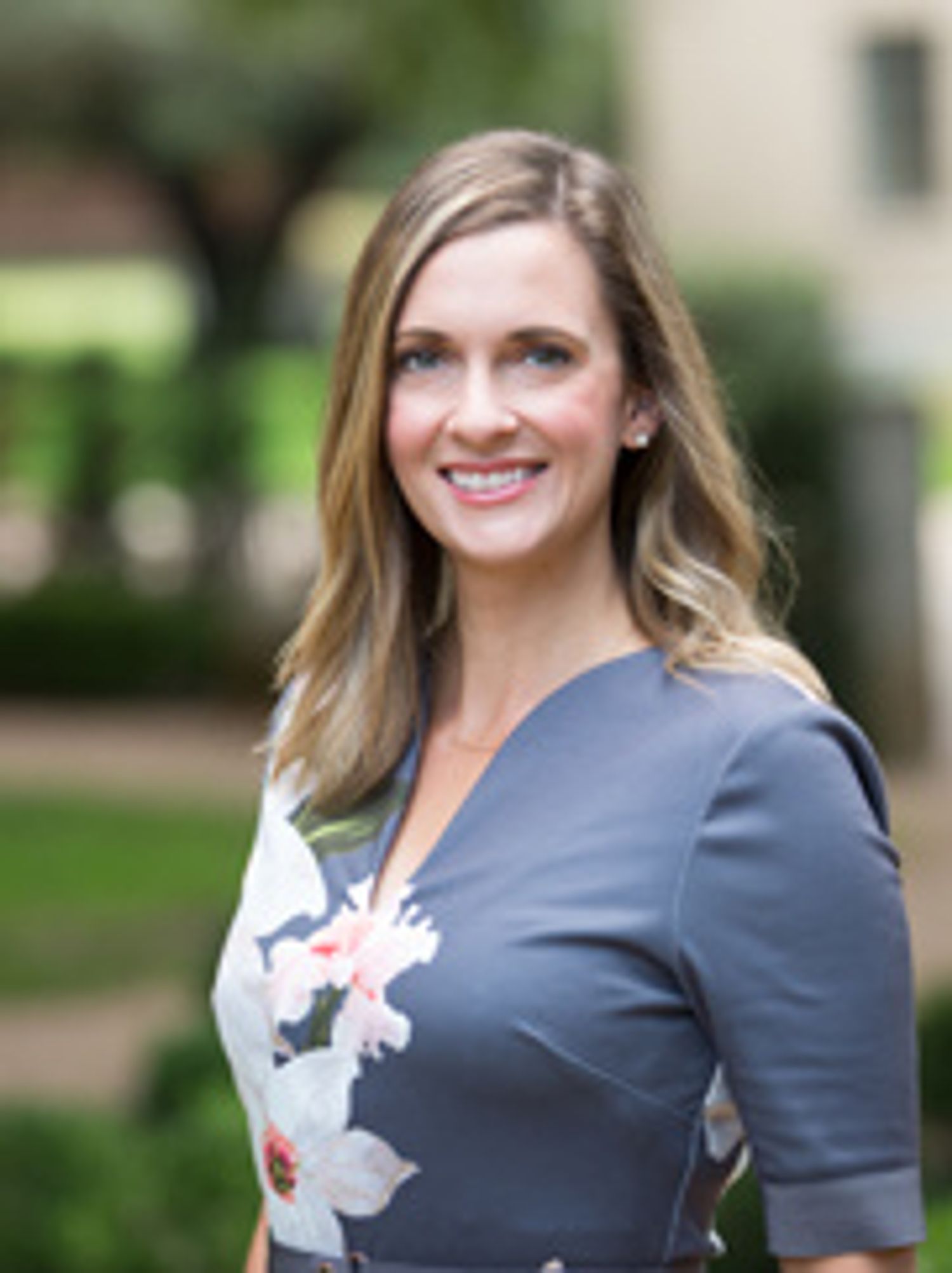 Dr. Devan Stahl, assistant professor of religion at Baylor University
The best pandemic ethics policies have a few hallmarks, Dr. Stahl said:
Triage decisions should be made by an independent team, rather than the treating physician.
They should focus on the patient's likelihood of surviving the hospital stay rather than quality-of-life judgments, which are more subjective.
And they should avoid deprioritizing care for entire groups—such as patients over a certain age, as happened in Italy, or for patients with disabilities, who are protected under federal civil rights law.
"Those kinds of policies, I think, are blatantly discriminatory," Dr. Stahl said.
The case for transparency
Hospitals are often reluctant to share their ethics policies with the public—for fear of backlash or misinterpretation.
Austonia reached out to the three major hospital systems—Ascension Seton, Baylor Scott & White Health and St. David's HealthCare—to learn more about their policies, but none were made available.
However, BSW provided a statement explaining that patients are informed, upon admission, of their right to access information about the hospital's ethics policies.
So far, the hospital system has "not seen a major change in the number or types of issues coming to our clinical ethics committees as a result of the pandemic," the statement says.
Dr. Stahl said that even though hospitals tend to guard the details of their policies around allocation of care, she favors transparency. "Unlike other hospital policies, this is a public health concern," she said.
Want to read more stories like this one? Start every day with a quick look at what's happening in Austin. Sign up for Austonia.com's free daily morning email.
Soccer, the sport of many names, is reflected on and off the pitch in the multicultural city of Austin, from fan clubs like Los Verdes to the Austin FC roster.
Spanning across four continents and 12 countries, Austin FC's roster comes from all corners of the globe.
Austin FC's first signee, Rodney Redes, hails from Paraguay. So does the club's first Designated Player, Cecilio Dominguez. Five other players' hometowns are in South America, while five others are from Europe or Africa. While most on the roster signed to Austin FC from other MLS teams, Austin FC players have played as far north as Finland, as far east as Israel and as far south as Argentina.
English and Spanish are the most spoken languages on the team, although Zan Kolmanic speaks Slovenian and the club is well-traveled, too: Jon Gallagher has lived in six countries, while Kekuta Manneh, the club's only true Austinite, left behind all he knew in Gambia to move to the city in high school.
The multiculturalism on the pitch goes hand-in-hand with the city of Austin itself. Over 30% of the city's population is of Hispanic or Latino descent, and Austin is a majority-minority city (meaning non-Hispanic Whites make up less than 50% of the population).
It's brought even the most unlikely groups together; while supporters of Liga MX and the English Premier League used to be on opposite sides of the bar, now they come together in green.
Jorge Chavez, a member of Austin FC fan club Austin Anthem, said that Austin FC helps unite a city full of travelers and move-ins.
"A lot people here are from all these different places, and they might not have that much in common with each other, but now they do," Chavez said.
Less than a week after a fatal mass shooting on Sixth Street and amid rising concerns about violent gun crime, state Republican leaders and gun lobbyists gathered for a celebratory press conference, where Gov. Greg Abbott signed into law seven bills expanding gun rights, including one allowing permitless carry.
"This is a prolific day for the Second Amendment in the state of Texas," House Speaker Dade Phelan, R-Beaumont, said at Alamo Hall in San Antonio on Thursday.
The bills take effect Sept. 1 and include:
Senate Bill 19: Prohibits state contracts with companies that plan to divest from firearm ammunition companies
SB 20: Bars hotels from prohibiting guests from bringing guns into their rooms
SB 550: Permits a person to carry a gun in any type of holster
House Bill 957: Exempts suppressors made in Texas from federal regulations
HB 1500: Designates firearms and ammunition sellers and manufacturers as essential businesses
HB 1927: Allows residents 21 years of age and older to carry a handgun without a permit
HB 2622: Designates Texas "Second Amendment Sanctuary State"
Local concerns
This expansion of gun rights comes as violent crime rates rise in major U.S. cities, including Austin, where murders were up 50% year-over-year in April.
This week, Austin police arrested two juveniles in connection with the mass shooting on Sixth Street early Saturday morning, left one dead and 14 others injured. Two months ago, a former Travis County sheriff's deputy shot and killed three people in North Austin, prompting an hours-long manhunt.
"We support the right of every law-abiding American to be able to have a weapon to defend themselves," Abbott said. "That is different from teenagers unlawfully getting access to guns to commit crime. Those are people who deserve to be behind bars for the rest of their lives."
Local public safety advocates have attributed this rise to police budget cuts, which Austin City Council enacted last August, but cities that increased their police spending are also seeing increases.
In light of rising violent crime rates, the Austin Police Department launched a gun crime prevention program in April. Although not all violent crime involves guns, gun violence is increasing and may involve stolen guns or illegally manufactured "ghost" guns. "I'm just very concerned about the number of illegally possessed firearms and how we can curb that," Interim Police Chief Joseph Chacon said during an April 15 press conference.
Rising violent crime rates continue to spur gun sales in the Austin area—and around the country. "In this increasingly dangerous world, people want to be able to protect themselves," embattled NRA President Wayne LaPierre said at the press conference Thursday. "Thank god Texas is leading the way in making that possible.
A long shot
Conservative activists have lobbied for permitless carry for years, without success. But state lawmakers reached a compromise last month after the Senate added a series of amendments to address concerns from law enforcement groups, which worried permitless carry would endanger officers and make it easier for criminals to access guns.
Lt. Gov. Dan Patrick celebrated the bill's passage, which he described as an expansion of Texans' freedoms. "The media needs to understand that you are so far out of touch with where Texans and Americans are on this issue," he said.
Nearly 60% of Texas voters opposed permitless carry, according to an April University of Texas/Texas Tribune poll. Melanie Greene, lead volunteer for the Moms Demand Action Austin group, recently told Austonia that state lawmakers are likely motivated to pursue such legislation because of a small, vocal minority of gun rights activists and the threat of drawing even more conservative opponents in primary elections.
Austin's tech labor market, which was already tight heading into the pandemic, has grown even more so as California companies flock to the capital city. It's made for a situation where employers are listening more to worker demands to fill job openings.
For tech workers—like their counterparts in the restaurant, construction and myriad other industries facing labor shortages—that means setting their own terms, such as remote work options and higher wages.
"We are living in times when the employees are the king or the queen," said Angelos Angelou, founder and CEO of local consulting firm AngelouEconomics.
A talent center
Lured by the state's business-friendly climate and Austin's growing tech scene, California-based companies such as Tesla, Oracle and TikTok built factories, relocated headquarters and opened offices. Austin posted the highest tech migration rate of any city in the country between May 2020 and April 2021, according to a recent LinkedIn analysis.
With so many new resident businesses, job growth kept pace. The Austin metro ranked fourth nationally for tech job postings growth in March, according to Silicon Valley Bank's latest State of the Markets report.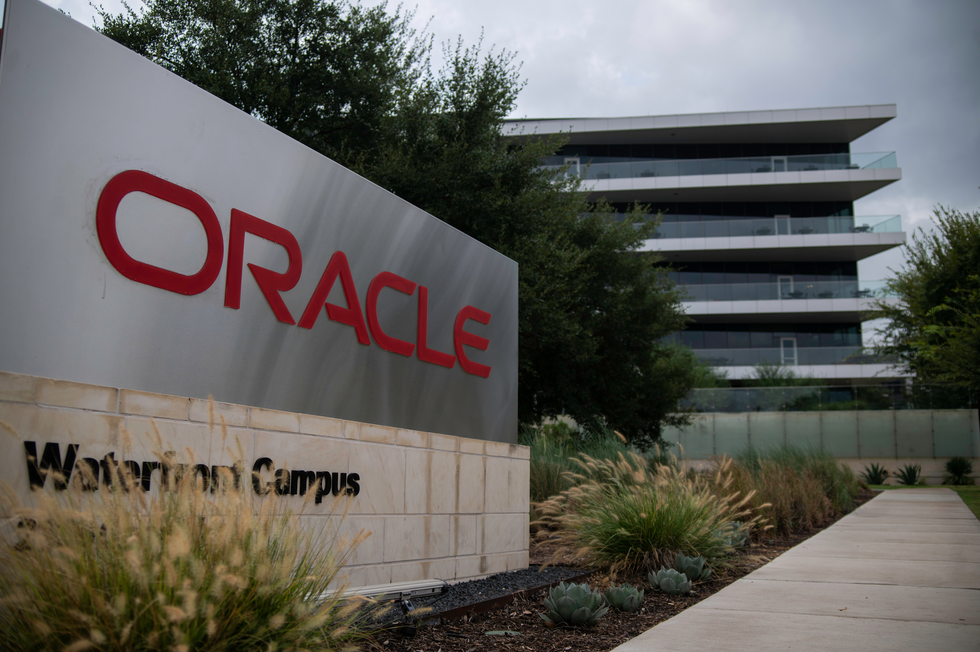 Oracle relocated its headquarters to the Riverside location in Austin. (Shutterstock)
To fill these roles, local tech companies have to look beyond the city limits. Employers poach from their competitors, recruit recent graduates from area colleges and universities or look to the national labor market for talent, Angelou said.

Summer Salazar, director of employer engagement at the University of Texas at Austin, has seen a huge influx in tech sector job postings on the university's job board in recent months. "We feel that demand," she said.
An employee's market
Jaime Cabrera, 28, recently graduated from the LBJ School of Public Affairs at the University of Texas at Austin and is looking for a policy job at a social media company. He didn't go into his job search with plans to stay in Austin but has seen various intriguing openings, citing Bumble, Lyft and TikTok. "I didn't realize how many companies are here," he said.
The tech labor market also affects employees who are not looking for a new job but instead seeking better benefits or internal policy changes from their current employer.
Lawrence Humphrey, 27, lives in North Austin and works for IBM. Shortly after the murder of George Floyd, he co-founded Tech Can Do Better, which advocates for a more equitable industry. Since then, there has been little quantitative progress in terms of more diverse hiring and other metrics. But there has been a qualitative shift. "Issues around racial equity are just far more of a priority from the perspective of the employees, so therefore it's far more of a priority for the employers," he said.
OG vs. newcomers

Although the pandemic has accelerated the growth of Austin's tech industry, the industry was already established. In the latter half of the 20th century, the city attracted big tech originators like IBM because of its enticingly low labor cost and spawned homegrown giants like Dell—trends that continue today.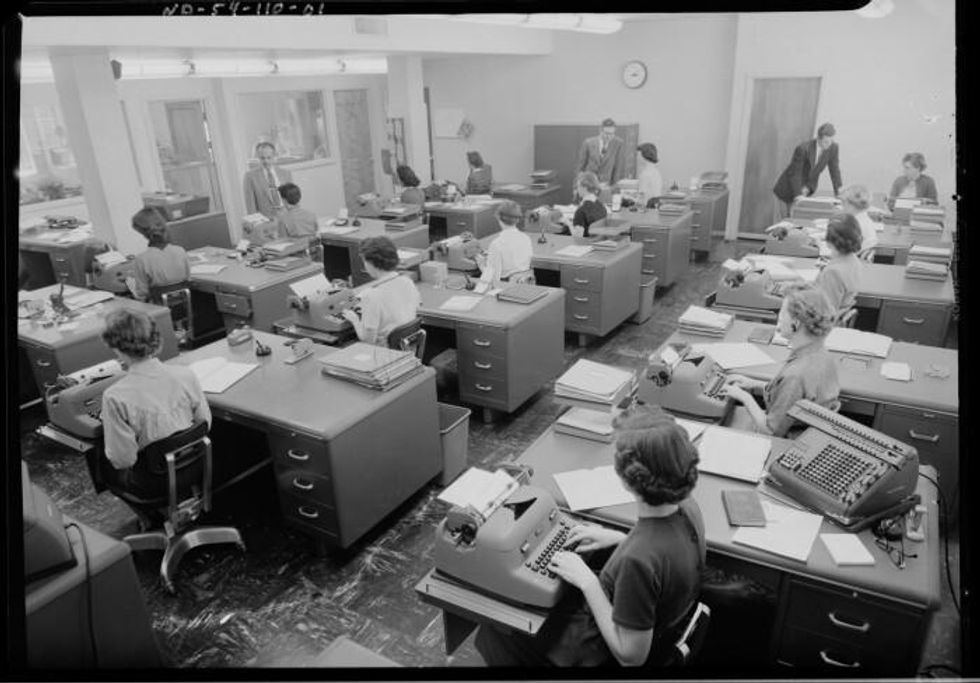 A 1954 image of IBM's Austin office. (Austin History Center)
The arrival of Silicon Valley tech transplants in other growing tech cities, such as Miami, has led to tension with the so-called old guard. In Austin, such competition has forced companies to compete for workers, leading to more mobility.

"When I was in the job market, my god if you changed jobs often—and often meant once every three years—you were considered a traitor," said Angelou, who headed the Austin Chamber's economic development department from 1984 through 1995, helping to recruit companies such as IBM, Apple and Samsung to town. "Now people change jobs every nine months, it appears, and that is considered a plus."