Get connected with our daily update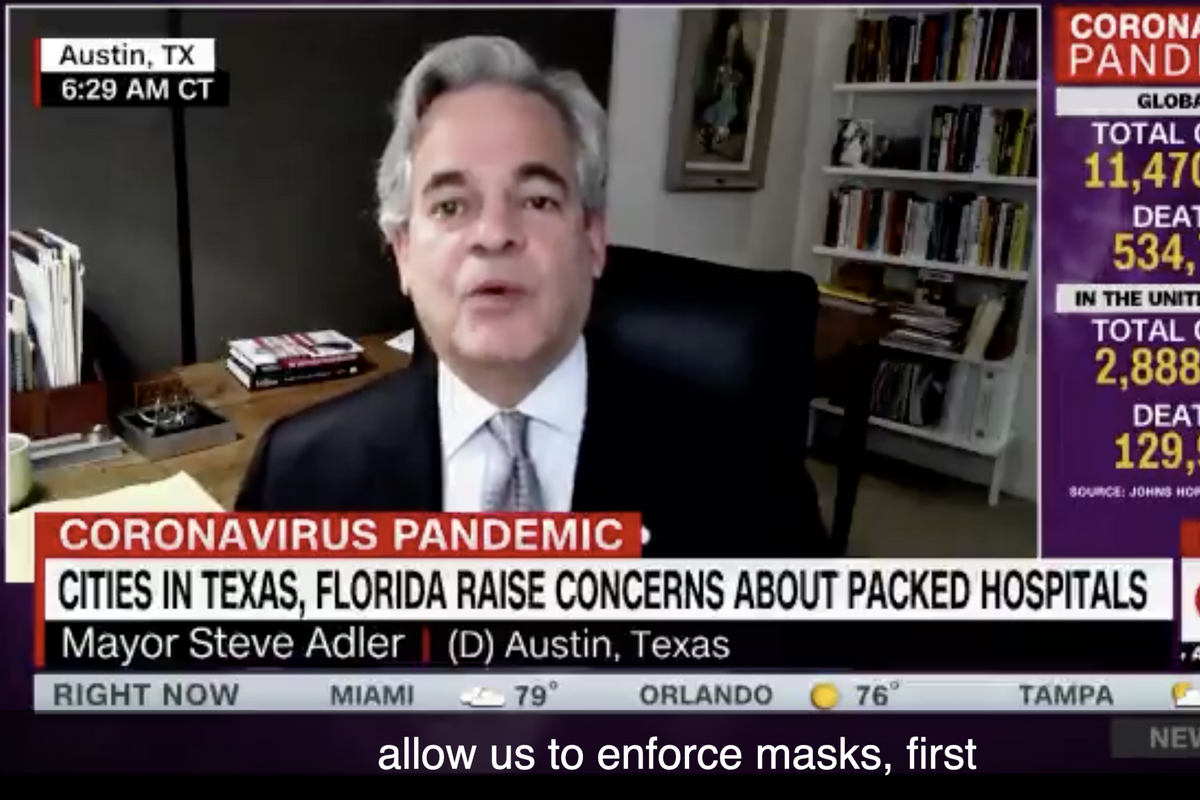 (CNN)
Austin Mayor Steve Adler said that, due to a surge in COVID-19 cases, Austin-area ICUs could be over capacity in less than 10 days.

---
"We're on a trajectory right now that we could be inundating our intensive care units here within the next week to 10 days," Adler told CNN's Dana Bash on Sunday. "We're watching the numbers on a daily basis. We may have to take more drastic action."
Adler said that "if we don't change the trajectory" of the virus, hospitals in general could be "overrun" in two weeks.
Austin Mayor Steve Adler on infection numbers in his city: "If we don't change the trajectory, then I am within two… https://t.co/1Md5QCjNEL

— State of the Union (@State of the Union) 1593956435.0
Adler has already, as of Friday, banned outdoor gatherings of more than 10 people, but he said he would like the governor to give local officials more leeway on additional restrictions that could be implemented as early as Wednesday.
"I don't know that the governor needs to do a statewide order at this point," Adler said. "But I want him to give us locally the ability to be able to do it, so that—so that I would have the ability to do that on Wednesday in my city."
Adler's office said Sunday night that the city will see new numbers from the University of Texas COVID-19 Modeling Consortium on Wednesday, along with an update from Austin-Travis County Interim Health Authority Dr. Mark Escott. The findings will be presented publicly Thursday.
Dr. Escott said last week that he would recommend a shutdown if the seven-day rolling average number of hospitalizations in the Austin area reaches 70. As of Sunday night, that average was 61.6.
Considering a stay-home order, if he can
Adler said Monday he is considering a stay-home order for the city due to the rising number of coronavirus cases and hospitalizations.
"It's something that we're considering," he said during a second appearance on CNN. "It's only to be used as a last resort."
As Adler said later in the interview, it's not clear that cities can institute stay-home orders without additional authority from Gov. Greg Abbott. "That's the conventional wisdom," he said.
Emma Freer contributed additional reporting.
This article has been updated with additional comments from Adler.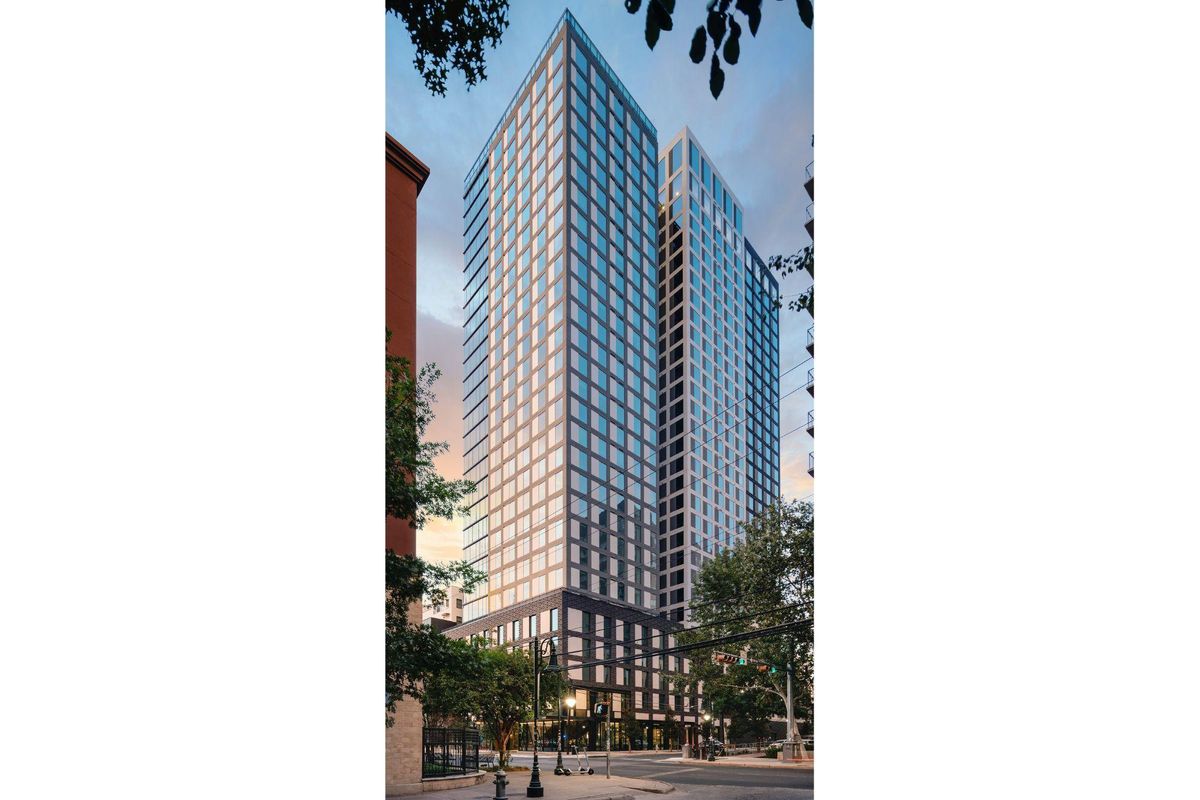 Move-in has started for a new 300-foot tower a few blocks away from the University of Texas at Austin.
Known as Waterloo Tower, the fully leased building totals 229,728 square feet and is located off of the Drag, along 24th Street. The Austin-based developer, LV Collective, says this location offers easy access to West Campus restaurants and shops and connects residents to the UT campus.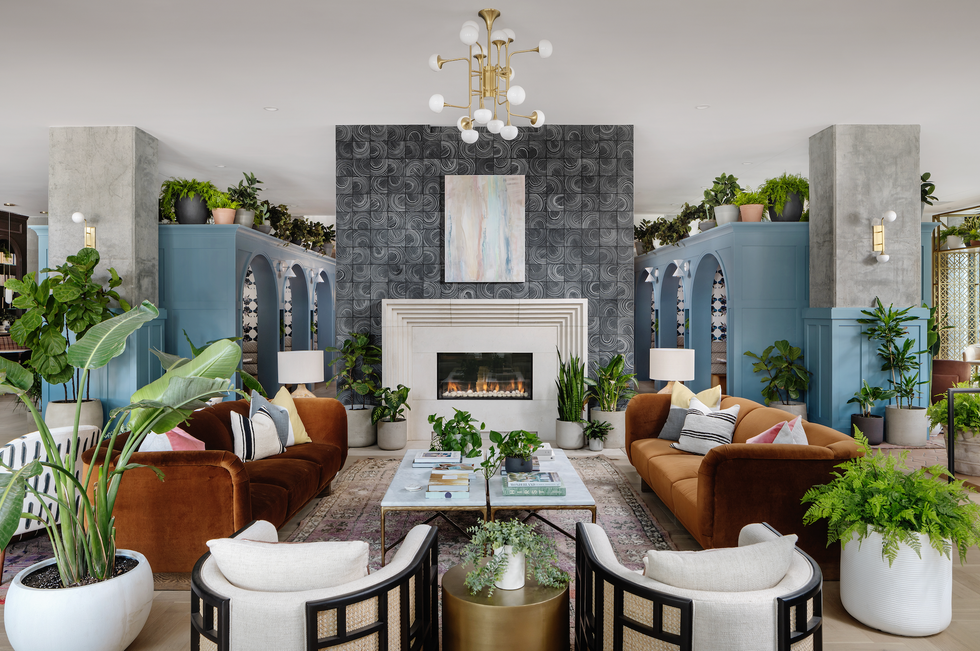 With 241 units and 796 beds, residents have perks like Daydreamer Coffee in the lobby and a rooftop amenity level. The rooftop has unobstructed views of downtown Austin and the UT campus, plus private cabana-style seating areas, a hot tub and waterfall edge pool.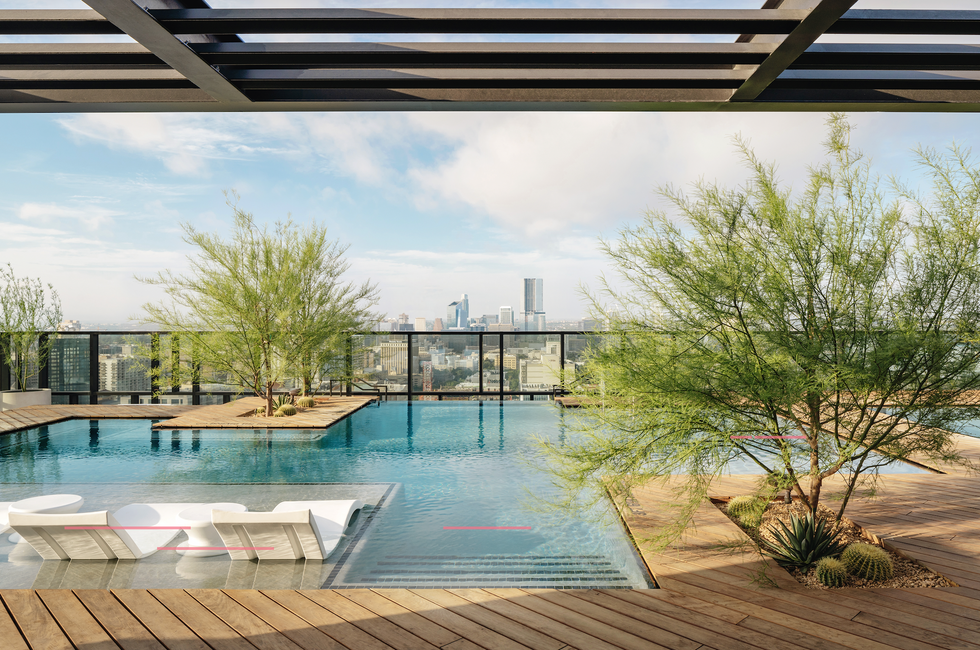 The building broke ground in 2020 near the start of the pandemic and was completed ahead of schedule. LV Collective CEO David Kanne noted the particular care to the interiors that ensured the building was "thoughtfully-designed with spaces that capture the vivacity of UT Austin students, as well as provide our residents and guests with an amenity-rich experience designed to accommodate and enrich the college lifestyle."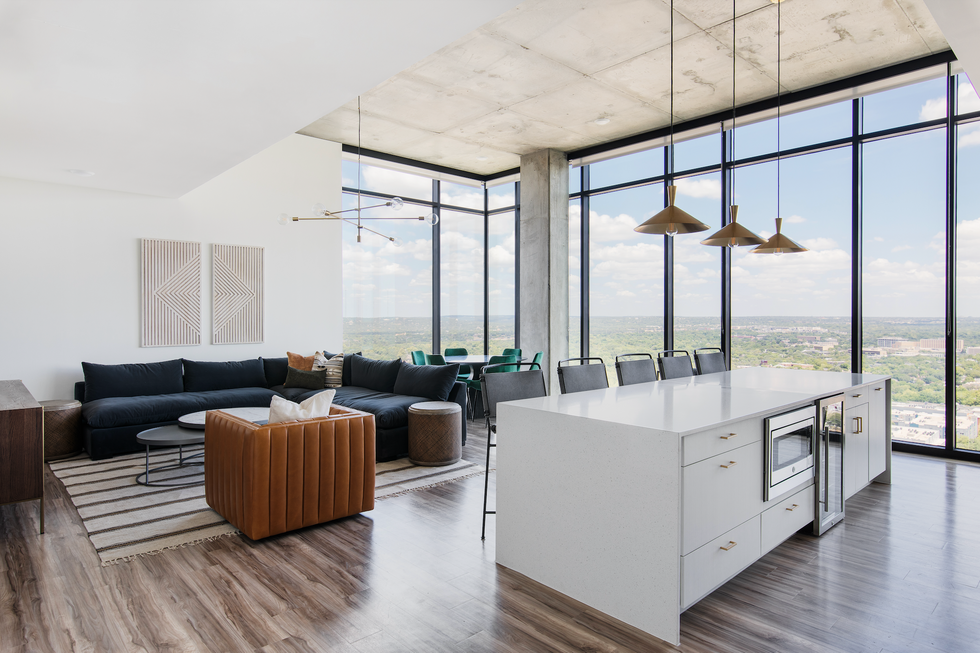 The tower came to be through an amendment to the University Neighborhood Overlay in 2019. It allows developers to build more units than are allowed by a site's base zoning if they agree to set aside a portion of units for income-restricted affordable housing. So Waterloo Tower allocated two floors of the 30-story tower to affordable housing.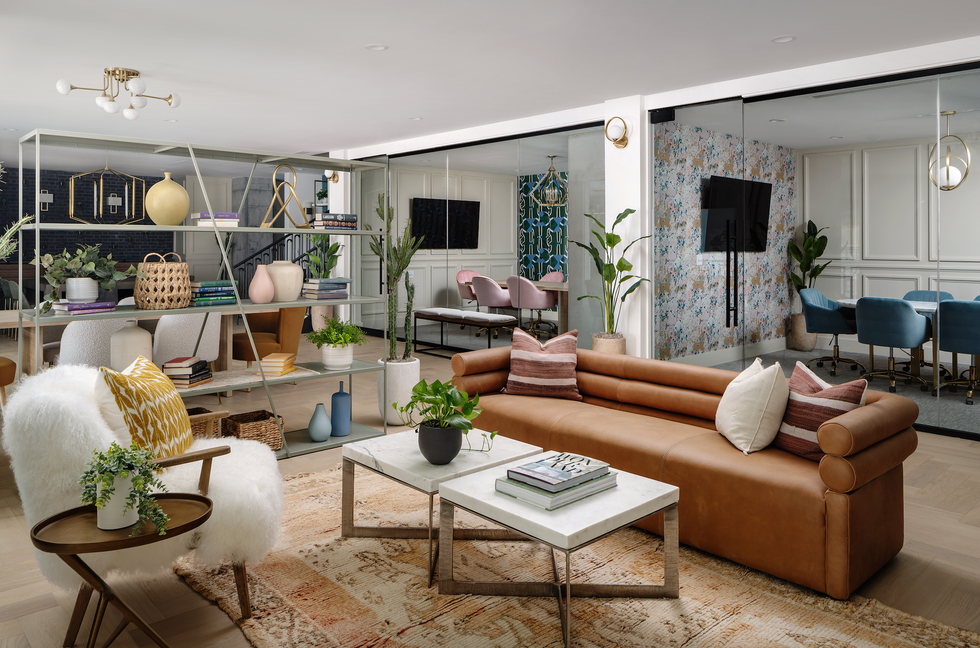 The architecture of the project was taken on by Austin-based architects BOKA Powell and TBG Partners for landscaping while interiors were carried out by Chelsea Kloss.
Other student developments by LV Collective include West Campus buildings The Ruckus and Moontower.