Get connected with our daily update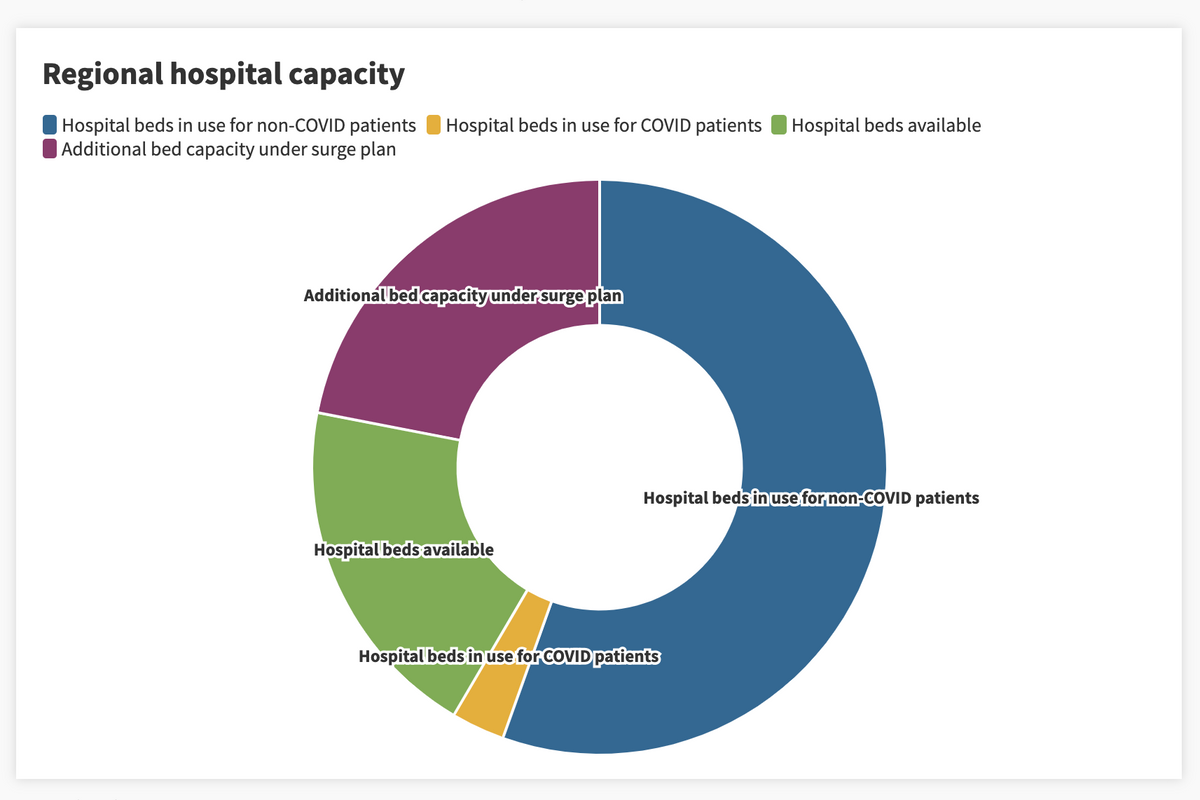 (State of Texas, city of Austin/Emma Freer)
Austin officials had their third press conference in six days on Monday to discuss concerning trends in COVID-19 caseloads and hospitalizations.
---
While current hospital capacity is in "good shape," Austin-Travis County Interim Health Authority Dr. Mark Escott said, he is concerned that that data points to a coming surge.
Although local jurisdictions are unable to enforce masking or interfere with the state's reopening plan, Austin Mayor Steve Adler and former Travis County Judge Sarah Eckhardt pleaded with residents to recommit to wearing masks and social distancing while in public to slow the spread of the virus, which they said is picking up speed.
The city also updated its local Stay Home-Work Safe order to "strongly encourage" businesses to operate at 25% capacity or less.
Austin Public Health also advanced the local threat level on Monday from stage 3 to stage 4, according to the five-stage system its staff developed with the COVID-19 Modeling Consortium at the University of Texas. At this stage, it recommends residents limit social interactions to groups of 10 or fewer and avoid unnecessary trips.
Below, we answer some questions about how we got here, why officials are worried and what the future holds.
Mayor Steve Adler, former Travis Co. Judge Sarah Eckhardt and Austin-Travis County Interim Health Authority Dr. Mar… https://t.co/MW6ZXzDmAx

— Emma Freer (@Emma Freer) 1592249751.0
Why were we upgraded to the next stage of COVID-19 risk?
The trigger for the upgrade was that the county hit a rolling 7-day average of at least 20 new hospital admissions daily on Sunday.
While Dr. Escott said at the press conference that there is currently plenty of hospital capacity in the five-county region, he added that an increase in daily hospitalizations indicates an alarming trend.

Why are local officials so focused on this rolling average of new hospital admissions?
With the help of the UT consortium, local health authorities and elected officials arrived at what they have called a trigger point. Once daily new hospital admissions exceed 20, on average, the region either needs to pull back on reopening or prepare for a surge.
"Epidemics don't grow in a gradual way," consortium director Dr. Lauren Ancel Meyers told Austonia last week. "What happens is they look really flat and then suddenly they bend upwards and they become very alarming very quickly."
We've heard about a coming surge for months. But right now there are 129 COVID-19 patients hospitalized and a regional capacity of 4,300 beds. This seems like plenty, even if caseloads are increasing, right?
The 4,300-bed total is the maximum capacity provided under APH's surge plan and includes interventions such as field hospitals. The number of staffed hospital beds in the region is lower: 3,356, according to the state department of health.
Most of these beds are currently occupied by non-COVID patients, such as those being treated for cancer, recovering from heart attacks and dealing with injuries. The current occupancy rate is 70%, Dr. Escott said at the press conference.
So the total number of available hospital beds is 842, per the state data. ICU capacity is 115 beds, and there are 389 ventilators available.
This may seem like a comfortable surplus; at 20 new hospitalizations a day, on average, it would take around 42 days to fill up those available beds, assuming no one was discharged. But local officials stressed that, as the virus spreads, it will do so at an exponential rate—not an incremental one.
"Our hospitals are in good shape right now," Dr. Escott said, urging residents in need of health care not to avoid or postpone seeking it. The concern is in three to five weeks, if this trends continues, he said.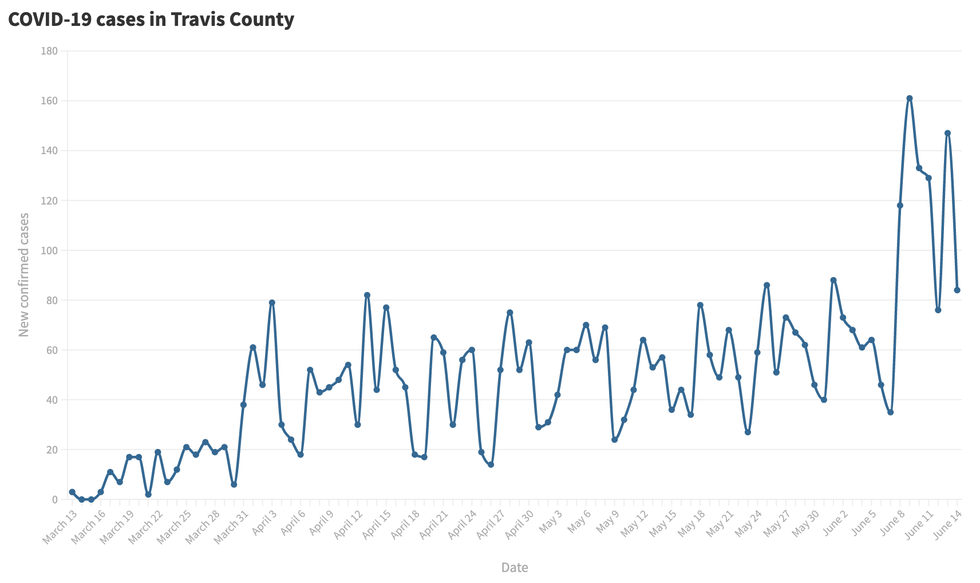 You wrote about increased testing recently. Shouldn't we expect an increase in the number of confirmed cases to follow?
Earlier this month, APH expanded access to its free testing service to asymptomatic residents following mass protests against police brutality. Thousands of residents took advantage.
But local health authorities say there is other evidence—such as increased hospitalizations and a rising positive rate among those who are tested—that the virus is gaining speed.
Hospitalizations are "the most reliable, though slightly delayed, indicator of the changing rate of spread," according to a May 18 report by researchers at the COVID-19 Modeling Consortium at the University of Texas at Austin.
Dr. Escott also raised concern about the increasing rate of positive COVID-19 test results. During a press conference last week, he said the local positive rate had recently jumped from around 5% to 9.3%.
"Once we enter this trajectory, it's very difficult to get out," he said.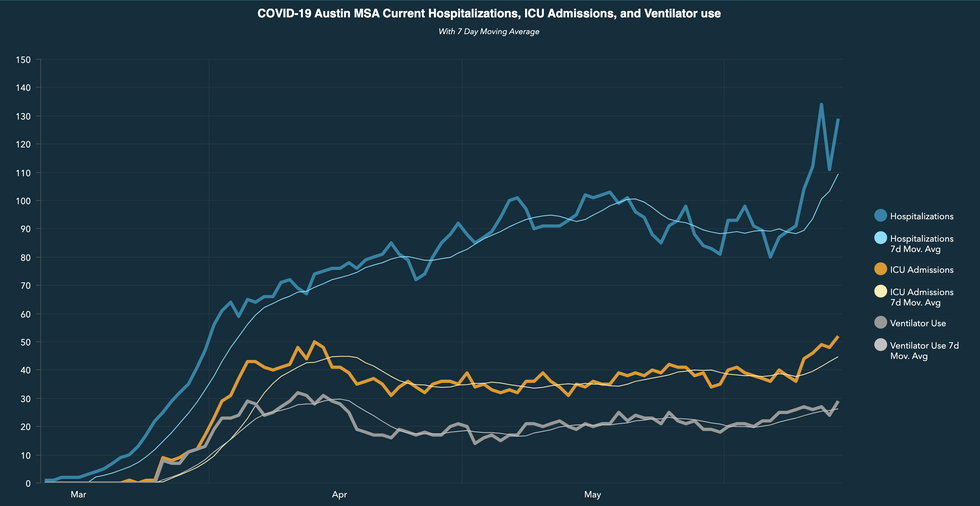 The county's COVID-19 dashboard charts hospitalization data. Recently, there has been an uptick.
(Travis County COVID-19 Public Dashboard)
What can local officials do to slow this surge?
Texas Gov. Greg Abbott has prevented municipalities from instituting stay-home orders in conflict with the state's rules or mandating public masking. As a result, city and county governments are legally only able to make recommendations for how residents might respond.
To this end, the city of Austin amended its Stay Home-Work Safe order to strongly encourage—"because we can't mandate it," Adler said Monday—that reopened businesses operate at a minimal indoor capacity and provide services remotely, as much as possible, such as through curbside delivery.
And local officials have repeatedly stressed the need for residents to adapt their behavior—wearing masks and social distancing, chief among them—voluntarily.
"The best that we can provide as government officials is the best information," former Eckhardt said at the Monday press conference, "so that we can all make the best individual choices."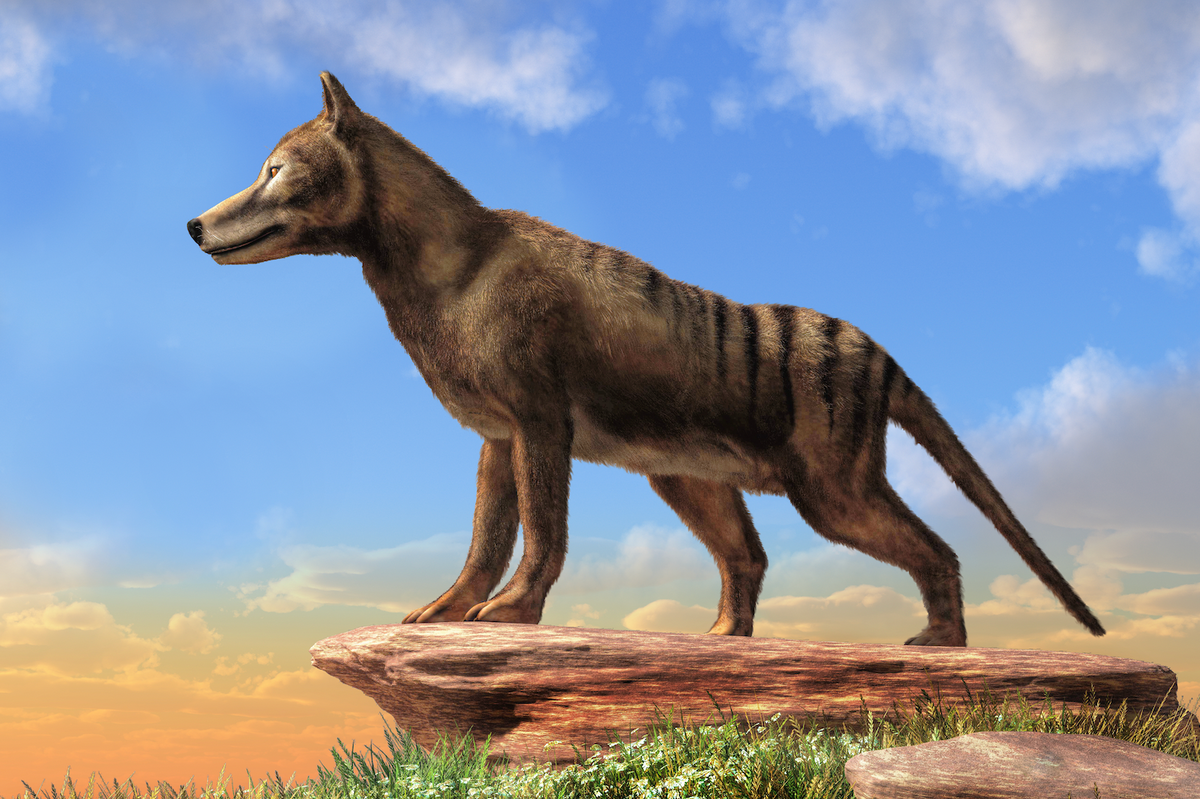 Genetic engineering company Colossal Biosciences announced it has started de-extinction of the thylacine, also known as the Tasmanian tiger.
Partnering with the University of Melbourne and its Thylacine Integrated Genetic Restoration Research Lab on these efforts, Colossal says bringing the tiger back could "re-balance the Tasmanian and broader Australian ecosystems."
"With our planet's biodiversity at risk, we will continue to contribute scientific resources to preserving the species and ecosystems necessary to sustain life," CEO Ben Lamm said.
Founded last year, Colossal aims to further develop technologies for marsupial conservation efforts and say they are the first to apply CRISPR technology for the purpose of species de-extinction.
The company has its headquarters in Dallas with Austin ties through its software and hardware team. Also with Lamm, who is former CEO of Austin AI company Hypergiant.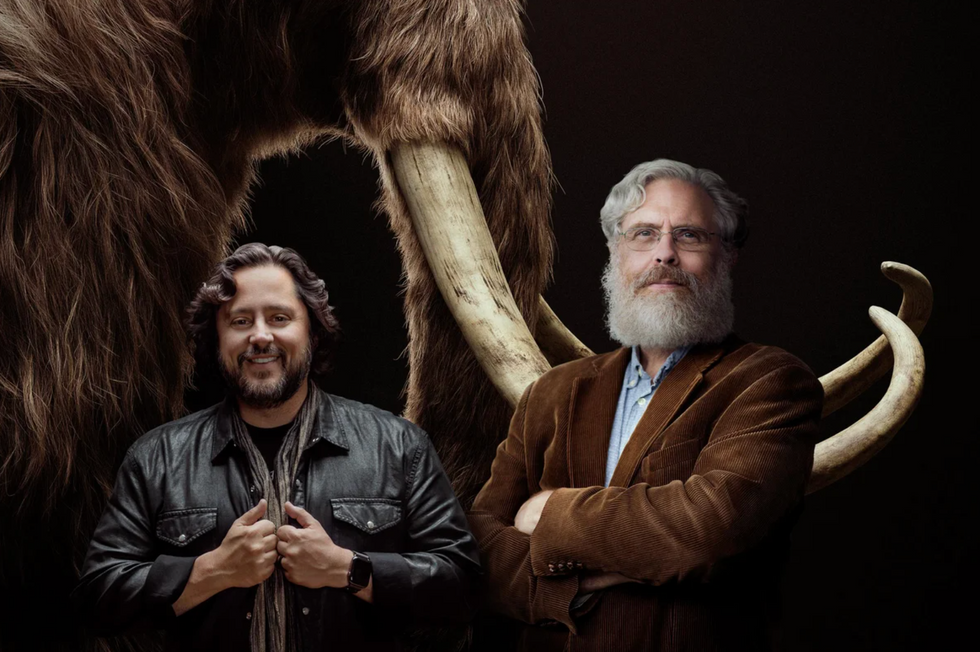 Ben Lamm and co-founder George Church
The Tasmanian tiger marks Colossal's second de-extinction project. Before its work on the Australian marsupial that was eradicated nearly a century ago, Colossal announced its plans to resurrect the woolly mammoth.
Now, Lamm said they are thrilled about teaming up with the Melbourne lab, which is headed by Andrew Pask, a marsupial evolutionary biologist and Tasmanian tiger expert.
Pask said this is a "landmark moment" for marsupial research and that the technology from the project will influence the next generation of conservation efforts.
"Additionally, rewilding the thylacine to the Tasmanian landscape can significantly curb the destruction of this natural habitat due to invasive species," Pask said. "The Tasmanian tiger is iconic in Australian culture. We're excited to be part of this team in bringing back this unique, cornerstone species that mankind previously eradicated from the planet."
\u201cIntroducing Texas #pumas reinvigorated the Florida panther population.\u201d

— Colossal Biosciences (@Colossal Biosciences) 1655137149
Colossal points to the reintroduction of wolves to Yellowstone and the Tasmanian Devil to Australia as examples of the importance of rewilding species to their original habitats. Through that, Colossal says, damaged ecosystems can be restored and revitalized.
To achieve the successful birth of the Tasmanian tiger, Colossal says advancement of current marsupial assisted reproductive technology is required. The work goes beyond the Tasmanian tiger though and Colossal says this technology will be instrumental in the preservation of marsupials at large. The company notes this is especially important in Australia, which faces a fast rate of biodiversity loss and where marsupials are highly concentrated.
Colossal boasts investors like nature gaming group Untamed Planet and local Australian non-profit WildArk, as well as actors the Hemsworth brothers.
"Our family remains dedicated to supporting conservationist efforts around the world and protecting Australia's biodiversity is a high priority," Chris Hemsworth said. "The Tassie Tiger's extinction had a devastating effect on our ecosystem and we are thrilled to support the revolutionary conservation efforts that are being made by Dr. Pask and the entire Colossal team."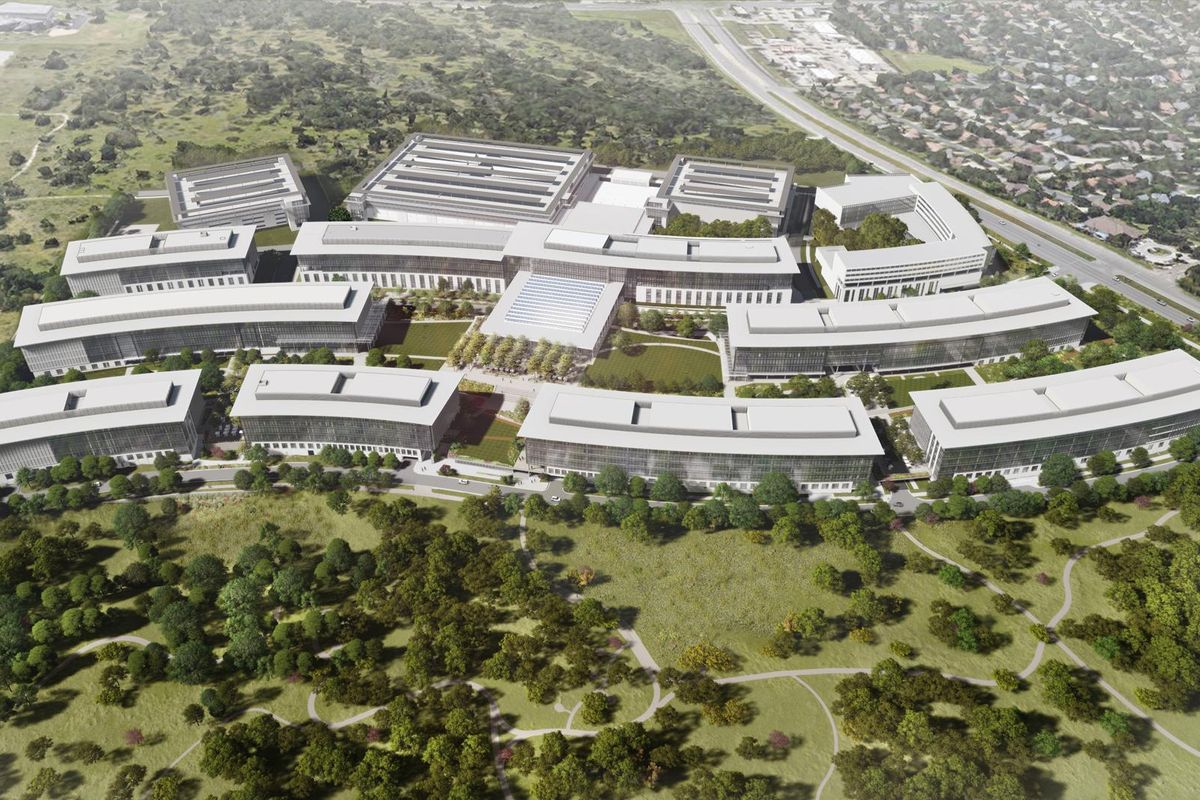 Construction on additional structures for Apple's Northwest Austin campus could start in February.
The August filings with the Texas Department of Licensing and Regulation are the latest glimpse at the campus that was announced in December 2018. The campus is expected to be 3 million square feet with 12 office and amenity buildings, parking garages and other facilities once it's finished.
Plans on the three structures in the filings are estimated to total $279 million and are expected to reach completion by February 2025.
One of the planned structures is a $100 million five-level building. International firm HKS Architects, which opened an office in Austin earlier this year, is listed as the designer.
Another multi-story building also designed by HKS is expected to be 298,977 square feet and cost $118 million.
The last structure in the filing is a $61 million parking garage with nine levels and 3,500 spots for cars.
The initial phase of the tech giant's campus could welcome 5,000 employees and maybe even reach 15,000 upon completion, Apple has said.