Get connected with our daily update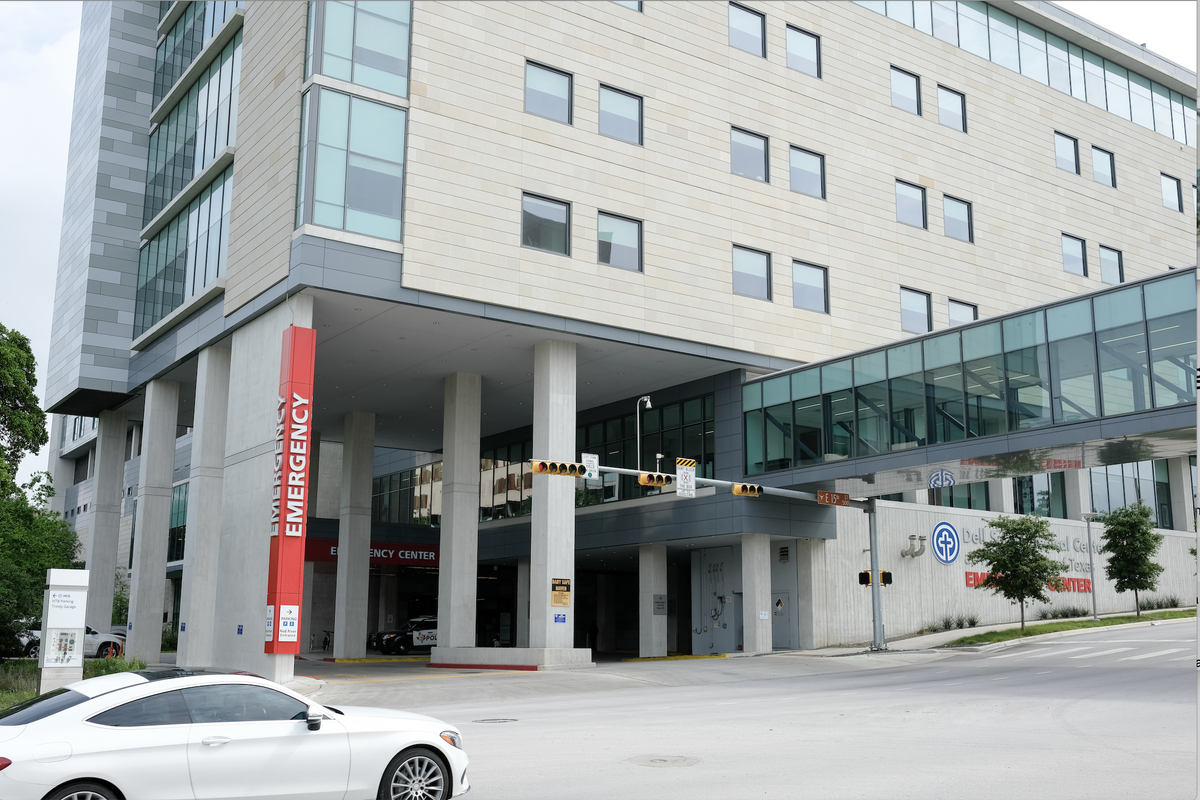 (Charlie L. Harper III/Austonia)
Austin Public Health will work to determine if additional COVID-19 restrictions are warranted following a jump in the average number of daily hospital admissions and concerns about ICU capacity.
---
"If we're at that trigger point, then we expect that decision to be made in the next 24 hours," Austin-Travis County Interim Health Authority Dr. Mark Escott said during a press conference Wednesday morning.
The county's seven-day moving average of daily hospital admissions leapt from 64.6 to 74.8, hours after local health officials said that, for several weeks, there have been more patients in hospitals with the coronavirus than reported.
Considering Stage 5
Surpassing 70 average daily hospitalizations puts the Austin area above the threshold for Stage 5 COVID-19 risk, according to APH guidelines, but local officials have so far held off on implementing any new restrictions.
Dr. Escott will meet with Austin's hospital executives and researchers at the University of Texas at Austin later today to decide if the current situation warrants a Stage 5 designation.
He said previously that if the average number of hospital admissions reaches 70, he would recommend a second shutdown to local elected officials—though they don't technically have the power to do so without the governor.
In the meantime, Dr. Escott urged Austinites to voluntarily stay home and reduce their social interactions by 90% as most did during the city's April shelter-in-place order.
"We want you to go back to those days," APH Director Stephanie Hayden said at the press conference.
Hospital capacity and personnel
Ascension Seton, Baylor Scott & White Health and St. David's HealthCare provided updated occupancy rates Tuesday evening. Collectively, the three hospital systems have 2,473 staffed beds, of which 76% are occupied. Of their collective 483 ICU beds, 85% are filled.
Sarah Eckhardt, special assistant to Travis County Judge Sam Biscoe, told the Austin American-Statesman Tuesday that the Austin Convention Center is being prepared as a field hospital.
Hospital CEOs raised concerns about ICU capacity during a phone call last week, Dr. Escott said, with the main issue being personnel.
"It doesn't do us much good if we have a bed and equipment without the staff," Dr. Escott told commissioners. "So we have to have the space, the stuff and the staff—all three things—in order to make a hospital bed work."
APH is working with the federal and state governments as well as independent contractors to increase staffing levels and allow for increased ICU capacity within area hospitals.
Austin, and the state of Texas, are facing a surge and will likely need to recruit nurses, physicians and other staff from around the country to meet demand.
"We saw a number of nurses and physicians from Texas going to New York when they were facing a surge," Dr. Escott said.
The COVID-19 Modeling Consortium at the University of Texas will provide updated projections, including about local ICU capacity, later today.
This article has been updated as more information was made available.
Want to read more stories like this one? Start every day with a quick look at what's happening in Austin. Sign up for Austonia.com's free daily morning email.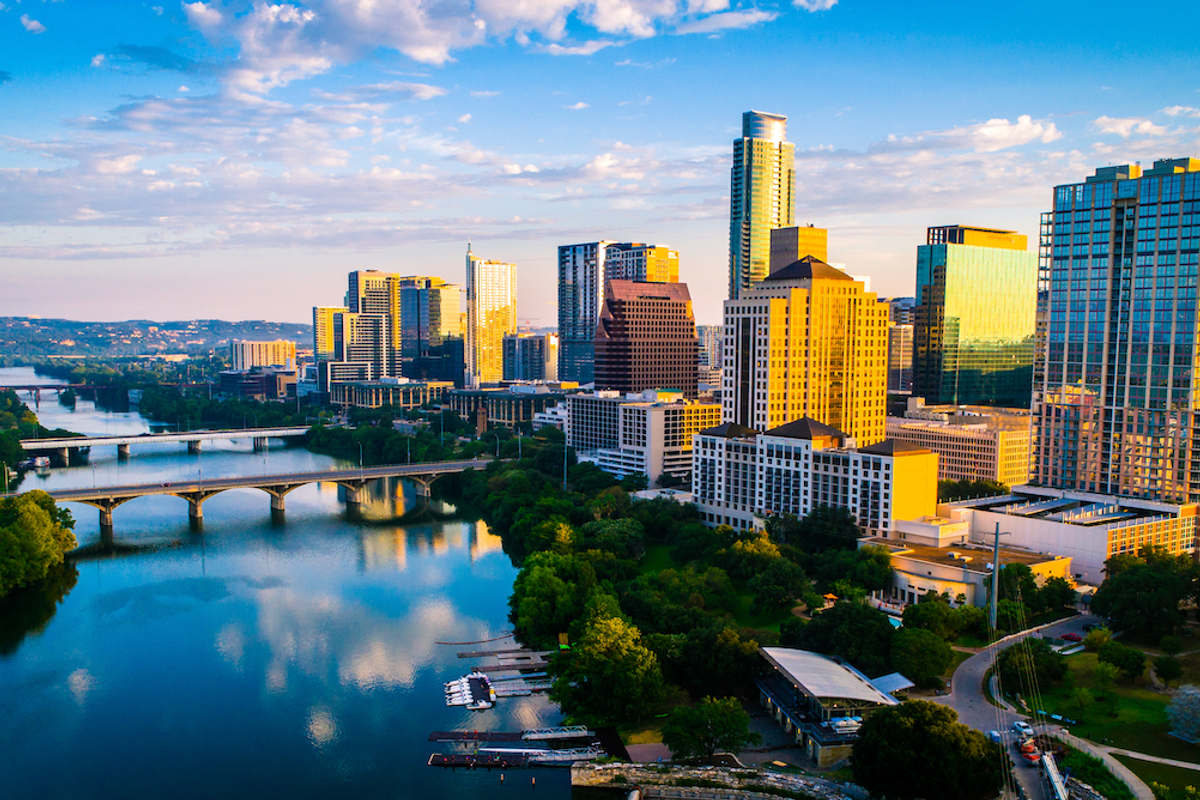 For years Austin has been one of the top 5 places to live in the U.S., according to an annual ranking from U.S. News and World Report. But this year, Austin dropped out of the top 10.
The publication ranked Austin at No. 13, down from No. 5 last year, No. 3 in 2020 and No. 1 in 2017, 2018 and 2019. Cities ranking in the top this year were No. 1 Huntsville, Alabama, No. 2 Colorado Springs and No. 3 Green Bay, Wisconsin.
So why did it rank lower this year?
The hot housing market is part of the reason. The report states "Austin offers a lower value than similarly sized metro areas when you compare housing costs to median household income."
Still, Austin was the highest-ranked Texas city on the list. Adding to its desirability are its live music capital roots and the growing tech scene. The next Texas area on the list was Dallas-Fort Worth coming in at No. 32.
U.S. News says it analyzed 150 metro areas in the U.S. to make the list based on the quality of life, the job market, the value of living there and people's desire to live there.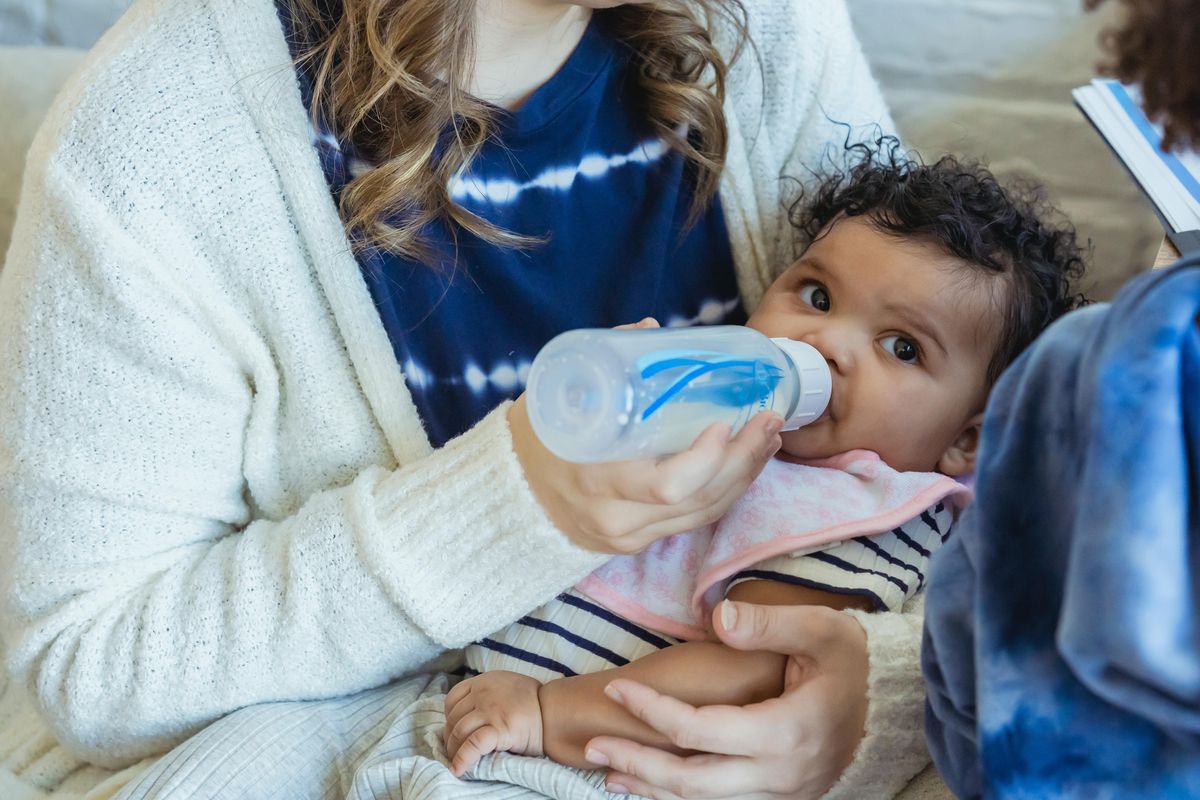 Austin parents and grocery store shelves are feeling the effects of a nationwide baby formula shortage.
Caused mostly by a February recall due to contamination issues, followed by the Abbott Nutrition factory closure in Michigan, the shortage has left Austin shelves barren. However, earlier this week, U.S. officials announced a plan with the facility to restart production.
In the meantime, local parents in crisis have turned toward the Mother's Milk Bank to keep their babies fed.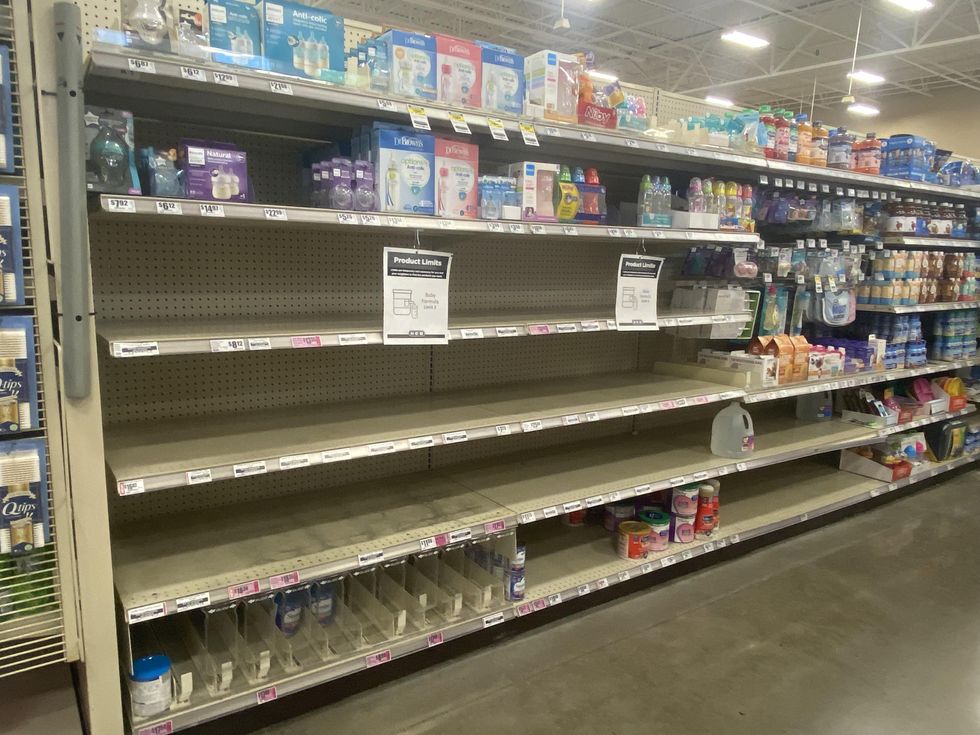 HEB on East 7th has been picked clean of formula and is limiting purchases. (Laura Figi/Austonia)
The milk bank—which takes donations from lactating mothers and dispenses milk to babies in the NICU—has been helping feed upwards of 30 families in need as the formula supply tightens.

According to the bank's executive director Kim Updegrove, Mother's Milk Bank has seen an uptick in calls from parents with healthy babies in need of help since the shortage began.
"We aren't used to hearing from families with healthy infants," Updegrove said. "They're typically very upset, angry, frustrated, sobbing—it's scary to not be able to feed your infants. So in the past few weeks, those calls have been significantly increasing."
Mothers are only able to donate if they are within a year postpartum, so Updegrove said they are constantly bringing on and retiring donors. While donors had been on a 30% decline leftover from 2021 when the shortage began, Updegrove said the shortage has led to mass community interest and more than 90 prospective donors in just the past few days.
"We and other milk banks are experiencing significant interest from the community—becoming milk donors and helping to turn around this crisis," Updegrove said. "Every infant needs to be fed, every one of us can relate to that need, and we need to make sure as a community that it happens."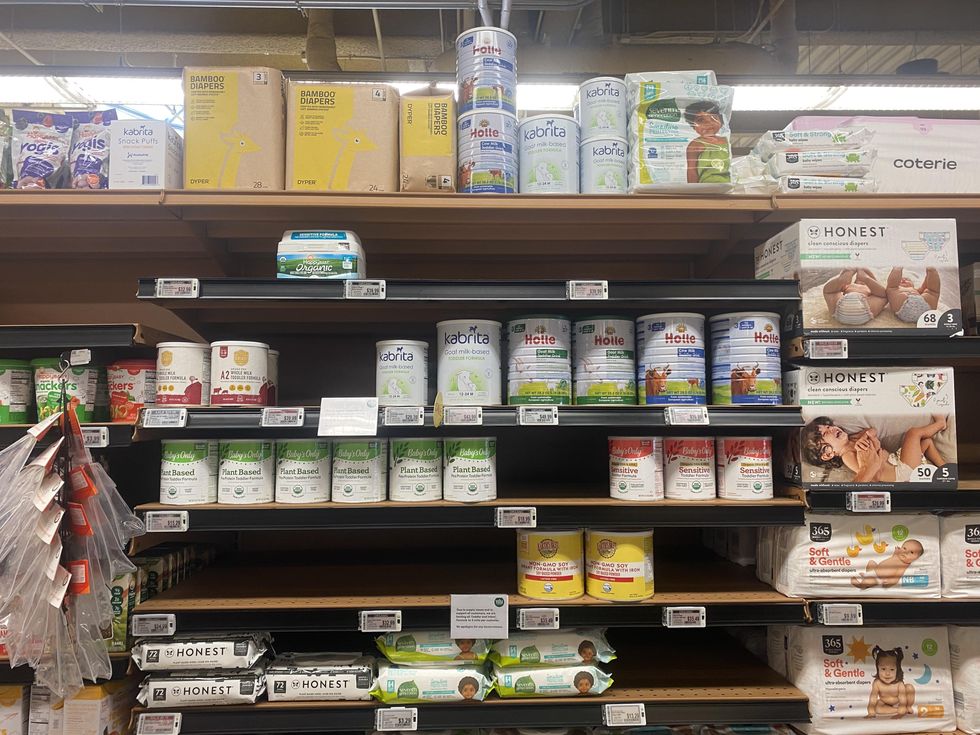 Whole Foods downtown was also cleaned out of typical formula. (Laura Figi/Austonia)
While you may still be able to find formula at places like Whole Foods—which currently has goat milk, soy and plant-based formula in stock—Updegrove said it might not be what a baby needs.
Updegrove said it is best to buy types that say "infant formula," as they are FDA approved and will provide the nutrients, vitamins and minerals a baby needs. Plant-based, homemade, non-cow's milk or diluting formula may not provide the same nutritional value.

As the community navigates the shortage, Updegrove said the most important way to help out is to not panic buy or stockpile.
"This is a crisis for families," Updegrove said. "This is the time for the community to gather together and figure out what everyone can do to help families with young infants."