Get connected with our daily update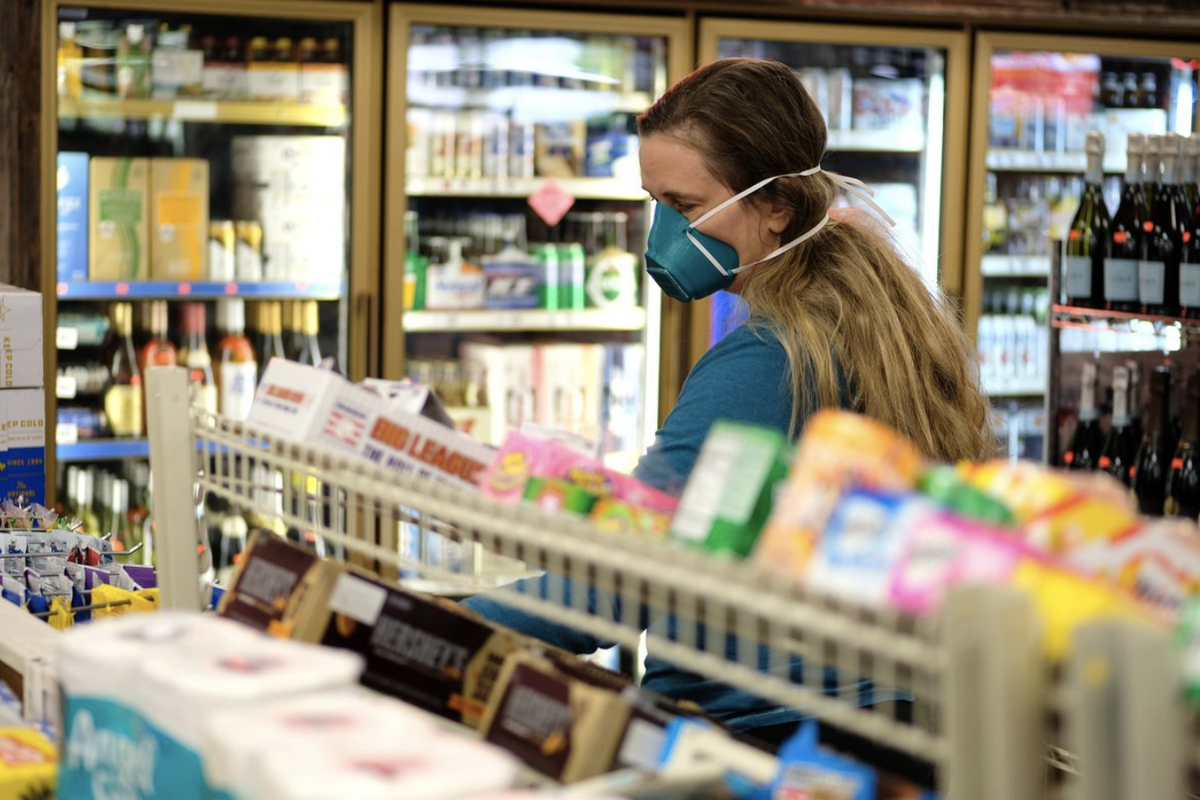 (Charlie L. Harper III/Austonia)
Austin Mayor Steve Adler issued an order that requires businesses to mandate masks for customers and people who work there after a similar order issued by the Bexar County judge received the governor's approval.
---
"The Governor has now given us a path and we will act consistent with his statement," Adler said in a statement Wednesday night. "During this time, we will transition to a more direct order on masks, working with our business community so our whole city moves forward together and so that everyone can get prepared."
I have issued a supplemental order directing businesses to come up a simple safety plan over the next several days. https://t.co/uZGePEzeLH

— Mayor Adler (@Mayor Adler) 1592435508.0
Travis County Judge Sam Briscoe is considering a similar order, a spokesperson confirmed via text.

Previous efforts by local officials—including in Austin—to require masking have failed because of a May 1 executive order issued by the governor that explicitly prevented jurisdictions from mandating that people wear masks in public.
But Bexar County Judge Nelson Wolff issued an order earlier today that requires businesses to make customers and employees wear masks while on the premises. Businesses have until Monday to comply, or risk a $1,000 fine.
During an interview with KWTX earlier today, Abbott said his executive order prevents local governments from requiring that individuals wear masks—but businesses are fair game.
"It turned out earlier today that the county judge in Bexar County finally figured that out," he said.
Abbott continued, explaining that businesses have "always had the opportunity and the ability, just like they can require people to require shoes and shirts, these businesses can require people to wear face masks if they come into their businesses."
Yesterday, Adler and eight other Texas mayors wrote Abbott a letter seeking the authority to regulate the use of face coverings in their cities amid the continued spread of COVID-19.
"We should trust local officials to make informed choices about health policy," the groups wrote. "And if mayors are given the opportunity to require face coverings, we believe our cities will be ready to help reduce the spread of this disease."
This article has been updated from the original.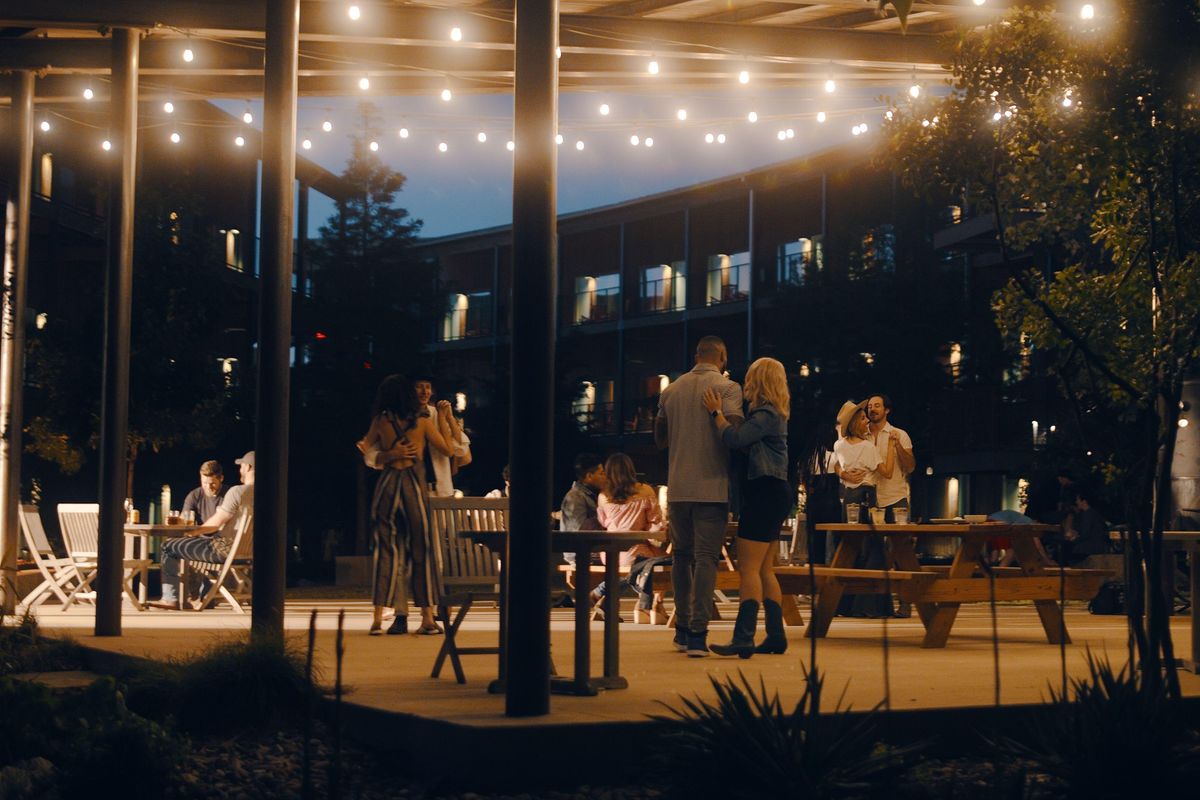 Live music and beer? Say no more. With a location in Austin, and others throughout Texas, the court hotels by the Valencia Hotel Group have a new offering for weekend stays: Live Music & Longnecks.
Enjoy live music all weekend long and check out the hotels' state-of-the-art amenities between sets. Make a splash in the pool, enjoy outdoor fire pits, or challenge your friends in a yard game while enjoying a weekend full of live music! Did we mention the package includes deluxe accommodations and a bucket of beer? Oh, and if you needed more convincing, this pet-friendly hotel means the whole family can join in on the fun.
The hotels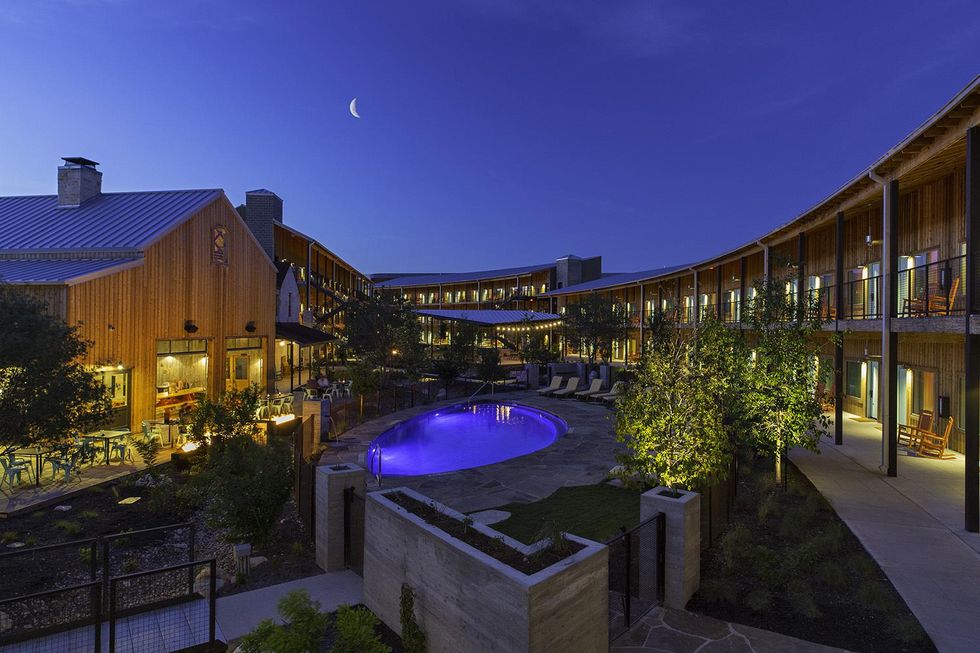 Explore any of the Court Hotels by Valencia Hotel Group for a memorable escape. Each property offers a unique experience remnant of yesteryear but with all of the modern amenities that make for a fun and comfortable stay. With acres of landscaped courtyards, relax and unwind in an outdoor environment perfect for doing everything or absolutely nothing at all. With locations in Austin, College Station, Irving, and Lubbock your urban retreat has never been so close.
The music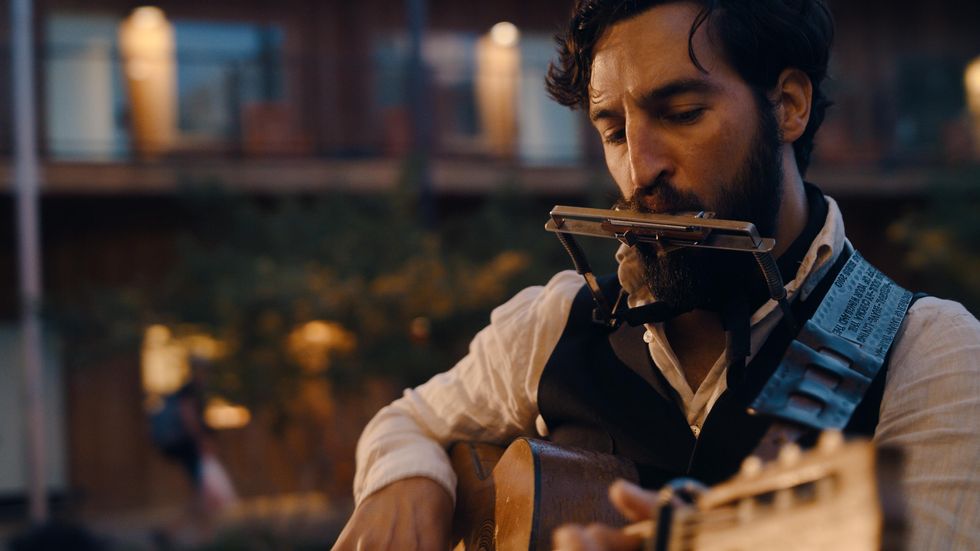 Locals and travelers alike are invited to enjoy the deep roots of Texas music all summer long with a robust lineup of live performances. From the banks of the San Antonio Riverwalk to Irving's manicured streets, Valencia's hotels are a place to gather and reconnect, offering uniquely Texan settings for the weekly performances.
"We're proud of the community we've fostered among Texas musicians and the many rising stars who perform at our properties," says Amy Trench, corporate director of brand marketing & PR for Valencia Hotel Group.
In Austin, you can catch good ol' fashioned Texas country by Drew Moreland and Clayton Gardner, bluegrass by Reagan Quinn, and much, much more.
With unique programming at each of Valencia's properties, there's something for everyone to enjoy all summer long.
The perks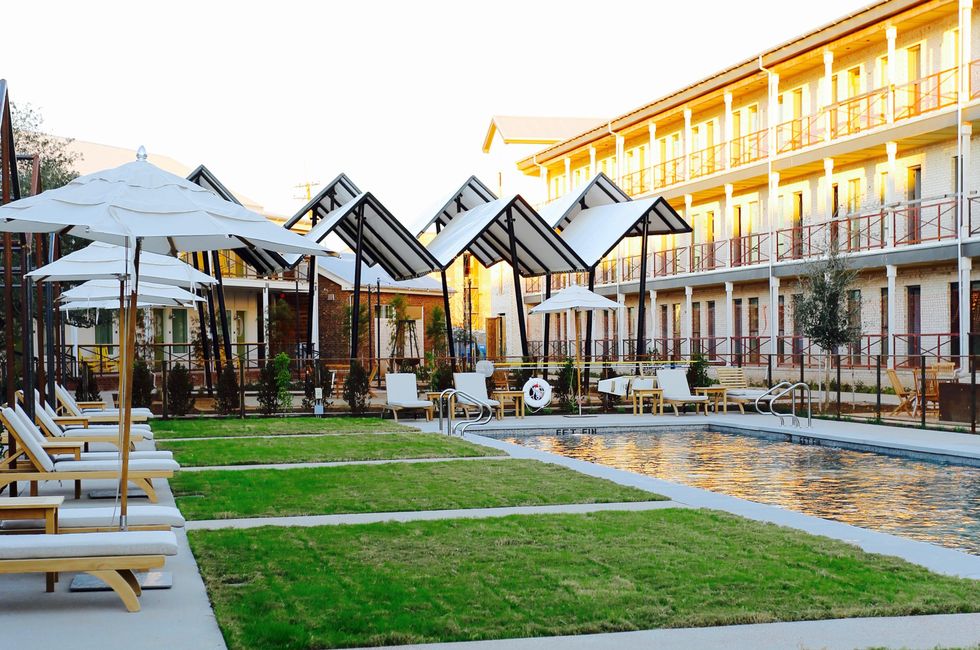 If you're a Valencia Hotel Group Rewards member, the perks are plentiful. Enjoy up to 10% off the Best Available Rate, and for a limited time, members can save up to 15% off a stay of 2 nights or more, for select stays in 2022.
But that's really just the beginning. At select locations, you can enjoy discounts on weeknight stays, a complimentary third night, or curated packages for a romantic getaway or a night of watching the Verde at Q2 Stadium. You'll also find special rates for AAA and AARP Members, educators, and front-line heroes including military, law enforcement, fire, and rescue workers.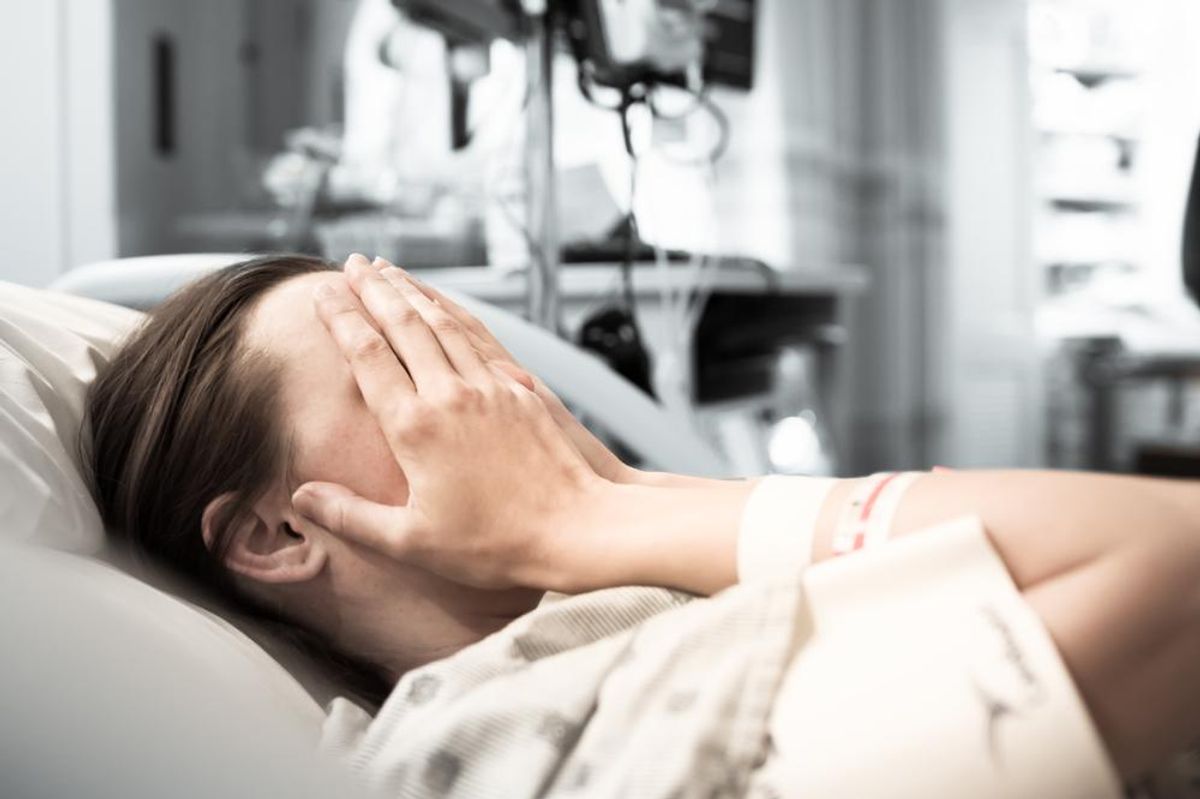 Emmy Amash has always been the friend that people would go to with questions about sex, birth control and women's health issues. It's what called her to work as a birth doula and go to nursing school.
But during rotations around Austin, she's noticed a shift in the trust between patients and healthcare providers, and it's been happening under Texas' Senate Bill 8, which bans abortion after six weeks of pregnancy.
"What I've seen working in the emergency room with women who are coming in experiencing complications after or during a miscarriage is a lot of what feels to me like mistrust and hesitancy to be sharing complete histories of what's going on," Amash said.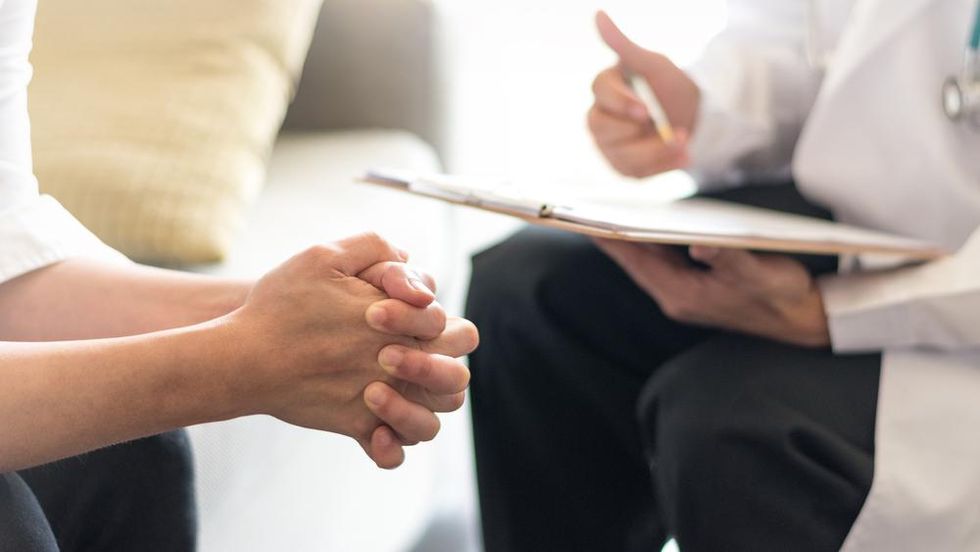 Over the last 10 months, SB 8 has had a chilling effect on healthcare workers and patients that's endangering people's lives, says a new study by the Texas Policy Evaluation Project in the New England Journal of Medicine. It also offers a glimpse at how the Supreme Court's decision to overturn Roe v. Wade—which is expected to outlaw or restrict abortion in almost half of the states—will make the risks to patients more common.
The study shared findings based on interviews with Texas clinicians and 20 people who had medically complex pregnancies and sought care under SB 8. The law—which bans abortion before many even know that they are pregnant—is aimed at those providing abortion care. But researchers say that, to the detriment of patients, it has an effect on other health care workers.
For example, a woman who took part in the study reported receiving a fetal diagnosis of trisomy 18, a rare condition lacking a cure that causes most babies to die before they are born. But the woman's physician didn't inform her about termination options.
"When you already have received news like that and can barely function, the thought of then having to do your own investigating to determine where to get this medical care and to arrange going out of state feels additionally overwhelming," the woman said.
On the health provider side, Amash understands the frustration and secrecy of patients, citing Lizelle Herrera's case as an example of the kind of situation patients may worry about running into.

Herrera, a 26-year-old in the Rio Grande Valley, was arrested on a murder charge in April for a self-induced abortion. She was held in jail for three days on a $500,000 bond until a local district attorney dropped the case.
But there could be more instances like Herrera's, and Amash talked about what it's been like to continue working amid added restrictions on abortion rights. It'll only continue given that Texas and a dozen other states have a trigger law making abortion illegal after the repeal of Roe v. Wade. In Texas; it'll go into effect within 30 days.
"I feel like I've been holding my breath," Amash said. She went on to describe "feeling powerless to this larger system that's making these choices that's so far removed from the actual lives of individuals."
But local officials are taking action in light of the high court's decision. Austin City Council will hold a special meeting the week of July 18 on a resolution aimed at decriminalizing abortion. Submitted by council member Jose "Chito" Vela, it would direct the police department to make criminal enforcement, arrest and investigation of abortions its lowest priority. But for Central Texans, it may only allow for a patchwork system in which only abortions within the city escape criminalization.
"That's nice, and also, it's just not enough," Amash said. "Not enough for how big Texas is for us to have one little area. There's a lot of people here that need care and aren't going to have access to it."