Get connected with our daily update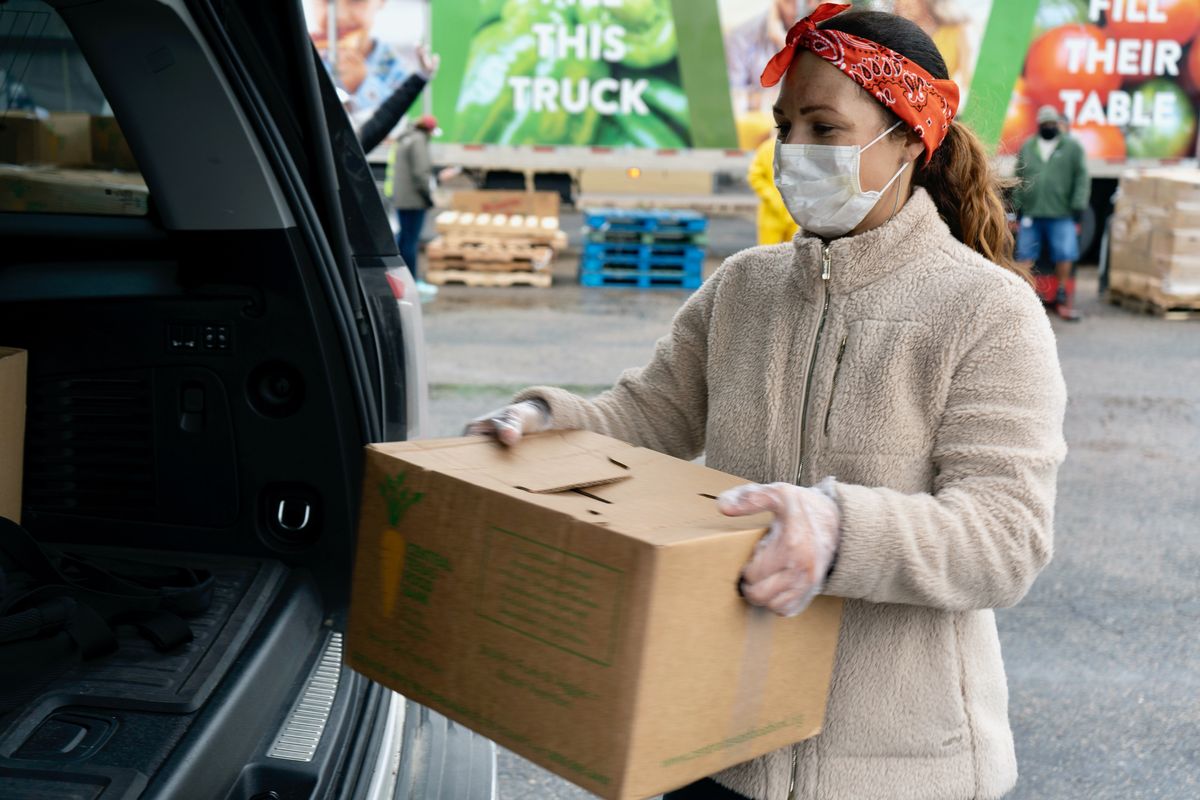 (Central Texas Food Bank)
Since the COVID-19 pandemic arrived in Austin, the Central Texas Food Bank has seen a tenfold increase in food costs.
---
The local nonprofit used to spend about $20,000 a week on food. But most of its inventory came from donations and food recovery partnerships with grocery stores, wholesalers and local farmers. Now it's spending $200,000 a week because of increased need from the public and fewer recovery opportunities, as places like HEB and Sam's Club try to keep their own shelves stocked.
The food bank serves 21 counties and distributed 52 million pounds of food in 2019. It has responded to natural disasters and fed government employees during previous shutdowns. "This has dwarfed anything else we've seen," Chief Development Officer Mark Jackson said.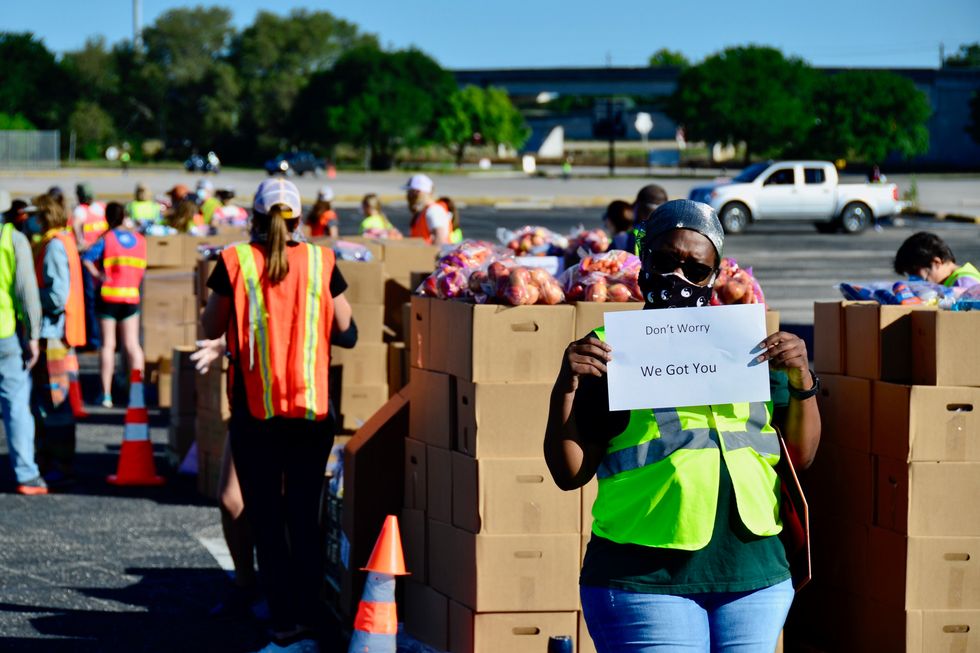 (Central Texas Food Bank)
In addition to increased demand for services driving up operating costs, many local nonprofits are also facing disrupted supply chains, volunteer hiatuses and financial uncertainty. Their most acute need is emergency funding, according to a recent survey conducted by Mission Capital. Nearly half of the 458 responding organizations reported increased demand for their services. At the same time, 80% are struggling to reach their clients because of pandemic-related challenges; nearly half have instituted hiring freezes, furloughs or layoffs; and 65% said they have canceled fundraising events.
Austin Pets Alive is facing this perfect storm of challenges. Since the pandemic began, thousands of residents have fostered or adopted pets, which has been a huge relief, Public Relations and Events Manager Katera Berent said. But the organization has also taken in more animals, as rescues and shelters in rural areas have shut down in response to the pandemic. "That has been a very big change for us," she added.
Meanwhile, APA's normally robust volunteer force—around 2,000 people strong—is largely out of commission with the shelter closed to the public and social distancing recommendations still in effect. Fundraising is also down, which Berent attributes in part to rising unemployment. Its other revenue streams—a couple of thrift stores, which remain closed, and in-person events—have also dried up. "We're a bit nervous," she said.
Foundation Communities, an affordable housing developer, is in the same boat. The nonprofit has suspended its in-person volunteer programs, which provide tenants with services such as tutoring and tax preparation assistance. "We're challenged because most of our work is shoulder-to-shoulder," Executive Director Walter Moreau said.
The organization's annual fundraiser is scheduled for October, which is a concern, as is the economic slump that has accompanied the pandemic. "We've seen some foundations kind of pull back on giving because of uncertainty," he said. "Their endowments may have declined in the market, so they don't have as much money to give."
In response, nonprofits have been forced to adapt. Megan Ambrose—the vice president of marketing and events for Notley Ventures, an Austin-based organization that provides resources and funding to nonprofits and social enterprises—pointed to Code2College as an example. The local organization works to support minority and low-income high school students in STEM fields and has received funding from Notley's Philanthropitch initiative. In response to the pandemic, Code2College's staff has created an online curriculum and is working to develop a virtual alternative for summer internships.
"That's sort of the most inspiring part of the pandemic—is how well the nonprofits and social impact community are adapting and innovating," Ambrose said, while adding that these organizations still need support to survive. "It's a really tough time."
Courtney Manuel is the executive director of I Live Here I Give Here, which works to encourage philanthropy through events such as Amplify Austin. She worries that the worst may still be ahead for nonprofits, as loans such as the Paycheck Protection Program run out and the full economic fall-out of this pandemic becomes clear.
"The community turns to the nonprofit community to support them when times are really dire," she said. "So if we're not supporting our nonprofits right now so that they exist when we're on the other side of this thing, we're not going to have the infrastructure that we need to respond as things continue to unfold."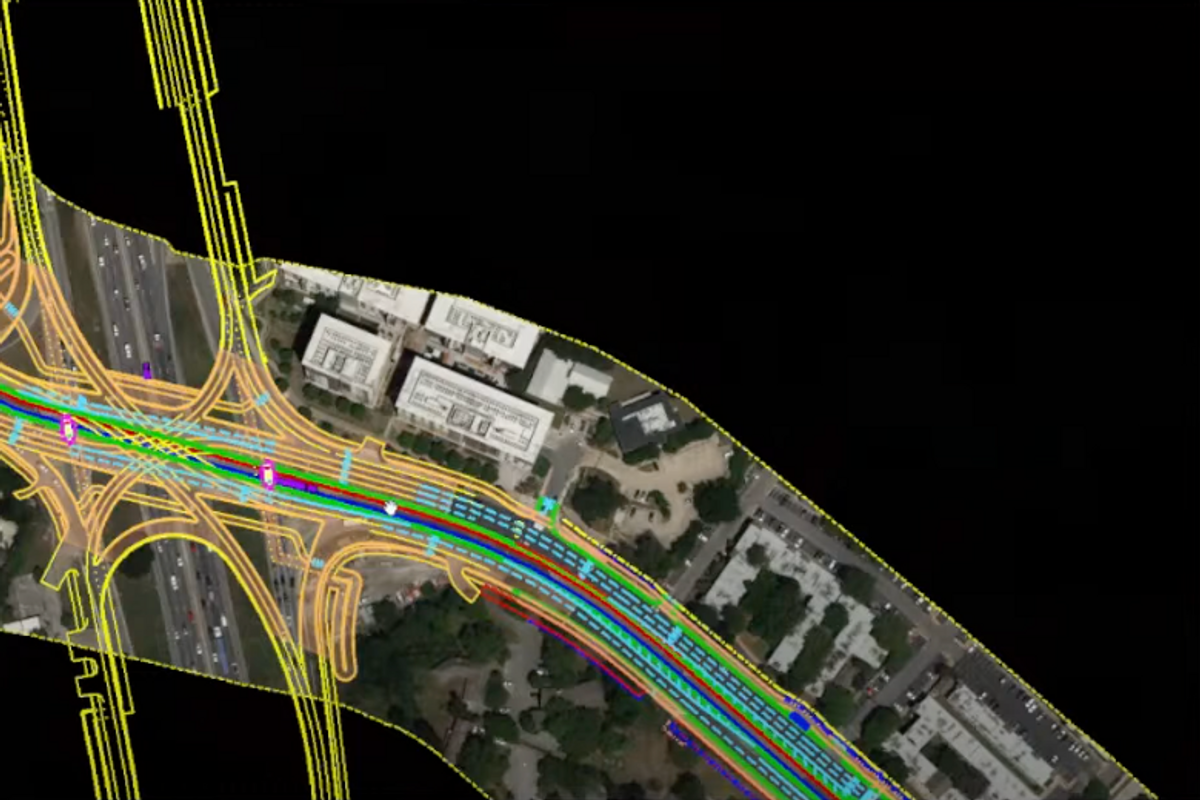 Designs for stations along Project Connect's Blue Line were presented this week, giving a detailed look at what part of the rail system extending from downtown to the airport could look like.
The planned stations that have gotten the latest focus include Waterfront, Travis Heights and Lakeshore stations past Lady Bird Lake.
At the Waterfront station, the preliminary design aims to prevent visual obstructions and save on costs. This is accomplished by a transit guideway that will lower from the bridge to a level station.
Heading onto East Riverside Drive, the light rail faces a curve requiring a slow down to about 10 miles per hour.
The Travis Heights station could involve relocating a pedestrian crosswalk zone at Alameda Drive to Blunn Creek. Since light rails can't effectively operate on a steep grade, this allows the transit guideway to avoid that.
From there, the rail will extend to the Norwood Park area, and though it will reach along the right-of-way zone, the park will be able to remain open.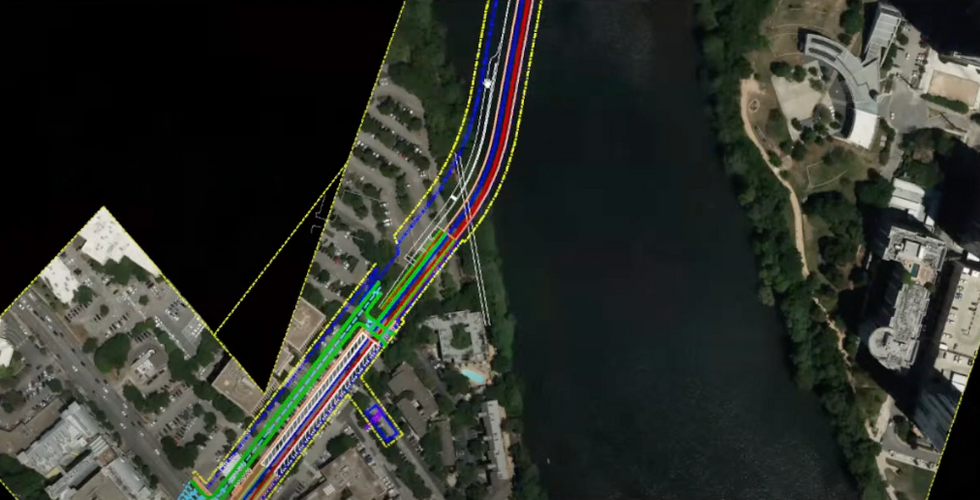 A view of the Blue Line by Lady Bird Lake. (Project Connect)
The line involves some coordination with the Texas Department of Transportation. That's because the department is working on an intersection that will have to be built before the phasing of the section of the Blue Line involving an I-35 crossing.
When it comes to the safety of cyclists and walkers, design ideas include a pedestrian hybrid beacon by East Bouldin Creek that would provide a protected signal to cross. And for the intersection TxDOT is carrying out, Project Connect is working with them on pedestrian access across the intersection. It could involve shared use paths along the street and crossings beneath it.
This summer, the public can expect 30% of design and cost estimates to be released. Though the project was $7.1 billion when voters approved it in November 2020, the latest estimates factoring in inflation and supply chain constraints show it could ultimately be upwards of $10 billion.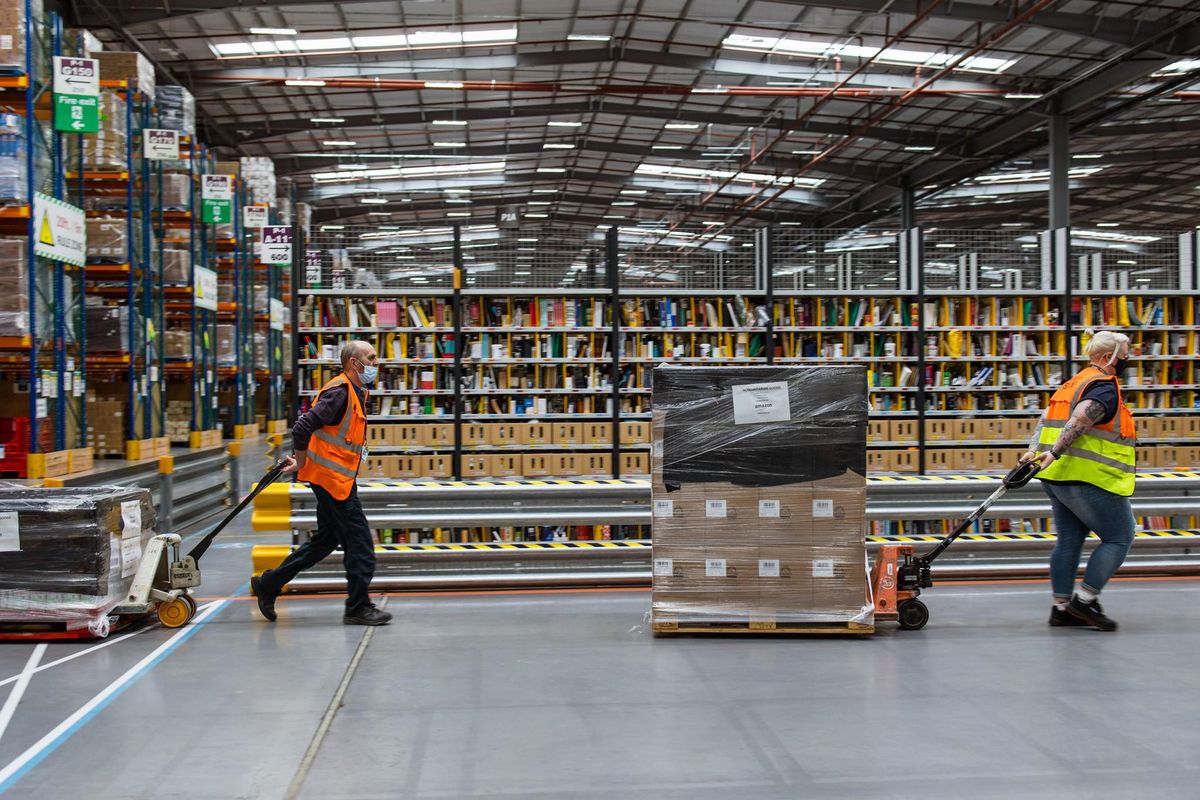 Plans for an Amazon warehouse in Round Rock—a $250 million project slated to be a large distribution center—are on hold.
This comes just after the tech giant had its worst financial quarter in seven years.
The details:
Late last year, it announced an expansion at the Domain adding 2,000 more corporate and tech jobs.
Amazon still owns the site in Round Rock. Plans for it are unclear.
Early this week, the Wall Street Journal reported that Amazon is aiming to scrap warehouse space as it faces a slowdown in its e-commerce operations.
Part of that effort involves exploring the possibility of ending or renegotiating leases with outside warehouse owners. Another aspect is a plan to sublease warehouse space.
"It allows us to relieve the financial obligations associated with an existing building that no longer meets our needs," an Amazon spokeswoman told the Wall Street Journal. "Subleasing is something many established corporations do to help manage their real estate portfolio."