Get connected with our daily update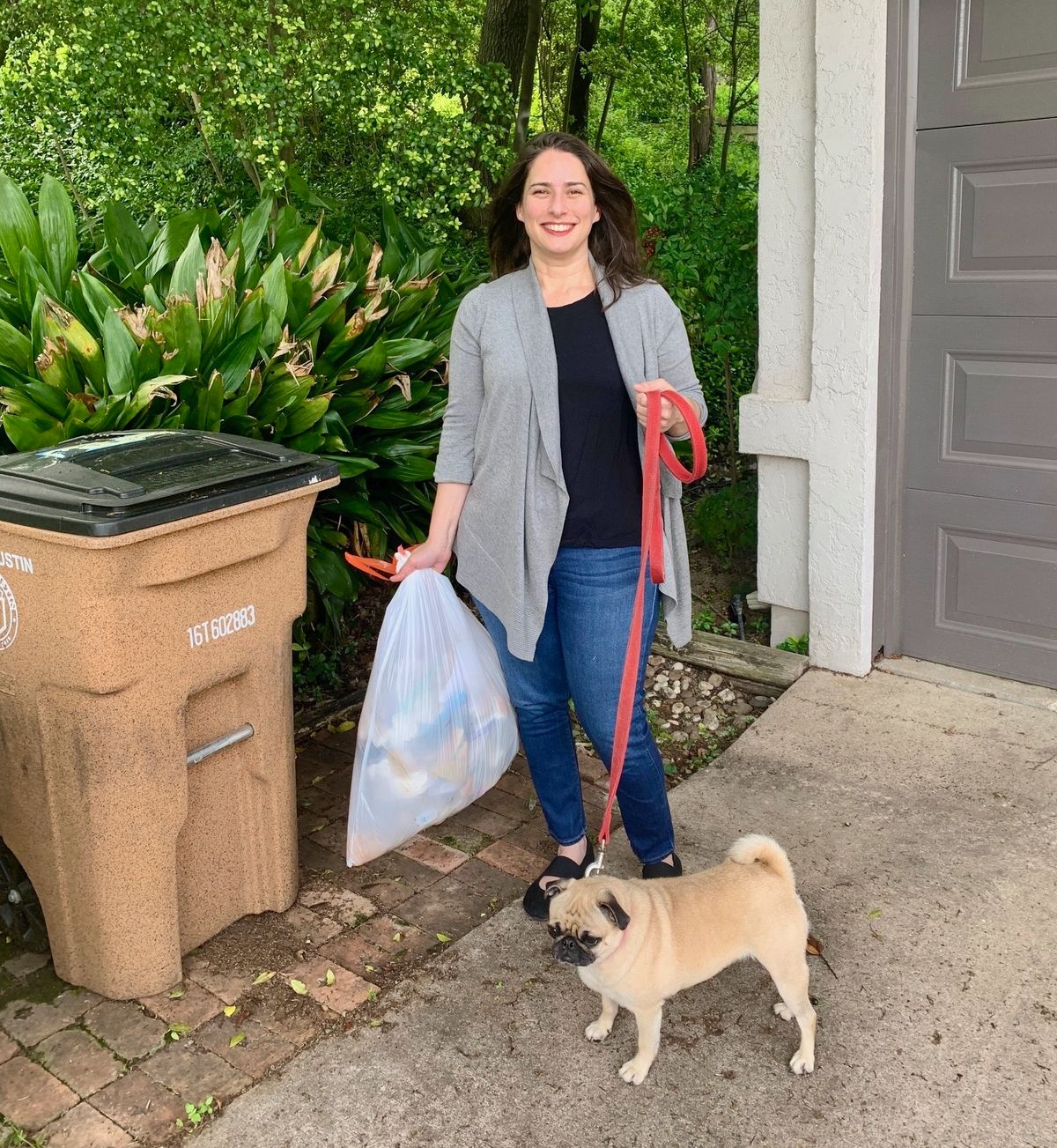 Jodi Bart Holzband looks forward to trash day all week.

"I love that feeling, that it's leaving my house," the Austin public relations consultant said.
Never more than right now, perhaps, because Holzband says her family is generating more trash and recycling at the home than they ever did in the days before the stay-at-home order kept the family of four home all day.
"I'm taking out the kitchen trash twice as often," she said. "I'm so grateful that the trash and recycling are still being picked up."
The Holzbands certainly aren't alone.
Residents across the city, who are staying home to avoid the spread of the coronavirus, are disposing of 11% more trash and 15% more recycling from their homes than they were at this time last year, according to Austin Resource Recovery, which manages waste in the city.
The increase prompted the Austin City Council on Thursday to waive fees typically charged for overflowing residential trash cans, an estimated $8,000 per week, until the city lifts the social-distancing requirements and waste levels go back to average rates.
The ordinance is retroactive to March 23, the same week the stay-at-home orders went into effect, and is expected to cost some $96,000 in revenue from fees charged for extra trash for the next few months. The agency had projected $427,930 in revenue for the 2019-20 fiscal year from extra trash.
"Due to the unprecedented situation, we understand most households will be generating extra trash," said Austin Resource Recovery Director Ken Snipes. "We want to do our part to make these uncertain times easier for all."
Austin Resource Recovery had, in mid-March, already stopped charging $9.60 per extra bag or requiring residents to buy the "extra trash" stickers for $4, said public information specialist Memi Cardenas.
They have also halted all bulk and brush pickups after April 20 until further notice.
Residents have never been charged for extra recycling.
It's not just sheer time at home that's causing the increase, residents say. Every restaurant in town is required to serve their food only to go—meaning a lot more take-out and delivery containers landing in trash and recycling bins.
More home shopping also means more cardboard boxes and, in some cases, non-recyclable packing material.
According to the resolution, the fees were being waived not only to save Austinites some money, but also to discourage trips out of the house to other locations to drop off extra trash. The city's recycling center is currently closed.
The extra waste and pandemic circumstances increase the risks for sanitation workers, who Cardenas said are now all given sanitizer and disinfectant spray to use on their shifts. The city also has given them rubber gloves to wear beneath their current gear and has ordered masks, although the supply is currently going to hospitals and medical staff, she said.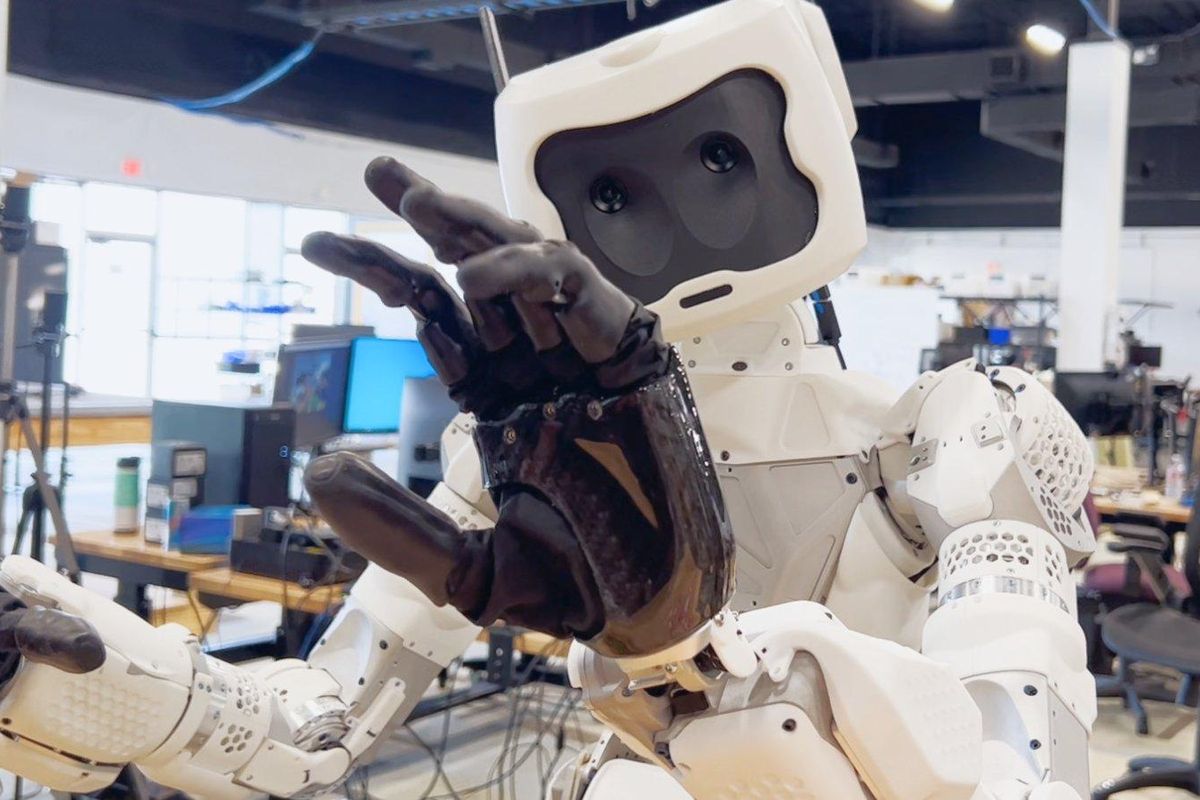 Austin-based company Apptronik is developing a humanoid robot and is teaming up with NASA to get it done.
The robot, named Apollo, is poised to be one of the first humanoids available in commercial markets and is expected to reach broader availability next year. Currently, its first prototype is complete at the company's headquarters on Stonehollow Dr. in North Austin.
Apollo will be capable of doing a wide range of tasks. Apptronik says this ability as a general-purpose robot will help workers in industries like logistics, retail, hospitality, aerospace and more.
Apptronik was founded in 2016 out of the Human Centered Robotics Lab at the University of Texas at Austin. Argodesign, a firm with offices in New York, abroad and near South Congress, on Gibson Street, was selected as a partner in designing Apollo. In a press release, Apptronik said the team's focus now is to scale Apollo so that it's customer-ready in 2023.
Apptronik first partnered with NASA in 2013 during a robotics challenge where founders were selected to work on NASA's Valkyrie Robot.
Now that the agency has selected Apptronik as a commercial partner, a new generation of robots for terrestrial and extraterrestrial use is expected to launch, with Apollo leading the way.
Jeff Cardenas, CEO and co-founder of Apptronik, expressed excitement over the continued investment from NASA.
"The robots we've all dreamed about are now here and ready to get out into the world," Cardenas said. "These robots will first become tools for us here on Earth, and will ultimately help us move beyond and explore the stars."
Apptronik describes Austin as a growing hub for robotics and is recruiting talent, with several openings based here for roles in design, software engineering, operations and other tasks.
Aside from Apptronik, another Austin company is pushing hard on humanoid robots. Tesla is expected to unveil a prototype of its bot, known as Optimus, during its AI day on Sept. 30. The company may also work to deploy thousands of these bots in their factories, job postings indicate.