Get connected with our daily update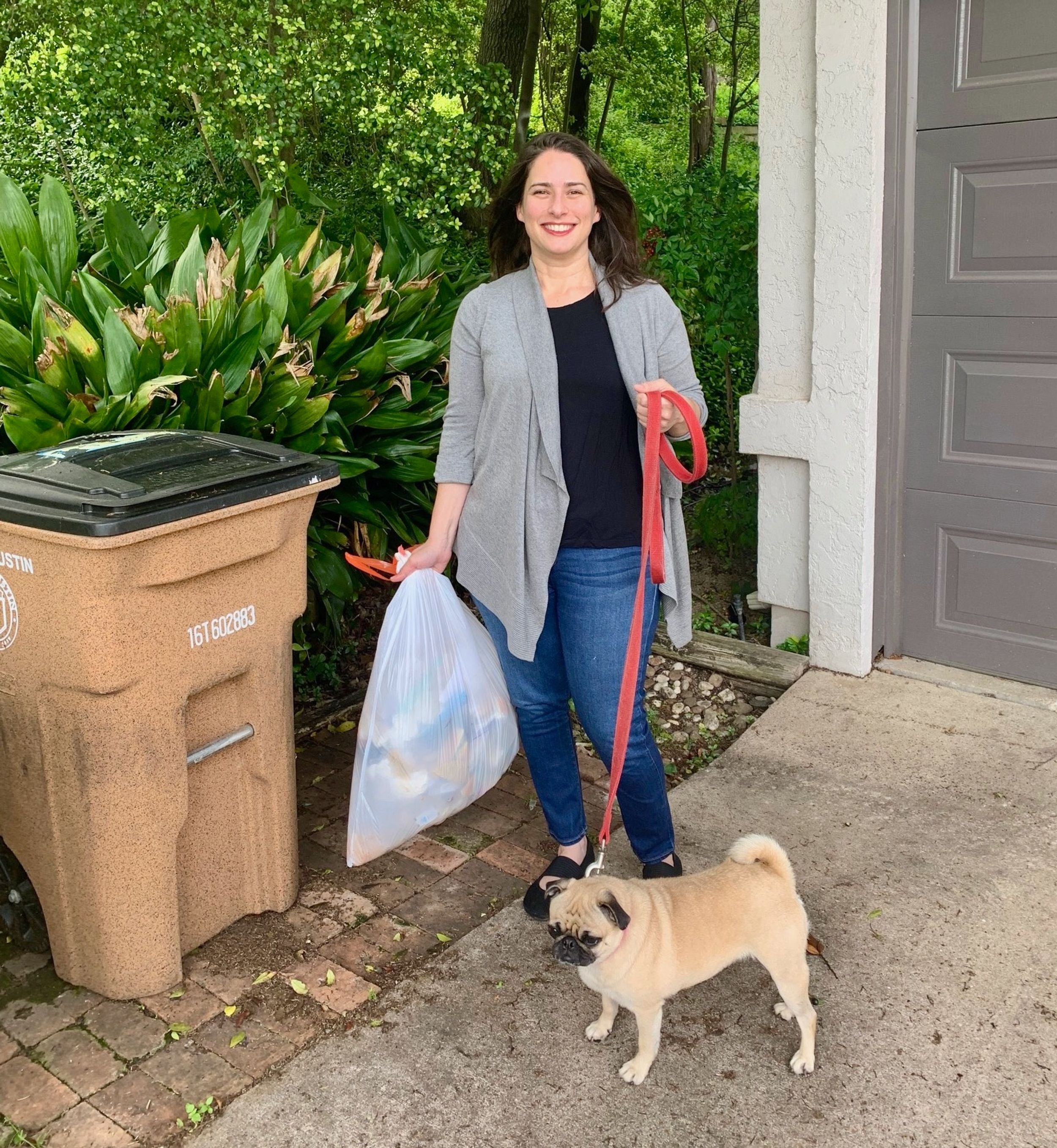 Jodi Bart Holzband looks forward to trash day all week.

"I love that feeling, that it's leaving my house," the Austin public relations consultant said.
Never more than right now, perhaps, because Holzband says her family is generating more trash and recycling at the home than they ever did in the days before the stay-at-home order kept the family of four home all day.
"I'm taking out the kitchen trash twice as often," she said. "I'm so grateful that the trash and recycling are still being picked up."
The Holzbands certainly aren't alone.
Residents across the city, who are staying home to avoid the spread of the coronavirus, are disposing of 11% more trash and 15% more recycling from their homes than they were at this time last year, according to Austin Resource Recovery, which manages waste in the city.
The increase prompted the Austin City Council on Thursday to waive fees typically charged for overflowing residential trash cans, an estimated $8,000 per week, until the city lifts the social-distancing requirements and waste levels go back to average rates.
The ordinance is retroactive to March 23, the same week the stay-at-home orders went into effect, and is expected to cost some $96,000 in revenue from fees charged for extra trash for the next few months. The agency had projected $427,930 in revenue for the 2019-20 fiscal year from extra trash.
"Due to the unprecedented situation, we understand most households will be generating extra trash," said Austin Resource Recovery Director Ken Snipes. "We want to do our part to make these uncertain times easier for all."
Austin Resource Recovery had, in mid-March, already stopped charging $9.60 per extra bag or requiring residents to buy the "extra trash" stickers for $4, said public information specialist Memi Cardenas.
They have also halted all bulk and brush pickups after April 20 until further notice.
Residents have never been charged for extra recycling.
It's not just sheer time at home that's causing the increase, residents say. Every restaurant in town is required to serve their food only to go—meaning a lot more take-out and delivery containers landing in trash and recycling bins.
More home shopping also means more cardboard boxes and, in some cases, non-recyclable packing material.
According to the resolution, the fees were being waived not only to save Austinites some money, but also to discourage trips out of the house to other locations to drop off extra trash. The city's recycling center is currently closed.
The extra waste and pandemic circumstances increase the risks for sanitation workers, who Cardenas said are now all given sanitizer and disinfectant spray to use on their shifts. The city also has given them rubber gloves to wear beneath their current gear and has ordered masks, although the supply is currently going to hospitals and medical staff, she said.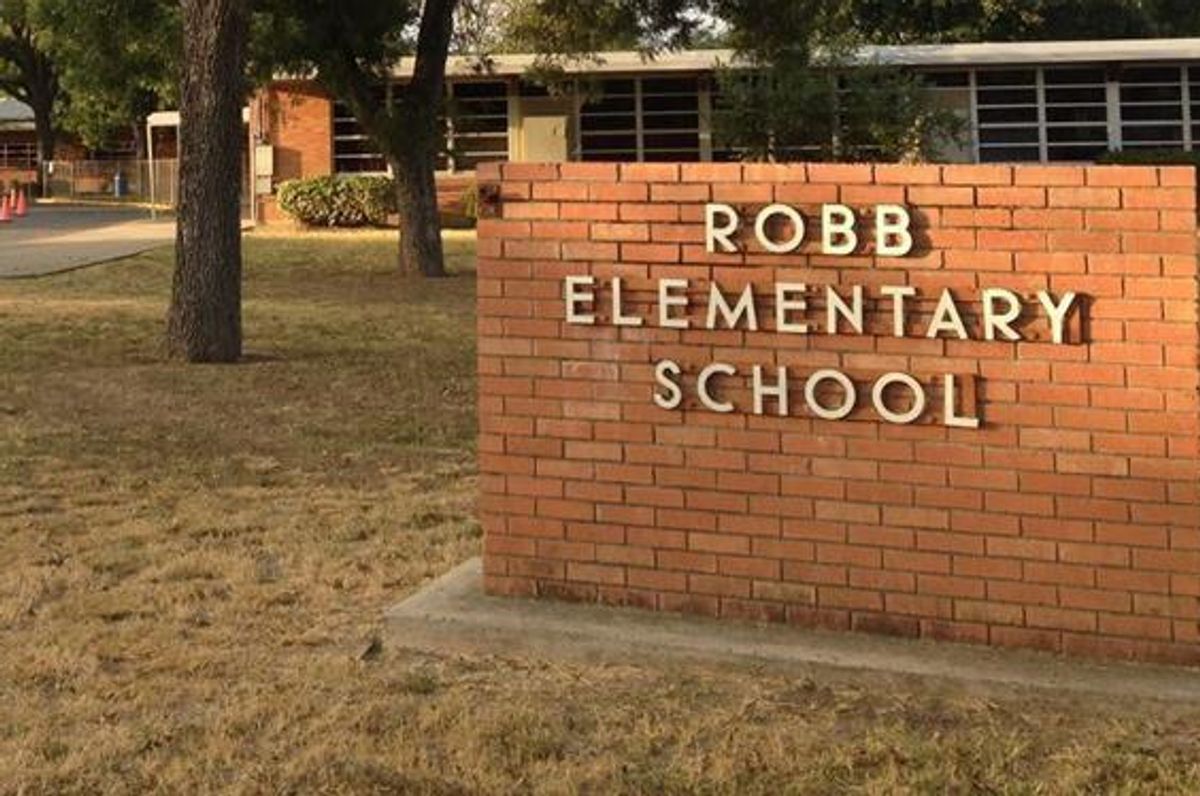 Nineteen kids and two adults are dead after a shooting at Robb Elementary School in Uvalde, Texas—a small town an hour and a half west of San Antonio—on Tuesday afternoon.
Gov. Greg Abbott said the suspect, 18-year-old Salvador Ramos, is believed to have been killed by the police. The Uvalde Police Department said the shooting began at 11:43 a.m. Tuesday.
"What happened in Uvalde is a horrific tragedy that cannot be tolerated in the state of Texas," Abbott said. "He shot and killed—horrifically, incomprehensibly."

Texans are grieving for the victims of this senseless crime & for the community of Uvalde.

Cecilia & I mourn this horrific loss & urge all Texans to come together.

I've instructed @TxDPS & Texas Rangers to work with local law enforcement to fully investigate this crime. pic.twitter.com/Yjwi8tDT1v
— Greg Abbott (@GregAbbott_TX) May 24, 2022
According to University Health Hospital officials, a 66-year-old woman and 10-year-old girl arrived in critical condition. Uvalde Memorial Hospital reportedly received 13 children for treatment and two individuals who were already deceased. At the time, it was believed 14 had died in this shooting.

The shooter prompted a lockdown at the elementary school of just under 550 students, with San Antonio Police sending SWAT, and Eagle chopper and Crime Scene Investigators.
According to White House press secretary Karine Jean-Pierre, President Joe Biden has been briefed on the tragedy and "His prayers are with the families impacted by this awful event, and he will speak this evening when he arrives back at the White House."
At 21 deaths, it is the deadliest school shooting in Texas and one of the deadliest in the U.S. since 26 at Sandy Hook Elementary lost their lives. This is the U.S.'s 213th mass shooting of 2022.