Get connected with our daily update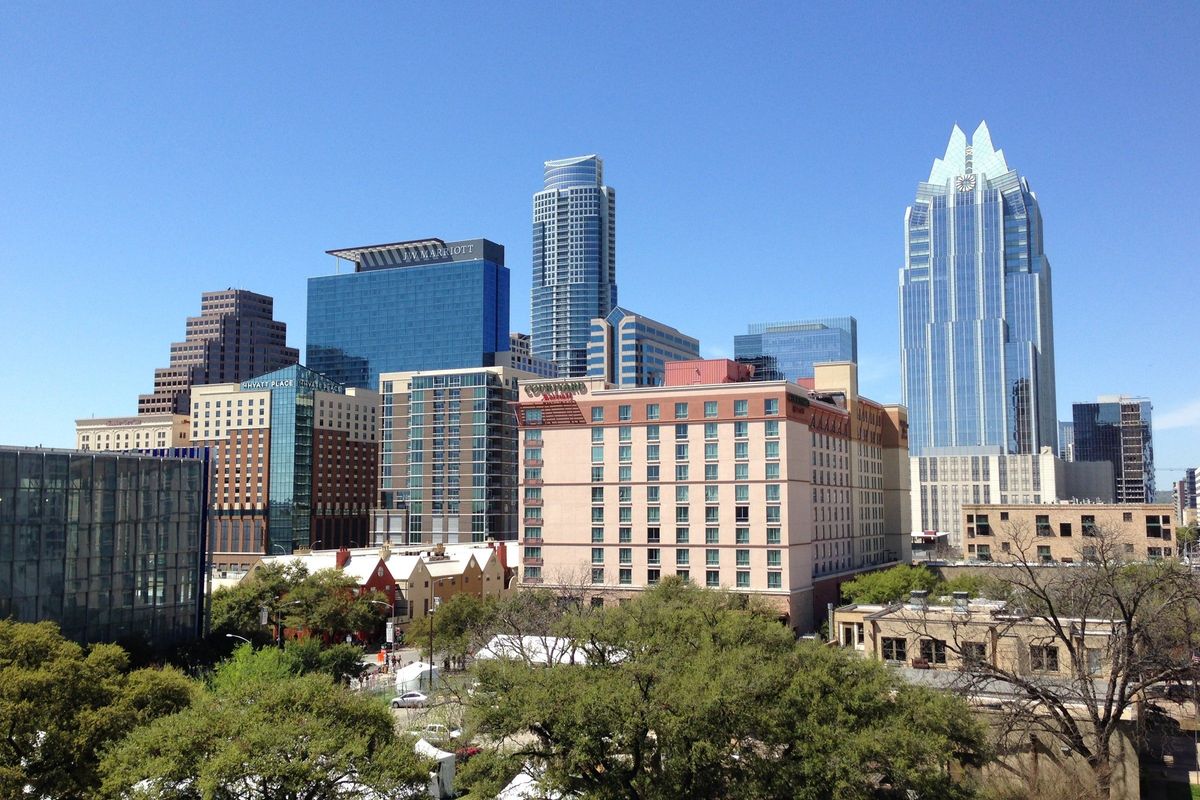 Five days after Texas Gov. Greg Abbott announced a strike force to reopen the Texas economy, local elected officials and the Greater Austin Chamber of Commerce announced they would convene a business task force to reopen the regional economy, with recommendations expected by May 8, when area stay-at-home orders are set to expire.
"I know that we can't stay home forever," Travis County Judge Sarah Eckhardt said during a press conference earlier today. "Adaption is our way forward."
---
The task force includes representatives from Samsung, Kerbey Lane Cafe, Capital Metro and the Austin Justice Coalition, according to a preliminary list.
Austin Chamber President and CEO Laura Huffman said members will balance public health with economic recovery at the same press conference, adding: "I think you can count on the task force to hold these two things as mutual and interlinked priorities."
Data indicates Austin is containing the spread of coronavirus through social distancing, stay-home orders and mask-wearing mandates. Hospitals in the five-county region—including Travis, Williamson, Bastrop, Caldwell and Hays—have not so far been overwhelmed by COVID-19 cases, and modeling out of the University of Texas-Austin suggests the peak may be behind us.
Early action by local elected officials has slowed the infection rate by 90%, Eckhardt said, but she added that reopening businesses will increase risk of infection.
"The threshold at which we can absorb our infection rate is at 80% or above," she said.
Both she and Austin Mayor Steve Adler stressed the importance of tracking what impact reopening business has on the number of COVID-19 cases and urged continued vigilance.
"We're going to be dealing with this virus for an extended period of time," Adler said. "It hasn't gone away. It's as infectious as ever."
Adler and Eckhardt stressed that increased testing capacity will be critical as people return to work so local officials can adapt guidelines and prevent a surge.
While Travis County is testing more residents per capita than any other major metro in the state—around 6 people are tested per every 1,000 residents, based on data from the Department of State Health Services—it still isn't enough.
"We actually need eight times that testing capacity according to experts to actually track and contain the virus," Eckhardt said.
Adler said the near-term goal is to test 2,000 to 3,000 Travis County residents per week. As of April 16, 8,386 tests had been administered in Travis County over the course of the pandemic, per DSHS.
Abbott is expected to announce recommendations from the state strike force next week. Its roster includes Austinites Michael Dell, CEO of Dell Technologies; Robert Smith, a venture capitalist; Kendra Scott, CEO of her eponymous jewelry company; and state Sen. Kirk Watson.
Eckhardt expressed concern that the governor may reopen the state economy "too broadly" and cause infection rates to rise. She added that the regional task force includes representatives from small businesses and local government entities, which she said are not represented in its state counterpart.
It remains unclear if the state's recommendations about how to reopen the economy will interfere with local ones. A similar issue emerged when the city and state had different interpretations of which businesses were deemed essential in their respective stay-home orders. Ultimately, the state's took precedence.
Whatever happens, continued adjustments will be necessary.
"We will be different," Eckhardt said. "There is no return to business as usual."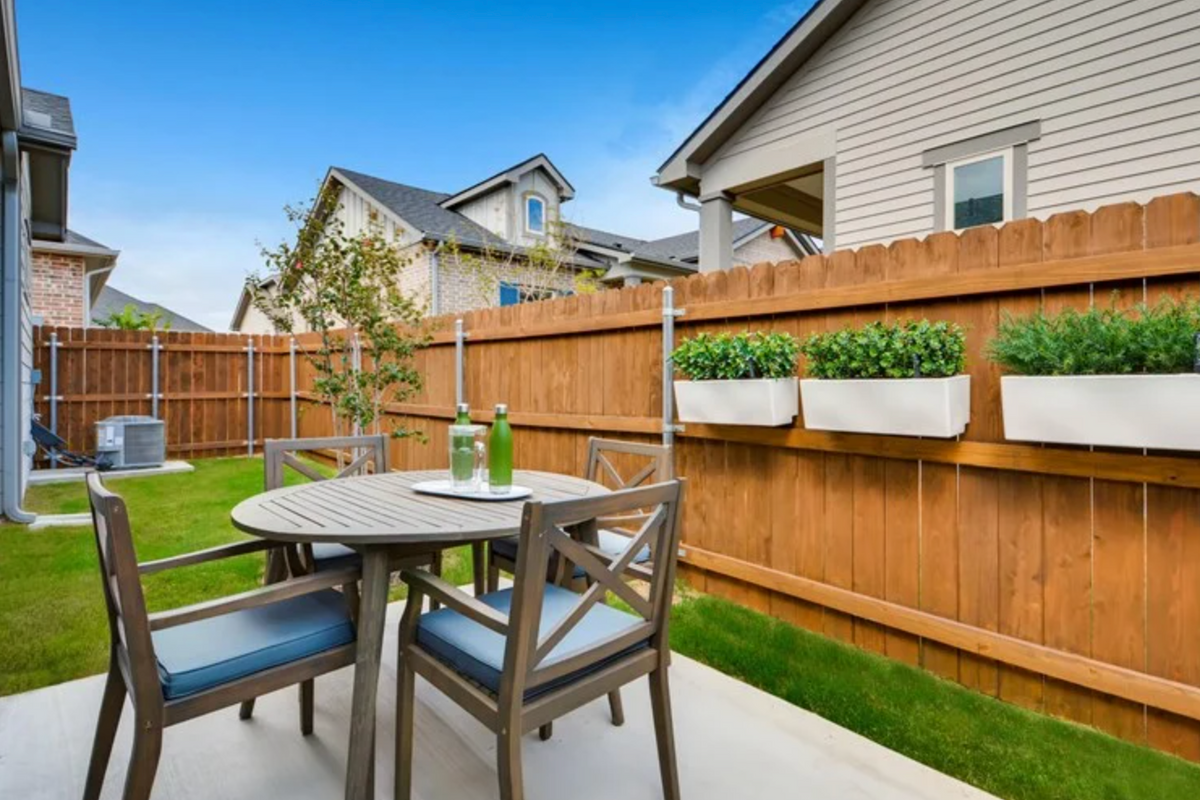 An Arizona home builder, NexMetro Communities, plans to establish a neighborhood by the name of Avilla Rio Oaks in Liberty Hill, north of Austin. But there will be no homes for sale. 260 single-family rental homes will sit in the 25-acre development.
NexMetro has put forth two other projects near Austin, one in Liberty Hill and another in Georgetown. In total, the company is investing $164 million in the Austin metro with 634 rental homes across three communities.
In a press release on the first two communities, Jason Flory, managing director for NexMetro Communities' Austin Division, described the Austin area as an ideal location for Avilla Homes neighborhoods.
"Our expansion into Central Texas validates the tremendous appeal of this hybrid housing offering to consumers of all walks of life," Flory said. "We continue to look at new site locations in greater Austin because we know there is tremendous consumer appeal and demand."
The popularity of rental homes in the Austin area and elsewhere comes from a desire of residents to have a home that doesn't require a mortgage.
For example, a RentCafe report from earlier this year says the need for space and privacy is driving the trend and notes that built-to-rent homes are expected to hit an all-time high in 2022. With 1,390 single-family rentals in the Austin metro, the area ranked No. 13 on the report's list of metros with the greatest number of those homes.
The growth in built-to-rent homes isn't slowing down. This summer saw announcements for other rental neighborhoods in Round Rock and another in Leander.
The Avilla Rio Oaks neighborhood is set to kick off site work soon near County Road 263 and Seward Junction Loop. It'll include homes with one to three bedrooms that are single-level and between 700 and 1,265 square feet. Each one will include a private backyard, a front porch, granite countertops and stainless steel appliances.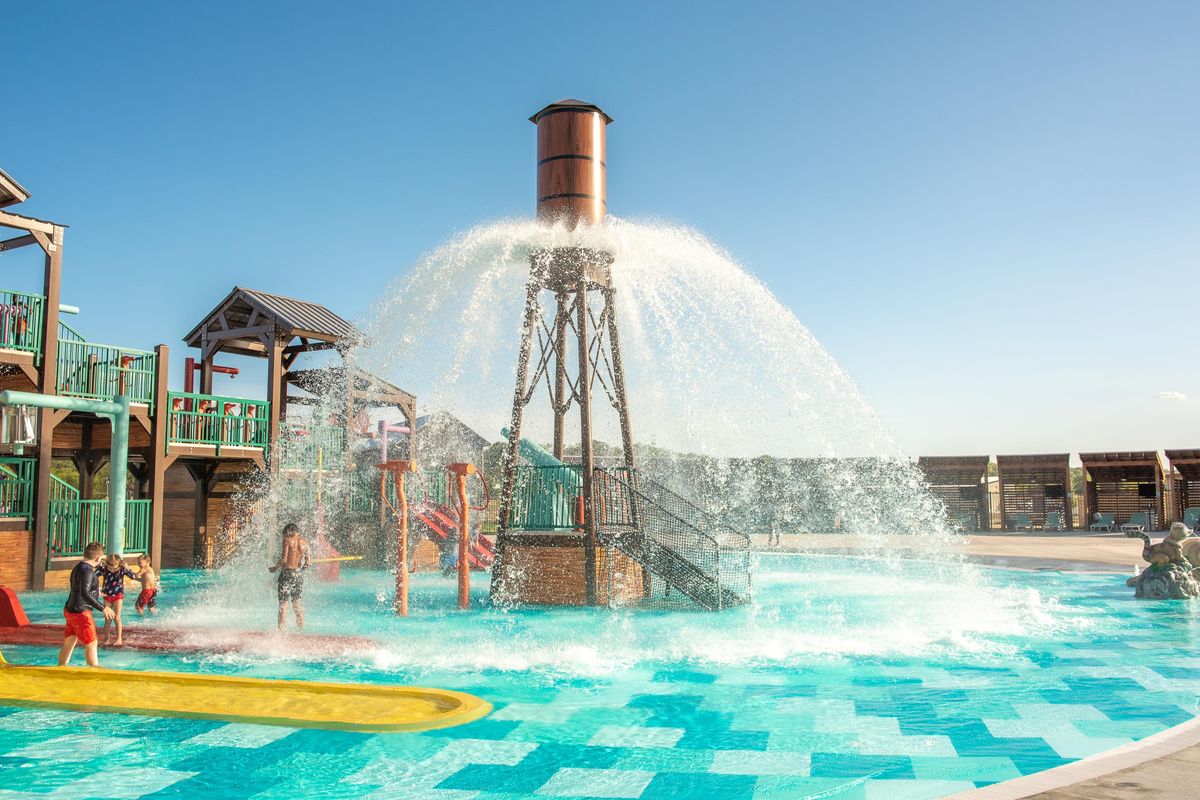 Camp Fimfo Waco
Camp Fimfo Waco, a brand new camping resort, is kicking off football and fall camping season in style! With top-notch amenities, premium accommodations, and 10 weekends of fall fun, there's no better place to have a fall camping getaway, especially if you're a Baylor football fan!
Fall promises to be a one-of-a-kind camping experience. From Sept. 16 to Nov. 24, weekends will be packed with fall-themed activities, including special Halloween weekends in October. Campers can enjoy activities like fall crafts, campground trick-or-treating, costume contests, site decorating, outdoor movie nights, and more!