Get connected with our daily update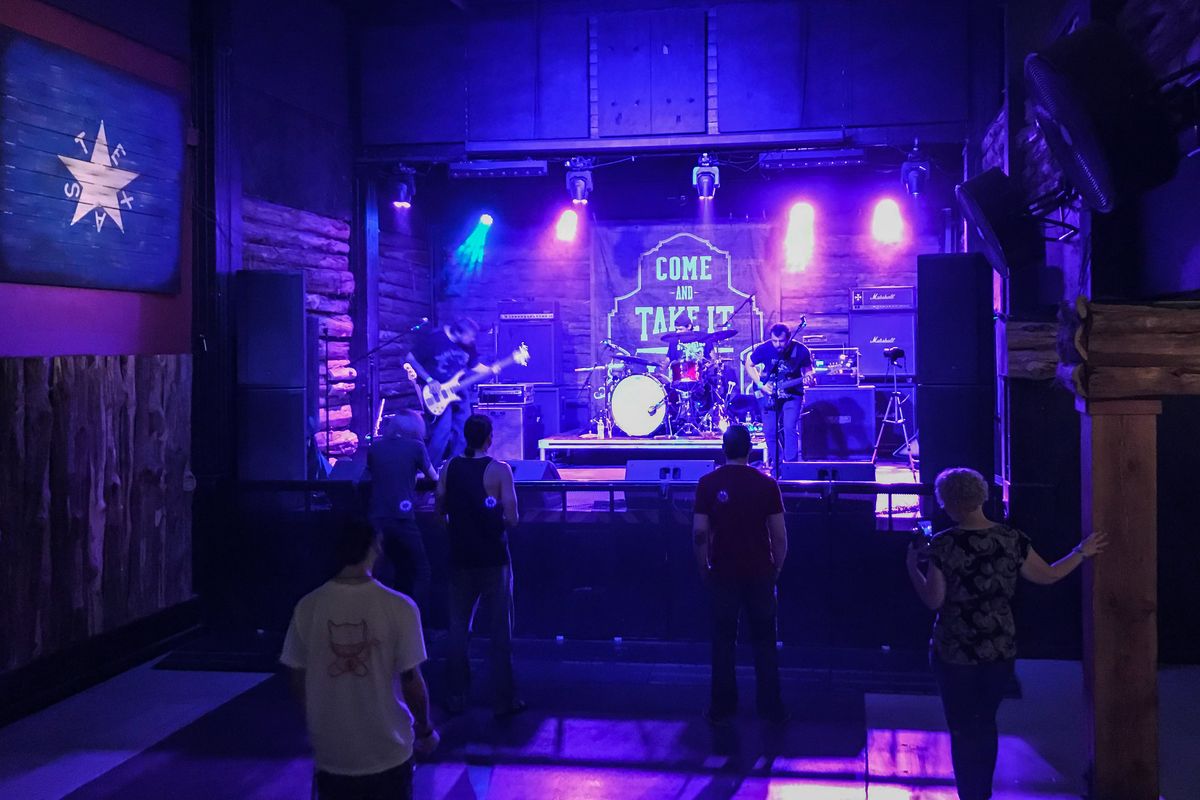 (Bryan Rolli)
For a moment, everything almost seems normal.
---
The Friday night crowd at Riverside's Come and Take It Live is small but spirited. A few people watch Austin-based metal trio Muzzle Blast from the concert floor; others smoke on the patio or congregate around the bar, with far less than six feet between them and nary a face mask in sight.
Come and Take It Live is one of a handful of live music venues that have reopened since the end of May, following citywide shutdowns in mid-March to curtail the spread of coronavirus. As the Austin economy lurches back to life—and as the number of reported COVID-19 cases continues to increase—venue owners face a difficult proposition: Do they reopen their doors and hope their precautions help prevent infection, or do they stay closed and risk burning through their final reserves of cash?
For Come and Take It Live owner Anthony Stevenson, the answer was a simple matter of survival.
"Keeping a roof over our heads and keeping our employees fed is at the top of the list," he says.
Come and Take It Live is currently operating at half of its roughly 800-person capacity. Stevenson says he has encouraged venue staff to wear masks, made hand sanitizer readily available and tried to avoid contact when checking IDs or closing bar tabs. Still, he admits it's difficult to enforce any safety precautions once shows get started—especially as the state continues to loosen restrictions.
"I feel like people are becoming more and more comfortable already, and it's hard to adhere to guidelines when we don't know what they are 100%, because they have been changing," he says.
Many venues—particularly those on Red River Street, Austin's live music epicenter—remain closed and probably will for the foreseeable future. For many of these venues, to open at anything less than full capacity would be financially unsustainable due to their already razor-thin profit margins.
"Live music venues have a 98% cost model, which means that if you're really killing it in the business, you're making about 2% net," says Cody Cowan, executive director of the Red River Cultural District, which comprises more than 50 local businesses.
Cowan distinguishes between two types of live music venues in Austin: those that incorporate it into a larger business venture that includes retail, food and more; and those that make their revenue primarily from shows. Many Red River venues fall into the latter group, and they earn the vast majority of their annual revenue from tours and festival-adjacent shows. As long as the entire touring industry remains on hold, many midsized venues likely won't be able to justify reopening.
"Every big concert tour that has been scheduled here for the rest of the year, there's a likelihood that it won't happen," Mohawk general manager Tyson Swindell says. "The whole industry has re-routed their tours. It takes six months to plan a tour. You can't just pull the plug on it and then copy and paste everything over to three months down the line and hit 'go.'"
Cowan and Swindell both emphasize they are not public health experts and cannot give any scientifically backed forecasts for the future of Austin's live music industry. Still, Cowan predicts that if the coronavirus outbreak persists, several more venues will go the way of Barracuda, Plush and Scratchouse, which all shuttered last week.
"Managing expectations is really important," Cowan says. "If we can save 25-30% of the venues in Austin at this point, since we're disinclined to provide rent relief, we're going to be really fortunate."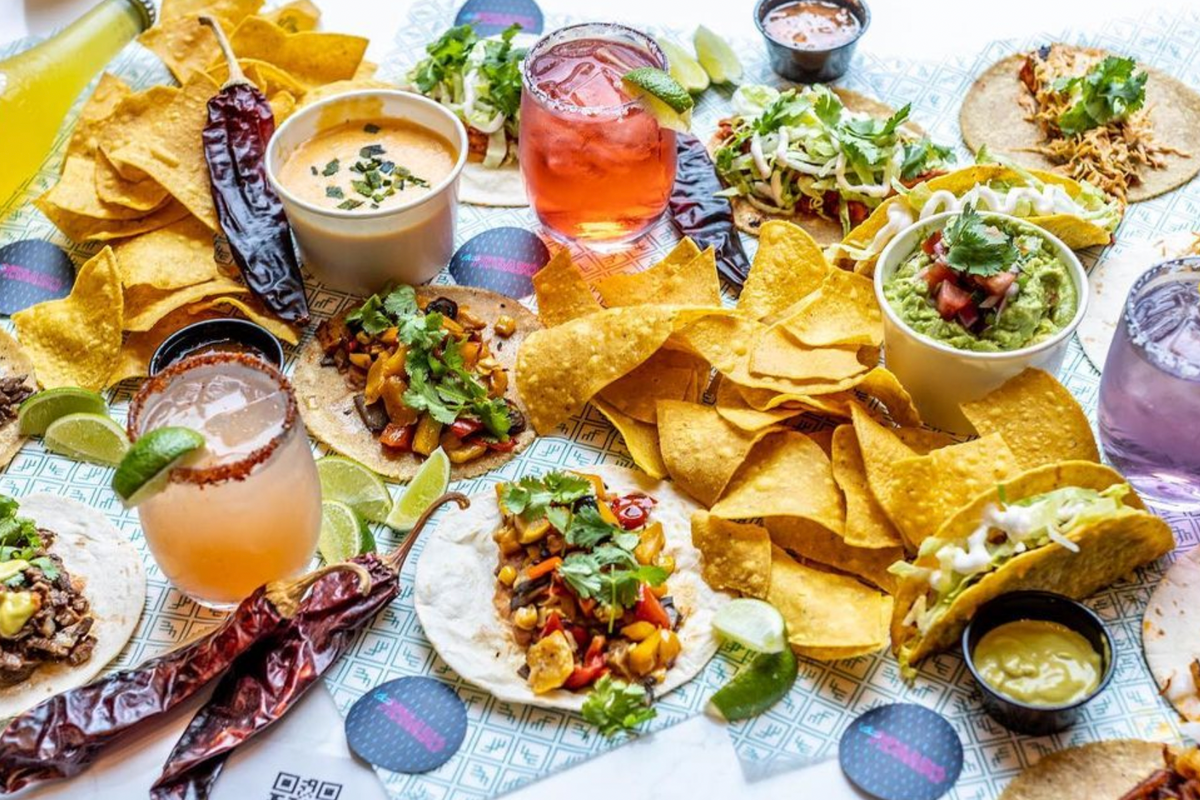 🗓 Thursday
Relax on the lawn at the Long Center while you listen to some tunes from The Octopus Project. This is the last free concert on the lawn for the rest of summer!
8 p.m. Thursday | 📍The Long Center for the Performing Arts, 701 W Riverside Dr.
🗓 Friday
This "dynamic" showcase of the newest trends in home and garden decoration, renovation and services is returning to Austin with special appearances from HGTV Unsellable Houses stars Leslie Davis and Lyndsay Lamb. Tickets are $8 in advance, $10 at the door.
Various times Friday-Sunday | 📍Austin Convention Center, 500 E Cesar Chavez St.
Don't miss this highly-articulate indie-folk artist on his "Chloë and the Next Twentieth Century" tour while he plays for the audience under the stars. Suki Waterhouse opens the stage at 7 p.m. and tickets are still available starting at $28.50.
Doors open at 6 p.m. Friday | 📍Moody Amphitheater at Waterloo Park, 1401 Trinity St.
🗓 Saturday
Get up bright and early to learn how to make your own faerie garden in your backyard, with supplies provided by the Conservancy. Tickets are $6 and you can choose to add your home to the Woodland Faerie Trail.
8-11 a.m. Saturday | 📍Zilker Botanical Garden, 2220 Barton Springs Rd.
Collect your passport upon arrival and collect up to 10 specialty "stamps" as you explore bites from each of the restaurants, plus wine from DRINK and Ellis. Tickets are $45.
4-8 p.m. Saturday | 📍Fareground Austin, 111 Congress Ave.
Calling all Beatles fans—Hotel Vegas is bringing local musicians, like Como Las Movies and P.T. Banks, together to play covers of the famous band's songs. Cover is $10 and this event is 21 and up.
8:30 p.m. Saturday | 📍Hotel Vegas, 1502 E 6th St.
🗓 Sunday
There's still time to soak up some summer at this classic backyard barbecue, complete with cocktails, pool food, ice cream, live music from El Combo Oscura and good vibes. Tickets are $55 each.
1-6 p.m. Sunday | 📍Carpenter Hotel, 400 Josephine St.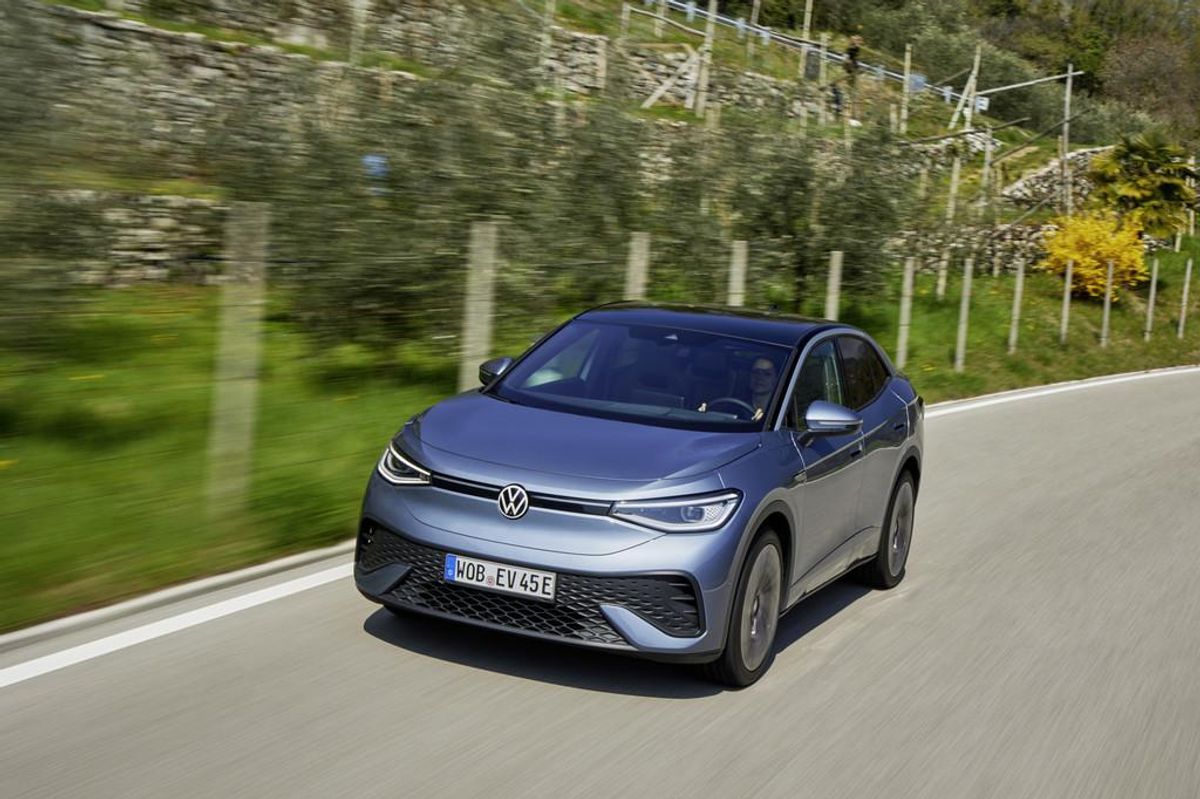 Whether you're making the switch out of a gas-powered car or thinking of adding another EV into the mix, tax credits could go away for your desired car.
The climate-health-tax package could become law soon. And while Democrats had aimed to expand consumer tax credits for battery-powered vehicles Sen. Joe Manchin called for some supply chain requirements in order to go along with the broader bill.
The Alliance for Automotive Innovation estimates that'll cut vehicles eligible for the credits from 72 to 25. Brands eligible for a tax credit include BMW, Ford and Rivian. As Electrek reports, sales can push manufacturers over the predetermined threshold of qualified sales, and Tesla is part of that group.
For some EV owners, however, this incentive wasn't an influence on their decision anyway.
Anuarbek Imanbaev, VP of the Tesla Owners Club Austin, said the credit played very little role in his decision to get a Tesla.
He views his first Tesla as a more luxurious type of purchase that's a different approach than what other car shoppers have.
"That's a different segment," Imanbaev said. "I think in that segment, it was nice to have, but it wasn't anything that affected whether I would buy the vehicle or not."
Still, Imanbaev thinks for those shopping for vehicles up to about $65,000, the tax credit could increase demand.
Reginald Collins, a sales professional at Onion Creek Volkswagen, has talked to the clients who weigh cost more when buying a vehicle and he said the tax credit is a "huge deal."
"On top of the fact that you're not paying for any gas. And you're saving Earth, it's not a combustion vehicle," Collins said, referring to Volkswagen's ID.4 that people can buy with a $7,500 tax credit.
What's its appeal over a Tesla or other electric vehicles?
"Just the flexibility of it, it's much less expensive," Collins said.
And while EVs require some wait—Collins estimates the ID.4 taking about 8 to 10 months— he also said that the plant in Chattanooga, Tennessee is making for faster production.
"If you need parts, you can order them from the states instead of ordering them in Germany," Collins said. "So if you have customer issues they can get parts quicker."
So if you're trying to get a deal on an EV, you may need to act quickly. The Senate sent the plan, known as the Inflation Reduction Act, to the House earlier this week meaning it could be headed to President Biden's desk soon.