Get connected with our daily update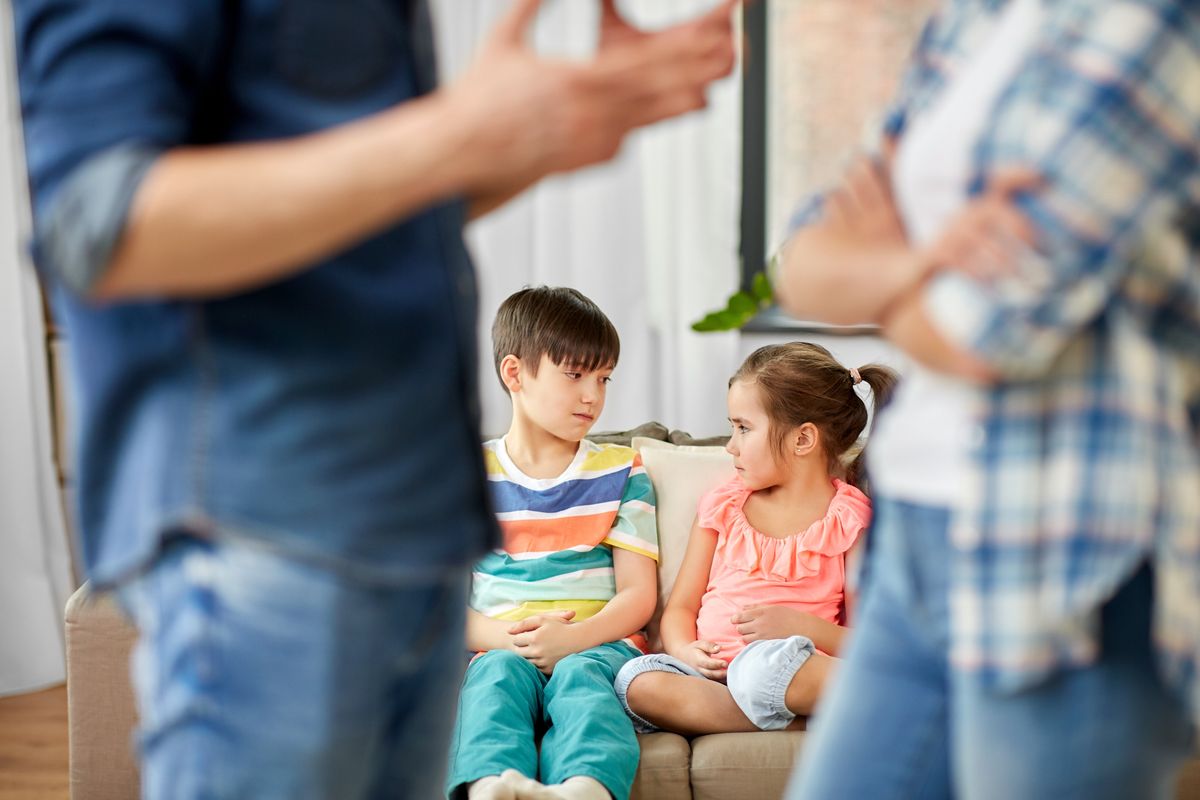 (Syda Productions/Adobe)
Fighting over child custody and visitation is painful under even the best of circumstances, but attorneys and parents say the coronavirus pandemic has brought more stress, more fear, and more "live ammunition" to the battlefield.
---
That has certainly been true for divorced Austin dad, "M," who asked that his real name not be used to protect his son's privacy.
M dropped his preteen off at the boy's mother's house after a regularly scheduled visit in March. Then M didn't get to see his son again until Independence Day.
Instead of returning the son to his dad two weeks later, as agreed in a hard-fought custody order, M's ex-wife refused to release the child, who has a medical condition that puts him at risk if he catches COVID.
"She said, 'You can't see your kid because of COVID. I'm not going to let you have him at all," said M. "The pandemic helped her use his health against me."
A high level of fear 
Austin family attorney Robert Luther said situations like M's have become a regular occurrence.

"There's a lot of acrimony out there, caused by the philosophical and political positions relative to the pandemic," said Luther. "Everybody's fear level is super high, or their defensiveness is super high. It's one or the other."
And if it was bad in the beginning, when canceled schools in March threw custody agreements into chaos, then it's even worse now with the latest surge in numbers, Luther said.
Arrangements between parents who disagree on how to handle the pandemic—or who just don't trust each other—were uncomfortable, but the parents had resigned themselves to it for a few months, he said.
Now trust is eroding, he said.
"This new level of long-term fear has affected a whole different round of people, I think, who thought they were being optimistic," he said. "And now being optimistic is really hard to do."
Help from the courts
In April, the Texas Supreme Court ruled that— without hearings—custody agreements must be honored, regardless of pandemic orders or school calendars.

It helped M, whose relationship with his son had been relegated to texting and Zoom. In June, a judge threatened to hold his ex-wife in contempt if she tried it again, and said M could make up the lost time, according to court records.
The judge also directed him to have a COVID-19 test before another overnight visit with his son.
An uneasy arrangement
Austin mom Jodi has been uncomfortable for months about sending her two young kids to spend time with her estranged husband, who she believes is too cavalier about the virus.

As the numbers have spiked, so have her fears. But there is no written visitation agreement, and the uneasy cooperation that allows them fairly equal time with the kids is precarious. A custody agreement is likely in the future, when a divorce gets filed, and it's vital to her that they stay on good terms.
"I don't agree with how he's handling it, but I don't want to fight," said Jodi, who also asked that her full name not be used to protect her children.
New lines of communication
Some divorced parents have found a way through years of anger and hurt, finding that the pandemic has opened up new lines of communication that benefit the kids.

Anthony and My-Cherie Haley have worked hard to make things easy during this uncertain time, they said. A birthday party and a Pre-K graduation spent together with the kids during lockdown would have been unheard of in the five years since the divorce.
"It's not been bad for us, interestingly," Anthony Haley said. "All that's just been put aside, and we're just working together on all of it. It's the only way to make it through this."
Said My-Cherie Haley with a laugh: "Was it always hunky-dory? No. But we've been really flexible with each other because of this pandemic."
Want to read more stories like this one? Start every day with a quick look at what's happening in Austin. Sign up for Austonia.com's free daily morning email.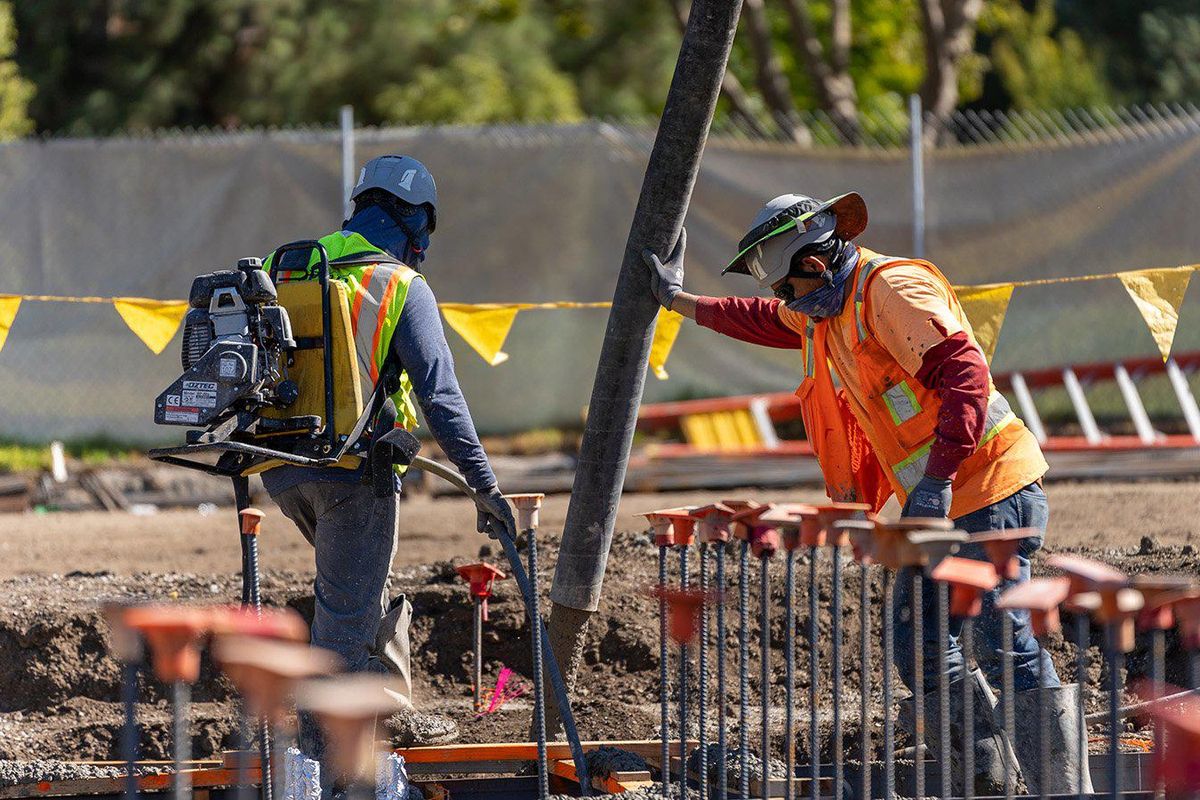 More homes of all shapes and sizes are cropping up in Austin than in any other U.S. city.
According to a Redfin report, Austin had more single-family building permits per capita than any other metro in the country in the first quarter of 2022. With 31.1 building permits per 10,000 residents, the city tops nine other Sun Belt cities that made the top 10 list.
And the city is doing more than just building that quintessential single-family home: Austin also topped the list for new multifamily property permits, with 26.1 permits per 10,000 people in the same quarter. The city has plans to add density and affordability to the most popular areas of the metro, including properties near stops on the planned Project Connect rail.
Austin has been the crown jewel in the Sun Belt's mass migration—and later, severe housing shortage—as remote workers and outpriced big-city dwellers flocked to fairer skies amid the pandemic. And that population swell has been felt across the region: in Austin, one-bedroom rentals rose 112% in just a year, and bidding wars have become common as prospective homebuyers fight in the limited market.
In April, Austin's median home prices set yet another record as they rose to $550,000. Inventory sits at 0.7 months, far below the six-month sign of a healthy market. But rapid building may be putting an early dent in the shortage. In April, active listings jumped 52.5%, causing the biggest year-over-year rise in inventory since 2017.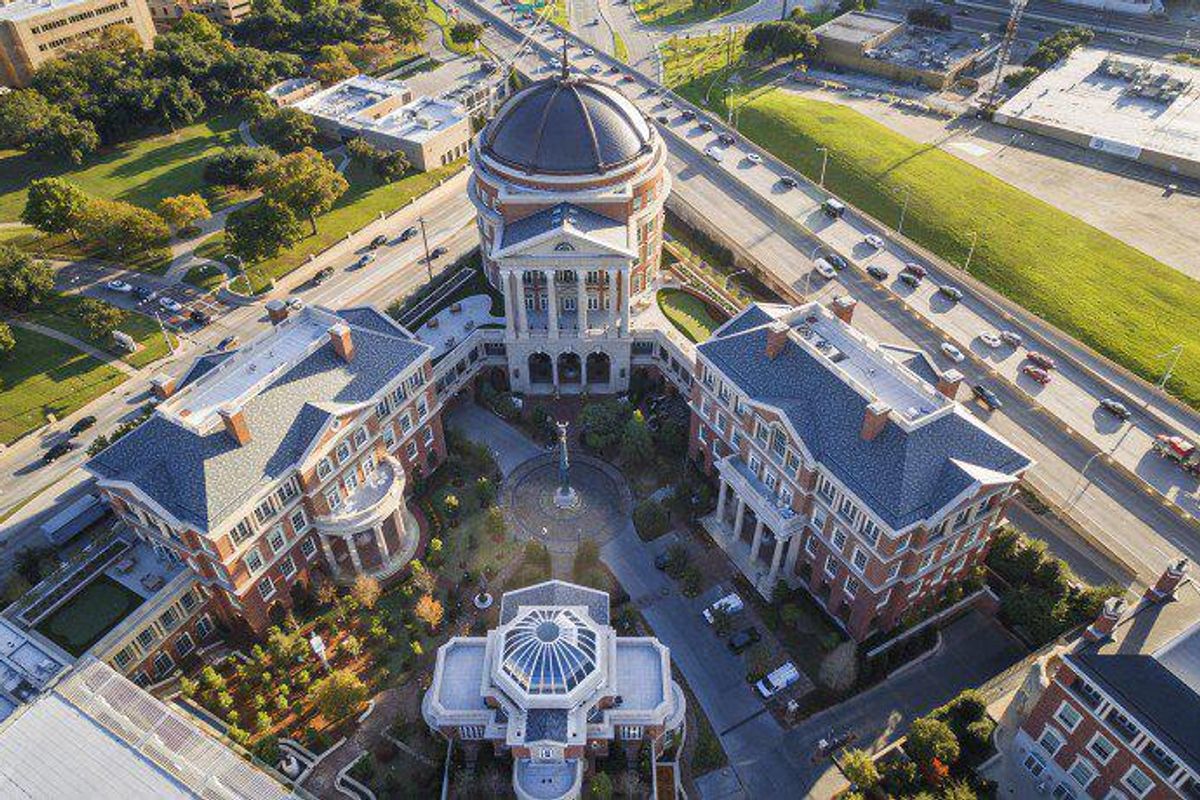 The University of Austin is launching its controversial "Forbidden Courses" program Monday with two weeklong sessions at the Old Parkland Campus in Dallas.
The courses, which were announced by the new, unaccredited university when it was launched in November 2021, will be attended by 80 students as they "cultivate the habits of civil discourse." The university said it will look to investigate a different question each week, starting with "Who am I as an individual?" as it encourages seminar attendees to "discuss and debate the most vexing questions of our time."
This week, the university announced new speakers at the inaugural event, including Marvel co-president Robert Steffens; Jack Abraham, CEO of venture capitalist firm Atomic; Catherine Boyle, General Partner of V.C. firm Andreessen Horowitz; military strategist Edward Luttwak; and Founders Fund Michael Solana.
The no-credit seminar will include eight courses, including:
"Free vs. unfree societies in the 20th century" with Niall Ferguson
"Free speech, religion and women's rights" with Ayaan Hirsi Ali
"Approaches to climate change" with Dorian Abbot
"The psychology of social status" with Rob Henderson
"Varieties of feminism" with Kathleen Stock
"Ideology" with Jacob Howland
"Capitalism: catastrophe or triumph?" with Deirdre McCloskey
"Black male writing from Richard Wright to Ta-Nehisi Coates" with Thomas Chatterton Williams
The "Forbidden Courses" earned its moniker from its founders, who said they created the university due to worries of restricted free speech on college campuses nationwide. Founders include incoming president Pano Kanelos, who described the current education system as "fractured," former New York Times op-ed editor Bari Weiss, academic Steven Pinker, and former Harvard University president Lawrence H. Summers. Weiss will also be a workshop leader at the seminar.
"We call our summer program the Forbidden Courses because the current turbulence–political, social, and cultural–is forbidding us from encountering one another honestly and authentically," the university's Forbidden Courses site reads. "Those who are going to lead, to innovate, to create, must learn how to rise above the static noise of social media, of commerce, of ideology, to see the world with greater clarity. Most importantly, we must learn again how to learn from one another."
Each student will take one course per week and participate in multiple workshops led by authors, educators, physicists and U of A founders including Weiss. The university, which has no physical campus, is unaccredited, and no classes will count for college credit. According to the organization, students attending include current Ivy League students, startup founders, published authors and scholars as well as college dropouts, first-generation students and those of "all political persuasions." Applications are currently closed.
The university is awaiting official nonprofit status and has Cicero Research, led by Austin-based tech investor and Palantir founder Joe Lonsdale, as its temporary sponsor. While it plans to hold "Forbidden Courses" every year and start masters' programs for entrepreneurship and leadership this fall, undergraduate programs are not expected to begin until 2024.