Get connected with our daily update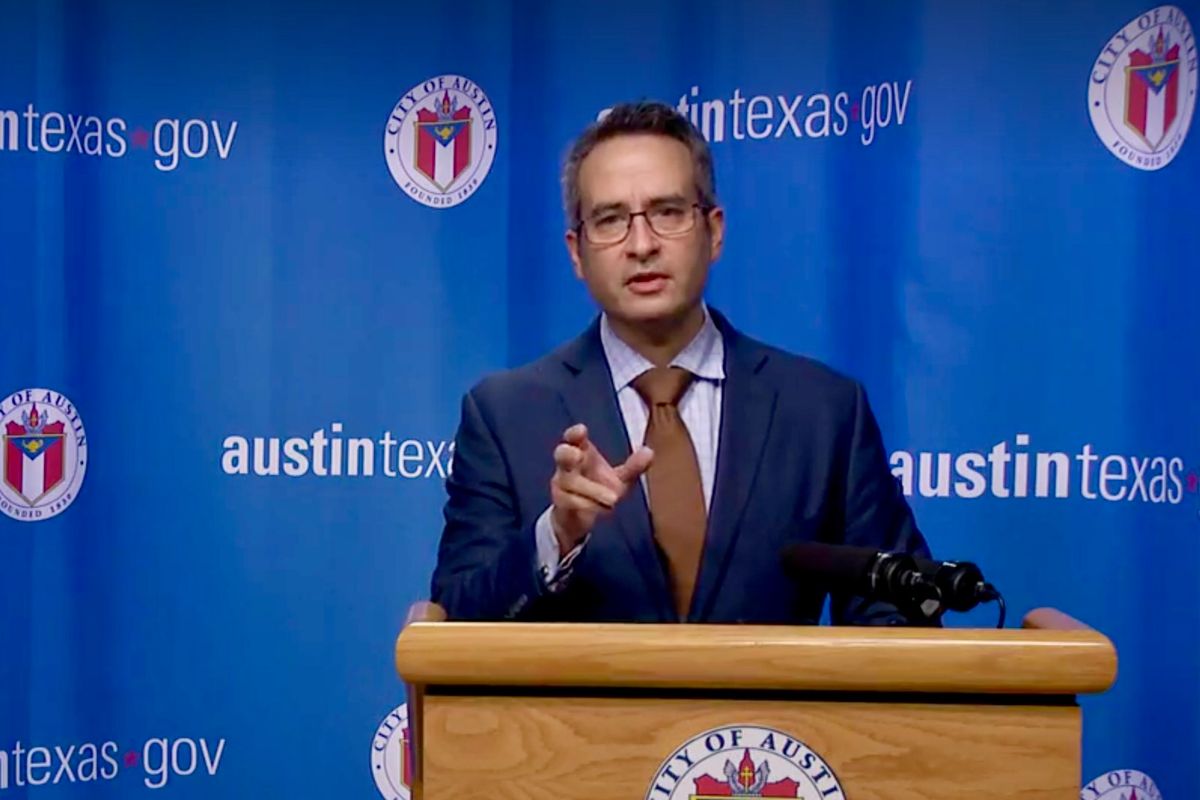 Emma Freer
Austin-Travis County Interim Health Authority Dr. Mark Escott has issued new control measures in an attempt to contain the spread of COVID-19 at nursing homes, assisting living and other long-term care facilities.
The city is tracking clusters at eight such facilities, across which 96 residents and 67 staff have tested positive for the disease. Fifteen residents and at least one staff member have died, Dr. Escott said during a press conference earlier today. These clusters account for nearly 60% of the county's overall deaths, and one facility has more than 35 residents who have tested positive for COVID-19.
"This is very concerning for us," Dr. Escott said at a press conference earlier today. "We have to do better."
---
The control measures, issued yesterday, require facilities to check all employees, patients, visitors and volunteers for symptoms and high temperatures prior to entry and check patients at least once a shift. Any unexplained fever must be reported to Austin Public Health, and in the case of a confirmed diagnosis of COVID-19, the facility must notify all patients, staff and next of kin.
If a facility develops a cluster—two or more cases among staff and patients—the city is working with the state to deploy a strike team of additional personnel and equipment to help contain the outbreak.
Dr. Escott said that there has been "a constant struggle with staffing" at long-term care facilities, an issue that is exacerbated by the coronavirus pandemic.
"That imbalance"—between sick residents in need of more care and staff shortages—"is only contributing to the furthering of the spread of this disease in these facilities," Dr. Escott said, adding that the city's priority is to respond quickly after the first cases are reported by a facility and, ideally, to help facilities without cases maintain that status.
On April 9, Texas Gov. Greg Abbott announced an emergency rule to temporarily allow more nurse aides to work at long-term care facilities temporarily, even if they haven't completed the full certification program.
Dr. Escott said he doesn't know if this rule has had an impact on staffing at area facilities but that he expects it to moving forward.
The city has not released the names of long-term care facilities that are seeing clusters, but it has identified clusters in other settings, including at the Salvation Army's downtown shelter and among a group of University of Texas-Austin students who traveled to Cabo San Lucas during their spring break.
"Privacy considerations are important," Dr. Escott said.
At an Austin City Council work session yesterday, Dr. Escott said residents will need to observe social distancing and wear masks when in public for at least a year. At today's press conference, he added that these measures will be necessary until herd immunity is achieved, such as by the introduction of a vaccine, and will be especially important for populations at higher risk of complications, such as those over 65 and with other medical conditions.
"If we can effectively cocoon people and prevent those who have a higher risk of being hospitalized or of needing a ventilator or dying then we can have more transmission in the community without as much effect on the health care system," he said, introducing a new term into our pandemic glossary.
These control measures follow the city's announcement last month that it had convened a nursing home task force that has set up isolation facilities to house nursing home residents who have tested positive for COVID-19, but do not require hospitalization, or have been discharged from hospitals.
Help us find our editor!
Austonia, a for-profit Austin digital media company, is looking for the right person for a new position as newsletter editor.
Are you an innovator who wants to work exclusively in digital media and push the boundaries? Do you have 3+ years in digital, broadcast, print or agency work? This could be the opportunity for you.
In two years we've created a place in the Austin media landscape, and we're looking for people who can move us toward the front.
AM email newsletter, 22,500+ daily subscribers
Austonia.com, reaching 250,000+ users/month
Social media, 50,000+ followers
Success in this role is based on skills: an excellent writer, editor, visual communicator and storyteller who builds compelling stories with digital and classic elements, who can recruit and mentor contributors in doing the same.
Austin is the most interesting city in the world, and we want to cover it that way. The people, issues, opportunities, challenges, companies and cultures that make Austin dynamic and successful.
Compensation depends on experience. Benefits include PTO and employee Blue Cross Blue Shield "Silver" health coverage, with 100% of the monthly premium paid by the company.
This is a hybrid, mostly remote position. Must live in Austin.
The position reports to Austonia's CEO.
To apply, follow this link to become a candidate immediately:
https://hu9c8d8pxw6.typeform.com/to/JMkTWPwG
Or send your contact info and a link to your LinkedIn profile to hr@austonia.com.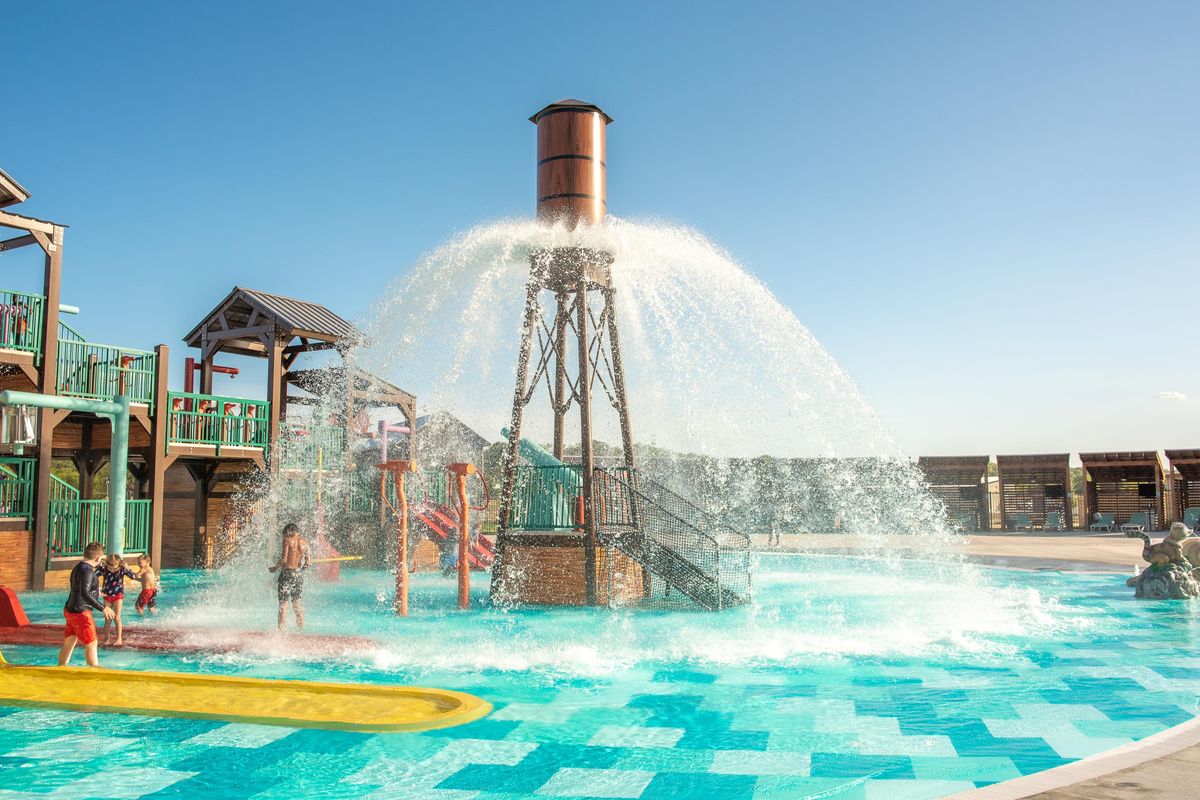 Camp Fimfo Waco
Camp Fimfo Waco, a brand new camping resort, is kicking off football and fall camping season in style! With top-notch amenities, premium accommodations, and 10 weekends of fall fun, there's no better place to have a fall camping getaway, especially if you're a Baylor football fan!
Fall promises to be a one-of-a-kind camping experience. From Sept. 16 to Nov. 24, weekends will be packed with fall-themed activities, including special Halloween weekends in October. Campers can enjoy activities like fall crafts, campground trick-or-treating, costume contests, site decorating, outdoor movie nights, and more!