Get connected with our daily update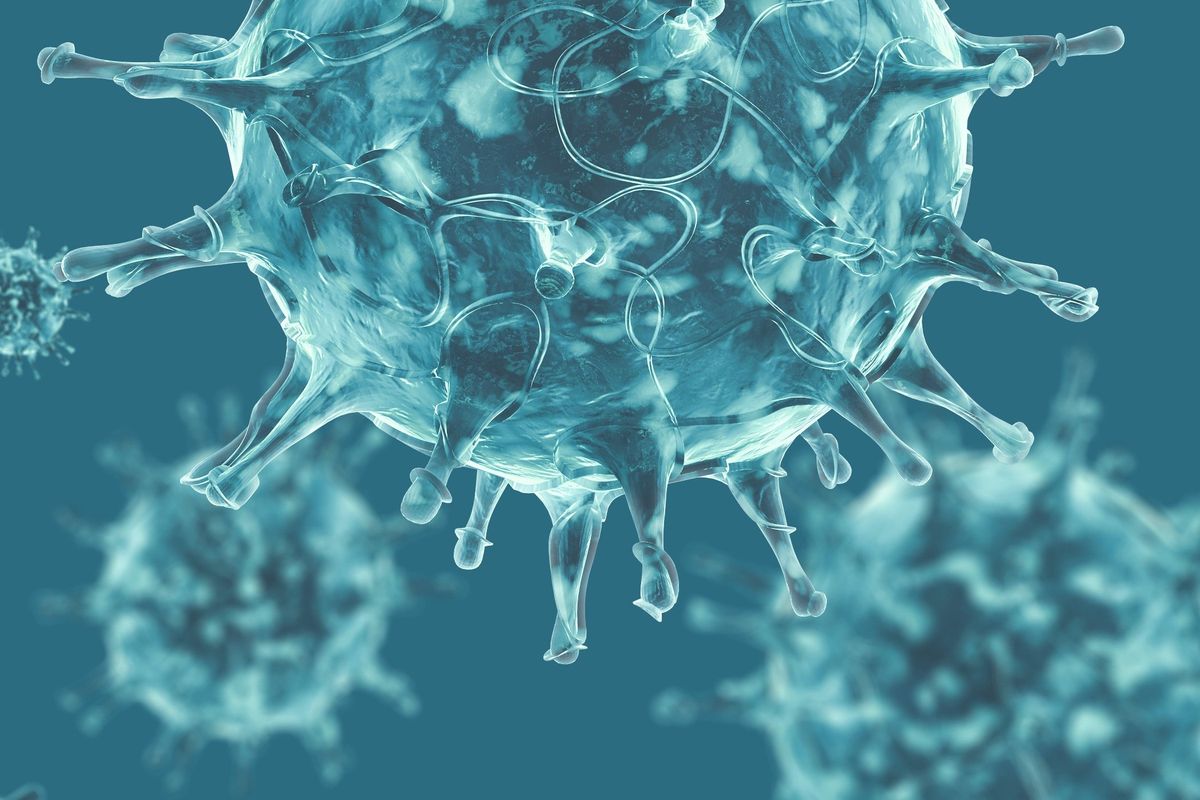 An effective vaccination for COVID-19, officials have been saying since the crisis began this winter, could be a year or more away.
In the meantime, scientists and the broader medical community are feverishly looking for ways to mitigate a virus that, at times with seeming randomness, spares many who catch it while bringing others to death's door. Or through it.
---
Texas A&M University researchers, in concert with Harvard University and top hospitals in Texas and Los Angeles, this week are commencing a human trial with a drug that some international data indicates could be a promising interim treatment for COVID-19: the BCG vaccine, or bacille Calmette-Guerin. BCG wouldn't prevent COVID-19 entirely, but researchers are looking to prove that it could dampen the effects of the disease, creating a "trained immunity" that would save lives and curb the ravages of the disease in other cases.
The study is primarily funded with a $2.5 million grant from the Texas A&M system.
"If we get the data out in the next few months showing even a 10% effect on COVID-19, we could save hundreds, if not thousands, of lives," said Dr. Jeffrey Cirillo, a researcher in infectious and respiratory diseases with the Texas A&M Health Science Center in College Station. He said solid results would be available within a half year. "It allows us to buy time until we have a specific COVID-19 vaccine available."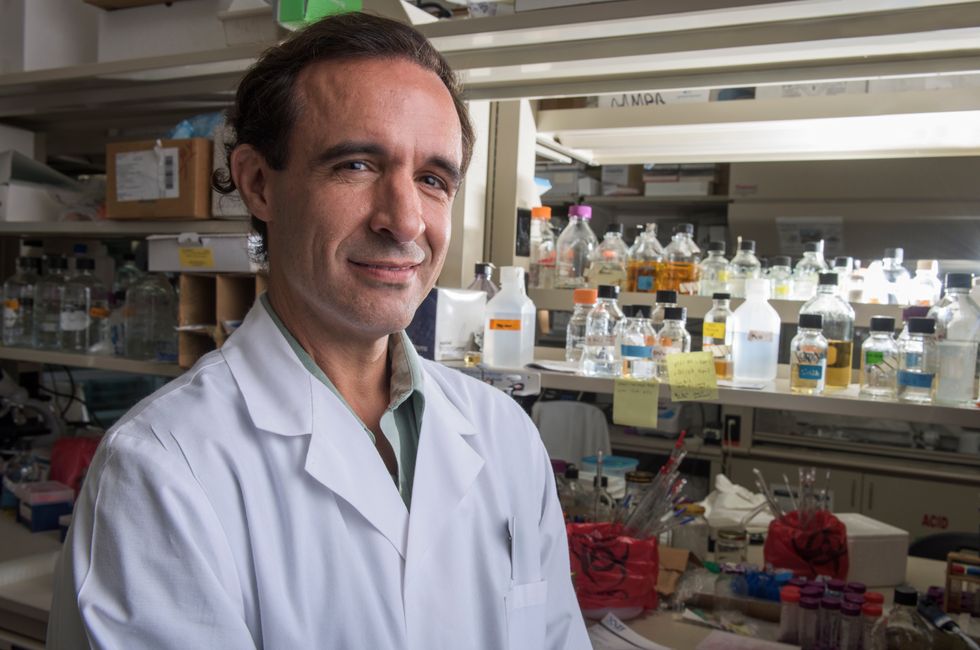 Dr. Jeffrey Cirillo, Texas A&M University Health Science Center
Dr. Jeffrey Cirillo of Texas A&M University Health Science Center said results of the study could be available with six months.
"If there was ever a time to invest in medical research, it is now," A&M Chancellor John Sharp said in a statement released by the A&M system. "I want to make sure [Cirillo] has what he needs to protect the world from more of the horrible effects of this pandemic."

But Cirillo had two cautions against the sort of overexuberance that has led some people to prematurely pursue remedies mentioned by politicians or the media.
The clinical trial, first of all, is in its infancy. Recruitment of a hoped-for 1,800 frontline medical workers to volunteer in the randomized, double-blind study is just beginning, with only 30 on board as of Tuesday. That includes about a dozen participants in Round Rock, Cirillo said. Actual BCG vaccinations (or, in half the cases, a placebo) won't begin until clinicians have at least 100 volunteers.
(A&M asks medical workers in College Station, Temple, greater Austin, Dallas and Houston to contact Cirillo at: jdcirillo@tamu.edu.)
Beyond that, while the vaccine is FDA-approved for bladder cancer treatment and thus safe, just how much it buttresses immune systems against the effects of COVID-19 remains unclear.
"What we have seen in other contexts is that BCG has a positive effect on the immune response to viral and bacterial infections," Cirillo said. "But we're really trying to get people to be cautious and not try to get the vaccine at this point."
BCG has been in use since 1921 as a vaccination for childhood tuberculosis in at least 20 developing countries—hundreds of thousands of young children get it each year, he said—and more recently in the U.S. and other countries to fight cancer. It has not been used typically as a vaccination in the United States because of the extremely low rates of childhood TB here.
But according to a COVID-19 statistical review released in the past few weeks by an M.D. Anderson professor and three co-authors—a study still under peer review—countries that do not use it as a TB vaccination in children have almost 10 times the incidence of COVID-19 infection. And the combined fatality rate from COVID-19—40 deaths per million residents—in about 155 countries without BCG vaccinations likewise is almost 10 times greater than in the 21 countries with widespread vaccination.
The World Health Organization, in a notice on its website about that comparison, warns against making too much of those numbers. Such studies, WHO says, could be subject to "significant bias" caused by unexplored differences between countries in "demographics and disease burden, testing rates for COVID-19 virus infections, and the stage of the pandemic in each country."
Cirillo said that his hopes for BCG are not based primarily on those numbers, in any case, because the effects of vaccinating infants would be unlikely to persist into adulthood. Instead, he said, other epidemiological studies of adult usage of the drug have shown mitigation of viral and other respiratory diseases.
And that beneficial effect occurs quickly, he said.
"In most cases, it appears to occur almost immediately, within a few days [of vaccination] to a certain degree," Cirillo said. "Certainly within two to three months, you see a fairly robust response."
Already, a clinical trial of a similar strain of BCG (one not approved by the FDA) with 4,000 people in Australia is underway, and Cirillo said it, too, holds promise. But Cirillo said manufacturing capacity already exists in the U.S. for the BCG variety in the A&M study with pharmaceutical giant Merck, as well as in factories in Canada, India and Italy.
"I think we can do it," if the drug proves beneficial in the coming months, Cirillo said. "It has been produced at a national scale in the past. So ramping up would not take as long as other vaccines."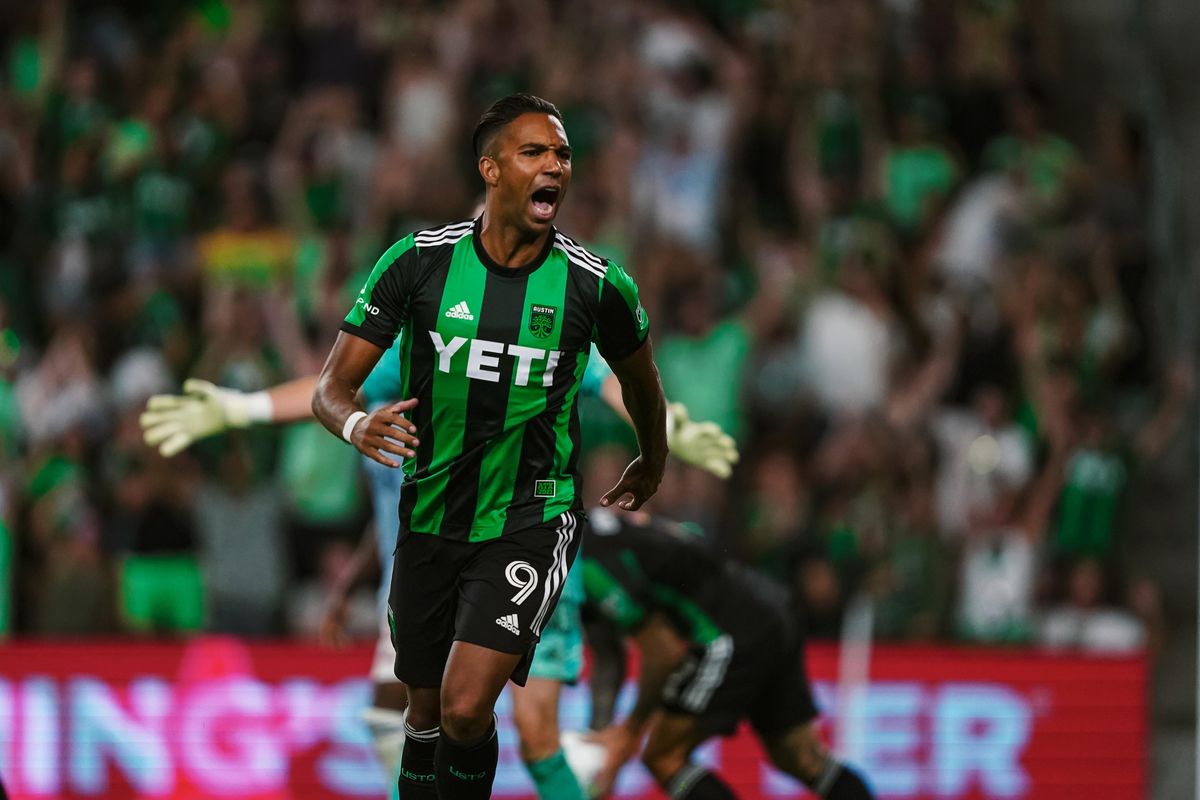 Despite a 2-0 deficit, there was a pot of gold for Austin FC after all as it celebrated its annual Pride Night with rainbows and a 2-2 comeback draw to FC Dallas Saturday night.
After three FC Dallas losses last season, the Dallas derby draw marks the first time Austin FC has tied against its Copa Texas rival. Austin continues to edge over FC Dallas as it sits at 3rd in the MLS West.
Here are the biggest takeaways from the match:
A somber start
¡Ya Basta! Enough! End Gun Violence. #uvaldestrong

📷 @arubiophotospic.twitter.com/3PiVdTPtik

— Los Verdes (@LosVerdesATX) June 26, 2022
Decked out in colorful hues for LBGTQ+ Pride, Verde fans started the match on a somber note as they held up banners to take a stand against gun violence before the match.
As the national anthem began, fans held up banners with the names of each child that was killed in the Uvalde school shooting and a plea to "end gun violence."
The supporters' section was also dotted with Pride flags and a "Bans off Our Bodies" banner in protest of the Supreme Court's decision to overturn Roe v. Wade.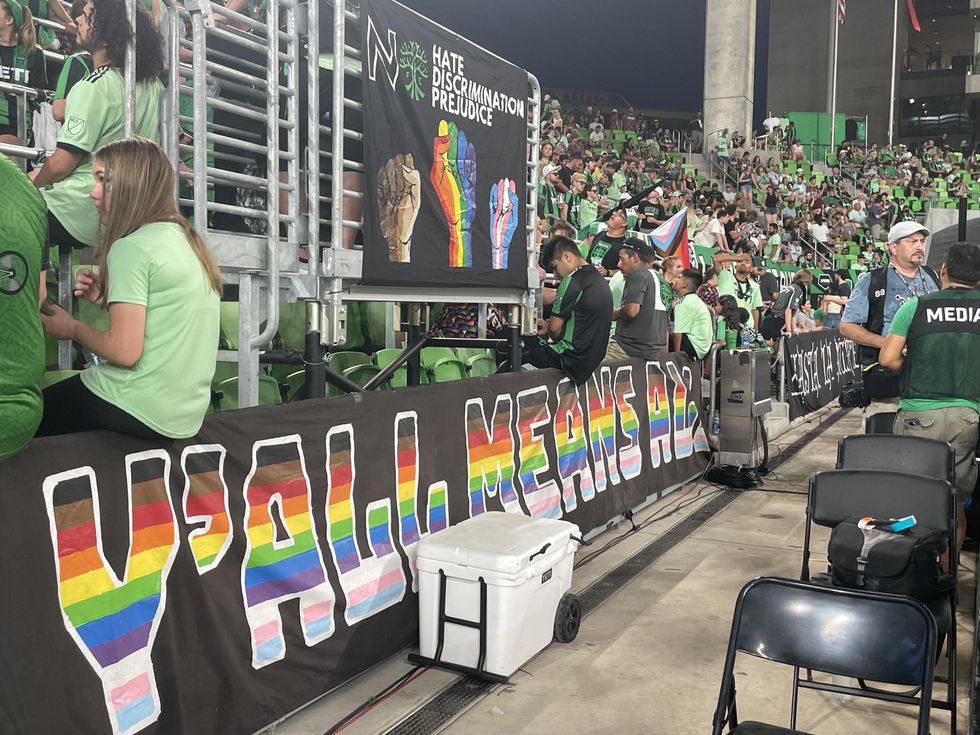 (Claire Partain/Austonia)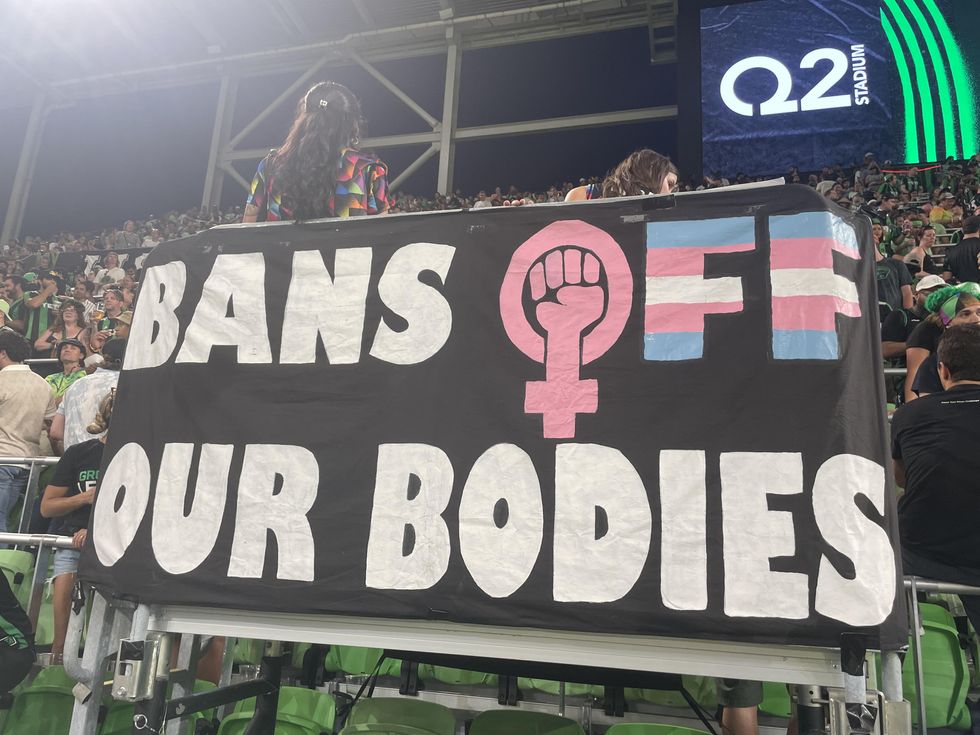 (Claire Partain/Austonia)
FC Dallas earns a 2-0 lead
Paul Arriola is there to put it away and put @FCDallas ahead! pic.twitter.com/Z4AMmM6lp3

— Major League Soccer (@MLS) June 26, 2022
That sober tone continued onto the pitch. With midfielder Daniel Pereira's absence due to a red card, the Verde and Black lost two goals to FC Dallas by the 70th minute of play.
FC Dallas played it sneaky for the first half of the match, giving Austin FC plenty of room to hold possession as it waited to strike on a Verde error. That mentality proved dangerous for Austin as Dallas' Paul Arriola took advantage of Brad Stuver's deflection to score the first goal of the night in the 57th minute of play.
Dallas struck once more as Brandon Servant pushed past the Verde line to score the second goal of the match.
Austin FC strikes back
Sebastián Driussi pulls one back!#AustinFC are still in this one. 👀 pic.twitter.com/Yoi0x768jb

— Major League Soccer (@MLS) June 26, 2022
But energy quickly returned to Austin's favor thanks to Designated Player Sebastian Driussi, who scooted past several FC Dallas defenders alongside Moussa Djitte to snag an unlikely first goal for Austin.
A full Verde comeback
Late drama in this Texas Derby!@AustinFC ties it up, Danny Hoesen with the diving header. 😱 pic.twitter.com/Jk2f4fIEXG

— Major League Soccer (@MLS) June 26, 2022
Austin's subs proved deadly as momentum returned to the home team toward the end of the match. A well-placed cross from Nick Lima—and a diving header from a fresh-legged Danny Hoesen—helped the team secure the draw with a second Verde goal in the 84th minute of play.
Hoesen, who was Austin's first starting striker last season, has now scored two goals with the team after a yearlong injury stuck him on the bench.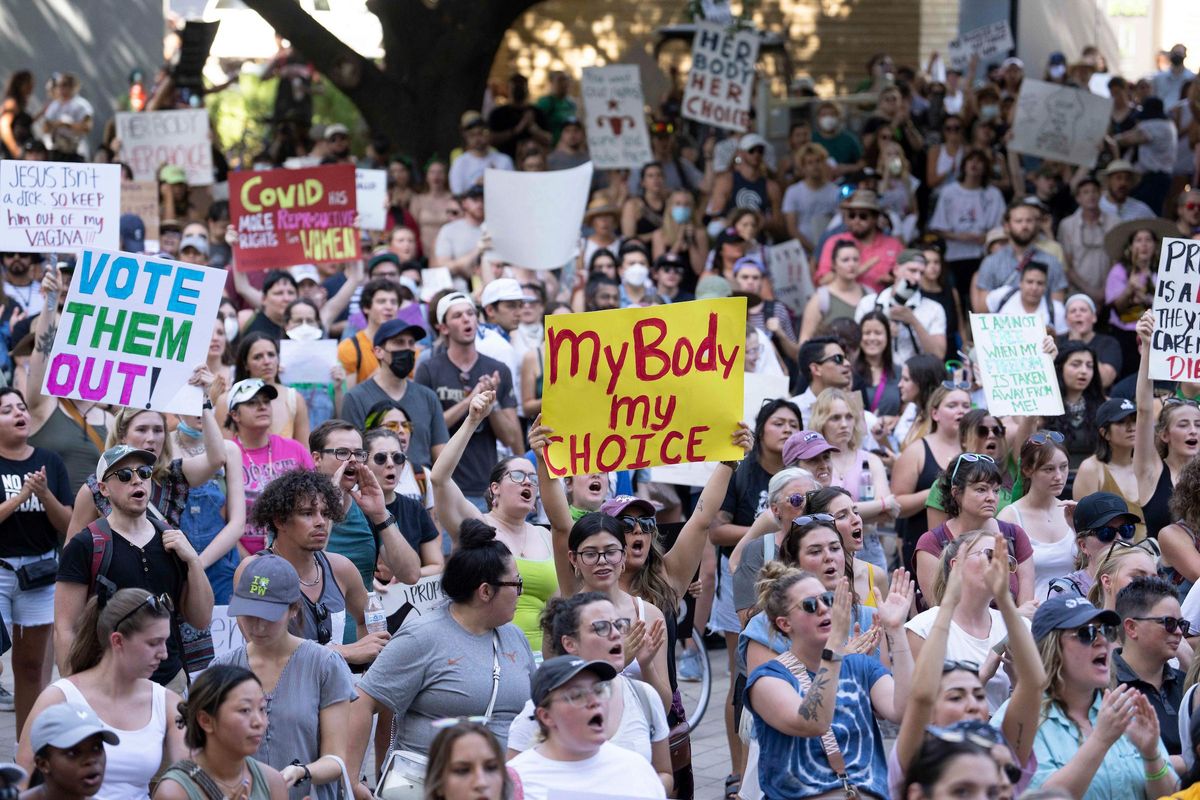 Hours following the U.S. Supreme Court's ruling to overturn Roe v. Wade, the landmark ruling that guaranteed a constitutional right to an abortion, on Friday, about 1,000 people gathered in Republic Square with signs calling for change.
The rally, organized by the group Rise Up 4 Abortion Rights Texas, started at the federal courthouse on Republic Square on Friday at 5 p.m. before the crowd marched to the Texas Capitol. More protests are expected to ensue over the weekend.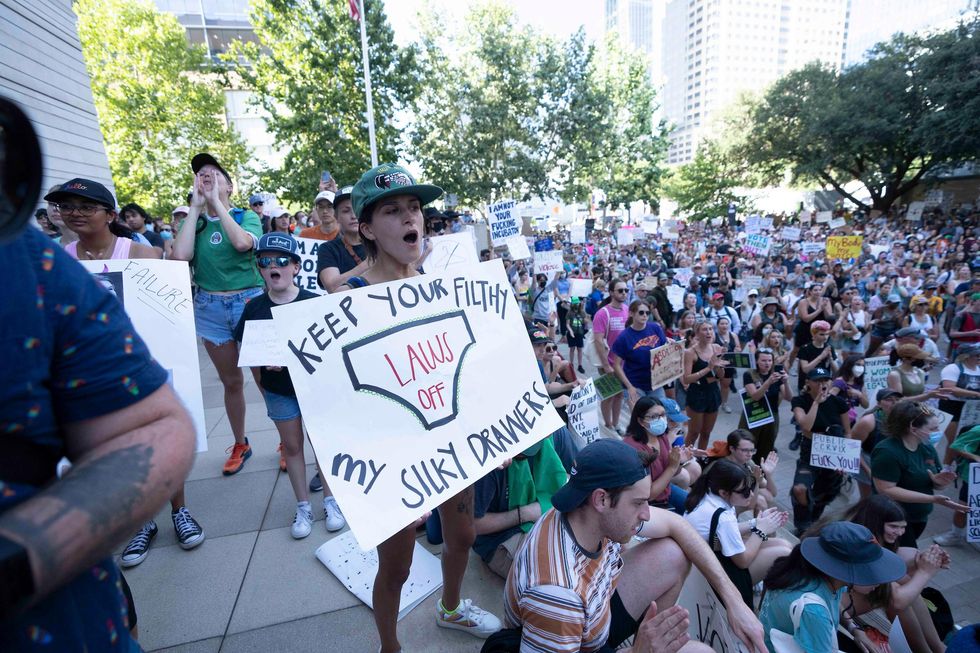 People showed up with all types of signs like Mindy Moffa holding up, "Keep your filthy laws off my silky drawers."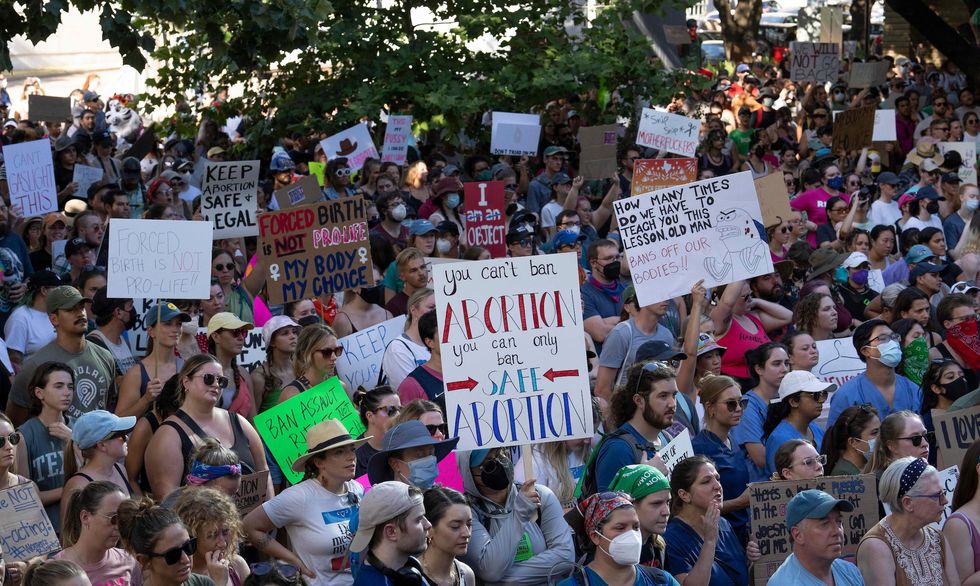 Austin joined cities across the country that saw protests for a women's right to an abortion after the ruling.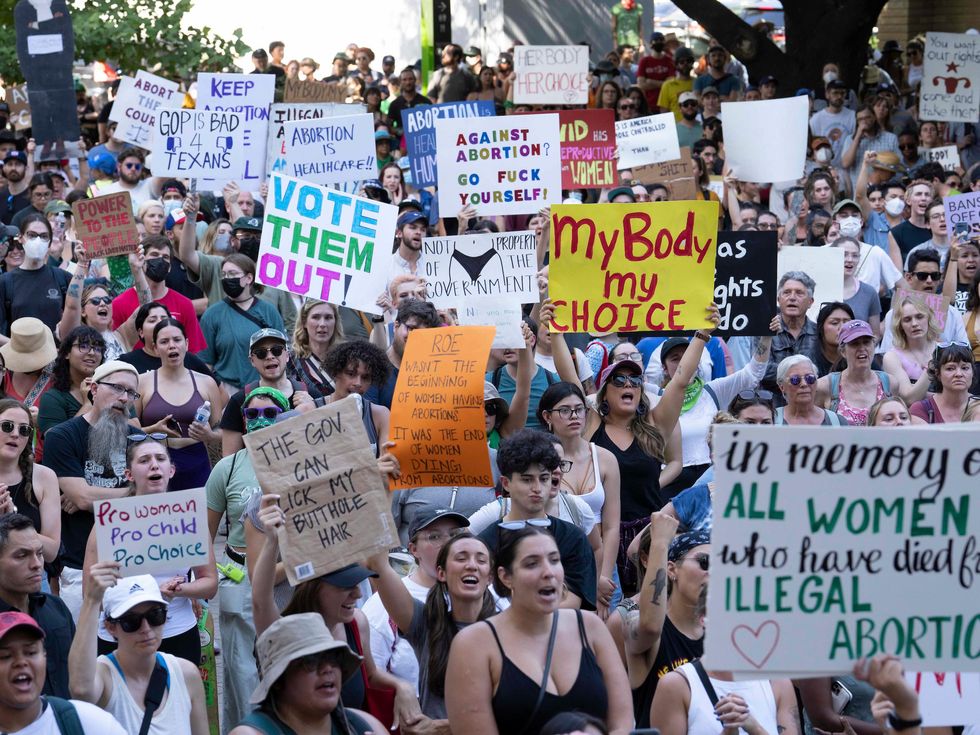 According to a recent UT poll, 78% of Texas voters support abortion access in most cases.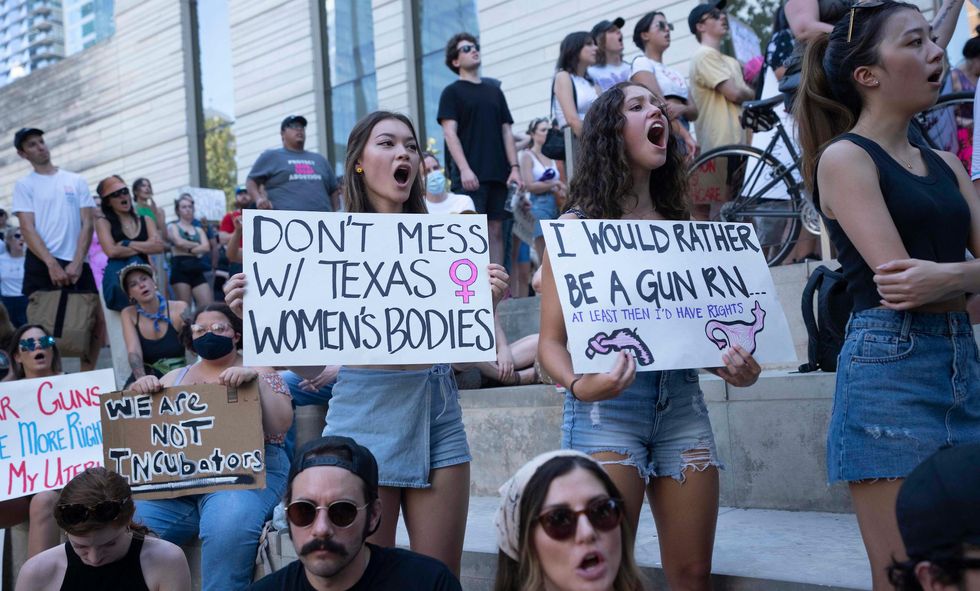 Sabrina Talghade and Sofia Pellegrini held up signs directed at Texas laws. A Texas trigger law will ban all abortions from the moment of fertilization, starting 30 days after the ruling. When state legislators passed the trigger law last summer, it also passed laws for more protection of firearms, including the right to open carry without a permit.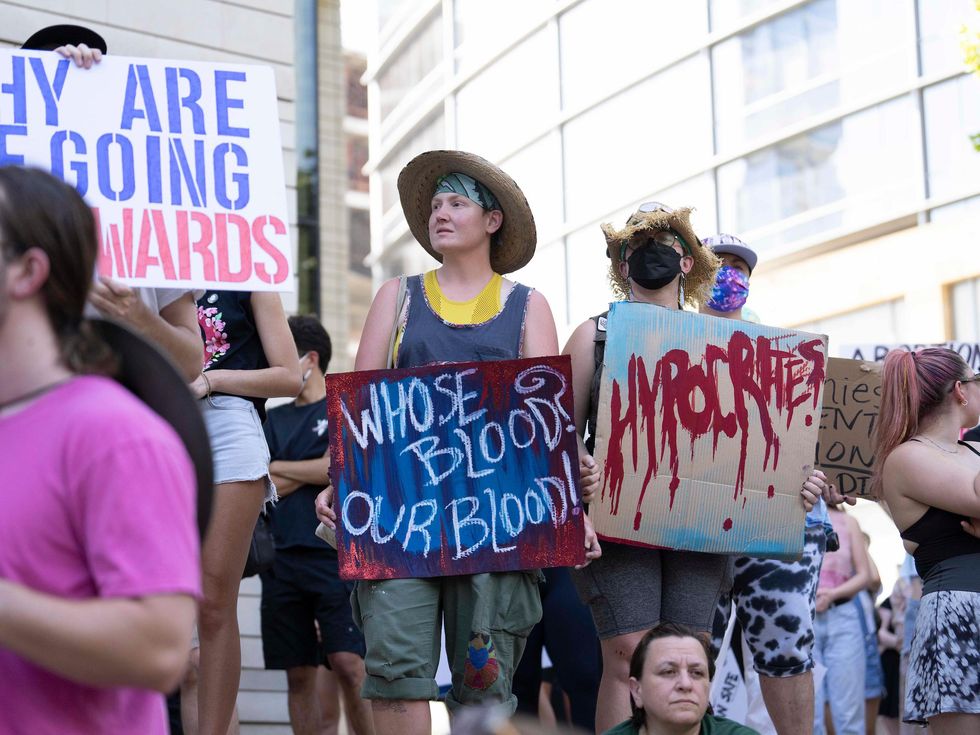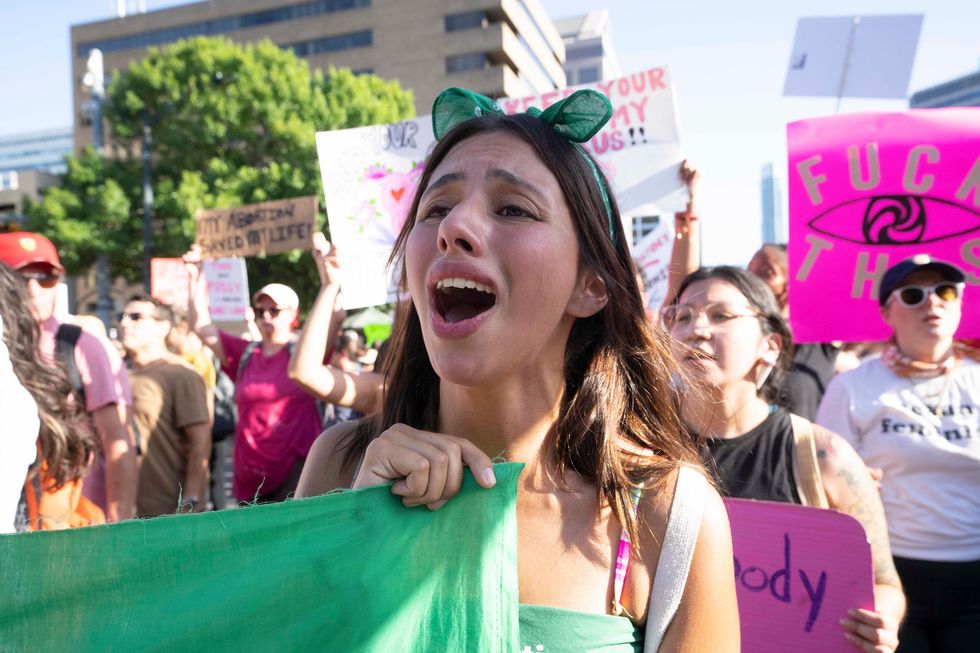 Lili Enthal of Austin yells as around 1,000 Texans marched to the Texas Capitol.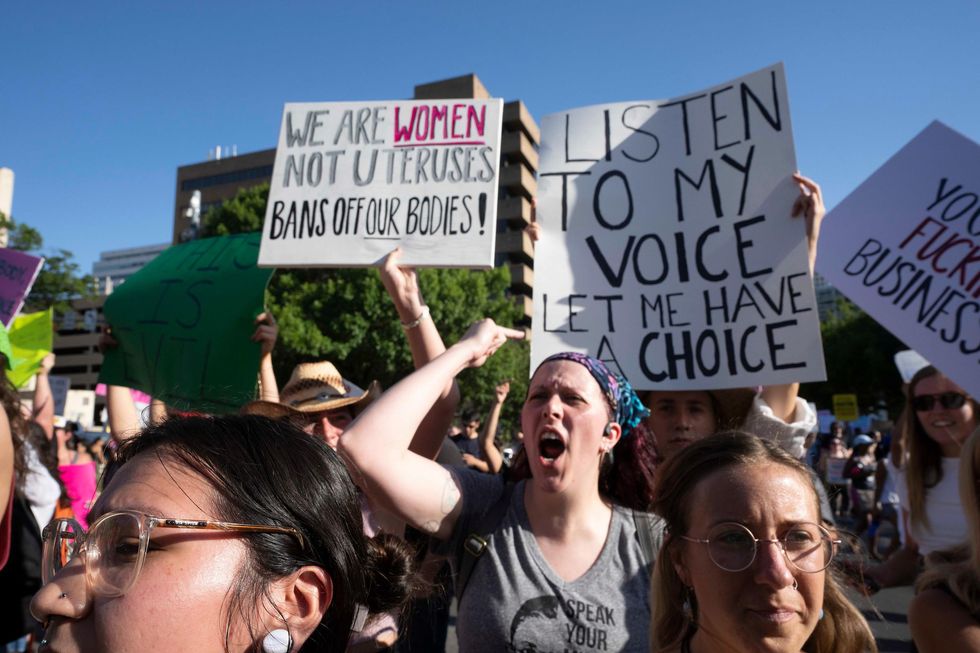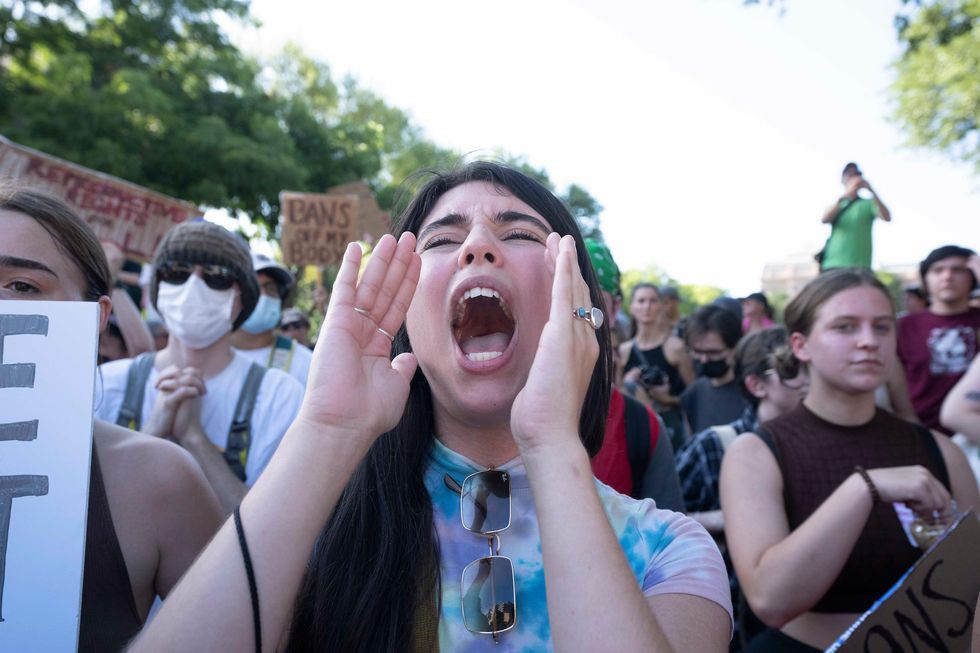 From the Texas Capitol, Zoe Webb lets her voice be heard against the Supreme Court ruling.