Get connected with our daily update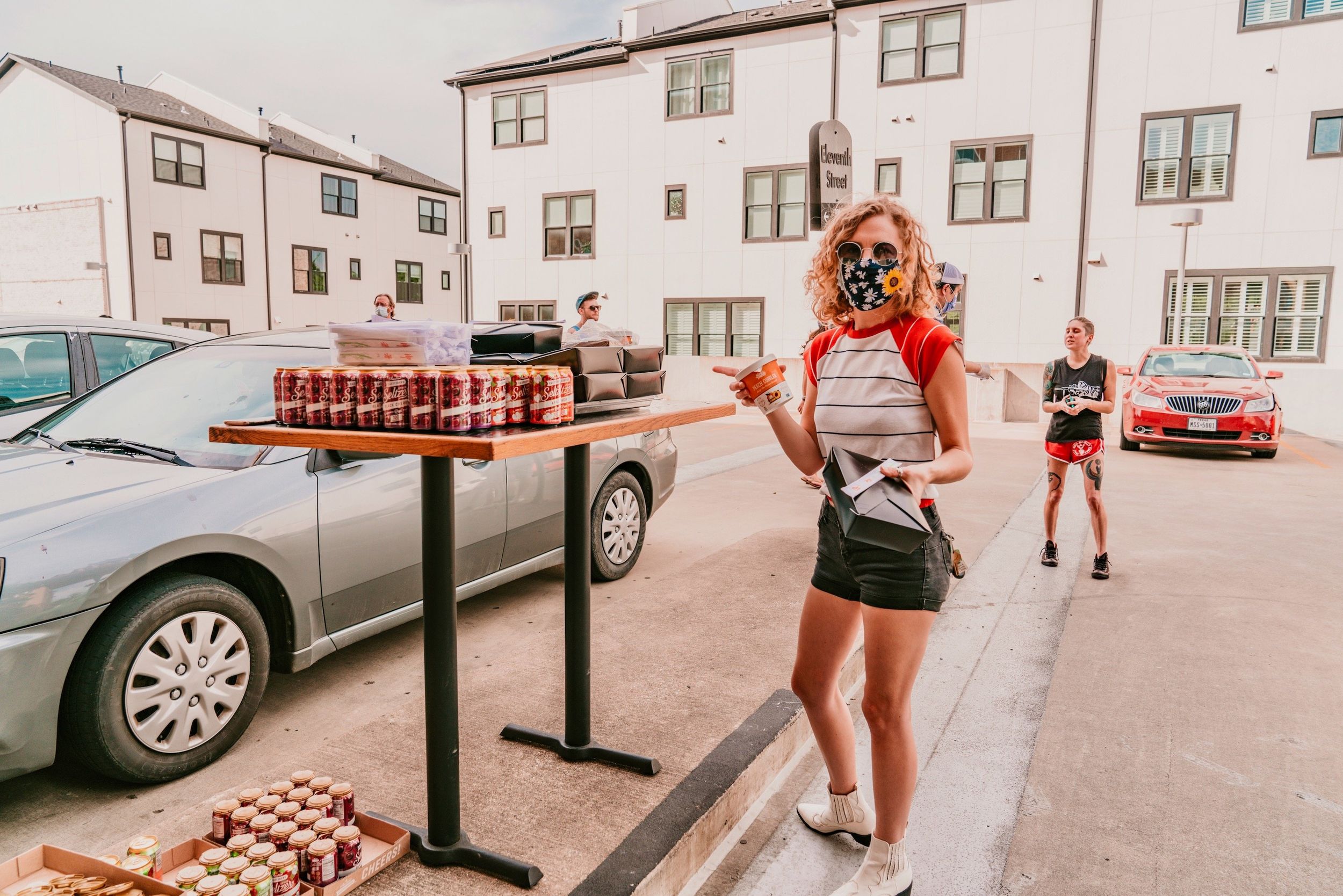 Welcome to Austonia, a new, locally owned news company here to report on news, business, and politics in Austin, Texas. Like what you see? Sign up for our daily newsletter to get our latest stories in your inbox.
Last month, in an attempt to limit the spread of COVID-19, Austin Mayor Steve Adler canceled South by Southwest and ordered the closure of all restaurants and bars in the city. While generally praised for his decision, Adler essentially shut down the city's hospitality industry at a time when it usually sees its highest sales.
Since then, many restaurants have pivoted to curbside delivery and selling bulk staples. But others have laid off staff or closed permanently. Cottage industries built around the city's dining scene have also been deeply impacted.
"I'm not making income," said Jane Ko, who runs the Austin food and travel blog A Taste of Koko. "I lost all of my projects, too."
Ko is an influencer—someone who generates interest in consumer products by posting about them on social media—who has more than 75,000 Instagram followers. Her blogging business and others, including local public relations firms, are experiencing a sharp loss in revenue as restaurants and bars slash budgets—or close their doors altogether.
"We've definitely had a reduction in our business because of COVID, and it's been really difficult," said Samantha Davidson, founder and president of Say My Name Public Relations, which represents local beer bar Craft Pride and restaurant group FBR Management, which includes Mean Eyed Cat and Lala's Little Nugget.
Davidson has applied for assistance from the Small Business Administration is waiting to hear back. In the meantime, she and her four employees are working to adapt their business model.
"With people sheltering at home and on their computers and on their phones—very engaged digitally—it's [a question of]: how do we get the information about what our clients are doing out to the people who are interested in to-go [meals]," Davidson said.
Say My Name's clients have worked with influencers such as Shelby Sorrel (43,900 Instagram followers) and sisters Lindsay and Morgan Vandygriff (97,700 Instagram followers). Since the pandemic arrived in Austin, some have also produced their own social media content in an effort to engage customers. Local chefs, including Loro Beverage Director Jason Kosmas and Uchi Sous Chef Blake Luecke, have been recording themselves cooking at home and sharing the videos on Instagram and TikTok.

Chelsea McCullough, owner of the PR firm Mylk Collective, which works with restaurants and beauty businesses, has also been "greatly affected" by this pandemic and is waiting to hear about the status of her SBA loan application.

In addition to helping her clients adapt to the current marketplace—such as by developing family-style take-out menus and offering meal kits—McCullough has teamed up with Ko on Hundred for Hospitality, a restaurant fund that serves 100 meals a day to laid-off service industry workers around Austin.
"I was really distraught the first week [restaurants were closed]," Ko said. "I had over 200 restaurants reach out to me for help."
On March 20, Ko started a GoFundMe, which has since raised over $14,000 to fund Hundred For Hospitality.
With these donations, Hundred For Hospitality has paid local restaurants such as The Peached Tortilla, Austin's Pizza and Easy Tiger to provide daily meals to service workers since March 30, with plans to continue through May 8.
McCullough said other local influencers have reached out to her to see how they can offer support, even as their own businesses are struggling.
"Let's be frank, influencers are used to getting a lot of complimentary dining experiences, but they really stepped up and said …. 'How can I support? Where can I eat out? Where can I purchase food?'" McCullough said.
Supporting these businesses now may mean protecting their own futures.
"It's not just about keeping the brand alive," Davidson said, "but keeping the industry alive."
A fallen conduit at The Northshore apartment complex, 110 San Antonio St., has displaced residents in 439 apartments for the past two weeks.
According to residents who spoke with Austonia, the power lines fell around 6 p.m. on April 28, cutting off power to most units in the building. However, many residents have still been living in their powerless units.
The complex told residents repairs would be finished on Wednesday, after postponing a few times leading up to that, but announced Tuesday that it can't guarantee that power will be restored by the end of the week.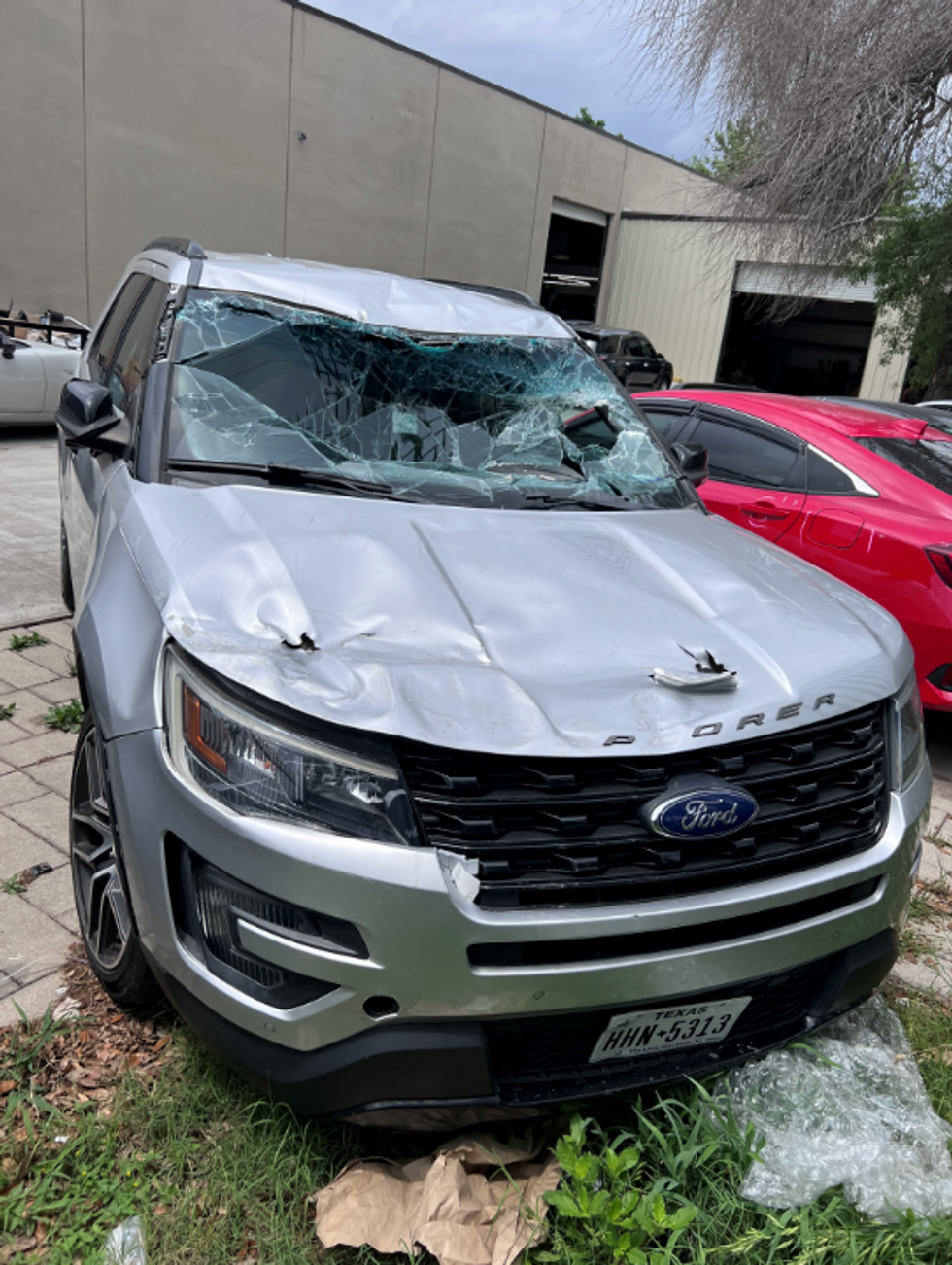 (P.J. Rabice)
P.J. Rabice, who was dining at ATX Cocina with his wife during the incident, was one of the first to find out about the damage. Rabice said they gave his 2016 Ford Explorer to the valet and had just sat down when a loud noise followed by a sudden dust storm rushed through.

A few minutes later, a manager came to tell Rabice the conduit had blocked the garage and shortly found out it fell on his vehicle.
The complex was unable to get his vehicle out of the fallen rubble until Wednesday, May 4. Though he hasn't heard back from insurance companies yet, Rabice expects the car to be a total loss.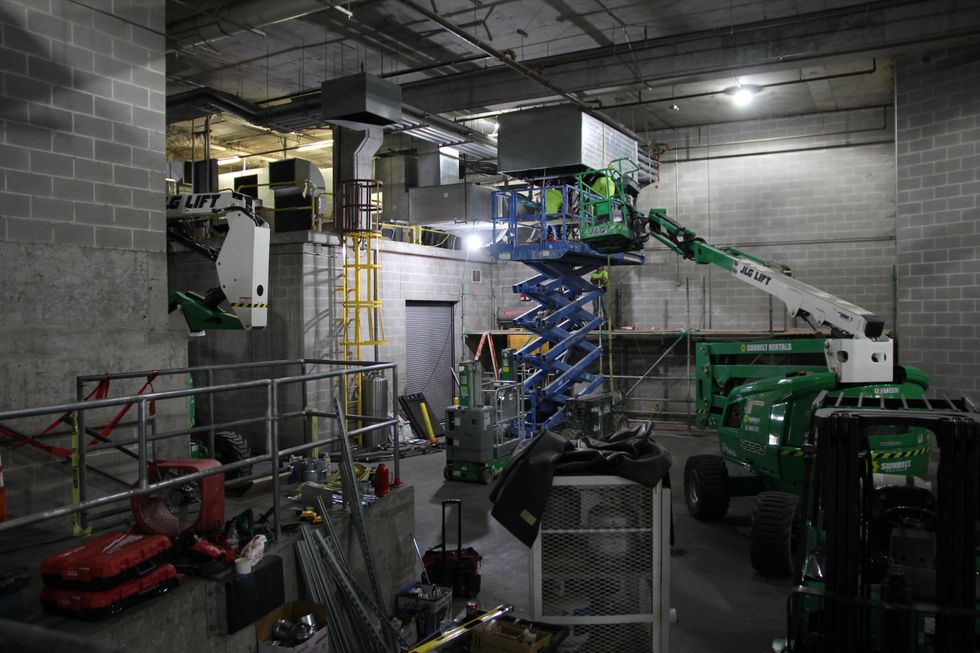 Rabice said the situation "kind of sucks but you move on." For eighth floor resident Chris, who declined to use his last name to protect his privacy, the two-week debacle is starting to wear on his "high spirits."
"The lack of expectation management, the just long duration of this ordeal—it's starting to become tiresome," Chris said. At this point… other accommodations are kind of something I'm thinking about more seriously now."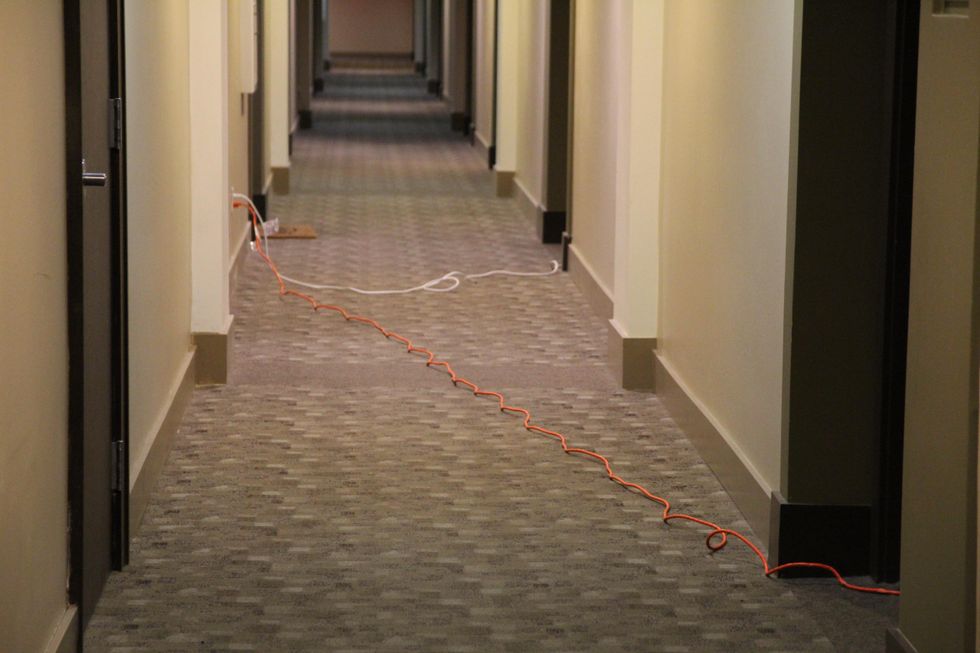 Many of the 38 floors have extension cords running from common areas into their apartments, including Chris. (Laura Figi/Austonia)
Chris has continued to live in his apartment, for the most part, with an extension cord running from the hallway and into his unit that gives him a morsel of electricity. The complex is compensating residents with $375 per day for accommodations but Chris said many people are following his lead by staying home and gathering in common areas at night, where there is AC.
At this point, Chris isn't sure when his home will have power. Chris said when the complex emailed saying they didn't have a timeline anymore, he found that more comforting than empty promises.
"Don't sugarcoat it, like this was a major collapse and if you don't have an ETA at this time, please say that," Chris said. "It seems like we'll be compensated, which is at this point, all I can reasonably expect. I can't really fix the power myself so I'm just keeping on keeping on and hoping that they continue to send us updates."
The complex is emailing residents daily on the state of repairs, telling residents they would extend reimbursement until 48 hours after the repairs have been finished.
"It is not enough simply to say we're so very sorry for this disruption to your life. Please understand we sincerely want the power back on as much as you do," the complex said in an email on Tuesday.

The complex did not immediately provide comment to Austonia.