Get connected with our daily update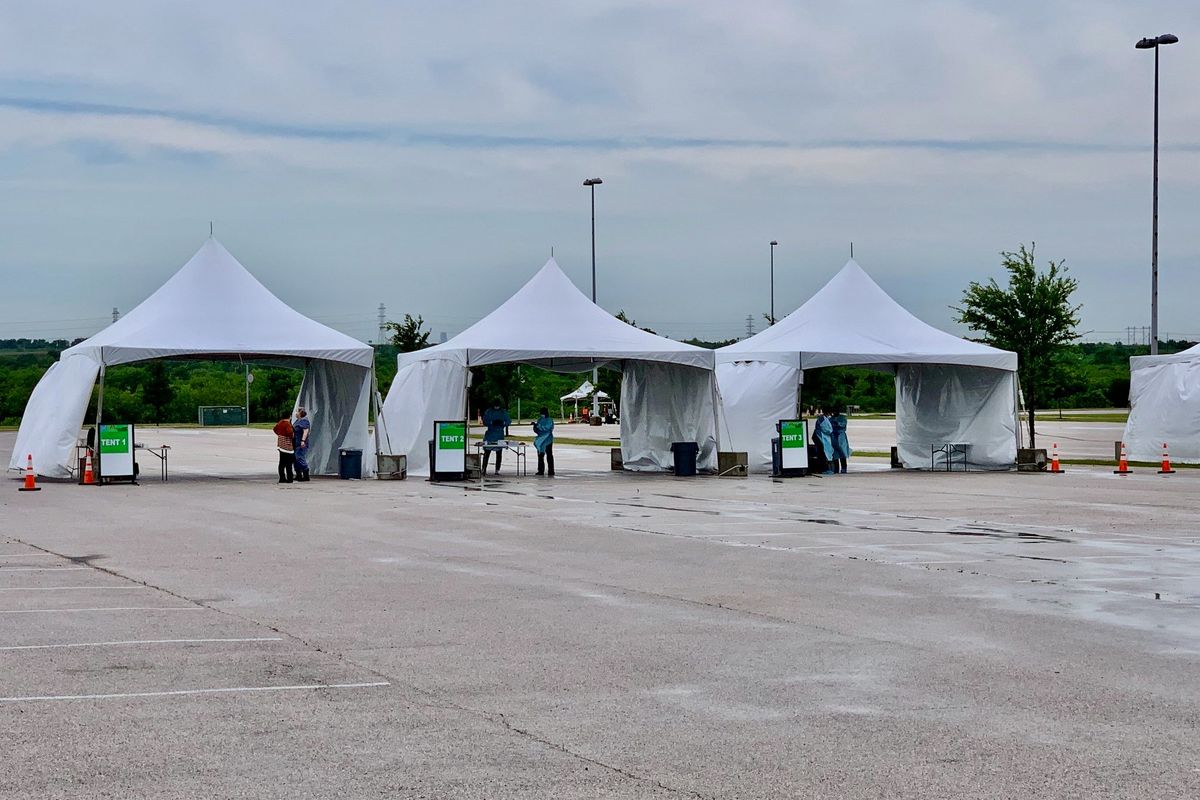 (AnyPlace MD)
AnyPlace MD, a Cedar Park-based business offering COVID-19 testing and symptom monitoring, has seen a change in consumer demand.

---
In early April, the company hosted its first antibody testing event in Austin. "The demand was massive," CEO Shane Stevens said. But subsequent events, including a drive-thru testing site at Circuit of The Americas, prompted less interest.
Stevens attributes this to growing doubt about antibody testing and questions about its efficacy.
The initial popularity of antibody testing was, in part, a response to a lack of regular COVID-19 tests. Antibody tests detect whether a person has developed an immunologic response to the virus—which may or may not confer immunity—and they were offered as a chance to give patients peace of mind and researchers a better sense of how widely COVID-19 has spread within communities.
Last month, local primary care centers began offering pinprick tests, promising results in 15 minutes. But health authorities quickly responded, warning that the tests varied in quality, risked false results and could not prove immunity.
To combat this, AnyPlace MD has partnered with the city of Austin and area nursing homes on testing initiatives. "By partnering with these groups, we have a more defined audience," he said. "It's going to be based really on need versus an assumption that there's a want for the testing."
Today, antibody tests are more stringently regulated. The FDA's initial policy, set in mid-March, was updated May 4 to prevent companies from falsely claiming their tests were approved by the agency.
But challenges remain.
Eric Olson is the CEO of Austin-based medical technology company Babson Diagnostics, which launched its own antibody test on April 30. He is hopeful that antibody tests can regain the public's trust.
"Number one, we need to be really careful about what we say that we're doing," he said. "We're providing a test that can tell you whether or not you've got antibodies. It's not a test that can tell you whether or not you've got immunity. And that's just got to be a clear line that you draw."
In a controlled setting, antibody testing may be able to help workplaces return to normal.
Dr. Andrea Natale, who directs the Texas Cardiac Arrhythmia Institute at St. David's Medical Center, and a team of researchers, have been working on the Austin COVID-19 Protection Project.
Since March, they have tested more than 700 people within the Austin health care community—including EMTs, patients and hospital staff—using a combination of diagnostic tests and antibody tests.
"If you combine both, you can start testing large numbers of people quickly," Dr. Natale said. "Once you reach a critical mass of tested people and you isolate the positives, then it becomes a very safe environment to be around each other without worry [of getting] sick."
Total Men's Primary Care, which has 16 locations in and around Austin, was one of the first places to offer antibody testing locally. It has since expanded its services to women and children and recently received the first shipment of FDA-approved Cellex tests sent outside of New York, CEO Robert Sek said.
The company is expanding its services to include on-site antibody testing for employers. Austin companies that have expressed interest include dental offices, restaurants, construction companies and a car dealership. "It's not diagnostic in nature, but it's trying to get another piece of information or data," Sek said. "That could be useful for them."
Antibody tests will also improve as companies refine their models. Babson is already working on its second iteration.
"We do think that there's a significant probability that this disease is something that we'll have to deal with year in and year out," Olson said, adding that testing for COVID-19 antibodies could become as normalized as checking one's cholesterol or glucose levels. "And if that's the case, we believe pretty strongly that serology testing is going to become a routine blood test."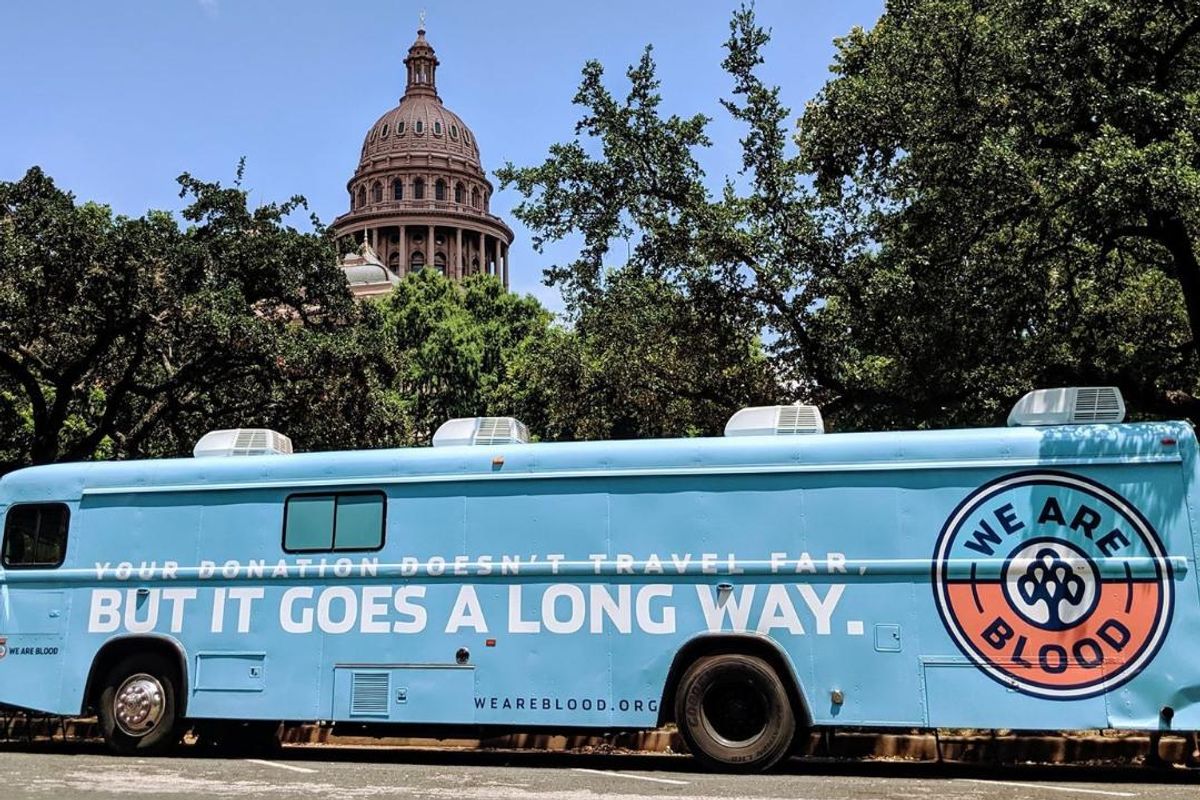 Communities are rallying together after an 18-year-old shot and killed 19 students and two teachers at Robb Elementary School in Uvalde, Texas.
Funds from organizations all around the state–including from Austin's own Los Verdes–are being raised to support families affected by the tragedy. Here's how you can help.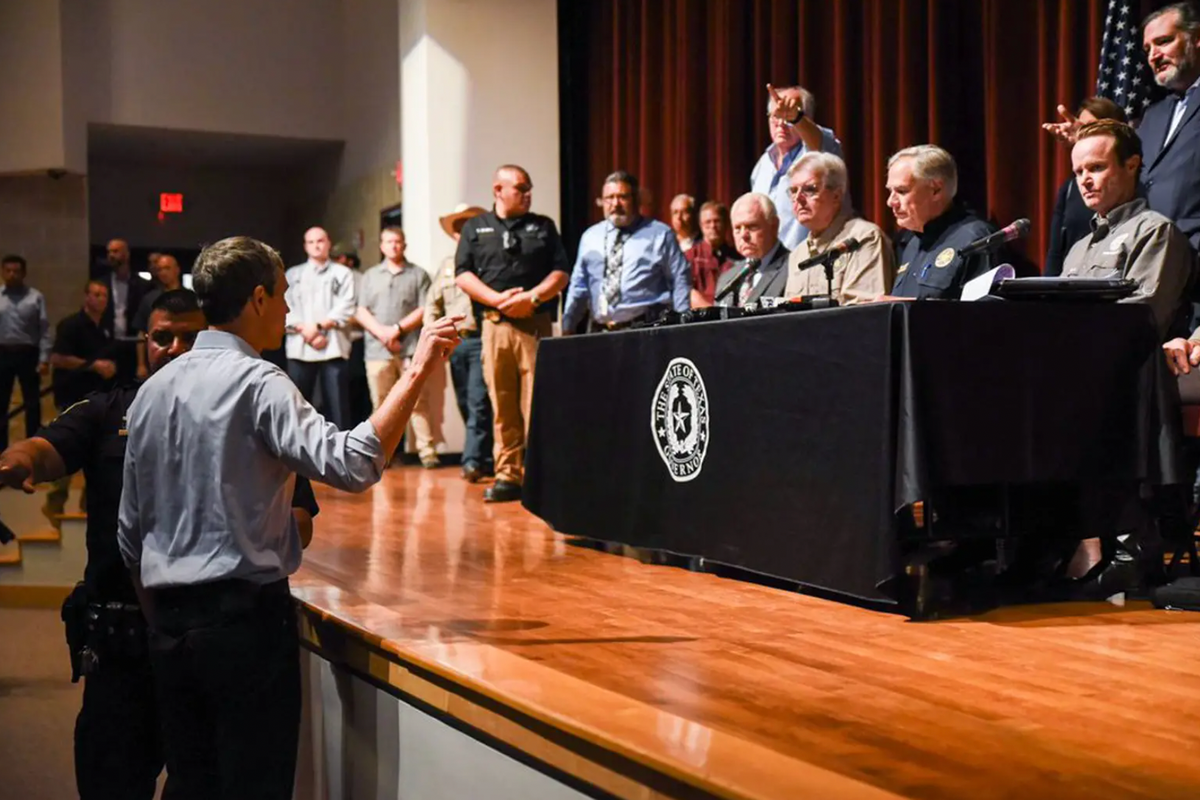 By Patrick Svitek
Beto O'Rourke caused a dramatic scene on Wednesday when he angrily confronted Gov. Greg Abbott at his news conference about the Uvalde school shooting, yelling, "This is on you."
After Abbott was done giving his initial remarks, O'Rourke approached the stage and told Abbott he was "doing nothing" to combat gun violence. He said the Uvalde massacre, in which a gunman killed 19 children and two adults, was "totally predictable."
Some of the Republican officials onstage with Abbott quickly denounced O'Rourke, telling him to go away. Another man onstage used expletives to criticize O'Rourke for interrupting the event. O'Rourke was eventually escorted away amid the unruly scene.
"I can't believe that you're a sick son of a bitch that would come to a deal like this to make a political issue," Uvalde Mayor Don McLaughlin told O'Rourke at one point.