Get connected with our daily update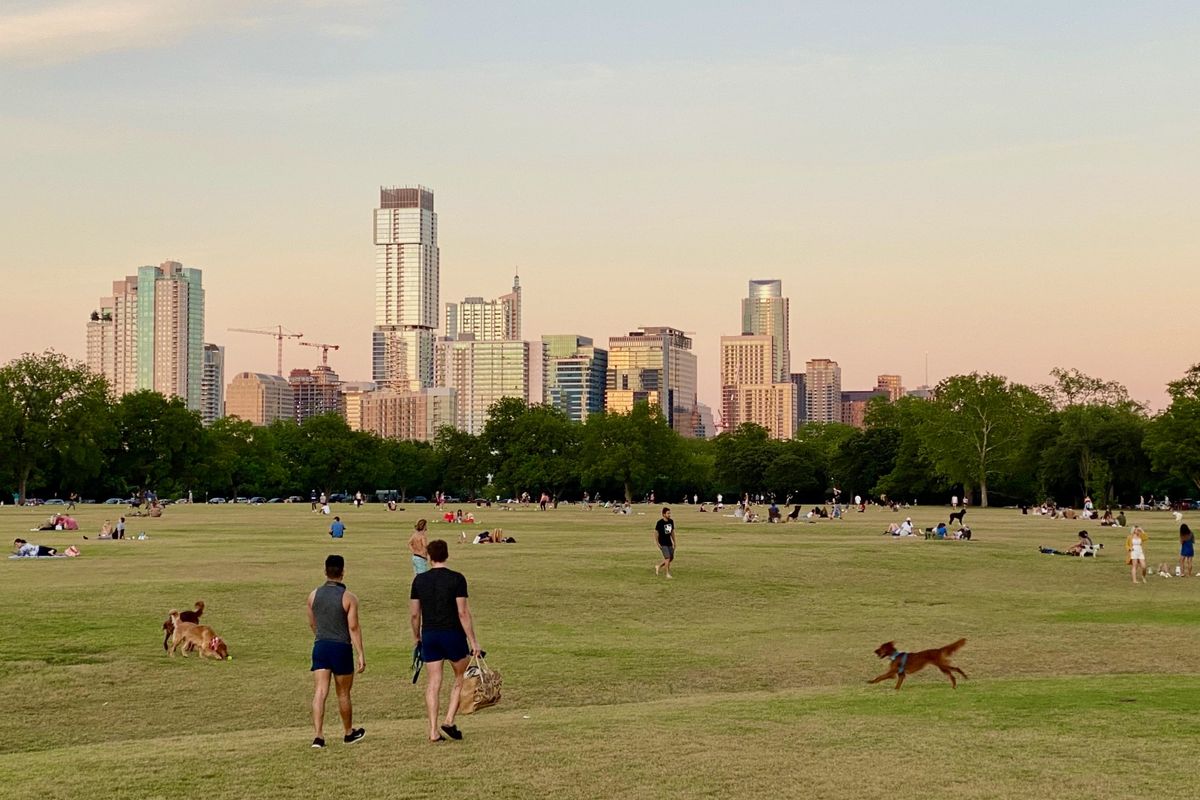 Austonia staff
Welcome to Austonia, a new, locally owned news company reporting on news, business, and politics in Austin. Like what you see? Sign up for our daily newsletter to get our latest stories in your inbox.
Reports that indicate the new coronavirus may be mild or asymptomatic in up to 80% of cases have driven demand— in Austin and around the world—for antibody tests, which claim to be able to determine whether or not a person has had COVID-19.
---
People are seeking out these tests in the hope that, as is the case for many viruses, having COVID-19 will make people immune to it in the future—at least for a while. The problem is that even if the tests work—and some may not—is that no one really knows how the virus affects the immune system of survivors.
COVID-19 prompts the formation of antibodies in patients who have been exposed to it. "[T]his is what is referred to as an immunologic response," Dell Medical School Chief of Pathology Dr. Edward Weir wrote in an email. But he added that the effectiveness of these antibodies and the duration of any immunity they may confer remains to be seen.
Until these questions are answered, health officials have advised caution.
"I think a baseline expectation should be that this concept of social distancing, personal hygiene, the public masking … is going to have to continue until we reach herd immunity by one method or another," Austin-Travis County Health Authority Dr. Mark Escott said during an April 22 press conference.
Herd immunity is achieved when a majority of a population is immune to a disease, either because they've been vaccinated against it or have survived it themselves.
But the latter route, at least in the case of COVID-19, would come at great cost, according to experts.
Dr. Lauren Ancel Meyers, who leads the University of Texas at Austin COVID-19 Modeling Consortium, told Austin City Council members Tuesday that herd immunity might be attainable, but as the result of "a catastrophic second wave," if this disease proves to be immunizing.
Last week, Travis County Judge Sarah Eckhardt said 750,000 people in the region would need to be affected to achieve herd immunity. At the current mortality rate of 2.2%—and with a functional healthcare system not yet overwhelmed by COVID-19 cases—that would lead to 16,500 deaths.
"We don't want full-on herd immunity because our hospital capacity cannot absorb that," Eckhart said during an April 22 Commissioners Court meeting. "It would mean lots of death, literally."

So far, Travis County reports 1,756 confirmed COVID-19 cases. Austin-Travis County Interim Health Authority Dr. Mark Escott has said the caseload is likely seven or eight times as high as the confirmed number due to inadequate testing.
If the total caseload is seven times the number of confirmations—12,292—it would still amount to less than 1% of the population in Travis County.
In contrast, around 70% of the population would likely need to be immune—either by recovering from COVID-19 or receiving a vaccine—to achieve herd immunity, said Dr. Gypsyamber D'Souza, a professor at the Johns Hopkins Bloomberg School of Public Health.
"We're very far from achieving herd immunity," Dr. D'Souza said in a phone interview. "We won't get there in 2020."
There's also a chance, she added, that repeated surges could lead to hundreds of thousands of deaths nationwide, overwhelmed hospitals, and still not reach the exposure threshold needed to protect the herd.
In the meantime, health authorities have stressed the importance of long-term containment efforts to avoid a surge in cases and allow time for researchers to develop a vaccine that can enable herd immunity and minimize the loss of life.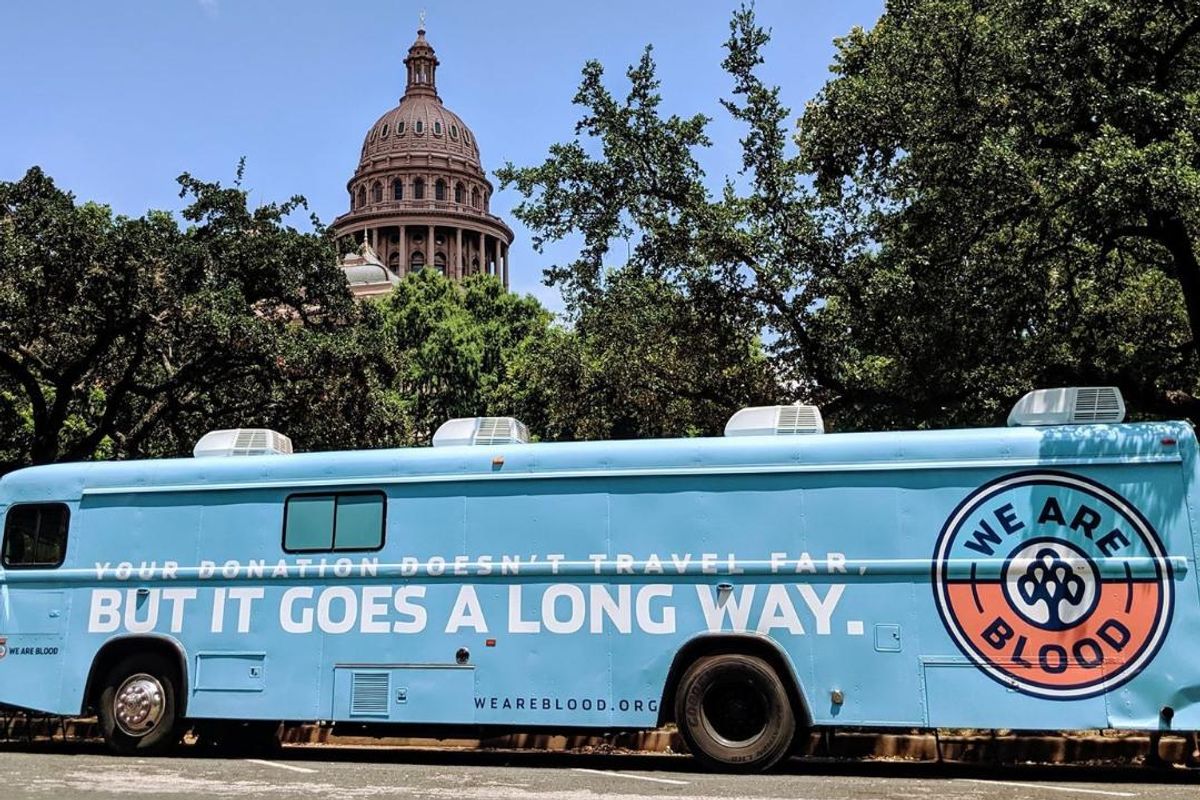 Communities are rallying together after an 18-year-old shot and killed 19 students and two teachers at Robb Elementary School in Uvalde, Texas.
Funds from organizations all around the state–including from Austin's own Los Verdes–are being raised to support families affected by the tragedy. Here's how you can help.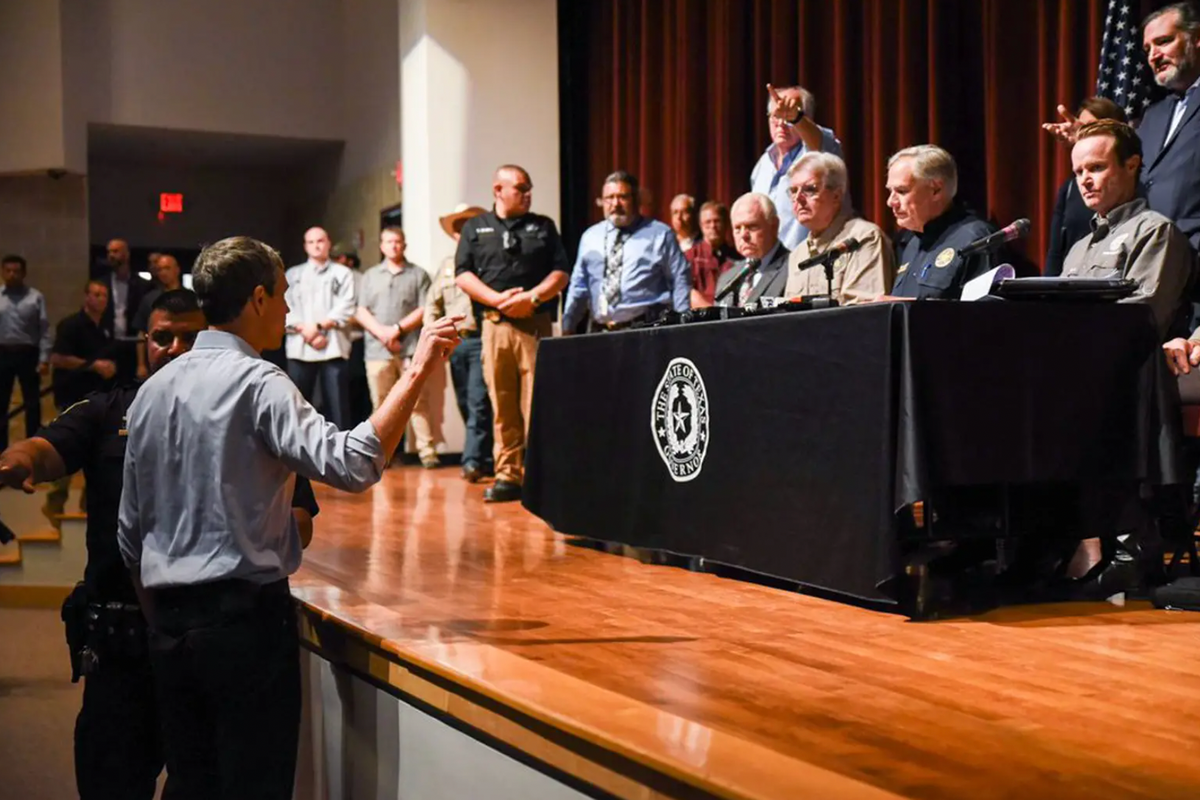 By Patrick Svitek
Beto O'Rourke caused a dramatic scene on Wednesday when he angrily confronted Gov. Greg Abbott at his news conference about the Uvalde school shooting, yelling, "This is on you."
After Abbott was done giving his initial remarks, O'Rourke approached the stage and told Abbott he was "doing nothing" to combat gun violence. He said the Uvalde massacre, in which a gunman killed 19 children and two adults, was "totally predictable."
Some of the Republican officials onstage with Abbott quickly denounced O'Rourke, telling him to go away. Another man onstage used expletives to criticize O'Rourke for interrupting the event. O'Rourke was eventually escorted away amid the unruly scene.
"I can't believe that you're a sick son of a bitch that would come to a deal like this to make a political issue," Uvalde Mayor Don McLaughlin told O'Rourke at one point.