Get connected with our daily update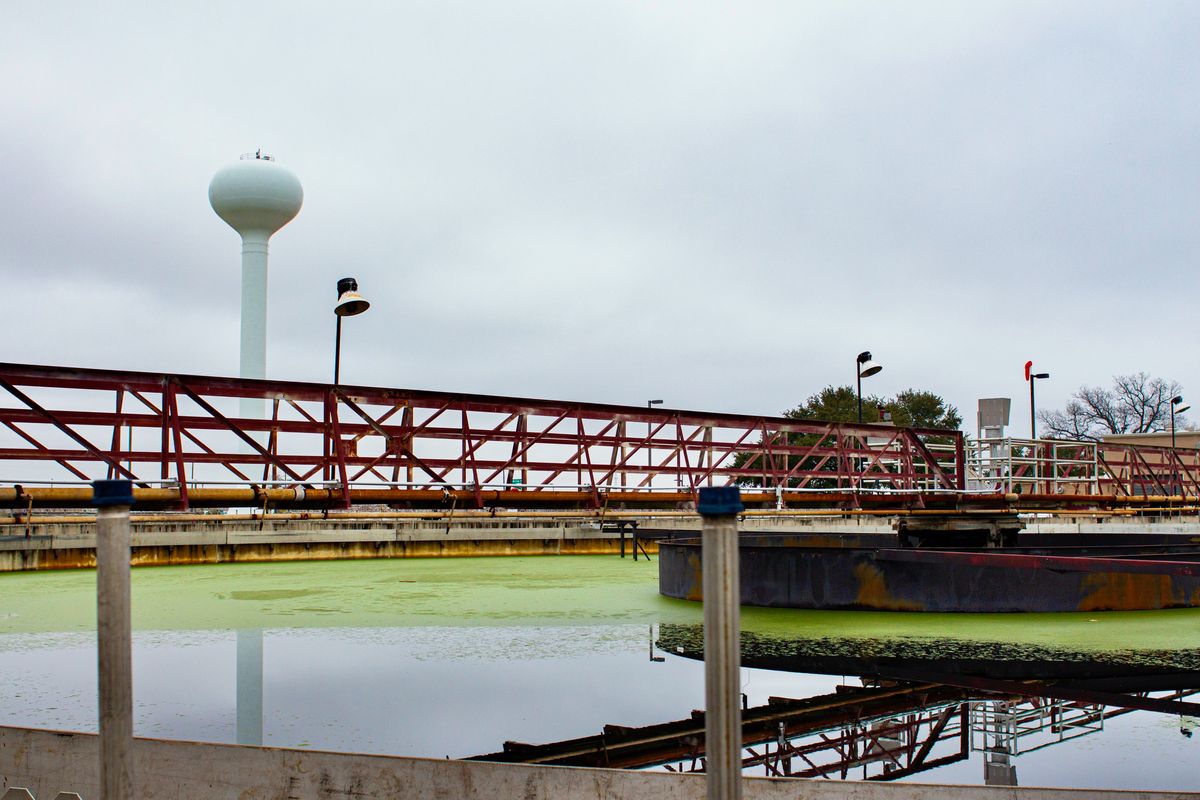 (Austin Water)
Inside a freezer at the Cockrell School of Engineering at the University of Texas at Austin is a collection of wastewater samples, drawn from the city's two major treatment plants over the last month.
---
They're stashed away while a team of researchers finalizes their procedure for analyzing them. The goal? To measure the concentration of COVID-19 in the city's domestic wastewater in the hopes of detecting outbreaks sooner.
"Everybody has to flush," Associate Professor Dr. Mary Jo Kirisits told Austonia. "Everybody is contributing their sample on a daily basis."
The practice of studying waste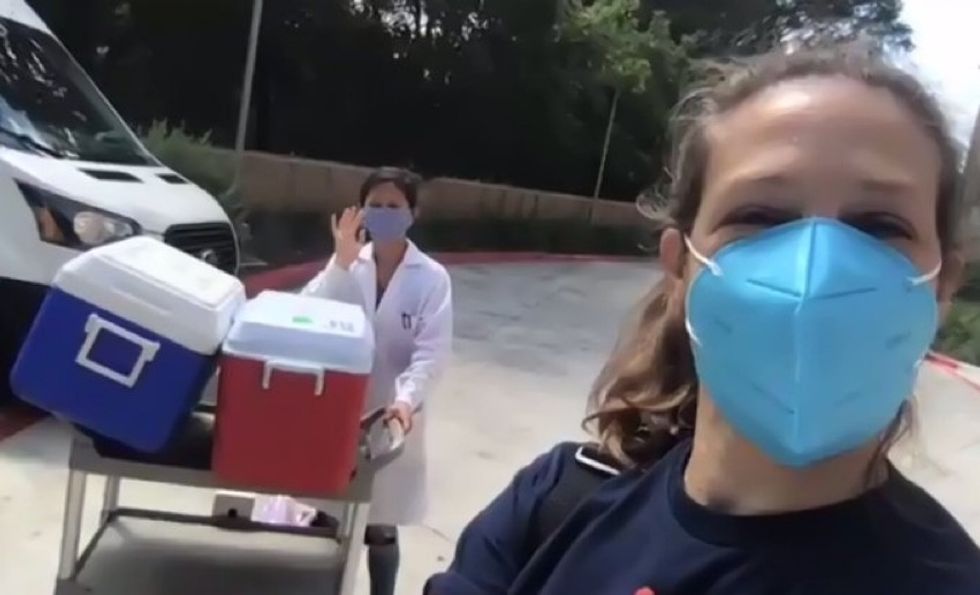 UT researchers take samples to test for COVID-19. (Mary Jo Kirisits)
Kirisits, along with colleagues from the Cockrell School and the Texas Advanced Computing Lab, is working on the study, which was commissioned by Austin Water and is scheduled to run until June 2021.

The water utility is collecting samples three days a week, sometimes multiple times per day, for the researchers to analyze; they will share their results with Austin Public Health.
This type of wastewater analysis isn't new.
"Certainly looking and analyzing wastewater is something that has been done historically for other diseases where vehicles of transmission are being shed by feces," Kirisits said, adding that it continues to be used to detect polio in other countries.
Now research groups worldwide are applying the technique to monitor the spread of COVID-19.
Studies show that the viral RNA can appear in feces within three days of infection, which is much sooner than it takes symptoms to appear in some patients or for local hospital rates to reflect an uptick, according to an April report from the journal Nature.
Local health officials often lament this lag time between when an outbreak occurs and when it is reflected in test results or hospital admission rates.
But the hope is that this wastewater study can function as a kind of warning system, alerting researchers to any COVID-19 resurgences in the coming months. "If [cases] do start to uptick," Kirisits said, "we're going to be able to see that before the cases start arriving in the hospital."
How it helps contain a pandemic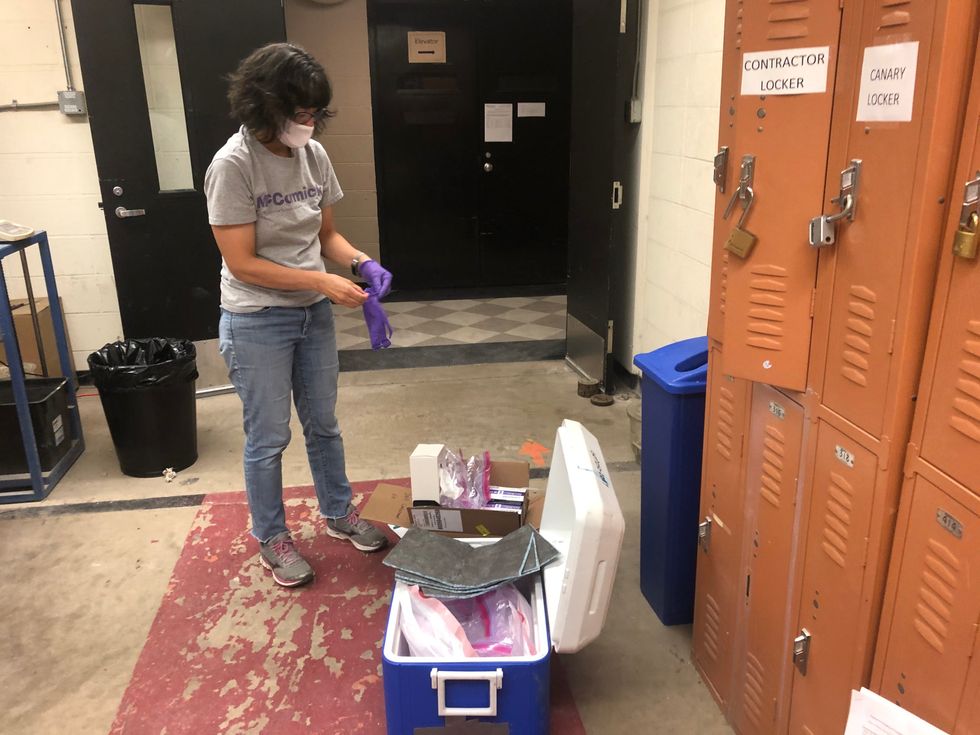 Preparing the coolers.(Mary Jo Kirisitis)
The sooner researchers—and Austin Public Health officials—learn of an outbreak, the sooner they can act to contain it.
"If we find a hotspot in a part of Austin that hasn't been on the radar screen—because maybe people aren't getting tested in that area for whatever reason—we can say, 'Hey, maybe we need to increase the education about social distancing or mask wearing or hand washing in that area,'" Kirisits said. "Maybe we need to deploy more testing resources to that area."
Ideally, researchers will also be able to refine the sampling process by deploying autosamplers at different locations around Austin—such as inside a manhole—to help pinpoint where outbreaks may be occurring.
Relying on samples from the treatment plants, as is currently the case, means researchers can only know if an outbreak is occurring in the area served by one of the two treatment plants, each of which serves around half a million people.
"Really the point that we're at right now is to use this [COVID-19 concentration metric] to understand what's happening temporarily in our sewersheds here in Austin," Kirisits said. "It's going to be great when we get to the point that [it] is really coming down and it's below our detection limit."
Want to read more stories like this one? Start every day with a quick look at what's happening in Austin. Sign up for Austonia.com's free daily morning email.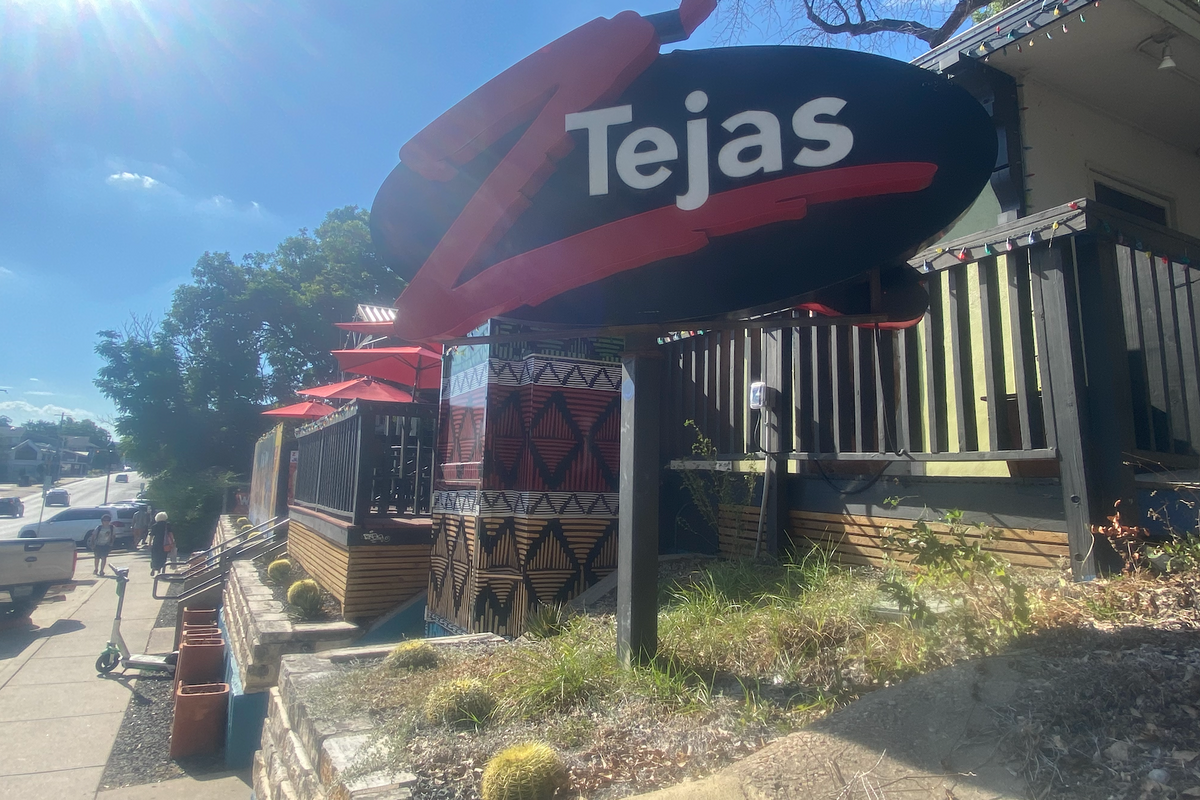 The original Z'Tejas location on West 6th Street is closing its doors after more than 30 years on the lot to make way for new development.
Z'Tejas owner Randy Cohen told Austonia the restaurant will be open at least through the end of 2022, possibly through March 2023.
Cohen said the owners—Larry McGuire of McGuire Moorman Lambert Hospitality—of the land have something new planned, though he's not exactly sure what. Additionally, Cohen said maintenance costs for the old building were becoming prohibitively expensive.
"I think the people who own the dirt will tear it all down and build condos or some other development," Cohen said. "I mean, it's a 60-year-old building, Z'Tejas has been here for 33 years and before that, it was something else. So it's just progress, that's all."
The restaurant isn't going away though—Cohen said Z'Tejas is already looking for a new spot in the downtown area to move into. Z'Tejas also has a location in Avery Ranch, another in the works for Kyle and two in Arizona.
"We have all our ducks in a row right now and the management team is all rowing in the right direction," Cohen said. "We're just excited, we're excited to build this iconic brand back."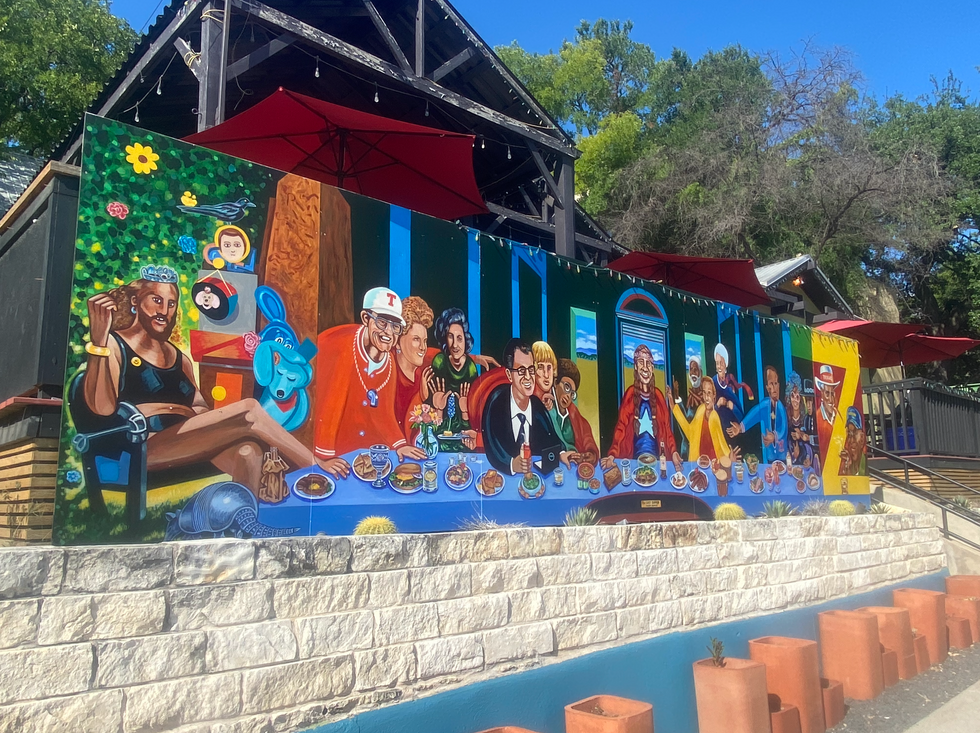 (Laura Figi/Austonia)
Once he finds a new place, Cohen plans to bring along its mural, "The Last Zupper," which features Willie Nelson, Matthew McConaughey and Barbara Jordan. Cohen also plans for the adjoining ghost kitchen, Woo Woo Burgers, to follow to the new downtown location.

"We're still booking events through the end of December," Cohen said. "Come 'Z' me at Z'Tejas, we'd love to see you before we're gone."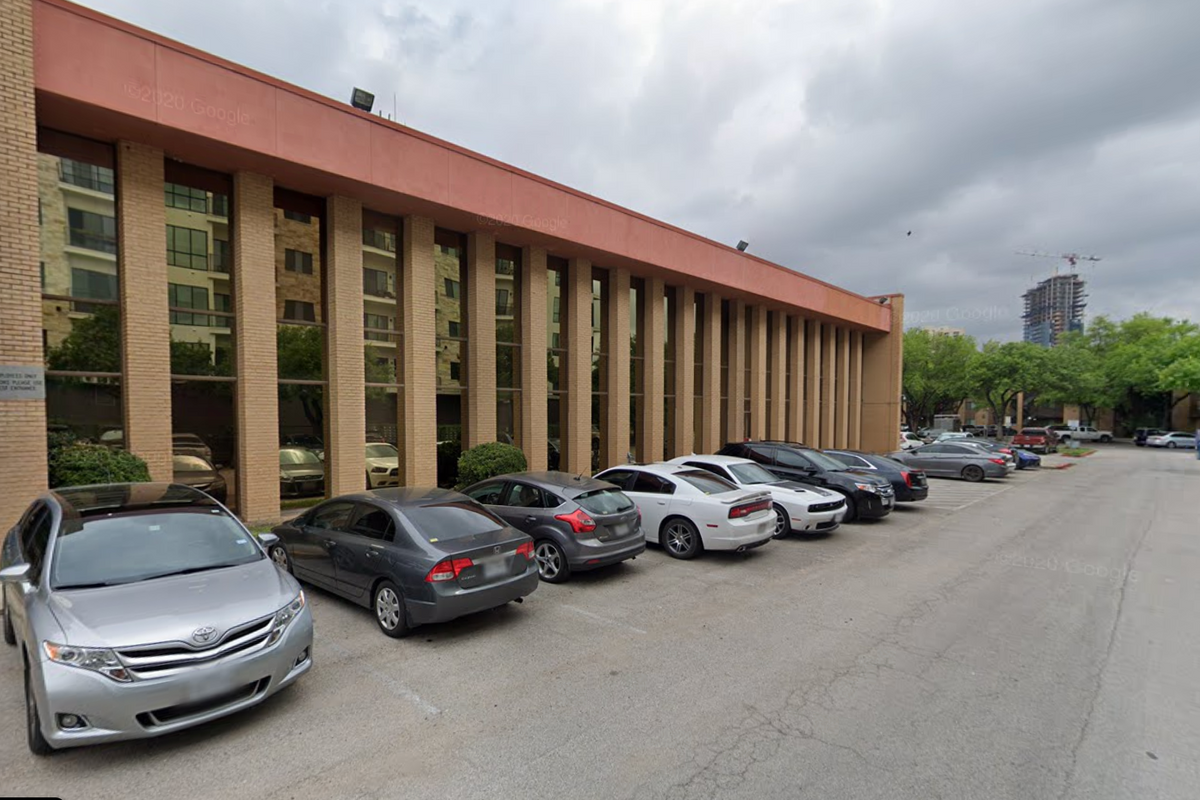 Two towers could be coming just south of the Austin American-Statesman's former headquarters in the South Central Waterfront district.
According to city filings, the proposed planned unit development agreement is set for 200 East Riverside Drive, an area Project Connect's Blue Line is slated to pass by someday.
Carrying this out involves removing the existing building, which is a state office complex and surface parking.
The new towers in place would reach just over 400 feet at their maximum and include office space and space for retail on the ground level. The mix of office and retail is a trend that's been cropping up in downtown sites like the Perennial and the Meta tower.
The proposal on a plot of about four acres aims to incorporate green infrastructure and create a lively environment for pedestrians. It'd also be adjacent to the 118-acres of the South Central Waterfront Initiative, which is aimed at enhancing connections to and along the waterfront over the next couple of decades.
The filing lists architects STG Design, a group involved with work on the sailboat-like Google tower.