Get connected with our daily update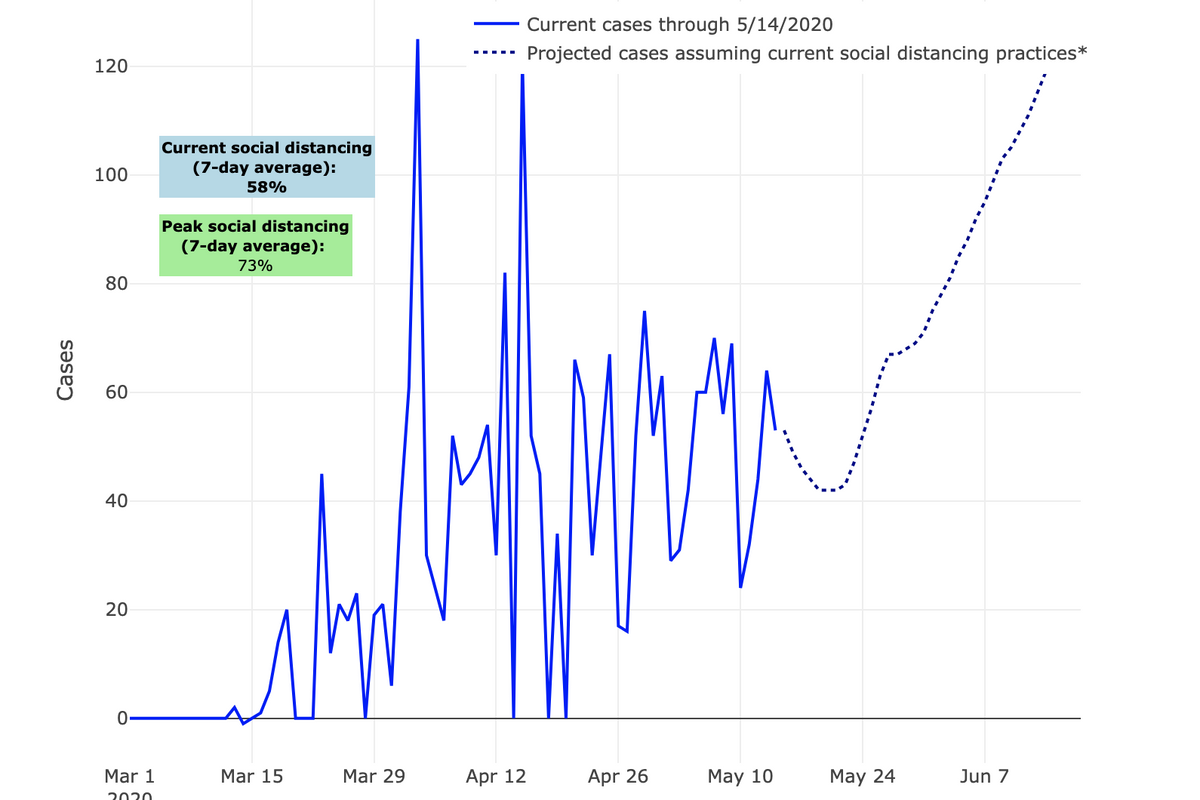 Three weeks into Texas' reopening—and after warnings from local elected officials and health experts—updated modeling forecasts a local spike in COVID-19 cases in June.
---
The data, compiled by the PolicyLab at the Children's Hospital of Philadelphia, suggests Travis County will start to see an uptick in new COVID-19 infections and approach the previous record—125 new cases recorded April 3—by mid-June.
"I know people are suspicious of models because they're forecasts," PolicyLab Director Dr. David Rubin said. "But what I would say is where you see consistent signals, you need to take them seriously."

While there have been positive developments in the local COVID-19 caseload—including what Austin-Travis County Interim Health Authority Dr. Mark Escott recently called an "effectively plateaued" curve—there is evidence those signals may get louder.
The data analytics firm Unacast, which uses cell phone tracking data to assess social distancing, now rates Travis County as failing, a four-letter grade drop since early April. Residents have reduced their daily mobility 25% to 40%—a D grade—and their nonessential visits by less than 55%—an F. Texas is doing even worse, with a less than 25% reduction in average mobility statewide.
"[T]he picture our models are painting for Texas and Florida provide ample evidence to others who would choose to move too quickly," Dr. Rubin and his colleagues wrote in a blog post published Wednesday. "We see these concerns even as we adjust for additional testing capacity that might have inflated our forecast."
But reopening can be done safely, so long as residents accept "inconveniences," such as wearing masks in public and adapting to new restaurant protocols, Dr. Rubin said. "Our message is not one of, 'Don't reopen,'" he added, pointing to states such as Colorado that have reopened cautiously—and are less at risk of a surge in the future.
Dr. Rubin hopes this updated report serves as a kind of "dimmer switch," spurring residents to change their behavior before they are forced to, such as by a second shutdown. "It's like a hurricane," he said. "What do you do? You board up your windows. You get ready. Maybe you get lucky, and it moves 50 miles to the west, and you don't see the impact. But you're still happy that you prepared."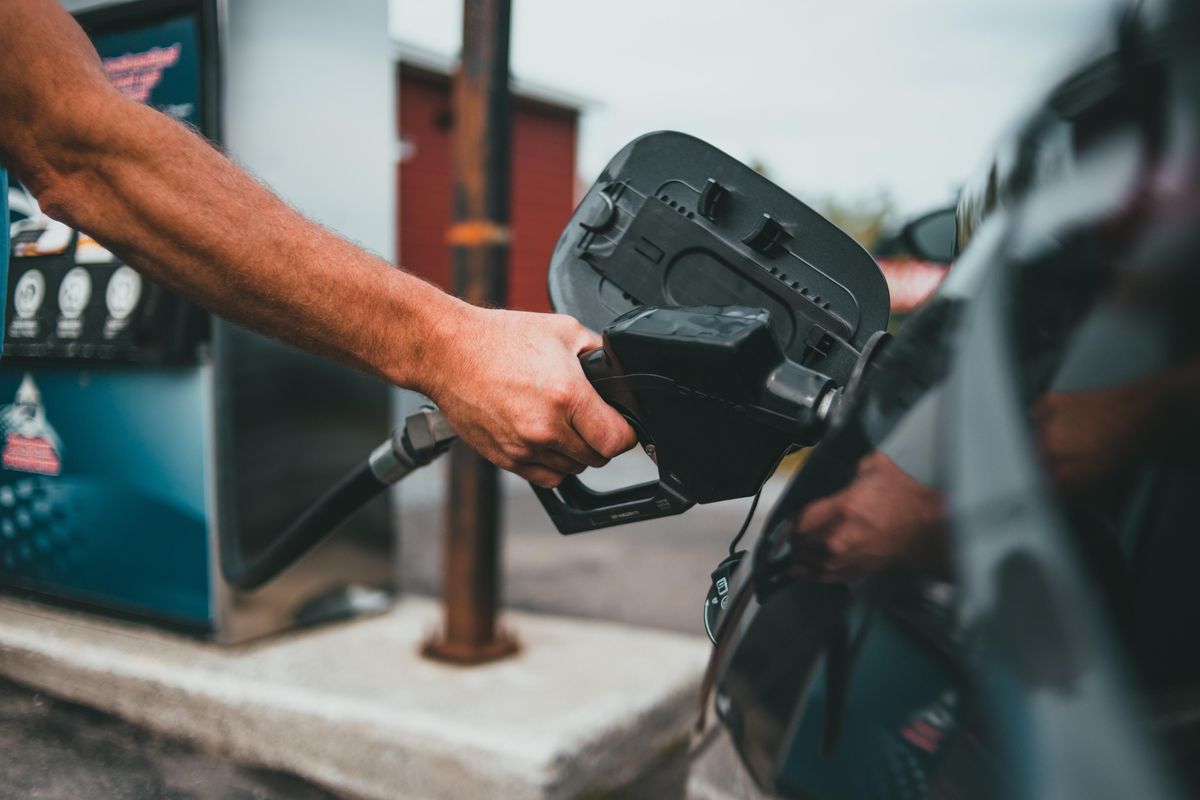 Fuel costs in Austin and across the nation are record high—and they're not going down anytime soon.
Average gas prices in Travis County are sitting a hefty $4.16 per gallon, according to AAA, compared to an average of $2.70 last year. Nationwide, fuel prices are at an average of $4.48 per gallon.
The bill per gallon is the highest ever recorded in Austin but experts don't expect a reprieve anytime soon—GasBuddy head of petroleum analysis Patrick DeHaan said to expect new records on a "near daily" basis.
"There isn't much reason to be optimistic that we'll see a plunge any time soon," DeHaan said, adding to expect prices closer to $5 by the end of the week.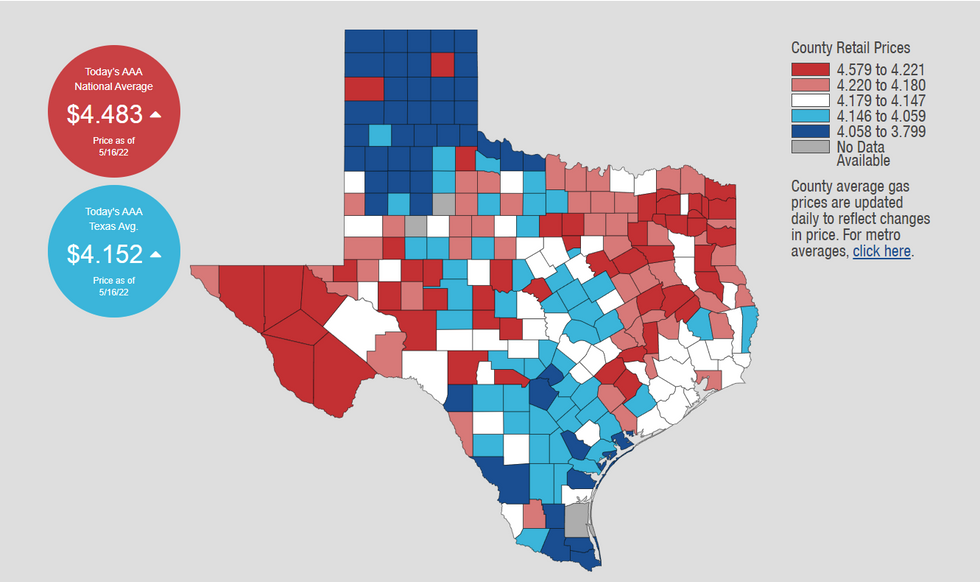 Why are prices climbing? DeHaan says to blame low inventory combined with high demand, more expensive blends and warming temperatures jump-starting "driving season."
While gas prices are marginally cheaper in Williamson and Hays Counties, between $4.12-$4.13, surrounding counties are locked into the same price range.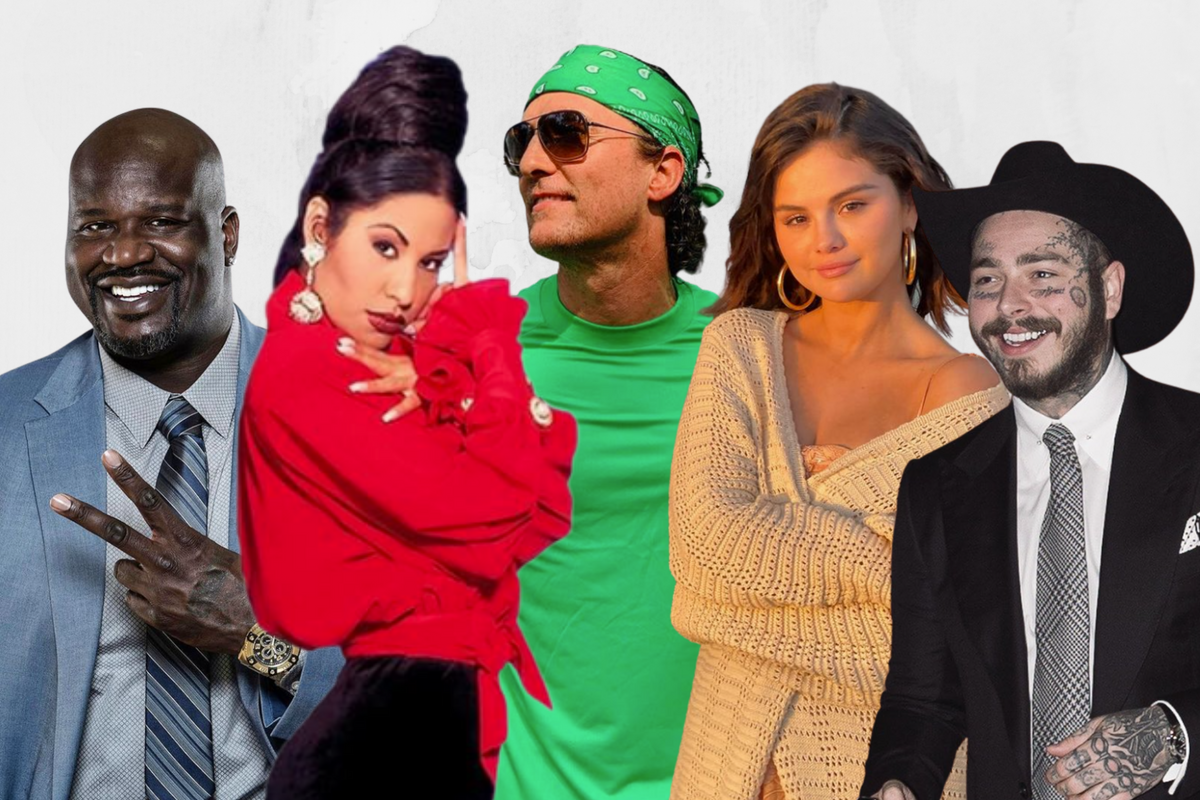 Texas has been home to some of the country's biggest celebrities of all time—think Amarillo resident Georgia O'Keeffe, Lubbock's Buddy Holly and Corpus Christi's famous singer Selena.
The Pudding's People Map of the U.S., which shows each city's "most Wikipedia'ed" resident, placed celebrities from all walks of life on the Texas map. As for Central Texas celebrities, there are some interesting (and not so surprising) names on deck.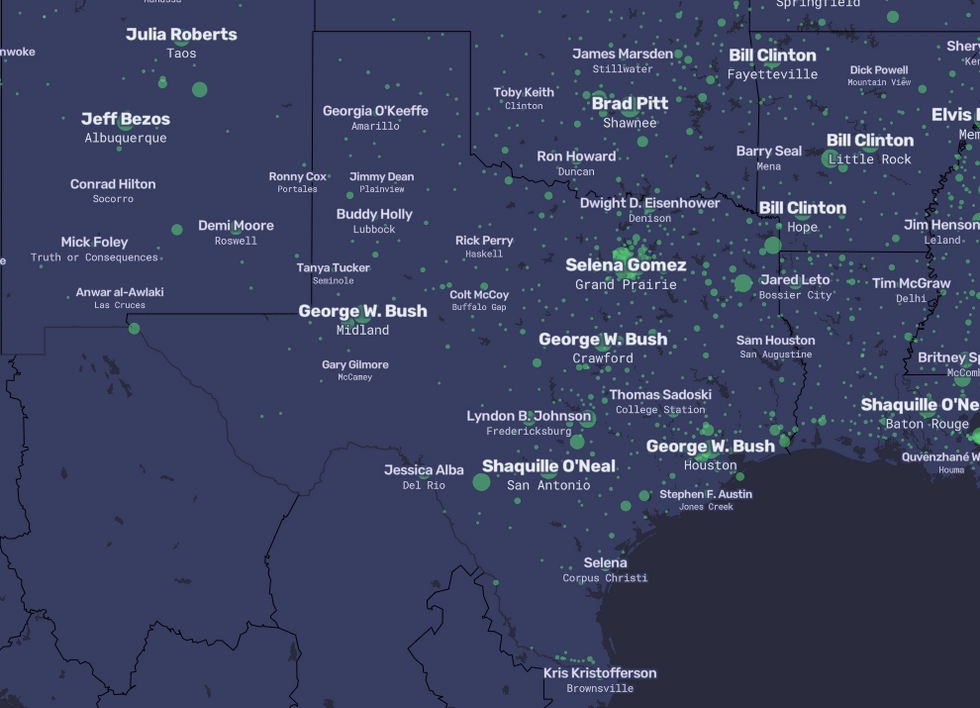 (The Pudding)
Proving that Austin is "alright, alright, alright," Minister of Culture Matthew McConaughey is both Austin's and Uvalde's top Wikipedia'ed resident. McConaughey, who was born in San Antonio adjacent Uvalde, has deeply ingrained himself in Austin by studying Radio-Television-Film at UT Austin, starring in the Austin-filmed movie "Dazed and Confused" and investing in Austin FC.
Heading down just a few miles south, San Marcos claimed former president Lyndon Baines Johnson as Texas State University's most famous alumni, who graduated in 1930, and was also named in Fredericksburg. LBJ wasn't the only ex-president on the map—George W. Bush was listed as the top resident in Dallas, Midland, Houston and Crawford.
You'll see some other names with ties to Austin strewn around the state: Janis Joplin in Beaumont and Port Arthur; Stone Cold Steve Austin in Victoria and Edna; Dan Rather in his hometown of Wharton; and Waylon Jennings in Littlefield.
Venturing outside of the central areas, there are big celebrities who call Texas Home. Actress and artist Selena Gomez dominated search traffic in her hometown of Grand Prairie, musical artist Post Malone was most "Wikipedia'ed" in Grapevine, and Shaquille O'Neal was named in the city where he went to high school, San Antonio.
Plus, Thomas Haden Church, Angela Kinsey, Jessica Simpson, Chuck Norris, Roy Orbison, Ron White, Jessica Alba, Colt McCoy, Jimmy Dean and Johnny Manziel all had at least one city covered on the list.
Where's Texas' newest resident, Elon Musk? You'll find him still in Los Angeles, as his foray into Texas living has just begun.
Click here
to view the full map.