Get connected with our daily update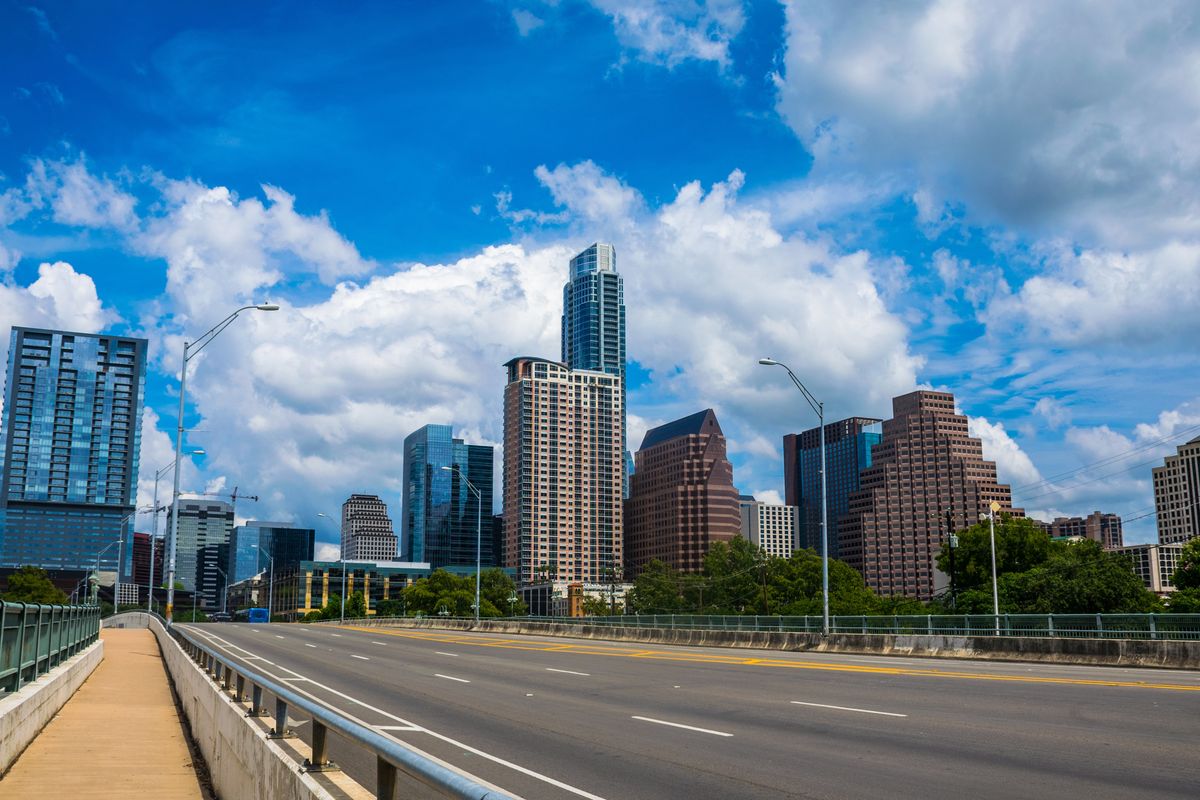 (Roschetzky Photography/Shutterstock)
When Steve Davis, 34, moved to Austin from Indianapolis on July 5, it was two months later than planned—and to a much different city than the one he'd visited months earlier.
---
"My main purpose was to get out of my Indy bubble and meet new people," he told Austonia. "I haven't been able to do that."
Davis, who works for a mortgage company, began charting his move early this year. He planned to transfer from his employer's Indiana headquarters to a satellite office in Austin. When he visited the city in February, friends organized a party bus to drive their group from Salt Lick to a distillery and the Oasis on Lake Travis.
When the pandemic hit, Davis was unsure if a move would even be possible. "I kind of got over it and was like, 'OK, I'm just going to be stuck in Indy and not get to move,'" he said.
When Indiana and Texas began to loosen restrictions in late May, Davis visited Austin again. He signed a lease and confirmed an early July move-in. "I was like, 'I want to get down there before the second wave hits, so I can at least meet people and make friends,'" he said. "Well, it seems like that second wave hit when I was moving."
Now in Austin, Davis chose to work out of his new office even though it means wearing a mask all day. "I'm single, I live alone, and I didn't want to be stuck at home and not see anybody," he said.
Despite the challenges, Davis is glad he made the move—and hopeful that the city will open up in the coming weeks.
He is not alone.
Although the impact of the pandemic on moving trends is not yet known, people continue to arrive in Austin, which U.S. News and World Report named the best place to live—for the third year running—in May.
The adjustment can be hard when gathering places—such as parks, pools and bars—are closed and social gatherings are taboo.
Matthew Winters created a Facebook group for 20- and 30-somethings new to Austin in 2013. It now has 9,411 members, many of whom post about wanting to meet people.
But the utility of such groups changes in a pandemic. "The longer that it goes on, what I've noticed is events are just generally dying," Winters said.
Before COVID-19, members would post about gathering for discos or to network. When local stay-home orders took effect in late March, some members who work in tech organized creative virtual events—a game night or playing music as a group—but they have since tapered off.
There is also more trolling and negative commentary. "I've just noticed that kind of animosity a lot more during COVID than before," Winters said.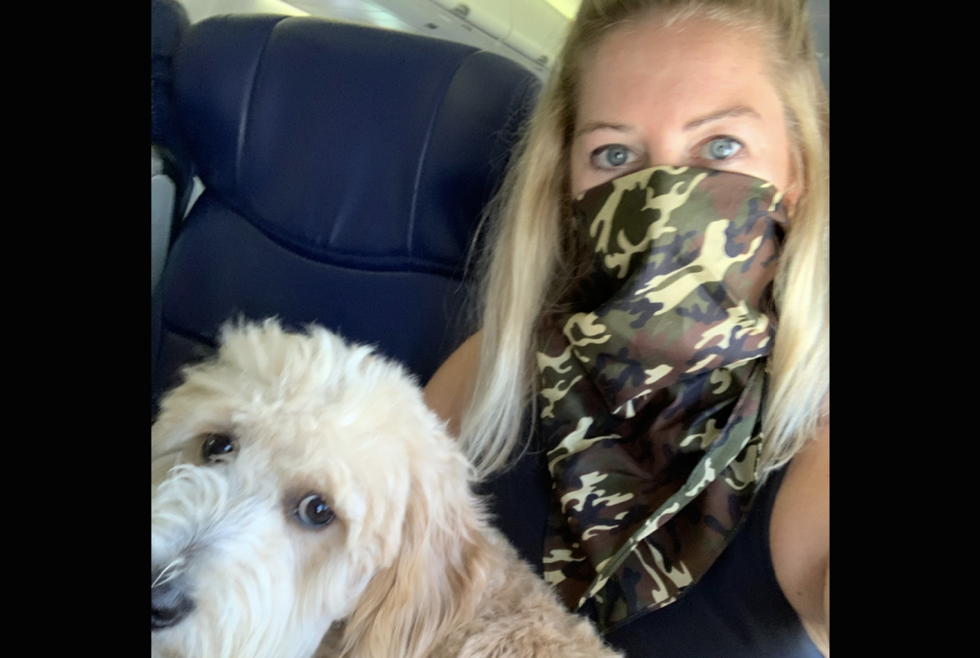 Katie Bennett moved to Austin in mid-June. (Katie Bennett)
Some people are still connecting with others.

Katie Bennett, 28, moved to the Riverside neighborhood from Denver in mid-June for a job in finance. She quickly found a group of friends after joining a Facebook group for women new to Austin.
After organizing a socially distanced meetup at a dog park, she and some of the other members rented a boat for a lake day and went out to brunch. One woman brought along someone she had met on Bumble BFF, expanding the circle.
Finding new friends has eased Bennett's transition to a new city. "We understand where each other is coming from," she said. "I don't want to say that any of us have too many complaints, but we can commiserate with each other and the situation that we're all in."
One topic of conversation: dating.
"My experience on dating apps has been different, whether that be Austin or the pandemic," she said. "And I wouldn't say that's a positive difference."
Want to read more stories like this one? Start every day with a quick look at what's happening in Austin. Sign up for Austonia.com's free daily morning email.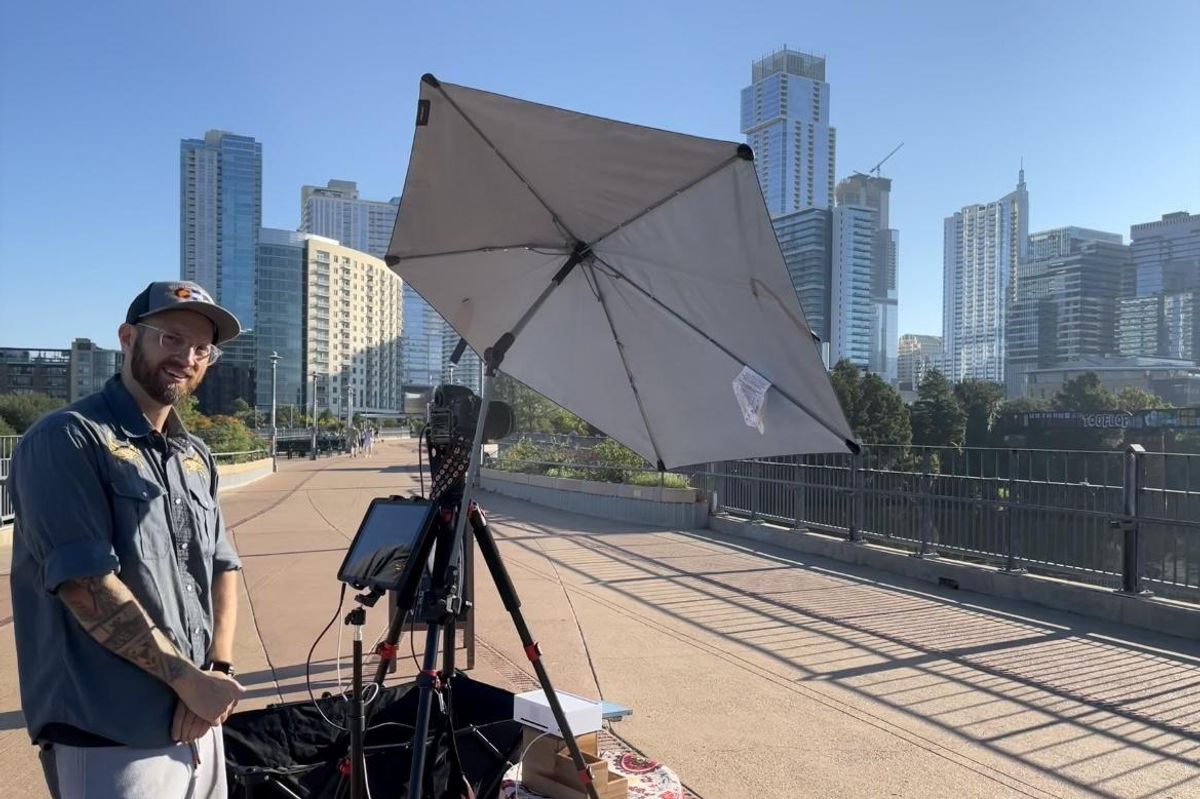 Nicklaus Pereksta says he loves photographing enthusiastic people, and it's why his latest gig offering pictures to people out on Lady Bird Lake's hike and bike trail is going smoothly. He sets up his gear on the Pfluger pedestrian bridge and puts out a sign: Photos, $10.
"Overwhelmingly, this has been a really positive experience," Pereksta said. "I get excited when I wake up in the morning and I can't wait to go to work."
Bikers and joggers are excited about it too. On the pedestrian bridge leading to downtown Thursday morning, a man on an e-bike rode up and posed, wanting more photos.
"I posted the last pictures on Instagram and people loved it. They asked, 'where is this guy?'" the biker told Pereksta. Bashfully, Pereksta, who also photographs landscapes and at weddings and other events, said he was happy to hear that.
Pereksta started these photos about a month ago, after the strenuous runs required in his valet job started causing pain in his legs. And though he has a passion for photography, he wasn't so sure when he started working independently if it would work out.
He felt uncertain about the demand for it and was also worried about having lots of expensive equipment out in the open.
"Then like the first day was nothing but high praise and people are like, this is so awesome. This is great. I've never seen anything like this before. I was like, Wow, this was really good, like positive turnout. So I got encouraged."
Now, he wants to expand and is thinking of contacting the Mueller Farmers Market about how to become a vendor. Still, he'll carry a connection to photographing on the bridge since the word bridge is related to his last name.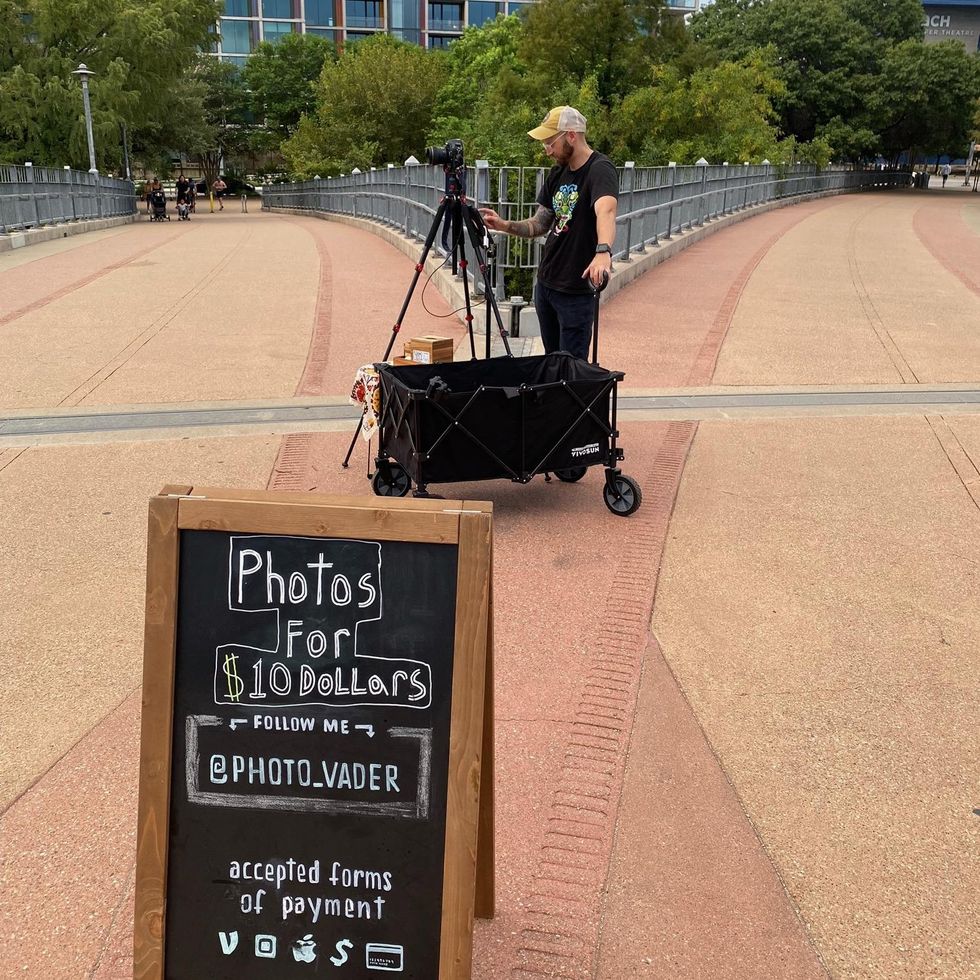 (Dewey C.)
"It's a name my great, great, great grandfather came up with when he was marrying somebody. It's actually quite a romantic name. It means a joining of two bridges," Pereksta said. "So, I thought it was ironic that I'm set up on a bridge. I'm kind of representing my last name right now."
Austonia talked to Pereksta about life in Austin, where he's lived for eight years after living in Boston doing band photography.
What was your first experience with Austin?
I came here to visit some friends and they took me to Barbarella. So we went to Barbarella and I was like, 'wow, this place is great.' And then the restaurants and the food and going to Barton Springs. I was like, 'this is amazing.' Because there's nothing like that in Boston. If you want to go to a natural spring, you got to go to New Hampshire. There's no pools in the city at all. So there's lots of swimming out here.
What do you like best about Austin?
You go to any little quiet bar and there's a band playing that should be like onstage for a sold out show. Yeah, they're playing to 10 people, right? Like, one of the best bands ever and they're playing for 10 people, right? And just little magic moments like that are pretty fun. You just run into little random weird things.
What do you think makes Austin different from other places?
There's no fall.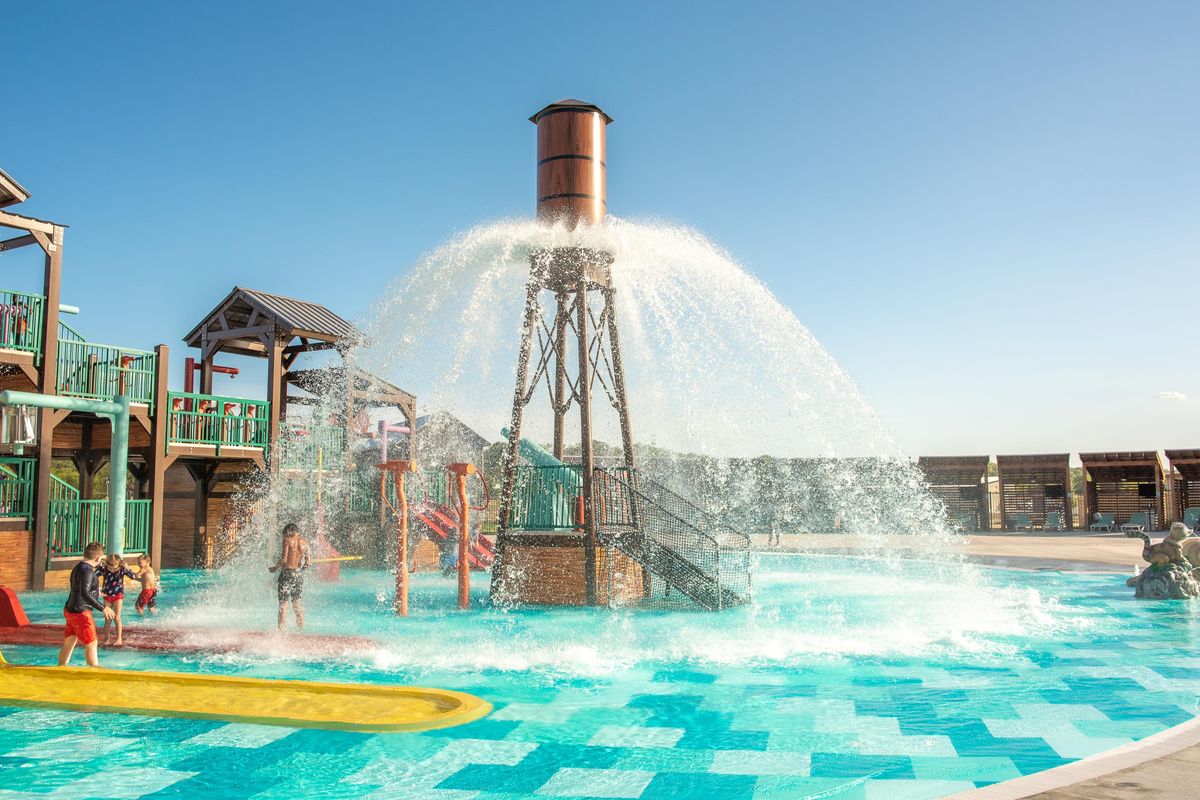 Camp Fimfo Waco
Camp Fimfo Waco, a brand new camping resort, is kicking off football and fall camping season in style! With top-notch amenities, premium accommodations, and 10 weekends of fall fun, there's no better place to have a fall camping getaway, especially if you're a Baylor football fan!
Fall promises to be a one-of-a-kind camping experience. From Sept. 16 to Nov. 24, weekends will be packed with fall-themed activities, including special Halloween weekends in October. Campers can enjoy activities like fall crafts, campground trick-or-treating, costume contests, site decorating, outdoor movie nights, and more!