Get connected with our daily update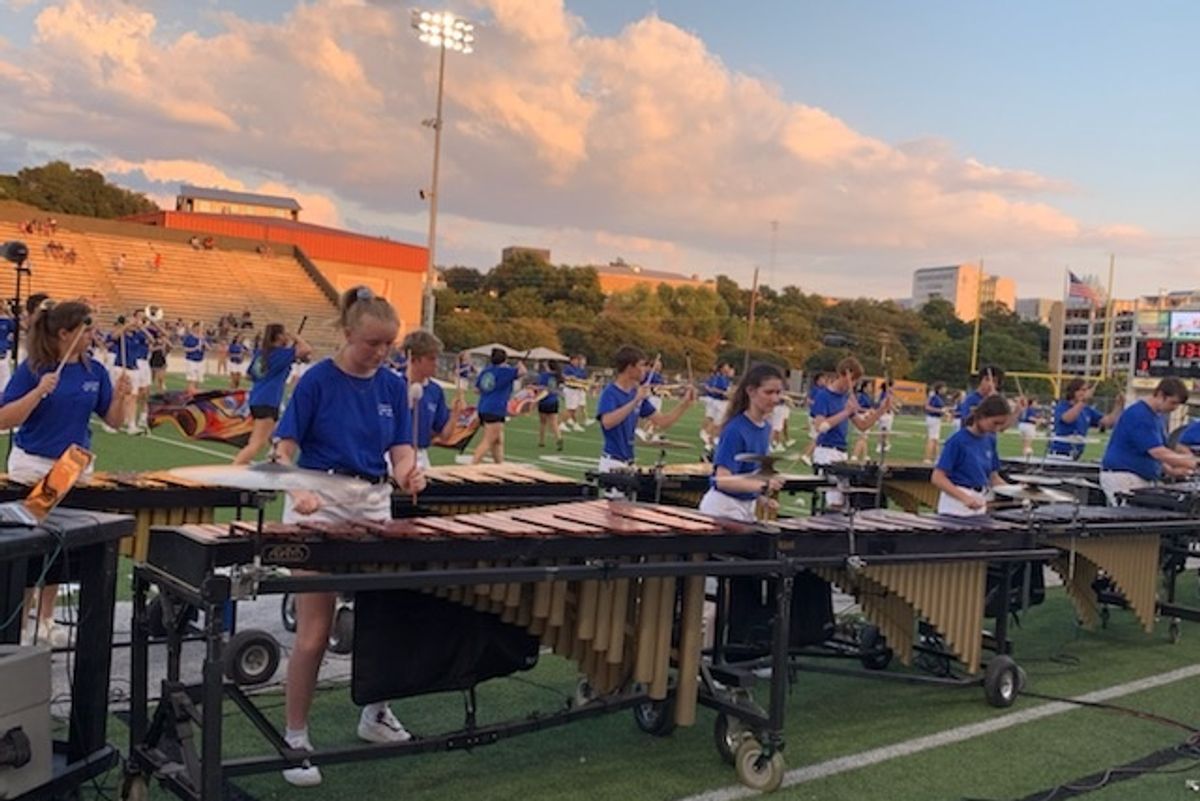 (Ariela Choiniere)
Ariela Choiniere, a 16-year-old rising senior at Austin ISD's McCallum High School in Brentwood, is unsure how her summer will unfold.
---
Her ACT prep course and marching band practices are now online, where there is sometimes a lag or audio trouble due to a metronome. She is also scheduled to begin an internship later this month and is trying to find a workstation at home. "I don't want to look too childish," she said.
Choiniere hasn't received much guidance about her internship or band camp, which is supposed to start in late July. Recently, AISD sent out a survey that asked students what would make them comfortable enough to return to school. "From that, I get that they might now know what's happening," she said.
Such uncertainty weighs heavily on teenagers, who face unique challenges as a result of the pandemic. They are developmentally hard-wired to socialize, which is difficult in an era of distancing, and they may feel robbed of once-in-a-lifetime experiences, such as prom and graduation.
"We definitely have seen a shift since the pandemic started," said Kimberly Eerkes, mental health coordinator for AISD.
Eerkes leads a team of 16 licensed mental health professionals, who make up part of the school district's diverse support programs. While demand is up across the board, there are particular hardships among teens.
"They are moving from dependence on their family to dependence on their friends," Eerkes said. "And so the isolation that has come with the pandemic has definitely had an impact."
Choiniere said she has two close friends at school with whom she typically interacts during band practice. Without that physical interaction, she feels disconnected from them. "The amount that I know about my friends is very little," she said.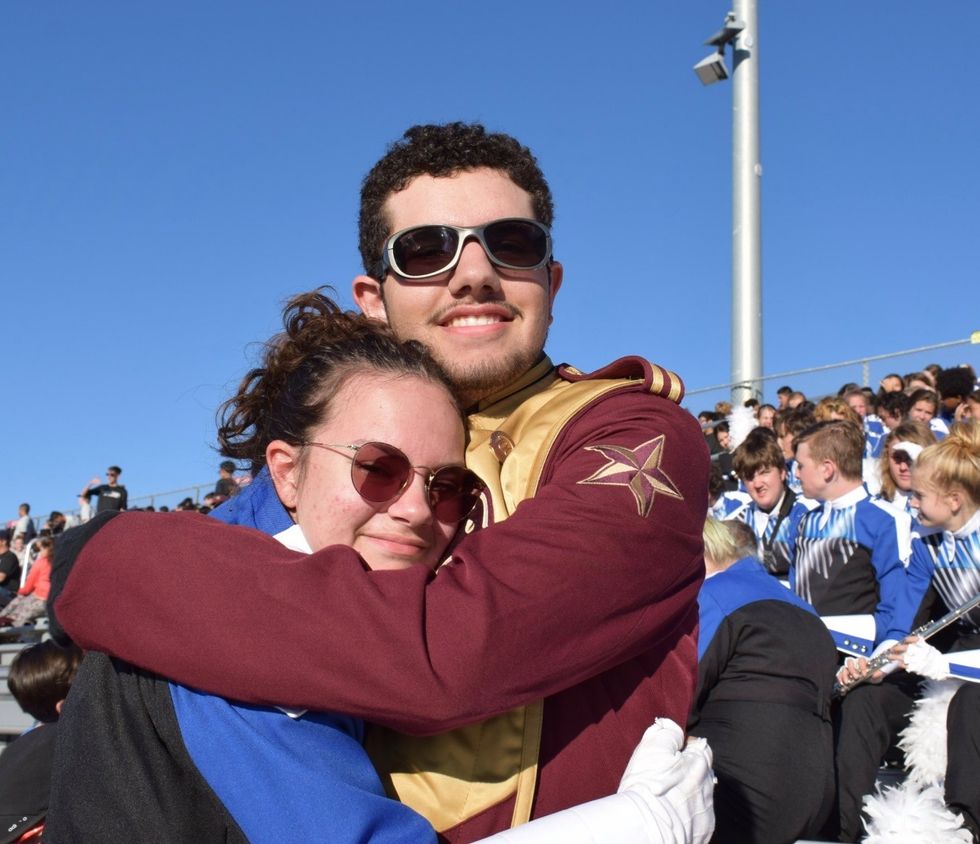 Ariela Choiniere said that without school, she is largely disconnected from her friends.
(Ariela Choiniere)
For others, it can be more distressing, worsening pre-existing mental health symptoms or leading to disagreements with their parents.
"What is happening now is that, as is always the case with teenagers, different families have different rules," said Dr. Lisa Damour, a psychologist, New York Times columnist and CBS News contributor.
One family may strictly observe quarantine, while another may take a laxer approach, which can leave teens feeling left out or socially on unsteady ground. This may compound other anxieties, such a fear about contracting the coronavirus or feeling robbed of once-in-a-lifetime experiences.
"Not having a prom, not having a graduation where you walk across the stage, not having those kinds of classic mile markers have been really challenging for students," said Laura Rifkin Banks, director of program development for Vida Clinic, which provides mental health services to individual clients as well as to school districts, including AISD. "There's just a lot of loss."
Framing this period as a bonding experience has been helpful for some of Banks' teenage clients. "You're not going to be the only person going into your freshman year of college having had this experience your senior year," she'll say to them, which she said has been well-received.
Parents are also seeking out counseling for teens, which is perhaps more available than ever due to the rapid expansion of teletherapy.
Banks has found that teenagers are especially well suited to the medium. "I've heard anecdotally from some therapists who said clients are like, 'No, I think I'm really sharing some things with you sooner than I probably would have meeting in person,'" she said.
Despite the pandemic, connecting with clients is very possible—and many are reaching out. While Eerkes' 16-person team typically breaks for the summer, six of them are still working to meet demand.
"It's not like the need disappears when school ends," she said. "That's not the way it works."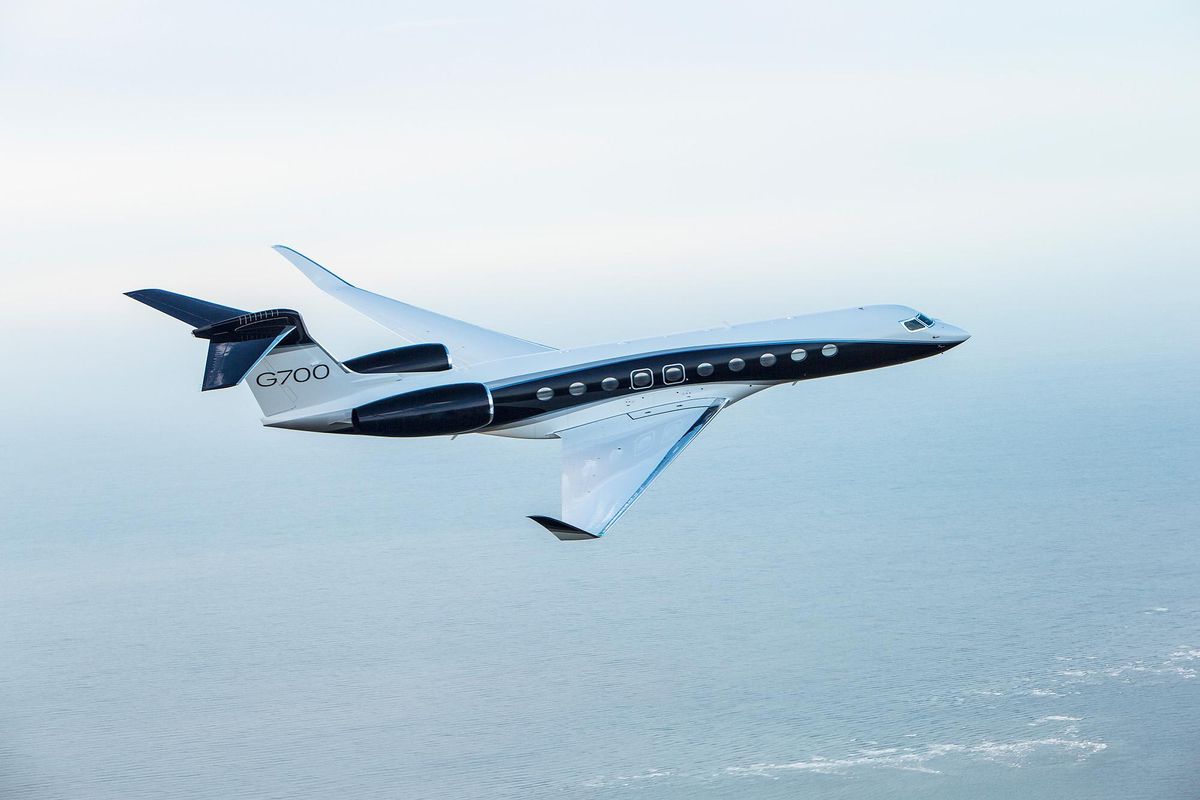 Elon Musk has placed an order for a new, top-of-the-line private jet: a Gulfstream G700, Austonia has learned. Delivery is expected in early 2023.
Billed as offering "the most spacious cabin in history," the aircraft seats 19 and soars above the rest of us at up to 51,000 feet. Base price: $78 million.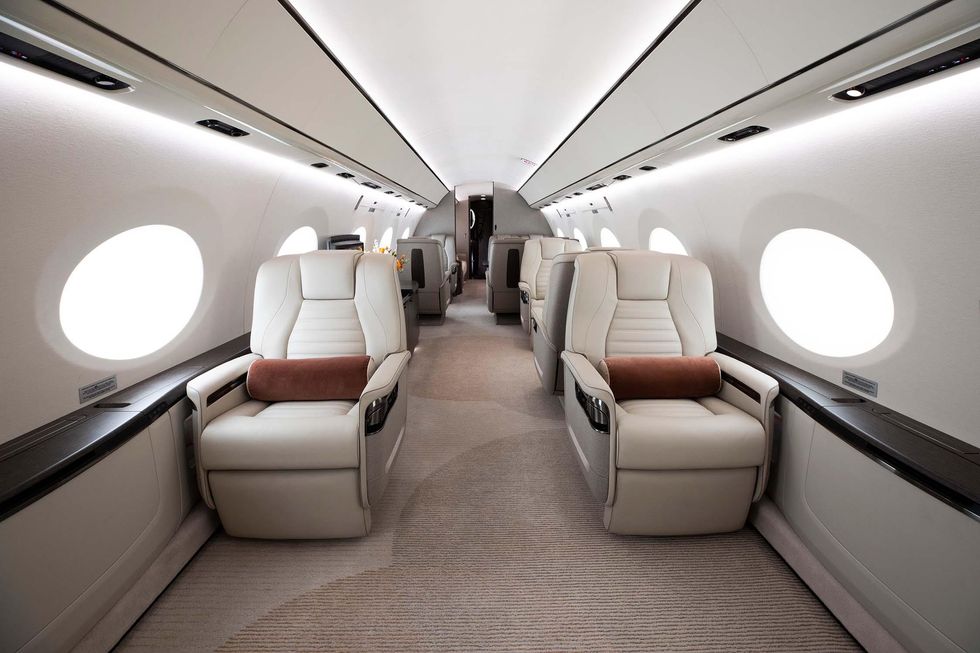 The Gulfstream G700 was awarded the 2022 International Yacht & Aviation Award for excellence in cabin design this year. (Gulfstream)
According to the Gulfstream website, the G700 can fly up to 7,500 nautical miles without refueling, enough range to fly nonstop from Austin to Hong Kong. Powered by two Rolls-Royce engines, it has its own Wi-Fi system, 20 oval windows measuring 28" x 21", and two lavatories.
The sweet new ride will replace his current top-of-line private jet: a 2015 Gulfstream G650, the aircraft that has been made somewhat famous by the automated @elonjet Twitter account, which tracks and reports his personal aircraft's movements using public data.
Musk has repeatedly championed "free speech" as a guiding ethic in his planned purchase of Twitter. Last December, Musk offered the teenager who built the @elonjet tracker $50,000 to shut it down, citing security concerns. It's still up.
According to the @elonjet account, Musk's jet last traveled to Austin, where it's been since June 23. The associated data says that his flight to Austin burned $2,573 worth of aviation fuel and discharged 4 tons of carbon dioxide.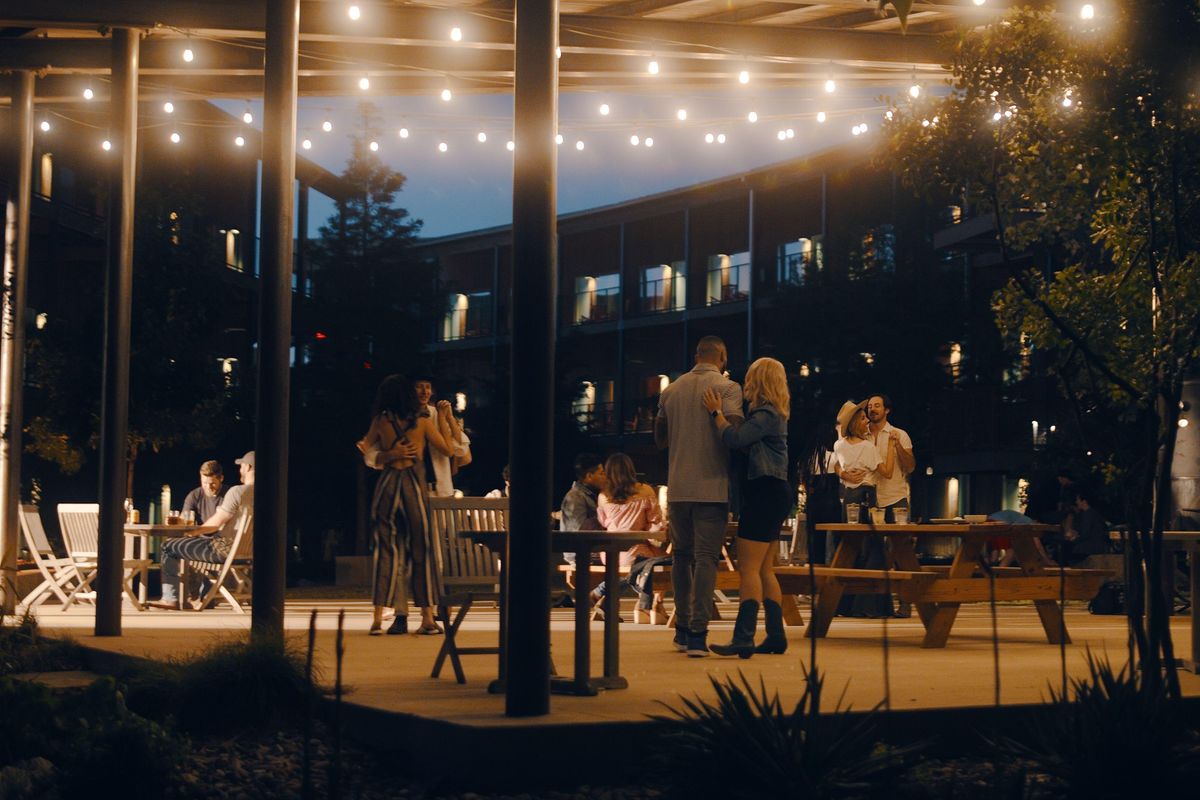 Live music and beer? Say no more. With a location in Austin, and others throughout Texas, the court hotels by the Valencia Hotel Group have a new offering for weekend stays: Live Music & Longnecks.
Enjoy live music all weekend long and check out the hotels' state-of-the-art amenities between sets. Make a splash in the pool, enjoy outdoor fire pits, or challenge your friends in a yard game while enjoying a weekend full of live music! Did we mention the package includes deluxe accommodations and a bucket of beer? Oh, and if you needed more convincing, this pet-friendly hotel means the whole family can join in on the fun.
The hotels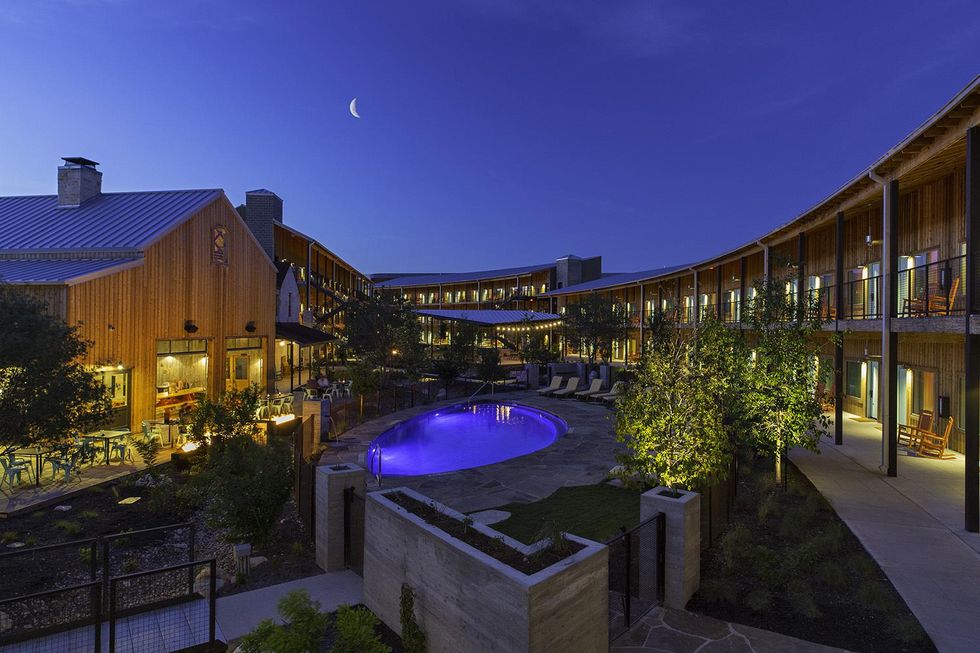 Explore any of the Court Hotels by Valencia Hotel Group for a memorable escape. Each property offers a unique experience remnant of yesteryear but with all of the modern amenities that make for a fun and comfortable stay. With acres of landscaped courtyards, relax and unwind in an outdoor environment perfect for doing everything or absolutely nothing at all. With locations in Austin, College Station, Irving, and Lubbock your urban retreat has never been so close.
The music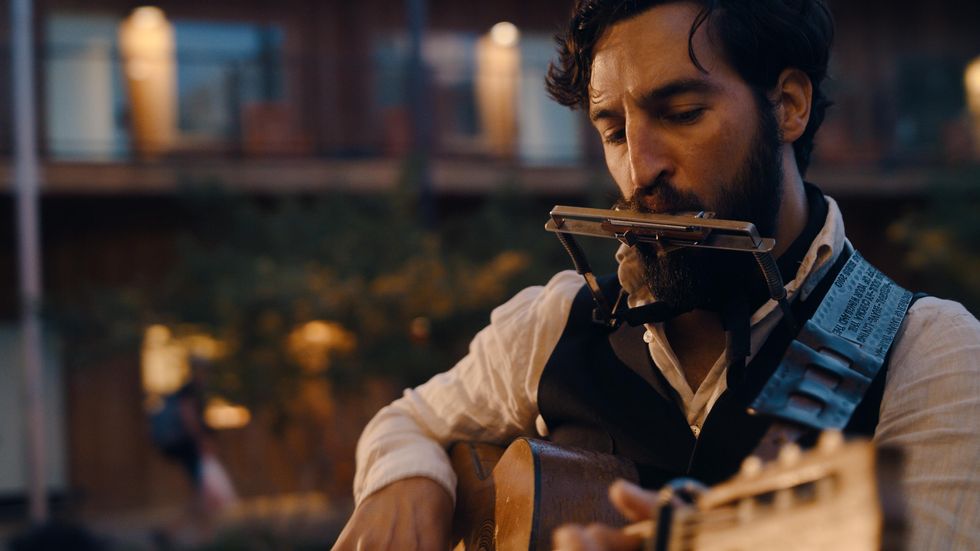 Locals and travelers alike are invited to enjoy the deep roots of Texas music all summer long with a robust lineup of live performances. From the banks of the San Antonio Riverwalk to Irving's manicured streets, Valencia's hotels are a place to gather and reconnect, offering uniquely Texan settings for the weekly performances.
"We're proud of the community we've fostered among Texas musicians and the many rising stars who perform at our properties," says Amy Trench, corporate director of brand marketing & PR for Valencia Hotel Group.
In Austin, you can catch good ol' fashioned Texas country by Drew Moreland and Clayton Gardner, bluegrass by Reagan Quinn, and much, much more.
With unique programming at each of Valencia's properties, there's something for everyone to enjoy all summer long.
The perks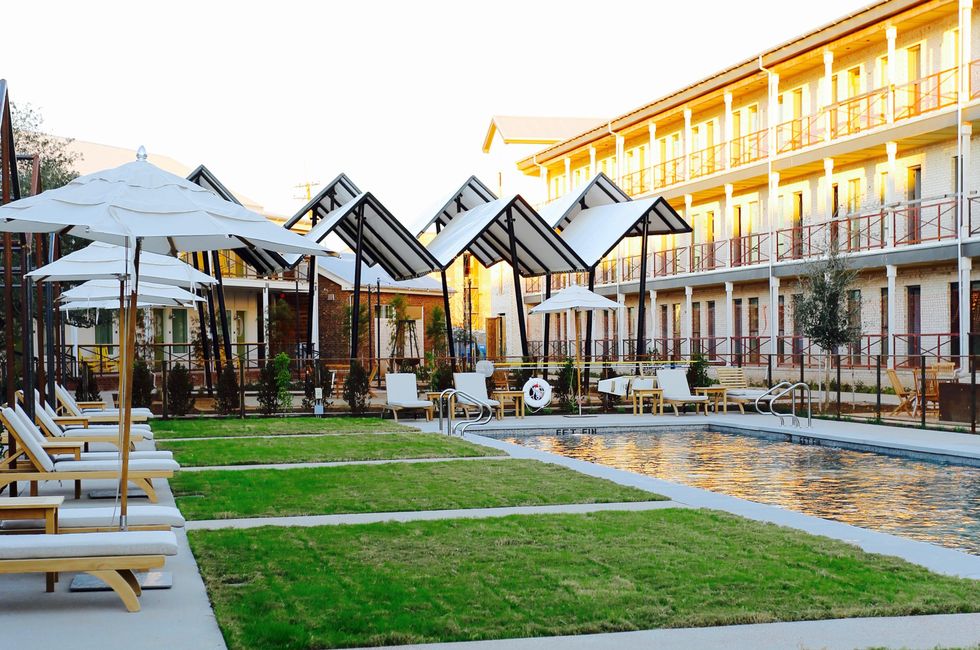 If you're a Valencia Hotel Group Rewards member, the perks are plentiful. Enjoy up to 10% off the Best Available Rate, and for a limited time, members can save up to 15% off a stay of 2 nights or more, for select stays in 2022.
But that's really just the beginning. At select locations, you can enjoy discounts on weeknight stays, a complimentary third night, or curated packages for a romantic getaway or a night of watching the Verde at Q2 Stadium. You'll also find special rates for AAA and AARP Members, educators, and front-line heroes including military, law enforcement, fire, and rescue workers.