Get connected with our daily update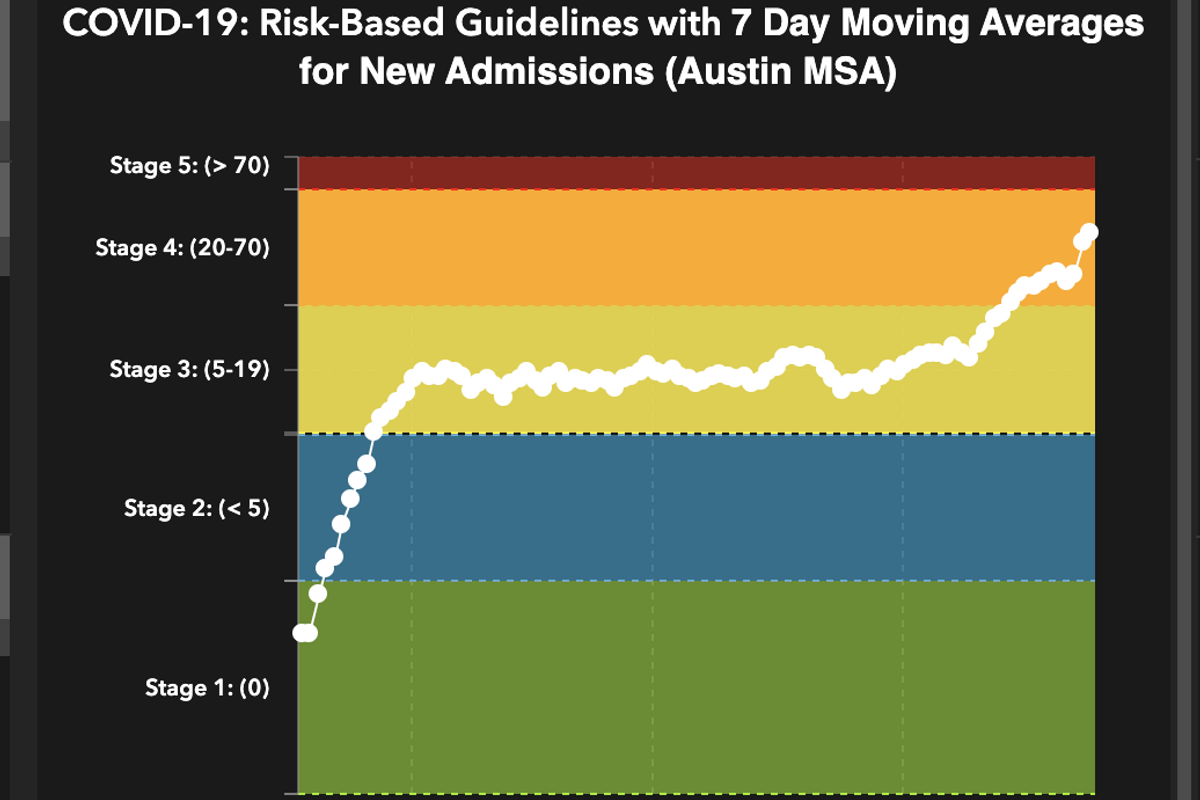 Amid what he called a "massive outbreak" of new COVID-19 cases. Texas Gov. Greg Abbott issued an executive order suspending elective surgeries at hospitals in Bexar, Dallas, Harris and Travis counties.
---
"These four counties have experienced significant increases in people being hospitalized due to COVID-19 and today's action is a precautionary step to ensure that the hospitals in these counties continue to have ample supply of available beds to treat COVID-19 patients," Abbott said in a statement issued this morning.
This article has been updated with the announcement about pausing the reopening process.

The aquarium, located in a strip mall off highway US-183, is an exotic indoor petting zoo that has encouraged visitors to touch nearly all of its animals since it opened in 2013. It was designed and built by Ammon Covino, who was sentenced to a year and a day in prison for illegally shipping protected animals to another aquarium in Florida a week before the Austin grand opening. He was arrested again on a federal warrant in Austin in 2015 and again in 2016.
The aquarium claims to have welcomed almost half a million guests in 2021, and thousands of locals have expressed concern via social media over the business's practices in the last decade.
During a USDA routine check in March, Austin Aquarium was cited for not providing adequate care when two otters were in need of veterinary care. Additionally, PETA announced it had filed requests with local, state and federal authorities to investigate allegations of violating animal protection, worker safety, wildlife laws and to revoke the aquarium's federal license to exhibit regulated animals on Thursday after sending an undercover employee to work in the facility for four months this year.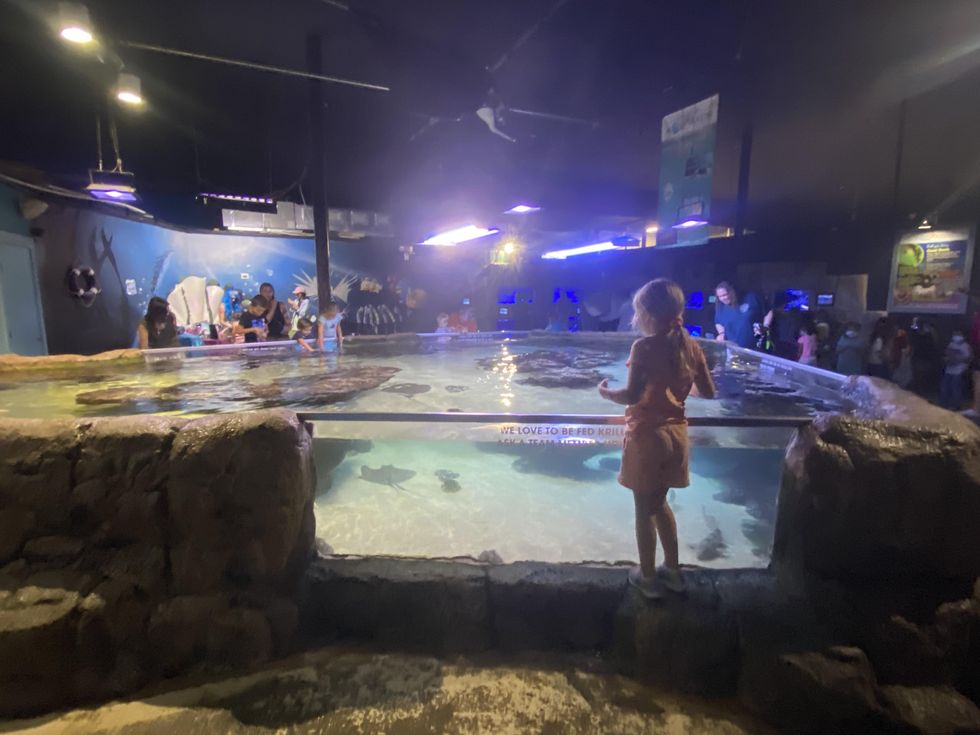 Guests were encouraged to stick their hands in the sting ray and shark tank. (Laura Figi/Austonia)
Austonia reached out to Austin Aquarium for comment on PETA's claims multiple times but didn't hear back. We visited the aquarium on Friday afternoon to investigate some of PETA's claims for ourselves.
Inside the facility
As a single person with no children in tow, I was definitely the odd one out as Austin Aquarium was almost exclusively families with small kids.
Immediately to the right of the entrance is the ring-tailed lemur encounter enclosure, where visitors are encouraged to enter with an attendant to pet the animals. Forest the lemur is in an isolated cage where he paces with a limp from one of his back legs.
An Austin Aquarium employee, who told Austonia she had been working there for three months, said Forest was "born that way." PETA alleges he was injured and never received treatment at the San Antonio Aquarium, which is run by the same owners.
Another employee seemed visibly hesitant to answer the question of where the animals came from, simply saying, "A lot of them are donated." When asked where they were donated from, the employee said, "They're just donations, a lot of them, a lot of people aren't able to take care of them."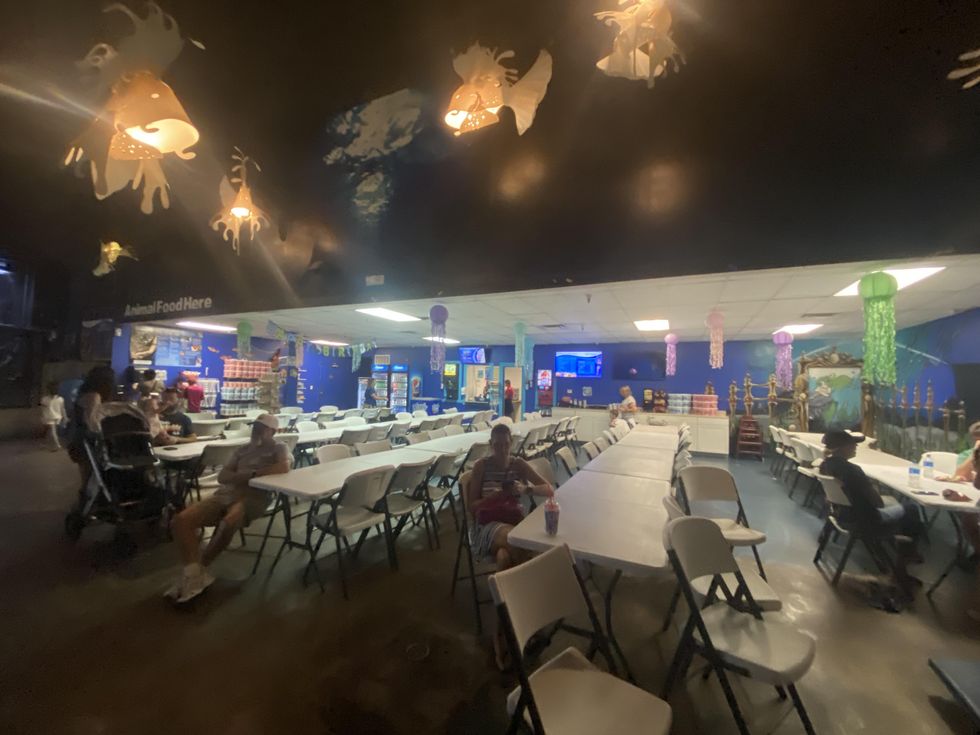 The otters are in an enclosure at the back of the aquarium, which opens up to a large cafeteria, ahead of dozens of exhibits asking visitors to "Please touch" the animals, many without attendants present. An employee said the otters, Scooter and Sadie, were 15 months old.
The aquarium also invites visitors to touch and feed its cold water fish, tropical fish, stingrays, a parakeet aviary, caiman lizards, iguanas, sloths, tortoises and parrots. There are also kangaroos and a capybara on display.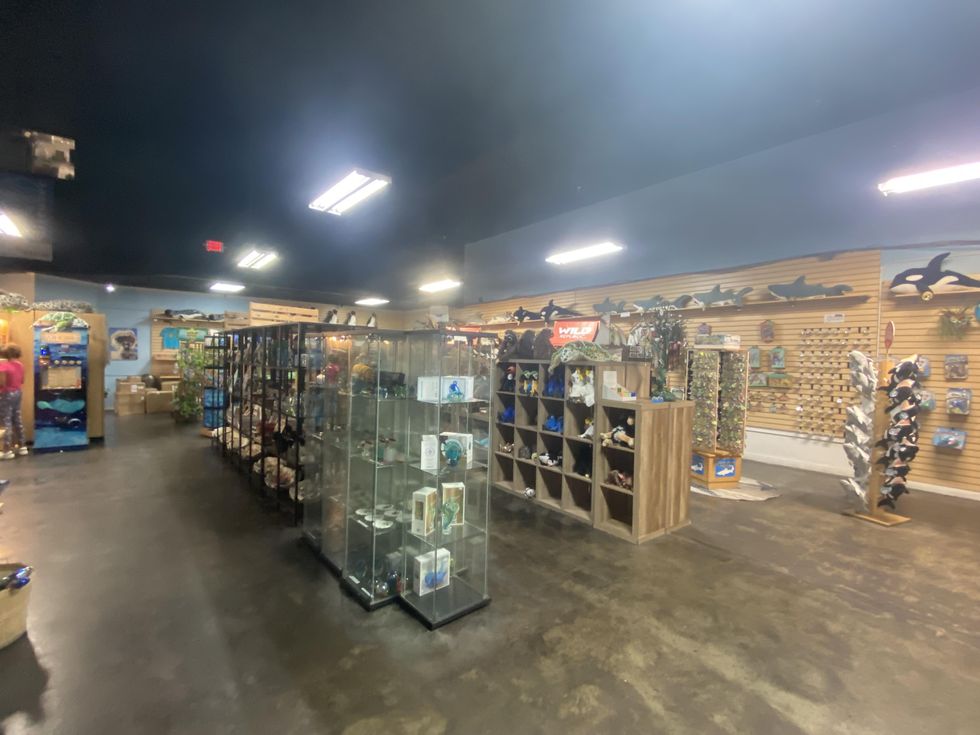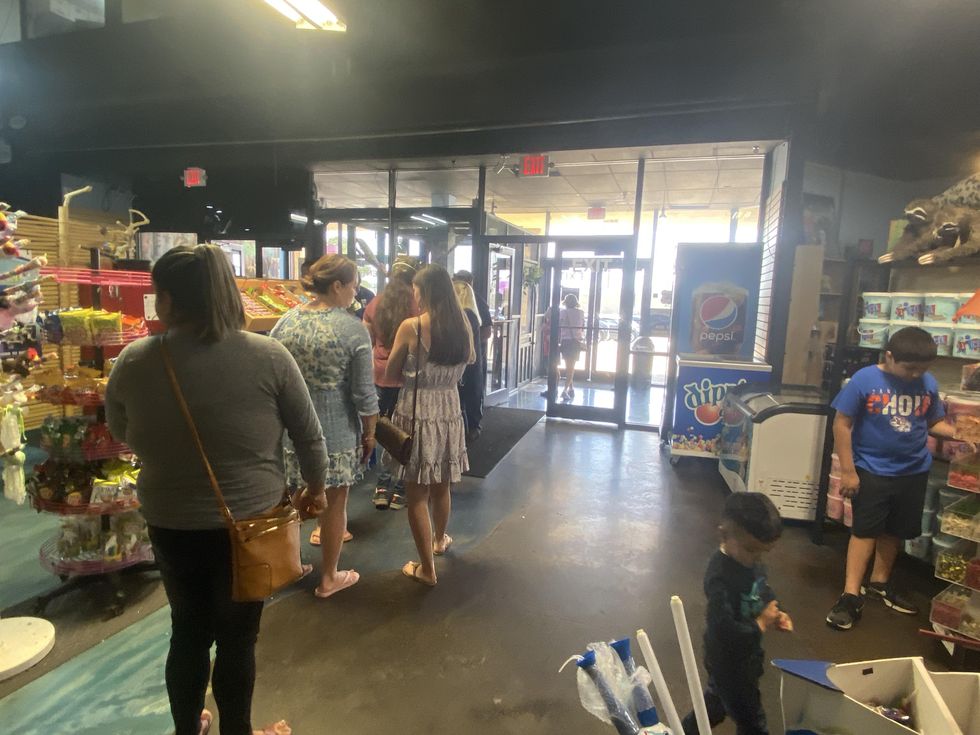 The attraction ends at the large gift shop, which is filled with all the trinkets you'd expect and oil diffusers all around to mask the smell.
The allegations
During an April interview with PETA Associate Director of Captive Animal Law Enforcement Michelle Sinnott, she told Austonia she's been following owner Ammon Covino since he pled guilty to wildlife trafficking in 2013.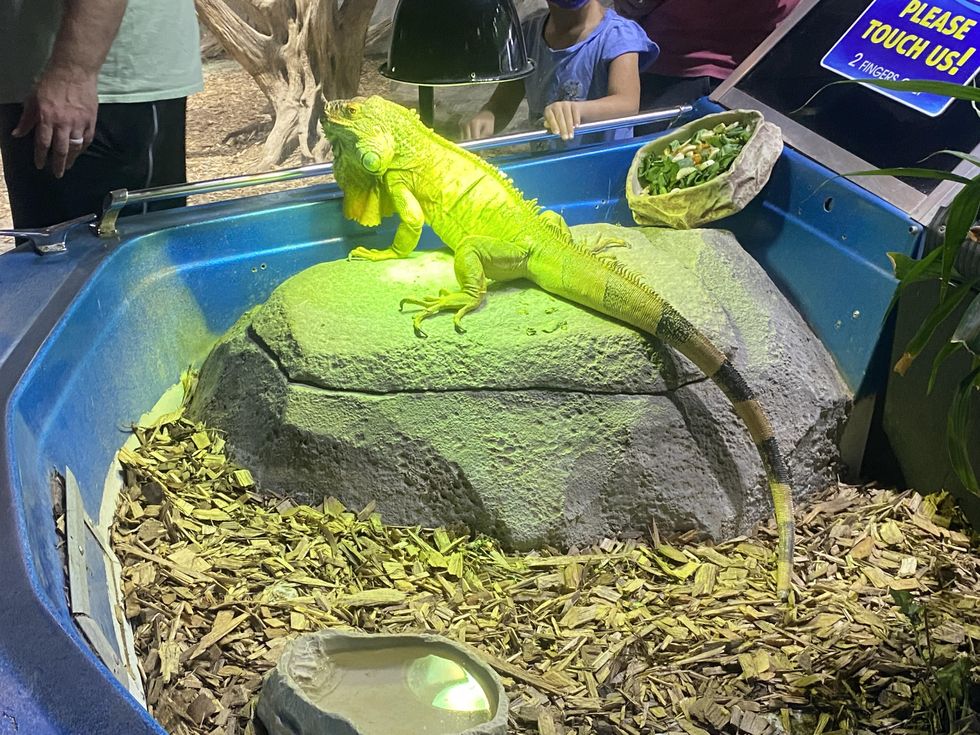 No one supervised this iguana, who was open-air.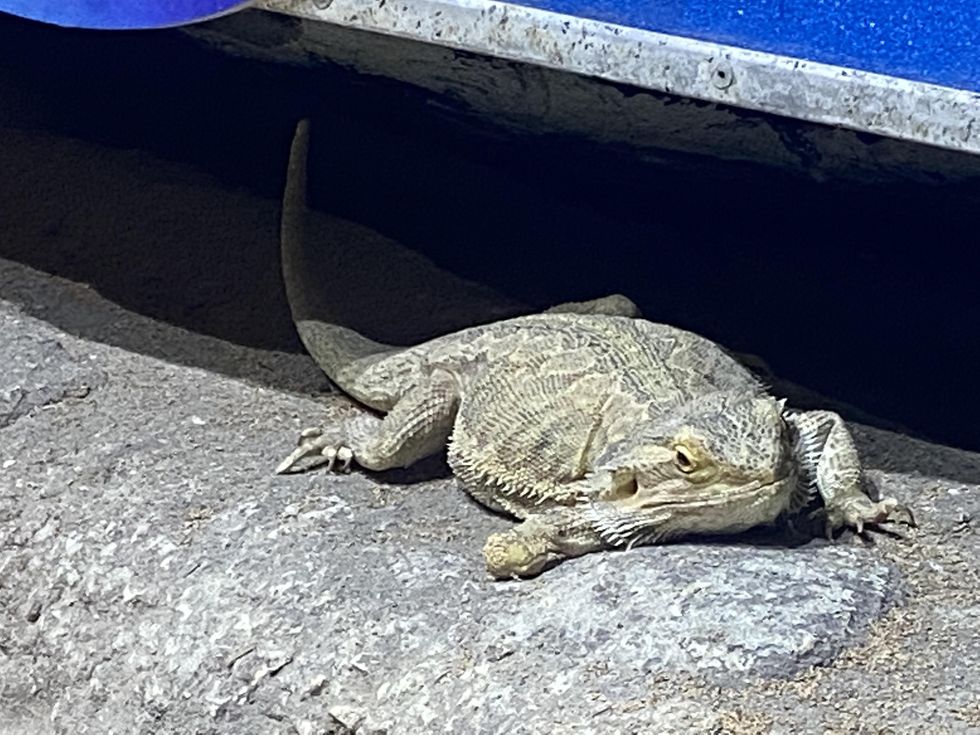 This lizard seemed to be missing a hand.
Austin Aquarium is one of several aquariums in a nationwide chain led by Ammon and his brother, Vince Covino.
Sinnott has also been following the cases of otters Scooter and Sadie, which the USDA said were showing signs of "severe" distress from too many encounters with the public, and Forest the lemur, who PETA said sustained a leg injury at the San Antonio Aquarium that went untreated.
PETA said its investigator learned 11 staffers had been bitten by animals, 12 visitors had been bitten by lemurs or kinkajous in a two-month period and saw many animals die while working in the facility.
"Knowing that that's what the federal investigators walked in and observed at this facility is critical information for the public," Sinnott said. "PETA is urging everyone to steer clear of the Austin Aquarium. The price of your ticket is what's allowing these facilities to stay in operation."
Public perception
Reddit threads over the years have revealed concerns customers of the aquarium, citing different instances they saw for themselves where animals seemed unhappy.
Twenty-year-old visitor Fiona, who asked Austonia to keep her last name private, said she visited with her young cousin last year, spending $60 dollars on tickets and tokens to feed animals while she was there.

Fiona said she hasn't been back since because she felt animals were in too small of enclosures, were unmonitored by attendants, fish tanks were dirty and the location smelled "sewage-y."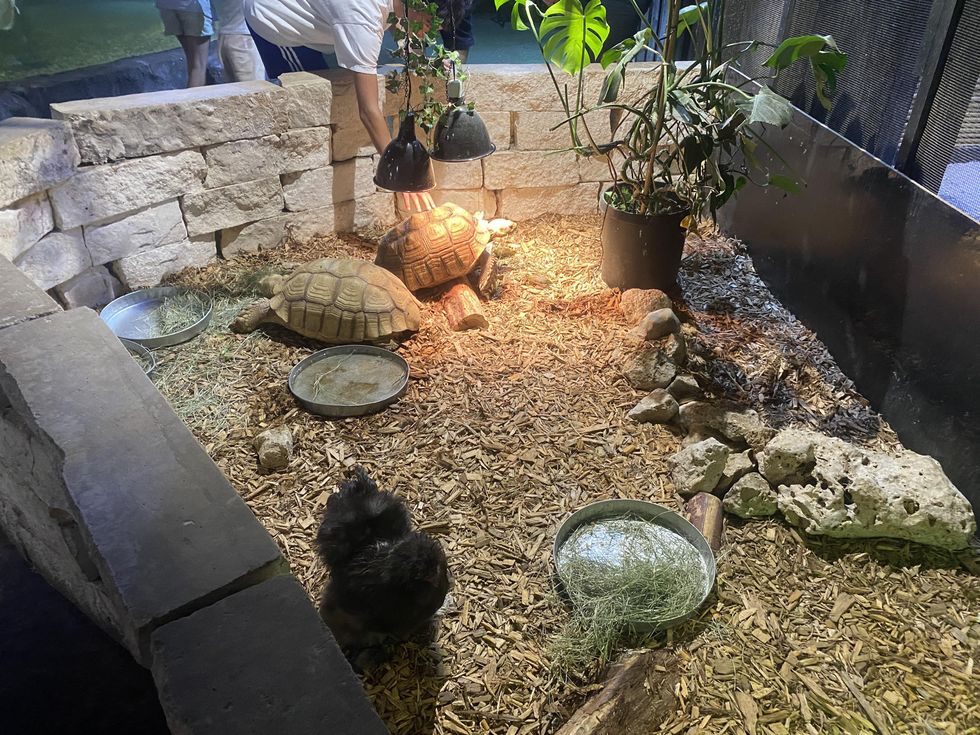 (Laura Figi/Austonia)
"A lot of the areas were touch and pet sections and some of the animals should not be there—like the tortoises in a very tiny, open living space—and I was just like, the animals are obviously overly stimulated," Fiona said.
Fiona is passionate about wildlife, studying natural resource management in college for a while, and said she encourages people who are upset at the animals' treatment to contact the Association of Zoos & Aquariums.
"I wish I knew what I was getting myself into," Fiona said. "I feel like a lot of adults don't really have the guts to actually explain to kids this is not an okay situation and animals are not happy here."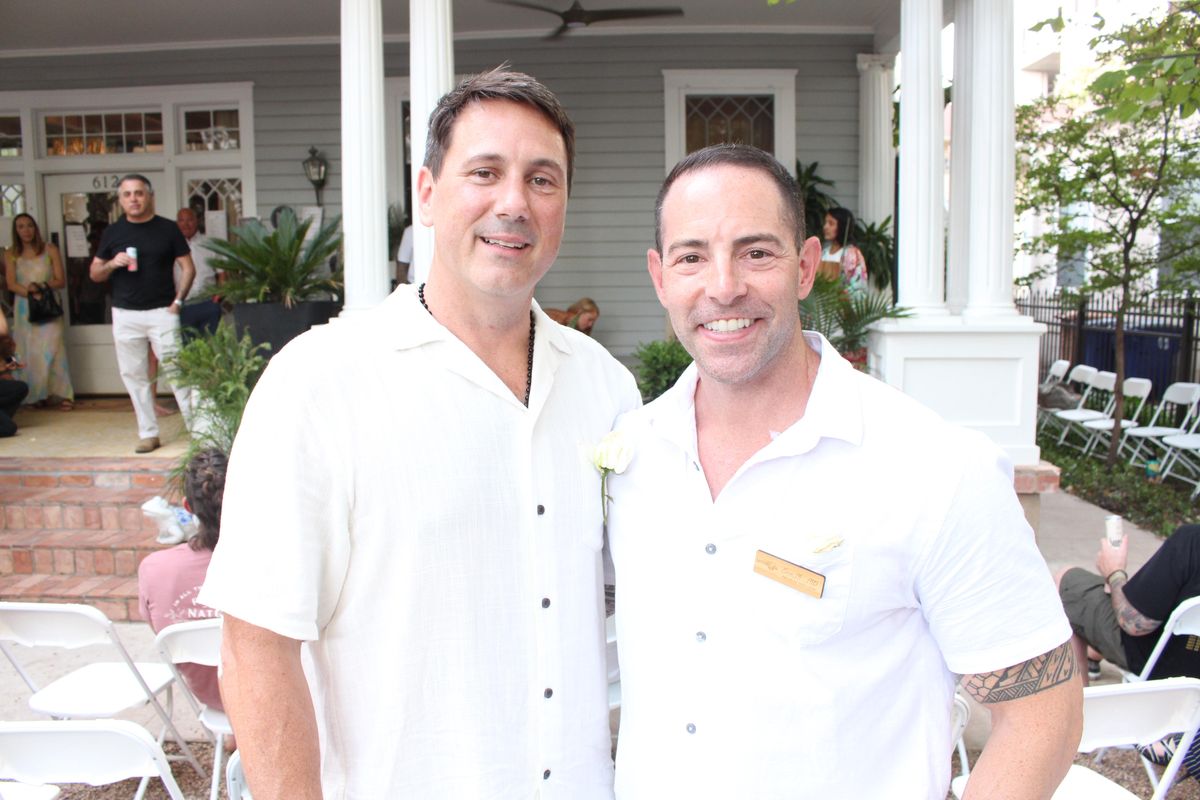 A new clinic focused on guiding individuals through ceremonial psychedelic treatments has come to Austin.
WITHIN Founder David Naylor, hosted a grand opening Friday for the recently opened center, which treats those in recovery from drug and alcohol addiction as well as those with depression, anxiety, traumas, PTSD, chronic pain and those navigating life transitions.
"We know psychedelic therapy works for all kinds of ailments, and thanks to John Hopkins University and other research centers and also the veterans, they've been on the front lines once again to push these laws through Congress, showing the results and efficacy," Naylor said.
The grand opening involved a series of talks from psychedelic industry leaders including Greg Fonzo, co-director of the Center for Psychedelic Research & Therapy at the University of Texas at Austin.
WITHIN says it offers a warm approach with a clinic that provides guided sessions for ketamine, which their website describes as a "dissociative anesthetic," hypothesized to interrupt ruminative thinking and emotional suppression by inducing the anomalous state of consciousness. There are various methods of administering ketamine, but the center uses what it believes to be the most effective: intramuscular injection. After receiving it from a nurse practitioner guests are encouraged to use eye shades and headphones and practice mindful breathing. It can feel dissociative, the website says, "almost as though you were astral projecting or lucid dreaming."
The center also offers retreat packages where guests can access ketamine treatment sessions, food, workshops, coaching and more. Prices range from a two-week stay with a shared room costing nearly $10,000 to a month-long stay with a private room going for $17,777.
Clients like Luke Carver from the first two months of its opening have given positive feedback.
"Psychedelic therapy released attachments, blocks, and got me out of behaviors I had tried to break my entire life," Carver said.
WITHIN has raised $600,000 to launch the flagship Austin location and is currently raising a $1.5 million seed round with plans to expand to three more states by the end of 2023.