Get connected with our daily update
Charlie L. Harper III
Local officials announced on Wednesday a "surge plan"—what to do if health facilities are overwhelmed—and offered more information about quarantine facilities, hospital capacity, social distancing efforts and measures to further "flatten the curve" in Austin.
The press conference was the city's first since March 30, and it addressed a number of questions reporters and residents alike have been asking about the pandemic at our doorsteps and, for some, in our homes.
---
What is the scale of the coronavirus outbreak in Austin?
As of Tuesday evening, there were 545 confirmed cases, 77 hospitalizations and 28 individuals on ventilators, Dr. Escott said. These numbers will be updated regularly on the city's website.
Though U.S. Surgeon General Jerome Adams said on Sunday that this would be the country's "Pearl Harbor"week with respect to the impact of the coronavirus, Austin Mayor Steve Adler said the city's peak caseload will depend on how successfully residents observe social distancing and personal hygiene recommendations, including washing hands and wearing masks when out in public. Data indicates Travis County residents have reduced nonessential activity by 64%, County Judge Sarah Eckhardt said, which is helping to slow the virus' spread and allow the city time to prepare.
Updated modeling from the University of Texas at Austin, released yesterday, shows that even a 75% reduction in contact will lead to a caseload peak that exceeds local hospital capacity.
"Let's keep staying home and working safe," Eckhardt said. "We are saving lives."
What is the ventilator capacity in Austin?
There are "about 755" ventilators in our five-county region, Dr. Escott said.
Additionally, researchers at the University of Texas at Austin are building a new ventilator model made of cheap, widely available resources to help meet patient needs during this pandemic. The device uses a manual resuscitator and a windshield wiper motor pulled from a Toyota Camry to automatically compress the bag to deliver oxygen to the patient. Once the research team vets its prototype, it plans to produce at least 2,000 ventilators and make the design free to duplicate.
"This is why we have to continue this effort of stay-home-and-work-safe as long as we can," Dr. Escott said. "All these things are critical for us so we can prolong that peak as long as we can, so we can get that testing in place; we can get that [personal protective equipment] in place; we can get the equipment in place."
The city announced a "surge plan." What is that?
The three-stage surge plan announced yesterday is designed to address patient care needs should coronavirus cases overwhelm the hospital system serving Travis, Williamson, Bastrop, Caldwell and Hays counties.
The first stage involves increasing the capacity of area hospitals, such as adding a second bed to single rooms and converting anesthesia machines to serve as ventilators, Dr. Escott said. This brings the total area hospital bed capacity to around 4,300. Currently, area hospitals are operating at around 50% capacity, according to a press release issued by the city earlier today.
In the second stage, "Type 2" facilities—such as outpatient surgical centers and former hospital buildings—serving 50-100 people will open to care for patients that hospitals cannot accommodate. So far, the city has identified six such facilities, but staff have not named them.
In the last stage, the city will open "Type 1" facilities, large venues that can be converted to care for low-acuity patients, such as those who need an IV or supplemental oxygen. These facilities have also not been named, and Dr. Escott said local and state officials and health care providers are working to determine staffing models.
If Austin reaches the last stage, hospitals will be overwhelmed, which means their staff members will not be available to help in Type 1 facilities. One option being considered, Dr. Escott said, is to pull health care professionals from other areas, such as physicians in private practice, non-hospital-based nurses, and paramedics.
What is going on with hotels and homelessness?
On Thursday, Austin City Council will authorize three lease agreements—totalling more than $3.5 million—with area hotels for use as emergency housing and isolation space. The properties are the Crown Plaza Hotel at I-35 and Hwy. 290, the La Quinta Inn at I-35 and Hwy. 71, and the Motel 6 at I-35 and Hwy. 183. Each lease is for a 60-day term with an option to extend for two additional 30-day terms.
Occupancy is down as much as 95% at area hotels, according to a presentation by local economics strategy firm TXP at City Council's Tuesday work session. And across the state, nearly 269,000 jobs supporting the total hotel industry have been lost due to this pandemic, per the American Hotel and Lodging Association.
The three hotels will serve as isolation and protective lodging facilities and will be staffed by a combination of hotel employees and city and county employees, who are helping to coordinate social services and psychiatric support for those who need it.
Isolation facilities will serve anyone who tests positive for the coronavirus.
"They're comfortable facilities," said Dr. Escott, who encouraged people with the virus to stay in hotels to prevent exposing family members and roommates.
Protective lodging facilities serve those at high-risk for complications, such as the homeless.
Around two dozen people are staying in hotels for these purposes, Dr. Escott said.
Austin Mayor Steve Adler said he is hopeful this housing remains available to homeless residents long after the pandemic has been contained.
"That's consistent with the approach that we were trying to bring on [before coronavirus]," Adler said, referring to the city's purchase of a hotel in Southeast Austin last year. "My expectation is that we won't go back to where we were before."
Is testing capacity improving?
While Travis County still doesn't have enough tests, the supply has increased significantly, Eckhradt said.
As soon as this week, area hospitals may begin using a new rapid test machine from Abbott Laboratories, Dr. Escott said, which will help physicians make timelier decisions about who requires hospitalization.
Additionally, antibody tests are now available, and local officials are working to determine the best way to deploy them. The simple blood test helps identify individuals who have been exposed to the virus and have developed antibodies to fight it off. While the test doesn't help indicate if an individual is contagious, it does provide more information about immunity, Dr. Escott said.
How are the local Stay Home-Work Safe orders being enforced?
Although the orders allow for violators to be fined or jailed, Adler said success depends on Austinites' sense of social responsibility.
"We will not be able to enforce our way to the level of compliance that we need," he said. "At the end of the day we're going to have to be enforcing this by agreement between each other."
Let us know what else you'd like us to find out, and how you're handling the crisis. Take our coronavirus survey.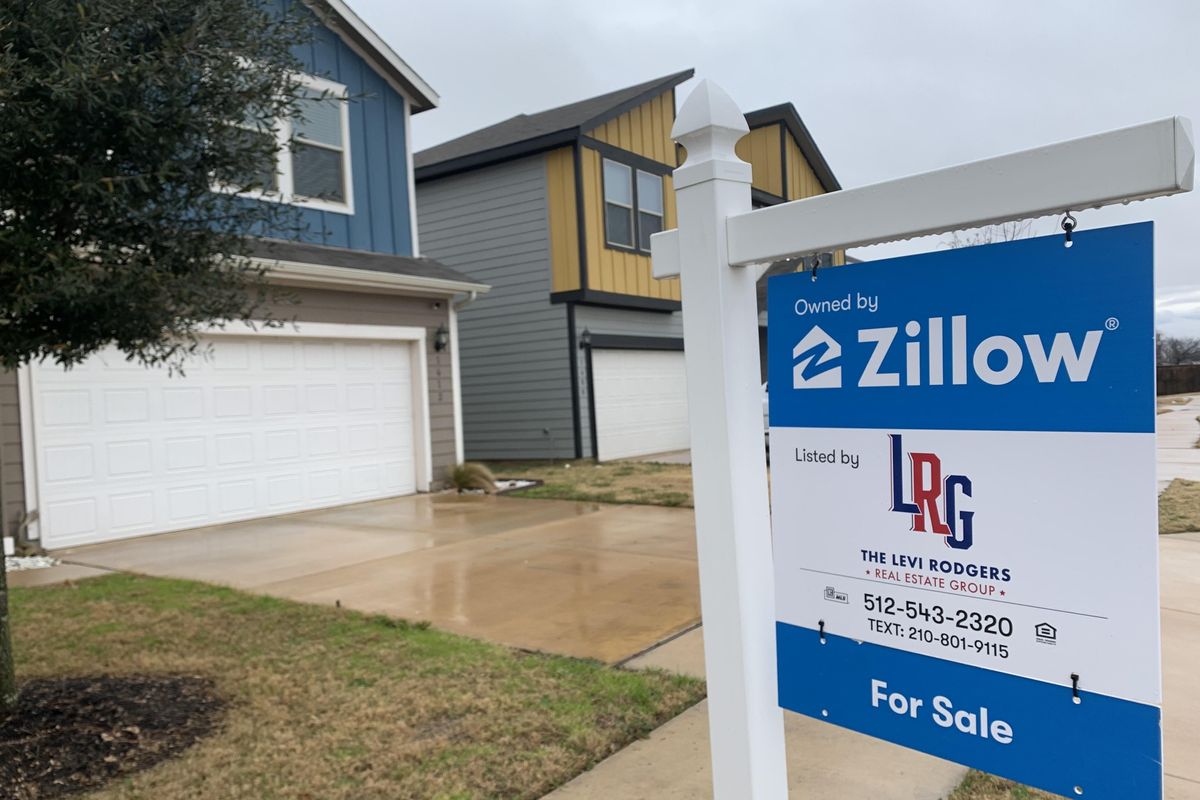 Austin is one of the top metro areas where homebuyer income saw the greatest surge during the pandemic and it came at a cost to locals.
A new analysis by real estate services firm Redfin reports that affluent out-of-towers have contributed to surging home prices in metros like Austin. Due to this trend, Redfin notes, many local buyers with lower incomes have been priced out.
"For white-collar workers earning high salaries, remote work is a huge financial boon," said Sheharyar Bokhari, Redfin senior economist. Jobs with that flexibility, Bokhari says, enable them to move from a tech hub like San Francisco to a more affordable part of the country where they can get more home for their money and even put some toward a rainy day fund.
"It can have the opposite effect on locals in those destinations–especially renters–who are watching from the sidelines as home prices skyrocket while their income stays mostly the same," Bokhari said.
In Austin, the median homebuyer income surged 19% from 2019 to 2021, ultimately reaching $137,000. In that time, the median home price growth was 48%, just behind Boise, Idaho which was more than 50%.
But the housing market is starting to slow. Redfin says high mortgage rates and unsustainable price growth have driven demand down. In fact, Austin is among the 20 housing markets that have cooled the fastest in the first half of this year.
"People are still moving in from California and they still have enough money to buy nice homes in desirable neighborhoods, sometimes with all cash," said Austin Redfin agent Gabriel Recio. "But the days of homes selling for 25% over asking price with multiple offers are over. Buyers are no longer as eager now that mortgage rates are up and there's buzz in the air about the slowing housing market."
As a result, Recio says, local and out-of-town buyers have an opportunity to buy a home at the asking price or even under.
Redfin carried out its analysis using data from the home mortgage disclosure act to review median household incomes for homebuyers who took out a mortgage, though it doesn't include buyers who paid using all cash.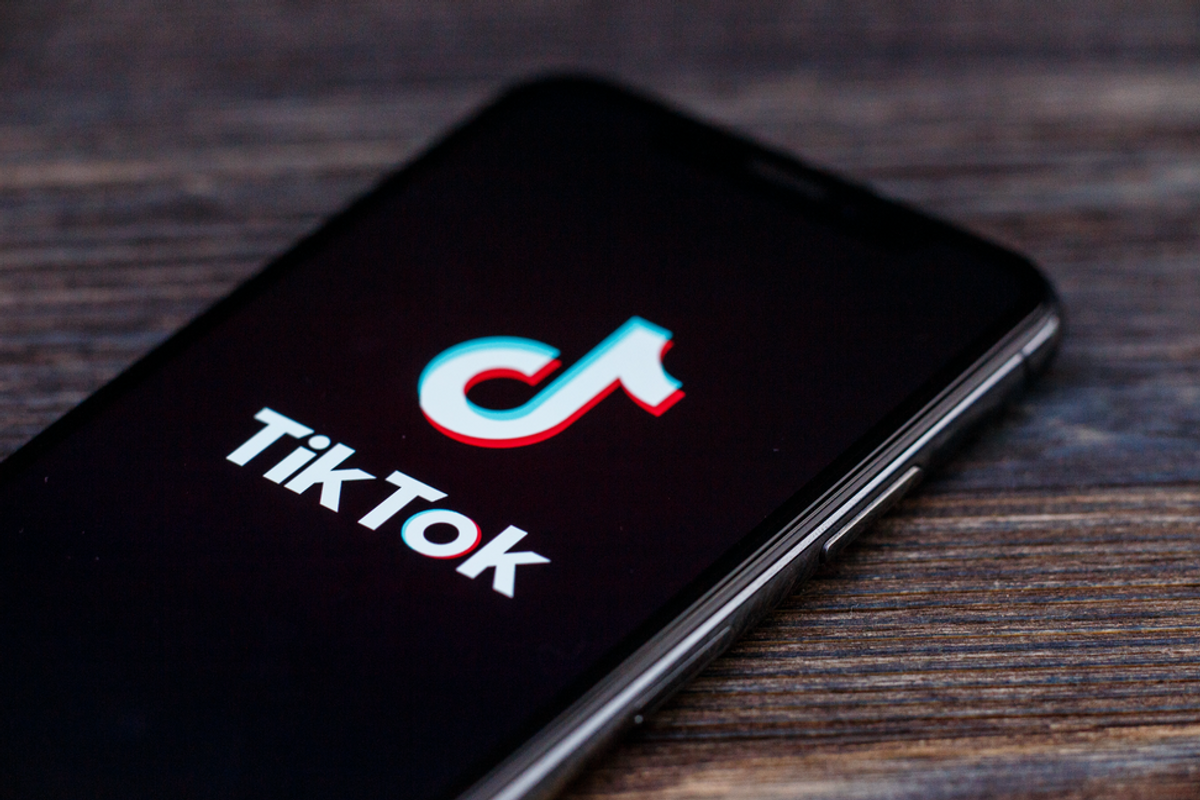 School is back in session—do you know the latest TikTok trends?
With Austin ISD resuming session on Monday, school officials are keeping tabs on the newest TikTok trends that could pose classroom disruptions and property damage.
TikTok trends swept through Austin-area schools last year with the "Devious Lick" challenge, which encouraged students to steal from school property and reportedly caused $15,000 in damages at Round Round ISD; and the "slap a staff member" challenge.
On the distraction end, a substitute teacher was dismissed from Bowie High School in December after bringing in a karaoke machine to class and singing Britney Spears' "Toxic" for the class on TikTok.
Officials told KXAN they are staying aware of the trends as they change during the 2022-2023 school year and the district will investigate perceived threats. Since TikTok trends vary in severity, they will also evaluate to see which trends could cause harm or not.
Finally, the school district said it does not tolerate violence or bullying and will focus its efforts on protecting students both physically and digitally.