Austonia AM
100% Austin news, info, and entertainment, straight to your inbox at 6 a.m. every morning.
In five minutes, you're fully informed and ready to start another great day in our city.
Get connected with our daily update
Good morning Austin.

Welcome to another week under the stay-at-home order, and get ready for a few more. Though it seems like leaders around the world are starting to think about what happens after the immediate coronavirus threat starts subsiding, most are using caution about returning to business-as-usual, and today the mayor is expected to announce an extension of the original order—it technically ends tonight.

We at Austonia want to hear from our readers even more than ever, since our website is now officially up and running. Whether you're at home or at work, what are your coronavirus stories? Reply to this email or reach me at katharine@austonia.com

—Katharine Jose, managing editor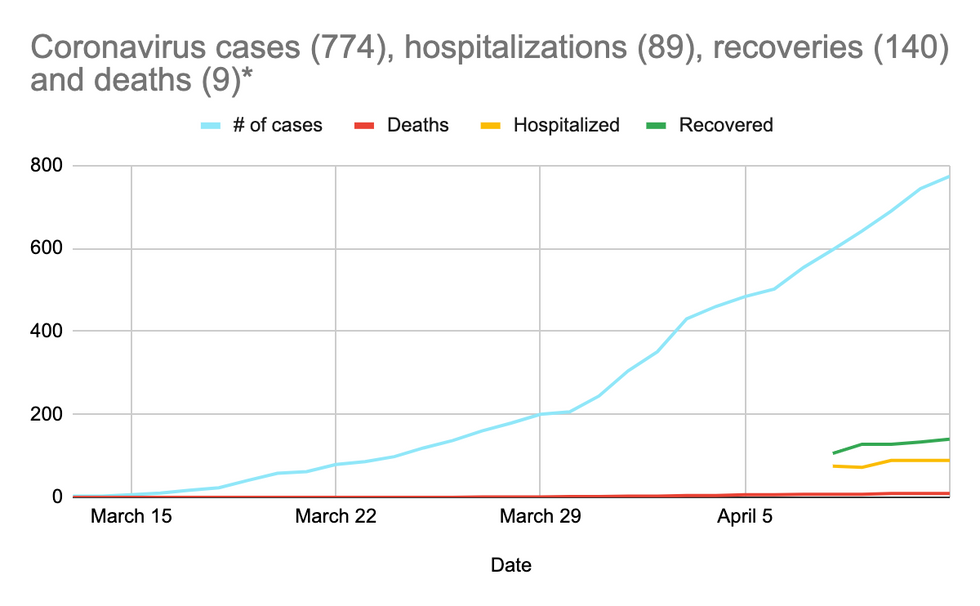 * As of this weekend, Travis County is now also reporting the number of hospitalized patients in intensive care (42) and on ventilators (32).
Elsewhere: The ripple effect
Though the governor said Friday that an order reopening some businesses may come this week, as the deadline for the stay-at-home order nears, the mayor is expected to announce an extension. [CBS Austin]

Arrested twice in eight days, the behavior of the son of celebrity mechanic Jesse James has highlighted concerns about domestic violence during the stay-at-home order. [Austin American-Statesman]
Gun sales are up, and the owner of Austin's Central Texas Gun Works has a few concerns. [KUT]
A former employee says goodbye to Vulcan Video, an Austin institution that survived the rise of Netflix but had to shut down when coronavirus showed up. [Texas Monthly]
The status of 1,124 dining establishments in the Austin area, mapped. [Community Impact Newspaper]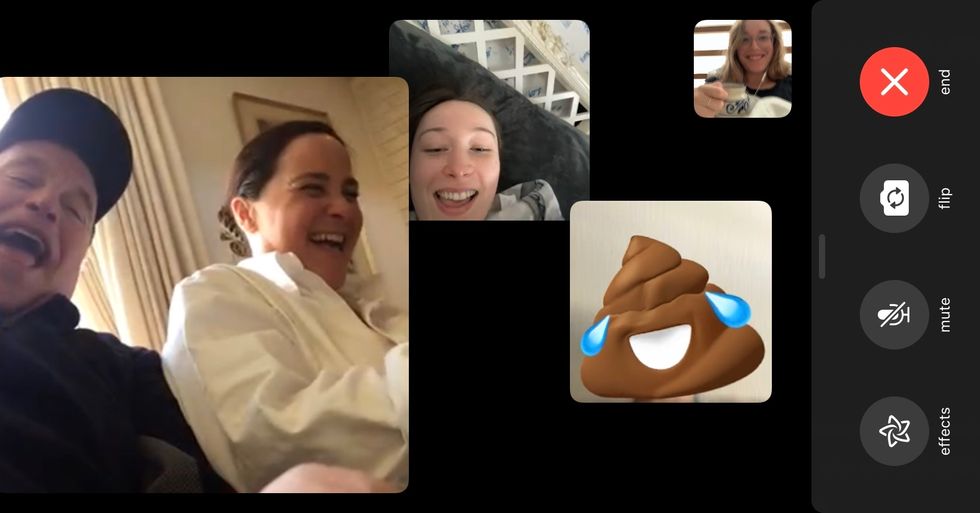 By Emma Freer

For 26 days now I have been in quarantine, staying home except for essential trips to the grocery store, post office, restaurant parking lots and, on one occasion, Twin Liquors.
Like everyone else, I've been mourning canceled events—a college friend's visit from London, a months-old reservation at Hamilton Pool, a party to celebrate a dog's baptism—and life before the pandemic. Weirdly, I miss wearing shoes.

Summertime sure does fly by, doesn't it? It's time to jam-pack as many summer activities as you can while there is still about a month left before school starts up again and the grind gets going. Luckily, Austin is full of places to visit that will fill your season full of memories.
To get you started, check out some of these seasonably-fit museums, galleries and snacks.
Soak up the rest of summer while you can!
Ingredients:
1 1/12 oz sweet pepper-infused Tito's Handmade Vodka
3 oz soda water
1 oz grapefruit juice
1/2 oz lime juice
1/4 oz simple syrup
Directions: Add all ingredients, except soda water, to a shaker with ice. Shake and strain into a glass over fresh ice. Top with soda water and garnish with a mint sprig.
The Biden administration is asking cities and states to use pandemic relief funds to pay residents $100 to get vaccinated. Meanwhile, Texas Gov. Greg Abbott reaffirmed prohibitions on pandemic protocols in a new executive order issued on Thursday.
The order emphasizes that "the path forward relies on personal responsibility rather than government mandates," according to a press release. It outlaws government entities from requiring employees to be vaccinated or individuals to provide proof of vaccination and upholds previous orders restricting government entities' ability to impose pandemic protocols.
Local public health and elected officials have asked all Austinites to wear masks indoors, regardless of vaccination status, and unvaccinated individuals to avoid nonessential trips last week given the rising number of local confirmed cases and related hospitalizations in recent weeks. But it is not enforceable under Abbott's order.
The seven-day moving average of new hospital admissions in the five-county Austin metro has more than quintupled since the beginning of July and is now 47.4. The threshold for Stage 5 is 50, according to Austin Public Health's risk-based guidelines.
Despite these trends, Abbott stands firm in his commitment to avoid new statewide mandates and to prohibit local government entities from issuing any of their own.

"Texans have mastered the safe practices that help to prevent and avoid the spread of COVID-19," he said in a statement. "They have the individual right and responsibility to decide for themselves and their children whether they will wear masks, open their businesses and engage in leisure activities."
Public health officials have attributed the current spike to the more contagious Delta variant and unmitigated spread among unvaccinated individuals. Abbott encouraged Texans to get vaccinated if they haven't already but affirmed that it would never be required by the state in his statement.
An increasing number of Austin-area employers—including Ascension Seton, Baylor Scott & White Health, Facebook and the Department of Veterans Affairs—have announced new vaccine requirements in recent days. Austin Mayor Steve Adler asked the city manager to enact a similar requirement on Wednesday, but the city is unable to do so due to an executive order issued by Abbott in April.