Get connected with our daily update
Good morning Austin.

Welcome to another week under the stay-at-home order, and get ready for a few more. Though it seems like leaders around the world are starting to think about what happens after the immediate coronavirus threat starts subsiding, most are using caution about returning to business-as-usual, and today the mayor is expected to announce an extension of the original order—it technically ends tonight.

We at Austonia want to hear from our readers even more than ever, since our website is now officially up and running. Whether you're at home or at work, what are your coronavirus stories? Reply to this email or reach me at katharine@austonia.com

—Katharine Jose, managing editor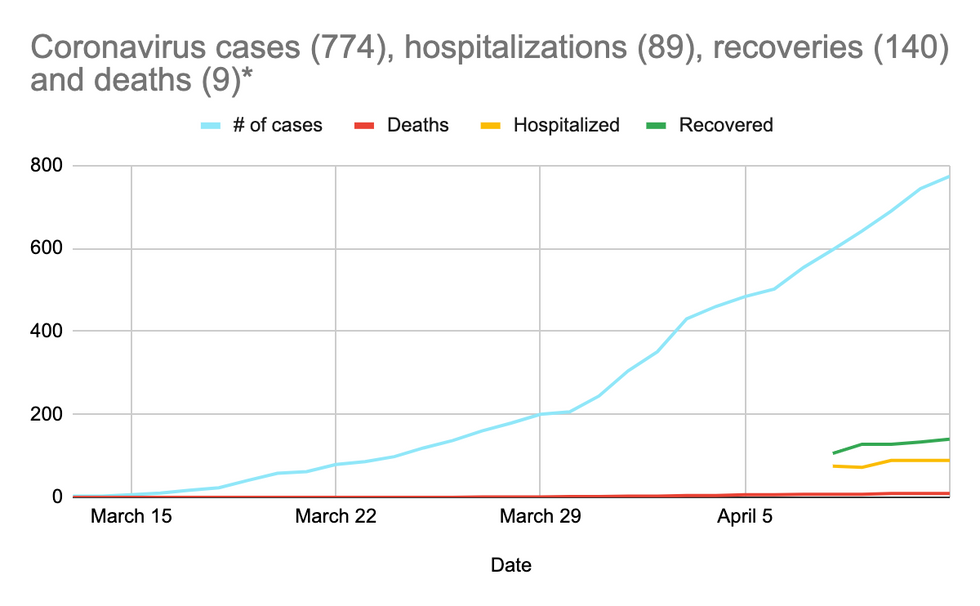 * As of this weekend, Travis County is now also reporting the number of hospitalized patients in intensive care (42) and on ventilators (32).
Elsewhere: The ripple effect
Though the governor said Friday that an order reopening some businesses may come this week, as the deadline for the stay-at-home order nears, the mayor is expected to announce an extension. [CBS Austin]

Arrested twice in eight days, the behavior of the son of celebrity mechanic Jesse James has highlighted concerns about domestic violence during the stay-at-home order. [Austin American-Statesman]
Gun sales are up, and the owner of Austin's Central Texas Gun Works has a few concerns. [KUT]
A former employee says goodbye to Vulcan Video, an Austin institution that survived the rise of Netflix but had to shut down when coronavirus showed up. [Texas Monthly]
The status of 1,124 dining establishments in the Austin area, mapped. [Community Impact Newspaper]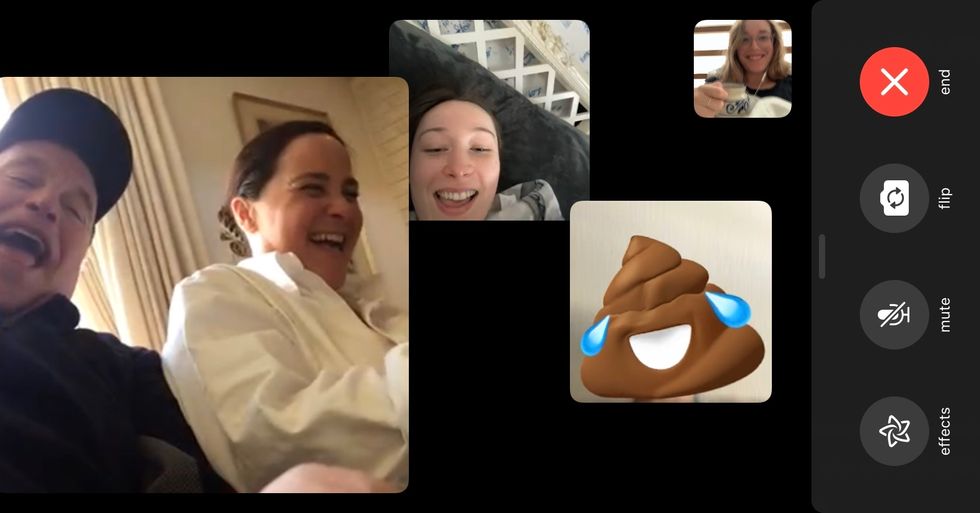 By Emma Freer

For 26 days now I have been in quarantine, staying home except for essential trips to the grocery store, post office, restaurant parking lots and, on one occasion, Twin Liquors.
Like everyone else, I've been mourning canceled events—a college friend's visit from London, a months-old reservation at Hamilton Pool, a party to celebrate a dog's baptism—and life before the pandemic. Weirdly, I miss wearing shoes.

An Austin-based firm that's established itself as one of the top Bitcoin miners in North America is set to go public.
On Thursday, the company, known as Core Scientific Inc., announced it's now trading on Nasdaq as $CORZ. The stock opened at $9.74 per share then peaked at $10.48. The company was assigned a $414 million market cap.
"As one of the largest publicly-traded blockchain infrastructure providers and digital asset miners in North America, we are focused on growing our capacity, defending and securing the blockchain ecosystem and building long-term shareholder value," CEO Mike Levitt said.
As reported by Yahoo News, investors approved a plan for a public debut through a $4.3 billion merger with special purpose acquisition company Power & Digital Infrastructure Acquisition Corp. The deal arrives as Austin sees its crypto scene soar, with increased activity in the NFT economy and groups pooling their money together through DAOs.
Core Scientific was established in 2017 and relocated its headquarters from Seattle to Austin last year. It has a site in Downtown Austin on 106 E. 6th St. and data centers in Georgia, Kentucky, North Carolina and North Dakota. More than 100 full-time employees are in the U.S., but it's unclear how many are in Austin.
Now, they say they are the biggest Bitcoin miners based on processing power, with claims that the combined mining capacity on the Bitcoin network exceeds that of competitors. And SEC filings from earlier this month show it's in the process of acquiring Blockcap, Inc., which moved to Austin last year.
The company describes itself as a leader in high-performance, carbon-neutral blockchain infrastructure in an industry that catches flak for its energy use.
Aside from mining, the company provides internet hosting services for other large-scale miners. In fact, it derives about half its revenue by helping big customers mine, a quality seen in what's often referred to as an "institutional-grade" miner.
Looking ahead, Core Scientific seems optimistic about the year ahead even as Bitcoin falls from its all-time high.
"We've worked hard to lay the groundwork that will enable us to achieve our 2022 projections," Levitt told Yahoo News. "Our objective is to be the best. Being the best means doing all that we can for our business, the industry in which we participate and for the Bitcoin network."
Watch some Cricket
When: 5:30-10 p.m. Saturday and Sunday
Where: The Crossover, 1717 Scottsdale Drive
What: Looking for a new sport to obsess over? Attend one of Sports Movement's indoor cricket matches.
Le Garage Sale
When: 11 a.m. Saturday and Sunday
Where: Palmer Events Center, 900 Barton Springs Rd.
What: Find over 100+ boutiques, brands and designers at Le Garage sale. Shop leisurewear, accessories, menswear, children's apparel, home decor and more. Tickets start at $10.
See a movie at the drive-in
When: 6:25-8:45 p.m., 9:15-10:50 p.m. Saturday
Where: The Globe Drive-In Theater, 8017 Cele Rd.
What: This weekend you can see Harry Potter and the Prisoner of Azkaban at 6:25 p.m. or you can see The Cabin in the Woods at 9:15 p.m. at the drive-in. Tickets cost $16 per car.
Museum of Ice Cream
When: 11:30 a.m Saturday and Sunday
Where: Museum of Ice Cream, 11410 Century Oaks Ter.
What: The Museum of Ice Cream is featuring 12 never-before-seen instillations celebrating the enjoyment of ice cream. View tickets here.
The Austin Flea
When: 12 p.m. Sunday
Where: Meanwhile Brewing, 3901 Promontory Point Dr.
What: Find handmade items, vintage wares, food and drink and more at The Austin Flea at Meanwhile Brewing. Vendors are handpicked for each show to guarantee a great selection of items to shop for.