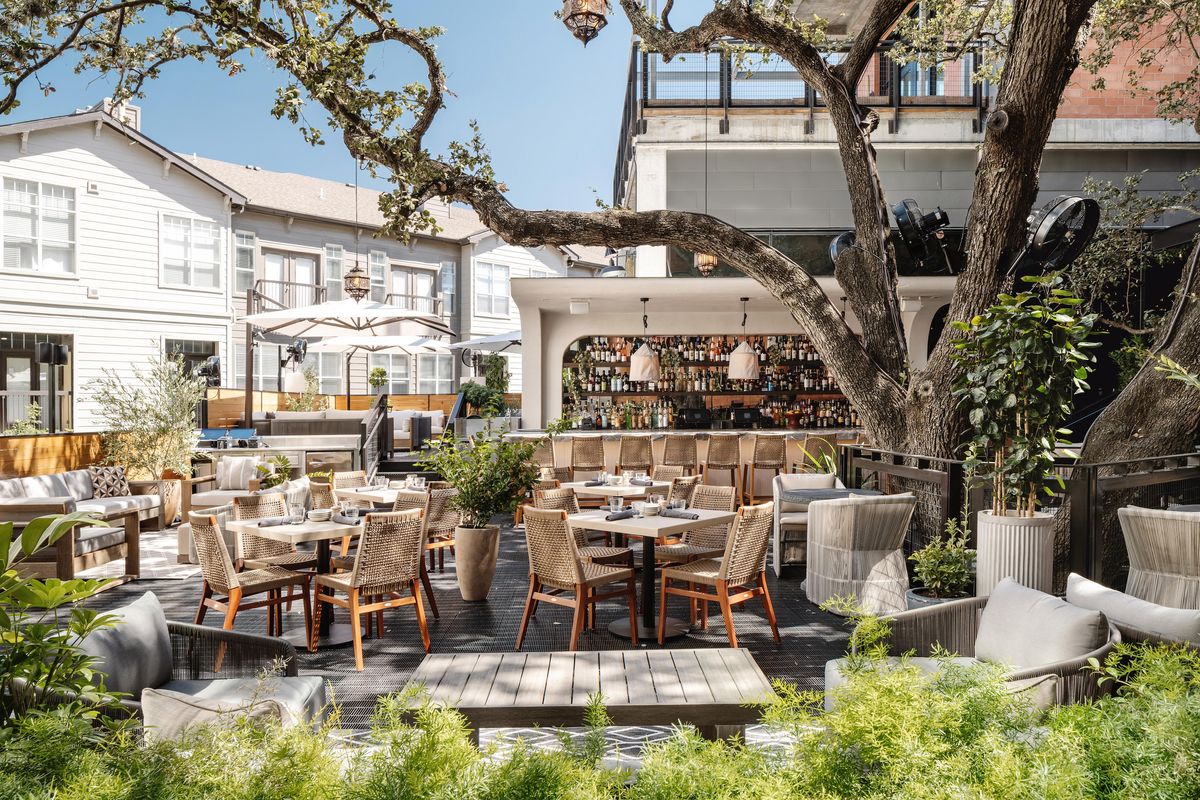 (Aba)
Tucked away on South Congress and Music Lane is the magical Mediterranean oasis: Aba.

Aba, which is Hebrew for "father," opened its restaurant doors in October, providing fresh and vibrant Mediterranean dishes. Originally a Chicago favorite, Aba has already proven itself an Austin hit spot, booking dinner reservations for weeks in advance.
---
Aba first opened its doors in Chicago's Fulton Market District in 2018 after Marc Jacobs, executive partner and divisional president of Lettuce Entertain You and Chef CJ Jacobson had an idea to bridge Mediterranean cuisine with Californian freshness and modernism.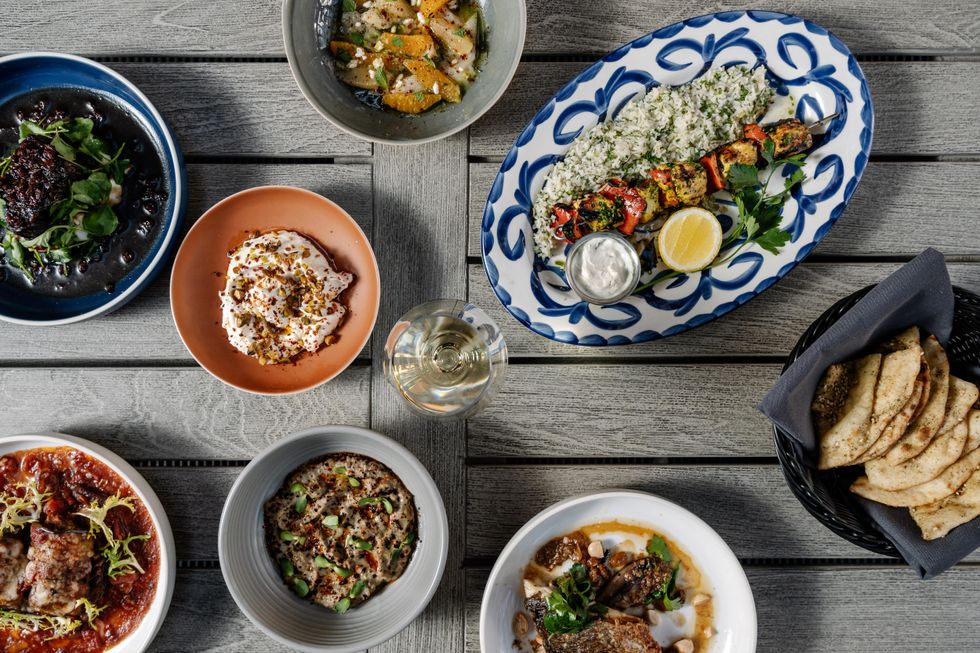 (Chase Daniels/Aba)
Jacobs, who has worked for the dining enterprise Lettuce Entertain You for 28 years, has been visiting Austin for the last seven years consulting with businesses in town. After a 2017 company retreat to Austin, the group quickly became enamored with the city.
Following the success of the Chicago restaurant, Jacobs and Jacobson took a chance when the opportunity arose to open its second location in Austin with developer Turnbridge Equities. The team visited the location on South Congress, spotted the enormous tree in their patio dining area and fell in love with the location, said Sue Kim, associate partner of Lettuce Entertain You.
Kim relocated to Austin with the opening of Aba on South Congress, along with other management on the team from Chicago.
"We are so grateful for the enthusiasm that our neighborhood and local community have shown us," Kim said. "There is no question that we embrace it. We are still so new though. There are so many people we still need to meet and serve, so we just do this one guest at a time, that's always been our mantra."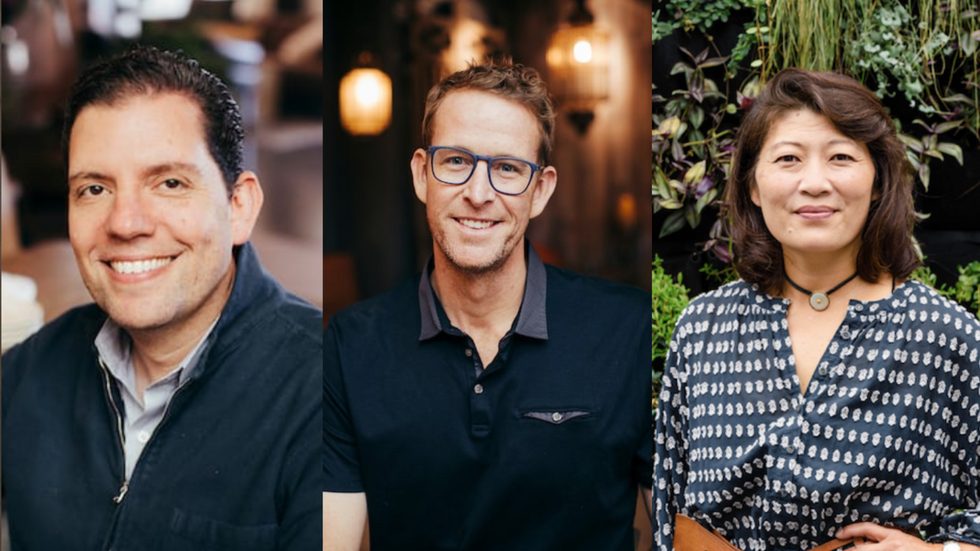 Marc Jacobs, CJ Jacobson and Sue Kim (Aba)
The inspiration behind the flavors in the kitchen comes from Chef Jacobson's stay in Israel, when he played professional volleyball there briefly. Although not permanently stationed in Austin, the chef spends a lot of his time in Austin, building new dishes through seasonal produce not found in Chicago.
Based on the season, Aba will adjust its menu to provide guests with the best seasonal flavors. The latest change was made this week when Aba transitioned to seven new menu items.
After 30 years in the business, Kim said she still "geeks out over the food" and is always looking forward to eating that perfect bite. She says the hummus is one of her favorites from Jacobson.
With only its outdoor patio open for dine-in, Kim said it has been heartbreaking not being able to accommodate more guests and she hopes to embrace more people in the future, the way the neighborhood has embraced them.
"We are taking this (pandemic) very seriously and decided to close (indoor dining), which has been challenging," Kim said. "I want to feed and nurture every soul that comes through our doors, and it's hard when you can't do that. We do the best we can with limited possibilities for walk-in."
Since its opening, Aba has been booked up most nights leaving lunchtime to be more accessible to those wanting to try out the restaurant without a reservation.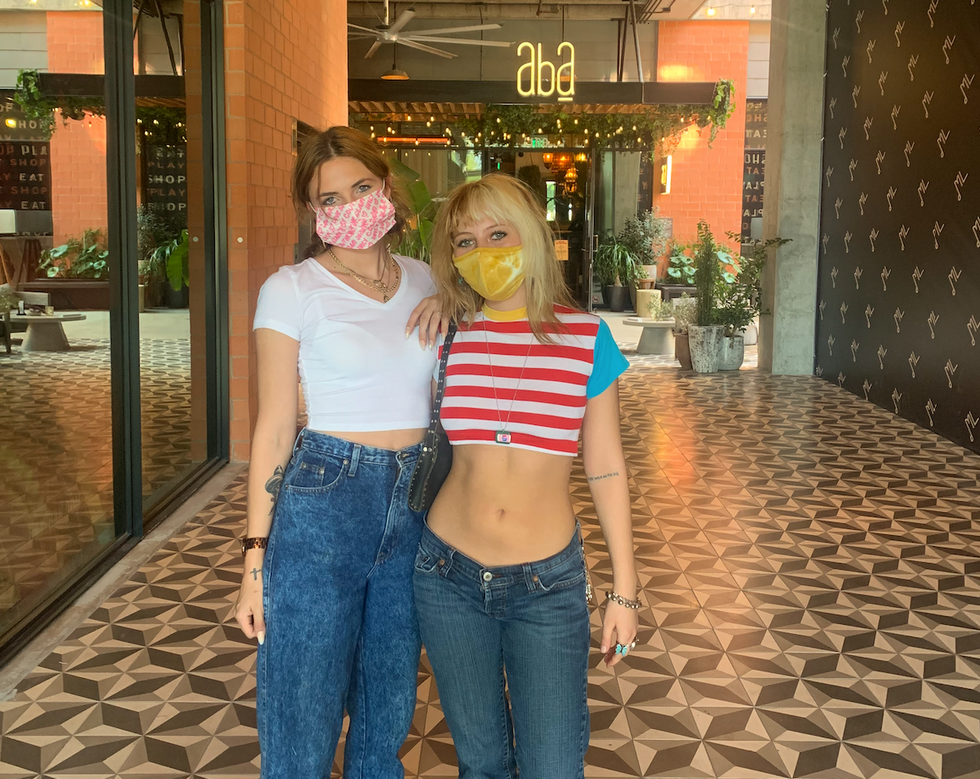 Sisters Sunny and Sidney Allison visited Aba earlier this week. (Isabella Lopes)
In their second visit, Sunny and Sidney Allison stopped by Aba Tuesday for lunch. The two sisters enjoyed the hummus, lamb and altogether Aba experience, they said. "We came last time without a reservation and they were able to fit us in," Sidney Allison said. "We love it here, the food is amazing."
From the location with a tree in the middle of the patio to the colorful creative dishes on the menu, Aba has made customer experience a top priority. It is what keeps people talking about the restaurant, and its dinner reservations booked several days or even weekends in a row.

"We focus on three things: great food, great service and attentive style, giving our guests the whole experience," Kim said. "It feels like a little piece of Eden, especially during these turbulent times."