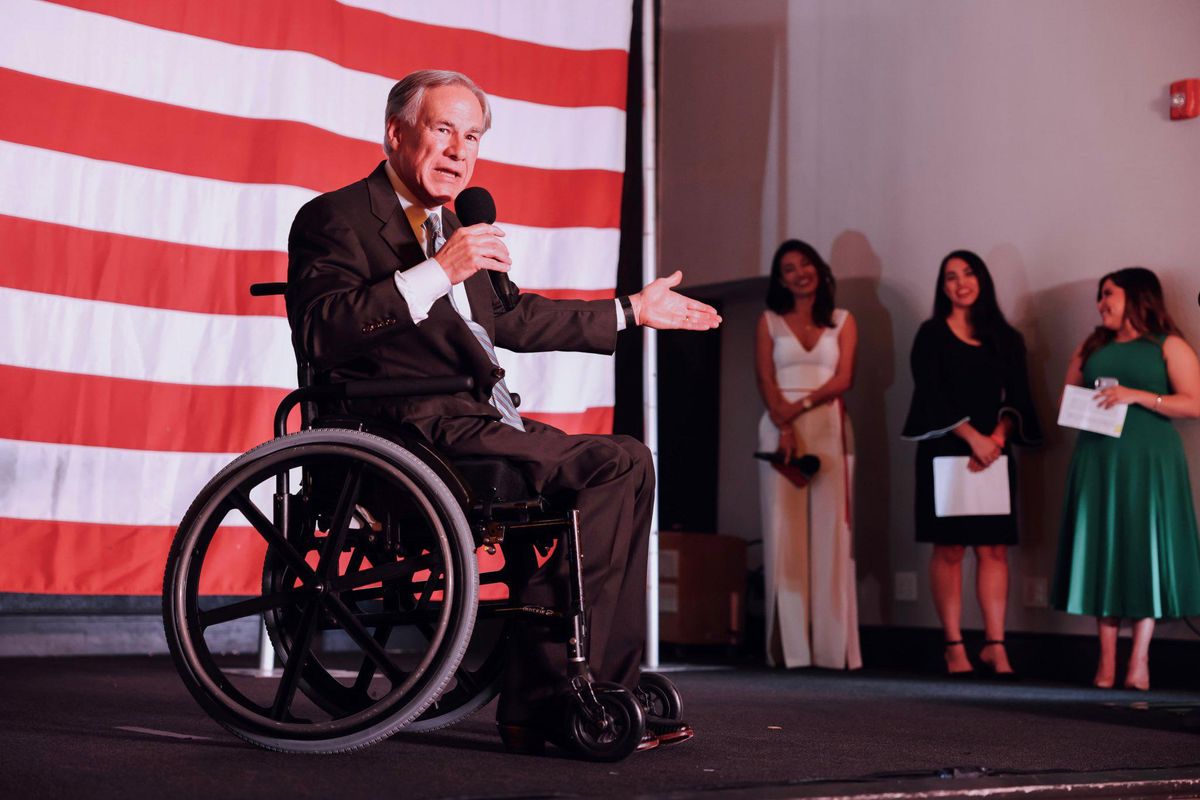 (Greg Abbott/Twitter)
As more Texans get vaccinated, Gov. Greg Abbott signed an executive order that bans government-mandated "vaccine passports" in the state.

---
The "passports" could be required as a form of ID to prove full vaccination in certain states or when traveling. The order ensures that no body of government can require COVID vaccinations or proof of vaccinations. No entity that receives government funds can require vaccination information either, according to the document.
While Abbott is set on "opening Texas 100%" and often takes to Twitter to applaud the state's vaccine rollouts, he believes that choosing to get or not get a COVID vaccine is a personal choice for Texans.
"Texans shouldn't be required to show proof of vaccination & reveal private health information just to go about their daily lives," Abbott said in a tweet. "Don't tread on our personal freedoms."
Abbott's latest order was given mixed reviews.
Some immunization cards are already required for certain types of international travel, and immigrants looking to live in America must disclose certain immunization records. All states currently require vaccinations of diseases like measles before children can attend public grade school, and most public colleges require documentation of the meningitis shot.
Some, including Attorney General Ken Paxton, believe that banning a vaccine passport is essential to keeping medical information private.
Others who support current vaccination laws say that a vaccine passport would be no different from laws that are already in effect.
Some are fine with giving up vaccine records in order to prevent new surges as the nation opens back up.
Abbott's order follows a less lenient order from Florida. While businesses can still require a vaccine passport in Texas, Florida Gov. Ron DeSantis issued an order that also prevents vaccine passports from being required at private entities.
Some think that Abbott has not taken enough action to ensure privacy about vaccine information.
Both orders appear to be premature, however. Although there is some speculation that the CDC will issue government-mandated vaccine passports, no such passports exist.

Some businesses, such as the New York Rangers and Brooklyn Nets, have launched voluntary passports to get into their businesses. The two teams released a digital health passport called the Excelsior Pass to ensure the health of those who attend games and up capacity at their respective stadiums.
While it's possible that interstate travel and private entities could implement a vaccine passport, Dr. Anthony Fauci, director of the National Institute of Allergy and Infectious Diseases, told Politico a government-issued policy is unlikely.
"I'm not saying that they should or that they would, but I'm saying you could foresee how an independent entity might say, 'Well, we can't be dealing with you unless we know you're vaccinated,'" Fauci said. "But it's not going to be mandated from the federal government."