Get connected with our daily update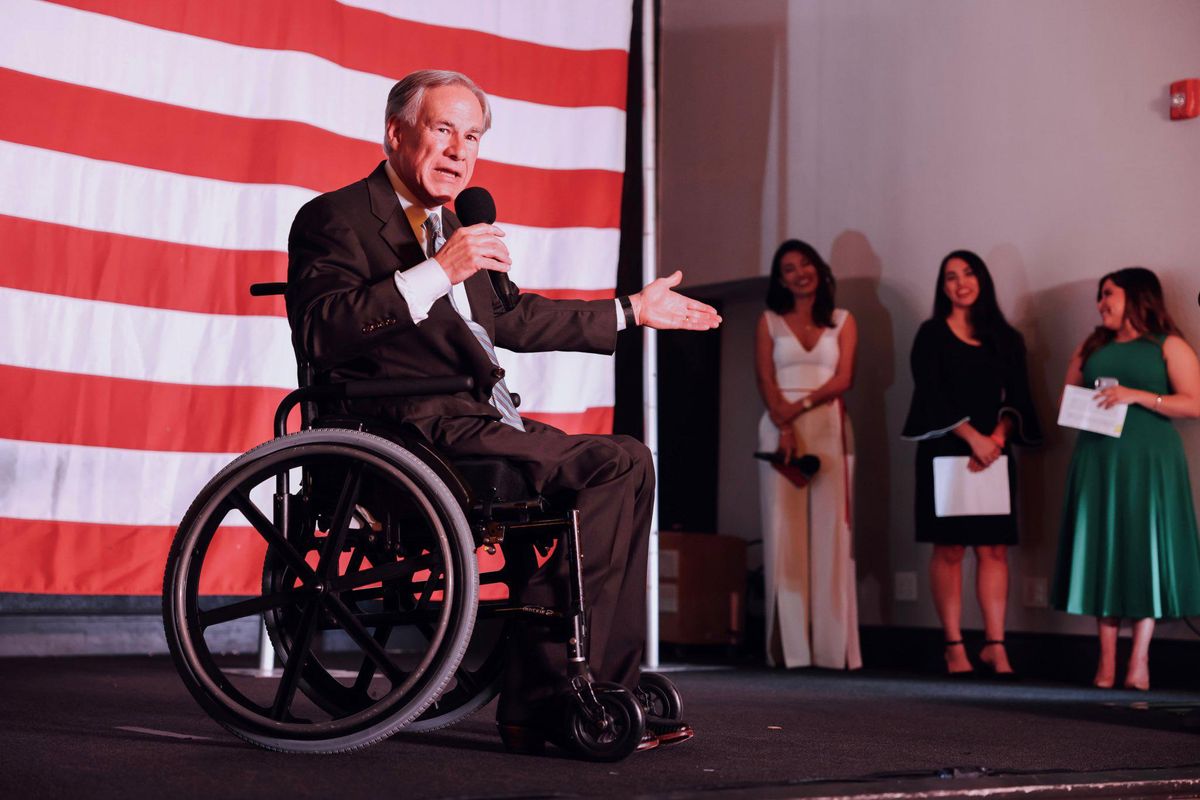 (Greg Abbott/Twitter)
As more Texans get vaccinated, Gov. Greg Abbott signed an executive order that bans government-mandated "vaccine passports" in the state.

---
The "passports" could be required as a form of ID to prove full vaccination in certain states or when traveling. The order ensures that no body of government can require COVID vaccinations or proof of vaccinations. No entity that receives government funds can require vaccination information either, according to the document.
While Abbott is set on "opening Texas 100%" and often takes to Twitter to applaud the state's vaccine rollouts, he believes that choosing to get or not get a COVID vaccine is a personal choice for Texans.
"Texans shouldn't be required to show proof of vaccination & reveal private health information just to go about their daily lives," Abbott said in a tweet. "Don't tread on our personal freedoms."
Abbott's latest order was given mixed reviews.
Some immunization cards are already required for certain types of international travel, and immigrants looking to live in America must disclose certain immunization records. All states currently require vaccinations of diseases like measles before children can attend public grade school, and most public colleges require documentation of the meningitis shot.
Some, including Attorney General Ken Paxton, believe that banning a vaccine passport is essential to keeping medical information private.
Others who support current vaccination laws say that a vaccine passport would be no different from laws that are already in effect.
Some are fine with giving up vaccine records in order to prevent new surges as the nation opens back up.
Abbott's order follows a less lenient order from Florida. While businesses can still require a vaccine passport in Texas, Florida Gov. Ron DeSantis issued an order that also prevents vaccine passports from being required at private entities.
Some think that Abbott has not taken enough action to ensure privacy about vaccine information.
Both orders appear to be premature, however. Although there is some speculation that the CDC will issue government-mandated vaccine passports, no such passports exist.

Some businesses, such as the New York Rangers and Brooklyn Nets, have launched voluntary passports to get into their businesses. The two teams released a digital health passport called the Excelsior Pass to ensure the health of those who attend games and up capacity at their respective stadiums.
While it's possible that interstate travel and private entities could implement a vaccine passport, Dr. Anthony Fauci, director of the National Institute of Allergy and Infectious Diseases, told Politico a government-issued policy is unlikely.
"I'm not saying that they should or that they would, but I'm saying you could foresee how an independent entity might say, 'Well, we can't be dealing with you unless we know you're vaccinated,'" Fauci said. "But it's not going to be mandated from the federal government."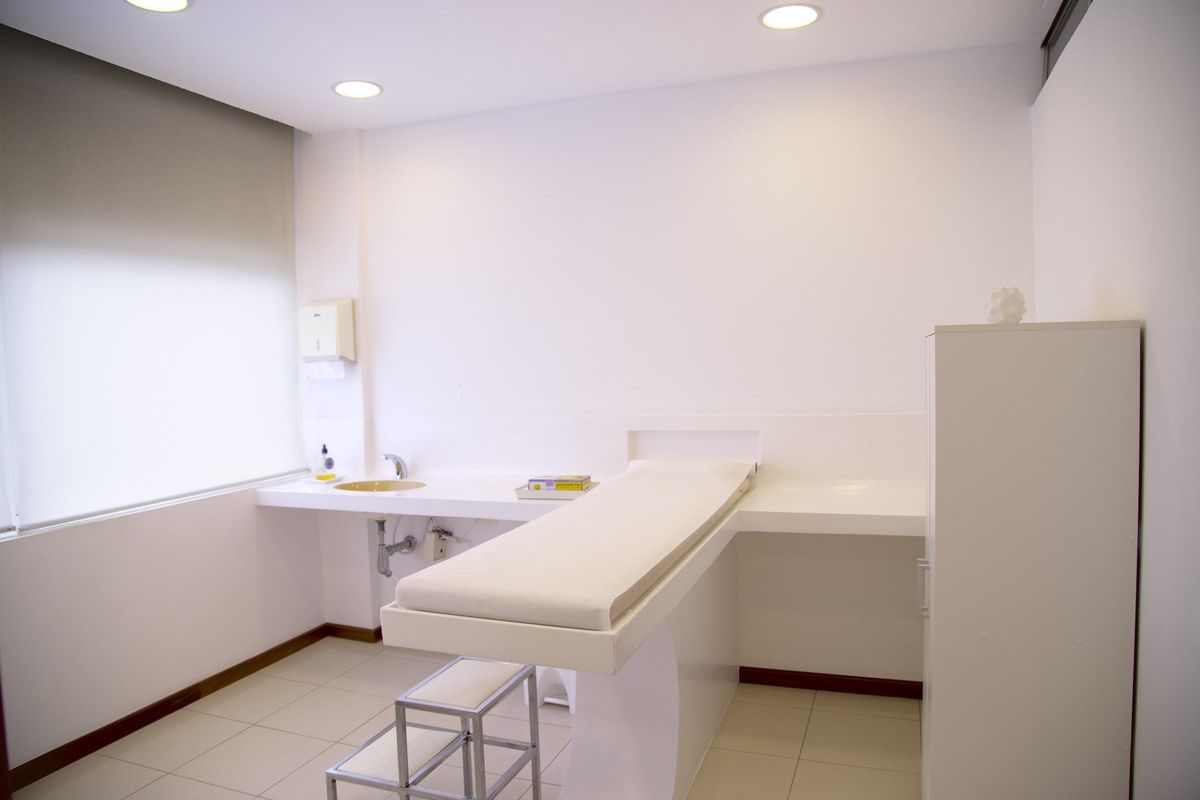 Austin Nicholson was ahead of the curve when he got his vasectomy in September 2021, saving himself a long line as Austin-area doctors say the demand for sterilization has seen a "significant" spike since Roe v. Wade was overturned on Friday.
Nicholson, 25, said he would prefer to adopt children, had felt the Supreme Court decision coming for a while, and, wary of the consequences, he decided to pull the trigger and make an appointment.
"A big part of it was the political climate. We could both potentially face consequences and she would definitely face more consequences, which I also personally would not want," Nicholson said. "I didn't want to be stuck in Texas and have a potential abortion on the mind when it's illegal."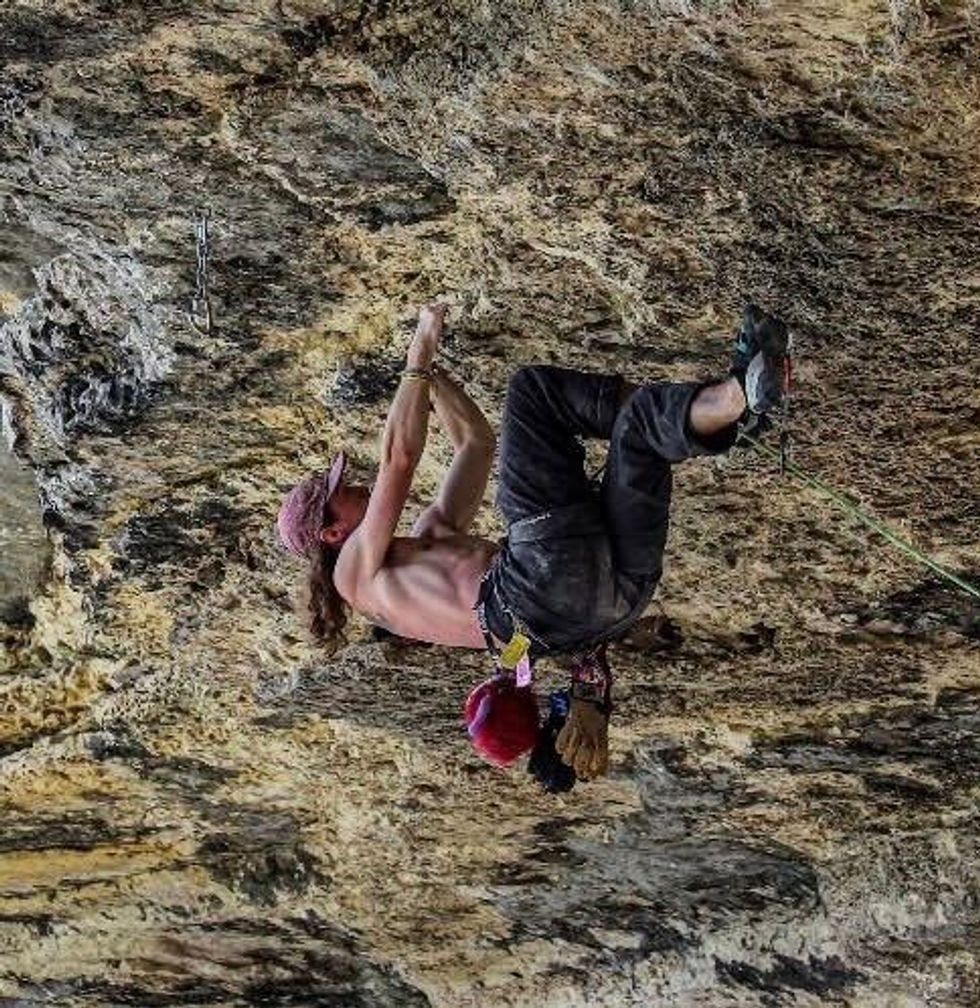 (Austin Nicholson)
According to vasectomy specialist Dr. Luke Machen of Austin Fertility and Reproductive Medicine, the clinic received over 150 vasectomy appointment requests combined on Friday and Monday following the ruling. Typically, the clinic performs 45-50 vasectomies per month.
The Austin Urology Institute reported that they received about 70 calls in the first hour after the ruling was released. OBYN at Women's Health Domain reported receiving over 100 requests from women interested in getting their tubes tied.
"I would say a significant number of patients who scheduled recently have mentioned the Supreme Court case," Machen said. "A lot of guys have said they were thinking about having a vasectomy over the last year or so, and the ruling was the final push to get it done."
The average patient at Austin Fertility who receives a vasectomy is about 37, though Machen said he has started to see an increased number of patients with zero children choosing to get a vasectomy. While they put together a study, Machen expects demand for the procedure to plateau but stay higher than before the ruling.
Machen said vasectomy is the most effective form of permanent birth control, requires only about a week of recovery time, is reversible with success rates of up to 95% and has no effects on sexual function or testosterone.
Nicholson said the procedure was less than $700, he was never in any pain, had very little recovery time and has never regretted the decision—in fact, he has happily recommended the procedure to friends.
"It helps me feel better knowing that I won't put a woman in that situation where she'd have to be faced with a potentially life-altering decision, or consequence even," Nicholson said. "I actually have had three of my friends ask me questions about it and tell me that they were considering it."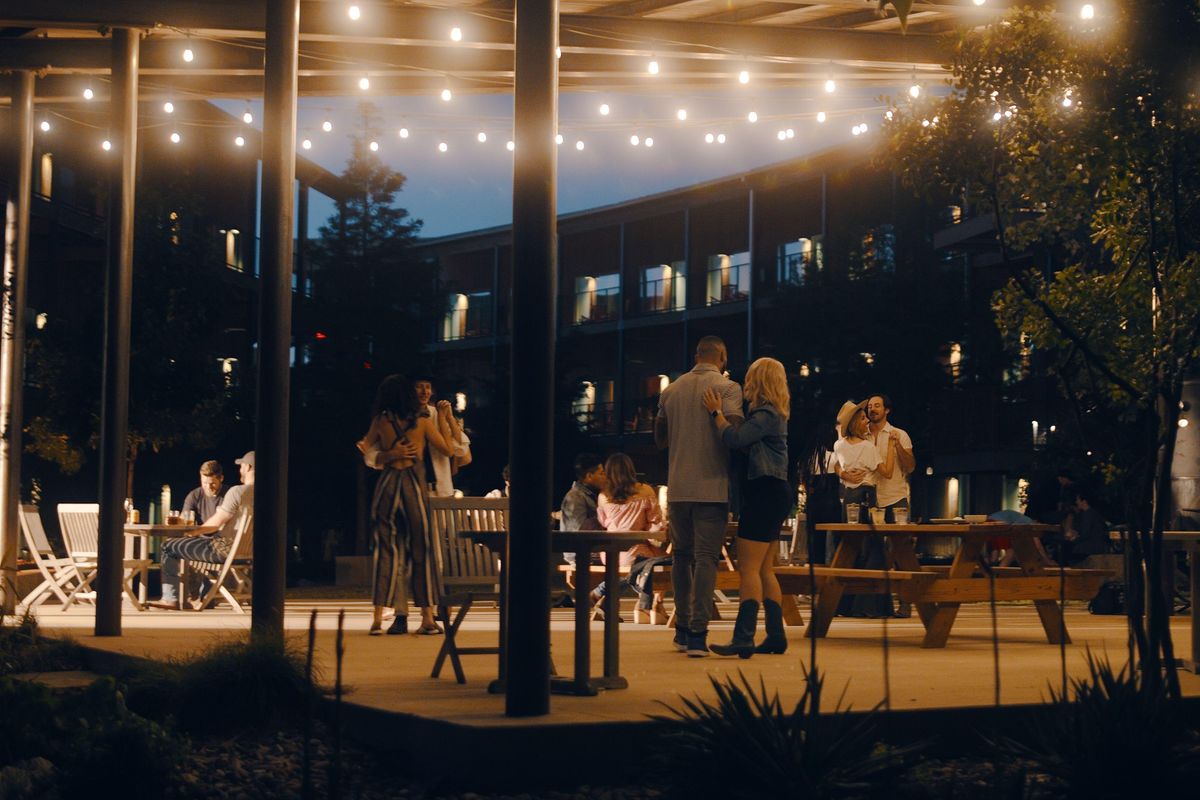 Live music and beer? Say no more. With a location in Austin, and others throughout Texas, the court hotels by the Valencia Hotel Group have a new offering for weekend stays: Live Music & Longnecks.
Enjoy live music all weekend long and check out the hotels' state-of-the-art amenities between sets. Make a splash in the pool, enjoy outdoor fire pits, or challenge your friends in a yard game while enjoying a weekend full of live music! Did we mention the package includes deluxe accommodations and a bucket of beer? Oh, and if you needed more convincing, this pet-friendly hotel means the whole family can join in on the fun.
The hotels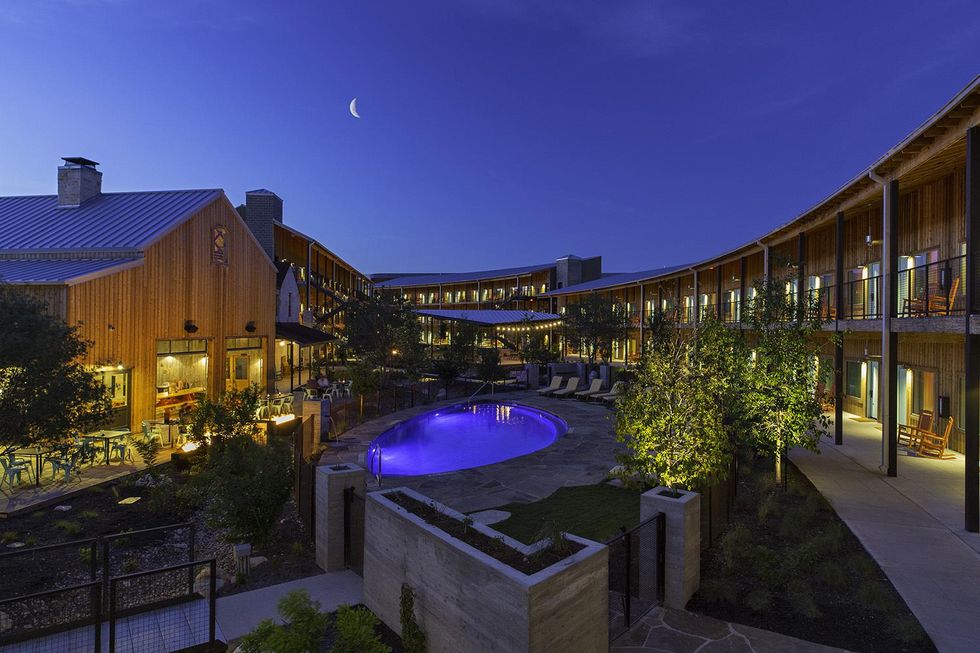 Explore any of the Court Hotels by Valencia Hotel Group for a memorable escape. Each property offers a unique experience remnant of yesteryear but with all of the modern amenities that make for a fun and comfortable stay. With acres of landscaped courtyards, relax and unwind in an outdoor environment perfect for doing everything or absolutely nothing at all. With locations in Austin, College Station, Irving, and Lubbock your urban retreat has never been so close.
The music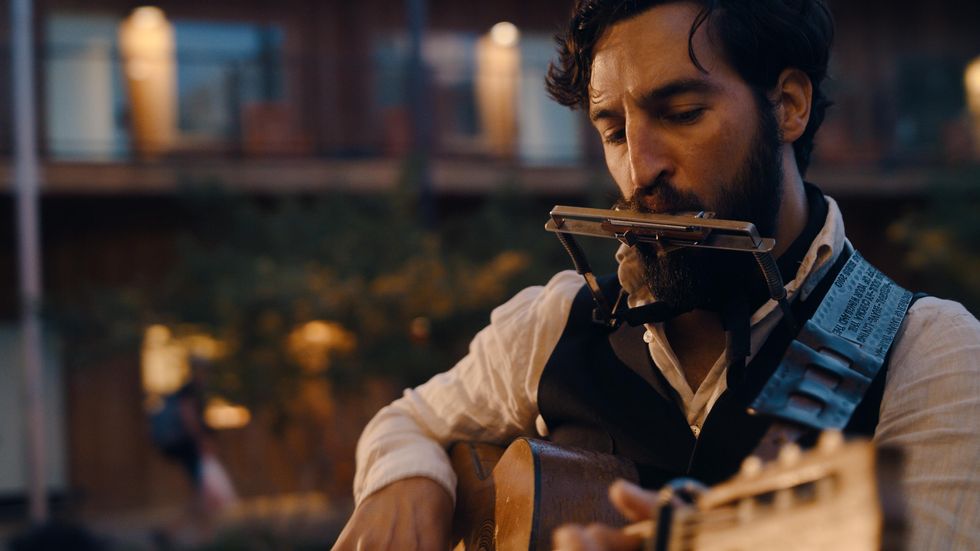 Locals and travelers alike are invited to enjoy the deep roots of Texas music all summer long with a robust lineup of live performances. From the banks of the San Antonio Riverwalk to Irving's manicured streets, Valencia's hotels are a place to gather and reconnect, offering uniquely Texan settings for the weekly performances.
"We're proud of the community we've fostered among Texas musicians and the many rising stars who perform at our properties," says Amy Trench, corporate director of brand marketing & PR for Valencia Hotel Group.
In Austin, you can catch good ol' fashioned Texas country by Drew Moreland and Clayton Gardner, bluegrass by Reagan Quinn, and much, much more.
With unique programming at each of Valencia's properties, there's something for everyone to enjoy all summer long.
The perks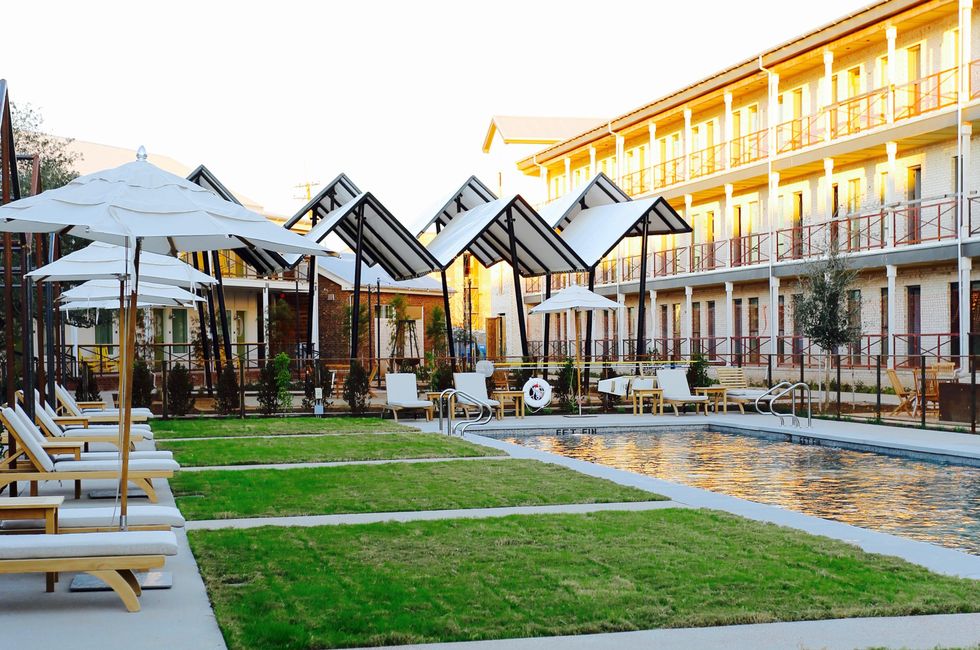 If you're a Valencia Hotel Group Rewards member, the perks are plentiful. Enjoy up to 10% off the Best Available Rate, and for a limited time, members can save up to 15% off a stay of 2 nights or more, for select stays in 2022.
But that's really just the beginning. At select locations, you can enjoy discounts on weeknight stays, a complimentary third night, or curated packages for a romantic getaway or a night of watching the Verde at Q2 Stadium. You'll also find special rates for AAA and AARP Members, educators, and front-line heroes including military, law enforcement, fire, and rescue workers.