Get connected with our daily update
By Reese Oxner
A federal judge temporarily blocked Texas' near-total abortion ban Wednesday as part of a lawsuit the Biden administration launched against the state over its new law that bars abortions as early as six weeks of pregnancy.
---
But it's unclear how U.S. District Judge Robert Pitman's order may affect access to abortions in the state—or if it will at all. The state of Texas quickly filed a notice of appeal and will almost definitely seek an emergency stay of Pitman's order in the 5th Circuit Court of Appeals, which is known as perhaps the nation's most conservative appellate court.
In a press release, the ACLU of Texas pointed to the uncertainty on how Wednesday's order and the state's appeal will affect procedures in the state.
"Though the court's ruling offers a sigh of relief, the threat of Texas' abortion ban still looms over the state as cases continue to move through the courts. We already know the politicians behind this law will stop at nothing until they've banned abortion entirely," Brigitte Amiri, deputy director of the ACLU Reproductive Freedom Project said in a statement. "This fight is far from over, and we're ready to do everything we can to make sure every person can get the abortion care they need regardless of where they live or how much they make."
Until Pitman's order, Texas' new law successfully flouted the constitutional right to have an abortion before fetal viability established by Roe v. Wade in 1973 and subsequent rulings. That's because it leaves enforcement of the new restrictions not to state officials but instead to private citizens filing lawsuits through the civil court system.
The order from Pitman—a 2014 Obama nominee—forbids state court judges and court clerks from accepting lawsuits that the law allows. Pitman ordered the state to publish his order on all "public-facing court websites with a visible, easy-to-understand instruction to the public that S.B. 8 lawsuits will not be accepted by Texas courts."
He called the case "exceptional" and ordered that the state and "any other persons or entities acting on its behalf" be blocked from enforcing the statute. He acknowledged that his order could be appealed in another court and added: "this Court will not sanction one more day of this offensive deprivation of such an important right."
After Senate Bill 8 went into effect Sept. 1, it forced all major abortion clinics to stop offering abortions after an embryo's cardiac activity is detected, which can happen before many people know they're pregnant. Some providers have stopped offering the procedure altogether out of fear of litigation.
The law is constructed in such a way that people who violate the law, even while it is being temporarily blocked, could be liable to litigation if the law's enforcement were to be reinstated and any existing suits could continue.
It capped conservative lawmakers' decades-long war to block access to the procedure and Texas' fast appeal to the 5th Circuit was expected.
"The court will likely put the trial court judgment on hold," Josh Blackman, a constitutional law professor at South Texas College of Law Houston, said in an email. "Clinics that perform abortions now risk facing liability if the Fifth Circuit stays the ruling."
Planned Parenthood released a statement after Pitman's order but did not say whether its clinics would resume offering abortion procedures.
"While this fight is far from over, we are hopeful that the court's order blocking S.B. 8 will allow Texas abortion providers to resume services as soon as possible. Planned Parenthood providers across the country have reported serving Texas patients, who are heartbroken and furious that they've needed to leave home for essential health care—often at great expense," Alexis McGill Johnson, president of Planned Parenthood Federation of America said in a statement. "Planned Parenthood will continue fighting this ban in court, until we are certain that Texans' ability to access abortion is protected."
Texas Right to Life, a prominent anti-abortion organization, has said that if Pitman's order is reversed, it would consider filing lawsuits against providers or doctors who perform abortions outlawed under SB 8.
"Any abortions that are committed after September 1, 2021—there is a four-year statute of limitations that somebody can retroactively sue for those abortions — so we are going to be vigilant," said Kim Schwartz, the organization's media and communication director.
Schwartz said the organization fully expects the 5th Circuit to step in and reverse Pitman's order. The 5th Circuit has already paused court proceedings in another lawsuit Pitman is overseeing that was lodged by abortion providers over the state's law. The U.S. Supreme Court also eventually could be asked to step in on this case.
Pitman gave a scathing response to Texas' request that the court allow it to seek an appeal prior to blocking the law's enforcement.
"The State has forfeited the right to any such accommodation by pursuing an unprecedented and aggressive scheme to deprive its citizens of a significant and well-established constitutional right," Pitman wrote in his order. "From the moment S.B. 8 went into effect, women have been unlawfully prevented from exercising control over their lives in ways that are protected by the Constitution."
Despite the threat of retroactive lawsuits, the Center for Reproductive Rights said the clinics and doctors it represents "hope to resume full abortion services as soon as they are able." The organization acknowledged that the order is temporary and expected the state would appeal — but called the ruling a "critical first step."
"For 36 days, patients have been living in a state of panic, not knowing where or when they'd be able to get abortion care," Nancy Northup, president & CEO of the Center for Reproductive Rights, said in a statement Wednesday. "The cruelty of this law is endless."
Whole Woman's Health said it was making plans "as soon as possible" to resume abortions outlawed under Texas' law.
"This is AMAZING. It's the justice we have been seeking for weeks," Amy Hagstrom Miller, CEO of Whole Woman's Health, said in a statement.
The Department of Justice sued Texas on Sept. 9 and alleged the law was deliberately constructed to flout constitutional rights by making it difficult to challenge in court. But the state responded that just because the law is difficult to challenge judicially doesn't mean it should be overturned.
By empowering anyone in the nation to file lawsuits against a provider or person who aids someone in getting an abortion and by barring state enforcement, SB 8 makes it difficult to name the correct defendants in the lawsuits that would block enforcement of the law.
The U.S. House passed a reproductive rights bill late last month that would nullify Texas' controversial near-total abortion ban by codifying the right to an abortion into federal law. However, the legislation appears unlikely to pass in the Senate and therefore is unlikely to become law.
"Tonight's ruling is an important step forward toward restoring the constitutional rights of women across the state of Texas," White House Press Secretary Jen Psaki said in a statement. "The fight has only just begun, both in Texas and in many states across this country where women's rights are currently under attack. That's why the President supports codifying Roe v. Wade, why he has directed a whole-of-government response to S.B. 8."
Earlier this year, the Supreme Court decided to not block the law in a late-night 5-4 vote on the day it went into effect. The court cited procedural difficulties and tossed that legal case back to the 5th U.S. Circuit Court of Appeals, where it currently sits. But justices stressed that the court was not ruling on the statute's constitutionality, namely not overruling Roe v. Wade, which helped established a constitutional right to an abortion.
The Department of Justice's case is one of many lawsuits filed in an effort to block the enforcement of Texas' abortion law.
"Today's ruling enjoining the Texas law is a victory for women in Texas and for the rule of law. It is the foremost responsibility of the Department of Justice to defend the Constitution," U.S. Attorney General Merrick B. Garland said in a statement. "We will continue to protect constitutional rights against all who would seek to undermine them."
Austin's Delta 8 industry has been turned on its head after Texas health officials clarified that the cannabinoid is on the state list of illegal substances, though it was previously believed to be legal by most retailers, consumers and manufacturers.
House Bill 1325, which was signed in June 2019 by Gov. Greg Abbott, and the Farm Bill, signed into law by former President Donald Trump in 2018, legalized any hemp product containing less than .3% THC. The same bills were thought to have made Delta 8 legal, though the Texas Department of State Health Services added a notice on its website saying it was still a controlled substance as of Friday, Oct. 15.
Both the federal and state governments keep separate lists on what is considered a controlled substance. Marijuana is considered Schedule I, a category reserved for substances with "no currently accepted medical use and a high potential for abuse," both statewide and federally.
Austin-based CBD retailer Grassroots Harvest CEO Kemal Whyte, like many CBD shop retailers, was blindsided by the announcement. Many small businesses rely on Delta 8 for their sales—Green Herbal Care CBD said about 90% of its sales come from Delta 8—and Whyte said he is frustrated by the inconsistencies in the drug scheduling system.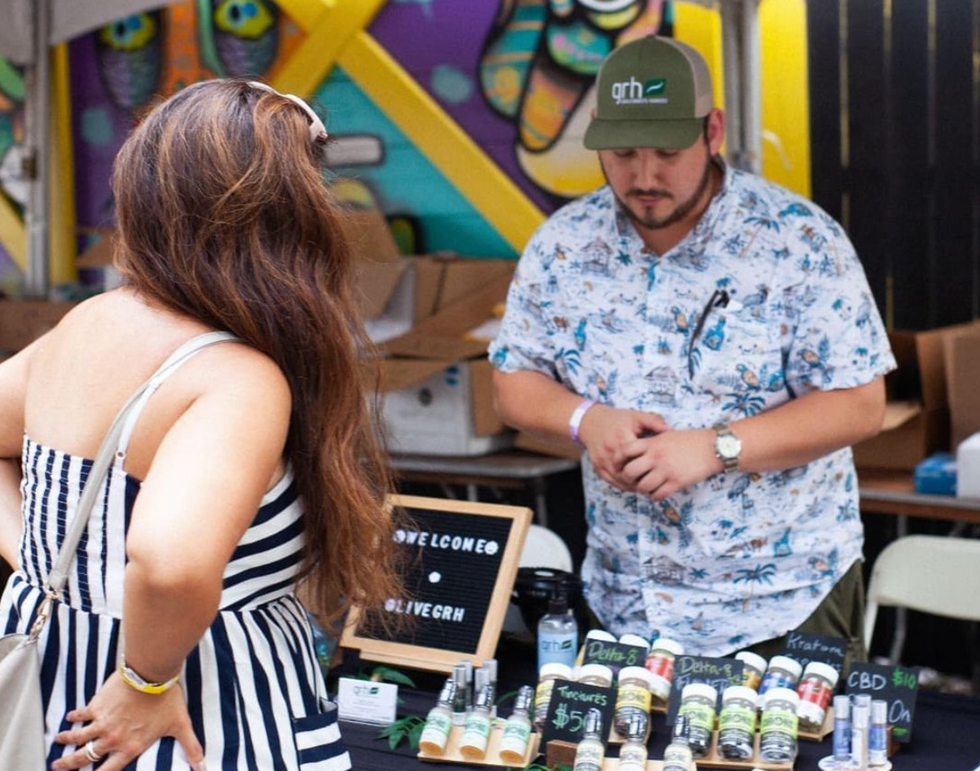 (Grassroots Harvest/Instagram)
Since 87% of Texans support the legalization of marijuana, at least for medical use, per a recent poll, Whyte said he wonders who this legislation is for.
"It's gonna have a massive impact on small businesses—there's just no way around it," Whyte said. "The reality is, we don't want to push out anything bad for our customers, we want this to benefit our customers and to help them. If we can make money while doing it, that's the American dream. What are we doing, whose benefit is this for?"
Delta 8 surged in popularity after the perceived legalization—consumers enjoyed its lower psychotropic potency, decreased anxiety while using it and the peace of mind as a legal way to get high. So in order to protect their products and livelihoods, both Grassroots Harvest and Austin-based manufacturer Hometown Heroes are taking legal action.
Whyte said Grassroots Harvest is suing DSHS, saying their action is creating negative effects in the market. Meanwhile, a Hometown Heroes spokesperson said the company is in the process of filing a temporary restraining order that would pause the ban on Delta-8 in the state of Texas.
Threats against Delta 8 are not new—DSHS lost a lawsuit trying to make "smokable hemp products" illegal last year and Texas lawmakers had been considering a bill that would make Delta 8 illegal, though it was dropped after the clarification was made.
Hometown Heroes released a formal statement in response to the DSHS rule.
"I need to be clear—we love Texas, we're just choosing to fight for the will of the people in regards to cannabis in Texas," Hometown Hero CEO Lukas Gilkey said in a statement. "(Texas DSHS) are using backhanded ways to create legislation and go against the will of the people."
Whyte laments the fact that it would be easier legally to "open up a strip club that also sells guns," and said he can't post customer testimonials that mention the benefits of Delta 8 without getting hit with a cease and desist from the Food and Drug Administration. Whyte said he isn't opposed to regulation—far from it—he just wants to see it go through the correct channels.
"The fact that they're stunting our ability to communicate with our clients that want to learn about this, you're preventing us from communicating with them and teaching them, or spreading information that we know," Whyte said. "I think that that in and of itself opens up a lot of questions."
Grassroots Harvest still has Delta 8 products on its shelves for the time being but for how long, Whyte doesn't know.
Rounding out the last-quarter corner of October, we are thrust toward the season of "the little death"—the sign of Scorpio—both inevitably transformational and potentially orgasmic.
This dying is simply a very natural and necessary process, as the year begins its closing. In Scorpio season, we are invited to look directly into our shadow and that of the world around us. This marks a significant end-of-a-cycle that began six months ago. This is the month of embracing the cycles of life, of looking death in the eyes, of embracing the very powerful process of transmutation and as we dive into it, remembering that rebirth is always imminent.
Shortcuts: Aries, Taurus, Cancer, Leo, Virgo, Libra, Scorpio, Sagittarius, Capricorn, Aquarius, Pisces
(*Note: When reading your monthly horoscope, it is always good to read not only your "SunSign" but also your "Ascendant"— referred to as your "Rising Sign".)
Aries: March 21-April 19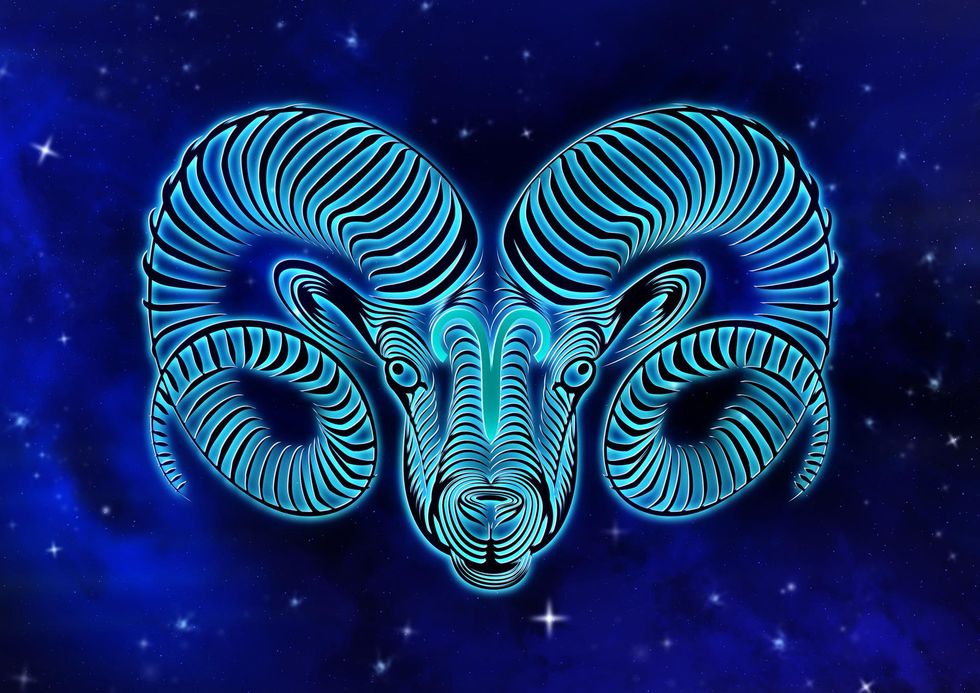 Arians, you may have felt like you have been on the stand the last months, and you have in many ways with so many planets in opposition to your Sun! Alas, you may feel emancipated from the resistance and this month return to your preferred state of passion and enthusiasm spurring new horizons of creative endeavors. Your flame may be burning so hot in fact, that you may well ignite a romantic interlude, however the dynamic may well end up requiring more than you are interested in investing. Your bigger picture continues to be on personal achievement, however this year you are learning that 'it takes a village'. The Nov. 19 full moon eclipse teaches you to let go of attachment, and the need to control all the strands of the web.
Taurus: April 20-May 20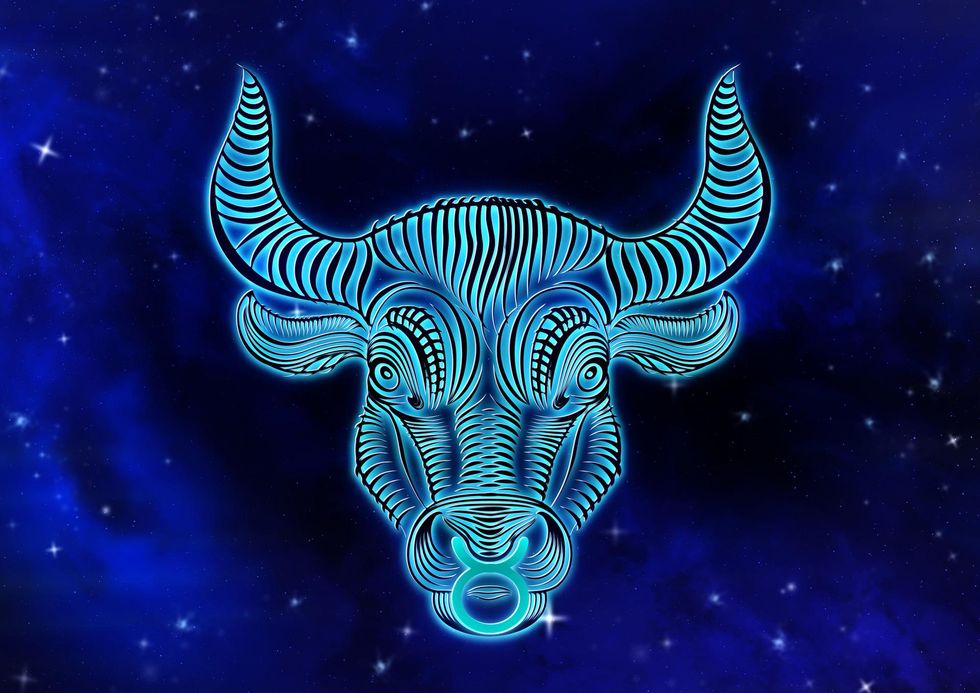 Pleasure-seeking Taurus, Scorpio season is the double-edged sword for you. The Soul's 'urge to merge' entices you, while also eliciting apprehension as this level of union may open up the cellar doors. The Nov. 4 Scorpio new moon falls in your relationship sector this month, so just surrender to the pleasure principle as it allows and 'trust the process' that follows. Remember you are being activated this year to evolve, and getting our hands and hearts dirty is sometimes required. The Solar eclipse on Nov. 19 falls in your sign, which ignites a very karmic path that will unfold over the next year and a half in your favor. Your calm, steady, and creative demeanor and your gifts will be called to the front lines to bring a necessary balance to the world.
Gemini: May 21-June 20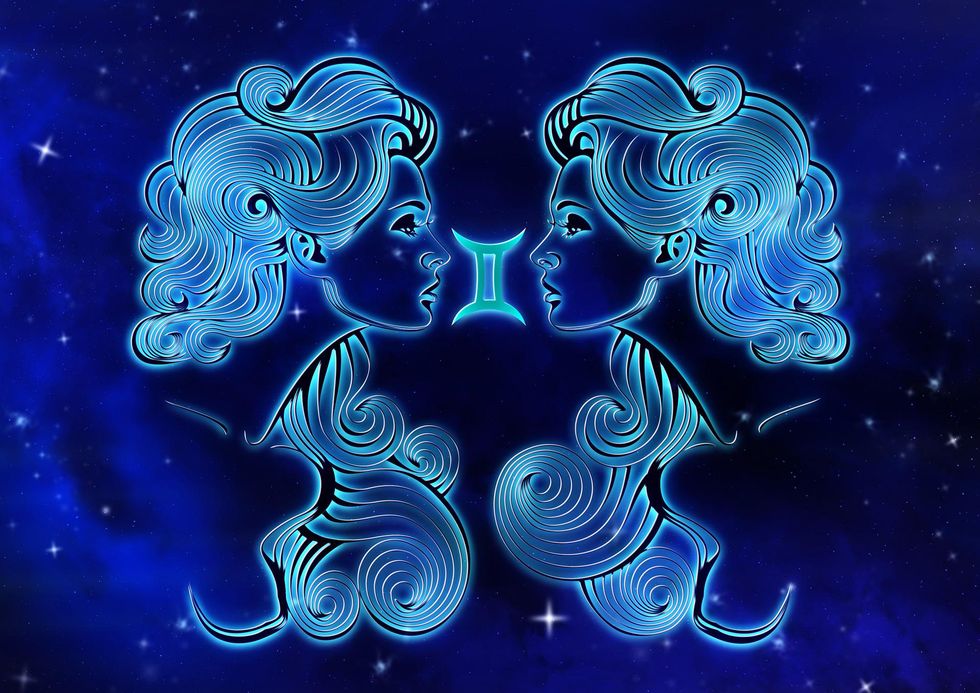 Geminis, we love you for always 'keeping it light'. However, Scorpio season may require you to face some issues that have been boiling beneath the surface, especially in the workplace. Remember 'Twins', you are learning about duality this go-round, and that you can't have the 'light,' without also embracing the 'dark'. Freedom comes from this natural and necessary process of healing so sit back and learn something this month. The Taurus Solar eclipse Nov. 19 that falls in your 'house of The Mystic,' will reward you with a leap in your spiritual consciousness.
Cancer: June 21-July 22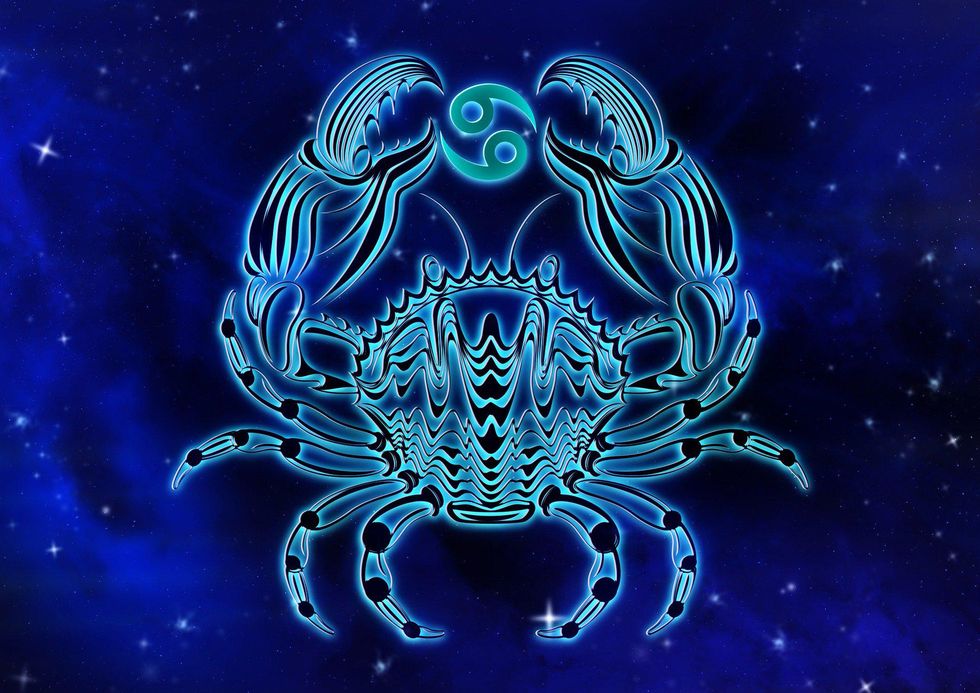 Delicate Cancers, you have been forced out of your shell over and over, in the last year. The current evolutionary shift has so needed your gifts of love and compassion. Scorpio season for you may bring a wave of emotionality but nothing a good cry cannot navigate. This year your motherly gifts are called out of the house and into the larger community. At the Taurus solar eclipse, you may find yourself at the end or the beginning of the very significant community role. Remember that when one door closes, another opens, and that truly, 'home is where the heart is'.
Leo: July 23-Aug. 22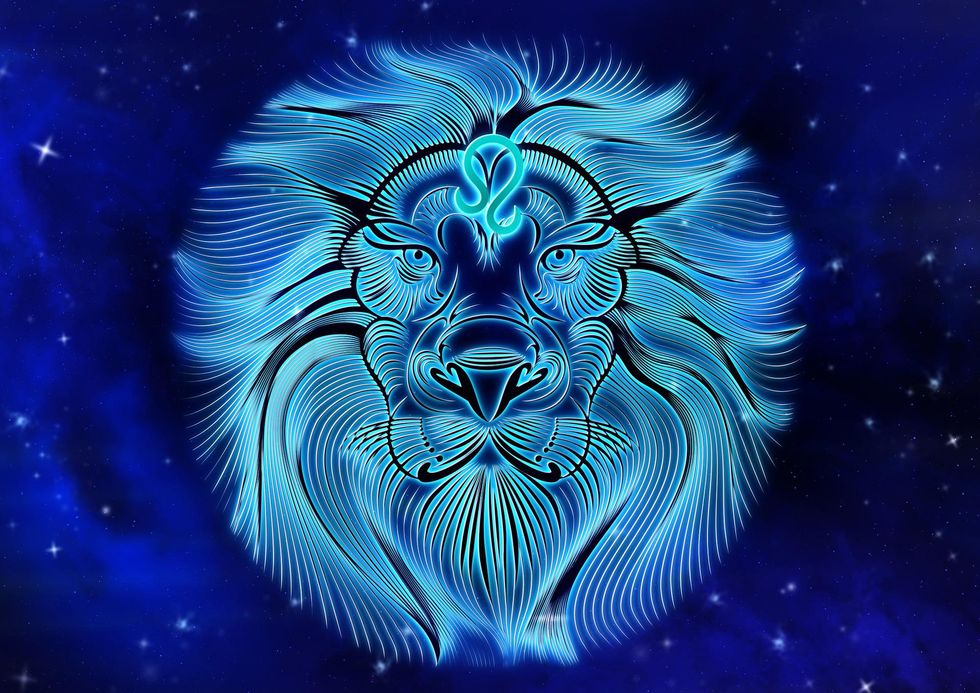 Bright-light-Leo's, Scorpio may not be your favorite season (except perhaps the costume party!) as the emerging shadows appear to be in contrast to your ever-lasting light! But relax and remember that 'dark', merely means 'hidden', and once revealed, gains access to more light! Hey Lions, the transformation for you this month, is with home and work. Change, healing, and progress are keywords, which may require fast decisions. The Nov. 19 Taurus lunar eclipse lands in your career sector, so the question to ask is…"is this really what I want to be doing?" Your exuberant playfulness, joy and creativity are your greatest gifts. Be sure they are intricately woven into your path.
Virgo: Aug. 23-Sept. 21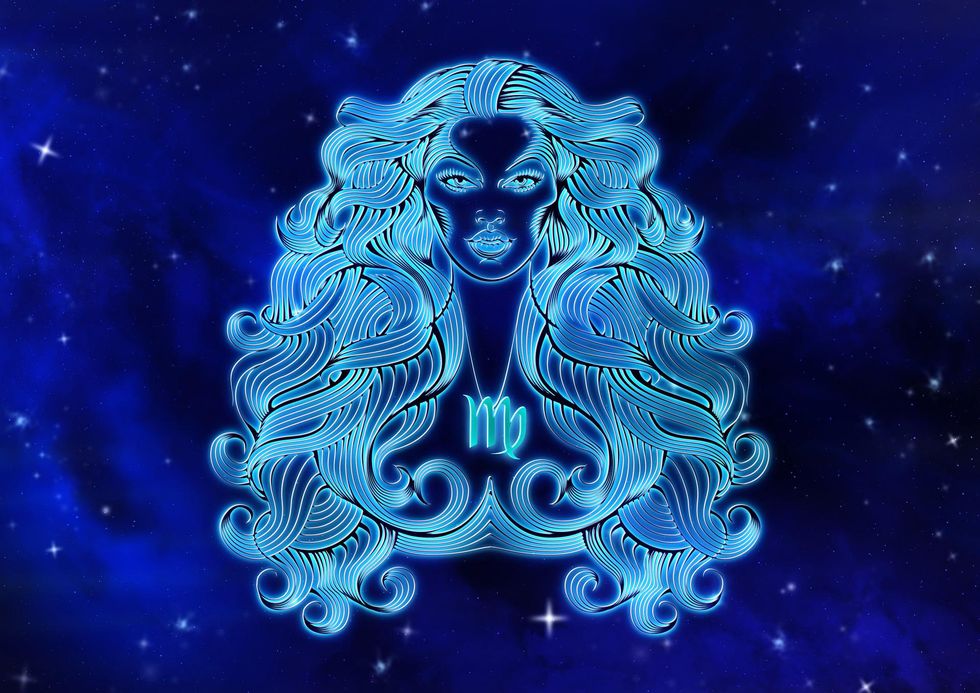 Creating order out of chaos is your specialty, vigilant Virgos. You welcome Scorpio season to clear out the cobwebs and get on with things. Do be careful not to become too focused on the distortions, remembering that 'what we focus on expands'. You are a pinnacle of this time of 'the Great Shift' and are upgrading quickly to meet the collective needs. The Scorpio new moon, and the Taurus lunar eclipse fall in your axis of 'information, knowledge, communication, and beliefs'. You are upgrading your mental circuitry. Don't hold onto anything, and trust that you will end up where you belong.
Libra: Sept. 22-Oct. 23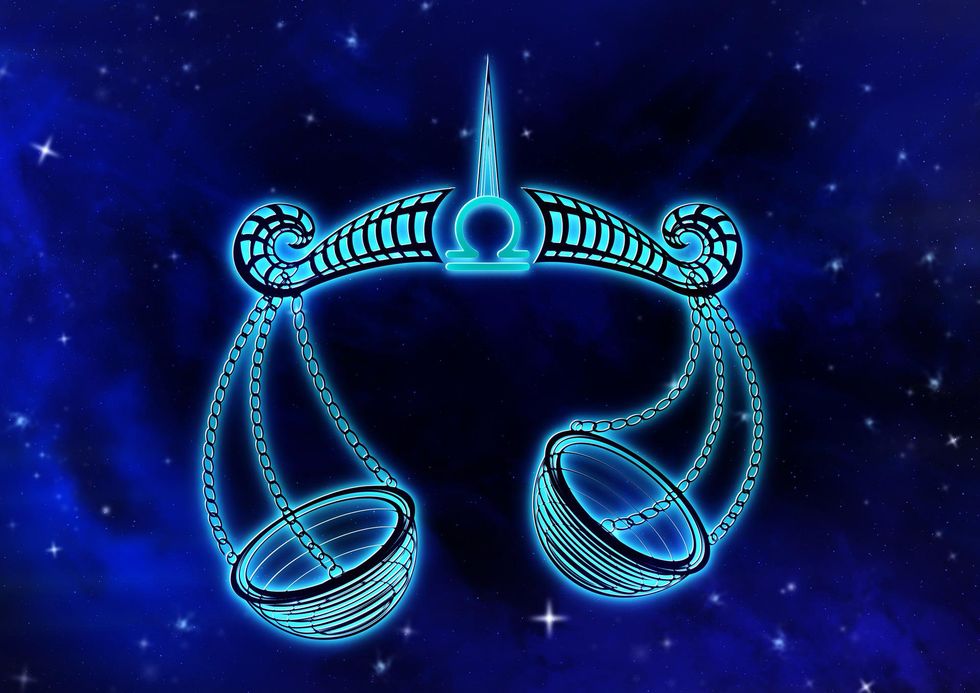 Love-hungry Libras, we know you always love Scorpio season because it means going deeper into the intimate realms and you are absolutely fine with whatever it takes! However, this month's Scorpio new moon invites a rebirth to your relationship with yourself, which is a reward after a long journey of introspection and growth. This journey brings you to a place of balance with self and others. This is your deepest work in this lifetime, so celebrate with an extra dose of self-care! There could be some financial upgrades this month. Consider partnering up, as a way of combining resources. Your gift of diplomacy may be called upon surrounding the Nov. 19 Taurus lunar eclipse.
Scorpio: Oct. 24-Nov. 21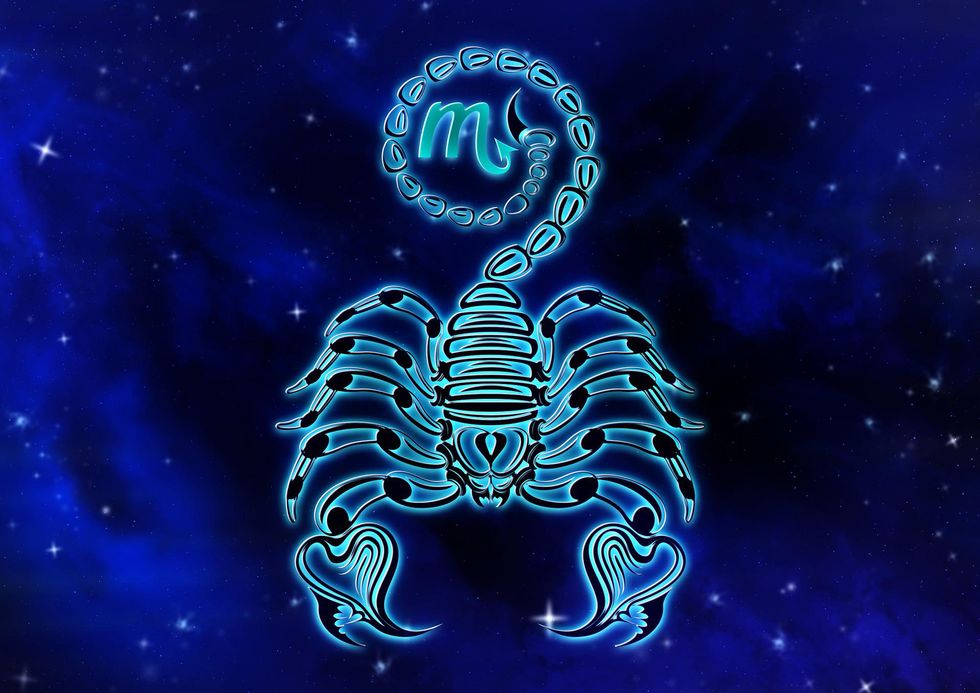 This is your big month all-powerful Scorpios… Happiest Re-Birth-Day to you! This is your moment to push the 'reset' button, shed last year's skin, and embody the fullness of your passion and purpose! The Nov. 4 new moon, also in your sign, is the invitation to surrender any old emotional pain and story, and get clear about your higher mission—as your strength and depth are greatly needed at this evolutionary threshold. The Nov. 19 lunar eclipse may trigger relationship shifts, though exciting, may be fleeting, but remember every romantic soiree serves your evolution in some manner. Home and family continue to be a bit in flux, so live from the heart... while learning to let go and trust.
Sagittarius: Nov. 22-Dec. 21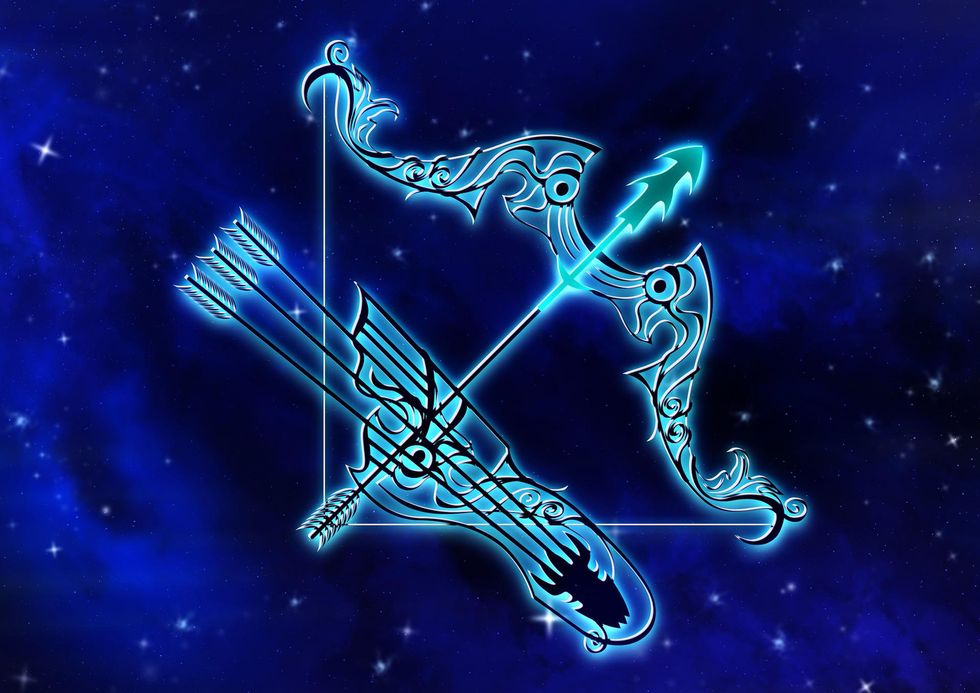 Sagittarians, you are the leaders of great thought. You have been tested the last year to open your mind-horizons into areas that have brought discomfort. Sometimes you find it easier to hold onto old learned beliefs because the emerging new truths feel too destabilizing. The Nov. 4 New Moon awards you the opportunity to 'let go and trust' that all is going to be ok. You will continue to be tested in your capacity to 'listen' and communicate compassionately with others. The Nov. 19 lunar eclipse may trigger some chaos at the job site but observe it with a higher mind, relax into the process; this restructuring is necessary and of the highest order. A renewed self-care regime could be the missing component to the balance you seek.
Capricorn: Dec. 22-Jan. 19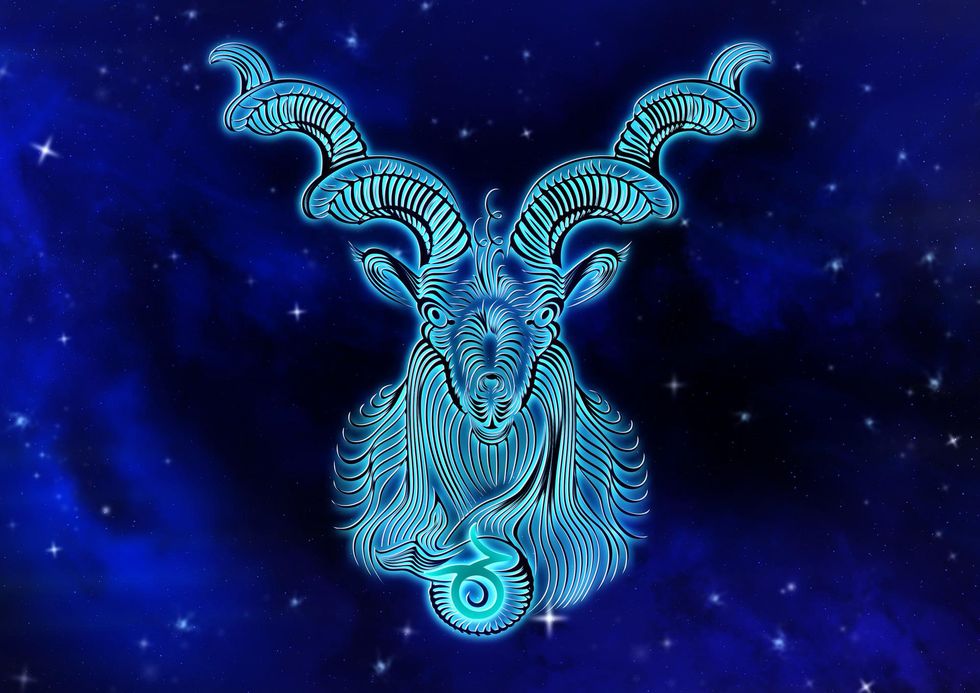 Wise and focused Capricorns, this month you may find great fulfillment putting your hard work to good use within the community. Though not your initial intention, your industrial focus may also come with unexpected healing of a past hurt around the Nov. 4 new moon. This year has put focus on refining your character, and to reassess what you truly value. Finances have also been serious business with the need to balance your spending with saving. But the Nov. 19 lunar eclipse is begging for you to lighten up a bit and play. Do something spontaneous and be open to a little romance, expected or unexpected!
Aquarius: Jan. 20-Feb. 18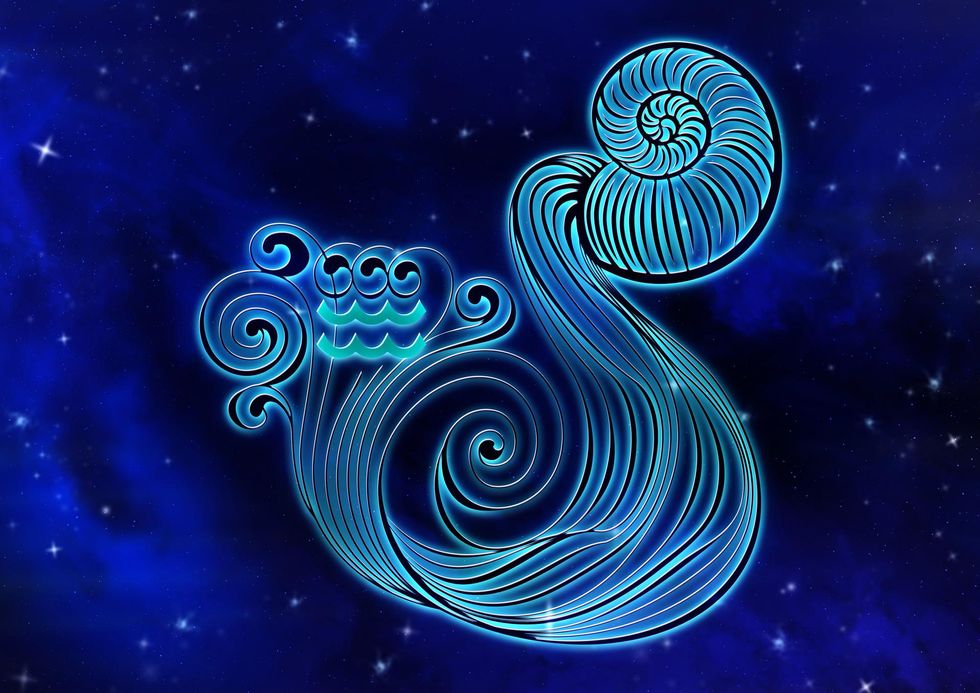 Revolutionary Aquarians! You were born for these times and find yourself on the front lines of this fast-moving evolutionary train! Though you might have hoped humanity would be further along by now, you must not lose heart and continue to fine-tune your mental channels in order to guide us into the future. The Nov. 4 new moon may offer a new direction in your career, while the Nov. 19 lunar eclipse may bring unexpected change in the home-front. You of all the signs understand that it is 'the storm' that precedes the greatest shifts... Keep holding the light and guiding with the certainty of your soul's light.
Pisces: Feb. 19-March 20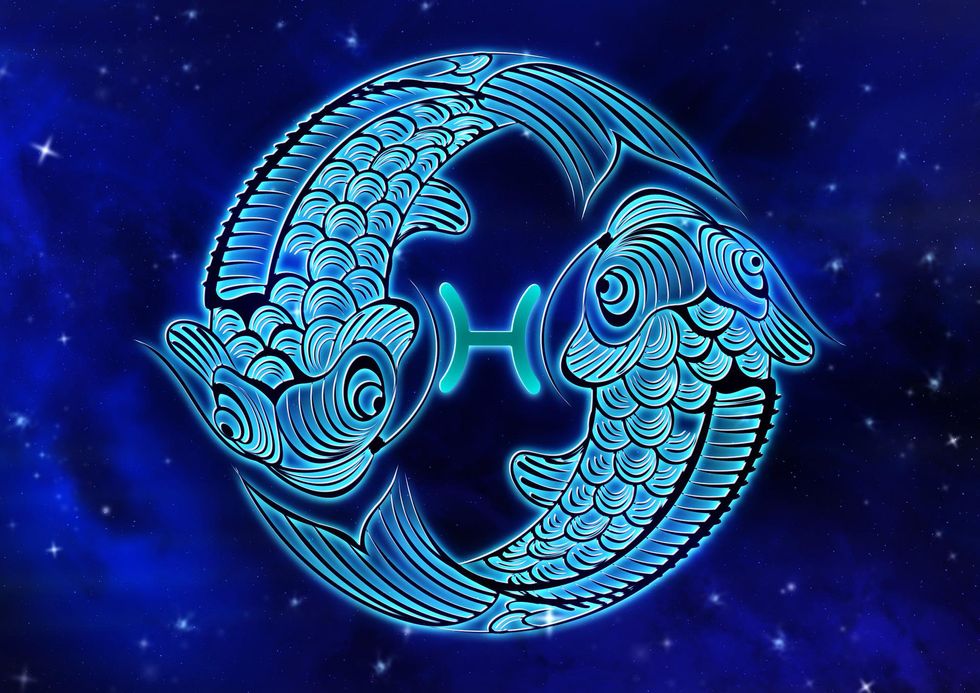 It's been rough waters for you this past year Pisces, as your empathic nature feels all the collective alchemical turmoil deep within. You are closing out some massive cycles requiring deep inquiry, surrender and trust. The Nov. 4 New Moon invites you to stretch your comfort zone and peer into the less pleasant aspects of life, in order to avoid bypassing and embody a balanced approach. You will be rewarded by the Lunar Eclipse Nov. 19 with an invitation to speak, write, teach, or perhaps just soul-enriching connections with others. Remember that your endless well of compassion is your greatest gift, and so needed on the planet at this time.
Shannon Gill is an Evolutionary Astrologer, Jungian Counselor, and the co-founder of 'The Shift Foundation' at Samadhi Retreat Center. To learn more about her work, or to schedule a personal session, you may contact her at shannonleigill.com.
Enjoying Austonia? Signup for our newsletter to get daily Austin news, straight to your morning inbox!