Get connected with our daily update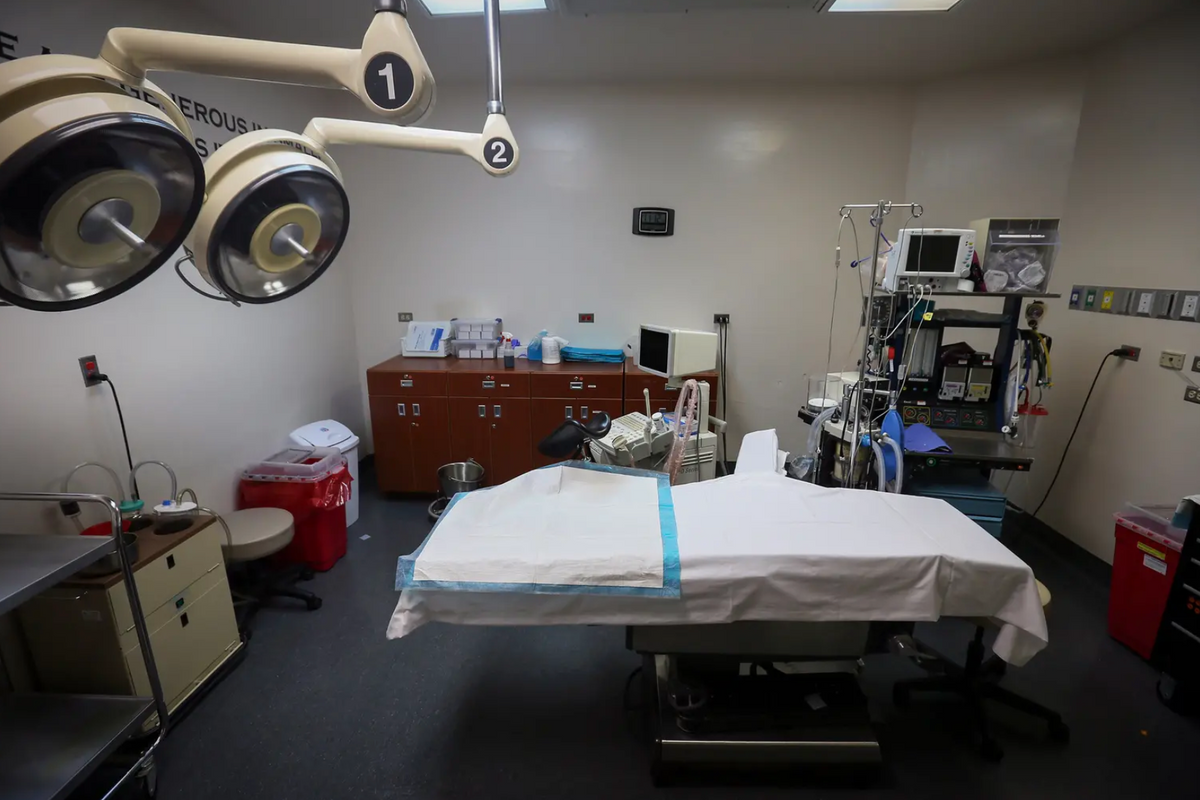 By Reese Oxner
A federal judge temporarily blocked Texas' near-total abortion ban Wednesday as part of a lawsuit the Biden administration launched against the state over its new law that bars abortions as early as six weeks of pregnancy.
---
But it's unclear how U.S. District Judge Robert Pitman's order may affect access to abortions in the state—or if it will at all. The state of Texas quickly filed a notice of appeal and will almost definitely seek an emergency stay of Pitman's order in the 5th Circuit Court of Appeals, which is known as perhaps the nation's most conservative appellate court.
In a press release, the ACLU of Texas pointed to the uncertainty on how Wednesday's order and the state's appeal will affect procedures in the state.
"Though the court's ruling offers a sigh of relief, the threat of Texas' abortion ban still looms over the state as cases continue to move through the courts. We already know the politicians behind this law will stop at nothing until they've banned abortion entirely," Brigitte Amiri, deputy director of the ACLU Reproductive Freedom Project said in a statement. "This fight is far from over, and we're ready to do everything we can to make sure every person can get the abortion care they need regardless of where they live or how much they make."
Until Pitman's order, Texas' new law successfully flouted the constitutional right to have an abortion before fetal viability established by Roe v. Wade in 1973 and subsequent rulings. That's because it leaves enforcement of the new restrictions not to state officials but instead to private citizens filing lawsuits through the civil court system.
The order from Pitman—a 2014 Obama nominee—forbids state court judges and court clerks from accepting lawsuits that the law allows. Pitman ordered the state to publish his order on all "public-facing court websites with a visible, easy-to-understand instruction to the public that S.B. 8 lawsuits will not be accepted by Texas courts."
He called the case "exceptional" and ordered that the state and "any other persons or entities acting on its behalf" be blocked from enforcing the statute. He acknowledged that his order could be appealed in another court and added: "this Court will not sanction one more day of this offensive deprivation of such an important right."
After Senate Bill 8 went into effect Sept. 1, it forced all major abortion clinics to stop offering abortions after an embryo's cardiac activity is detected, which can happen before many people know they're pregnant. Some providers have stopped offering the procedure altogether out of fear of litigation.
The law is constructed in such a way that people who violate the law, even while it is being temporarily blocked, could be liable to litigation if the law's enforcement were to be reinstated and any existing suits could continue.
It capped conservative lawmakers' decades-long war to block access to the procedure and Texas' fast appeal to the 5th Circuit was expected.
"The court will likely put the trial court judgment on hold," Josh Blackman, a constitutional law professor at South Texas College of Law Houston, said in an email. "Clinics that perform abortions now risk facing liability if the Fifth Circuit stays the ruling."
Planned Parenthood released a statement after Pitman's order but did not say whether its clinics would resume offering abortion procedures.
"While this fight is far from over, we are hopeful that the court's order blocking S.B. 8 will allow Texas abortion providers to resume services as soon as possible. Planned Parenthood providers across the country have reported serving Texas patients, who are heartbroken and furious that they've needed to leave home for essential health care—often at great expense," Alexis McGill Johnson, president of Planned Parenthood Federation of America said in a statement. "Planned Parenthood will continue fighting this ban in court, until we are certain that Texans' ability to access abortion is protected."
Texas Right to Life, a prominent anti-abortion organization, has said that if Pitman's order is reversed, it would consider filing lawsuits against providers or doctors who perform abortions outlawed under SB 8.
"Any abortions that are committed after September 1, 2021—there is a four-year statute of limitations that somebody can retroactively sue for those abortions — so we are going to be vigilant," said Kim Schwartz, the organization's media and communication director.
Schwartz said the organization fully expects the 5th Circuit to step in and reverse Pitman's order. The 5th Circuit has already paused court proceedings in another lawsuit Pitman is overseeing that was lodged by abortion providers over the state's law. The U.S. Supreme Court also eventually could be asked to step in on this case.
Pitman gave a scathing response to Texas' request that the court allow it to seek an appeal prior to blocking the law's enforcement.
"The State has forfeited the right to any such accommodation by pursuing an unprecedented and aggressive scheme to deprive its citizens of a significant and well-established constitutional right," Pitman wrote in his order. "From the moment S.B. 8 went into effect, women have been unlawfully prevented from exercising control over their lives in ways that are protected by the Constitution."
Despite the threat of retroactive lawsuits, the Center for Reproductive Rights said the clinics and doctors it represents "hope to resume full abortion services as soon as they are able." The organization acknowledged that the order is temporary and expected the state would appeal — but called the ruling a "critical first step."
"For 36 days, patients have been living in a state of panic, not knowing where or when they'd be able to get abortion care," Nancy Northup, president & CEO of the Center for Reproductive Rights, said in a statement Wednesday. "The cruelty of this law is endless."
Whole Woman's Health said it was making plans "as soon as possible" to resume abortions outlawed under Texas' law.
"This is AMAZING. It's the justice we have been seeking for weeks," Amy Hagstrom Miller, CEO of Whole Woman's Health, said in a statement.
The Department of Justice sued Texas on Sept. 9 and alleged the law was deliberately constructed to flout constitutional rights by making it difficult to challenge in court. But the state responded that just because the law is difficult to challenge judicially doesn't mean it should be overturned.
By empowering anyone in the nation to file lawsuits against a provider or person who aids someone in getting an abortion and by barring state enforcement, SB 8 makes it difficult to name the correct defendants in the lawsuits that would block enforcement of the law.
The U.S. House passed a reproductive rights bill late last month that would nullify Texas' controversial near-total abortion ban by codifying the right to an abortion into federal law. However, the legislation appears unlikely to pass in the Senate and therefore is unlikely to become law.
"Tonight's ruling is an important step forward toward restoring the constitutional rights of women across the state of Texas," White House Press Secretary Jen Psaki said in a statement. "The fight has only just begun, both in Texas and in many states across this country where women's rights are currently under attack. That's why the President supports codifying Roe v. Wade, why he has directed a whole-of-government response to S.B. 8."
Earlier this year, the Supreme Court decided to not block the law in a late-night 5-4 vote on the day it went into effect. The court cited procedural difficulties and tossed that legal case back to the 5th U.S. Circuit Court of Appeals, where it currently sits. But justices stressed that the court was not ruling on the statute's constitutionality, namely not overruling Roe v. Wade, which helped established a constitutional right to an abortion.
The Department of Justice's case is one of many lawsuits filed in an effort to block the enforcement of Texas' abortion law.
"Today's ruling enjoining the Texas law is a victory for women in Texas and for the rule of law. It is the foremost responsibility of the Department of Justice to defend the Constitution," U.S. Attorney General Merrick B. Garland said in a statement. "We will continue to protect constitutional rights against all who would seek to undermine them."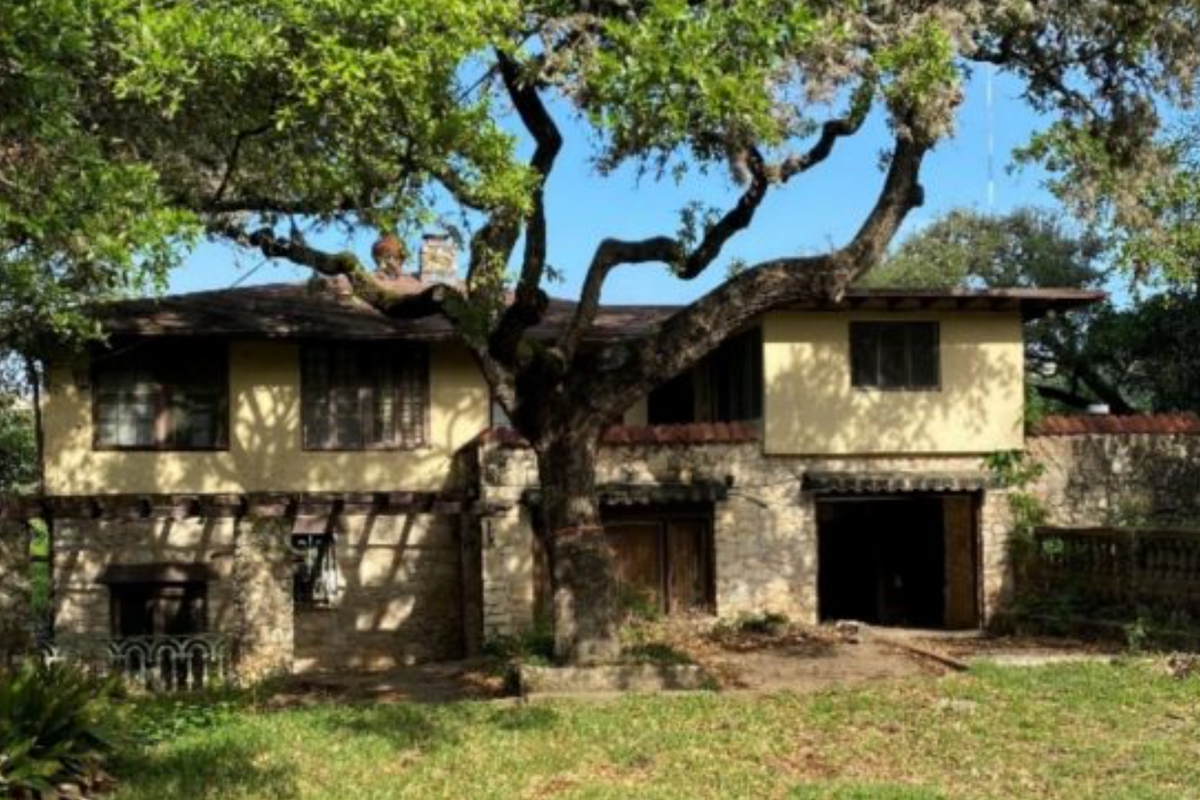 Austin Monitor
By Jonathan Lee
The Planning Commission was split Tuesday on whether to help save an eclectic lakefront estate from demolition by zoning it historic amid concerns over tax breaks and the likelihood that a previous owner participated in segregation as a business owner.
The property in question, known as the Delisle House, is located at 2002 Scenic Drive in Tarrytown. The main house, with Spanish and Modern influences, was built in 1923 by Raymond Delisle, an optician. A Gothic Revival accessory apartment was built in 1946. The current owner applied to demolish the structures in order to build a new home.'
Historic preservationists, for their part, overwhelmingly support historic zoning, which would preserve the buildings in perpetuity. The Historic Landmark Commission unanimously voted to initiate historic zoning in July, citing architectural significance, landscape features and association to historic figures. City staffers recommend historic zoning, calling both structures one-of-a-kind examples of vernacular architecture.
Tarrytown neighbors have also banded together to stop the demolition. Many have written letters, and a few spoke at the meeting. "How could anyone buy this property with the intent of destroying it?" Ila Falvey said. "I think it's an architectural treasure."
Michael Whellan, an attorney representing the property owner, said that the claims made by preservationists are shaky. The buildings are run down, he said, and have had substantial renovations. A structural engineer hired by the owner said any attempt at preservation would involve tearing down and rebuilding – an undertaking Whellan said would likely cost millions.
Whellan also argued that any historical significance derived from the property's association with Delisle and longtime owner C.H. Slator is dubious. "These men are not noted for any civic, philanthropic or historic impact," he said.
What's more, according to Whellan, Slator likely participated in segregation as the owner of the Tavern on North Lamar Boulevard between 1953 and 1960.
A city staffer, however, said she found no evidence to support the claim. "We would never landmark a property where a segregationist lived, or there was a racist person," Kimberly Collins with the Historic Preservation Office said.
Commissioner Awais Azhar couldn't support historic zoning in part due to lingering uncertainty about Slator. "Focusing on that factor is not here to disparage an individual or family. It is not about playing the race card. This is an important assertion for us to consider as Planning commissioners," Azhar said.
Commissioner Carmen Llanes Pulido said that allegations of racism should come as no surprise. "We're talking about white male property owners in the 1950s, in Austin, on the west side – and of course they were racist," she said. But she argued that allowing the house to be demolished based on these grounds does nothing to help people of color who have been harmed by racism and segregation.
The question of tax breaks was also controversial. Michael Gaudini, representing the property owner, said that the tax breaks associated with historic zoning would exacerbate inequality by shifting property tax burdens to less affluent communities. City staffers estimate that the property, appraised at $3.5 million, would get either a $8,500 or $16,107 property tax break annually, depending on whether a homestead exemption is applied.
Commissioner Grayson Cox preferred the commission focus not on tax breaks but on whether the structures merit preservation. "To me, nothing in the historic preservation criteria lists, is this person deserving of a tax break or not?"
Azhar, on the other hand, said he plans to propose a code amendment getting rid of city property tax breaks for historic properties.
The commission fell one vote short of recommending historic zoning, with six commissioners in support and three opposed. Azhar and commissioners Claire Hempel and Greg Anderson voted against.
The odds of City Council zoning over an owner's wishes are slim. Nine out of 11 members must vote in favor, and there have only been a handful of such cases over the past several decades.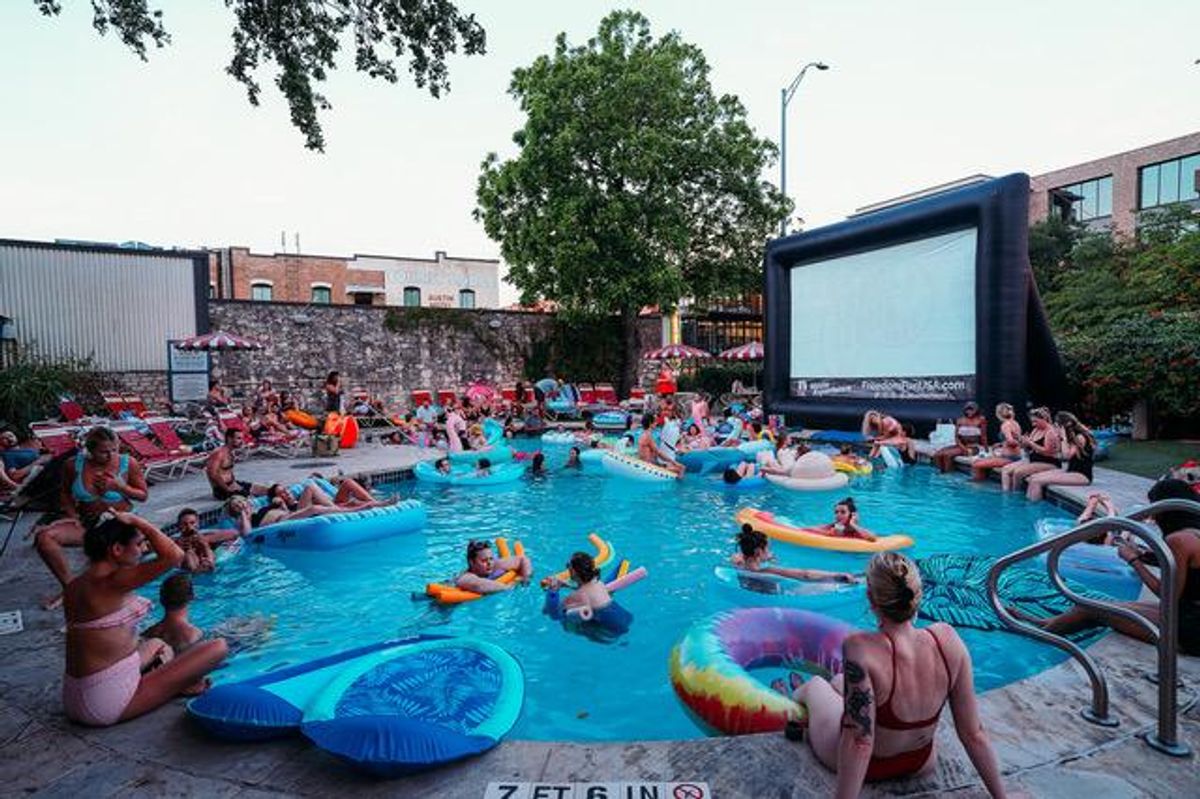 Austin Motel
What's new in Austin food & drink this week:
Nau's Enfield Drug closing after losing their lease. Did McGuire Moorman Lambert buy the building, with its vintage soda fountain?
Nixta Taqueria Chef Edgar Rico named to Time Magazine's Time 100 Next influencer list, after winning a James Beard Award earlier this year.
Question: From what BBQ joint did pescatarian Harry Styles order food this week?
Austin Motel is opening the pool and pool bar Wednesday nights in October for Freaky Floats.
Vincent's on the Lake closing due to "economic conditions and low water levels [at Lake Travis]."
Cenote has closed its Windsor Park location. The East Cesar Chavez location remains open.
The Steeping Room on N. Lamar has closed.
Local startup It's Skinnyscored new financing for its gluten-free pasta business.
P. Terry's opened a new location in Kyle, at 18940 IH-35.