Get connected with our daily update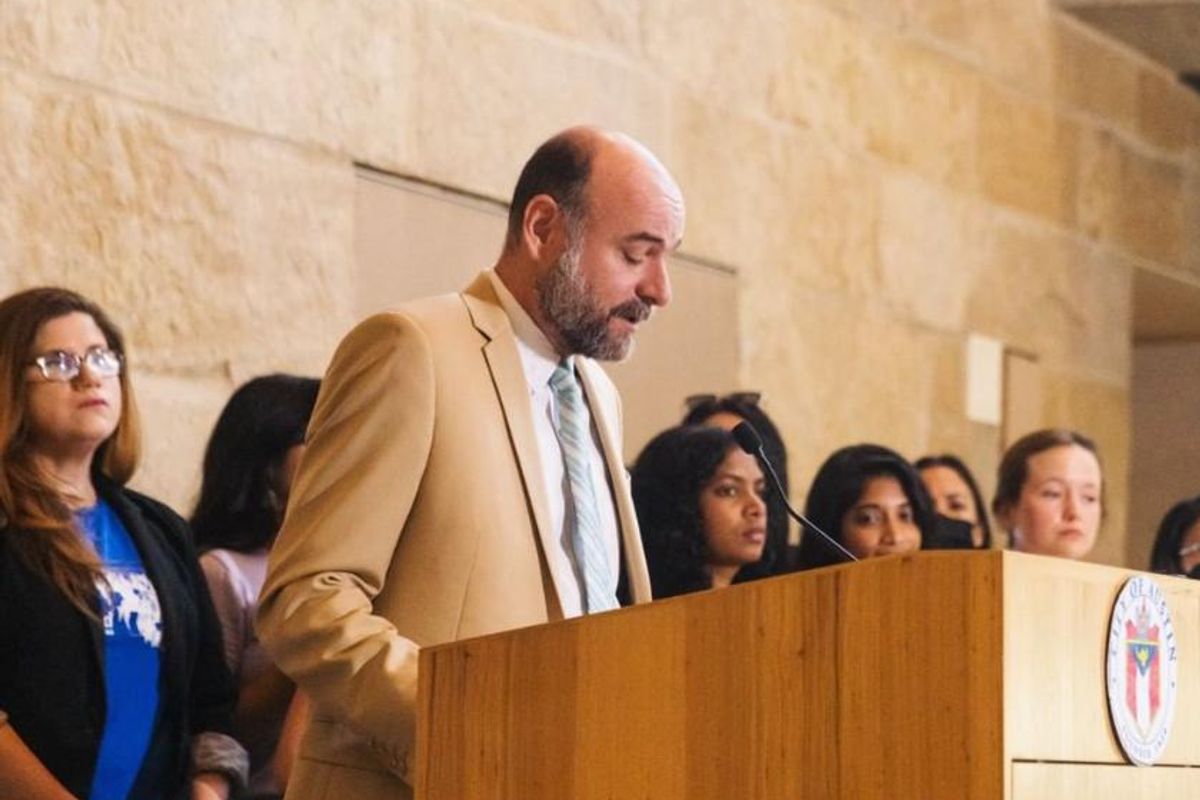 The U.S. Supreme Court overturned Roe v. Wade, the landmark ruling that guaranteed a constitutional right to an abortion, Friday morning. Moments later, Austin City Council set a special meeting for next month to pass a resolution aimed at decriminalizing abortion.
---
The GRACE Act, which stands for guarding the right to abortion care for everyone, is a twofold plan submitted by council member Jose "Chito" Vela. It recommends that city funds shouldn't be used to surveil, catalog, report or investigate abortions. It also recommends that police make investigating abortion their lowest priority.
Council Member Vanessa Fuentes, who co-sponsored the resolution along with council members Paige Ellis, Kathie Tovo and Mayor Steve Adler, said the importance of the GRACE Act cannot be overstated.
"By introducing this resolution during a special session, City Council is doubling down on fighting back for reproductive health," Fuentes said. "Items like the GRACE Act will promote essential healthcare while enabling individuals to exercise their bodily freedom."
The act takes an approach similar to when former council member Greg Casar moved to decriminalize the possession of small amounts of marijuana. Ultimately, state law doesn't allow city officials to order police chiefs to adopt specific enforcement policies so the resolution would be a request to Police Chief Joe Chacon. In May, Politico reported that Vela is having "ongoing conversations" with Chacon about the proposal.
Austonia contacted Attorney General Ken Paxton for comment on the GRACE Act but did not hear back by time of publication. On Friday, Paxton celebrated the overturning of Roe and announced an annual office holiday on June 24 in recognition of the high court's decision.
In a press release, Vela said the Texas state government has a history of overturning municipal protections of human rights. Thirty days after the Supreme Court's ruling, Texas will ban all abortions, with exceptions only to save the life of a pregnant patient or prevent "substantial impairment of major bodily function."
Still, Vela expressed hope for the GRACE Act's longevity. Council's special meeting on it is set for the week of July 18.
"We know this resolution is legally sound, and Austin is not alone in this fight," Vela said. "We are working with several other cities who are equally horrified by the prospect of an abortion ban and want to do everything they can to protect their residents."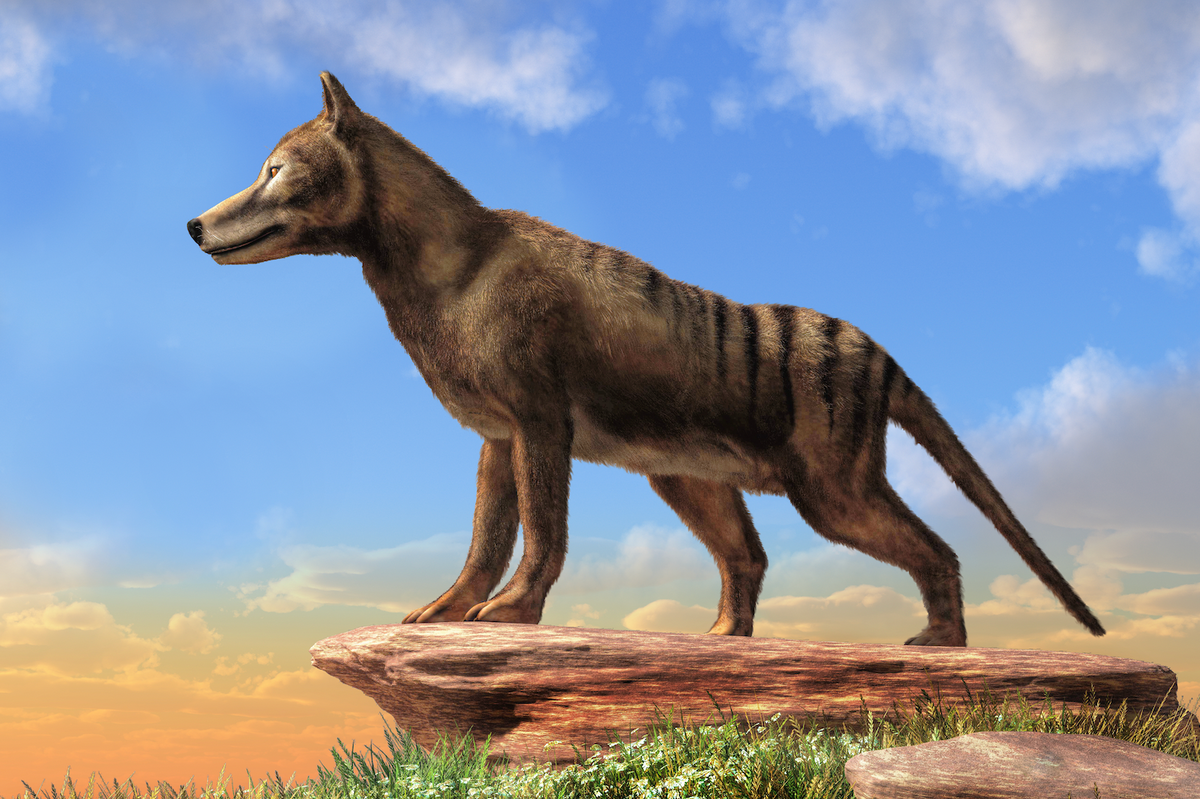 Genetic engineering company Colossal Biosciences announced it has started de-extinction of the thylacine, also known as the Tasmanian tiger.
Partnering with the University of Melbourne and its Thylacine Integrated Genetic Restoration Research Lab on these efforts, Colossal says bringing the tiger back could "re-balance the Tasmanian and broader Australian ecosystems."
"With our planet's biodiversity at risk, we will continue to contribute scientific resources to preserving the species and ecosystems necessary to sustain life," CEO Ben Lamm said.
Founded last year, Colossal aims to further develop technologies for marsupial conservation efforts and say they are the first to apply CRISPR technology for the purpose of species de-extinction.
The company has its headquarters in Dallas with Austin ties through its software and hardware team. Also with Lamm, who is former CEO of Austin AI company Hypergiant.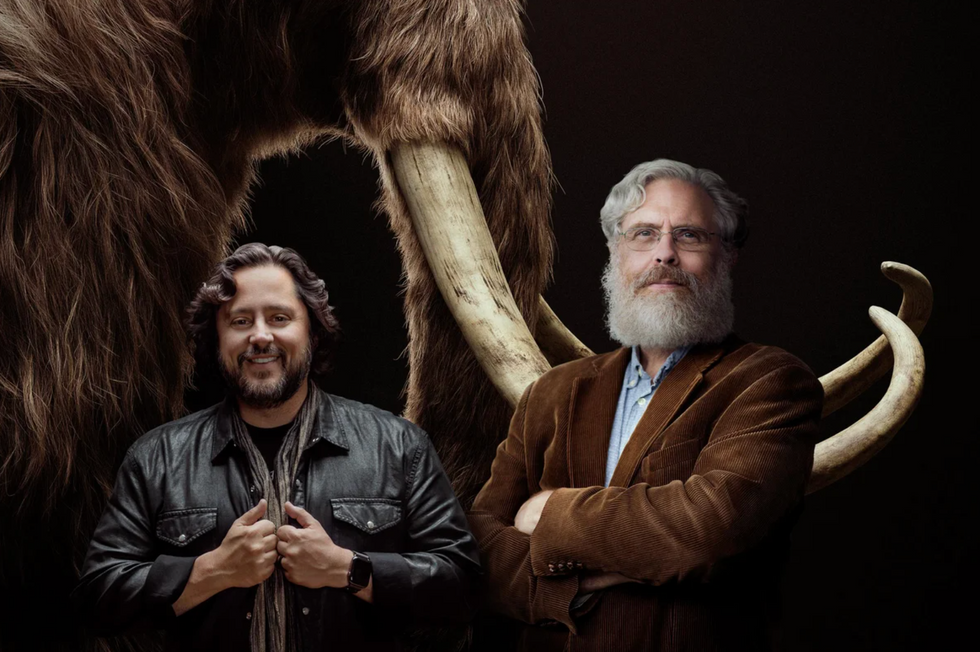 Ben Lamm and co-founder George Church
The Tasmanian tiger marks Colossal's second de-extinction project. Before its work on the Australian marsupial that was eradicated nearly a century ago, Colossal announced its plans to resurrect the woolly mammoth.
Now, Lamm said they are thrilled about teaming up with the Melbourne lab, which is headed by Andrew Pask, a marsupial evolutionary biologist and Tasmanian tiger expert.
Pask said this is a "landmark moment" for marsupial research and that the technology from the project will influence the next generation of conservation efforts.
"Additionally, rewilding the thylacine to the Tasmanian landscape can significantly curb the destruction of this natural habitat due to invasive species," Pask said. "The Tasmanian tiger is iconic in Australian culture. We're excited to be part of this team in bringing back this unique, cornerstone species that mankind previously eradicated from the planet."
\u201cIntroducing Texas #pumas reinvigorated the Florida panther population.\u201d

— Colossal Biosciences (@Colossal Biosciences) 1655137149
Colossal points to the reintroduction of wolves to Yellowstone and the Tasmanian Devil to Australia as examples of the importance of rewilding species to their original habitats. Through that, Colossal says, damaged ecosystems can be restored and revitalized.
To achieve the successful birth of the Tasmanian tiger, Colossal says advancement of current marsupial assisted reproductive technology is required. The work goes beyond the Tasmanian tiger though and Colossal says this technology will be instrumental in the preservation of marsupials at large. The company notes this is especially important in Australia, which faces a fast rate of biodiversity loss and where marsupials are highly concentrated.
Colossal boasts investors like nature gaming group Untamed Planet and local Australian non-profit WildArk, as well as actors the Hemsworth brothers.
"Our family remains dedicated to supporting conservationist efforts around the world and protecting Australia's biodiversity is a high priority," Chris Hemsworth said. "The Tassie Tiger's extinction had a devastating effect on our ecosystem and we are thrilled to support the revolutionary conservation efforts that are being made by Dr. Pask and the entire Colossal team."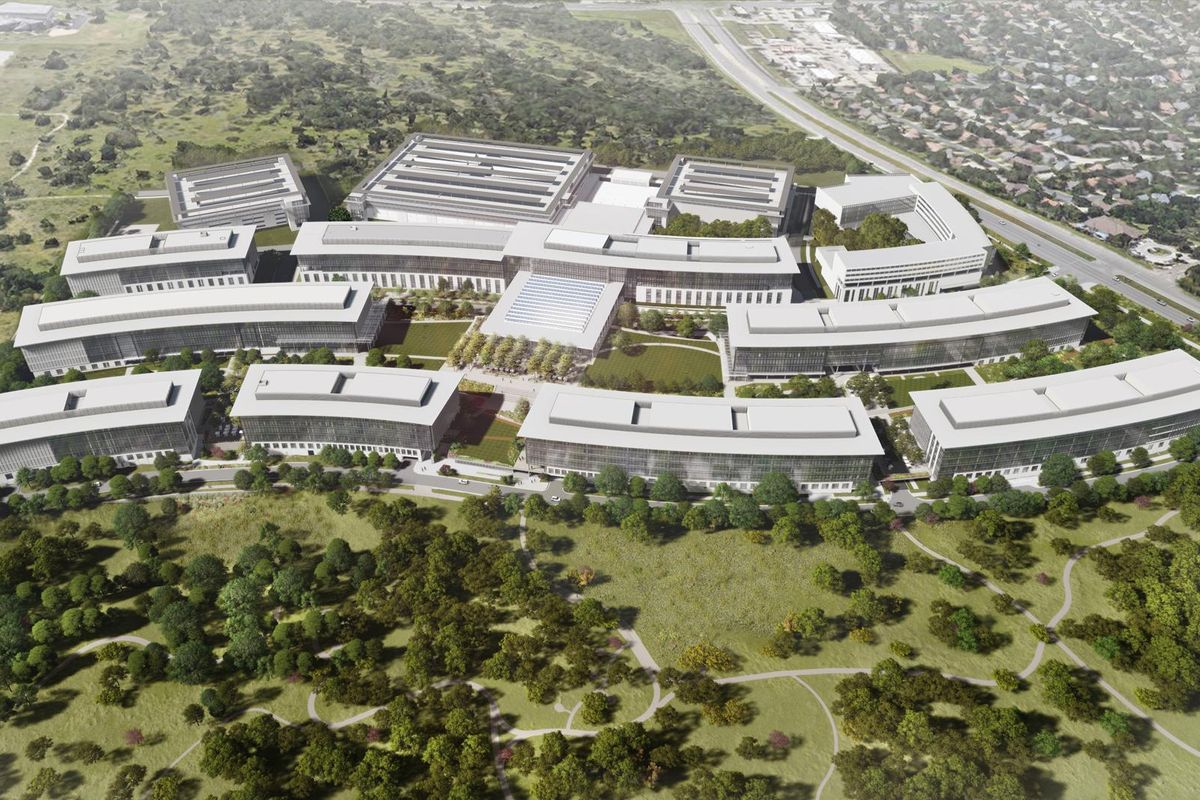 Construction on additional structures for Apple's Northwest Austin campus could start in February.
The August filings with the Texas Department of Licensing and Regulation are the latest glimpse at the campus that was announced in December 2018. The campus is expected to be 3 million square feet with 12 office and amenity buildings, parking garages and other facilities once it's finished.
Plans on the three structures in the filings are estimated to total $279 million and are expected to reach completion by February 2025.
One of the planned structures is a $100 million five-level building. International firm HKS Architects, which opened an office in Austin earlier this year, is listed as the designer.
Another multi-story building also designed by HKS is expected to be 298,977 square feet and cost $118 million.
The last structure in the filing is a $61 million parking garage with nine levels and 3,500 spots for cars.
The initial phase of the tech giant's campus could welcome 5,000 employees and maybe even reach 15,000 upon completion, Apple has said.