Get connected with our daily update
As ACL day two comes to a cathartic close with Billie Eilish's soft and angelic voice echoing throughout Zilker Park. ACL attendees must have been good this year because Saturday brought clear skies despite threats of bad weather.
In a word, day two was iconic. Each performer brought the personality—and political takes—to the stage with them, making sure even the people in the back of the audience felt part of the show.
---
8:30 p.m. Billie Eilish echoes Phoebe Bridgers, saying "shut the fuck up about our bodies."
Billie Eilish, three-time consecutive ACL performer, said her last in-person ACL performance was a favorite of her career but the new abortion law in Texas almost led to her pulling out of the festival.
"When they made that shit a law, I almost didn't want to do this show because I wanted to punish this fucking place for allowing that to happen here," Eilish said. "But then, I remembered that it's you guys that are the fucking victims and you deserve everything in the world."
As she made her speech, the screens read "bans off our bodies." When she finished, Eilish launched into one of her new songs, "Lost Cause." That wasn't the end of her political takes—Eilish reminded the audience about the urgency of climate change.
"If you don't think global warming exists you're a fucking loser," Eilish said.
The rest of Eilish's one-and-a-half-hour set was spent on classic favorites: "Ocean Eyes," "My Future" and "Bad Guy."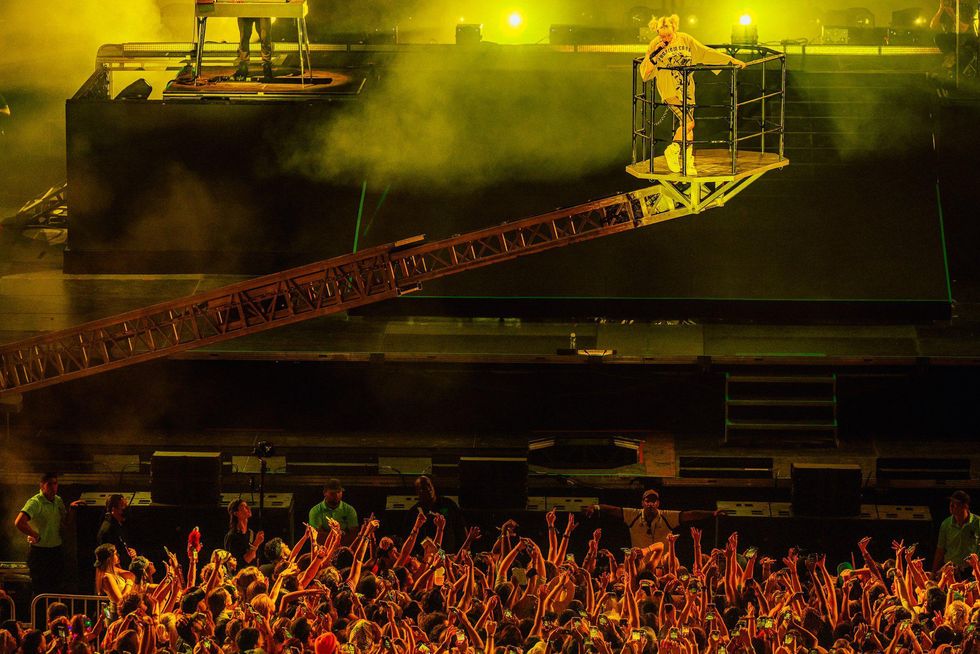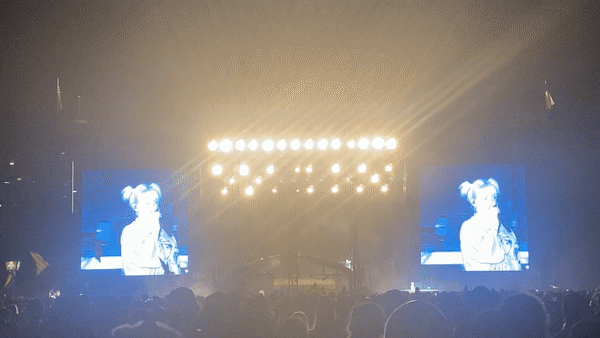 7:30 p.m. Doja Cat's set is a body-loving, ethereal paradise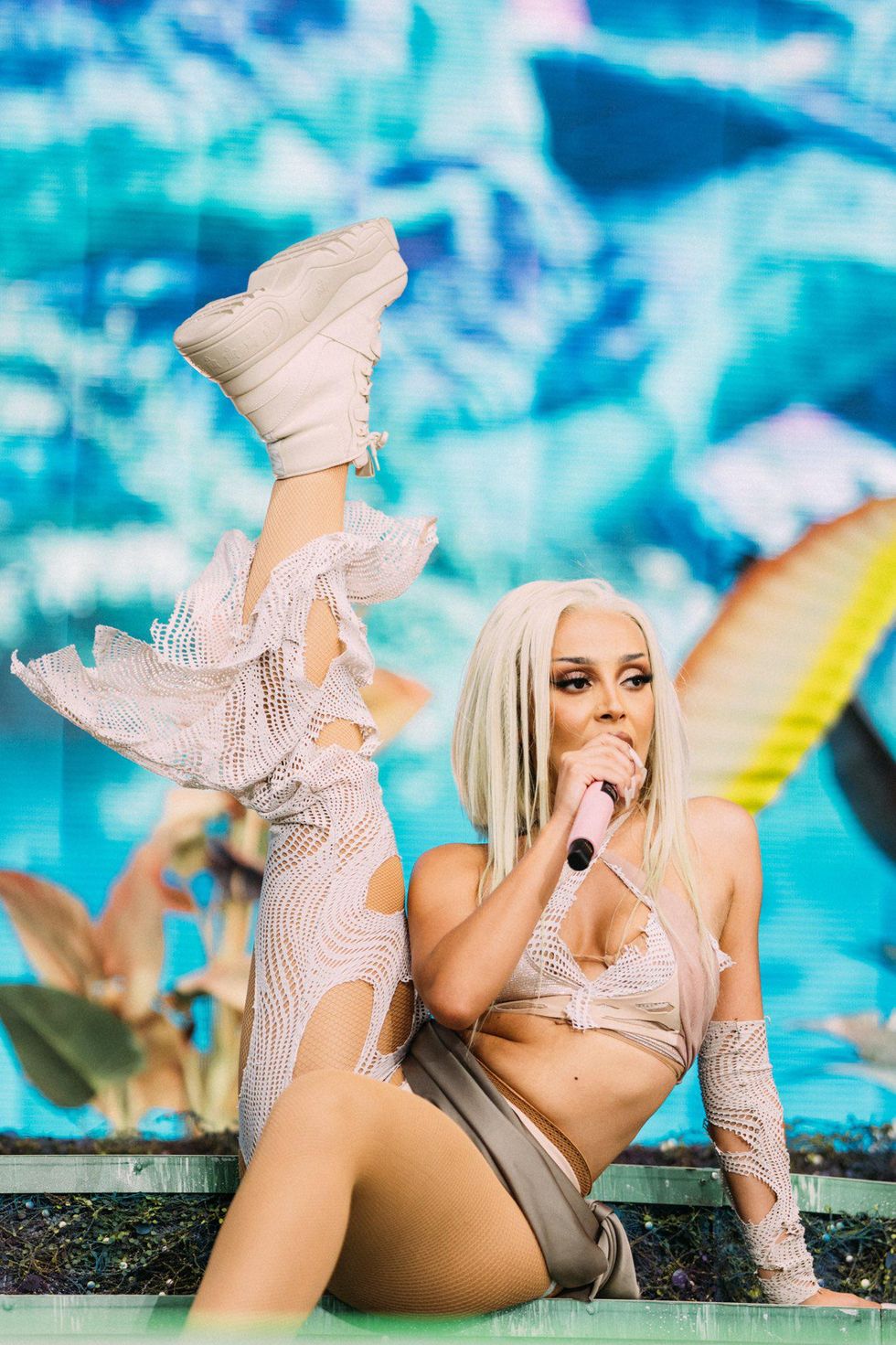 (Greg Noire for ACL Fest)
Dressed like a forest nymph in a tattered ensemble, Doja Cat emerged with a troupe of dancers on an ethereal stage with colorful flora and fauna. As is expected, Doja Cat attracted a frenzied group of fans, including celebrities Shawn Mendes and Finneas.
Doja Cat brought along an autotune mic and sang nearly all of her most popular songs, starting her set with "Rules," then "Juicy," and ending with "Say So." There was no moving around in Doja Cat's crowd—fans were packed shoulder-to-shoulder for most of her performance.
Doja blessed us with a drum solo 🥁 pic.twitter.com/AIP7qs0AyD

— Laura Figi (@figlet__) October 3, 2021
Doja Cat showed off her musical prowess with a drum solo right before transitioning into "Tia Tamera," which features Rico Nasty. Doja Cat's set boasted the biggest crowd on the Lady Bird stage of the night, packing people all the way back to the flags.
5:30 p.m. Phoebe Bridgers has a message for Greg Abbott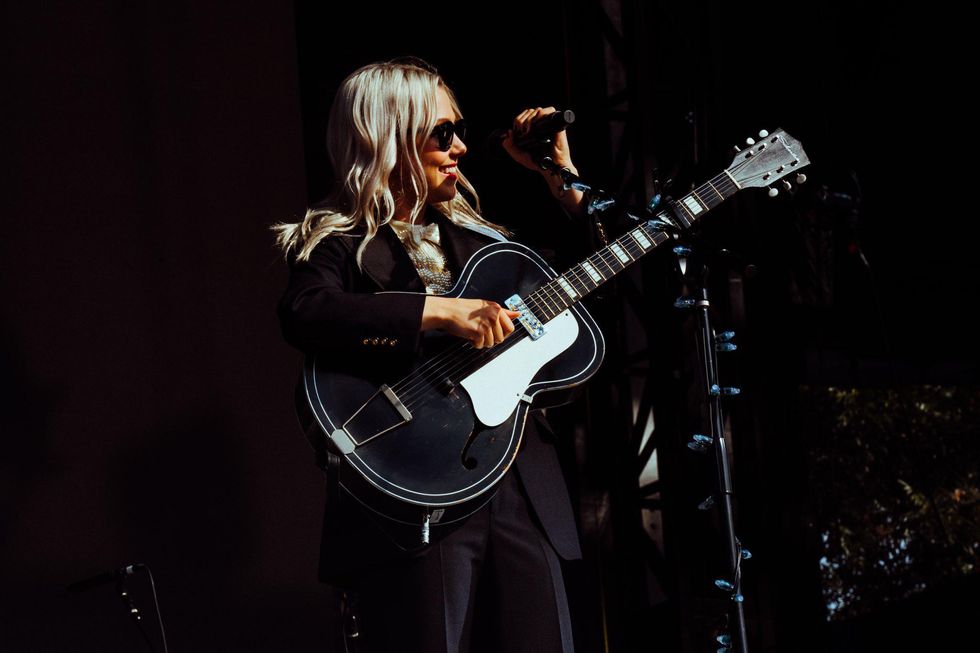 (Jackie Lee Young and Miranda McDonald for ACL Fest)
Phoebe Bridgers got on the Lady Bird stage at 4:20 dressed in a skeleton-esque top and blazer, with a message for Texas Governor Greg Abbott.
"Suck my dick, Greg," Bridgers said on stage.
The singer-songwriter recently released a cover of Bo Burnham's "That Funny Feeling," benefitting Texas Abortion Funds, and she has been performing the song across her tours.
4:30 p.m. Remi Wolf gets everyone in Zilker Park dancing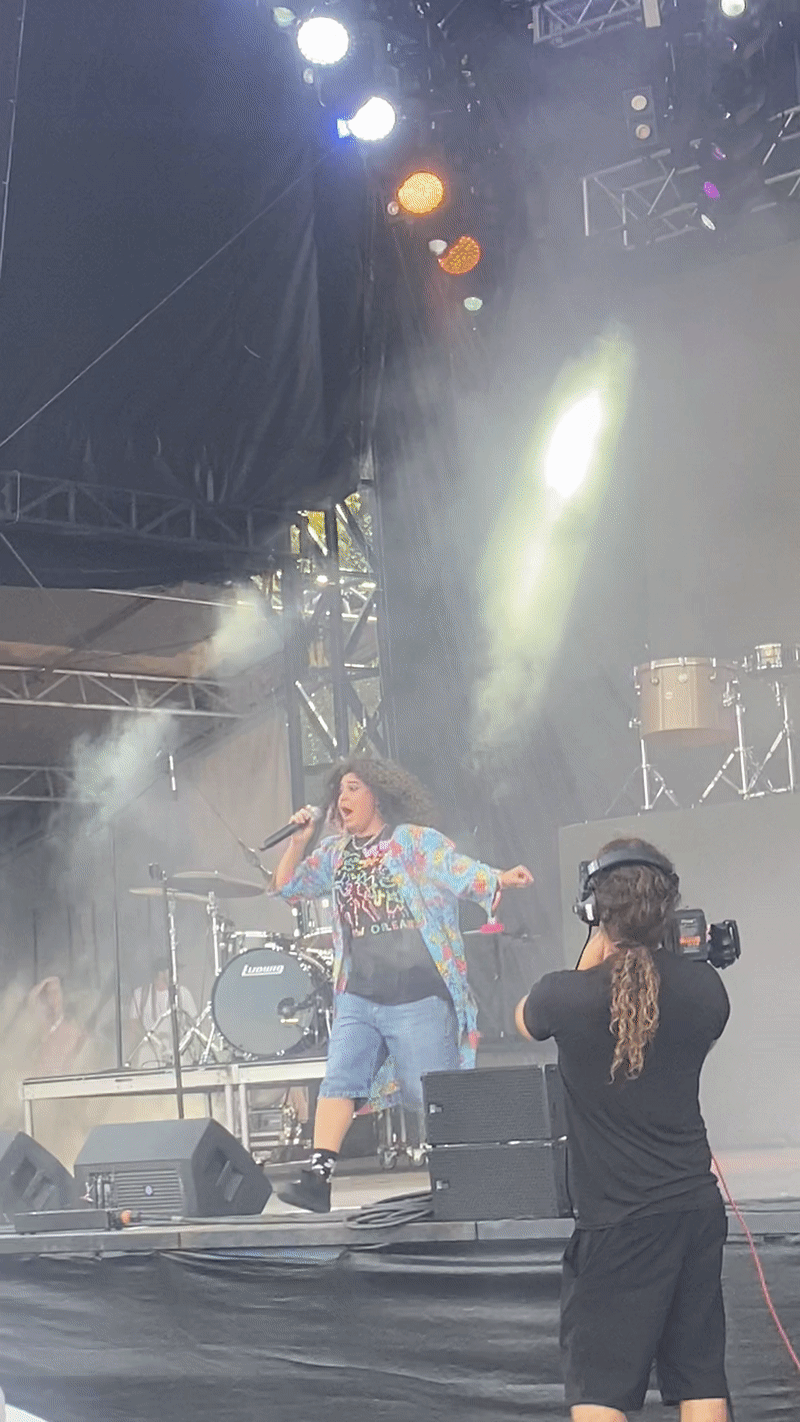 (Laura Figi/Austonia)
Singing her own unique brand of disco-pop, California native Remi Wolf put up a must-see set on the T-Mobile stage. Even from across the park, near the Lady Bird stage, fans of her music could be seen dancing to "Photo ID" while they waited for Phoebe Bridgers to perform.
Wolf had a little something for old and new fans alike: "Disco Man," "Liz" and "Monte Carlo" had the audience excitedly screaming the lyrics right back at her.
4 p.m. 'Fit check!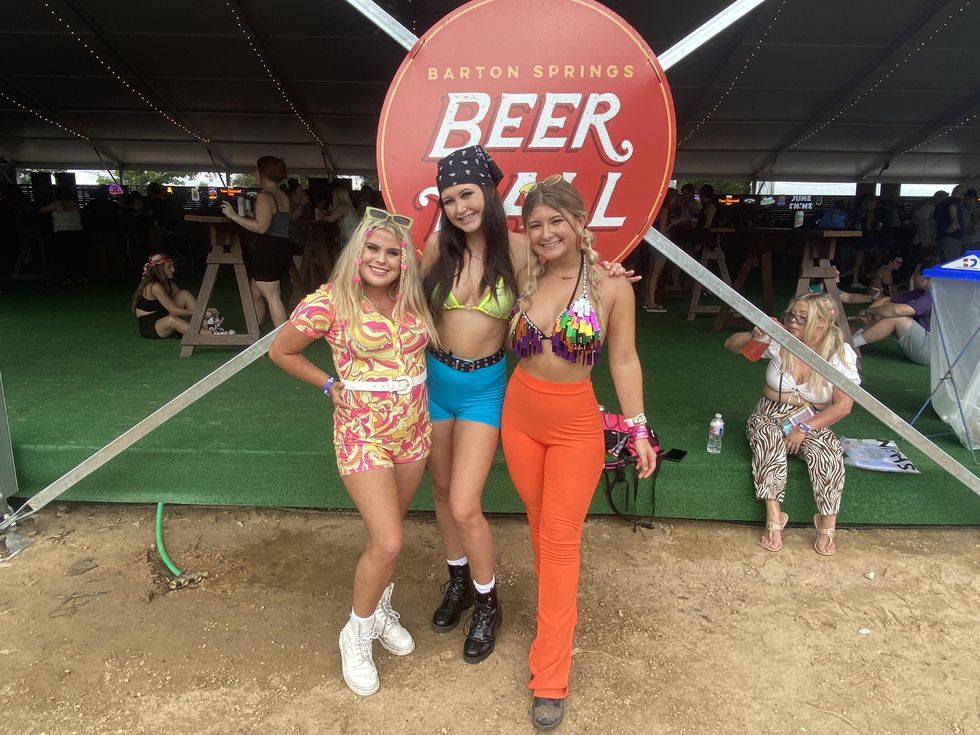 (Laura Figi/Austonia)
From left to right, 22-year-old Grace Spruce, 23-year-old Kendal Smith and 21-year-old Clarissa Smith coordinated their outfits colorfully to stand out in the Doja Cat crowd. The trio said they are most excited to see Tyler, The Creator when he headlines tomorrow night.
2 p.m. Check-in with Primo the Alien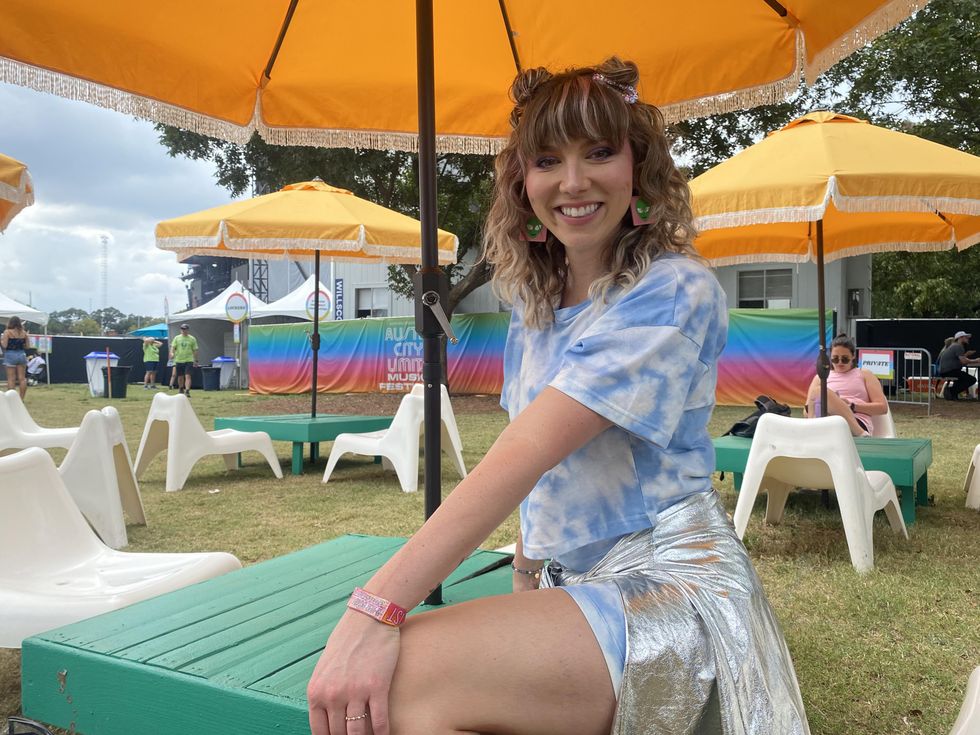 Primo the Alien has been making music since high school but she took it pro in 2017. (Laura Figi/Austonia)
A Texas native and Austin resident, Primo the Alien aka Laura Lee was one of the unfortunate crew that had their sets canceled yesterday. Though Lee was disheartened and sad to miss her first-ever ACL, she said she was still honored to be included in the lineup.
"While I didn't get to have my set, I'm still on the lineup, and that in and of itself is like a big honor," Lee said. "When I first started this project, I was writing producing everything myself from my guest bedroom here in Austin."
Zilker Park missed out on an out-of-this-world set—Lee said she has been inspired by space themes and rock operas since she began performing as her alter ego in 2017.
Still want to support your local artists? Lee said the best way to keep her going is to stream her music, show up for concerts and wear her merch, which is still available in the park.
1 p.m. Austinite Sir Woman plays for a packed crowd at the Tito's Vodka stage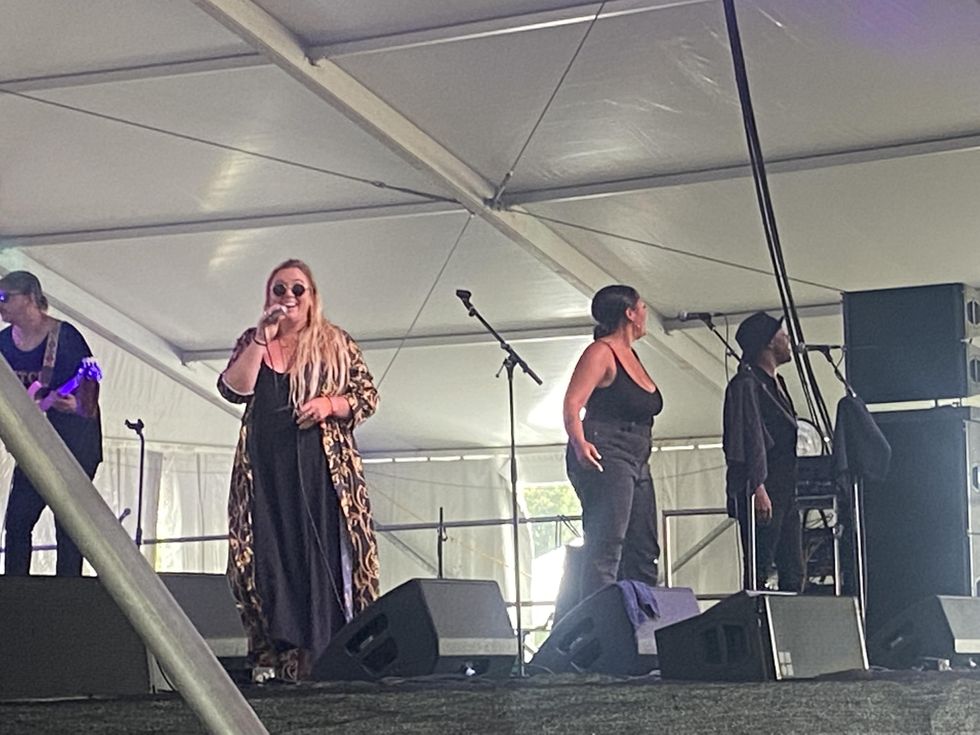 ​(Laura Figi/Austonia)
Singer for Wild Child and Austinite Kelsey Wilson was a crowd favorite, performing under the packed Tito's tent. With new songs, like "Fuck it Up," coupled with older releases like "High Road," Wilson sang with energy and gusto.
Sights from the park: El Arroyo wants you to have your taco and eat it too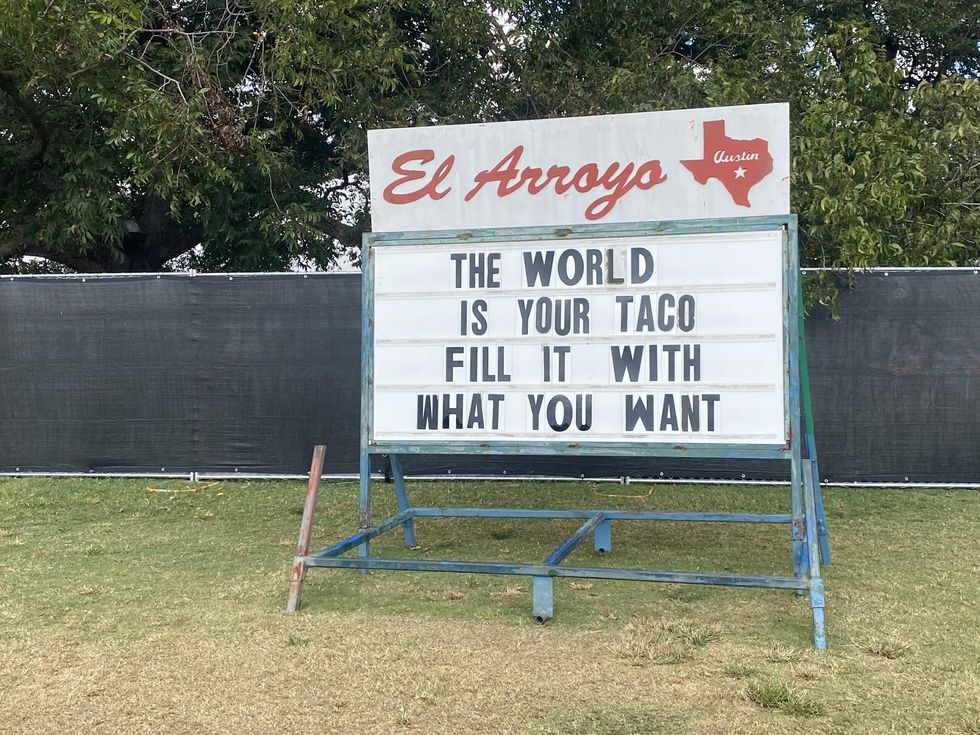 (Laura Figi/Austonia)
Catch this cheeky little photo op at the South side of the park near the Lady Bird stage.
12:05 p.m. Aaron Stephens puts on a dreamy set at the VRBO stage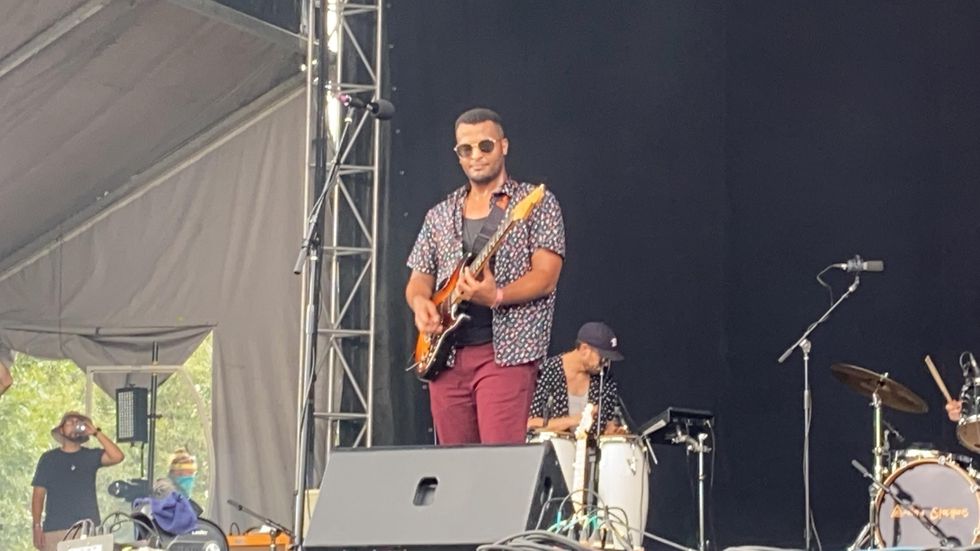 ​(Laura Figi/Austonia)
The first Austin-based artist of the day performed to a relaxed crowd as one of today's starting performers. Stephens' soulful voice, funky guitar riffs and harmonic background singers lulled the audience, many of whom were lounging back in the grass.

Stephens ​shared this time slot with LA-based Skyler Day on the T-Mobile stage and PayDay on the Miller Lite stage.
11:50 a.m. Wait times at the Barton Creek West entrance are much shorter but rain clouds are creeping in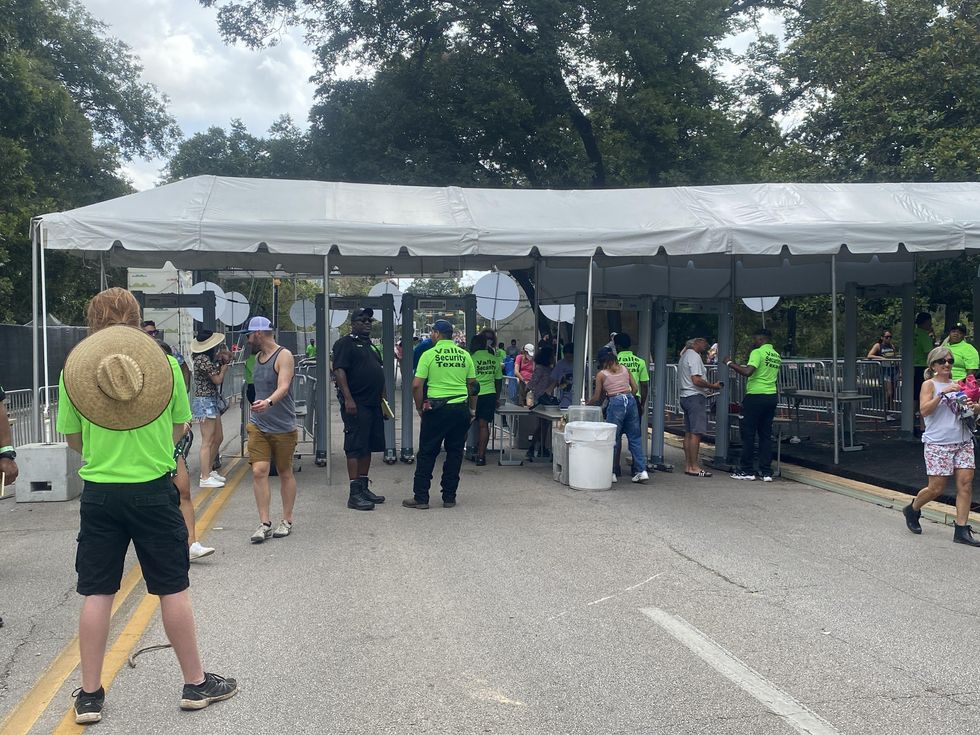 (Laura Figi/Austonia)
Attendees could make it through the Barton West entrance in a matter of minutes around noon but with shorter wait times comes cloudy skies. Chance of rain is still hovering around 15% but no drops to be seen!
10 a.m. weather update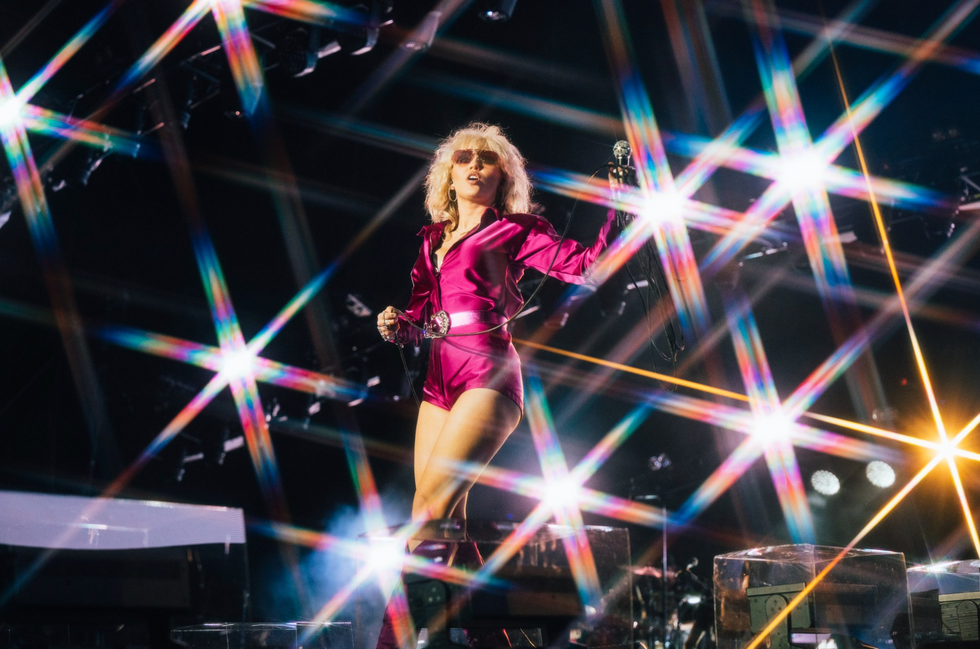 Very little rain fell yesterday—short and light showers during Cyrus' set—and little rain is expected again today. The chance of rain has fallen from 80% to just 15% throughout the whole day.
Don't miss Austinites Aaron Stephens and Sir Woman on the VRBO stage at 12:05 p.m. and the Tito's Vodka stage at 1 p.m., respectively. Other notable acts for the day include Dayglow, Doja Cat, Surfaces and Missio.
Check out the full Saturday schedule: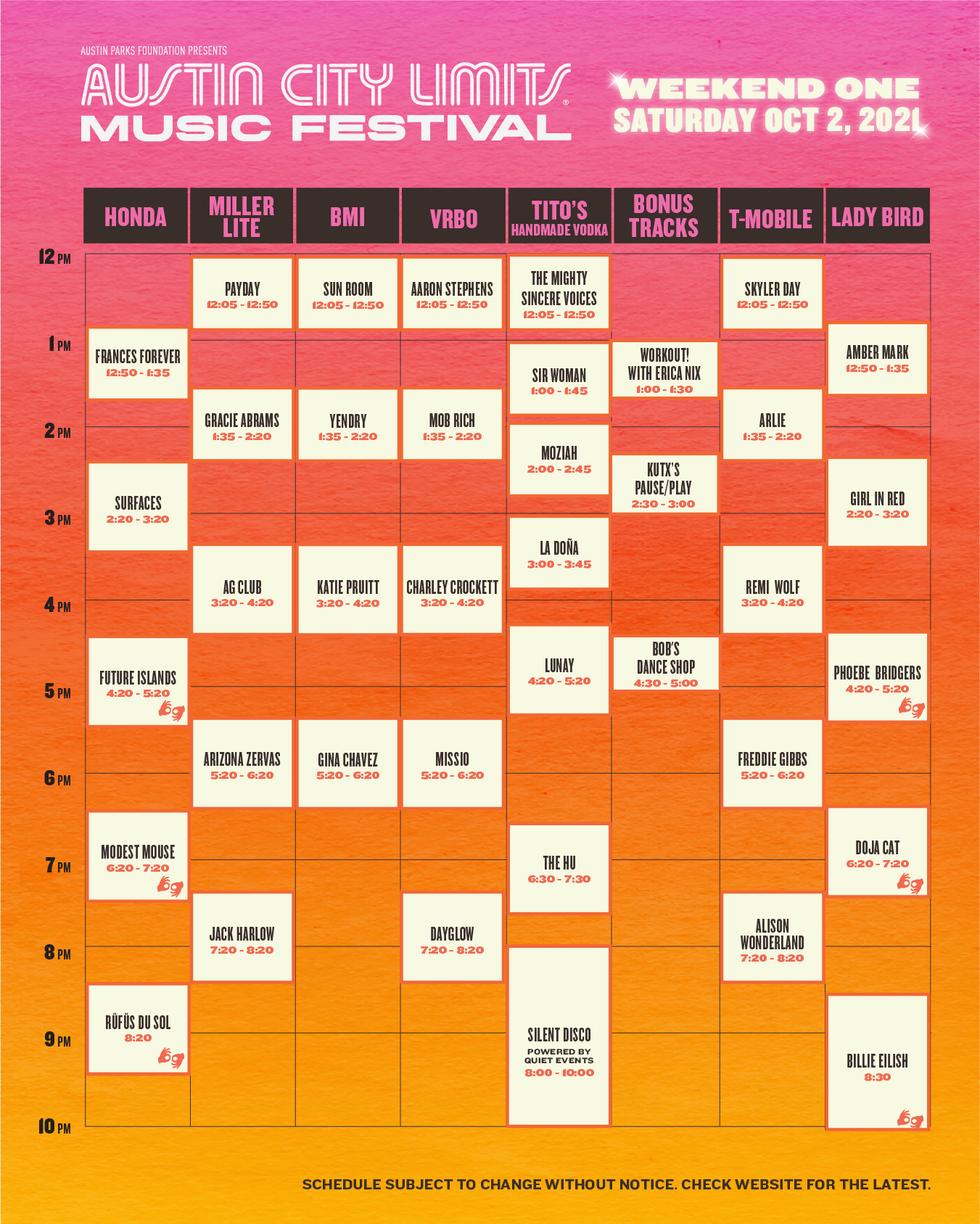 ICYMI: Miley Cyrus, Megan Thee Stallion, Black Pumas and Machine Gun Kelly pull out all the stops for the long-awaited ACL kick-off
Though the weather caused an opening delay until 3 p.m., there was little mud and lots of fun on day one.
The first major set to play was punk star Machine Gun Kely, who shredded on guitar and climbed his way to the top of the stage's platform so he could overlook the fans.
Megan Thee Stallion put on a bumping, twerk-focused show where she brought about a dozen fans on stage to dance. A Houston native, Stallion said she was just happy to be home.

After criticism for not including enough female artists, ACL atoned with a diverse array of women on stage this year. And they're supporting each other too—both Miley Cyrus and Billie Eilish were shown backstage to watch Stallion perform.

Cyrus stunning onlookers in a pink one-piece suit and tapped into the nostalgia by playing songs from across her discography, like "The Climb" and "Wrecking Ball."
George Strait played until 10 p.m. to a massive audience and you could hear the crowd singing "All My Ex's Live in Texas" from across the park.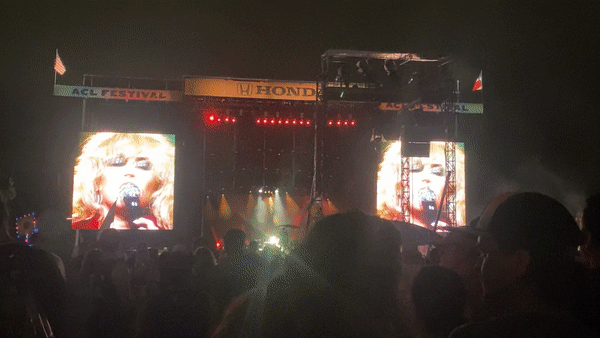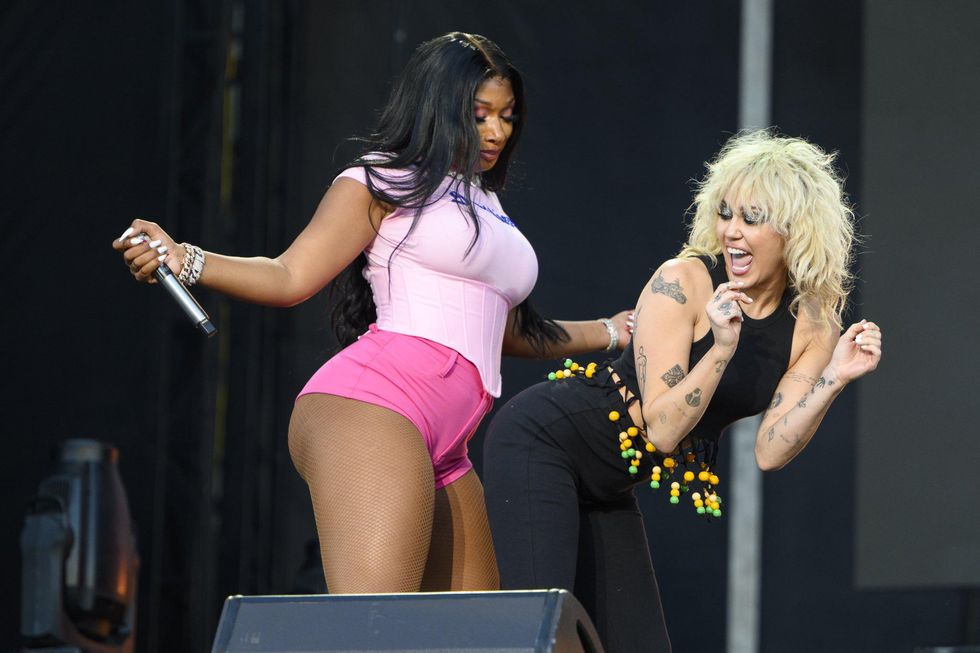 We'll be updating right here throughout the day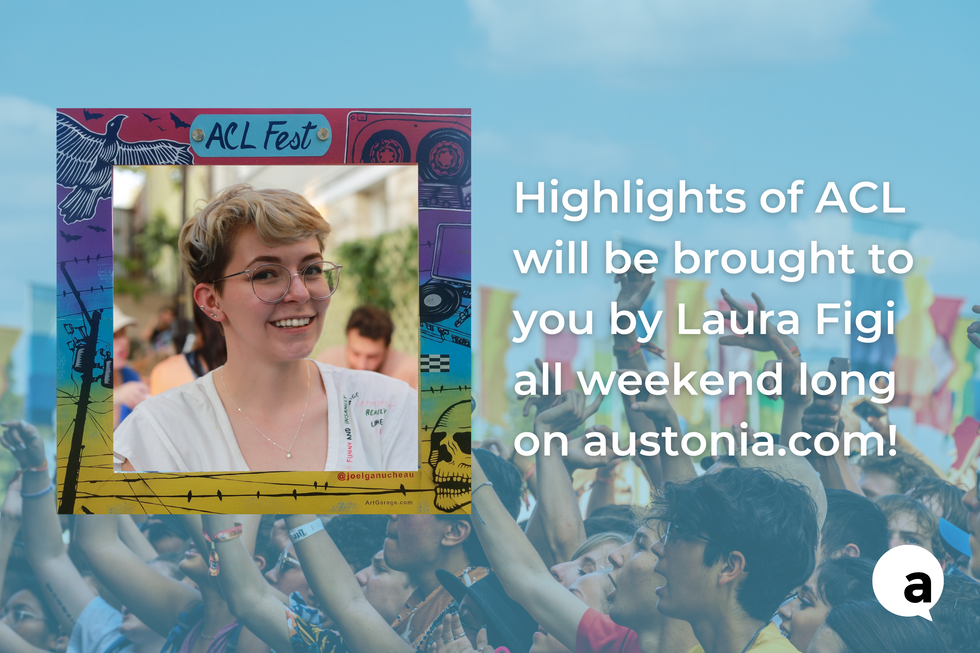 (Laura Figi/Austonia)
Before you head out, give our guides a quick read so you can get the most out of your wristband.
Austin's Delta 8 industry has been turned on its head after Texas health officials clarified that the cannabinoid is on the state list of illegal substances, though it was previously believed to be legal by most retailers, consumers and manufacturers.
House Bill 1325, which was signed in June 2019 by Gov. Greg Abbott, and the Farm Bill, signed into law by former President Donald Trump in 2018, legalized any hemp product containing less than .3% THC. The same bills were thought to have made Delta 8 legal, though the Texas Department of State Health Services added a notice on its website saying it was still a controlled substance as of Friday, Oct. 15.
Both the federal and state governments keep separate lists on what is considered a controlled substance. Marijuana is considered Schedule I, a category reserved for substances with "no currently accepted medical use and a high potential for abuse," both statewide and federally.
Austin-based CBD retailer Grassroots Harvest CEO Kemal Whyte, like many CBD shop retailers, was blindsided by the announcement. Many small businesses rely on Delta 8 for their sales—Green Herbal Care CBD said about 90% of its sales come from Delta 8—and Whyte said he is frustrated by the inconsistencies in the drug scheduling system.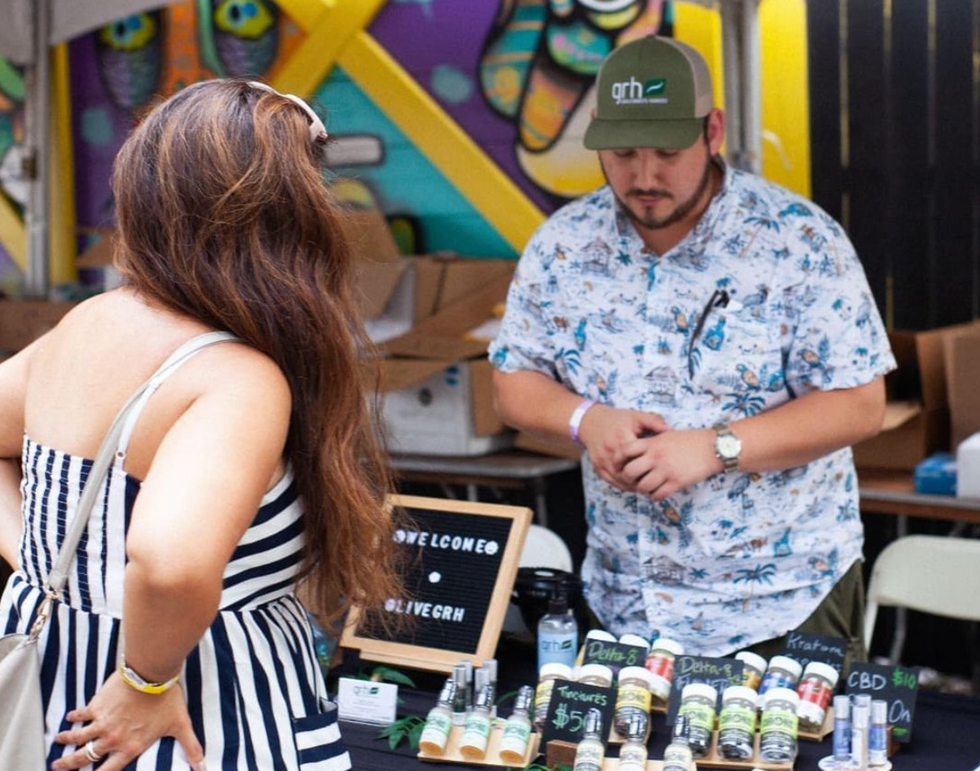 (Grassroots Harvest/Instagram)
Since 87% of Texans support the legalization of marijuana, at least for medical use, per a recent poll, Whyte said he wonders who this legislation is for.
"It's gonna have a massive impact on small businesses—there's just no way around it," Whyte said. "The reality is, we don't want to push out anything bad for our customers, we want this to benefit our customers and to help them. If we can make money while doing it, that's the American dream. What are we doing, whose benefit is this for?"
Delta 8 surged in popularity after the perceived legalization—consumers enjoyed its lower psychotropic potency, decreased anxiety while using it and the peace of mind as a legal way to get high. So in order to protect their products and livelihoods, both Grassroots Harvest and Austin-based manufacturer Hometown Heroes are taking legal action.
Whyte said Grassroots Harvest is suing DSHS, saying their action is creating negative effects in the market. Meanwhile, a Hometown Heroes spokesperson said the company is in the process of filing a temporary restraining order that would pause the ban on Delta-8 in the state of Texas.
Threats against Delta 8 are not new—DSHS lost a lawsuit trying to make "smokable hemp products" illegal last year and Texas lawmakers had been considering a bill that would make Delta 8 illegal, though it was dropped after the clarification was made.
Hometown Heroes released a formal statement in response to the DSHS rule.
"I need to be clear—we love Texas, we're just choosing to fight for the will of the people in regards to cannabis in Texas," Hometown Hero CEO Lukas Gilkey said in a statement. "(Texas DSHS) are using backhanded ways to create legislation and go against the will of the people."
Whyte laments the fact that it would be easier legally to "open up a strip club that also sells guns," and said he can't post customer testimonials that mention the benefits of Delta 8 without getting hit with a cease and desist from the Food and Drug Administration. Whyte said he isn't opposed to regulation—far from it—he just wants to see it go through the correct channels.
"The fact that they're stunting our ability to communicate with our clients that want to learn about this, you're preventing us from communicating with them and teaching them, or spreading information that we know," Whyte said. "I think that that in and of itself opens up a lot of questions."
Grassroots Harvest still has Delta 8 products on its shelves for the time being but for how long, Whyte doesn't know.
Austin Public Health and other clinics around Austin are now providing booster shots for all three vaccines, including Pfizer, Moderna and Johnson & Johnson, to fully vaccinated individuals after both Pfizer and J & J were approved by the CDC on Wednesday.
APH and Austin clinics, which were already administering the approved Pfizer booster, will begin distributing shots as soon as Friday.
Those who received the second dose of the Pfizer and Moderna vaccine more than six months ago are elligble to receive a booster if they are over 65 or if they are over 18 and:
Live in a long-term care environment
Have underlying medical conditions
Work or live in high-risk settings, such as schools, hospitals or correctional facilities
Those who took the Johnson & Johnson shot are eligible if they are over 18 and received their dose over two months ago.
Austin-Travis County Health Authority Dr. Desmar Walkes said in a media Q&A Friday that APH is encouraging boosters just as much as they have urged residents to get their first and second doses.
"Boosters are incredibly important to keeping our community protected and hospitalizations low," Walkes said. "If we can stay on top of our vaccinations, we provide protections for our most vulnerable and make it that much harder for COVID to spread in our community."
Eligible residents are free to choose the same booster as their first doses or "mix and match," per the CDC announcement.
Those looking for another dose can simply bring their vaccination card to APH centers or the dozens of Walgreens and CVS locations in the metro, which began administering doses Friday.
Additional updated guidance from the CDC allows for all eligible individuals to choose which vaccine they receive as a "mix-and-match" booster dose. It is advised to remember to bring your CDC COVID-19 Vaccination Card showing the original doses with you when going for booster shots.