Get connected with our daily update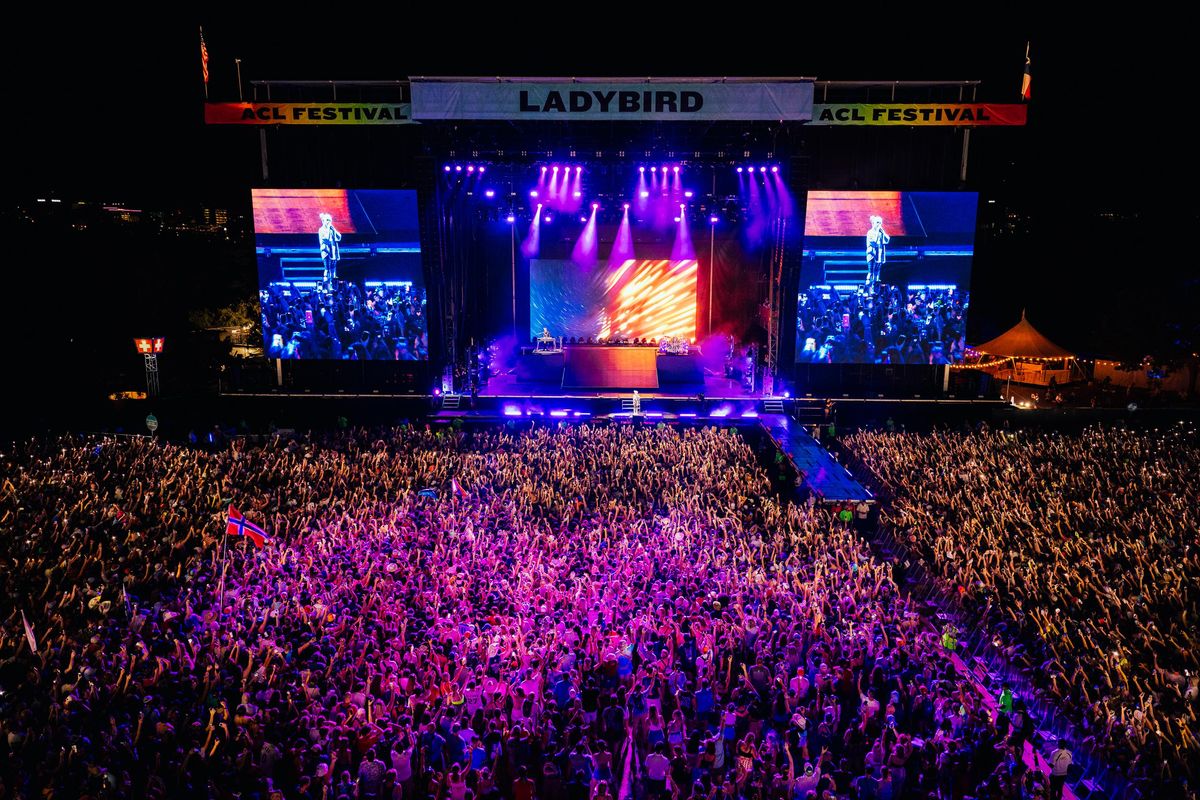 T-minus 157 days until Austin City Limits Festival 2022 begins and with ticket sales dropping next week, speculation is starting to bubble around the lineup at Zilker Park's biggest event of the year.
---
The festival will return October 7-9 and 14-16 with the lineup dropping on May 10 at 9 a.m., followed by ticket sales opening up at noon.
With just days until the official lineup drops, Reddit's r/aclfestival is lighting up with artist predictions with the help of moderator Steve Gerken. A longtime festival attendee, Gerken told Austonia he looks forward to ACL every year and has been analyzing its lineup for six years.
"I've been going pretty much every year for at least a decade. ACL is a highlight of my year—it always overlaps with my birthday," Gerken said. "It's one of those things where as soon as the festival ends you think, 'who am I going to see next year?' and you get really excited about that."
Methodology behind predicting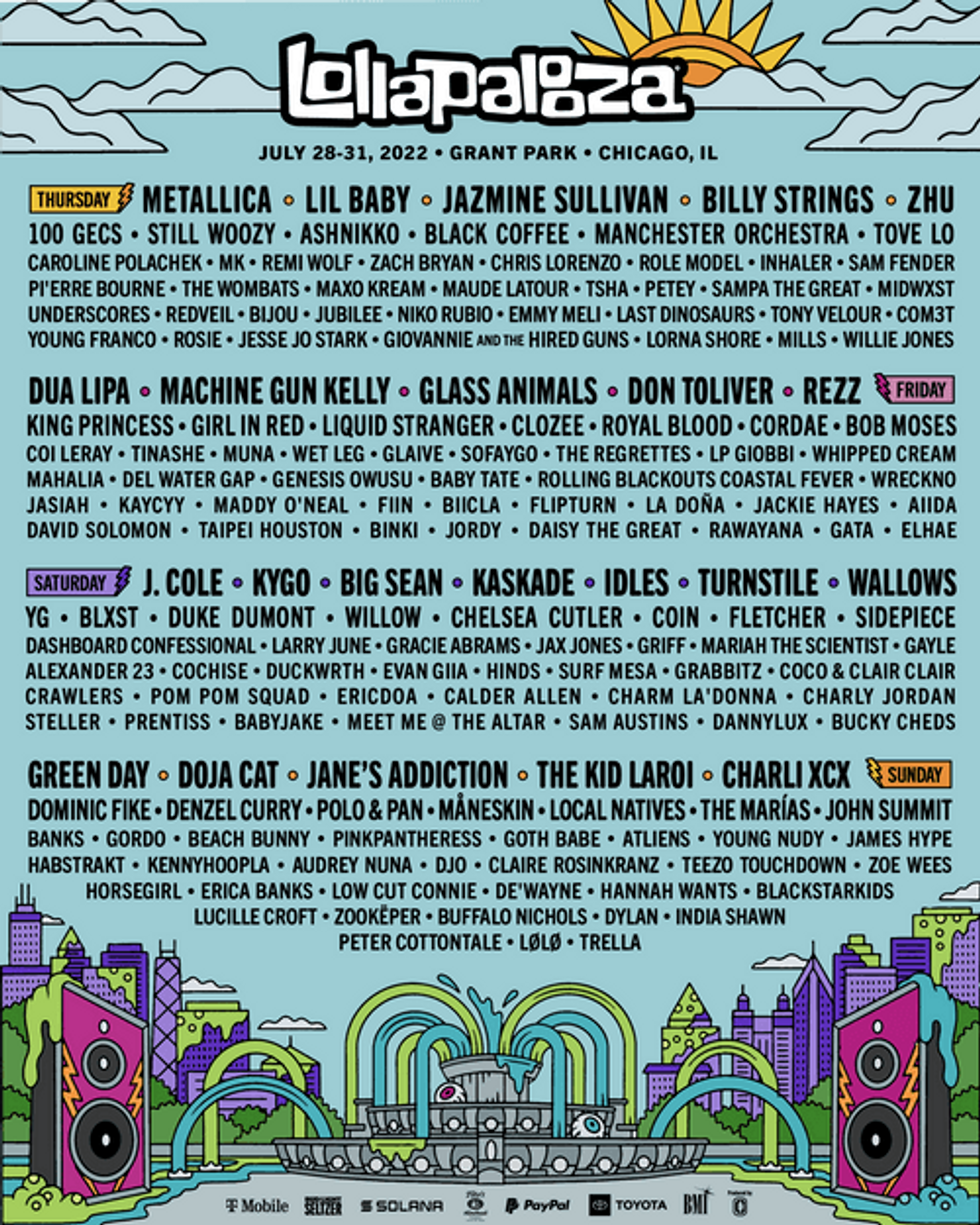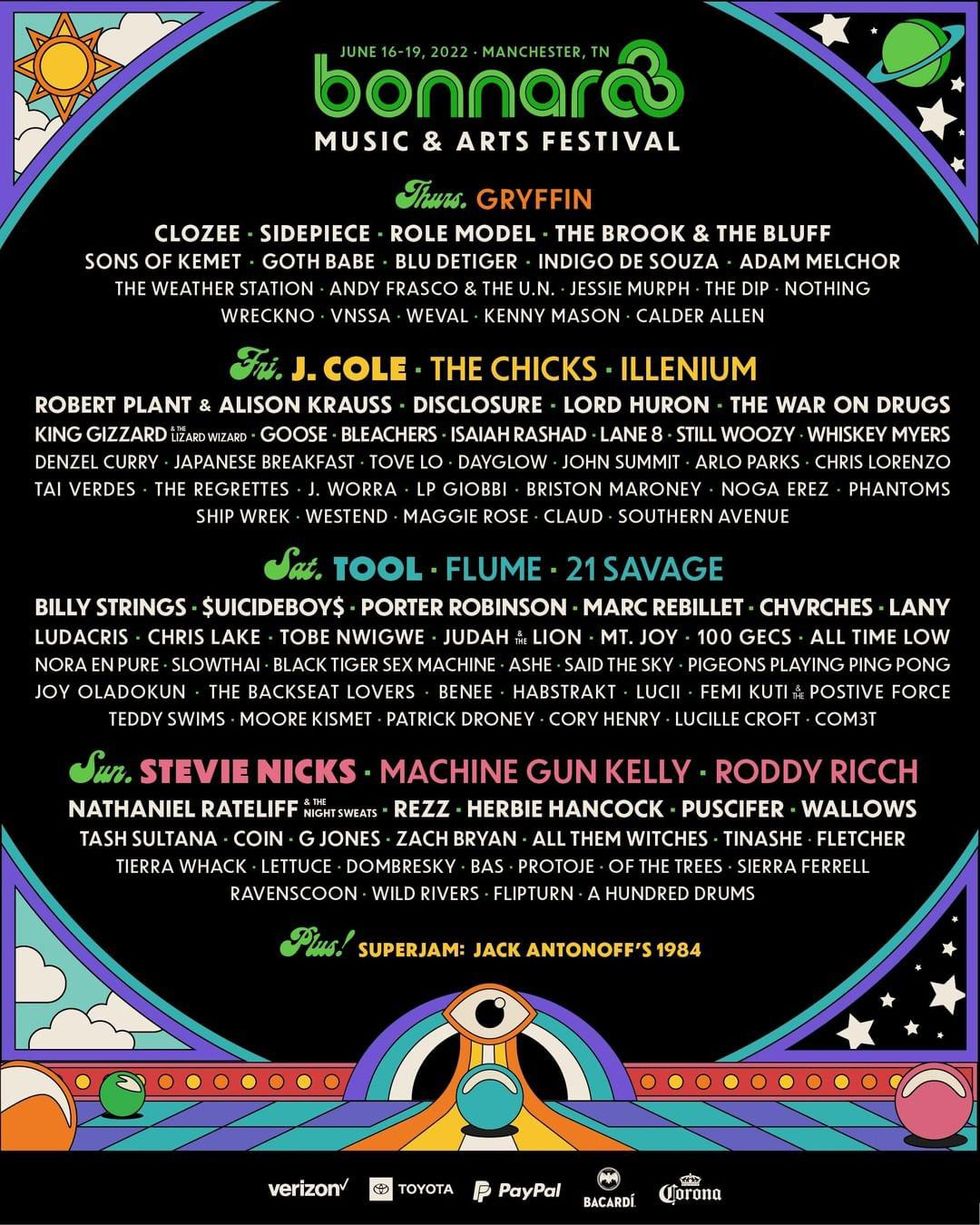 Gerken said he likes to think of himself as an information "consolidator" by watching nationwide festivals, tracking tour dates and applying the ins and outs of artist signing that he's learned throughout the years.
Gerken said he starts by looking at other festival lineups, including those put on by ACL parent company C3 Presents like Lollapalooza and Bonnaroo. For the undercard, he focuses on smaller festivals like Outside Lands or Life Is Beautiful Music & Art Festival.
Next, he looks at conflicting tour dates and which artists are unlikely to perform due to the radius clause, which puts loose restrictions on when an artist can return to the same market.
Predicting gets easier as time goes on but Gerken said he is typically about 50% accurate.
Some quick rules:
Remember that these artists are often booked a year or more in advance.
It is very rare for a headliner to return more than once in three years—the only exception is Billie Eilish, who performed in 2019 and 2021, but Gerken said he would be very surprised if she was brought back this year.
If an artist is performing at a large venue or festival in Central Texas this year, like the Moody Center or Circuit of the Americas, they probably won't be at ACL due to the radius clause.
Without further ado, here are his predictions thus far.
Confirmed artists
Artists in this category have been confirmed by ACL organizers, the artist or a related entity.
Goth Babe, who was scheduled to play in 2021 but dropped out due to health issues.
Ibeyi, confirmed via Instagram tour dates for Weekend One but it is unknown if they are a W1 exclusive.
War On Drugs, who Gerken confirmed with a "trusted source." Tour dates show gaps during the festival.
Expected
Gerken said he has "strong evidence" like tour date gaps and reputable leaks for artists in this category.
Arlo Parks
Asleep At The Wheel
Barton Hills Choir
Kevin Morby
Lil Nas X
Maren Morris
MUNA
Polo & Pan
Rosalia
Wallows
Wet Leg
Whiskey Myers
Logical
Artists in this category don't have enough evidence to include in the "expected category." Gerken said though he doesn't have solid evidence, he believes Dua Lipa, J. Cole and an "80% chance" that Stevie Nicks will be included as headliners this year.
Aerosmith
Arctic Monkeys
Avril Lavigne
Beach House
Bomba Estéreo
Briston Maroney
Doobie Brothers
Dua Lipa
Fatboy Slim
Flume
Gaslight Anthem
Halsey
Houndmouth
J.Cole
Japanese Breakfast
King Gizzard & The Lizard Wizard
Lorde
Nine Inch Nails
Nova Amor
Red Hot Chili Peppers
Pearl Jam
Phoenix
Stevie Nicks
Yeah Yeah Yeahs
Possible
These artists are a reasonable guess from Gerken with no particular evidence.
A$AP Rocky
Calvin Harris
The Chicks
Disclosure
Glass Animals
Imagine Dragons
Isiah Rashad
Jamie xx
Kacey Musgraves
Kendrick Lamar
LCD Soundsystem
Lil Baby
My Morning Jacket
Paramore
P!nk
Phish
Post Malone
Rage Against the Machine
Rezz
Roddy Ricch
Run the Jewels
Slowthai
The Smile
The Strokes
Tool
Twenty One Pilots
Wild Rivers
Out
These artists will most likely not be there due to schedule or radius clause conflicts. There are too many to list, so click here to read the full list.
100 Gecs
AWOLNATION
Black Keys
Cage the Elephant
Chance the Rapper
Chris Stapleton
COIN
Ed Sheeran
Father John Misty
Flaming Lips
Franz Ferndinand
Foo Fighters
Green Day
HAIM
H.E.R
Jack White
John Mayer
Khruangbin
King Princess
Leon Bridges
Lizzo
Local Natives
Olivia Rodrigo
Ringo Starr
Royal Blood
Shawn Mendes
Steely Dan
Still Woozy
The Avett Brothers
The Killers
Thundercat
Tove Lo
Vampire Weekend
The Who
See you at the flags!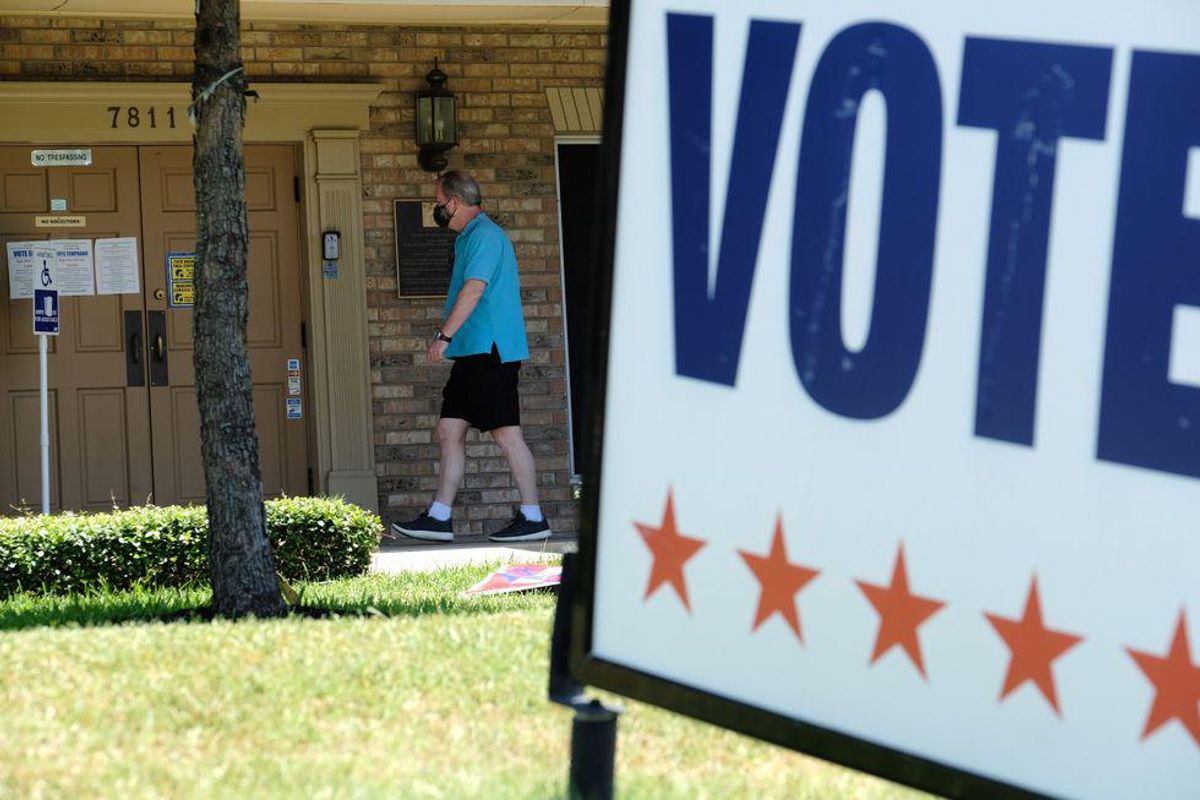 May's second election is here, in which voters will decide on the candidates to represent their party in the November general election after the winner in some March primary races was unclear.
Just like the March primaries, voters will choose which party they choose to vote in. Then based on location, each ballot will show which races are in a runoff.
In Texas, candidates must win at least 50% of the vote to be elected. In the races where the top candidate only received a plurality of votes, a runoff is being held.
Here's everything you need to know before heading to the polls.
Know before you go
Early voting for the Texas primary runoff election begins Monday and will last through May 20; Election Day is May 24.
The registration period for this election has passed; check if you're registered to vote here.
The polls are open from 7 a.m. to 7 p.m. daily. As long as you're in line by 7 p.m., you can vote.
You'll need a valid photo ID to present once you're at a polling location.
Here are the early voting locations in Travis County.
View wait times at polling locations here.
Races to watch in Travis County:
Statewide
Lieutenant Governor
Republican: Incumbent Lt. Gov. Dan Patrick won his primary in March.
Democratic: Mike Collier and Michelle Beckley are vying to be the Democrat candidate on the ballot.
Attorney General
Republican: Incumbent AG Ken Paxton is fighting for his seat against George P. Bush.
Democratic: Rochelle Garza and Joe Jaworski will face off to be the Democratic candidate in this race.
View all the statewide races on the ballot here.
U.S. House of Representatives

View the district you live in here.
District 21
Republican: Incumbent Chip Roy won his primary in March.
Democratic: Claudia Andreana Zapata and Ricardo Villarreal are hoping to secure this vote.
District 35
Republican: Dan McQueen and Michael Rodriguez are going head to head to be the Republican candidate in this race.
Democratic: Former Austin council member Greg Casar won this race in March.
Texas House
District 19
Republican: Ellen Troxclair and Justin Berry are vying to be the Republican candidate in this race.
Democratic: Pam Baggett won her primary in March.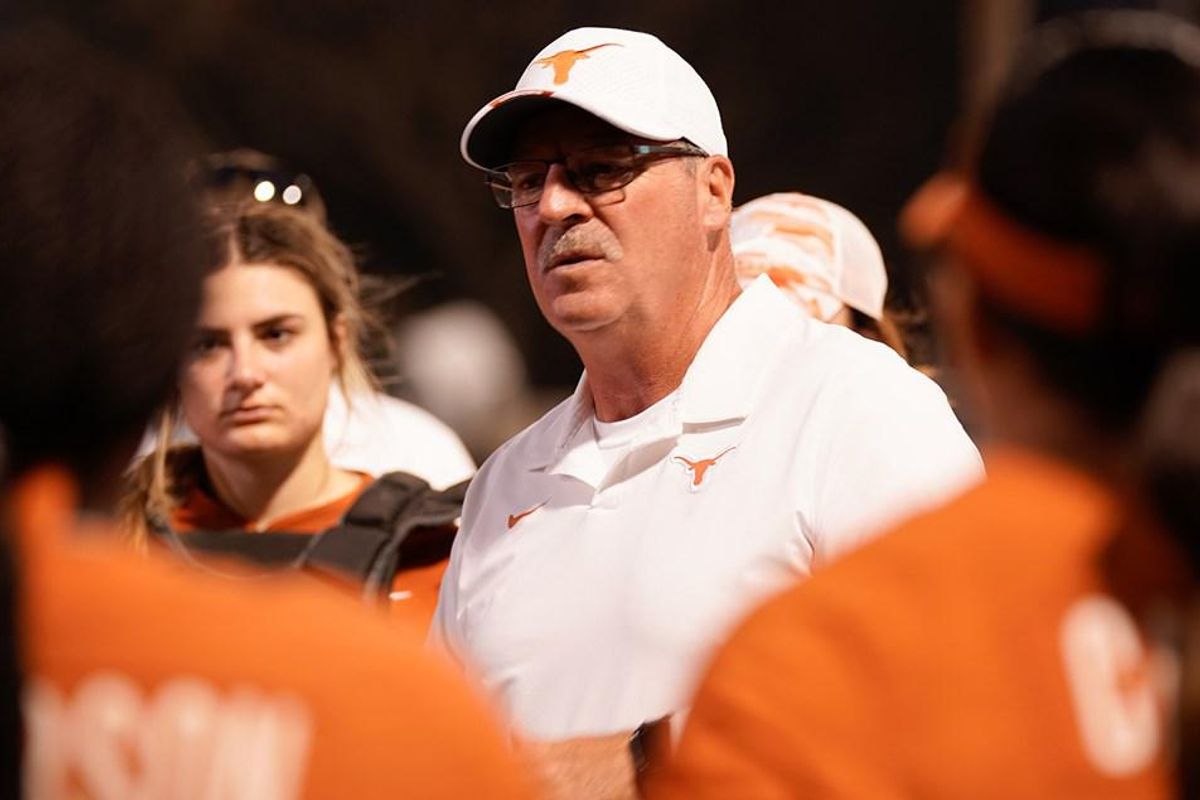 University of Texas head softball coach Mike White was ousted from a game and publicly reprimanded after flipping off an umpire, the person officiating the game, at the Big 12 Conference Friday.
White was kicked out of the team's 6-1 Oklahoma State loss after arguing a call in the first inning. He then went on to turn around and flip off umpire Naomi Urdahl after she reversed the call, which was originally in the Longhorns' favor.
White apologized to both the Big 12 Conference and the umpiring crew, including Urdahl, in statements both Friday and Saturday.
"(My actions) were unacceptable, regrettable and reflected poorly on the Big 12 Conference, The University of Texas, my softball team and me personally," White's statement said. "My actions were not in accordance with those of a Head Coach who has the responsibility to conduct himself in a professional manner at all times."
Big 12 Commissioner Bob Bowlsby said the action was "a clear violation of sportsmanship expectations" and that the conference accepted his public apology.
With the loss, the Longhorns (38-17-1) were kicked out of the Big 12 Tournament and will take on Weber St. (38-10) in the Seattle Regional portion of the NCAA Softball Tournament from May 20-22.