Get connected with our daily update
Itching to enjoy fall festivities like you used to? This fall may not look the same as years prior but rest assured, Austin is still finding ways to make this autumn a fun one. From family fun to spooky outings to drive-thru Halloween events, here are six ways to make your fall season count.
---
For lovers of all things autumn:
Sweet Berry Farms Texas Maze and pumpkin patch
Texas-shaped mazes, pumpkin patches and hayrides, oh my! Sweet Berry Farm, located on 1801 FM 1980 in Marble Falls, has opened up its 60 acres of fields yet again this year for fall flower and pumpkin picking, scarecrow stuffing, hayrides and all different kinds of mazes. The farm will be open now through Nov. 8 and requires customers to wear face masks at all times.
Enjoy the (brief) fall weather by heading outdoors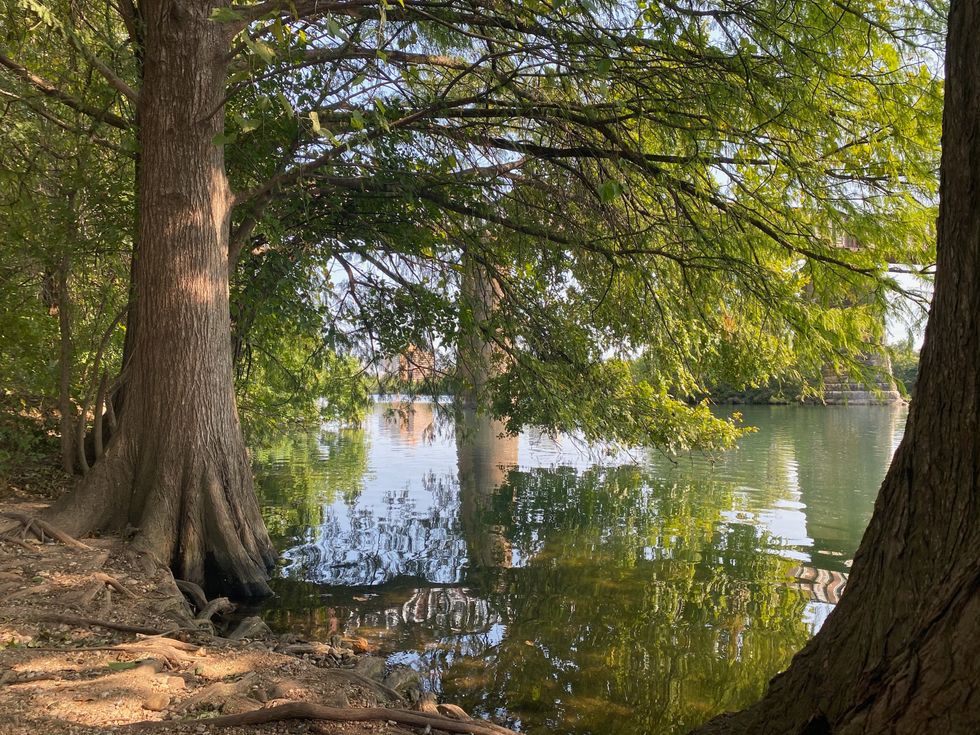 Lady Bird Lake
(Laura Figi)
Make the most of the forgiving Texas fall weather by getting outside. Zilker Park and Botanical Gardens, Emma Long Metropolitan Park, Lady Bird Lake, Barton Creek Greenbelt, Deep Eddy and Barton Springs pools are all open, including others. Take this time to hold a picnic, get out on the water or even take a brief walk outside and enjoy the weather—it will be over before you know it.
Spooooky events:
House of Torment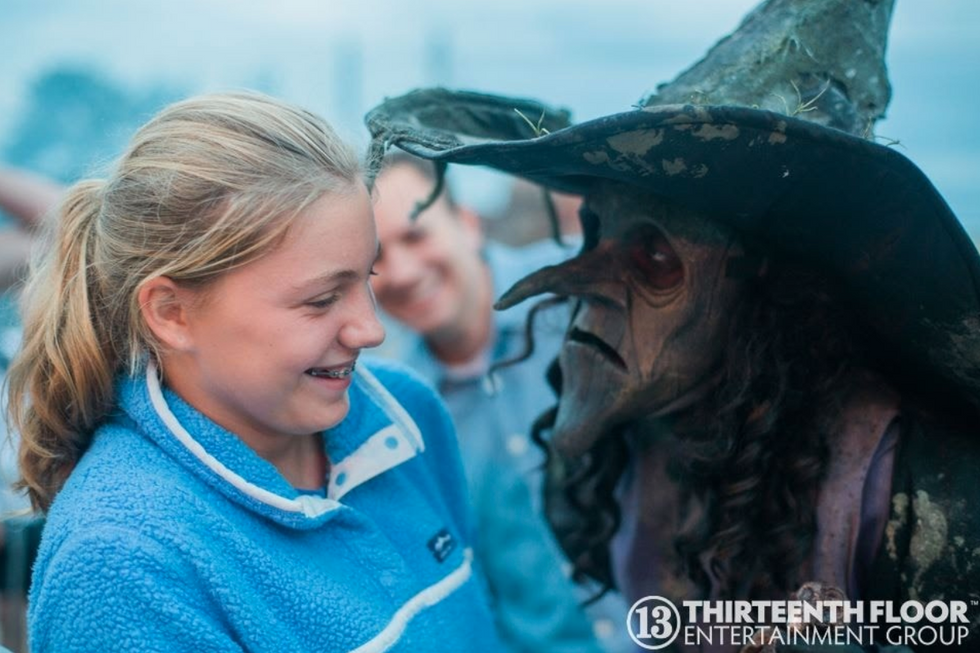 Affectionately dubbed the "scariest haunted house in America," the House of Torment, located at 2632 Ridgepoint Dr., is open for business as usual this spooky season. According to its website, capacity will be "extremely limited" for COVID-19 purposes, which will, in turn, reduce wait times so you can get the pants scared off you faster. As for the experience, the only thing that changed is that you and the actors will all be wearing masks and groups will have more distance between them. Tickets start at $22.99.
Attend an Austin Ghost Tour
If ghosts and ghouls are more your speed, reserve a walking tour through downtown Austin with Austin Ghost Tours. The walking tours take patrons all over town, to the Texas Capitol, Austin's first hospital, the Driskill Hotel, the old Travis County jailhouse and more, telling historically-researched ghost stories all the while. Austin Ghost Tours also offers late-night haunted tours through Pioneer Farms every Thursday in October. Tickets start at $22.
For the kids:
Boo at the Zoo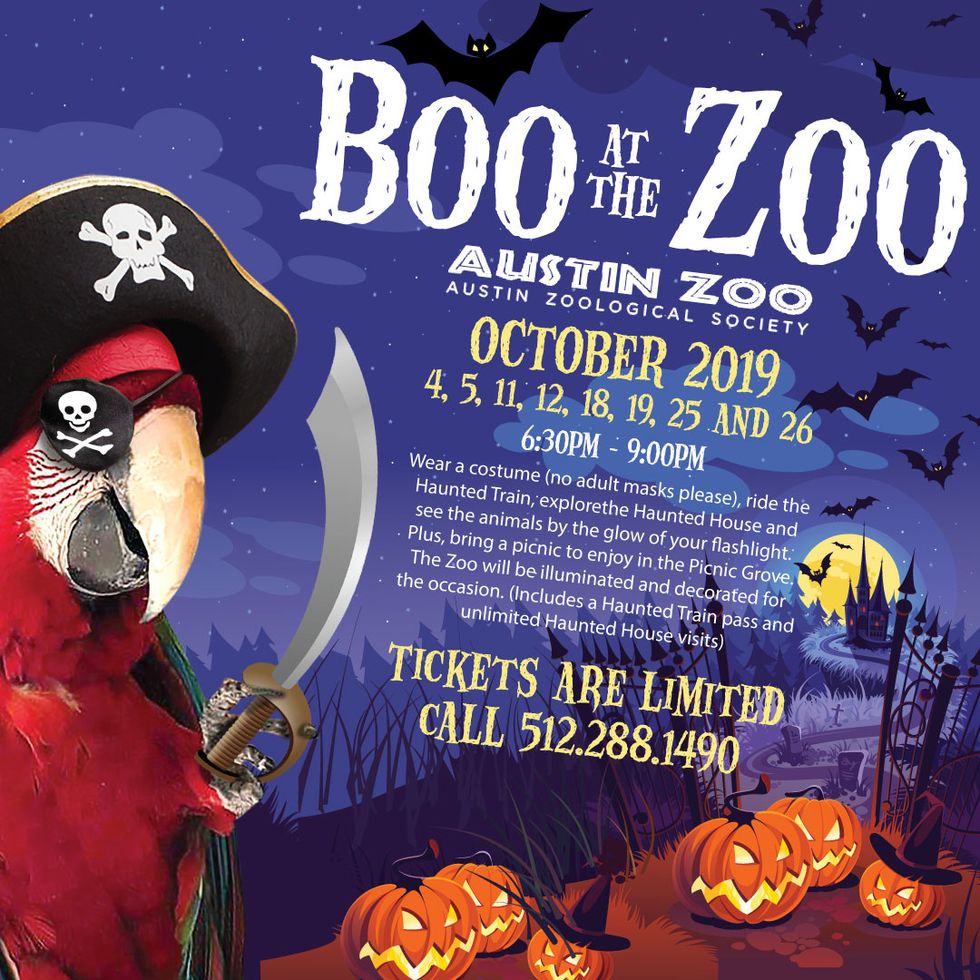 Get your Halloween garb on and head to the Austin Zoo for its annual Boo at the Zoo. The evening will include a haunted train ride, haunted mansion, shows and a chance to see the zoo after hours, decked out and illuminated during October. The zoo is not normally open at night, so this is a great time to see nocturnal animals in action. Tickets start at $17.50 and are limited; purchase by calling 512-288-14990.
Street of Treats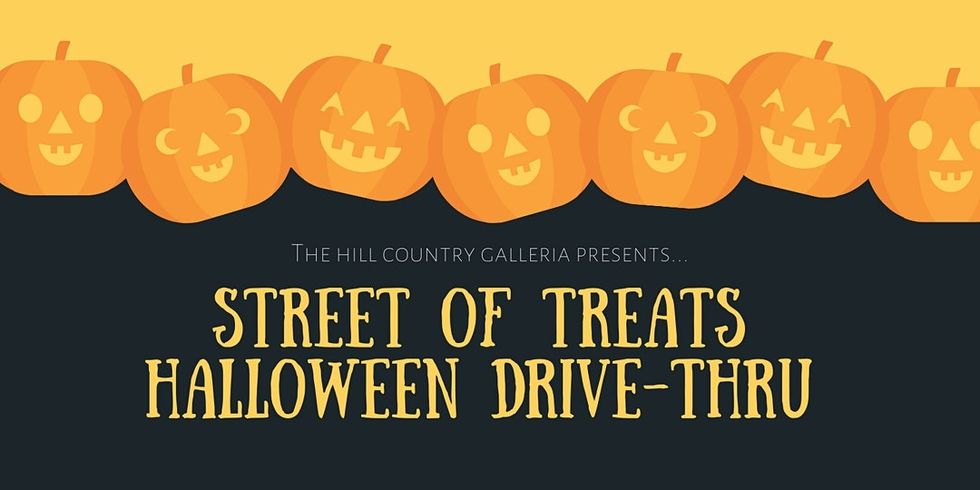 Many families have electing not to trick or treat this year but there are still ways to get your candy fix and stay safe. For the Hill Country Galleria's Street of Treats Halloween Drive-Thru, which takes place on Oct. 24 from 10 a.m.-2p.m., you never have to leave the safety of your vehicle; oh, and don't forget the family dog. During the event, families will drive through the outdoor mall and have bags of candy passed to them through open windows. Plus, the event is completely free.
While this fall may not include the typical traditions, there are many other ways to celebrate and even create new traditions. Here's more ways to stay safe for the holidays: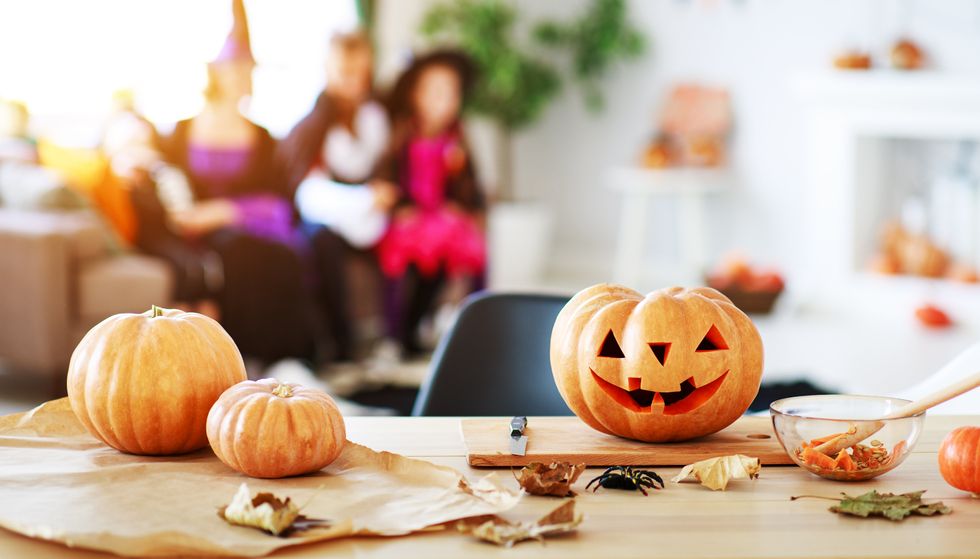 Halloween and other holidays take on a new look in 2020 (Evgeny Atamanenko)
Expect some whiplash this week, Austinites: with an expected high of 103 degrees, Monday is predicted to be the hottest day of the year, but a midweek cold front is on the way to bring that first glimpse of fall.
Austin-Bergstrom International Airport could see its first 100-degree temperature this year on Monday as temperatures citywide are expected to exceed this year's record of 102 degrees.
After a typical summery Tuesday with highs in the mid-90s, Wednesday will welcome the first signs of fall as a cold front drops lows into the 50s.
Expect more wind and a chance of rain come Tuesday with a 40% chance of scattered storms. The cold front, which should last through Friday, will bring drier, crisper air that could cause fire hazards on Wednesday.
Highs will be in the upper 80s and lows in the 50s and lower 60s for the front's final two mornings.
Around 75 dogs died in a fire Saturday night at Ponderosa Pet Resort in Georgetown, according to the Georgetown Fire Department, leaving dozens of owners to mourn the losses of their furry companions.
The fire department arrived on the scene less than five minutes after 911 calls started flooding in at 10:56 p.m. At their arrival, they found flames and clouds of smoke, according to GFD Chief John Sullivan.
Twenty-five firefighters were on the scene, hoping to save as many lives as possible, initially trying to open some ventilation and control the smoke, though they were unable to save any dogs. Sullivan said his heart goes out to the families of the victims of the fire.
"I've been doing this for 29 years and this is the first incident that I've had where we've lost so many pets," Sullivan said. "I hate to use that term because, to me, a pet is a lot more than a pet—it is the closest friend. I wish I could convey my internal emotions adequately. I just wish I could go back in time to make it better."
Families of the fallen pets, who are believed to have died from smoke inhalation, have created a memorial outside the pet resort's fence complete with flowers, photos, notes and beloved toys of their friends.
No people were discovered at the scene—Ponderosa's boarding policies state that the staff feels that pets sleep better at night when no employees are there, so the pets are left unattended at night.
The fire department is still working to discover what caused the fire. Despite fire and smoke damage to the inside, the outer metal exterior survived the blaze. Based on the type of construction and occupancy type, the building was not required to have a sprinkler system.
"Quite frankly, I view my personal pet as probably my closest confidant, friend and the one that doesn't judge, so my heart just breaks," Sullivan said.
The fire claimed the lives of dog duo Bunny and Clyde, leaving owners and newlywed couple Don and Pam Richard devastated and angry KXAN reports, saying they wouldn't have left the dogs had they known they would be left unattended at night.
The Richard family is planning to petition the city of Georgetown, making it so that animals in professional care are never left unattended again.
After months of speculation, a new report says political personality Beto O'Rourke is mulling a run for Texas governor that he will announce later this year.
Sources tell Axios the former congressman is preparing his campaign for the 2022 election, where he will likely vie for the position against incumbent Gov. Greg Abbott. The only other candidate that has announced he will take on Abbott for governor is former Texas GOP Chairman Allen West—no Democrats have announced they are running as of yet.
"No decision has been made," Axios reports David Wysong, O'Rourke's former House chief of staff and a longtime adviser, said. "He has been making and receiving calls with people from all over the state."
A new poll from The Dallas Morning News and University of Texas at Tyler shows O'Rourke is narrowing the gap between himself and Abbott's prospects for governor. In the poll, 37% said they'd vote for O'Rourke over Abbott, while 42% said they'd vote for Abbott.
Abbott has been in the hot seat due to his handling of COVID-19 and the signing of landmark legislation into law, including new abortion and voting rights laws; 54% of poll respondents voted they think the state is headed in the "wrong direction." Still, Texas hasn't had a Democrat as governor since the 90s.
O'Rourke's people-focused approach to the 2018 Senator race, which he lost to Sen. Ted Cruz, gave him a widespread following and many hoped he'd throw his hat into the ring since he said he was considering it earlier this year.
"We hope that he's going to run," Gilberto Hinojosa, the state chair of the Democratic Party, told Axios. "We think he'll be our strongest candidate. We think he can beat Abbott because he's vulnerable."