Get connected with our daily update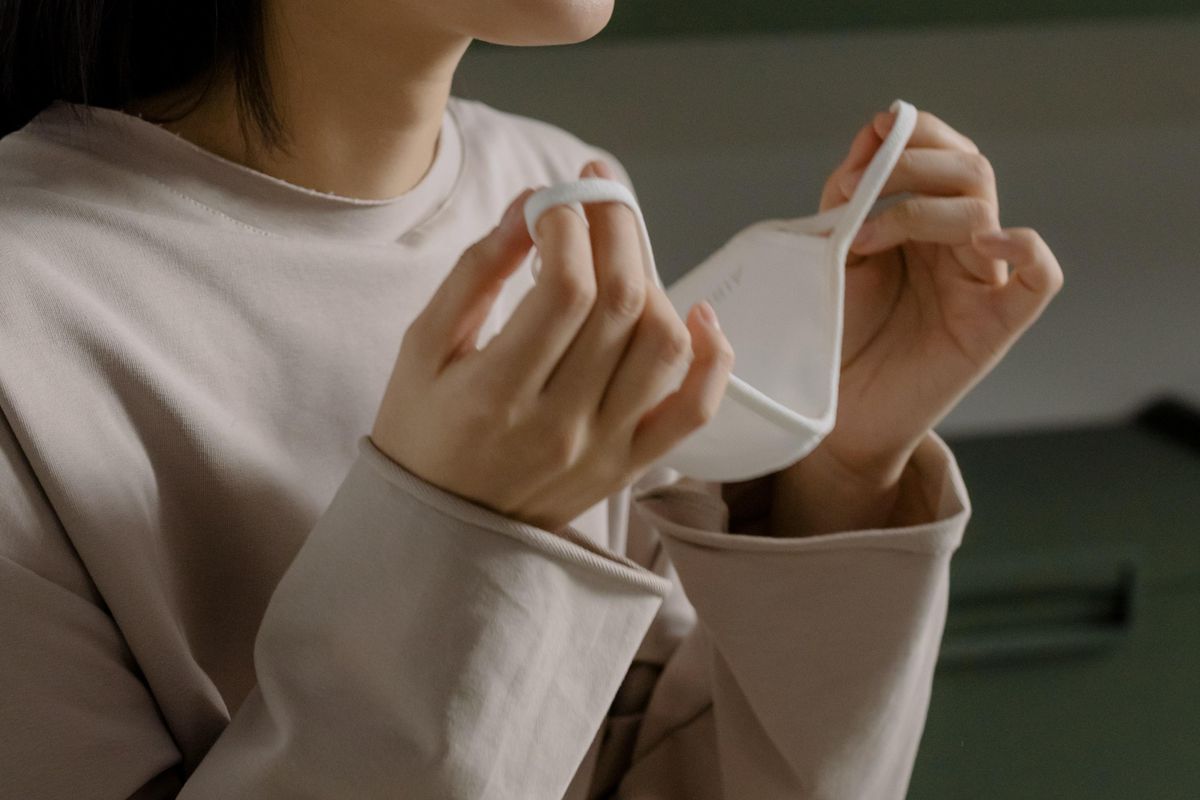 Mayor Steve Adler, Travis County Judge Andy Brown and other city leaders emphasized the importance of wearing masks in response to Gov. Greg Abbott's most recent order, which will lift business capacity restrictions and the statewide masking mandate next week.
---
Abbott said during a statewide press conference on Tuesday that he would "open Texas 100%" effective March 10 as case rates continue to drop and record vaccine shipments roll in. State mandates, which previously limited businesses' capacity and required customers to wear masks, will be reversed, and staying safe during the remainder of the pandemic will be a "personal responsibility," according to Abbott.
Adler, Brown, St. David's Hospital Dr. Jose "Mario" Ayala, Austin Chamber of Commerce President and CEO Laura Huffman, Education Austin President Ken Zarifis, United Association of Plumbers and Pipefitters Local 286 President Chap Thornton and Austin local entrepreneur Joi Chevalier spoke out against Abbott's order during a Wednesday morning press conference.
"At the beginning of the pandemic, Abbott said he would be guided by science, and on Tuesday he broke that promise," Adler said. "When the governor breaks his promise to us, we must make a promise to each other."
Adler is concerned for frontline workers, who are still not eligible for vaccinations as a group, and said that vaccines alone are not the answer to protecting essential workers and other at-risk members of the community. Although the city can no longer penalize those who don't wear masks, Adler said he hopes that the possibility of more COVID deaths is enough to keep people wearing masks.
Only around 7% of Travis County residents who are 16 or older are fully vaccinated, according to the Texas Department of State Health Services. Until vaccinations reach 80% of the population, Brown said that the mask mandate should not be lifted and that herd immunity cannot be reached.
"Yesterday's announcement from the governor—it comes at a time when the community is still recovering and still in the middle of crises," he said. "This is not time to be lifting the mask ordinance. We are not declaring victory on the pandemic. We are not over the pandemic."
Brown said that a potential "third surge" due to people not wearing masks would be devastating to the community and could reverse much of the progress that has been made in recent months.
Austin Chamber of Commerce President and CEO Laura Huffman said that choosing to wear masks in public is vital to keeping businesses alive and supporting both business and customer safety.
"If you look at what's happened over the past year, we've seen a lot of our favorite businesses close in Austin," she said. "Be respectful of businesses who are doing everything they can to stay open."
According to St. David's Hospital's Dr. Jose "Mario" Ayala, COVID is a "lonely" disease that can not be taken lightly. Ayala said the lifting of the mask mandate goes against science and that the city needs to continue to promote vaccinations, especially to the local Hispanic population, whose members are overrepresented among COVID hospitalizations and deaths and underrepresented among vaccine recipients.
"We need to follow science and data, not politics," Ayala said. "With COVID, you're in the hospital (and) you have nobody, it is one of the loneliest diseases I've ever seen. It's a small price to pay."
Adler and Education Austin President Ken Zarifis said that the lifting of the mask mandate was done to deflect the state of Texas' failure to provide energy to the state during the winter storm. In the storm, millions lost power and water during a week of subfreezing temperatures. Through all of the city's efforts to recover both during and after the storm, Zarifis said that Education Austin workers continued to wear masks.
"In spite of state leadership, we continue to follow science," Zarifis said. "The reason we are still at some measure of success is not because COVID has gotten safer. You don't stop running halfway through the race, you will lose."

In Austin, COVID hospitalization rates are down 57% since Feb. 1, but fewer than 7% of residents are fully vaccinated.
"We have to decide whether or not masking happens in a widespread manner in our community i just hope and trust that regardless of what the governor orders or doesn't order... we will continue to mask up," Adler said.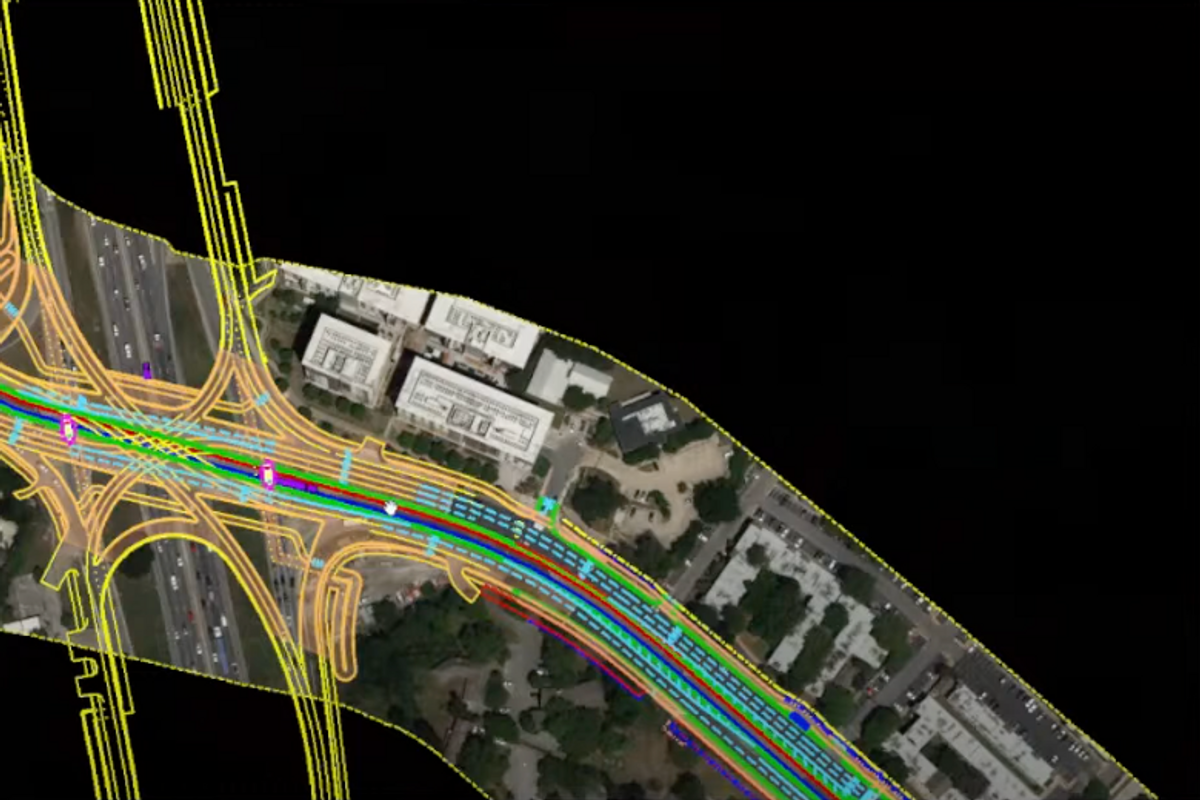 Designs for stations along Project Connect's Blue Line were presented this week, giving a detailed look at what part of the rail system extending from downtown to the airport could look like.
The planned stations that have gotten the latest focus include Waterfront, Travis Heights and Lakeshore stations past Lady Bird Lake.
At the Waterfront station, the preliminary design aims to prevent visual obstructions and save on costs. This is accomplished by a transit guideway that will lower from the bridge to a level station.
Heading onto East Riverside Drive, the light rail faces a curve requiring a slow down to about 10 miles per hour.
The Travis Heights station could involve relocating a pedestrian crosswalk zone at Alameda Drive to Blunn Creek. Since light rails can't effectively operate on a steep grade, this allows the transit guideway to avoid that.
From there, the rail will extend to the Norwood Park area, and though it will reach along the right-of-way zone, the park will be able to remain open.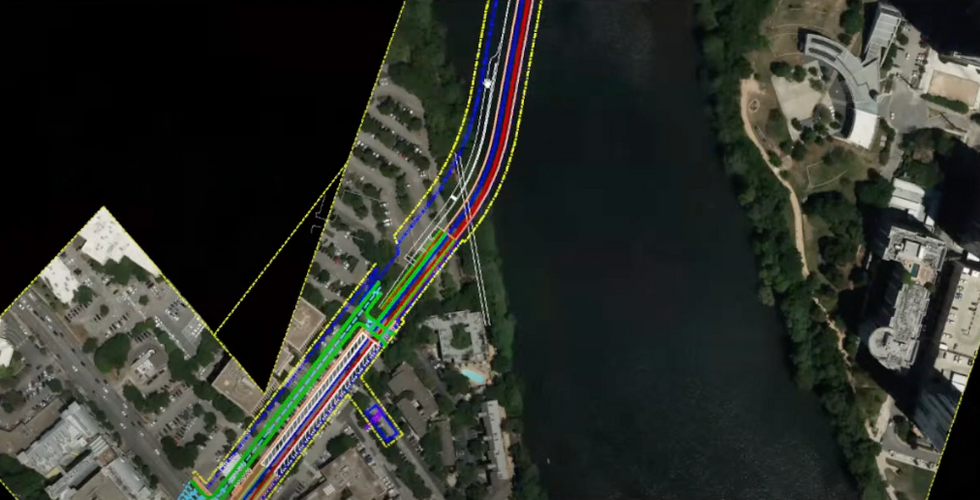 A view of the Blue Line by Lady Bird Lake. (Project Connect)
The line involves some coordination with the Texas Department of Transportation. That's because the department is working on an intersection that will have to be built before the phasing of the section of the Blue Line involving an I-35 crossing.
When it comes to the safety of cyclists and walkers, design ideas include a pedestrian hybrid beacon by East Bouldin Creek that would provide a protected signal to cross. And for the intersection TxDOT is carrying out, Project Connect is working with them on pedestrian access across the intersection. It could involve shared use paths along the street and crossings beneath it.
This summer, the public can expect 30% of design and cost estimates to be released. Though the project was $7.1 billion when voters approved it in November 2020, the latest estimates factoring in inflation and supply chain constraints show it could ultimately be upwards of $10 billion.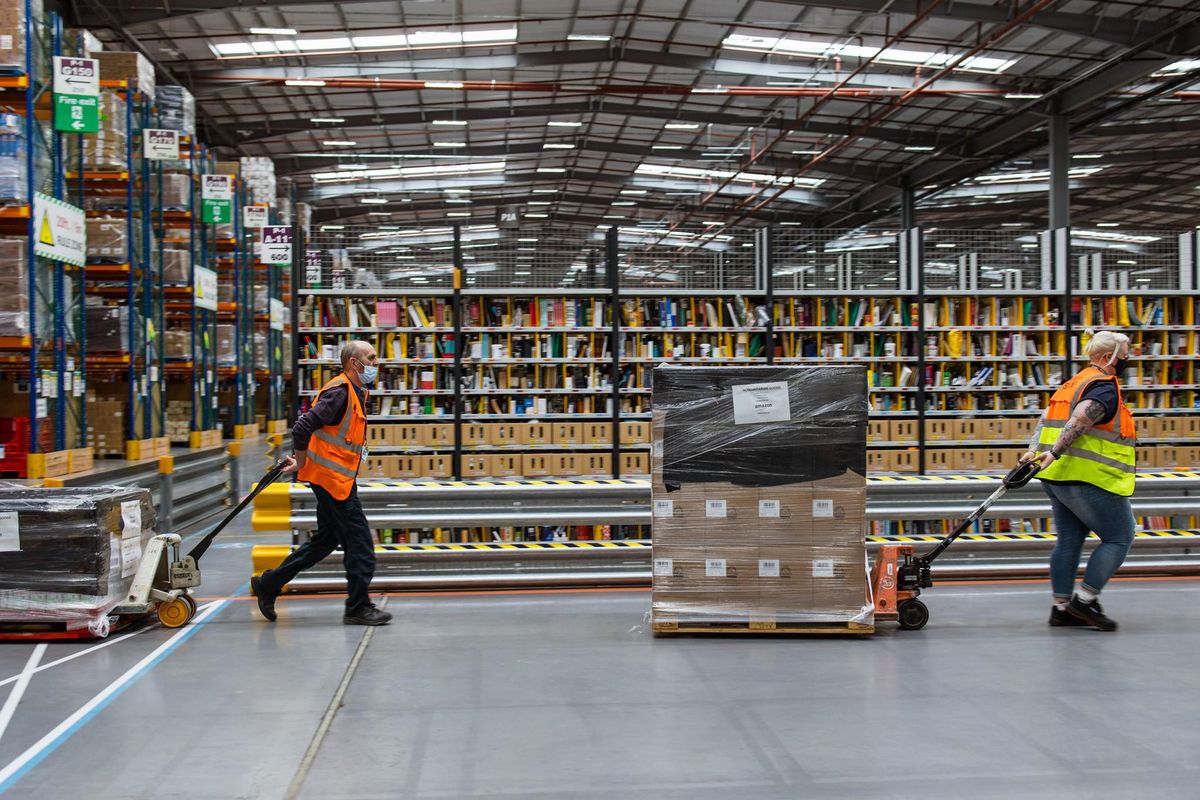 Plans for an Amazon warehouse in Round Rock—a $250 million project slated to be a large distribution center—are on hold.
This comes just after the tech giant had its worst financial quarter in seven years.
The details:
Late last year, it announced an expansion at the Domain adding 2,000 more corporate and tech jobs.
Amazon still owns the site in Round Rock. Plans for it are unclear.
Early this week, the Wall Street Journal reported that Amazon is aiming to scrap warehouse space as it faces a slowdown in its e-commerce operations.
Part of that effort involves exploring the possibility of ending or renegotiating leases with outside warehouse owners. Another aspect is a plan to sublease warehouse space.
"It allows us to relieve the financial obligations associated with an existing building that no longer meets our needs," an Amazon spokeswoman told the Wall Street Journal. "Subleasing is something many established corporations do to help manage their real estate portfolio."