Get connected with our daily update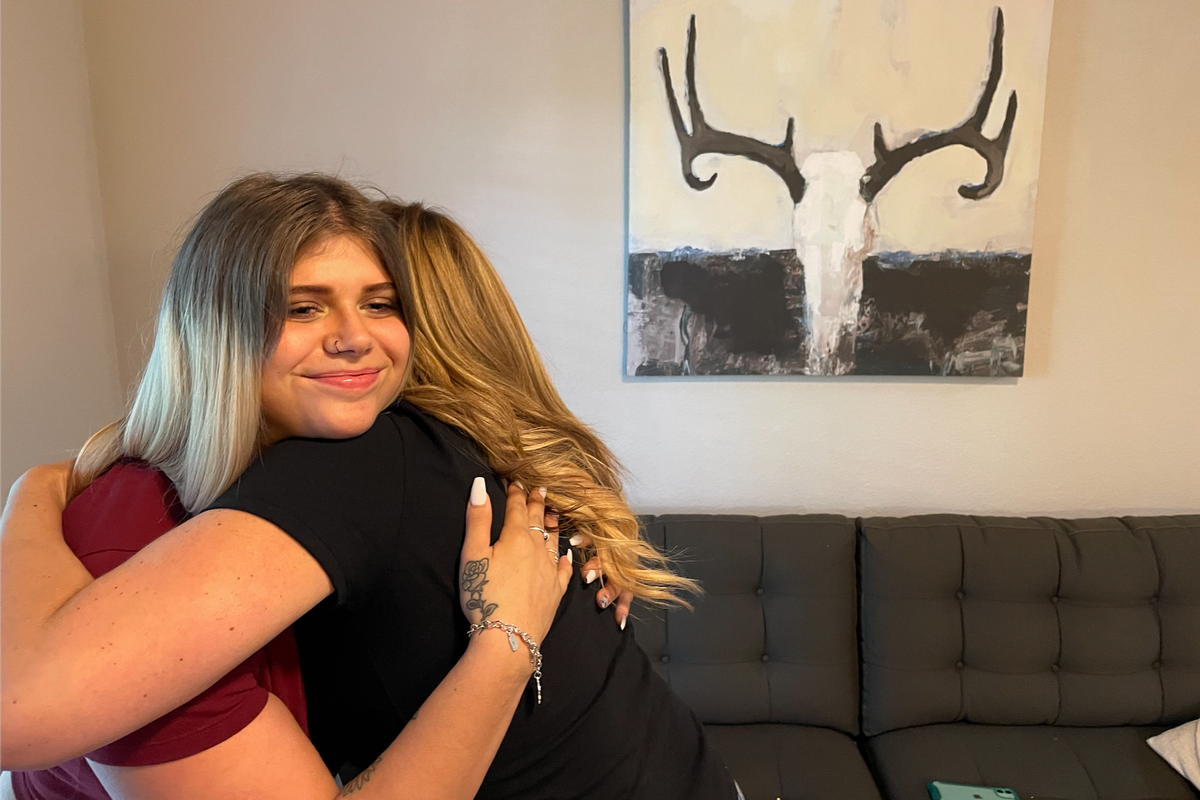 It could be the pictures on the wall that perfectly reflect her personality. Or the full kitchen where she recently cooked up steak, asparagus and mashed potatoes for dinner.
But if 18-year-old Shaunna Contreras had to pinpoint her favorite thing about her new apartment, it would be the balcony, where she loves to sip her morning coffee while listening for the crickets and frogs that inhabit the creek below.
---
It's a tranquil and unexpected new phase for Contreras, who spent two years in foster care before aging out at 18 into a situation she called "hopeless." But thanks to a new program called Grace365 that funds apartments for aging out foster youth ages 18-22, Contreras now has support, and a safety net, as she transitions into adulthood. Grace365 also pays participants' bills, helps them get driver's licenses and offers twice-monthly stipends so they can purchase items such as groceries and clothing.
Contreras said walking into her own apartment for the first time was "unreal." "I just couldn't believe it," she said. "I was beyond grateful."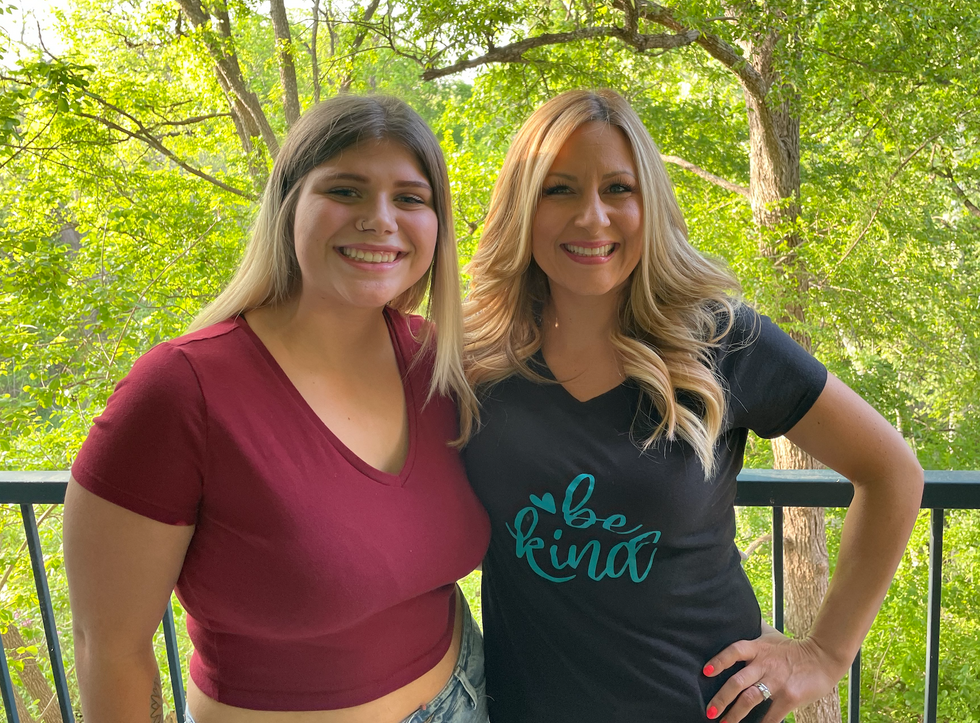 Stacy Johnson, right, with Shaunna Contreras on the porch of Contreras' apartment in Round Rock. (Kristin Finan/Austonia)
Grace365 is a new program by the nonprofit Central Texas Table of Grace. Unlike the new program, Central Texas Table of Grace only provides emergency shelter services to children and teens in the foster care system. Founder and CEO Stacy Johnson said the purpose of Grace365 is to offer stability to youth who are aging out while connecting them with all of the services available to them.
"Foster kids in Texas get free college, they get all kinds of different services that they can utilize, but nobody is really telling them how to do it and they're kind of falling through the cracks when they age out. A lot of them become homeless," Johnson said. "I'm just trying to prevent that from happening so that we can give them a place to transition."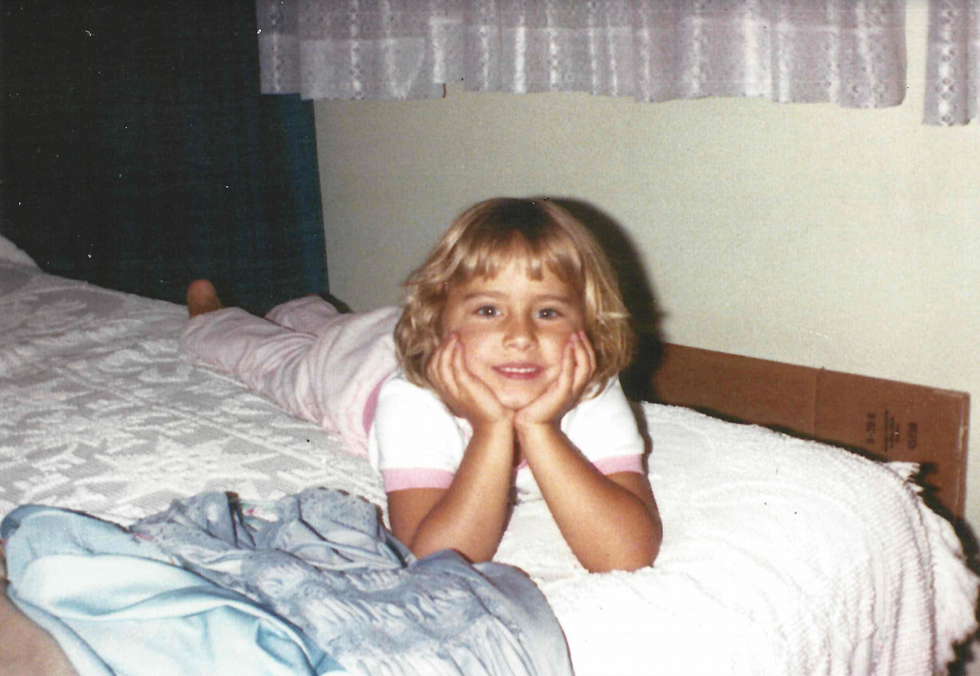 At a young age Stacy Johnson entered the foster care system where she experienced the difficulties of transitioning out of the system. (Stacy Johnson)
Johnson, a Round Rock resident, knows all about the perils of aging out of the foster care system. She entered foster care at age 2 and emancipated at age 16 only to find herself struggling to make ends meet. She recalls days when the only thing she would eat was a $1 spicy chicken sandwich from Carl's Jr., purchased with any spare change she could manage to scrape together from under her couch cushions.
"I didn't know how to cook, I didn't know how to buy groceries, I didn't know how to budget," Johnson said. "Just buying a soda if I wanted was a luxury because you literally are down to pennies. I feel like I was saved by the grace of God so many times."

As an emergency shelter, Johnson's Central Texas Table of Grace is not allowed to house youth past their 18th birthday. Johnson said it was "heartbreaking" watching children turn 18 and have nowhere to go.
"Once they age out, the people that will help them are the sex trafficker and the drug dealer and the pedophile. It's almost like they have a target on their heads," Johnson said. "Once they become homeless or something goes wrong, it's really hard to get them back."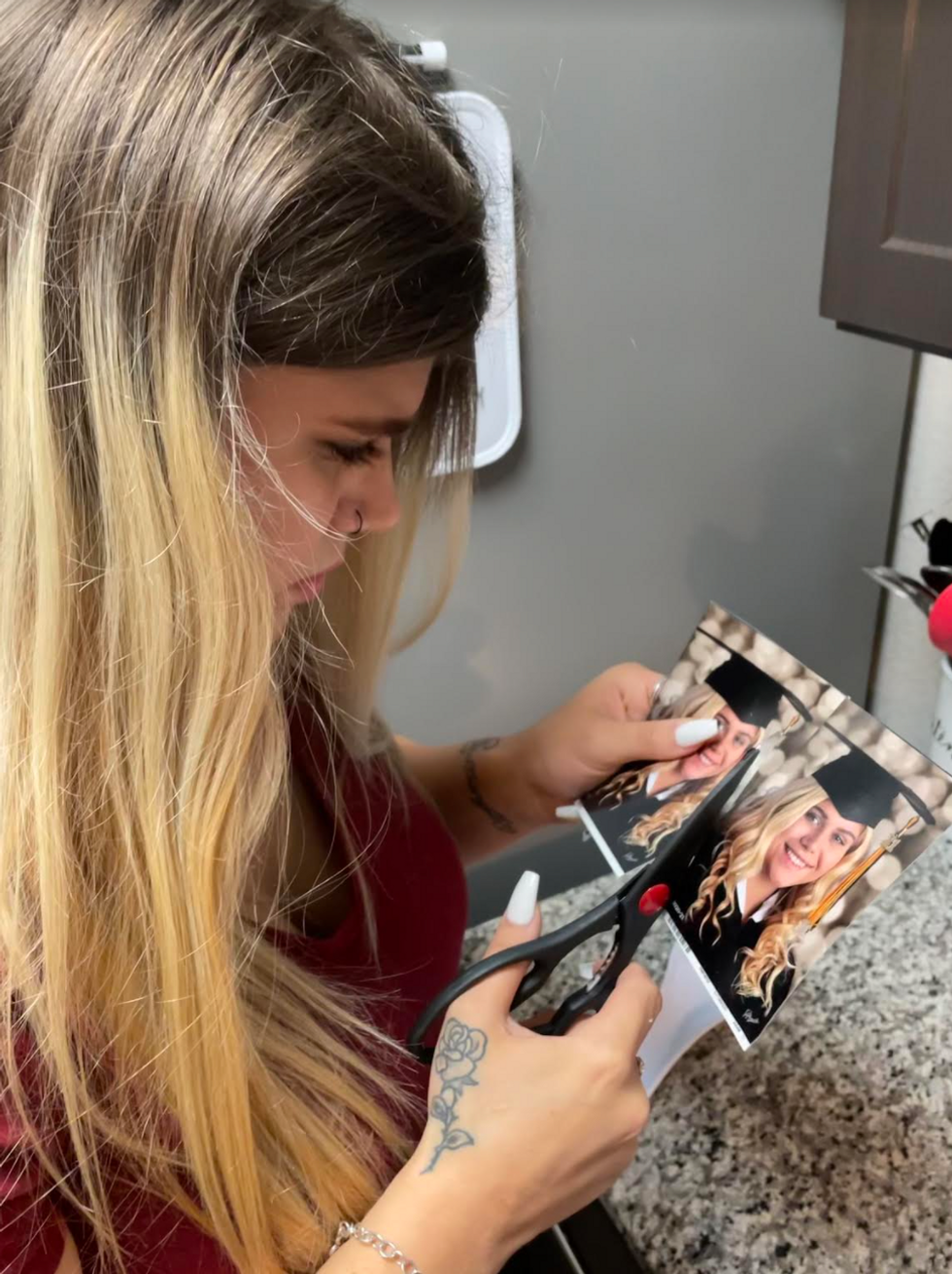 Shaunna Contreras cuts one of her graduation portraits for Stacy Johnson. (Kristin Finan/Austonia)
For Contreras, being part of Grace365 brings her full circle—she also spent three months in Johnson's shelter two years ago.
She now works as a caregiver at a retirement home and moved into her new apartment three weeks ago. She ultimately wants to be a phlebotomist and hopes to start college in the fall.
"Sometimes I'm very hard on myself, and I tell myself, 'You can do better.' But I'm proud of myself," Contreras said. "I'm proud of where I've gotten, because I didn't think I would get this far."
"I'm really proud of you, too," Johnson said.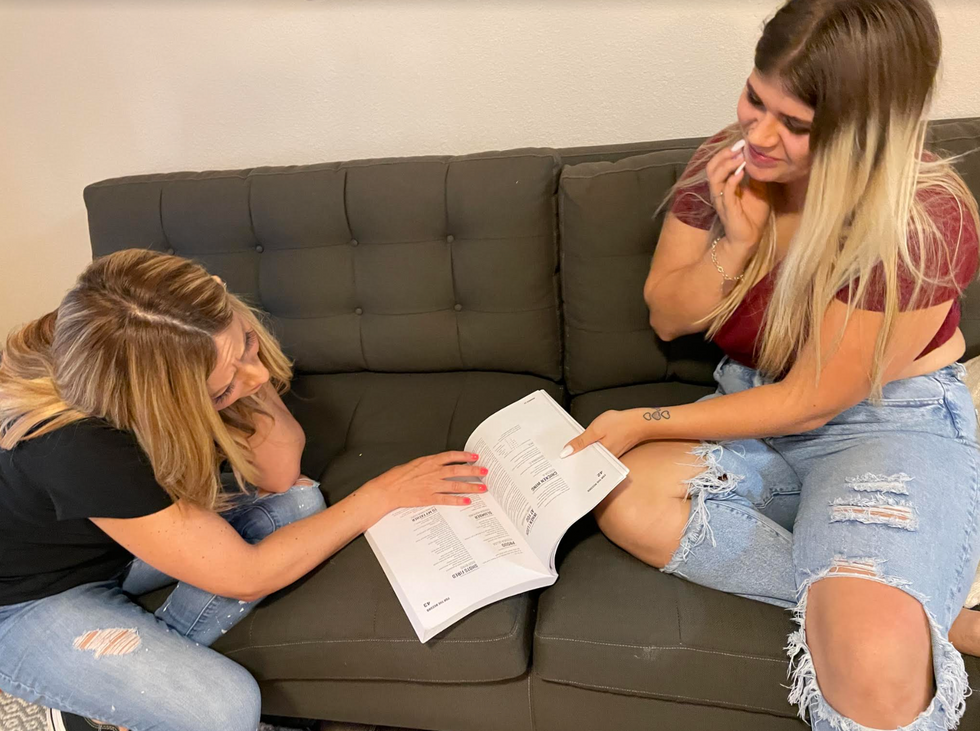 Stacy Johnson, left, reads poetry written by Shaunna Contreras in Contreras' new apartment. (Kristin Finan/Austonia)
Johnson said her hope is that participants be financially independent a year to 18 months after starting the program but that Grace365 will evaluate apartment funding on a case-by-case basis. The program currently funds three apartments but plans to quickly add more and has a long-term goal of creating a tiny home village for youth who are aging out.
As for advice to anyone going through a hard time?
"Never give up," Contreras said. "Don't feel like it's the end, because it's not."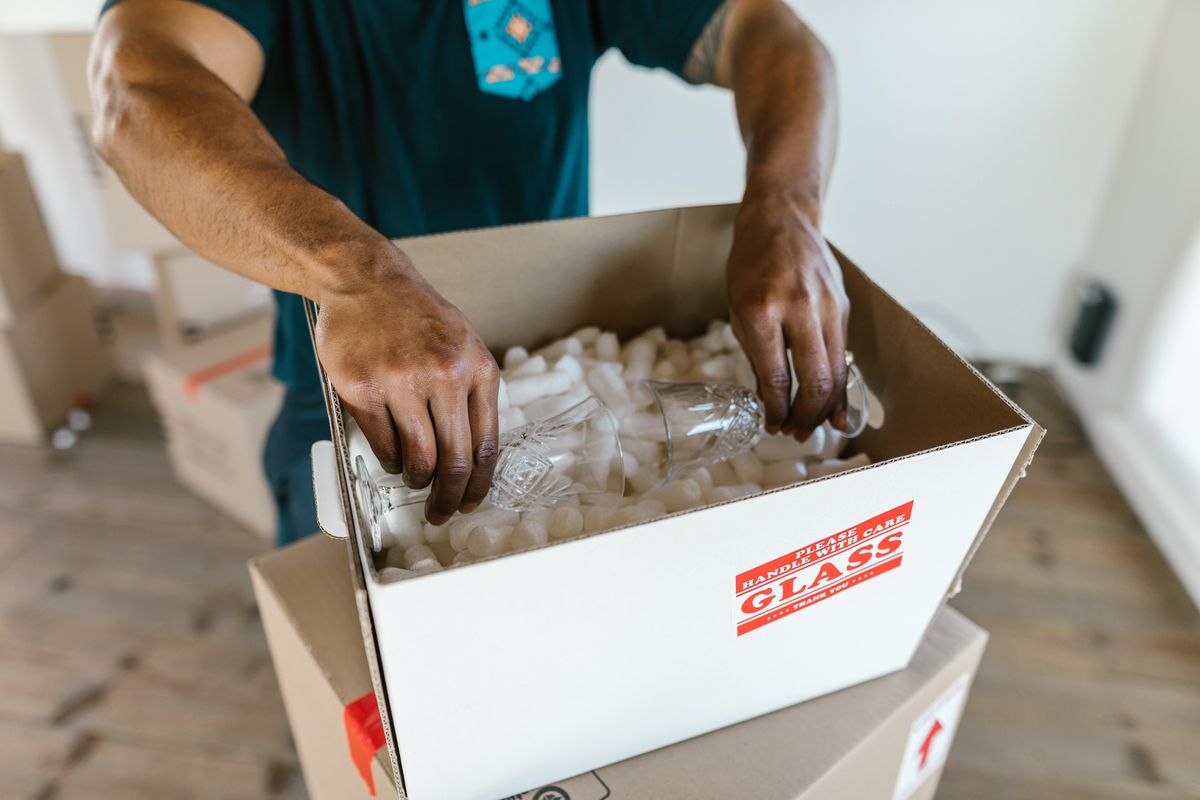 Introverts and personal space lovers may not want to make the move to Austin anytime soon: The Texas capital saw a bigger increase in one-bedroom rent prices than almost any other U.S. city in April, according to a Rent.com report.
Austin's one-bedroom rent has more than doubled—a 112% increase—from April 2021 to 2022, the report said. Only Oklahoma City saw a higher year-over-year increase with a 133% jump.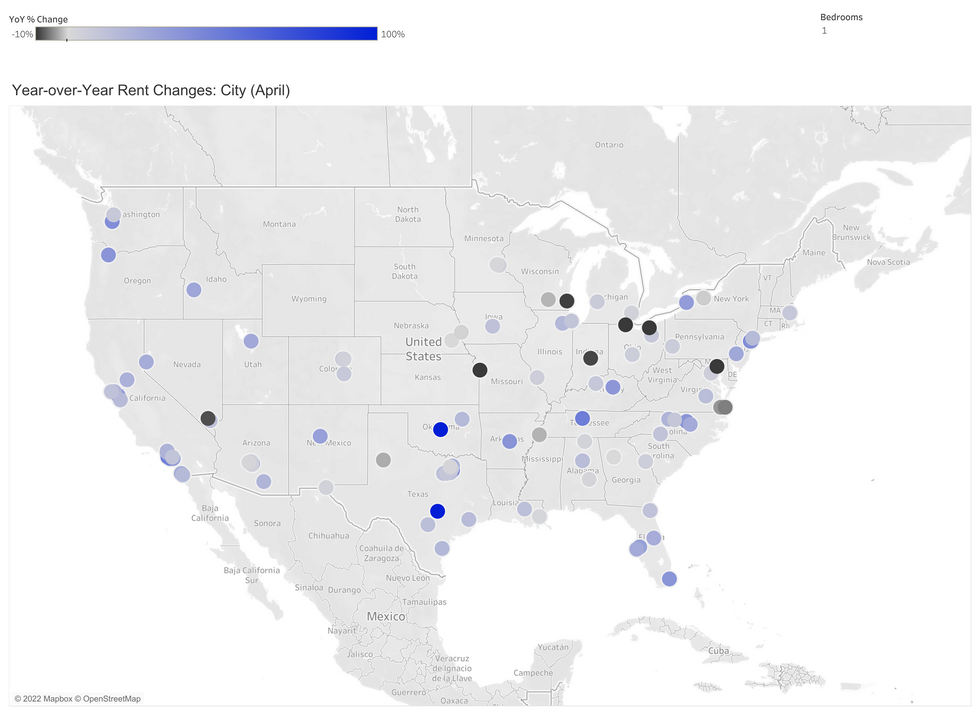 Austin also had the fourth-highest increase in two-bedroom rent, with a 50% increase in the past year. The city joined a nationwide trend where rents were up 8.3% year-over-year across the U.S, a trend exacerbated by a 6.2% increase in inflation in the same time period.
But "not everyone is experiencing inflation the same way," Redfin Deputy Chief Economist Taylor Marr said in the report, and a brunt of the load has gone to cities with more move-ins. While over 90% of state rental markets increased in the last year, that jump was seen most in Sun Belt states, including Texas, Arizona and Florida.
Even with breakneck increases in rent, however, Austin's rent prices still haven't cracked the top 10: the city's one-bedroom apartments are the 12th most expensive in the nation with an average price of $2,918. Meanwhile, its two-bedrooms fall behind Texas cities Frisco, Dallas and Plano and come out 34th on the list with a $2,302 average monthly rent.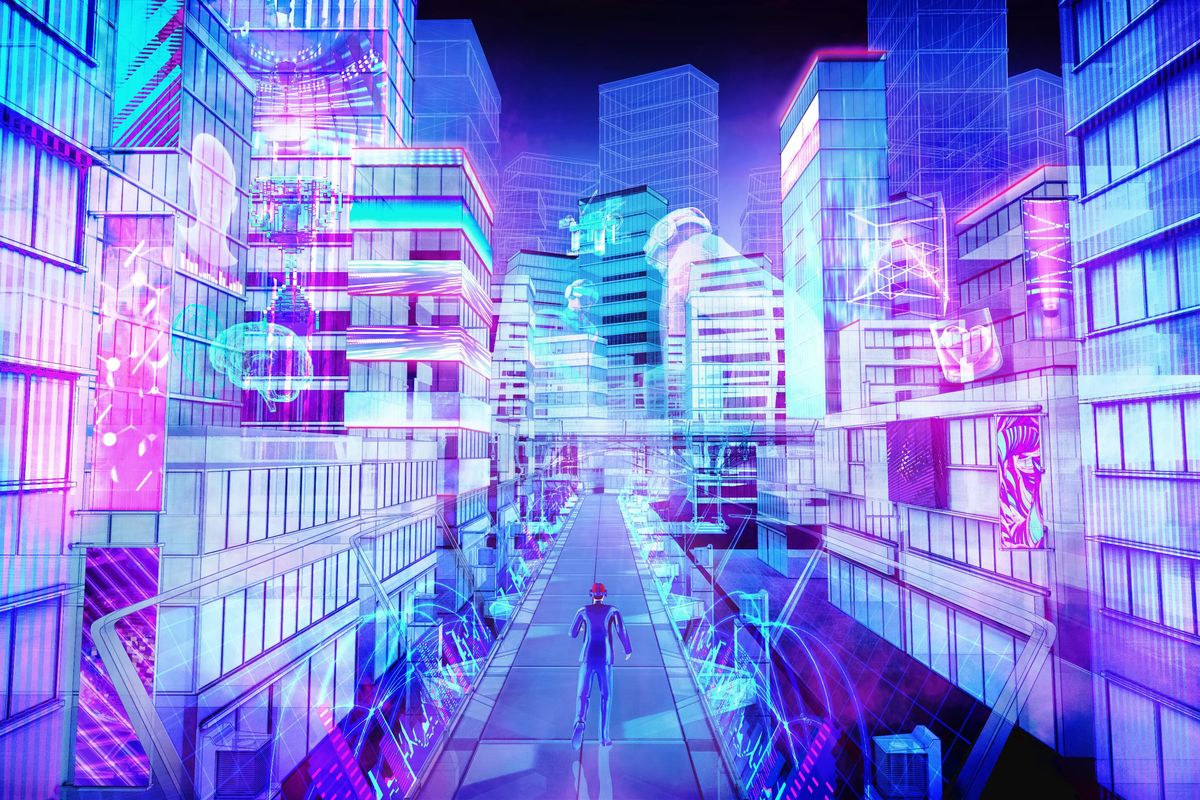 If the idea of the metaverse makes you feel more scared than excited, you're not alone.
In a recent poll on the metaverse, a third of respondents leaned toward feeling more scared about it. It's a response fitting for a tool that's in its infancy stages, where it's not uncommon for some to find it elusive or irrelevant, or require a virtual reality headset.
Amber Allen, founder of metaverse company Double A, has noticed these concerns. Now with the Austin-based company, she's working on advancements in the metaverse, which may see progress in business use before it becomes mainstream in the general public. But getting to that point involves demystifying misconceptions over it, like that we'll all put a headset on and avoid real life.
"A lot of people are talking about the metaverse and like what it could be in 10 or 30 years. And they're not talking a lot about what it is right now. And I think that's what scares people and confuses them," Allen told Austonia. "I'm just very passionate about what is the metaverse now. It's the next wave of the internet. No, you don't need to wear a VR headset."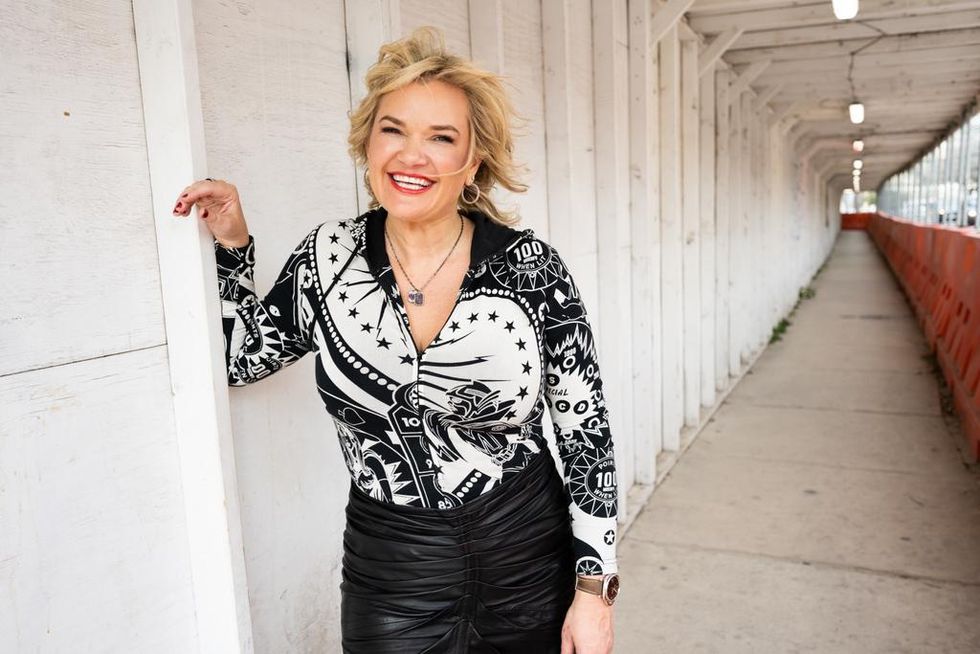 (Amber Allen/Twitter)
She broke this down last week in Forbes, writing about what is hype versus what's actually happening with this phase of the internet.
Allen sees how eventually, the metaverse could become a part of how we play and interact. But before the Metaverse extends to the average consumer, many predict that it will be popular in business first.

It's why some think Microsoft may have an edge over Facebook turned Meta in the industry. And why Allen has designed for work that's 3D, interactive and business to business, garnering interest from companies like General Mills, Dell and Chanel.
She points to how many workers now prefer a hybrid work environment, but says the business tools are not there right now. It's not just within the workplace, however. Double A also offers tools for boosting sales and generating brand engagement through activities like watch parties and meet and greets.
With companies like Allen's, corporate metaverse use could see wider adoption. Double A has hired 13 people this year, adding to the ranks of nearly 30 employees plus dozens of contractors. Some are remote workers outside of Texas while others use the office in East Austin with graffiti art that includes popular gaming figures like Zelda and the Mario Brothers.
Allen takes great pride in working in her home state, saying that she'd like to be a great ambassador for Austin. She said she wants people new to the city to feel welcome. She has meet ups from time to time so that new people who have moved in can get face time with others who have been in Austin for a while.
Still, her work is bound to extend outside of Austin as she aims to create products that will have global reach.
"I want to change the world," Allen said. "You got to think localized. If I'm creating something, how does this work for Europe? How would this work for Asia? How can they build on things?"