Get connected with our daily update
It could be the pictures on the wall that perfectly reflect her personality. Or the full kitchen where she recently cooked up steak, asparagus and mashed potatoes for dinner.
But if 18-year-old Shaunna Contreras had to pinpoint her favorite thing about her new apartment, it would be the balcony, where she loves to sip her morning coffee while listening for the crickets and frogs that inhabit the creek below.
---
It's a tranquil and unexpected new phase for Contreras, who spent two years in foster care before aging out at 18 into a situation she called "hopeless." But thanks to a new program called Grace365 that funds apartments for aging out foster youth ages 18-22, Contreras now has support, and a safety net, as she transitions into adulthood. Grace365 also pays participants' bills, helps them get driver's licenses and offers twice-monthly stipends so they can purchase items such as groceries and clothing.
Contreras said walking into her own apartment for the first time was "unreal." "I just couldn't believe it," she said. "I was beyond grateful."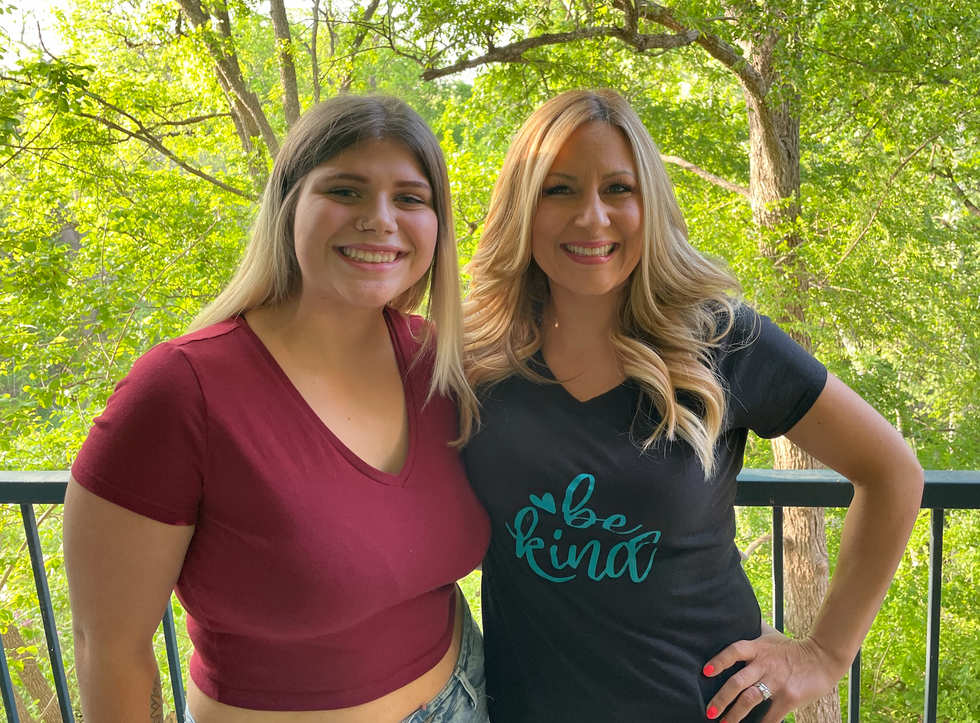 Stacy Johnson, right, with Shaunna Contreras on the porch of Contreras' apartment in Round Rock. (Kristin Finan/Austonia)
Grace365 is a new program by the nonprofit Central Texas Table of Grace. Unlike the new program, Central Texas Table of Grace only provides emergency shelter services to children and teens in the foster care system. Founder and CEO Stacy Johnson said the purpose of Grace365 is to offer stability to youth who are aging out while connecting them with all of the services available to them.
"Foster kids in Texas get free college, they get all kinds of different services that they can utilize, but nobody is really telling them how to do it and they're kind of falling through the cracks when they age out. A lot of them become homeless," Johnson said. "I'm just trying to prevent that from happening so that we can give them a place to transition."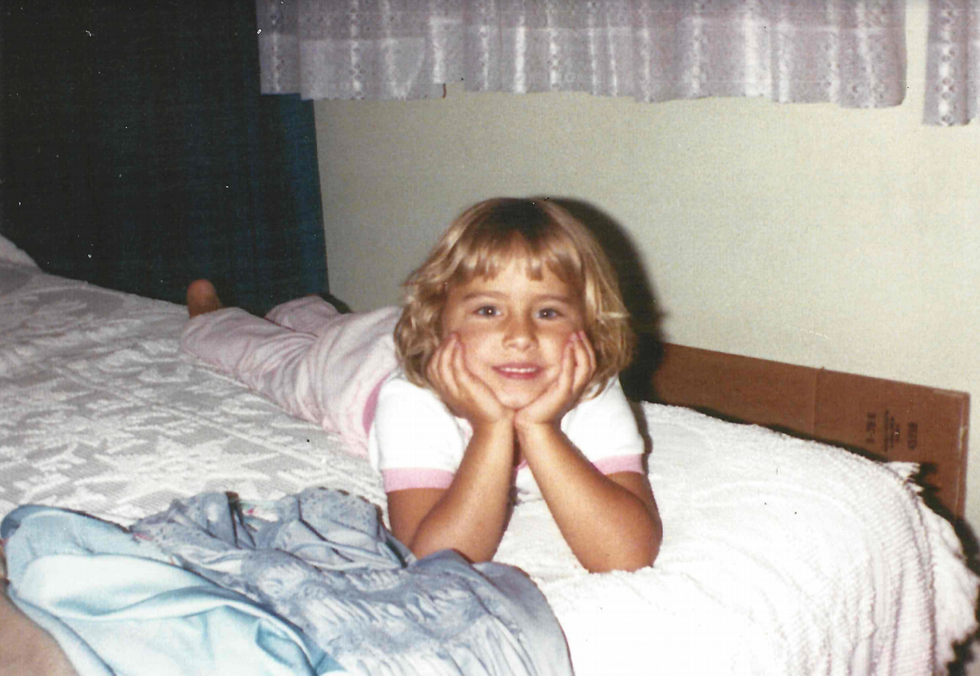 At a young age Stacy Johnson entered the foster care system where she experienced the difficulties of transitioning out of the system. (Stacy Johnson)
Johnson, a Round Rock resident, knows all about the perils of aging out of the foster care system. She entered foster care at age 2 and emancipated at age 16 only to find herself struggling to make ends meet. She recalls days when the only thing she would eat was a $1 spicy chicken sandwich from Carl's Jr., purchased with any spare change she could manage to scrape together from under her couch cushions.
"I didn't know how to cook, I didn't know how to buy groceries, I didn't know how to budget," Johnson said. "Just buying a soda if I wanted was a luxury because you literally are down to pennies. I feel like I was saved by the grace of God so many times."

As an emergency shelter, Johnson's Central Texas Table of Grace is not allowed to house youth past their 18th birthday. Johnson said it was "heartbreaking" watching children turn 18 and have nowhere to go.
"Once they age out, the people that will help them are the sex trafficker and the drug dealer and the pedophile. It's almost like they have a target on their heads," Johnson said. "Once they become homeless or something goes wrong, it's really hard to get them back."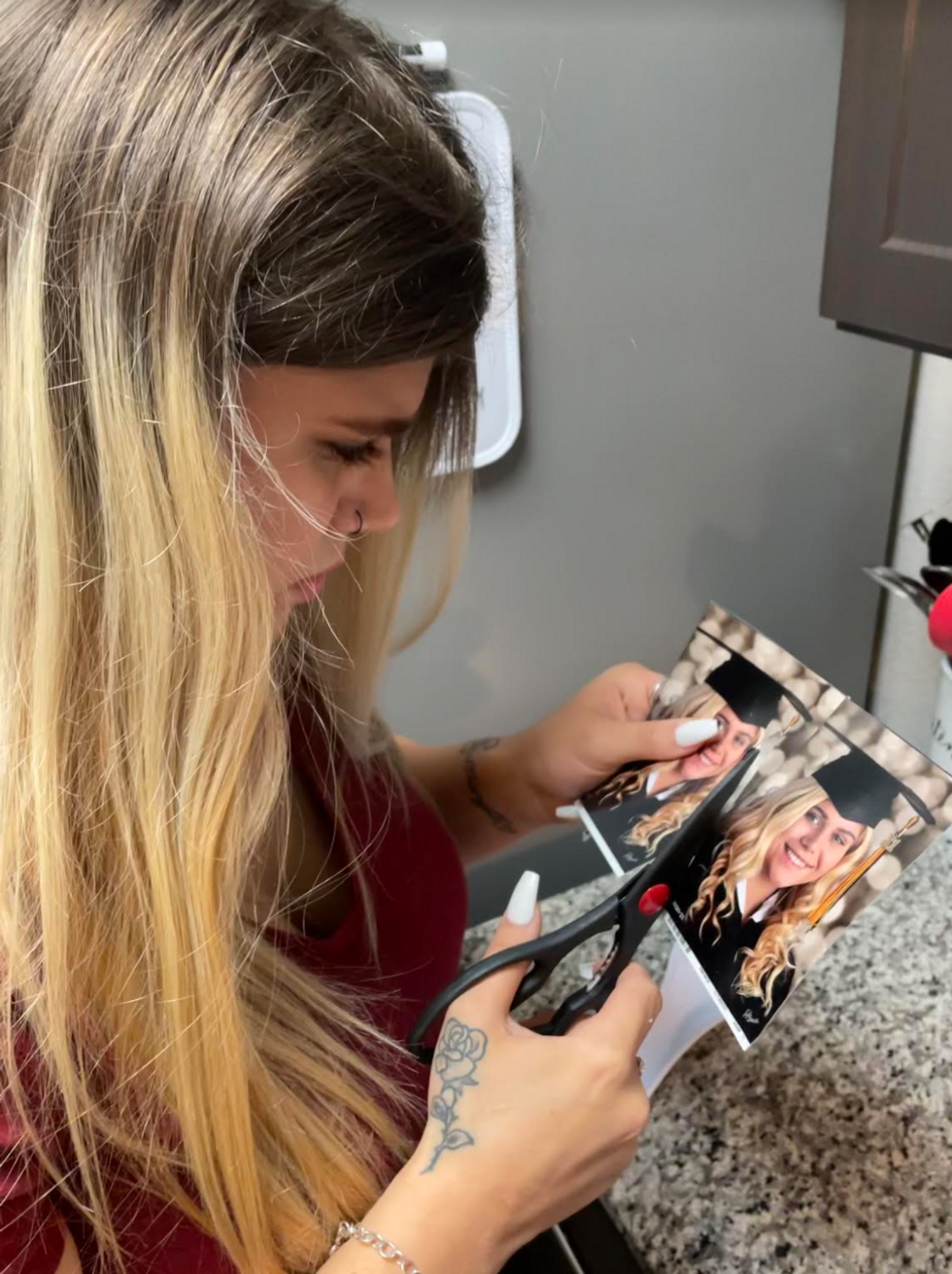 Shaunna Contreras cuts one of her graduation portraits for Stacy Johnson. (Kristin Finan/Austonia)
For Contreras, being part of Grace365 brings her full circle—she also spent three months in Johnson's shelter two years ago.
She now works as a caregiver at a retirement home and moved into her new apartment three weeks ago. She ultimately wants to be a phlebotomist and hopes to start college in the fall.
"Sometimes I'm very hard on myself, and I tell myself, 'You can do better.' But I'm proud of myself," Contreras said. "I'm proud of where I've gotten, because I didn't think I would get this far."
"I'm really proud of you, too," Johnson said.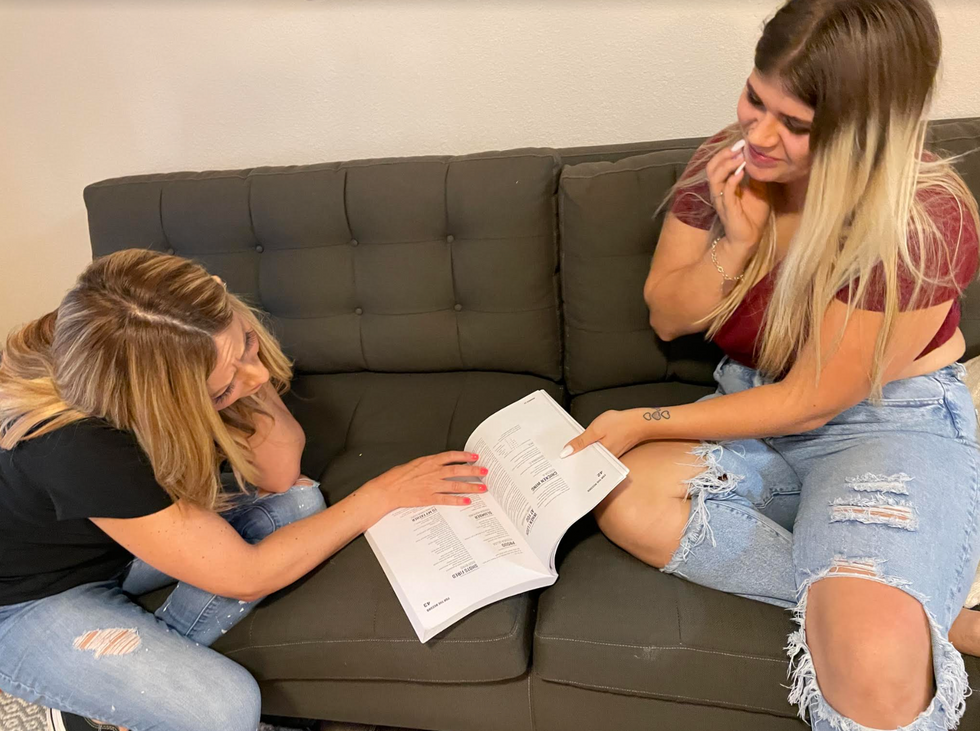 Stacy Johnson, left, reads poetry written by Shaunna Contreras in Contreras' new apartment. (Kristin Finan/Austonia)
Johnson said her hope is that participants be financially independent a year to 18 months after starting the program but that Grace365 will evaluate apartment funding on a case-by-case basis. The program currently funds three apartments but plans to quickly add more and has a long-term goal of creating a tiny home village for youth who are aging out.
As for advice to anyone going through a hard time?
"Never give up," Contreras said. "Don't feel like it's the end, because it's not."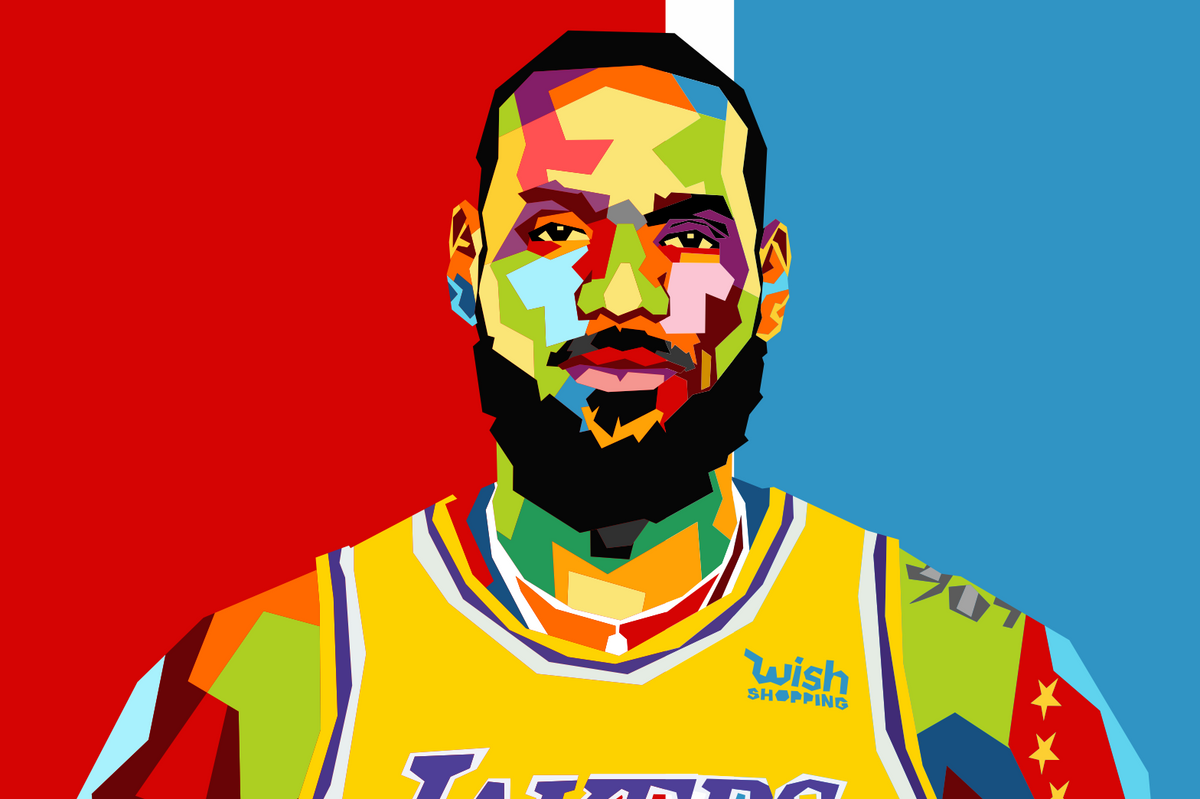 Shutterstock
It's not on the level of LeBron signing with the Spurs, but who knows, maybe you'll see him at Guero's one day, having a Rob's Especial marg and a No. 1 dinner?
LeBron James, Draymond Green, Kevin Love, LeBron's business partner Maverick Carter, and a bunch of other sports-related investors are buying a Major League Pickleball expansion franchise.
Oddly, MLP teams aren't associated with places, so at this point it's just "an expansion team."
But Major League Pickelball is based in Austin, created, according to the Austin Business Journal, by Dreamland and Richard's Rainwater owner Steve Kuhn.
League investors include familiar Austin names like C3 Presents founders Charles Attal and Charlie Walker, Parsley Energy founder and partial Austin FC owner Brian Sheffield, Silicon Labs Chairman Nav Sooch, and pickleball enthusiast Brené Brown.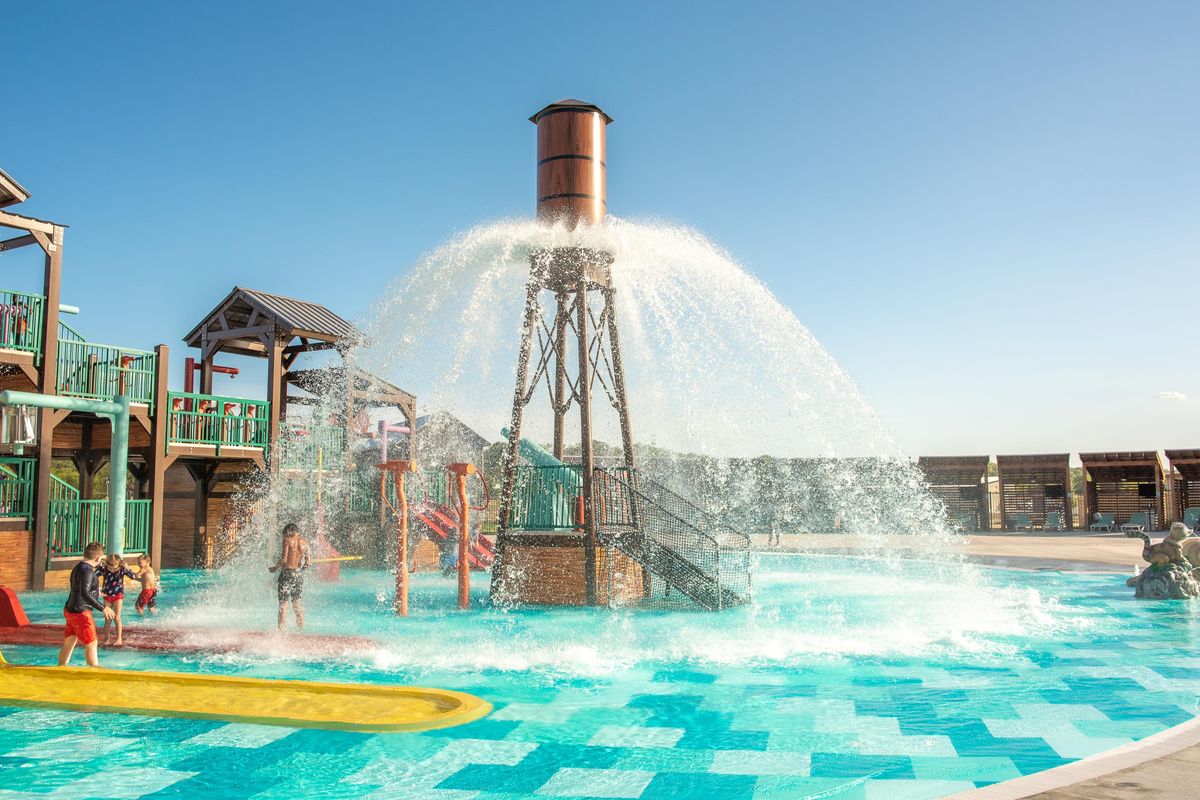 Camp Fimfo Waco
Camp Fimfo Waco, a brand new camping resort, is kicking off football and fall camping season in style! With top-notch amenities, premium accommodations, and 10 weekends of fall fun, there's no better place to have a fall camping getaway, especially if you're a Baylor football fan!
Fall promises to be a one-of-a-kind camping experience. From Sept. 16 to Nov. 24, weekends will be packed with fall-themed activities, including special Halloween weekends in October. Campers can enjoy activities like fall crafts, campground trick-or-treating, costume contests, site decorating, outdoor movie nights, and more!