Get connected with our daily update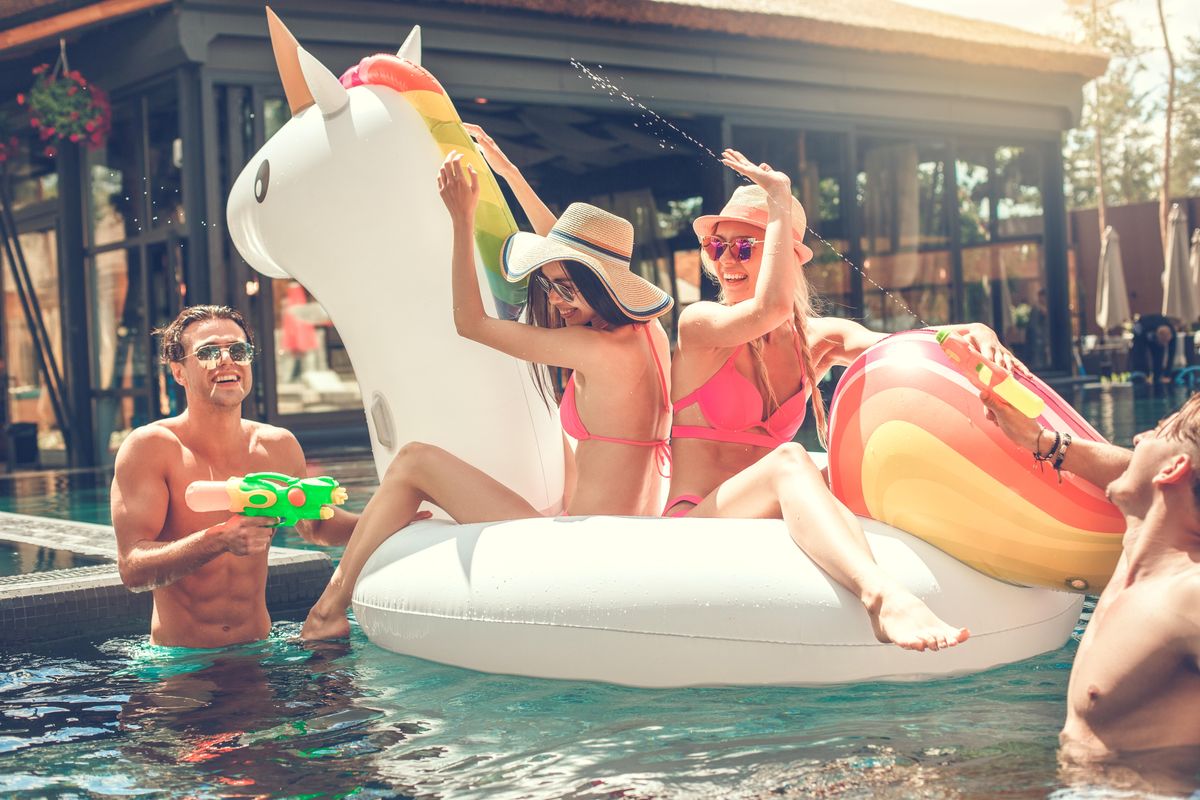 Airbnb is moving to make its COVID-induced ban on house parties permanent—but from the affordable housing shortage to "Under 25" bans, the short-term rental service may be losing its shine in Austin.
---
In 2019, the company moved to prohibit "open-invite" parties that were advertised on social media and "chronic party houses." By 2020, its ban broadened to all parties and events "until further notice," which was officially coded into policy Tuesday.
From August 2020 to January 2022, Airbnb denied over 48,000 reservations in Texas from serial party offenders, and around 3,300 reservations were declined through the "Under 25" system in Austin.
For some Austinites, the party ban may be the last straw.
But Airbnb has already caught plenty of flack for its possible contributions to the nation's housing shortage.
In Austin, short-term rentals are required to be registered through the city. And while the city reports around 1,900 rental units in the rental registry, according to city demographer Lila Valencia, data collection site Inside Airbnb has tracked close to 12,000 in the area.
Inside Airbnb founder Murray Cox said that too many Airbnbs in Austin could shrink the available housing market.
"If the housing units (have) been taken off the market, that's displacing people, it's making housing more scarce. And it's probably driving the cost of housing up," Cox told Austonia.
Short-term rentals could also eat into new housing in Austin, from apartment buildings to accessory dwelling units on single-family properties.
"If new housing has been built, and it's being tied to Airbnb, that's also really just servicing the tourism industry as opposed to the housing needs of the city," Cox said.
Because a large portion of its customers are tourists, Airbnbs may also tend to crowd around desirable areas, such as downtown or South Congress. South Congress's average rent now rivals New York City, according to Austin Business Journal.
"When that happens, you're taking away housing units in an already densely-populated area where there is more of a shortage of housing," Valencia said. "And so then the people who historically once lived there are no longer able to afford to live there, and the unit itself isn't even going to somebody who could afford to rent it on a more permanent basis, but rather to people who are coming in and visiting for a weekend or two."
Despite the pandemic—and growing frustration among homeowners and renters—Airbnb saw a record year in 2021. But two of Airbnb's billionaire founders have quietly sold $1.2 billion in company stock in the last year, a possible premonition of what's to come.
And while some have created an Airbnb "empire"—one company owns 338 available listings in Austin—many priced-out Austinites are fed up with big investors' influence in the tight housing market.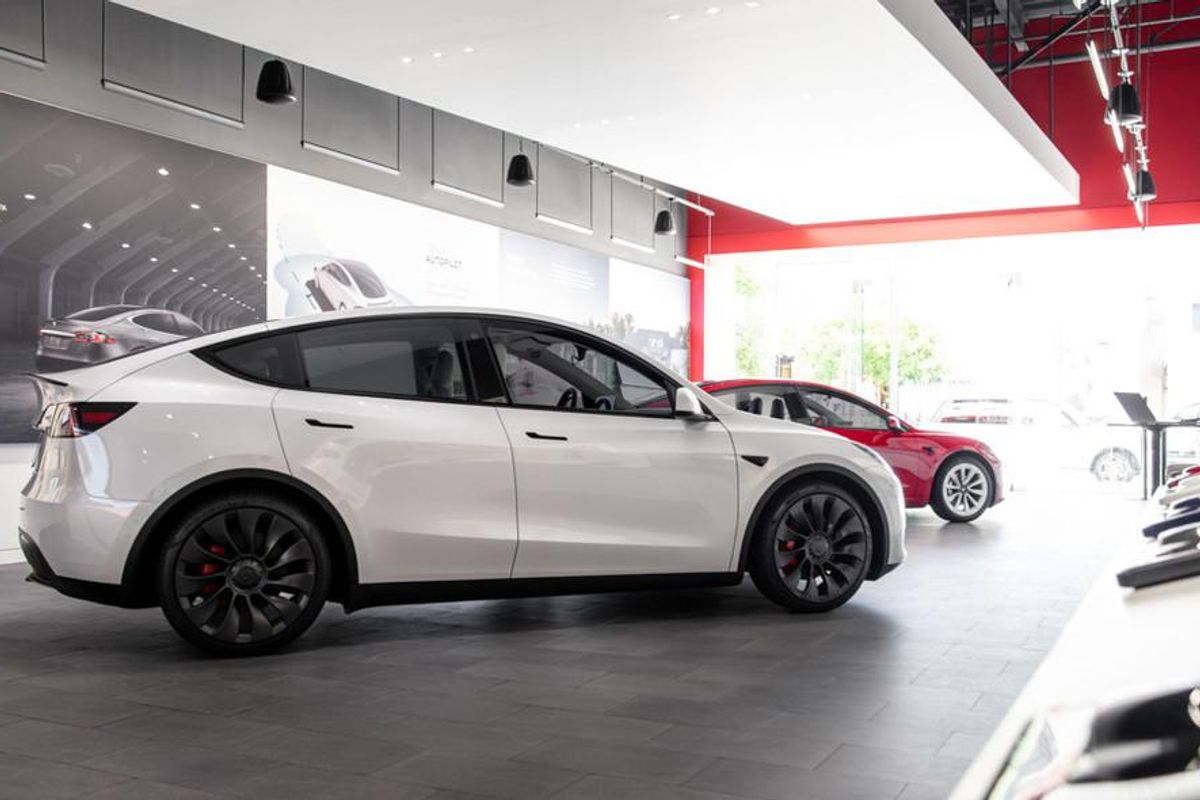 Tesla's Austin presence is becoming even greater as the automaker plans for a nearly 52,000-square-foot showroom in northeast Austin.
A filing with the Texas Department of Licensing and Regulation reveals Tesla will have the dealership at 2323 Ridgepoint Drive, near the intersection of 290 and 183. It'll serve as Tesla's fourth Austin showroom once it reaches its expected completion in February next year.
Boyd Watterson Asset Management is listed as the owner of the one story building that will undergo renovations and alterations totaling $1.5 million. Illinois-based Chipman Design Architecture is listed as the design firm.
Tesla's other Austin showrooms include one at the Domain, another off of Research Boulevard in northwest Austin and at The Yard in South Austin. The site on St. Elmo Road was built just last year with an estimated $2.5 million price tag.
News of the showroom comes shortly after Tesla applied for expansions at its headquarters in southeast Travis County. According to filings, Tesla may build a 500,000-square-foot building for two general assembly lines at Giga Texas.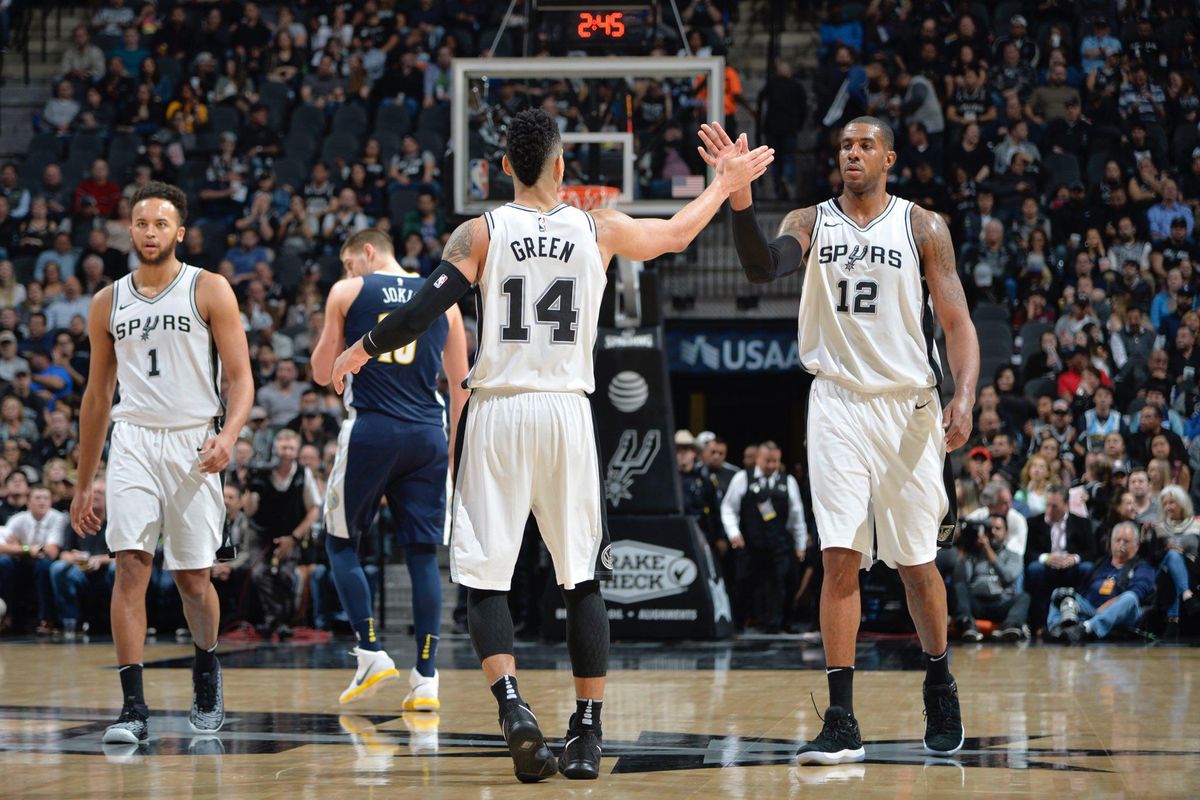 Now's your chance to see a Spurs game without a trip to San Antonio.
The 2022-23 NBA schedule has been released and it includes the "I-35 Series," with two games at The Moody Center April 6 and April 8. For the first game, the Spurs will be playing the Portland Trail Blazers and the next will be against the Minnesota Timberwolves.
Season ticket holders can secure their seats on Sept. 21 and all other tickets will go on sale Sept. 28.
The Spurs already have a significant Austin presence both through their minor league affiliate, the G-League Austin Spurs, and its ownership, which announced Austin billionaire Michael Dell as a new "strategic partner" in June 2021. You'll also see a new logo on this season's jersey: Austin-based fin-tech company Self Financial.
During a May Bexar County commissioner's meeting, The San Antonio Spurs were approved in a 3-2 vote to move some of its games out of San Antonio and its current home stadium, the AT&T Center. The plan came as a way to boost revenue and cater to its far-reaching fan base.
By the 2023-2024 season, two games will be allowed within 100 miles of AT&T Center as part of the two-year "pilot program." Bexar County Judge Nelson Wolff said those games could take place in the Alamodome or San Marcos but that Austin would likely be the top contender.
The multi-purpose stadium in San Antonio has a 65,000 capacity, which the team says could allow them to break an attendance record for an NBA regular season game.
While some have taken their coming Austin games as a sign of a future move for the Spurs, the team was quick to shut down those rumors.
The team, which is celebrating 50 years in San Antonio after relocating from Dallas, said it is not looking for an exit but made the plans for games in other cities after stumbling sales amid the pandemic.

While average home attendance plummeted to 27th among the 30 NBA teams this season, the team has a pricey non-relocation agreement through the 2031-2032 season and has recently embarked on a $500 million mixed-use facility in San Antonio's La Cantera area.
The Spurs will also have a game in Mexico City on Dec. 17 and a Jan. 13 game at the Alamodome. Tickets for those go on sale Sept. 10 and Sept. 1, respectively.