Get connected with our daily update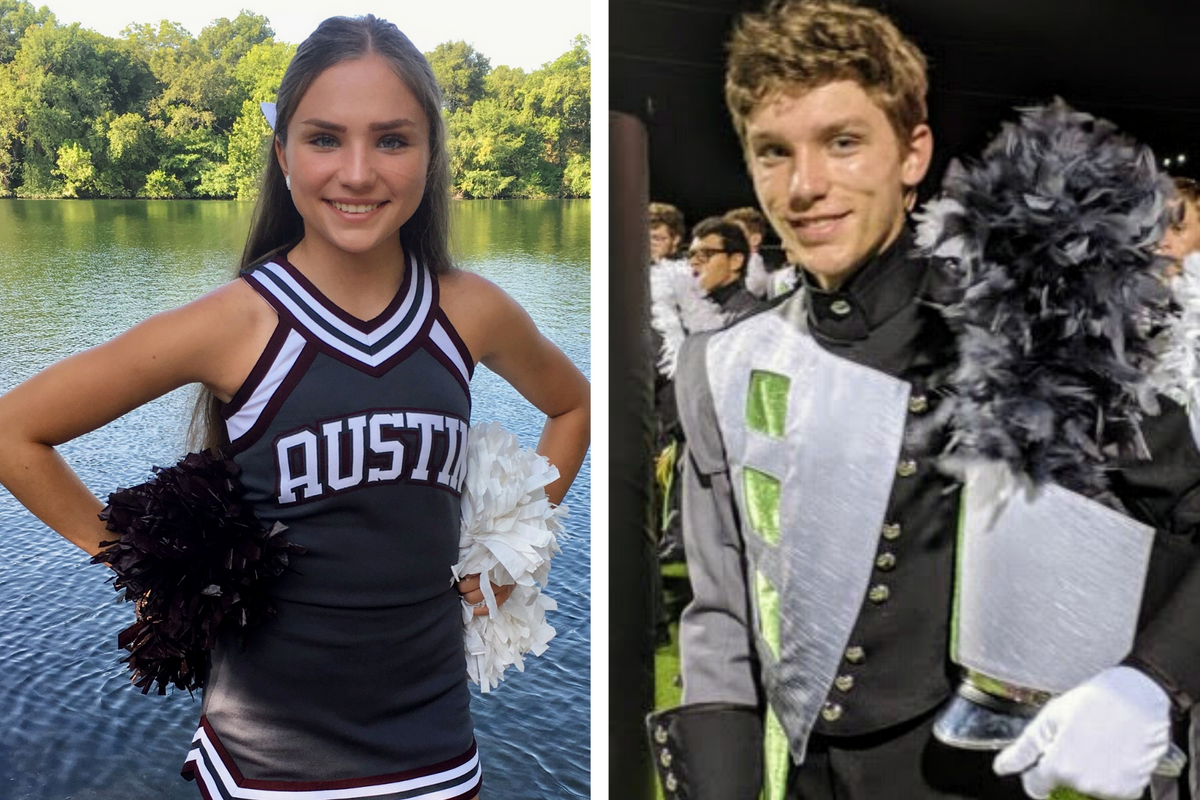 (Sheryl and Dean Jett)
After six months out of the classroom, Austin ISD parents are still seeing their children miss out on vital social interactions even as some returned to schools this week.
---
Sheryl and Dean Jett have twin seniors at Austin High School. Their son is the lead drum major of the marching band, which had their season scrapped, and their daughter is in cheer, which has been holding outdoor practices for a few weeks now but has seen its season limited.
"It is sad not to see our kids in the full capacity of their roles this year. There is no going back, this is it," Sheryl said.
The Jetts' kids have handled the shift to virtual learning pretty well, but what their kids are not getting is the social interaction that is important at that age, Sheryl said.

A study from John Hopkins University supports parents' concerns that schools are much more than a place for delivering educational content and recognizes that students will come back with not only educational setbacks but also setbacks in their social and emotional skills.
AISD began the early phases of reopening campuses this week. Beginning with up to 25% capacity, students in prekindergarten, kindergarten, sixth and ninth grades returned to school buildings for the first time since March.
In a district survey with over 54,000 respondents, 57% of families with elementary aged children and over 70% of middle and high schoolers said they will continue virtually.
On Monday, 104 teachers were absent for in-person teaching, according to an AISD spokesman. Despite being back in session, Education Austin—the union that represents over 3,000 AISD staff members—has requested the district continue remote teaching this fall, and continues communication with the district to find better alternatives.
The Jetts said they would like to send their kids back to school, but plan to wait until the school experience more closely resembles a "normal day," which includes kids working directly with their teachers and changing classrooms. Under the reopening plan, the Jetts' kids aren't eligible to return to campus until Oct. 26, since seniors are among the last group to return.
Students who returned to classes this week are restricted to a single classroom all day, participating in their individual Zoom classes. The Jetts' son would be unable to participate in his daily band class, which includes practicing an instrument during his Zoom meeting due to the disruption for other students in the class.
"Our kids would rather stay home, no mask, with the freedom to move around and participate in both their regular and extracurricular classes," the Jetts said; adding there's also the benefit of having snacks whenever they want.
AISD has been one of the last local districts to reopen in-person, which has prompted some criticism from parents. However, other area districts are taking similar approaches with Round Rock ISD phasing in students, and Del Valle ISD and Eanes ISD giving students the option to choose to stay remote if they like.
"I travel around the state for my work, and I see other schools are back in session, at least it seems that way. I'm not sure why AISD has been slow when other districts are moving forward," Dean said.
Other families, however, feel that their kids will rebound despite the social setbacks caused by the pandemic.
In south Austin, Ismael Flores and his wife are also navigating through the learning shift. They currently have two kids enrolled at AISD, a third-grade daughter at Cunningham Elementary, and a son, who is a senior at Crockett High School. Flores also has two older children, one of whom is attending college online.
"I don't think my kids have missed out on their education. We are fortunate to have technology," Flores said. "My daughter has speech therapy, and it feels like she and her teacher didn't miss a beat. As a parent, that felt good."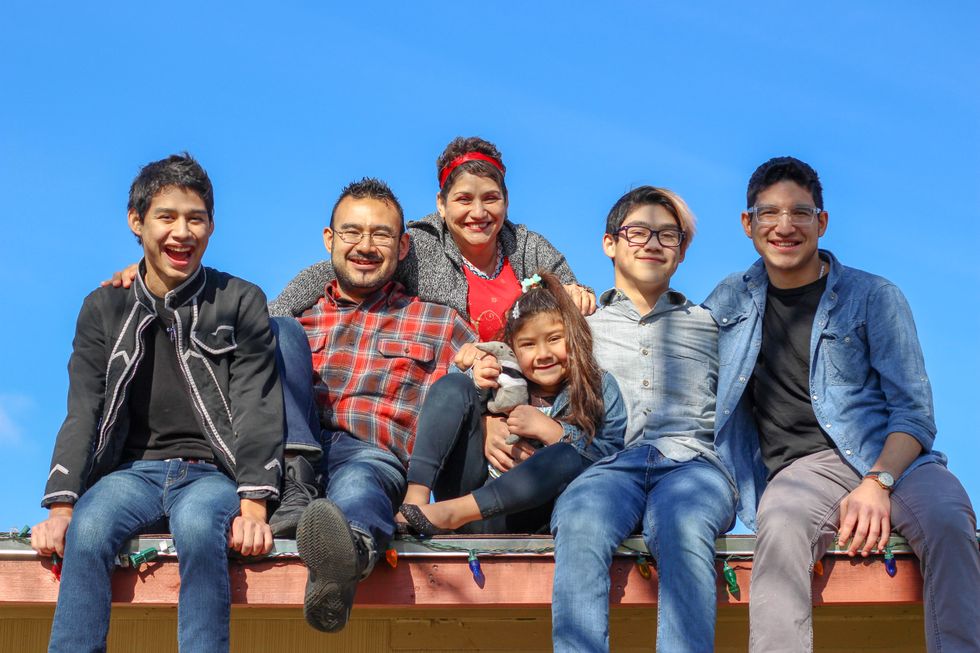 (Ismael Flores)
He knows some families are struggling and feels fortunate that his wife is a stay-at-home parent, and his job—as a pastor at South Austin Church—offers flexibility allowing him to help out at home.

Flores said while he's sad his son is missing out on the experience of his final high school year, he feels that the district and its teachers are better prepared this time around than when the pandemic hit Austin in the spring.
After some back-and-forth, the Flores family made the tough decision to return to in-person school this week, and their senior will participate in the hybrid model—which includes attending in-person two days, and remotely the other three days of each week.
Flores, who said they have been very open with their kids about COVID, likes that families can opt out of the district plans at any time. They have reminded their kids to think about others when they attend in-person classes, and have talked through safety protocols. He also said his family's interactions with teachers have been great.
"(The district) is doing the best they can with the situation they have. We won't really know how it goes until the rubber meets the road. Let's give our teachers and administrators some grace and encouragement—this is new for everyone," Flores said.
More: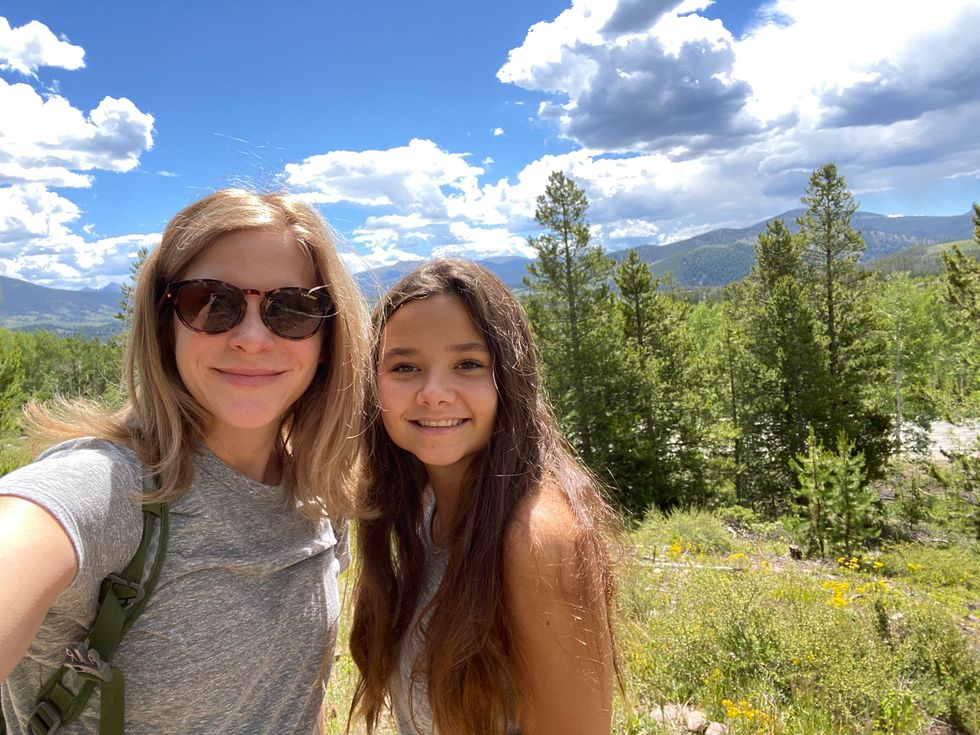 To go or not to go? Austin high schoolers weigh threat of COVID against more isolation as school year nears(Kate Volti)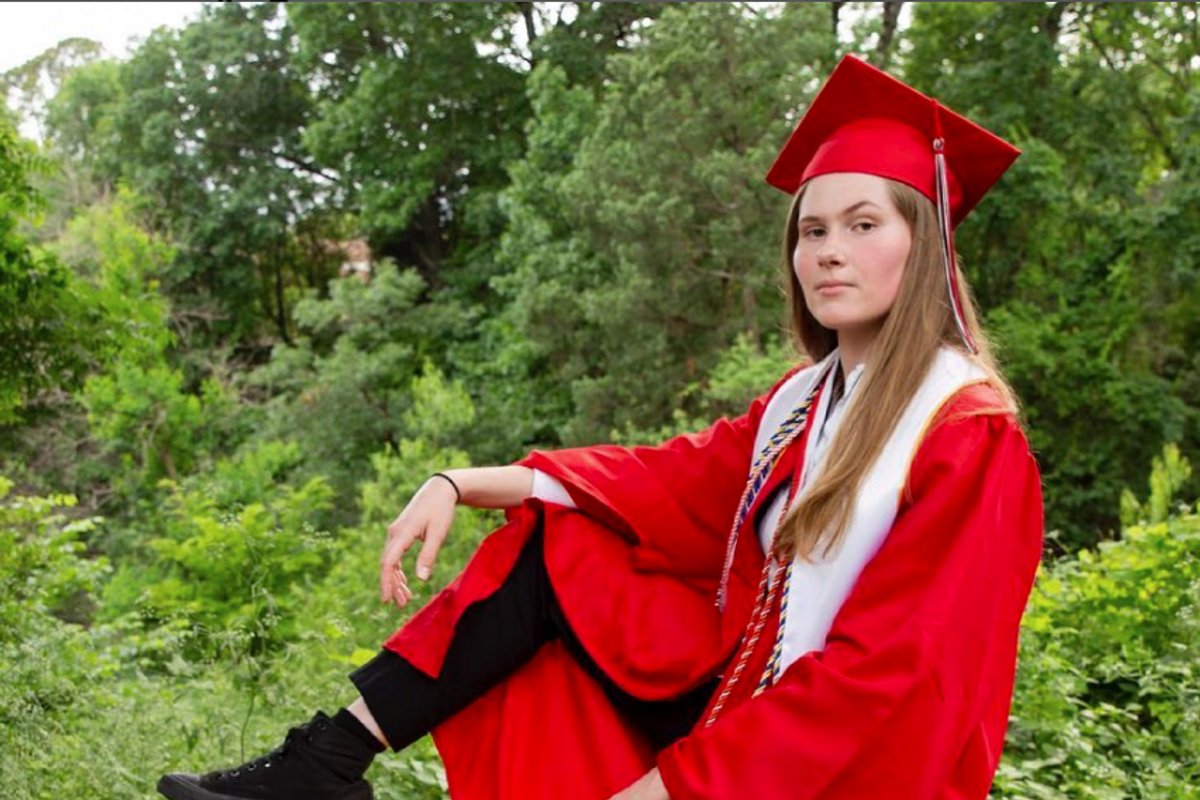 Paxton Smith's 2021 valedictory speech at Lake Highlands High School in Dallas wasn't the same speech she had previously shared with school administrators. She dropped the approved speech and made a case for women's reproductive rights after lawmakers passed the Texas "Heartbeat Bill."
Her advocacy made news on NPR, YouTubeTV and in The Guardian. Just over a year later, the "war on (women's) rights" she forewarned has come to a head as the U.S. Supreme Court voted Friday morning to overturn Roe v. Wade, ending constitutional protection for abortion access.
"It is up to the people to show up and show the courts and the politicians that we won't sit back and let this happen," Smith told Austonia Friday morning. "We will show up, we will fight back. Before, we were scared of them, now they should be scared of us."
Now a University of Texas sophomore and abortion rights activist, 19-year-old Smith said she wanted to give the same speech in the "the most public way possible" to reach "as many people as possible who don't agree that I deserve this right."
However, she says the response was "actually overwhelmingly positive" and supportive of her cause. According to a recent UT poll, 78% of Texas voters support abortion access in most cases.
The speech opened up further opportunities for activism: she advocated for reproductive rights at the International Forum on Human Rights in Geneva, interviewed with Variety magazine and spoke to tens of thousands at Austin's Bans Off Our Bodies protest at the Texas Capitol in May.
Smith also serves on the board of directors for the Women's Reproductive Rights Assistance Project, a national nonprofit organization that helps fund abortions or medication abortion—like Plan C pills—in all 50 states. Most recently, Smith has been attending protests in Washington, D.C. leading up to the ruling.
"This is land of the free. This is where you get to choose how you live your life," Smith said. "Overturning Roe v. Wade violates everything that we have come to believe about what it means to live in this country. I think a lot of people aren't willing to accept that this is a human right that is most likely just going to be gone for over half of the country within the next couple of weeks."
Bracing for the next steps, Smith gave some tips for supporters:
Find a protest to attend.

"I would say invite somebody to go to those protests with you, invite a couple of friends, invite people into the movement," Smith said.

Talk about the issue on social media—use the platform you have.

"Have these kinds of conversations where people can just talk about their fears and then find ways to go and advocate for yourself," Smith said.

Volunteer at a nonprofit near you.
"I feel like a lot of the reason things have gotten as bad as they have within the abortion rights world is that people are not making a scene, not protesting, not putting the effort into ensuring that the government doesn't take away this right," Smith said. "I want to emphasize that if you're not doing anything, don't expect the best scenario, expect the worst because that's the direction that we're going in."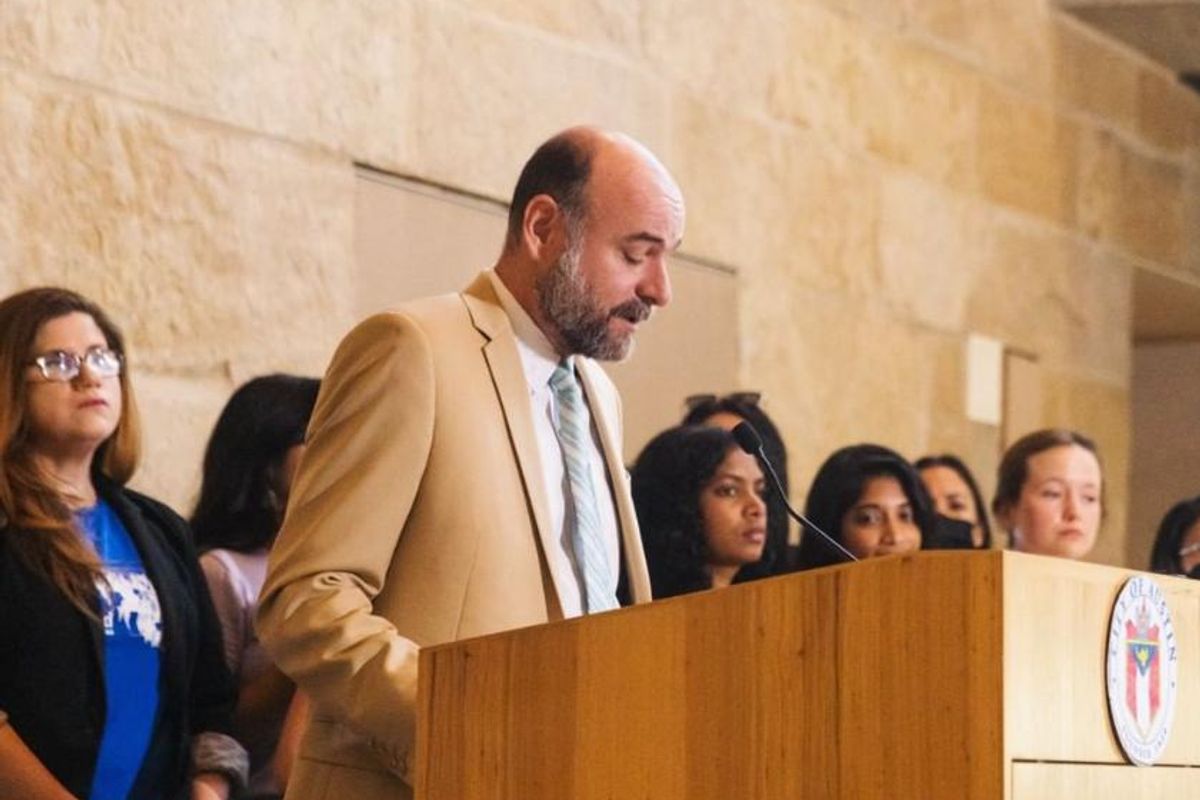 The U.S. Supreme Court overturned Roe v. Wade, the landmark ruling that guaranteed a constitutional right to an abortion, Friday morning. Moments later, Austin City Council set a special meeting for next month to pass a resolution aimed at decriminalizing abortion.
The GRACE Act, which stands for guarding the right to abortion care for everyone, is a twofold plan submitted by council member Jose "Chito" Vela. It recommends that city funds shouldn't be used to surveil, catalog, report or investigate abortions. It also recommends that police make investigating abortion their lowest priority.
Council Member Vanessa Fuentes, who co-sponsored the resolution along with council members Paige Ellis, Kathie Tovo and Mayor Steve Adler, said the importance of the GRACE Act cannot be overstated.
"By introducing this resolution during a special session, City Council is doubling down on fighting back for reproductive health," Fuentes said. "Items like the GRACE Act will promote essential healthcare while enabling individuals to exercise their bodily freedom."
The act takes an approach similar to when former council member Greg Casar moved to decriminalize the possession of small amounts of marijuana. Ultimately, state law doesn't allow city officials to order police chiefs to adopt specific enforcement policies so the resolution would be a request to Police Chief Joe Chacon. In May, Politico reported that Vela is having "ongoing conversations" with Chacon about the proposal.
Austonia contacted Attorney General Ken Paxton for comment on the GRACE Act but did not hear back by time of publication. On Friday, Paxton celebrated the overturning of Roe and announced an annual office holiday on June 24 in recognition of the high court's decision.
In a press release, Vela said the Texas state government has a history of overturning municipal protections of human rights. Thirty days after the Supreme Court's ruling, Texas will ban all abortions, with exceptions only to save the life of a pregnant patient or prevent "substantial impairment of major bodily function."
Still, Vela expressed hope for the GRACE Act's longevity. Council's special meeting on it is set for the week of July 18.
"We know this resolution is legally sound, and Austin is not alone in this fight," Vela said. "We are working with several other cities who are equally horrified by the prospect of an abortion ban and want to do everything they can to protect their residents."