Get connected with our daily update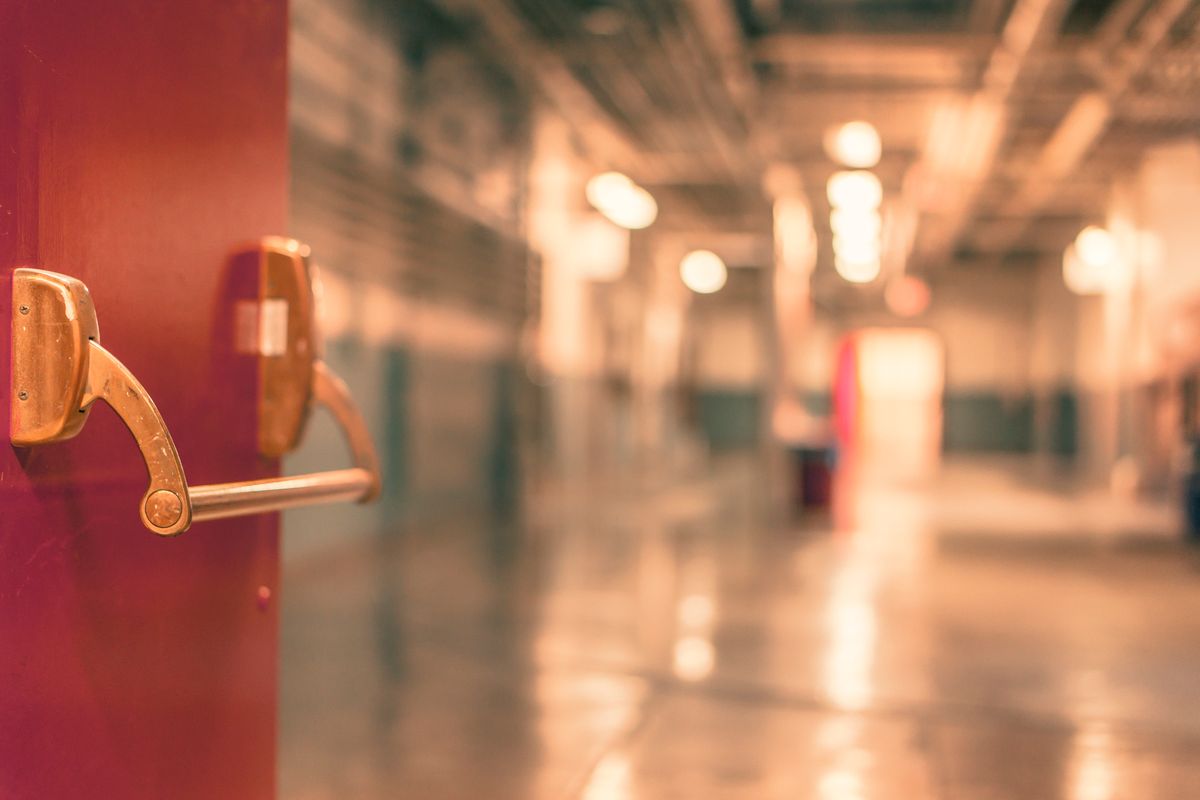 (Pexels)
Amid the potential for layoffs, hundreds of Austin ISD teachers plan not to attend in-person classes Monday despite district plans to end virtual learning for most students and staff.
---
About 850 AISD teachers have pledged not to perform on-site work Monday, opting instead to teach virtually only, The Austin American-Statesman reports. However, less than half of all staff has reportedly been approved for accommodations protecting against COVID-19.
Education Austin, the union representing AISD teachers and staff, is leading the organized walkout.
"Teachers will not knowingly lead their students into a harmful environment," said Ken Zarifis, president of Education Austin, in an interview this week with The Austin Chronicle.
But plans to return to schools comes from a state-led directive, which granted districts the chance to delay in-person instruction until early October. Austin's own interim health director, Dr. Mark Escott, told AISD board members that he believes the school district's reopening plan is safe.
Zarifis acknowledged to The Chronicle that Education Austin's anticipated actions Monday are drastic and unprecedented so far in the state of Texas. However, the organization included the need for employee accommodations in its original list of demands for reopening mid-pandemic.
"It is not a strike, as people are suggesting," he told The Chronicle. "We are not refusing to work, we are not stopping work."
District officials have not said publicly what ramifications for staff who do not show up to work Monday might be. Multiple teachers told the Statesman they may lose their jobs because they weren't granted waivers to avoid in-person attendance.
AISD is already battling a $51.4 million shortfall because of reduced enrollment, potentially resulting in hundreds of staff layoffs. Chief Business Officer Larry Throm told the AISD board of trustees the district will have to consider laying off as many as 232 teachers—which would lead to about $30 million in savings—as well as cutting costs elsewhere.
"We cannot save our way by letting teachers go," he said.
More on schools: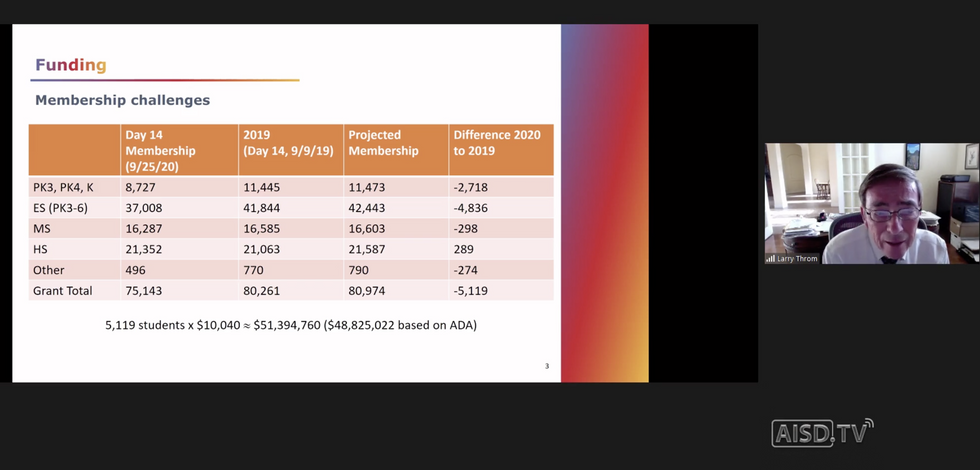 Austin ISD enrollment decline could lead to 232 teacher layoffs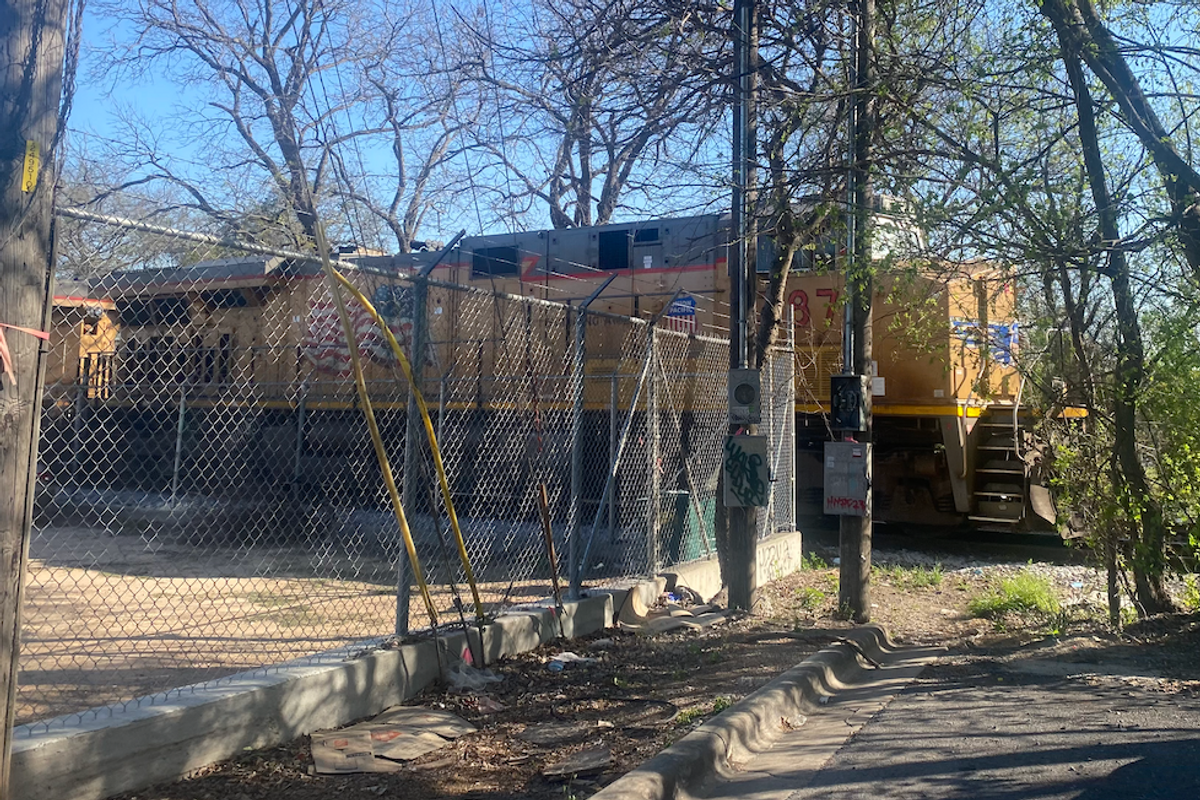 A Union Pacific cargo train hit a man in his 40s, killing him Thursday morning, Austin police said.
The train's driver called the police after the train hit the man at around 12:45 a.m. in the 300 block of Orchard Street, near Fifth Street and Lamar Boulevard.
Police have not released the identity of the man.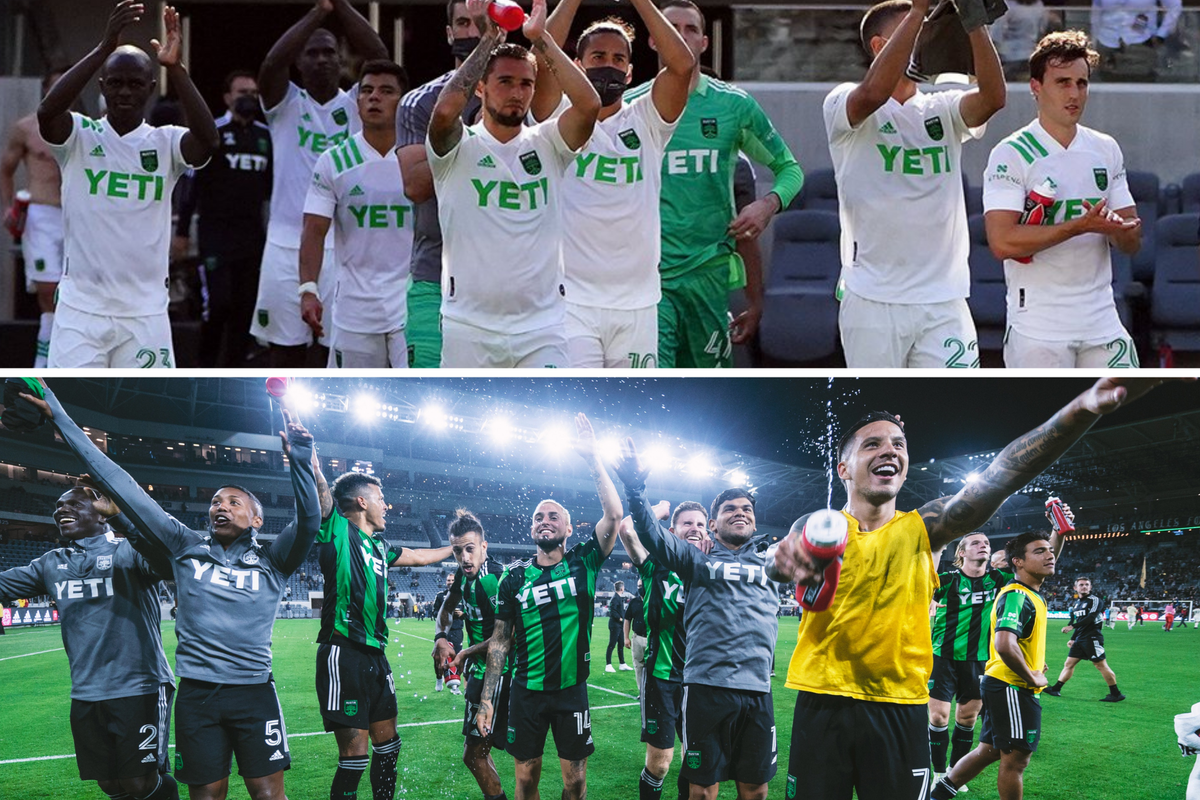 Over a year after they took the stage for the first time in Los Angeles, Austin FC returned to Banc of America Stadium to snatch the No. 1 spot from LAFC in a 2-1 statement win late Wednesday night.
Austin FC, which has flirted with the top spot in the MLS West this season, has now solidly reached the summit just a year after its second-to-last first season finish. The new top dogs are now 7-2-3 overall.
Here's a look at three highlights from the match: